Home Decor and Decorating Tips
There's no place like home! Whether you are returning from a long day at the office, or arriving back after a wonderful vacation, there should be no greater feeling than crossing your own threshold into the beauty and comfort of the place you call home.
It is surprisingly easy to transform literally any space into a place of warmth and comfort. Your home may be a college dorm, a worn apartment, or a stunning mansion. Regardless, the same basic home decorating tips apply.
We hope you enjoy the following tips, compiled by Novica's Editor-in-Chief Catherine Gallegos:
Related Articles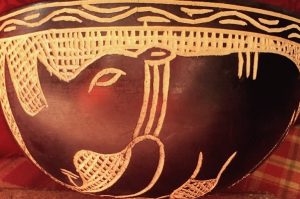 One phrase that is often mentioned after a trip to Africa is "You may leave Africa, but Africa will never... read more