Featured Artist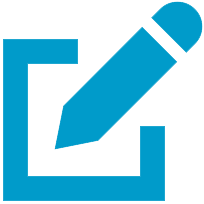 Write a review
"The beauty that nature offers us in the tropics is fabulous. I take advantage of these natural qualities when creating each of my modern and original designs."
"I have always been very involved with crafts and artistic creations of the most varied forms. My parents are architects, and our entire family had ties to art. It was a privilege to grow up amid art and artists.

"I decided to study publicity, and to work in the area of design and communications. I was always tuned in to what was going on in the artistic milieu, and I tried to associate my publicity work primarily with art.

"I married, and when my daughter was born, I raised her in the same way that I was brought up, with many artistic references. She was quite interested from the time she was small. She became an actress at the age of seven. Since then, I accompany her to film sets and am always present during tapings and when she travels. I take advantage of these travels to renew my connections with the diversity of local Brazilian crafts. In addition to acquiring knowledge, I find inspiration in each location and often create new pieces based upon the culture influences that I find.

"My designs begin with my admiration for Brazilian stones. The beauty that nature offers us in the tropics is fabulous, as is the innate shine and energy of our stones. I take advantage of these natural qualities when creating each of my modern and original designs.

"Contact with different cultures, and the forms in which they use their adornments, led me to design an exclusive line to showcase the natural beauty that exists on earth and its radiance.

"Since I was always involved in the artistic universe, resuming this work was a great moment in my life, one of accomplishment and personal rescue. Combine that inherent interest with my ever deepening studies of Brazil's many cultures has proved greatly satisfying to me."