Details
This painting by Frank Nii Amaarh Ashiteye is a veritable artistic masterpiece with an underlying message. "The title 'Deadly Obsession' was chosen for this painting because it represents the zeal and passion with which we follow our desires and ambitions, which could be on the negative or positive note as they lead us to our dreams or to our destruction," explains the Ghanaian artist. Every color, every image, every quote and every Adinkra symbol holds a meaning in this acrylic on canvas:
"The clock symbolizes the 12 months in a year by which a person has to stay to do whatever he or she decides, it also talks about a day when we are actively involved in work," continues Ashiteye. "The blue masks symbolize those who use their position for their own selfish desires, whiles the white one represents the opposite. The figure of a woman is also portrayed in the work which depicts what most people say when a man is down in life - that it is all for a woman's love.
The quotes include:
He who has a why to live can bear almost any how, by Friedrich Nietzsche.
The circumstances that surround a man's life are not important. How that man responds to those circumstances IS IMPORTANT. His response is the ultimate determining factor between success and failure, Booker T. Washington
The stylized adinkra symbols on the clock include four small circles representing wisdom, knowledge and prudence; next is Gye Nyame, a symbol to declare God's omnipresence; the following one is Akoma or heart, symbol of patience and tolerance. The last one is Adinkrahene, the chief Adinkra symbol which stands for greatness, charisma, and leadership.
103 cm W x 76 cm H
41" W x 30" H
Gift Info
Free Gift Wrap? Yes
Premium Gift Wrap? Yes
Meet the Artist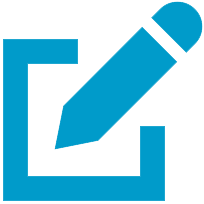 Write a review
"I believe art is life from the moment we're born... throughout life, we live on this earth as though were characters cast in a play, acting out life."
"My name is Frank Nii Amaarh Ashiteye and I am a painter. I was born in Accra born in 1985. My friends describe me as sociable, calm and compassionate.

"I believe art is life from the moment we're born because everything we come into contact with is a form and, throughout life, we live on this earth as though we were characters cast in a play, acting out life.

"I am inspired by things around me as well as other paintings from other artists around the world.

"I attended university and also studied with the late Sowatey Adjei, a Novica-featured artist. I practiced constantly and generated more ideas for my art.

"Starting on my own wasn't easy. I constantly posted my works on social media which helped me gain exposure, but the prices quoted by buyers were too low. My favorite thing about my craft is using unconventional materials to create a painting.

"Once, I had to work nonstop to finish a painting, only to realize the canvas was torn. I had to walk a long way to a shop to buy paint, but found the shop closed for Christmas.

"The most challenging part is being patient and dedicated because some items break or are destroyed and I have to create new ones to continue.

"My dream is to transform my community with my paintings and to put Ghanaian art on the world map."