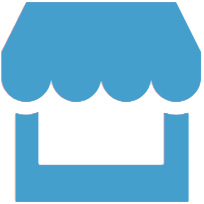 Ships Fast from the U.S.
Details
Feminine and trendy, this camisole dress is designed by Sophia Leonard Artha from Bali. The short white rayon dress features a glamorous beaded panel that is sewn by hand and adjustable shoulder straps.
100% rayon with plastic beads
Dry clean only
Made in Indonesia.
Ships fast from USA.
Gift Info
Free Gift Wrap? No
Premium Gift Wrap? Yes
Meet the Artist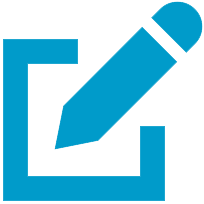 Write a review
"It is such a wonderful thing to be working with my mother, I feel we complement each other greatly in our individual strengths and weaknesses. I admire her greatly."
"I strive to create clothing that caters for each day whatever it may bring. I want to appeal to the everyday woman whether she is just walking down the beach, going out for cocktails and a dance with friends, or for casual lunch.

"My friends describe me as a compassionate, loving, and determined person. I feel incredibly fortunate to have grown up in Bali, being educated in Sydney and lived in London. But I am a clumsy person and constantly experience embarrassing moments, such as tripping over things or breaking items in store!

"I have a loving family and wonderful friends. I appreciate all the amazing opportunities my family has given me, thus I feel it is my responsibility to ensure that my Balinese heritage and values are implemented within my lifestyle and my work. I am conscientious of giving back to the local community and I look for ways to help those less fortunate whenever possible. I am determined to bring the best of both western and Balinese cultures together in our workshop.

"Living in Bali inspires me. It is such a beautiful island with amazing scenery and it is also highly renowned for its rich cultural influences and exquisite handcrafts. My partner is Australian and now lives in Bali too, and it has been amusing to watch the inevitable errors that language barriers bring. For example the words for 'add' and 'remove' sound very similar in Indonesian, tambah and tanpa, so it always makes me laugh when Greg's food orders are constantly getting mixed up!

"Due to private family issues I moved back to Bali to oversee my mother's children's wear venture. It was incredibly intimidating to step into her very successful shoes, but I am proud that I embraced this opportunity and threw myself into the work. I am fortunate to count on a great team of people who have been working for such a long time with her, and while it is a constant challenge managing all areas of the operation, it has been an amazing experience.

"I am especially proud to have successfully established my own women's apparel collection, earlier in 2011, and I am excited to expand this further within Bali and internationally. I want to ensure job security for the people that I work with. I love what I do and hope that customers love my designs too.

"I grew up with my mother working in the 'rag trade' and funnily enough never saw a career in fashion in my horizons. Having said that, I now can't imagine doing anything else. I adore the creative side, from designing our own unique fabric prints and colors, to our handcrafted design elements such as beading. It is so fulfilling to see an idea come into fruition and receiving positive feedback from customers. I love seeing women of all ethnicities, backgrounds, ages and body shapes wearing my designs.

"My mother has been a wonderful advisor and has been incredibly patient in teaching me all she knows. The people that work with me are wonderful, and I am constantly working on how I can develop more effective systems in their work, and helping them improve on skills such as computer literacy, organizing training for the transition from manual to computer work for our stock management, finance management, etc. I am also organizing English classes to improve their interactions with our customers.

"I completely threw myself into the deep end and creatively there has been much trial and error in my design processes. I don't have a formal education in design and production but have a complete love for fashion and clothing, not necessarily trendy fashion but creating pieces that all women can embrace, love and make it their own.

"We primarily use rayon, and we make our own dyes and prints, which can be a difficult process in the rainy season as it causes delays. It can also be difficult to ensure the same colors are produced. The hand crafted design elements are also incredibly labor intensive.

"My favorite aspect of this whole process is seeing the final product – it is so gratifying to see the hard work we put in as a team. However, the most challenging aspect is the rising costs of production in Indonesia, from electricity to materials there has been a sharp hike in costs, which has seen many brands move production to China. Since we're not about mass production we will continue to be based in Indonesia.

"It is such a wonderful thing to be working with my mother, I feel we complement each other greatly in our individual strengths and weaknesses. I admire her greatly. I am a designer who requires integrity and honesty from the people I work with. The administration staff is primarily made up of women and they definitely feel empowered to have careers, but it can be difficult for them to balance it with their demanding cultural obligations. Our workplace is flexible and understands the commitments that women have to their families. We also fully support small village style sustainable home industries.

"To me, my team is like a small family and I feel a level of responsibility for their well being and good health. They know they can come to me always, whether they need a personal loan or advice be it medical or legal, as there is no social welfare in Indonesia."