Details
Inspired by Fauvism, Peruvian artist Vania Gonzalez Tello paints an expressive, colorful composition that depicts a countryside. The artist uses intersecting brushtrokes, featuring tones of red, blue, and yellow that give the painting life. She employs the expressionist style, painting an abstract version of the subject matter in an effort to capture her emotional experience.
89 cm W x 70 cm H
35" W x 27.5" H
Gift Info
Free Gift Wrap? No
Premium Gift Wrap? No
Meet the Artist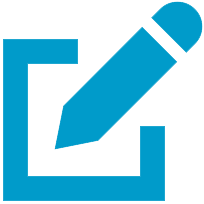 Write a review
"Images never seen in the real world gain a veracity on canvas... I can evoke fictitious realities and fantasies as if they had actually existed, and dreams take on a dimension of reality."
"I'm Vania Gonzalez Tello and I was born in 1970 in Lima. If I had to give you three descriptions of myself, I'd say I'm talented at painting, persistent, and a perfectionist. I'm very demanding in my work and in everything I set out to do.

"I spent my childhood with my mother, my siblings, and my grandfather. He loved French culture and, especially, paintings by French and European masters. He enjoyed talking about art and painting and would always bring me a box of oil pastels so I could draw. This is how I began taking my first steps in art.

"In high school, I began painting and practicing with oils. After graduating, I took some workshops in Lima and took some classes in fine arts. I wanted to go to Europe to discover new techniques and eventually enrolled in the University of Aix in Provence, France.

"I arrived in the south of France with very little money. I was a stranger then, and I remember that, when I spoke with my mother by phone, I was saddened by the news that my grandfather was about to die from lung cancer.

"I didn't have money to return to Peru to say goodbye and it was a very sad time for me. Soon after, I began my studies and met people who became my friends. I had to save in every way possible, because school supplies were very expensive. I kept a careful budget and spent as little as possible.

"While in France, I did a lot of research, and being so close to the museums was essential. I attended all kinds of exhibits in the modern art center. These experiences enriched me and helped me mature in my art.

"After earning a BA and an MA, I felt an enormous satisfaction. Everything I experienced was very valuable in both my personal and professional life. I happily keep those moments in my heart because everything that happened made me stronger.

"The many possibilities of expression art offers fascinate me. Painting is an art form rich in shades, forms and colors and through them, I can express an infinity of feelings and visions of life. Working in an abstract expressionist style, I seek to share my inner world, my feelings, dreams and memories, the utopias of my imagination.

"So many things attract me to painting, where images never seen in the real world gain veracity on canvas. Through abstraction, I can evoke fictitious realities and fantasies as if they had actually existed, and dreams take on a dimension of reality.

"My inspiration comes from landscapes, the cosmos and traditional Peruvian colors as well as experiences, feelings and dreams. I try to embody my feelings on canvas. Bright and lively colors — fuchsia, magenta, red, orange and blues — make me think of our legendary handwoven textiles.

"I love the freedom to express myself, to create and give my imagination free reign. Working in a world of color is like working in a daydream where everything is vibrates, harmonizes and is beautiful. It's a unique experience to be in front of a canvas and create — like an endless dialogue you you establish with your own creation. It's very relaxing and enriching.

"Creating my own style and having my work recognized as valuable, original and unique has been a challenge. I'd like to be recognized as an abstract painter in Peru, where I'd like to show a new style of painting that hasn't been done or seen before."

Vania Gonzalez has shown her work in France with the title "Ancestral visions and Mythical Inspiration from Old Peru." She has also exhibited her paintings in several Peruvian venues.