Details
Like a leaping flame, the female torso reaches skyward in a symbol of awakening. Heli Freire sculpts the fluid contours from glowing bronze set on a contrasting base of dark granite. "In my work, I try to transmit the importance of the conscience in relation to the feminine," she confides. "I try to awaken men and women to what is inside us, to have a more flexible attitude toward life." Titled "Despertar" in Portuguese.
5.5 cm W x 12.5 cm H
2.2" W x 4.9" H
Stand/base: 6 cm H x 6 cm W x 3 cm D
Stand/base: 2.4" H x 2.4" W x 1.2" D
Gift Info
Free Gift Wrap? Yes
Premium Gift Wrap? Yes
Meet the Artist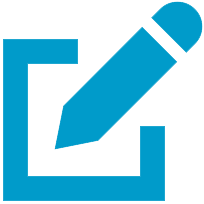 Write a review
"I try to offer a refuge to those in search of imaginary horizons as they plunge into my art."
"I was born in Rio de Janeiro and trained as an educational psychologist as well as an artist. My artistic trajectory began in 1985 when I began to paint with oils and made pastel portraits. I discovered sculpting in 1991, under the guidance of renowned Brazilian sculptor Jaime Sampiano. I followed up with art courses at Rio de Janeiro's Visual Arts School. In 1994, I began to delve more into abstract art as I studied with the famous Bernardii. Between 1998 and 2000, I stayed in the observation of sensory experience, as introduced by Paul Klee; I went through external observation to internal contemplation. I was also lured by the spiritual representation of W. Kandinsky, which seemed to 'jump' with its lines and dots, creating a sense of force and rhythm. At the time, I was studying at the Torrance Contemporary center in California.

"Painting is for me a kind of language that allows me, among other things, to express my feelings and sensations. I consider sensation to be a state that belongs as much to the object perceived as to who perceives.

"These days my paintings are executed with watered-down acrylics, which allows for color to penetrate through different textures based on an intimate and personal perception where blotches of color defeat the mysteries of creation, thus liberating the expression of the imagination. It's a way of showing emotions though gesticulation, texture, and color.

"The contrast between light, shadow and space are better worked through with the watered technique, because it results in well blended, vaporous hues. The lines, which appear at times, mark the surface's tensions, the illusion of continuity.

"Matter – which is always present in my work because of my forays into sculpting – searches for a three-dimensionality in a two-dimensional plain. I use acrylic gesso, sands of different thickness, casein emulsion and pigments. I try to offer a refuge to those in search of imaginary horizons as they plunge into my art.

"I have held several exhibitions throughout my artistic career, including the Tarsila do Amaral gallery in 2003; Citibank's Espaço das Artes in 2000; Casa de Cultura Laura Alvim, in 1999; Espaço Cultural da Caixa Econômica Federal, in 1993; and the Brazilian Bank's Espaço Cultural da Associação Atlética in 1992.

"In 1996 I was awarded the bronze medal at the III Salão África do Sul-Brasil, which was held at the Roodeport museum, in Johannesburg, South Africa."

Formerly known as Ely.
More from this Artist