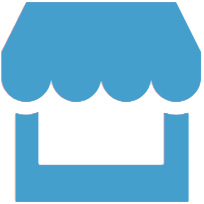 Ships Fast from the U.S.
Details
Adapting an ancient technique, Cerapio Vallejo weaves a design of modern minimalism. Palest beige wool is transformed on the handloom into a rug with hems instead of the traditional fringe.
Titled "De fondo" in Spanish.
2.5 m L x 2 m W
8.25 ft. L x 6.5 ft. W
100% wool, cotton warp
Dry clean only
Designed for floor use
Size may vary slightly
Made in Peru.
Ships fast from USA.
Gift Info
Free Gift Wrap? No
Premium Gift Wrap? No
Meet the Artist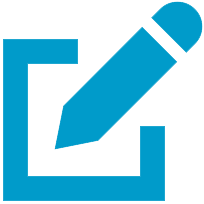 Write a review
"In the future I hope to educate and guide my children towards fulfillment, a better destiny must await for them. I have three children and for me they represent the continuation of life; without forgetting to teach them the continuation of my art too."
Cerapio Vallejo Quicaña is a textile artisan enamored with his centuries-old art. From the core of his creativity emerge beautiful tapestries. Tapestries handcrafted from pure merino wool, capturing scenes from life in the Andes as well as creations reminiscent of ancient Peruvian cultures, subtly stylized and from which this prolific artisan creates his artistic space without repeating a single piece - a credit to his craft. And, he doesn't work with the cold calculation of en masse production, rather with the love of a gardener.

"I was born in the state of Ayacucho, in the southern hillside of Peru, in November 1963.

"My textile art is representative and a testimonial; it gathers the experiences and customs of the Andean villages depicted in each tapestry - not as they appear in postcards - rather, as seen by our own eyes and felt by our hearts. Our colorful art does not alter reality but affirms it. In this way, it is a testimony to our past and attempts to be a link for continuity with history. It is a modest contribution by an artisan that beholds his mission as an obligation.

"Through the years, the form and the way with which I execute my textile art has not differed, it remains unchangeable with the passing of time. What has changed is the nuances of the productive process and its consequences have to due with deadlines, how to market them, etc. The making of our pieces, the composition and the application of color, remains the same. We even continue to use the old looms, which are especially designed working tables. There are eight of these looms in my workshop.

"I basically use merino wool for the structure of my tapestries, and in a lesser proportion I use cotton. As for colors, I use natural dyes such as the cochineal and wild plants such as the walnut tree, eucalyptus and the local 'molle' and 'tara' trees amongst others; I also use industrial dyes for the stronger shades.

"Briefly, this is my artistic process: First I make a design before dying the wool with the colors needed for the design, then we get on the loom to commence the actual weaving. The design determines the amount of time each piece takes to be finished. After the weaving process comes the finishing process, which is done on a separate table under the supervision of my wife and children and consists of knotting the ends, 'killing' (hiding the ends of thread for an even finish) and finally "razor" it (to even out with scissors). The final piece is finished with fringes on both ends.

"The art form of weaving tapestries comes from my grandparents. They taught me to weave on a loom, add the finishing touches and also how to dye the wool and give it a special treatment so it may be in optimum condition for weaving. My parents also contributed to my learning process. The rest is a result of my experience, the product of observation during the years I have been working in this art, which I undertake with perseverance and happiness.

"I draw inspiration from the ancient Peruvian cultures, the hillside scenery and its snow-capped mountains. Also, from scenes in my village, such as customs and daily chores. I am also inspired by the colorful plumage of the birds from my region.

"I make tapestries because this is what I learned at a very young age and was my family's inheritance, I cultivated it throughout my childhood and adolescence and up to now I haven't strayed away from it. In fact, my children are continuing this art.

"I have faced many challenges during my life, and I have learned from them. Perhaps the most difficult one was when I was obliged to leave my house in Ayacucho with my family, and emigrate to the capital city. I had to make this painful decision because there was no other way: it was during the eighties, when terrorism was bleeding the people and no one had hope of survival. This situation scared off tourists from visiting Ayacucho and the artisans were practically the most affected by it. It was impossible to work in this state of affairs and even less possible to fight for the ideals of freedom. My family stood by me in this decision. Even now that Ayacucho is at peace, I do not regret my decision, because me and my family are alright. I have settled here in Lima and we visit Ayacucho, which is flourishing, whenever we want to.

"My family has supported me at every moment, and have encouraged my artistic activity. They never stopped supporting me, not even during the most difficult moments. They stimulate me to continue with my art. Today I share with them this lifestyle, which makes us feel fulfilled.

"I have taught the art of weaving to many people. I have always had a predisposition to teach and learn. I have shared my experiences and knowledge to my brothers and sisters, cousins and workers outside my family, and together we have solved problems and have found new paths for our art.

"My favorite thing in life is to share with my family. I share work, daily life experiences and leisure activities. I must say that what I do is also one of my favorite things, because I love my work - in other words, my art.

"In the future, I hope to have a bigger workshop - better equipped - where we can still work as a family enterprise. To educate and guide my children towards fulfillment, a better destiny must await for them. I have three children and for me they represent the continuation of life; without forgetting to teach them the continuation of my art too.

"Since I've started working with Novica, there has been a substantial change in my work. The actual sales are superior to my prior form of marketing, and Novica's system allows me not only to receive a fairer price for my work, but a more opportune one. This is an encouraging fact and forces me to program my production by having in stock the materials needed for immediate work to be able to comply with the orders placed. Now that I am working with Novica, I feel more gratified and motivated to create new designs and techniques. I would also like to say that, thanks to Novica, I have been able to support some of my compatriots by being able to offer them a job. Young men that used to work with me, but had to cease for lack of a system sustained in sales, are now able to return to the workshop, abandoning occupations that did not stimulate their creativity or the caring dedication I had come to know of them. I am pleased to be able to help them once again now that there is a demand. Finally, on behalf of my family I wish to thank Novica for the opportunity it has given us. We are always aware that Novica is a familiar name in our household. Thank you.