Details
Clouds of blue create the sensation of a dream as a woman strums her lute. Patches of sunlight convey the warmth of her sweet melody. This elegant portrait comes from Brazil's Ana Iannibelli.
Titled "Melódico" in Portuguese.
Unstretched: 70 cm W x 90 cm H
Unstretched: 27.5" W x 35" H
Stretched: 90 cm H x 70 cm W x 3 cm D
Stretched: 35" H x 27.5" W x 1.2" D
Gift Info
Free Gift Wrap? No
Premium Gift Wrap? No
Meet the Artist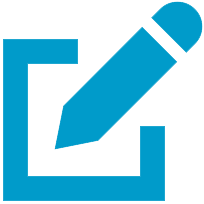 Write a review
"It is possible to see abstraction in all places and things, in the color of the sky or an image on TV... everything inspires me."
"I'm a native of Rio de Janeiro and I was first drawn to the arts through music. At eleven years old I was studying music theory and learning to play the piano. At fourteen years old, I painted my first canvas, which I gave as a present to my music teacher. It turned out well and my mother encouraged me to develop my talent as a painter. So, when I was sixteen, she signed me up for a class in painting and design.

"My mother had reserved a space in an architecture school for my brother, but he didn't want to attend. So I seized the opportunity. Back then, I was eighteen years old. That same school offered classes in artistic design and advertising. Of course, this area of study really interested me so I started immediately. Through the course of my studies, I was recognized for my abilities, and so when I graduated I quickly landed a job with an advertising agency. However, because I was married and with a young child I could not accept.

"Up until my son turned two years old, I dedicated myself entirely to my family. Then I returned to study painting and in 1993 I enrolled in the Brazilian Society of Fine Arts. Although I have taken a few courses, I consider myself self-taught. I often spoke with other people to learn new techniques, but I can say that I developed my style primarily through reading books and magazines.

"As it is with almost all painters, I started with a more academic style. With impressionistic touches, in other words, with free strokes inventing their own patterns apart from the rigidity of classic academia.

"For a long time, I painted in a figurative style. Only in 1999 did I enter into the abstract, which I did when a designer friend of mine asked for a few paintings that enhanced the environments he was creating. When it comes to materials, I must say that I use just about everything: oil, acrylic, gouache, watercolor, dry crayon, varied pencils and charcoal. Recently, I've been using primarily acrylics and I don't intend to change. I like that they dry quickly, which is so practical.

"I find much inspiration in the magazines I receive, and also in the things that I see everyday. It is possible to see abstraction in all places and things, in the color of the sky or an image on TV... everything inspires me. I use diverse forms and colors, from different sources, and bring them together in harmony.

"I have already had various exhibits in Rio de Janeiro and I have won some awards in contests of the Brazilian Society of Fine Arts, the Military Police of Rio de Janeiro and the Naval Club of Rio de Janeiro.

"From 1995 to 1997 I had a few personal problems that drastically reduced my productivity, but I never stopped painting. In the most critical phases, I continued to create.

"I have been with Novica since Februrary 2000. This company has given me something that moves all artists: motivation. The first time I brought two paintings into the office and one of them sold that very day. The other one sold within the month. Now, is that motivation or what!"
More from this Artist