Details
Drifting above a sunny landscape, a stylized rendition of the Sacred Heart reveals secret sin inside. Naked people in vivid colors give themselves over to a a riotous encounter that is frankly erotic in nature. Kaiuca works in oils on canvas as he explores the seeming contradictions of human nature, the struggle of flesh against spirit.
Titled "Emoção" in Portuguese.
60 cm H x 60 cm W x 2 cm D
23.5" H x 23.5" W x 0.8" D
Gift Info
Free Gift Wrap? No
Premium Gift Wrap? No
Meet the Artist

Kaiuca
Original paintings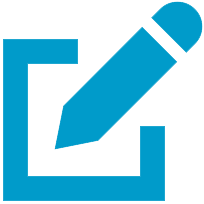 Write a review
"But it was at the beginning of the '60s that I began to expose these bizarre beings that perambulate in my unconscious. "
"The world is a paradise created by God, transformed into hell through the hand of man," observes Kaiuca as he tries to explain his art. His paintings explode with unique eroticism; they focus on the bizarre and the animalistic aspects of humans. "I equate man with nature," explains the artist as he highlights the importance of sexuality in the understanding of the fantastic contradiction of existence. Kaiuca depicts an eroticism that has nothing to do with Carnival — a connection that is readily applied to other Brazilian artists.

Kaiuca is an observer; he is like a divine eye, always vigilant and at times punitive. He is like a superego that carries with him the guilt of human will. "Every action is essentially irrational. The human mind is at once beautiful and tragic," says Kaiuca as he sheds a light on how far he wishes his art to be provocative. Kaiuca paints life as he sees it; without good or evil. He paints about life and its entire complexities.

"My work is also based in the spiritual aspects of the human being — the aspects of good and evil. The feelings that fulfill our existence have their positive and negative polarities. Fantastic beings have inhabited my imagination since childhood and I think they comprise the mental force of man.

"I began with the classical genre; since the age of eight I've painted with oils. But it was at the beginning of the '60s that I began to expose these bizarre beings that perambulate in my unconscious. It was through Ivan Serpa of the Rio de Janeiro Museum of Modern Art that I took a leap towards the Twentieth Century — to contemporary painting. He saw my work and told me there were a few things that could be improved, but he didn't tell me what they were. After a while, I discovered them. One day he told me I was ready. This was when invitations to participate in shows and exhibitions began to arrive. I always try to remain isolated from the work of established painters; I have a real fear of using as a starting point something that isn't my own. I know Van Gogh created his art, and I also have to create mine - originality is the force behind each work.

"I always begin with a theme; only then does a composition emerge. This process takes at least four months, at times lasting six. I never force the gestation period of a canvas, I know not to create something that doesn't evoke feeling; I wait, even if the work remains still for months. I paint every day and I become completely absorbed. I feel tremendous agony when I know I can't paint, I even feel the weight of the brush in my hand and the smell of paint — I think my unconscious is already completely impregnated.

"I am an Orthodox Christian of Arab origin and I am the only artist in the family. When I was young, there was a certain resistance from my father, but as I began to receive invitations to exhibitions in embassies and galleries, they came to respect and to be proud of my work.

"When I began to sell my works, Brazil was going through a great moment of cultural and cosmopolitan effervescence. Art critics from all over the world began attending exhibitions and writing about the new Brazilian figurative painter of the '60s. It was my moment of establishment. I am catalogued in Delta Larousse, in the Fine Art Dictionary of Brazil by Roberto Pontual, in the Dictionary of Brazilian Painters, and in the book 'Three Aspects of Contemporary Brazilian Painting,' made in conjunction with an exhibition that traveled through several Central American countries.

"Today it is very difficult for an artist to earn recognition. Most of it comes from outside of the country. Unfortunately in Brazil, culture and art are relegated to a political post and the people with important positions are incompetent. The official resources of the state for cultural uses are spent on behalf of small groups, a veritable mafia that doesn't allow for renewal. My advice for those about to choose this path is to lose your prejudices. People are much more important than any gallery. Galleries aren't interested in art, but rather in pure commerce. I think that the Internet and Novica seem to be an alternative to this market that oppresses artists.



Kaiuca has exhibited his work extensively in Brazil, as well as in other countries, including the U.S., Honduras, Japan and Kenya.