Details
Evoking the forest, this platter is crafted from natural marble, displaying brown veins against hues of green. Ode to Earth presents this platter, which is crafted in an oval-like shape by Indian artisans.
2 cm H x 50.3 cm W x 15.3 cm D
0.8" H x 19.75" W x 6" D
Gift Info
Free Gift Wrap? No
Premium Gift Wrap? No
Reviews by Customers

02/02/2020
"Awesome!"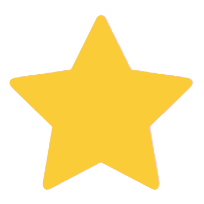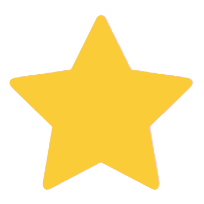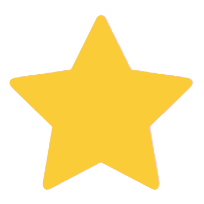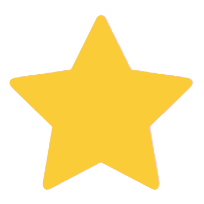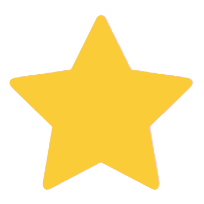 I use it for placing my cooked seafood
Purchased Item:

Forest Veins, Oval Green Marble Platter from India (19.5 Inch)
Was This Review Helpful?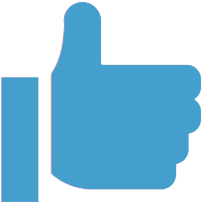 Yes (0) No (0)
Meet the Artist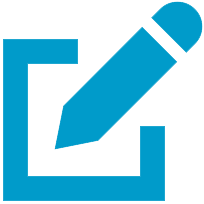 Write a review
Suvendu Rout, Director of Ode to Earth, talks about his work mission's goals, aspirations and achievements:

"Ode to Earth is a specialized affiliate of ACCESS Development Services, with the mandate of linking small producers to high-value mainstream markets. Envisaged as a gateway agency between primary producers and consumers, Ode to Earth facilitates sustainable livelihoods for primary producers through a network that provides access to mainstream markets with business intelligence and design support. Established in May, 2011, the Ode to Earth network is already linked to over 100 producer groups and organizations; with an effective outreach of more than 60,000 small producers based in remote villages and towns across the country in places such as Rajasthan, Gujarat, Bihar, UP, MP, Orissa, Uttarakhand, HP and the Northeast.

"Ode to Earth endeavours to strengthen economic security in vulnerable communities by empowering and enabling them to produce excellent quality products, which are then marketed to urban consumers through various marketing initiatives. The initial process of building a rapport with a community is always challenging and riddled with complexities. The residents usually have certain biases and preconceived notions about our team based on their past experiences, and take their own time to reach a stage of mutual trust. But the transition is made easier as our team ensures that the people from the community are equally engaged in every step of decision making. Their valuable suggestions are incorporated from time to time, and their hard work and ideas are well-acknowledged and appreciated. Our team constantly stays in touch with the artisans, who are kept abreast of all the developments unfolding on the work front. These constant efforts eventually make them understand that we are genuinely invested in them, which gradually leads to an instrumental change in their approach towards us. We take immense pride in saying that all the artisan clusters we have worked with are still in touch with us, and our team still guides them occasionally in different aspects.

"One of the challenges Ode to Earth has faced is in terms of ensuring that all the expected deliverables and outcomes were achieved within the allocated budget. Since as an organization we are very particular about the quality, it is indeed a challenge to provide all the services and resources within the proposed budget. Also, since our projects are being implemented across the country in rural and urban areas, connectivity has been a significant challenge. Especially when we work in rural and remote areas, it is extremely difficult to address unforeseen problems and issues with limited resources and infrastructure.

"Ode to Earth provides techno-managerial support to other civil society organizations in marketing the products of communities they work for, in addition to supporting large programs of the Governments and multilateral/bilateral agencies. The diverse services that Ode to Earth provides include: providing skills enhancement/training; introduction of efficient technology into production processes; product development/product orientation/prototyping and design support; developing packaging/labeling/branding solutions; supporting visual merchandising; market linkages (both B2B and B2C); organizing market events; and undertaking turnkey marketing assignments.

"Stoneware is a huge part of the tradition, custom and history of India. Rajasthan, the land famous for its Great Indian Desert and the oldest mountain ranges, Aravali, is a huge deposit of rocks of all types. It is the home for a variety of rocks like marble, granite, quartzite, slate, soapstone, etc. Since early times, the land has been a paradise for skillful stone carvers. The main centers for rich stone deposits are Jaipur, Jaisalmar, Udaipur, Jodhpur, Mount Abu, Makrana, and Kota.

"The land of valorous Rajputs is not simply famed for its fearless warriors and their heroic sacrifices, but also for its marvelous forts and palaces made out of stone. The magnificently carved palaces and forts of Rajasthan narrate the story of stone art and the immense skills of the local artisans. These intricate carvings can also be seen in havelis and other common domestic buildings across the state. The major stone carving centers in Rajasthan are Jaipur, Alwar, Jaisalmar, Jodhpur, Udaipur, Sikar, Sawai Madhopur, Sikhandra and Bharatpur.

"Khazane Walon Ka Rasta in Jaipur is considered one of the main centers for stone carving and stone inlay work in the city. The place, filled with the sound of constant hammering and drilling, is situated in the walled city near Ajmeri Gate and houses some of the country's most highly skilled stone carvers. Stone carving has always been a major occupation among the people of Jaipur, making it one of the best forms of art and crafts. Beautiful designs of sandstone and marble carvings can be seen in the city palaces, Tripolia Gate, Jantar Manter, Hawa Mahal, etc.

"Ode to Earth has a gamut of products, developed by artisans from various clusters in India under its banner. These include textiles, apparel, leather products, bags and accessories, toys, jewelry, and ceramics. All the products under the brand are handcrafted to perfection by artisans, giving attention to intricate details such as the use of natural colors, natural fibers, recyclable raw materials, and traditional production techniques. For certain categories, Ode to Earth has developed sub-brands, namely JJADE for the jewelry, Desert Pastorale for the textiles from Rajasthan, Tanns for the leather products, and Living Looms for the hand woven fabrics from Bhagalpur."