Details
Smoky quartz complements onyx beautifully in this dramatic beaded necklace from Mexico's Ali Guzman. "My inspiration comes from art, emotions, from my outlook on life, from interior magic, nature, in short, from the world and what is always happening around me," says the artisan. Larger translucent smoky quartz beads in an oval shape contrast with smaller opaque onyx beads and 18k gold plated brass beads in the necklace's long strand; its length is further augmented by the black cotton tassel which accents the accessory. A lobster claw clasp fastens the terrific necklace.
Necklace: 84 cm L x 2 cm W
Necklace: 33" L x 0.8" W
Tassel length: 12 cm L
Tassel length: 4.7" L
Gift Info
Free Jewelry Packaging? Yes
Premium Jewelry Gift Box? Yes
Meet the Artist
Ali Guzman
Handcrafted contemporary jewelry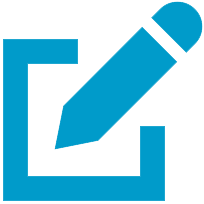 Write a review
"My inspiration comes from art, from emotions, from my way of appreciating life. It arises from the inner magic, from nature… inspiration comes from the world and what happens around me."
"I'm a designer from the city of Guadalajara. I'm proud of my Mexican culture and I define myself as sensitive, a dreamer. My jewelry work embraces a wide range of creativity. I craft artisanal jewelry with silver and gemstones. Sharing and transmitting my experiences through my work is so gratifying.

"Facing great responsibilities from the moment you begin studying design and crafting makes you take things more seriously. Even before completing my studies, I remember my friends were planning parties while I was thinking about packages to send, orders, payments to make and everything about running a business. So, in some way, you realize the commitment you're taking on. Life opens your eyes to the fact that some of us have to struggle more to reach our goals and that without perseverance, you won't get very far.

"I've had some fun times. I've been working exclusively in jewelry since 2010. When I first started exhibiting my designs in fashion shows, I'll always remember the first time I spoke with wholesalers. I'd tell them I couldn't sell them everything or take orders for too many pieces because what I would have left? How would I do it? I laugh about it now. Obviously, experience changes one's panorama.

"Through my work, I like to do my part. I'm planning to make jewelry that can contribute to charitable causes and associations. It's not necessary to have a lot to be able to share with others.

"In the future, I'd love to be part of a group or project that teaches people to be self sufficient and succeed in life through a trade or skill. I want to continue creating altruistic designs, jewelry with a soul that is a gift of love.

"My life has always been focused on alternative therapies and design. I've taken classes in metaphysics, the curative properties of gemstones and similar themes since I was 12. When I was 17, I began to take formal courses. I have a master's degree in Reiki Usui and believe that colors, objects and gems have been used throughout history for healing. I believe they can help us become better people in different stages of our lives.

"To learn to craft jewelry, I had to look at is as something more formal. In 2012, I chose a name for my jewelry collection based on my principles and my own life story. I've taken workshops, conferences and courses ever since. In 2016, I studied in a jewelry school where I learned new techniques from master silversmiths so I could create my own pendants. I've never stopped training and learning new jewelry skills.

"I sometimes work in silver but most of my designs are bathed in gold. My gemstones come from Brazil and Spain, and several gemstone merchants visit me to offer the treasures of nature they find. My handcrafted designs will always be charged with the energy of these minerals and precious stones.

"For me, the greatest challenge is in communication. Explaining myself to 200 people one by one isn't the same as reaching many more at once to sow the seeds of my work in their hearts.

"My inspiration comes from art, from emotions, from my way of appreciating life. It arises from the inner magic, from nature. In short, inspiration comes from the world and what happens around me.

"I learned to design in accord with global fashion trends, but in the roots of my designs are feelings that they communicate. In each design, I experiment to remember that connection we have with the spirit of the world and how conscious we are of that, because all of the symbols we wear express this.

"Working on my own has been a challenge, as our social system has taught us that we should have a profession and a stable job, and that art isn't really a way to make a living. But only the ones who live their art and enjoy it know the pleasure of transforming the ephemeral into their way of life each and every day.

"I live with my mother. She is a great help to me, receiving shoppers and orders, packaging the sales and organizing deliveries. She knows all our suppliers and materials. Every piece of jewelry that leaves my workshop is as unique as the woman who chooses it."