Featured Reviews
By Mardi
Beautiful whimsical/ relaxing art
After visiting Thialand this piece just spoke to me. It is peaceful yet fun. I have carvings from many places but this is my favorite!
By ROBERT
Friends Birthday Gift
I purchased this dragon for a close friends birthday. He is an avid dragon collector. He was blown away by the detail of this hand carved dragon. He has it displayed as the centerpiece of his collection. I am so happy to have purchased this gift from Novica.
By Maria
Surprisingly more beautiful than I thought.
Thinking of You sculpture was soo much beautiful than shown,. Yes, it has become my most cherished art piece! The gift wrapping made it almost to beautiful to open, saving that also :-). Thank You! Made Wirata you where able to capture the ?power of the mind?at rest.
Featured Artist

Video
"As a child I enjoyed inventing toys, and soon yearned to create a unique style of art. Environmentally enamored, I now transform recycled goods."
"Hi, I'm Armando Ramírez. All my life, I've lived in a town of artisans, and this has motivated me to create new art. As a child I enjoyed inventing toys, and soon yearned to create a unique style of art. Environmentally enamored, I now transform recycled goods."

"At first, little by little, I began to craft figures from scraps and discarded mechanical parts – mostly from cars and bicycles. And so I began to create sculptures, soldering the pieces together and giving them shape as I imagined they should look.

"The process involves selecting recycled items that can be used. I separate them and soak them in a cleaning solution to remove any impurities. I solder them together until I achieve my design, then I give it a protective coat of glossy varnish.

"My sculptures are so successful that today I sell only my own works. They are rustic in nature, designed to recycle discarded objects by converting them into art. Thanks to the creativity that God gave me, today I have an enjoyable and better way of life.

"Because I believed and I put my trust in Novica and the people working there, I was able to formalize my craft and give continuity to something that was becoming a dream too difficult to achieve. Great and significant changes came to my life! Novica helped me take the last steps towards consolidating my workshop. Now I can plan projects because I have the financial stability to do so as well as enlarge my workshop so I may offer people in my community safe employment opportunities.

"Most importantly, I can buy the little presents I had long promised my two daughters! The financial solvency and the self-assurance I have gained from knowing that people around the world have accepted my work, has inspired me to learn more about art. I have enrolled in an art school where I can learn more about design and materials, because I know I am capable of discovering new recycling techniques I can share with the world."
Popular Sculpture : Novica Team Favorites
Related Articles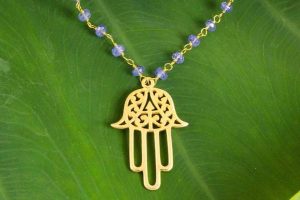 Your midteen years are some of the most important and exciting, especially for young women. At this age, girls... read more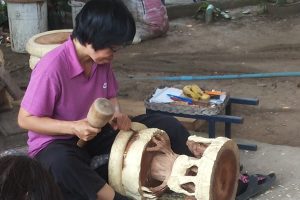 Nestled in the heart of "Lanna" (translated Land of a million rice fields) lies a small village with an... read more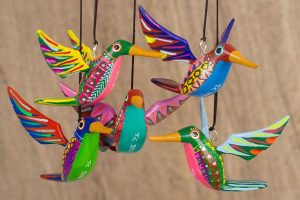 It's springtime! Dark skies, cold winds, and bare trees are behind us! Assuming that you love all things... read more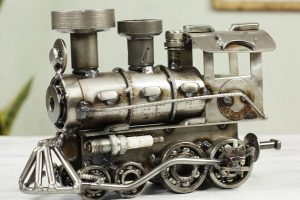 An unexpected gift has the power to brighten someone's day and bring a smile to his or her face. There are... read more