4WD Broome to Darwin Overland
10 Days from $1,755
START: Broome
FINISH: Darwin
AGES: 12 - 99
THEME: Explorer, Overland
Overview
Description
Experience the wild and rugged beauty of Australia's northwest tip on this 4WD journey through the Kimberleys. A region of breathtaking natural scenery, rich brooding landscapes and plentiful iconic wildlife, this is a taste of Australia at its most untamed. Explore the narrow rock passages winding through the Bungle Bungles, spot crocodiles sunning on the banks of Windjana Gorge and discover the gorgeous swimming holes of El Questro and Katherine. For a trip that brings you face-to-face with Australia's vast horizons and immense wilderness, you really can't go past this 4WD Broome to Darwin adventure.
Start: Broome
Finish: Darwin
Ages: 12 - 99
Theme: Explorer, Overland
Accommodation: Camping (with basic facilities) (3 nights), Camping (with facilities), (5 nights), permanent, furnished tented camp (with shared facilities) (1 night)
Destination: Darwin
Highlights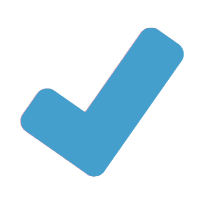 Experience the beautiful Kimberleys in rugged style with a local guide. Our passionate leaders love this trip as much as you will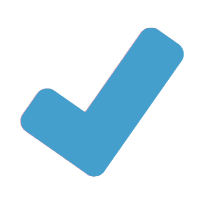 Enjoy plenty of time to discover the untamed natural beauty of El Questro Station. Paddle around in waterfalls, hike through gorges and access remote parts of this huge park on adventurous 4WD expeditions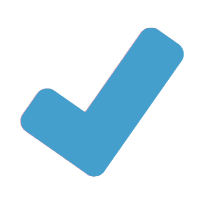 The red domes of the Bungle Bungle Ranges in Purnululu National Park form one of the most iconic Australian landscapes in existence. You'll have a whole day to explore the gorges and valleys of the park, not to mention soak up a few fiery sunsets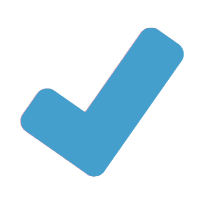 Tunnell Creek has a rich First Nations and bushranger history. Walk through the underground passage with your Guide learning about the culture and traditions of the first Australians
Itinerary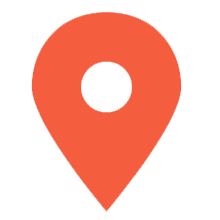 Day 1 : Broome – Tunnel Creek National Park
Welcome to Broome, an easy going tourist town with a pretty striking strip of coastline. We set off into the West Australian wilds pretty early today, so consider arriving a day or two early if you fancy getting to know Broome better. After a bit of highway driving we reach the Fitzroy River, then it's all off-road to the Napier Range. The main attraction here is a guided walk through Tunnel Creek, a vast cave system that extends 750 metres underground.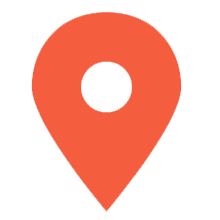 Day 2 : Windjana Gorge
Today we head to Windjana Gorge, once an underwater reef just 350 million years ago. During the wet season a river flows all the way through it, but during the dry it's really more a series of ponds and billabongs. Set out on a bit of an explore, hopefully spotting a freshwater crocodile or two. The western Kimberley region is full of endless stunning gorges that have to be explored and this afternoon is no exception. Bell Gorge is home to a stunning cascade of water flowing from the previous wet season rains that fall in the King Leoplold Ranges. We enjoy an afternoon swim in the large plunge pool before making our way to camp along the Gibb River Road.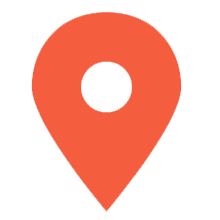 Day 3 : Manning Gorge
We spend the morning exploring Manning gorge and enjoy a swim in the pools under Manning Falls. After stretching your legs on the hike in you will be rewarded with a swim in a large rock pool at the base of Manning Falls. Spend the afternoon exploring Adcock or Galvins gorge before heading back to camp to relax around the campfire.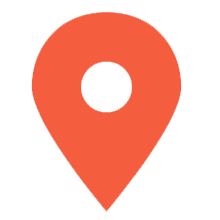 Day 4 : Gibb River Road to El Questro
Fording rivers and weaving through gorges, travel by 4WD along the wild Gibb River Road – a 600-kilometre stretch that winds right through the heart of the Kimberley. Pass through remote and extraordinary country as you travel through this historic part of Australia. Cross the Pentecost River to reach the famous El Questro Station, where you'll spend the night camping under the stars.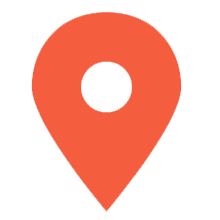 Day 5 : El Questro Station
Wake up with the knowledge of not having to pack up camp before spending the day exploring the amazing sights of El Questro Station. Enjoy a relaxing swim at Zebedee Springs before tackling the hike into either Emma Gore or El Questro Gorge where you will be rewarded with a stunning waterfall and a swim. Tonight enjoy another night at the El Questro campsite, where you might choose to enjoy a well-earned drink at the station bar with your travel mates.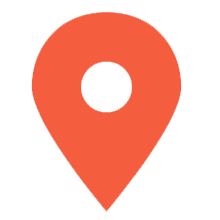 Day 6 : Purnululu National Park (Bungle Bungle Range)
Say goodbye to El Questro and hello Bungle Bungles. Today we drive through the rugged landscape of Carr Boyd and the Durack Ranges into Purnululu National Park. This park is home-ground of the Bungle Bungles, a UNESCO World Heritage Site dominated by massive sandstone karsts that rear hundreds of metres above the surrounding grasslands. We arrive at our bush camp in time to sit back and watch the sun set over the Osmond Ranges. If you've had enough of tent camping by now, you might want to spend tonight sleeping out beneath the stars snuggled up in a swag.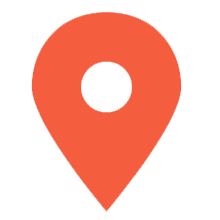 Day 7 : Purnululu National Park (Bungle Bungle Range)
After breakfast prepare for a full day of activities. Explore the remarkable rock formations of the Bungle Bungle Range. Hike to the constricted, red gap of Echidna Chasm and the immense Cathedral Gorge. You'll also have the opportunity to experience another perspective of the Bungles in a helicopter flight (at your own expense). As the sun goes down, head back to your overnight bush camp.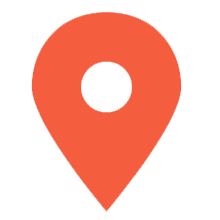 Day 8 : Lake Argyle
This morning you will once again experience some serious 4WD action as you wind your way out of the Bungle Bungles. Take some time to have a look around the picturesque town of Kununarra. In the late afternoon, travel down beside the Ord River to make camp at Lake Argyle. You have the choice of relaxing in the famous infinity pool overlooking the magnificent Lake Argyle or appreciating it from the water by choosing to do a cruise (own expense). This vast body of water has been forged by the Ord River Dam. The biggest manmade lake in Australia, Lake Argyle is 18 times the size of Sydney Harbour!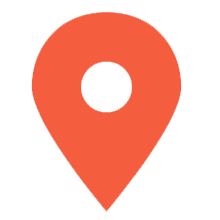 Day 9 : Lake Argyle to the Katherine region
Not long after breakfast say goodbye to WA as from here we cross the state border into the Northern Territory. The day is spent enjoying the last views of the Boabs you have fallen in love with as we make our way towards our last camp for the night just outside of Nitmiluk National Park in the Katherine Region.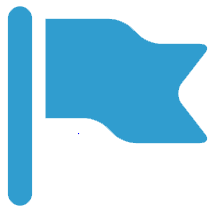 Day 10 : Darwin
On the final day of the trip, stop at either the secluded gorge of Nitmiluk (Katherine Gorge) or take one last plunge for the trip into the cool waters of Edith Falls. In the afternoon, make your way to Darwin, where your adventure comes to an end. Please book any onward travel the following day.
What's Included?
Meals
9 Breakfasts, 9 Dinners
Transport
All Terrain vehicle
Accommodation
Camping (with basic facilities) (3 nights), Camping (with facilities), (5 nights), permanent, furnished tented camp (with shared facilities) (1 night)
Important Details
Joining Point
Kimberley Travellers Lodge departing 07:00am
9a Bagot Street
Broome
Western Australia
AUSTRALIA
Finishing Point
Central Darwin accommodation
Darwin CBD
Darwin
Northern Territory
AUSTRALIA
Physical preparation
To get the most out of this trip you need to be prepared for walks of between 3-9 km on some days. This may be on rough ground and perhaps getting feet wet in rivers and creeks. From Oct to March in the Red Centre, West Coast, and South of Australia you will experience temperatures of over 35 degrees Celsius (and sometimes well into the 40's) so be prepared to endure extra physical stress due to the heat at these times, especially while on walks. In the Top End of Australia (Kimberley and Kakadu) temperatures in the shoulder months of April, May and September, October humidity levels can be high and sometimes slightly uncomfortable.
These extreme outside temperatures can also place stress on the air-conditioning units within our vehicles which can make travelling uncomfortable. Your tour guide will assist with regular breaks and information to assist in keeping well hydrated.
ATTENTION: This tour is only for fit, active, and capable travellers who can hike 3-9kms on consecutive days over uneven terrain, often having to climb or clamber over surfaces. Some hikes may require sections of walking/swimming through water. The temperatures can be extreme during the day, placing strain on the body. Due to the remote nature of the Kimberley region we use bush camps with limited facilities on some nights. This trip is swag camping. The operator reserves the right to assess the fitness capability of passengers prior to tour departure. Tour is not suitable for children.
Important information
1. Tour commences in Broome on Day 1 at 7 am. Please arrive the night before.
2. Trip finishes in Darwin (Day 10) at approximately 6 pm. Onward travel should be booked for the following day.
3. This trip requires a sleeping bag. 
4. Please pack lightly, a strict maximum luggage weight of 15 kg packed in a soft sided bag is required.
5. This trip has a difficulty rating 4 out of 5. Please ensure this trip is suitable for you; we also offer an Original level Kimberley trip. See code PKOW.
6. Trip runs in reverse. Please see tour code PDB10
Group leader
All group trips are accompanied by a group leader. In Australia your group leader is also your driver, taking you from start to finish in a specialised vehicle. The aim of the group leader is to take the hassle out of your travels and to help you have the best trip possible. Yor leader will provide information on the places you are travelling through, offer suggestions for things to do and see, organise the camp and cooking for camp or kitchen cooked meals (though passengers are required to help out) as well as recommend great local eating venues. They will also introduce you to our local friends along the way. While not being guides in the traditional sense you can expect them to have a broad general knowledge of the areas visited on the trip, including historical, environmental, cultural and social aspects.
Safety
REMOTE AREA TRAVEL:
We carry a satellite phone on all of our remote/overland trips to be used by our leaders in the event of an emergency and for your safety. In addition, all of our leaders are First Aid trained and certified.
HYDRATION:
Daytime temperatures can be extreme from Oct to March with temperatures over 40 degrees Celsius. Please bring a large refillable water bottle. We strongly recommend the use of dehydration salts and sports drinks as a way to combat dehydration during times of extreme heat.
BEACH SAFETY:
Rip currents are the leading surf hazard for all beach users. They can occur at any beach, and can sweep even the strongest swimmer out to sea. Rip currents are responsible for around 15,000 beach rescues and up to 120 people being drowned each year in Australia (source: Surf Life Saving Australia (SLSA).
To enjoy Australia's beaches safely, take the following simple precautions:
* Always swim between the red and yellow flags, as these indicate it is a supervised location where a lifesaving service is currently on duty.
* Do not swim at unsupervised locations.
* Observe and obey safety signage, which indicates current and typical hazards for that location.
* Ask a lifeguard or lifesaver for advice on conditions; they are there to make your experience safer and more enjoyable.
* Always swim with a friend; never swim alone.
* If you get into trouble, stay calm and signal for help by calling and waving your arm above your head.
Be aware of your own limitations in terms of your physical health and your swimming ability in the given conditions. Never swim while, or after, consuming alcohol.
Visas
Visas are the responsibility of the individual traveller. Entry requirements can change at any time, so it's important that you check for the latest information. Please visit the relevant consular website of the country or countries you're visiting for detailed and up-to-date visa information specific to your nationality. Your consultant will also be happy to point you in the right direction with acquiring visas. Visas can take several weeks to process, so familiarise yourself with any requirements as soon as you have booked your trip to allow for processing time.
All travellers, except New Zealand citizens, must obtain a visa or travel authority before travelling to Australia. Failure to do so means you may not be allowed to board your flight to Australia. Most nationalities can obtain an Electronic Travel Authority via the internet before arrival. Please check the following website or with your relevant Australian visa issuing office for your nationalities requirements. http://www.eta.immi.gov.au/
Why we love it
Experience the beautiful Kimberleys in rugged style with a local guide. Our passionate leaders love this trip as much as you will
Enjoy plenty of time to discover the untamed natural beauty of El Questro Station. Paddle around in waterfalls, hike through gorges and access remote parts of this huge park on adventurous 4WD expeditions
The red domes of the Bungle Bungle Ranges in Purnululu National Park form one of the most iconic Australian landscapes in existence. You'll have a whole day to explore the gorges and valleys of the park, not to mention soak up a few fiery sunsets
Tunnell Creek has a rich First Nations and bushranger history. Walk through the underground passage with your Guide learning about the culture and traditions of the first Australians
Is this trip right for you
You'll spend most nights of the trip sleeping in outback camping grounds. While it's all a part of the adventure, facilities can be extremely basic
This trip requires a HIGH level of fitness as it involves a lot of walking, allowing you to truly enjoy the surrounding nature. Some long hikes will really get the blood pumping, and involve wading through water and clambering over rocks. Please bring sturdy, comfortable walking shoes and comfortable clothing.
On some days of the trip, you will spend several hours driving, often through very sparse areas of desert. Some drives along off-road tracks can be bumpy as you really get 'amongst it'. Get to know your fellow travellers and sit back to enjoy landscapes that you would miss in any other form of travel.
Temperatures in Western Australia are extreme. During the day the weather can be hot (and the Australian sun is strong) so please bring appropriate clothing, use sun protection and drink plenty of water. In the evenings temperatures really drop, so ensure you have base layers and warm clothing.
We don't recommend this trip for older passengers who are perhaps less fit or agile
Health
All travellers need to be in good physical health in order to participate fully on this trip. When selecting your trip please make sure you have read through the itinerary carefully and assess your ability to cope with our style of travel. Please note that if, in the opinion of our group leader or local guide, any traveller is unable to complete the itinerary without undue risk to themselves and/or the rest of the group, Intrepid Travel reserves the right to exclude them from all or part of a trip without refund.
You should consult your doctor for up-to-date medical travel information or for any necessary vaccinations before departure. We recommend that you carry a first aid kit as well as any personal medical requirements as they may not easily be obtained at the locations on this trip. Please ensure that you are adequately prepared.
Due to the remote regions this trip visits, and the challenging itinerary and camping style we will require a medical certificate from a doctor for those pax over the age of 70. There is limited electricity on this trip, and limited refrigeration and any medical supplies requiring refrigeration.
Food and dietary requirements
DIETARY REQUIREMENTS:
Your tour includes meals as indicated in our brochure and online. On most days, breakfast, lunch and dinner will be included.
Our tours are activity and participation based. During your travels with us you will have the opportunity to assist with daily activities such as setting up camp, helping prepare meals and clearing dishes. None of this is difficult however many hands make light work and any assistance provided to crew is always much appreciated. Most people agree that this type of activity helps you feel like less of a tourist and more of an explorer.
All food for this trip is purchased and packed prior to your group leaving on day one. After we've left town it can be very difficult to source special dietary requests.
Travellers with special dietary requirements or food allergies are required to advise us at the time of booking.
You may be asked to pay for any additional food if you have not advised us of any special dietary requirements. Due to the often remote nature of our trips, food is basic but plentiful and delicious.
The below dietary needs can be easily catered for.
Vegetarian
Gluten Free
Dairy Free (soy available )
Pork Free
Please bring your own staples (nuts, bars, snacks) if you require a diet differing from the above.
* Religious and more specific dietary requirements are generally unable to be catered for on these trips.
Money matters
SPENDING MONEY:
When it comes to spending money on the trip, every traveller is a little different. You know your spending habits better than we do, so please budget a sensible amount for things like meals not included, drinks, shopping, optional activities and laundry. It's always better to bring a little more than you think you'll need. Also make sure you've read your trip details thoroughly so you know what's included in the trip price and what isn't. This should make budgeting a little easier. You'll find this info in the Inclusions section of your Essential Trip Information (that's this document).
The Australian Dollar (A$) is the currency of Australia. 
Credit and debit cards are readily accepted just about everywhere in Australia. Occasionally there may be a minimum spend for both in smaller shops. You can usually withdraw money from shops where EFTPOS is available. Automatic teller machines (ATMs) are common across Australia. ATM's may be limited in remote areas and your leader will advise you when to withdraw extra cash. 
Credit cards in Australia require a pin number rather than a signature and may have a small surcharge for purchases.
Tipping is not expected but appreciated. 
What to take
Packing
What you need to bring will vary according to the trip style you have chosen, the countries you are visiting and when you are travelling. Generally speaking, we recommend you pack as lightly as possible and make sure that you are able to carry and lift your own luggage, and walk with it for short distances.
Most travellers carry their luggage in a backpack, although an overnight bag with a shoulder strap would suffice if you travel lightly. Smaller bags are convenient and we recommend your bag has carry straps. You'll also need a day pack/bag to carry water, camera, and jacket etc. when you're exploring during the day.
LUGGAGE LIMIT:
Please keep your luggage to a minimum. Due to limited space and strictly enforced road laws regarding weight limits, Intrepid travellers can carry a maximum of 15 kg.
For our West Coast trips it is essential you bring only one small to medium soft-sided bag plus a day pack. We are not able to carry large suitcases, particularly hard/externally framed suitcases as they are difficult to store and can damage equipment and other travellers' belongings.
If your trip is beginning and ending at the same location, excess luggage can usually be stored at your arrival/departure hotel and can be collected after your trip. If your trip does not return to the same starting point we suggest you look at freighting your excess luggage. One option is with greyhound: http://www.greyhoundfreight.com.au/
WATER BOTTLE:
Consider bringing your own water bottle to refill along the way. The sale of bottled water contributes to an enormous environmental problem around the world. In addition to the water in bottles, the production of a 1 litre plastic bottle takes 2 litres of water and 200ml of oil. A large proportion end up in limited landfill or discarded in waterways and natural environments.
SLEEPING BAG & MAT:
Comfortable sleeping mats are provided when camping. Please bring a travel pillow and sleeping bag or pre-purchase a sleeping bag from us. 10ºC sleeping bags are available for sale prior to travel. If you do not wish to keep your sleeping bag we will return them to our Operations Department, where they will be washed and donated to local Aboriginal and Torres Strait Islander communities.
Below are some ideas and helpful tips on what you specifically need for this trip.
ESSENTIALS:
- Lightweight clothing. You will need to bring a mixture of lightweight clothing and layers. Long shirts and pants are useful to protect against the harsh Australian sun. Clothes should be easy to wash and dry.
- During dry season months (May - August) overnight temperatures can drop below 0 Celsius but daytime temperatures can still exceed 30 degrees Celsius. Daytime temperatures and humidity can be extreme in the shoulder seasons of March, April and September, October with temperatures over 35 degrees Celsius
- Comfortable closed-in shoes will help to protect your feet from cuts and scratches when walking through bush/grass-lands, and will also act as a barrier protection in rare cases against bites or stings.
- Sun protection - hat, sunscreen, sunglasses
RECOMMENDED:
- Personal medical kit. A larger kit will be on hand with your guide, but we recommend you carry items such as mild pain killers, electrolytes, Band-Aids and insect repellent.
- Water bottle. We recommend at least a 1.5litre capacity.
- A headlamp or torch is recommended for around your accommodation at night.
- Camera with spare batteries.
- A spare pair of shoes that can get wet, along with two towels.
- A pair of slip on shoes/sandals that you can carry in your day pack for riding the bus and casual wear.
OPTIONAL:
- Sleep sheet. If you are travelling during the hot season you may wish to pack a sleep sheet so you will be comfortable no matter what the weather.
- Ear plugs
- A good book, a journal and music player
- Binoculars for spotting wildlife
VALUABLES:
Please try to avoid bringing unnecessary valuables. We strongly recommend that you photocopy all important documents e.g. air tickets, passport, vaccination certificate, etc. and keep the copies separate from the originals. While not valid, a photocopy makes it very much easier to obtain replacements if necessary.
BATTERIES/POWER:
Most of our trips have access to power to recharge batteries for phones and cameras every couple of days. There are some days where there is no power at the campsites at all. We always recommend that you carry an extra battery for your camera just in case. Your vehicle will be equipped with a 12 volt "cigarette lighter" socket which may be used at the crew's discretion, however, do bear in mind that only one piece of equipment can be charged at a time and it will not be allowed if there is a risk of running the vehicle's batteries low. Batteries may also be recharged from hotel room wall sockets. Hotels and many campsites have electricity and charging of batteries is advised before checking out the following day.
MORE!
If you need some further tips for packing, you can always check out our ultimate packing list.
https://www.intrepidtravel.com/packing-list
Climate and seasonal
WET SEASON & WEATHER:
Given the unpredictable nature of weather and travel in the tropics, we are sometimes forced to make late itinerary changes due to unexpected heavy rain and/or storms and road closures. In the event of this occurring, itinerary changes may need to be implemented after commencement of you trip. In this event, your Tour Leader/Driver has full authority to change the itinerary and/or order of activities and substitute alternative destinations and activities as necessary. No refunds are available due to itinerary changes and missed activities caused by extreme weather conditions and/or road closures.
Itinerary may vary and/or attractions substituted for any cause including seasonal conditions, weather extremes, and traditional owner/national park requirements. The Gibb River Road and Purnululu National Park may be closed in the shoulder seasons (approx. April and October). See terms and conditions of travel for full details.
While Australia's south and the West Coast experience a traditional four season year, Australia's north including the Kimberley and the Top End - has a tropical climate with a Wet Season (November to March/April) and a Dry Season (April/May to October). All of our tours in the north operate during 'the Dry', when it can get surprisingly cold overnight, depending on where you are — in Broome it can get down to 12ºC, while in the Bungle Bungles, it can fall as low as 5ºC! During the day, in Broome and Darwin we usually enjoy a lovely 28 to 30ºC.
A couple of rules
Everyone has the right to feel safe when they travel. We don't tolerate any form of violence (verbal or physical) or sexual harassment, either between customers or involving our leaders, partners or local people. Sexual relationships between a tour leader and a customer are strictly forbidden.
Use or possession of illegal drugs will not be tolerated on our trips. If you choose to consume alcohol while travelling, we encourage responsible drinking, and expect that you'll abide by the local laws regarding alcohol consumption.
The sex tourism industry is known to exploit vulnerable people and have negative consequences on communities, including undermining the development of sustainable tourism. For this reason, patronising sex workers will not be tolerated on our trips.
By travelling with us you are agreeing to adhere to these rules. Your group leader has the right to remove any member of the group for breaking any of these rules, with no right of refund.
If you feel that someone is behaving inappropriately while travelling with us, please inform your tour leader or local guide immediately. Alternatively, contact us on the emergency contact number detailed in the Problems and Emergency Contact section of this Essential Trip Information.
Feedback
After your travels, we want to hear from you! We rely on your feedback. We read it carefully. Feedback helps us understand what we are doing well and what we could be doing better. It allows us to make improvements for future travellers.
http://www.intrepidtravel.com/feedback/
Emergency contact
PERTH AND BROOME: ALL general enquiry must be directed to our Reservations team on 1300 654 604. In the case of a GENUINE EMERGENCY, or concerns about a missed pick-up on the DAY OF DEPARTURE ONLY please contact our Operations Manager in Broome. If your call does NOT warrant an emergency situation you will be asked to call our Reservations team in business hours.'
GENERAL ISSUES ON YOUR TRIP
While we always endeavour to provide the best possible holiday experience, due to the nature of travel and the areas we visit sometimes things can and do go wrong. Should any issue occur while you are on your trip, it is imperative that you discuss this with your group leader or our local representative straight away so that they can do their best to rectify the problem and save any potential negative impact on the rest of your trip.
We recognise that there may be times when your group leader/local partner may not be able to resolve a situation to your satisfaction - if this is the case, please ask the leader to speak to their direct manager.
You may also choose to provide details in your online feedback, which we ask you to complete within 30 days of the end of your trip. But we do ask you to be aware that it is very difficult for us to provide any practical help after the trip is complete.
Broome Operations: 1300738870 or 08 91937778
Responsible travel
Our Responsible Travel Policy outlines our commitment to preserving the environment, supporting local communities, protecting the vulnerable and giving back to the places we travel. All our trip leaders, suppliers and staff are trained on these principles, and are core to us delivering sustainable, experience-rich travel.
Explore the different parts of our Responsible Travel Policy by visiting:
https://www.intrepidtravel.com/responsible-travel
http://www.intrepidtravel.com/ourtrips/rt/responsibletraveller
Accommodation notes
This trip is Basix camping and consists of portable, easy to erect, dome tents. We provide comfortable swags (canvas bedroll including 2 inch mattresses). You can either bring your own sleeping bag or purchase one from us. Pillows are not provided so you can bring your own if you wish.
This trip is specifically designed to embrace the outback and provide an authentic camping experience. It is for this reason, that we do not offer upgrades on this trip. Eight out of the nine nights have basic toilet and shower facilities, however on nights 3 and 4 we stay in the remote Purnululu National Park where only basic long-drop toilet facilities are available. Shower facilities are not available on these nights. Please ensure this level of camping is suitable for you.
Night 1: Kimberley Travelers Lodge. Multishare hostel with shared facilities.
Night 2: Windjana Gorge - Pop-up tents and swags. Basic toilet and shower facilities.
Night 3: Mount Barnett - Pop-up tents and swags. Basic toilet and shower facilities.
Night 4: El Questro Station - Pop-up tents and swags. Basic toilet and shower facilities.
Night 5: El Questro Station - Pop-up tents and swags. Basic toilet and shower facilities.
Night 6: Bungle Bungles - Pop-up tents and swags. Drop-Toilet, no shower facilities.
Night 7: Bungle Bungles - Pop-up tents and swags. Drop-Toilet, no shower facilities.
Night 8: Lake Argyle - Pop-up tents and swags. Basic toilet and shower facilities.
Night 9: Katherine - Permanent tents with swags. Basic toilet and shower facilities.
FINISH TIMES:
Our trips generally finish early evening. We recommend booking one night post accommodation in your end city and planning onward travel for the following day. We cannot accept responsibility for missed onward travel if we are delayed for some reason on the last day of travel.
PARTICIPATORY CAMPING:
To participate in this trip you must be prepared to assist with preparing meals, cleaning dishes, collecting firewood, setting up and packing up camp every day, in all conditions.
Travel insurance
Travel insurance is compulsory for all our trips. We require that, at a minimum, you are covered for medical expenses including emergency repatriation. We strongly recommend that the policy also covers personal liability, cancellation, curtailment and loss of luggage and personal effects.
When travelling on a trip, you won't be permitted to join the group until evidence of travel insurance and the insurance company's 24 hour emergency contact number has been seen by your leader.
If you have credit card insurance your group leader will require details of the participating insurer/underwriter, the level of coverage, policy number and emergency contact number rather than the bank's name and credit card details. Please contact your bank for these details prior to arriving in-country.
Australians are not required to be covered for hospital care due to being covered by Medicare. However we strongly recommend that Australians have a domestic travel insurance policy which covers personal liability, cancellation, curtailment and loss of luggage and personal effects. It is also strongly advisable that Australians have current ambulance cover in the case of emergency evacuation or incidents requiring ambulance transportation.
Travel insurance is compulsory for all international travellers and should be taken out at the time of booking. Your travel insurance must provide cover against personal accident, death, medical expenses and emergency repatriation with a recommended minimum coverage of US$200,000 for each of the categories of cover. We also strongly recommend it covers cancellation, curtailment, personal liability and loss of luggage and personal effects. You must provide proof of your travel insurance on the first day of your trip; you will not be able to join the trip without it. If you obtain travel insurance through us you acknowledge that you are satisfied with the level of insurance we have arranged.
Your fellow travellers
As you travel on a group trip you will be exposed to all the pleasures and maybe some of the frustrations of travelling in a group. Your fellow travellers will probably come from all corners of the world and likely a range of age groups too. We ask you to be understanding of the various needs and preferences of your group - patience with your fellow travellers is sometimes required for the benefit of everyone's travel experience. Remember too that you have responsibilities to the group. If you are requested to be at a place at a certain time, ensure that you don't keep the rest of the group waiting. We have found time and time again that the very best trips we operate are those where the dynamics within the group work well - this takes just a little effort on your part. Due to privacy reasons we are unable to provide you with contact details and any personal information about your fellow travellers booked on your trip prior to departure.
Itinerary disclaimer
The relationship between ATA and Intrepid Australia
For over 25 years, Intrepid Travel and Adventure Tours Australia have been leading brands in the adventure travel business. With Intrepid's global product range and Adventure Tours' local knowledge, the two brands joined force in 2011 to provide the ultimate range of Australian product with Intrepid running all of it's local trips under the Adventure Tours Australia name. Today we're proud to bring Aussie-made trips to the world, both here with Adventure Tours and overseas through the Intrepid brand, so no matter which brand you have booked through, you're travelling with the best.
ITINERARY CHANGES:
Our itineraries are updated regularly throughout the year based on customer feedback and to reflect the current situation in each destination. The information included in this Essential Trip Information may therefore differ from when you first booked your trip. It is important that you print and review a final copy prior to travel so that you have the latest updates. Due to weather, local conditions, transport schedules, public holidays or other factors, further changes may be necessary to your itinerary once in country. The order and timing of included activities in each location may also vary seasonally to ensure our travellers have the best experience. Your tour leader will keep you up to date with any changes once on tour.
ABORIGINAL AND TORRES STRAIT ISLANDER CULTURAL EXPERIENCES & COMMUNITIES:
Please note due to cultural sensitivities, entry to particular parts of local First Nations communities may be unavailable. Where Aboriginal and Torres Strait Islander guides are unavailable in the Red Centre an Intrepid guide will lead the interpretive cultural walk. Top End cultural experiences are only available during the dry season (May-Oct) as site is subject to flooding (contact our customer service team for availability). Participants may be absent due to cultural commitments with minimal prior notification and Intrepid reserves the right to amend the itinerary in these circumstances with no obligation to refund.
Accommodation
Camping (with basic facilities) (3 nights),Camping (with facilities),(5 nights),permanent,furnished tented camp (with shared facilities) (1 night)
More from Australia
10 Days from$1,755
START: Broome
FINISH: Darwin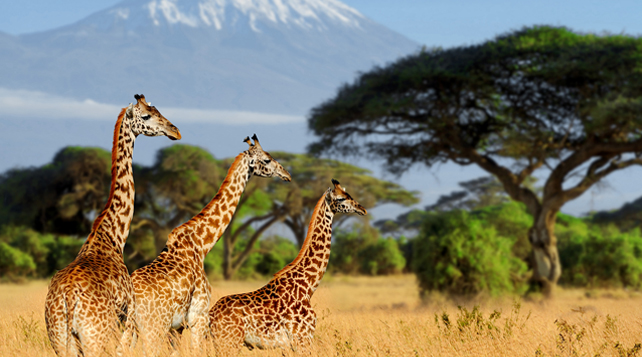 Kenya Safari!
Win a Classic African Adventure Tour to Kenya Overland Safari. Every NOVICA product purchased through the end of the year qualifies as an entry. Let the journey begin!