Altai Mountains Expedition: Kazakhstan to Mongolia
18 Days from $5,445
START: Nur-Sultan (Astana)
FINISH: Ulaanbaatar
AGES: Over 15
THEME: Expedition
Overview
Description
Go wild – very wild – as you unlock the beauty of the Altai Mountains on an 18-day far-out adventure through Kazakhstan, Russia and Mongolia. Beginning in Nur-Sultan (Astana), travel to the depths of Russia and the Uch-Enmek National Park, making your way to some of the most isolated and spectacular mountain passes in the world. Weave your way into western Mongolia and discover the secrets of the Ice Age with a glacier trek in the Altai Tavan Bogd National Park, and see truly wild Takhi horses in Khustain National Park. If you crave those weird and wonderful places, then this is about as uncharted as you can get. So much so, that our inaugural Intrepid Uncharted Expedition, which this trip is based on, sold out in days. This definitely isn't the usual itinerary you'll pick up from your local travel agent.
Start: Nur-Sultan (Astana)
Finish: Ulaanbaatar
Ages: Over 15
Theme: Expedition
Accommodation: Hotel (3 nights), Cabin (4 nights), Overnight Sleeper Train (1 night), Tourist Ger Camp (3 nights), Camping (4 nights), Homestay (2 nights)
Destination: Ulaanbaatar
Highlights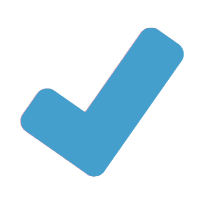 It's unlikely you'll have many other chances to get this isolated in Central Asia and do the amazing things that you will experience on this expedition. This is a trip of unmatched adventure and is defintiely one to show off about.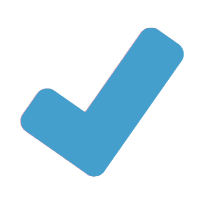 Walk the most spectacular mountain pass into the Chulyshman River Valley with your small group. This road is like nothing you would have encountered before, and you'll be camping right in its heart.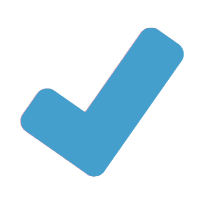 On your way to the Karakol Valley, stop by the Anokhin Museum in Gorno-Altaisk to see the Siberian Ice Maiden – the 2500-year-old mummified remains of a Eurasian woman only discovered in the 1990s.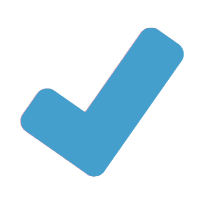 Take on the mighty Pontanin Glacier – the longest in Mongolia – on a trek through the Altai Tavan Bogd National Park. Your expert local guides will get you up close and personal to this beast of nature.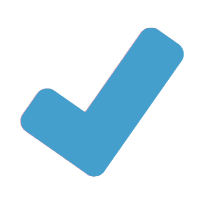 You'll be visiting a lot of new, isolated regions so you'll want to hear from local people. Use this opportunity to interact with indigenous communities, including the Altai people, who have a sacred connection to nature. Read more about meeting some of the communities in Mongolia here: https://www.intrepidtravel.com/adventures/ger-camp-western-mongolia/
Itinerary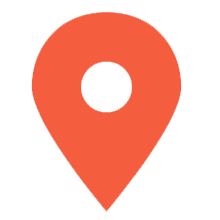 Day 1 : Nur-Sultan (Astana)
Welcome to Nur-Sultan – the newly named capital of Kazakhstan! There are no activities planned for today until an important welcome meeting at 6 pm, where you'll meet your group leader and travel pals joining you for this unique adventure. Until then, why not get out and about to explore what's touted as the 'Singapore of the Steppe', and check out the futuristic buildings, opulent mosques and public gardens around town. Otherwise, hole up in one of the traditional restaurants on Turan Avenue for some shashlik kebabs and hot boursaky bread.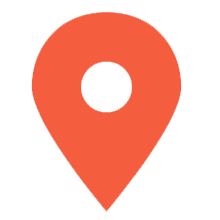 Day 2 : Nur-Sultan (Astana) – Overnight train
Get to know your fellow travellers as well as Kazakhstan's grand capital on a city tour of Nur-Sultan. Around twenty years ago, this city didn't exist, but then President Nursultan Nazarbayev decided to ditch the old capital Almaty (some 1200 kilometres away) and completely rebuild here. Walking from Independence Square, you'll pass the Khazret Sultan Mosque – the largest of its kind in central Asia – and continue along the Ishim River, down Nurzhol Boulevard to the Bayterek Monument and Round Square. Expect to see towering skyscrapers, gold-domed mosques and the stately Presidential Palace during the tour. Your group leader will also likely introduce you to more of Kazakhstan's traditional foods. Tonight, board an overnight train bound for Barnaul (approximately 24 hours).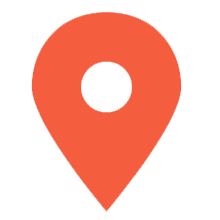 Day 3 : KAZ/RUS Border Crossing – Barnaul
You've got a full day on the train today, so make sure you've stocked up on snacks and have a good book to read or podcast to listen to. During the day, you'll be crossing the Kazakhstan border into Russia. Arrive in Barnaul late at night and transfer to your hotel.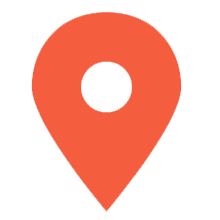 Day 4 : Gorno-Altaisk – Uch-Enmek National Park (2821 m)
This morning, drive to Gorno-Altaisk (approximately 3 hours; 250 kilometres) and visit the Anokhin Museum, home to the famous Siberian Ice Maiden. Also known as the Princess of Ukok, the 2500-year-old mummified remains are those of a woman who lived on the Eurasian Steppes in the fifth century BC, and were only discovered by archaeologists in the early 1990s. When her body was exhumed, researchers also discovered clothing, headdresses and a small bag of cannabis, and her preserved skin had a deer-shaped tattoo on one of the shoulders! After spending some time at the museum, continue your drive towards Lake Teletskoye (approximately 3 hours). Lake Teletskoye – or Altyn-Kol, meaning 'Golden Lake' – is a stunning body of water in the Altai Mountains with around 70 rivers, including the Chulyshman, flowing into it. You'll stay in a nearby guesthouse in Artybash overnight, so relax and take in the serene atmosphere.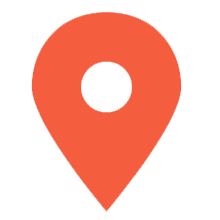 Day 5 : Uch-Enmek National Park
Enjoy the scenic vistas and the crisp valley air during a boat trip on Lake Teletskoye, covering a large section of the lake and some of the most remote sections and the most beautiful waterfalls in the national park. Afterwards, set off and drive towards the Karakol Valley and Uch-Enmek National Park via the Seminsky Pass (approximately 6 hours; 350 kilometres). Uch-Enmek roughly translates to 'three peaks' – referencing the mountain's three crests – and is known as an ethno-cultural nature park, as there are many culturally significant sites sacred to the local Altai people in the park's confines. Uch-Enmek was created in 2001 to protect the natural, cultural and historical locations in the Karakol Valley, part of the Ongudaisky district in the Altai Republic. Tonight, stay in a local family homestay to understand the customs and cultures of this small community, before exploring the park tomorrow.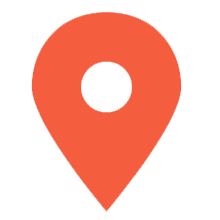 Day 6 : Uch-Enmek National Park
You've got all day to explore the stunning wilderness of Karakol Valley and Uch-Enmek National Park – one of the most ethnically diverse and interesting reserves of the Altai. The valley is rarely visited by outsiders. There's no alcohol for sale here, men wear traditional hats, and the entire community (three villages with a total population of less than 1000) are ethnic Altais. The local religion is Burkhanism, which combines elements of pre-Shamanism, Shamanism, Lamaism and Orthodox Christianity. Burkhanist beliefs include not collecting water after dark so as not to anger the spirits, and not climbing mountains considered sacred. Visit some of the ancient Scythian burial sites and have lunch in the valley with a local family learning about their customs and traditions. Afterwards, return to your hotel for the evening.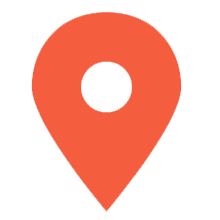 Day 7 : Chulyshman River Valley (2200 m)
Get ready for a big day today, as you drive to the Katu-Yarik Pass (approximately 270 kilometres). This is one of the most hair-raising roads in the world, and you'll walk the steepest parts (about 3-4 km) which usually takes around 1.5 hours. On the way, you'll pass some stunning natural wonders such as the Chike Taman Pass (1300 m above sea level), the merging of two powerful Altai rivers – the Chuya and Katun, and Kidelu Lake, framed by the snow-capped mountains. The larger Chulyshman River Valley is one of the world's most striking canyons, but because of its isolation it's still pretty unknown and unvisited. Admire the plummeting cliffs and the Chulyshman River weaving through a deep ravine that runs for over 130 kilometres. Tonight, stay in riverside cabins in the valley, and enjoy a traditional Russian barbecue dinner with your group. At your accommodation tonight, you'll have access to a banya (a Russian-style bath), so soak up your surroundings, and if you're game, dive into the river afterwards!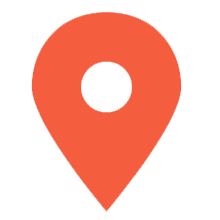 Day 8 : Chulyshman River Valley
Today, breathe in the crisp mountain air and head off to visit the dramatic Mushroom Stones of the Altai. Locally known as Ak-Kurume, these unique rock formations have been caused by years of weathering and water erosion, and are tipped to disappear within the next century or so. The 'hats' of the mushroom seem as though they balance precariously on top of their 'legs', creating a unique landscape on the side of one of Chulyshman's ridges. After exploring the surrounding area, you'll stay in cabins nearby. The lush landscapes around you are a photographer's dream at any time of the day, so make sure you've charged your camera batteries before heading deep into the wild.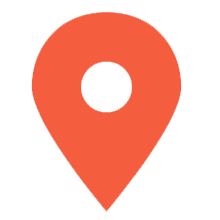 Day 9 : Chibit
As the old adage says, what goes down, must come up (or something like that). Bid the spectacular Chulyshman River Valley farewell today as you climb back up the Katu-Yarik Pass on foot – this time you're going uphill, so it may take a little bit longer (approximately 2 hours). Once the group has tackled the pass once more, hop back in your private vehicle and drive back to Chibit for the evening. This small village is the perfect rest stop before heading into Mongolia, with comfortable lodgings and shower facilities.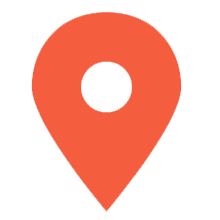 Day 10 : RUS/MNG Border Crossing - Tsagaannuur (2300 m)
Settle in for another long day of driving today (approximately 4-5 hours; 240 kilometres) as you make your way to the Mongolian border. This is another very remote border that sees very little non-local traffic, so a bit of patience will go a long way. At the border, you'll say goodbye to your local guides, and you and your group leader will meet a local Mongolian crew who will join you for your journey. After all of the border formalities have been completed, continue to your nearby campsite where you'll enjoy some lunch with the group. Tonight, as with quite a few of the nights on your Altai expedition, you'll be very remote and isolated from the usual tourist facilities. Spend the afternoon setting up camp and your tent and relax into the slow life of rural Mongolia.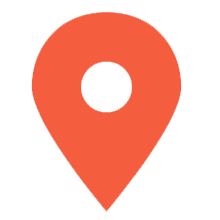 Day 11 : Altai Tavan Bogd National Park
Today sees another full day of driving to the Altai Tavan Bogd National Park, via the Sogoo River and through Mongolia's highest mountain range. Being in the depths of Mongolia in a van is definitely not as bad as it sounds – think snow-capped mountains on the horizon, tiny ger villages on your path and enthusiastic guides and travellers sharing stories of the land and the local people. Deep in western Mongolia, the Altai Tavan Bogd National Park is a trekker's paradise, and will be yours to explore over the next couple of days. Your accommodation tonight? A cosy tent at a local campsite.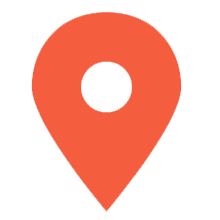 Day 12 : Potanin Glacier Base Camp (3000 m)
You'll be pleased to hear we're not in the van at all today! But you'll be super happy that you made the effort in the past couple of days to get to this remote national park. Today, you'll be taking a hike to the Potanin Glacier, where you'll spend the night at a camp used by mountaineers. The hike is 18 kilometres and will take all day, but the experience will be unforgettable. This section of Altai Tavan Bogd National Park is said to hold some answers for global warming, as many of the region's glaciers through the Ice Age are said to have created the mountainous terrain. Researchers from around the world study these rock samples to unearth different causes of weather change, and you'll be hiking right near all of this source material! Today's hike isn't easy, but luckily all of your gear will be carried by camels, who'll accompany the group to the glacier.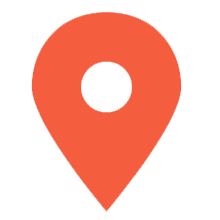 Day 13 : Altai Tavan Bogd National Park
Spend your morning checking out the glacier, then hike to the Tsagaan Gol River, where you'll meet a Tuva family. Tuvans are an indigenous people of Central Asia – historically, they have been cattle-herding nomads, but also have herds of sheep, goats, camels and reindeer, and currently reside in parts of Russia, Mongolia and China. One aspect of their culture is a unique form of music called khoomei, also known as throat singing, and is traditionally softer sounding than other Mongolian overtone singing styles. Your friendly team of camels will be carrying gear again today, so you can appreciate the mountainous surroundings and have time to spend interacting with this local community. Tonight, set up camp by the riverside.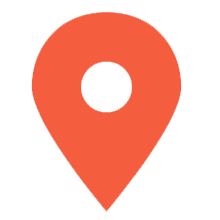 Day 14 : Olgii
Today, get back on the road and head with your group to Olgii in western Mongolia (approximately 4 hours; 140 kilometres). On the way, stop to meet a Kazakh nomadic community – including an eagle hunter and local women who make handicrafts in a traditional workshop. Be sure to have your camera ready today, as there will be several photo opportunities to stop and take some memorable snaps. The far-off city of Olgii shares more of its character with Central Asia than Buddhist Mongolia, with Arabic and Kazakh Cyrillic script around, as well as mosques and a central market called a 'bazaar' rather than the Mongolian 'zakh'. Once arrived, spend the night in a ger tourist camp – modelled off the traditional accommodation for Mongolian nomads.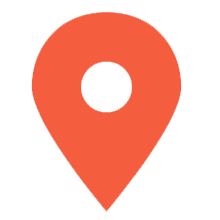 Day 15 : Khustain National Park
Time to say goodbye to western Mongolia and your fearless local leaders! Today, you, your group and group leader will be taking a flight from Olgii to Ulaanbaatar (approximately 3 hours). Once you have arrived and collected your baggage, transfer to Khustain National Park (approximately 2 hours). The park boasts grassy steppes and hilly landscapes, and is home to the world's last truly wild horses, the takhi or Przewalski's horse. These furry equines are dotted across the countryside, but be careful not to get too close – they may not be as placid as they look! This afternoon, you'll have time to explore your surroundings and search for some of these horses, as well as other wildlife. Tonight, stay at a tourist ger camp in the park.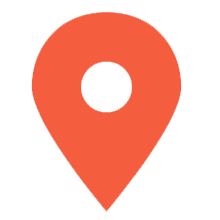 Day 16 : Khustain National Park
Today is all yours to discover Khustain National Park. There's a range of hikes on offer, all of which lend themselves to some pretty unique wildlife spotting, some of which include red deer, steppe gazelle, the Eurasian badger, grey wolves and marmots. Otherwise, feel free to relax in and around your tourist ger camp or, depending on the time of year, pay a visit to local families of the region – your group leader will be able to organise this for you.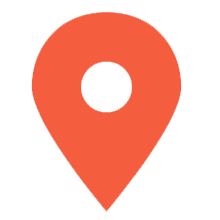 Day 17 : Ulaanbaatar
After breakfast, make your way back to Ulaanbaatar and check into your hotel (approximately 2 hours' drive). After lunch, join your leader and group for a city tour of Ulaanbataar, which should take around 4 hours. After spending the last three weeks in the wilds of Central Asia, you may experience a bit of culture shock in the city, with its high-rise buildings, chaotic traffic, and the juxtaposition of suit-wearing businessmen with leather-clad punks and nomads just off the steppe.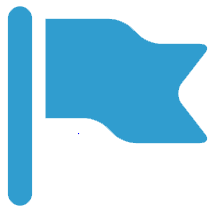 Day 18 : Ulaanbaatar
With no activities planned for today, your Expedition finishes up after having breakfast with your group. You are free to leave at any time, provided that you comply with your hotel's check-out times.
What's Included?
Meals
16 Breakfasts, 13 Dinners
Transport
Private vehicle, Overnight sleeper train, Furgon (Russian van), Taxi, Plane
Accommodation
Hotel (3 nights), Cabin (4 nights), Overnight Sleeper Train (1 night), Tourist Ger Camp (3 nights), Camping (4 nights), Homestay (2 nights)
Important Details
Joining Point
Kazzhol Hotel Astana Гостиница Казжол Астана
Balqantau Street 213 Балқантау көшесі 213 Астана
Nur-Sultan (Astana)
KAZAKHSTAN
Finishing Point
Guide Hotel
9/3 University Street 9/3 Их сургуулийн гудамж
Sukhbaatar District
Ulaanbaatar
14201
MONGOLIA
Phone: +976 11353582
Important information
1. This trip requires visas for most nationalities. Please see the Visa section of the Essential Trip Information to ensure you understand the requirements.
2. A Single Supplement is available on the trip for hotel nights only. It does not include camping, cabins, overnight train or tourist ger camp stays.
3. A strict luggage limit of 15 kg for checked baggage and 5 kg for carry on applies on this trip. Any excess baggage fees will need to be paid on ground direct to the airline.
4. We do not recommend travelling on multiple passports on this trip as it involves multiple visas and overland border crossings, and will cause complications at immigration and border control. You should use one passport for the duration of your trip and ensure it has all the required visas.
Group leader
All Intrepid group trips are accompanied by one of our group leaders. The aim of the group leader is to take the hassle out of your travels and to help you have the best trip possible. Intrepid endeavours to provide the services of an experienced leader however, due to the seasonality of travel, rare situations may arise where your leader is new to a particular region or training other group leaders.
Your leader will provide information on the places you are travelling through, offer suggestions for things to do and see, recommend great local eating venues and introduce you to our local friends. While not being guides in the traditional sense, you can expect them to have a broad general knowledge of the places visited on the trip, including historical, cultural, religious and social aspects. At Intrepid we aim to support local guides who have specialised knowledge of the regions we visit. If you were interested in delving deeper into the local culture at a specific site or location then your leader can recommend a local guide service in most of the main destinations of your trip.
Safety
KAZAKHSTAN Kazakhstan is generally a safe country to travel in, provided you follow normal safety precautions.There have been occasional reports of foreigners being targeted by pickpockets in tourist or busy shopping areas or on public transport. Thieves posing as police officers or unsolicited 'meet-and-greet' drivers at airports have robbed travellers. Official taxi drivers and police officers have identification. If approached, ask to see credentials. Avoid taking unofficial taxis or taxis that have other passengers. Be careful when crossing streets as cars may not give way to pedestrians. Carry your passport, with appropriate registration, at all times (a certified copy is sufficient). Identification checks by police are common.
RUSSIA Most visits to Russia are trouble-free, but petty crime does happen in cities. In St Petersburg there have been reports of street crime where tourists have been specifically targeted. These crimes are carried out by well-organised gangs. Be aware of pickpockets in the main tourist areas and around the main railway concourses. Bogus police officers have harassed and robbed tourists. If you are stopped always insist on seeing identification.Avoid openly carrying expensive items. Avoid walking about late at night alone. Incidents of violence in major cities are usually linked to criminal/business activities and are not usually directed against foreign visitors. If you are travelling by overnight train in a sleeping compartment, store valuables in the container under the bed or seat. Don't leave your sleeping compartment unoccupied as some compartments only have a simple lock on the sliding door. On some trains there may be an additional security device, which can be attached to the fitted handle/lock unit. There may also be a steel switch at head-height on the door panel which, when pulled down, prevents the closed door from being slid open. Don't agree to look after the luggage of a fellow traveller or allow it to be stored in your compartment. When on international trains crossing borders, you should be extra vigilant and pay special attention to your luggage to be sure that no one else has put anything in your luggage.
MONGOLIA Mongolia is relatively safe, but crimes against foreigners sometimes occur. Petty crime is common in Ulaanbaatar, particularly in markets or other crowded public places. Watch out for pickpockets. Be wary of large groups of street children and teenagers, who sometimes harass pedestrians for money when entering and leaving vehicles, pubs and restaurants. Keep passports, money and other valuables in a safe place. Report any theft to the Pick-pocketing Department of the Police (telephone +976-93022480) or to your leader, the police can provide a letter for insurance purposes. The incidence of violent crime in Ulaanbaatar appears to be on the rise. There has been an increase in reports of foreigners being robbed and assaulted, especially when walking at night, and while using public transport and unlicensed taxis. These incidents tends to increase during festive months – New Year, Tsagaan Sar (December – February) and Naadam (July). Take extra safety precautions during these months. In recent years there have been occasional instances of civil and political unrest resulting in demonstrations and in some cases violence. You should avoid large gatherings and demonstrations.
Visas
Visas are the responsibility of the individual traveller. Entry requirements can change at any time, so it's important that you check for the latest information. Please visit the relevant consular website of the country or countries you're visiting for detailed and up-to-date visa information specific to your nationality. Your consultant will also be happy to point you in the right direction with acquiring visas. Visas can take several weeks to process, so familiarise yourself with any requirements as soon as you have booked your trip to allow for processing time.
As a general rule most countries expect that your passport has a minimum of 6 months validity remaining. Please ensure the name on your passport matches the name on your booking and airline tickets. Your passport details are required to complete your booking. Your consultant will contact you when this is required.
Take a copy of the main passport pages and other important documents with you, and leave another copy at home with family or friends.
KAZAKHSTAN VISA
Many nationalities, including Australia, Germany, USA, Canada, United Kingdom and New Zealand do not require a visa for stays of up to 30 days. Please check with your local consulate for the most up to date requirements.
RUSSIAN VISAS
Most nationalities require a visa for Russia. 
RUSSIA - LETTER OF INVITATION (LOI)
You will need a Letter of Invitation (LOI), sometimes called a Voucher or Visa Support Letter in order to apply for your visa. Logins and your trip code will be sent to you at the time of booking so that you can obtain your LOI online through our local partners in Russia, Parallel 60, via this link: 
https://www.intrepidtravel.com/au/russian-letter-invitation-loi-and-visa
You will then be able to download your LOI instantly. Please note that the LOI included in the cost of your tour is for a Single Entry Tourist Visa. We will also add 3 days to the LOI duration before and after your trip dates for your convenience in case you have booked pre or post accommodation. If you require a different visa type or are planning to stay longer than these dates please contact Parallel 60 (www.visain.ru) directly to request a LOI to fit your specific travel plans.
INFORMATION REQUIRED FOR RUSSIAN VISA APPLICATION:
Once you have obtained your LOI you can apply for your visa. You must apply for your Russian visa in advance. Visas are not available on arrival or en-route. It is your responsibility to apply for your own visa either directly through a consulate or by using a visa agent. We do not recommend trying to obtain your Russian visa outside of your home country or place of residence as your application may be refused.
Use ONLY the information and dates on your LOI when filling in your visa application. There is no need to reference us or include a copy of your itinerary as Parallel 60, our Russian partners, are the official inviting organisation. Do not be concerned if the destinations and accommodation listed do not match your trip exactly. This information is for the purposes of obtaining the visa only, not an indication of where you must travel and stay once in Russia.
DOCUMENTS REQUIRED FOR RUSSIAN VISA APPLICATION:
* Letter of Invitation (LOI)
* Photocopy of your passport
* Passport size photos 
* Flight or other transport details (if requested)
* Please check with the consulate for any other specific requirements
VISA EXTENSIONS IN RUSSIA
Please be aware that visa extensions are NOT possible in Russia.
INFORMATION REQUIRED FOR RUSSIAN TRAIN TICKET BOOKINGS
Train tickets in Russia are booked with passport numbers. Please make sure you provide us with your correct passport number. If you have to renew your passport after booking please notify us as soon as you have a new passport number and bring your old passport with you on your trip. If we receive changes to passport numbers less than 30 days prior to departure we cannot guarantee purchase of train tickets.
We do NOT recommend travelling on multiple passports for trips that involve border crossings by train. This can cause difficulties with train ticket bookings and cause significant issues delays at immigration.
RUSSIAN MIGRATION CARDS
All foreign citizens entering Russia are required to fill in a migration card on arrival. The entry portion of the card will be retained by immigration upon arrival. The stamped exit portion of the card must be kept with your passport during your stay in Russia and submitted to immigration upon departure. If you are not given a migration card at immigration on arrival you must request one, even if the immigration official says that you do not need one. Loss or failure to receive the exit portion of the card will result in you not being able to travel on our trip as all hotels require this card for registration and may result in significant delays or fines upon departure. If you travel to Russia from one of the Custom Union countries – Belarus, Kazakhstan, Kyrgyzstan and Armenia, please ask for one when going through immigrations into one of these countries or make sure to get one when entering into Russia.
MONGOLIAN VISA:
Citizens of the UK, Ireland, Australia, New Zealand, South Africa and most EU countries will need a visa to enter Mongolia as a tourist for up to 30 days. Citizens of Canada will not need a visa for visits up to 30 days and citizens of the USA will not need a visa for visits of up to 90 days. Citizens of other countries should check with the relevant consulates as to whether a visa is required. If a visa is required, you will need to obtain it in advance. There is no visa on arrival in Mongolia at land or air borders.
MONGOLIA - LETTER OF INVITATION (LOI):
Most embassies do not require a LOI. However, should you be required to present one with your visa application please contact us. There may be a fee for this service. In order for us to provide a LOI through our local partners we will require a clear, colour scan of your passport along with an indication of at which embassy you will be applying for your visa. Please allow up to 3 weeks for your LOI to be processed after which you will be able to apply for your visa.
MONGOLIAN VISA EN-ROUTE:
You may be able to apply for your Mongolian visa in Beijing en-route if you have time here before your trip. Please plan carefully and check the current embassy requirements. You will need to organise this yourself and ensure you have all the correct documentation to obtain the Mongolian Visa.
INFORMATION REQUIRED FOR MONGOLIAN VISA APPLICATION:
You will need to apply for a Single Entry Tourist Visa (J) that covers the duration of your stay in Mongolia. Visas are usually valid for 3 months from the date of issue and enable to you to stay for up to 30 days from date of entry.
Name and address of host person or organization in Mongolia:
Mongolian Trails
Apartment 17, Building SOT 4,
4th Micro District,
Bayangol District,
Ulaanbaatar, Mongolia.
Phone: +976 99183751, +976 96003751
DOCUMENTS REQUIRED FOR MONGOLIAN VISA APPLICATION:
You may be required to provide a copy of your itinerary, indicating the dates of your tour, along with your application.
Why we love it
It's unlikely you'll have many other chances to get this isolated in Central Asia and do the amazing things that you will experience on this expedition. This is a trip of unmatched adventure and is defintiely one to show off about.
Walk the most spectacular mountain pass into the Chulyshman River Valley with your small group. This road is like nothing you would have encountered before, and you'll be camping right in its heart.
On your way to the Karakol Valley, stop by the Anokhin Museum in Gorno-Altaisk to see the Siberian Ice Maiden – the 2500-year-old mummified remains of a Eurasian woman only discovered in the 1990s.
Take on the mighty Pontanin Glacier – the longest in Mongolia – on a trek through the Altai Tavan Bogd National Park. Your expert local guides will get you up close and personal to this beast of nature.
You'll be visiting a lot of new, isolated regions so you'll want to hear from local people. Use this opportunity to interact with indigenous communities, including the Altai people, who have a sacred connection to nature. Read more about meeting some of the communities in Mongolia here: https://www.intrepidtravel.com/adventures/ger-camp-western-mongolia/
Is this trip right for you
A heads up before you book: this trip is new to our range this year. And while we have thoroughly researched every detail of the logistics, new destinations can sometimes throw us some unexpected surprises. More often than not, it'll be a great surprise. But every now and again there might be a hiccup. We like to think that's what puts the 'adventure' in 'adventure travel'.
This trip involves multiple nights of camping, giving you access to more remote destinations at close proximity, and the joy of experiencing the elements. This is a participatory trip – a fancy way of saying you're not just along for the ride, but you are part of a team! Be prepared to roll up your sleeves and help out with camp activities. It's all about giving your new travel mates a hand, and everyone knows there's nothing worse than trying to put up a tent on your own!
Sometimes you've got to rough it to get amongst it. As you'll be often setting up camp in the remote wilderness, please note that there will be no wi-fi for the majority of the trip, and often no access to showers or electricity. At times, your leaders will make available a traditional Russian banya (bath) to wash in, but embracing the elements is important for this trip.
Please note that this trip involves a lot of walking, so be sure to bring sturdy walking shoes and comfortable clothes. To make the most of the trip, it's best if you have at least a moderate level of fitness, as most days involve exploring rugged landscapes on foot.
This trip includes long driving days spent travelling in a van with your group on rough roads that are often undefined and unmarked. Extra space can be tight, and conditions may feel a little cramped. It's all part of the adventure and a great way to get to know your fellow travellers. Please read the itinerary carefully for travel time estimates. Note that these distances and times are estimated only and are subject to change, and due to the nature of a remote overland adventure trip like this, some travel may take much longer than anticipated, even if it looks close on a map.
Pack light, as you will be carrying your luggage at different stages of the journey. There is also an included flight in Mongolia which has a luggage weight restriction – please check the limits when you confirm your booking details to avoid paying any excess charges to the airline.
Health
KAZAKHSTAN
Medical facilities in Kazakhstan are generally below Western standards. Most clinics and hospitals will require payment in cash, regardless of whether or not you have travel insurance.
Ticks are common in forested areas in spring to autumn and may carry tick-borne encephalitis. When walking in countryside areas take precaution against being bitten by insects, including the use of insect repellent.
Some medications available over the counter or by prescription in your home country, such as sleeping tablets or medication containing codeine, may be illegal or restricted in Kazakhstan. Carry a copy of any prescriptions along with a letter from your doctor and declare all prescription medication on arrival.
RUSSIA
GIARDIA
Giardia intestinalis, a parasite that causes severe diarrhoea has been reported from time to time in the water supply in Russia. For this reason, we recommend against drinking unboiled tap water in all Russian cites.
IMPORTANT - BANNED MEDICATIONS
By law, travellers bringing prescribed medicines into Russia must carry a prescription in the patient's name, that includes the name of the drug and prescribed quantity. According to official channels, if your medication contains "narcotic or psychoactive substances", a notarised translation into Russian is also required. This may include medications containing codeine or opiates, sleeping pills, medication for ADHD, antidepressants and strong painkillers. Some medicines that you can buy over the counter in your home country may require a prescription in Russia. There have been cases of travellers being detained at border crossings when undeclared or banned medications have been discovered by customs sniffer dogs.
If you're unsure whether you need to provide a prescription and notarised translation to bring your medicines into Russia, check with the Russian Embassy before you travel.
TICKS
In spring and early summer in rural areas of Russia ticks are prevalent. Please take precautions when walking in these areas by wearing long trousers and covered shoes, and check your clothes and body thoroughly.
HYGIENE
The diet and hygiene standards on this trip may be very different from what you are used to so please take care with washing hands before meals etc. and bring some medication/re-hydration salts etc if you commonly experience stomach problems with a change in diet.
MONGOLIA
Those with allergies to animals should be aware that Mongolians live in very close proximity with their livestock and while staying in family gers you may come in contact with many animals such as dogs, horses, goats, camels and yaks.
The diet and hygiene standards of Mongolia may be very different from what you are used to so please take care with washing hands before meals. We advise bringing some medication/rehydration salts etc if you commonly experience stomach problems when travelling.
In spring and early summer ticks are prevalent in rural areas. Please take precautions by wearing long trousers and covered shoes and always check your clothes and body thoroughly after walks and hikes.
It is also worth noting that outside of Ulaanbaatar medical facilities are virtually non-existent. It can take up to a few days to reach any modern facilities should you require medical attention whilst on the road.
Food and dietary requirements
CENTRAL ASIA
The Central Asian diet relies heavily on meat based dishes.There are options available for vegetarians, however these may at times be limited to plain noodles, bread, fruit, nuts, yoghurt, cheese, eggs etc. Those with particular dietary needs may choose to supplement meals with supplies bought from home or stock up at markets and supermarkets as you travel.
RUSSIA
What is food in Russia really like? See our blog here for some must try foods:
https://www.intrepidtravel.com/adventures/5-foods-really-need-try-russia/
Vegetarians in Russia certainly won't go hungry as there are usually plenty of meat-free options on menus including salads, certain soups, and cooked dishes such as mushrooms, potatoes, cabbage, buckwheat, dumplings with vegetable fillings, savoury pancakes etc. Vegans will need to look for options without mayonnaise, sour cream and cheese which are common in Russian dishes. Moscow, St Petersburg and increasingly other towns have an ever growing number of excellent vegetarian and vegan eateries.
Wherever possible we will cater for dietary needs for included meals, but there may be times when those with special requirements may wish to supplement inclusions with their own supplies from markets or supermarkets.
MONGOLIA
Those with special dietary requirements may choose to supplement included meals with supplies brought from home. Vegetarian lacto-ovo options (while limited) can be offered for all included meals, provided we are notified at time of booking.
Money matters
KAZAKHSTAN
The official currency in Kazakhstan is the Tenge (KZT). ATMs are common and credit cards are accepted at many shops, restaurants and hotels in larger cities. In smaller towns and in markets and street kiosks or cafes you will need local currency in smaller denominations. Currency exchange counters can be found in main shopping areas of cities or near markets and are likely to accept USD or EUR as the main currencies.
RUSSIA
The official currency of Russia is the Ruble (RUB). 1 ruble = 100 kopeks. ATMs are widespread in Russia so the easiest way to access cash on your trip is to bring a credit or debit card. Please check with your bank about overseas withdrawal fees before you depart and note that recent travellers have experienced difficulties in using credit cards without a debit function from US banks for purchases or withdrawals. If you are travelling to remote parts of the country you will need to prepare cash exchanged into local currency.
The easiest foreign currencies to exchange are USD and EUR, however please be aware of the security risk of carrying large amounts of cash. Commission is sometimes charged for currency exchange. Check the rate before you exchange as what is advertised is sometimes only for transactions above US$500, carefully check the amount you are given and ask for a receipt.
Due to restrictions on changing money in Russia, only US$50 and US$100 notes/bills printed after 1996 and in good condition (no creases, marks, stamps or tears) will be accepted. Avoid bringing US$ notes in smaller denominations. By law, all purchases in Russia must be made in local currency.
MONGOLIA
The official currency of Mongolia is the Tugrik (MNT). Tugrik may only be obtained within Mongolia. The easiest currencies to exchange are USD and EUR, although it is possible to exchange RUB, CNY and other currencies at some exchange points. Larger denomination notes often attract a better exchange rate. Major credit cards may be accepted in some shops and restaurants in the capital. In Ulaanbaatar you will be able to find ATMs that accept international cards and use them to withdraw local currency; however these should not be relied on as your sole financial source. Some souvenir sellers and tourist restaurants may accept USD or EUR as payment but all other purchases in Mongolia must be made in local currency.
What to take
Main luggage: Your main luggage must be under 15kg and a manageable weight for you to carry unaided. Your bag should have straps (not only wheels) and preferably be soft shelled (ie. rucksack or duffel bag).
Day pack: To carry your daily essentials. You'll also need a day pack when we're trekking. For the flight your carry on baggage must be under 5kg.
Clothing: A mixture of lightweight and warm layers are essential for travelling in this region. Temperatures will range from 3 degrees Celsius (or colder) in the mountains of Russia and Mongolia overnight, up to 30 degrees Celsius (or higher) during the day in Kazakhstan. Thermals, warm socks, hat and gloves will come in useful, as will lighter clothing. Long sleeves and pants will protect against insects and the elements when out in nature. Laundry facilities will not be available in most destinations, so make sure you have a few cycles of clothes to tide you over until your next chance to hand wash items.
Wind and waterproof jacket.
Shoes: Sturdy and comfortable shoes suitable for trekking and walking long distances are essential. Flip flops/slip-on shoes for the train, inside guesthouses and gers, or around camp will also come in handy.
Personal travel documents: Your passport (with visas), travel insurance, flight tickets, vouchers and trip notes. It's a good idea to include photocopies of your passport and visa, passport size photos and travel insurance too.
Sleeping bag: A warm sleeping bag for cold temperatures will be needed for camping, and may also come in useful in guesthouses.
Personal first aid kit: Including items such as Band-Aids, insect repellent, essential personal medications (ensure you carry prescriptions), electrolytes, antihistamine/insect bite cream, mild pain killers, etc.
Lightweight, quick dry towel
Money: Cash in EUR or USD to exchange, ATM card to make withdrawals, up to US$500 in cash as a contingency fund. You will not need much spending money daily in Mongolia, as almost all meals are included.
Sun protection: Hat, sunglasses, sunscreen, lip balm.
Torch/Flashlight: This will be essential for the nights we're camping and staying in guesthouses.
Refillable water bottle (1.5 litre capacity suggested): The sale of bottled water contributes to an enormous environmental problem around the world. In addition to the water in bottles, the production of a 1 litre plastic bottle takes 2 litres of water and 200ml of oil. A large proportion end up in limited landfill or discarded in waterways and natural environments. Invest in a reusable bottle instead – you'll have plenty of opportunities to fill up it with clean drinking water.
Chargers, spare batteries, adaptor plugs etc: We'll have a few days without access to electricity, so there won't be opportunities to charge phones or cameras.
Toiletries: Hand sanitiser, washcloth, personal toiletries, eco-friendly laundry soap. Please consider bringing bar soap and shampoo in order to avoid disposable plastic.
Watch/alarm clock.
Reusable cup/mug & cutlery set: Useful for the train and, while cutlery and crockery will be provided for camping sections, this is still useful to have, and avoids the need for single-use plastics.
Trekking poles: Some travellers might find these useful for the days when we're walking and hiking.
Swimwear: For cooling off in the rivers and lakes on the way.
Eye mask and ear plugs: Always good to guard against outside noise and snorers.
Cards or travel games to play in the evenings with your group.
Books, a journal or audio player: For the overnight train ride, long travel days or relaxing during free time.
Images from home: During our trip there will be many opportunities for you to meet and talk with locals. One way to start any conversation is with pictures. We recommend that you bring some photos/postcards of your family, home, city or country where you live.
Please try to avoid bringing unnecessary valuables: You won't need jewellery, laptops, Fitbits or other electronic devices on this trip. Plus, it's essential to pack light.
A couple of rules
Everyone has the right to feel safe when they travel. We don't tolerate any form of violence (verbal or physical) or sexual harassment, either between customers or involving our leaders, partners or local people. Sexual relationships between a tour leader and a customer are strictly forbidden.
Use or possession of illegal drugs will not be tolerated on our trips. If you choose to consume alcohol while travelling, we encourage responsible drinking, and expect that you'll abide by the local laws regarding alcohol consumption.
The sex tourism industry is known to exploit vulnerable people and have negative consequences on communities, including undermining the development of sustainable tourism. For this reason, patronising sex workers will not be tolerated on our trips.
By travelling with us you are agreeing to adhere to these rules. Your group leader has the right to remove any member of the group for breaking any of these rules, with no right of refund.
If you feel that someone is behaving inappropriately while travelling with us, please inform your tour leader or local guide immediately. Alternatively, contact us on the emergency contact number detailed in the Problems and Emergency Contact section of this Essential Trip Information.
Feedback
Can't stop thinking about your adventure? Tell us all about it! We read each piece of feedback carefully and use it to make improvements for travellers like you. Share your experience with us at: http://www.intrepidtravel.com/feedback/
Emergency contact
In case of a genuine crisis or emergency, you can reach our local operator on the number below:
Intrepid's Local Operator: +7 918 6151572
Responsible travel
Our Responsible Travel Policy outlines our commitment to preserving the environment, supporting local communities, protecting the vulnerable and giving back to the places we travel. All our trip leaders, suppliers and staff are trained on these principles, and are core to us delivering sustainable, experience-rich travel.
Explore the different parts of our Responsible Travel Policy by visiting:
https://www.intrepidtravel.com/responsible-travel
Travel insurance
Travel insurance is compulsory for all our trips. We require that, at a minimum, you are covered for medical expenses including emergency repatriation. We strongly recommend that the policy also covers personal liability, cancellation, curtailment and loss of luggage and personal effects.
When travelling on a trip, you won't be permitted to join the group until evidence of travel insurance and the insurance company's 24 hour emergency contact number has been seen by your leader.
If you have credit card insurance your group leader will require details of the participating insurer/underwriter, the level of coverage, policy number and emergency contact number rather than the bank's name and credit card details. Please contact your bank for these details prior to arriving in-country.
http://www.intrepidtravel.com/insurance.php
Your fellow travellers
As you travel on a group trip you will be exposed to all the pleasures and maybe some of the frustrations of travelling in a group. Your fellow travellers will probably come from all corners of the world and likely a range of age groups too. We ask you to be understanding of the various needs and preferences of your group - patience with your fellow travellers is sometimes required for the benefit of everyone's travel experience. Remember too that you have responsibilities to the group. If you are requested to be at a place at a certain time, ensure that you don't keep the rest of the group waiting. We have found time and time again that the very best trips we operate are those where the dynamics within the group work well - this takes just a little effort on your part. Due to privacy reasons we are unable to provide you with contact details and any personal information about your fellow travellers booked on your trip prior to departure.
Itinerary disclaimer
ITINERARY CHANGES:
Our itineraries are updated regularly throughout the year based on customer feedback and to reflect the current situation in each destination. The information included in this Essential Trip Information may therefore differ from when you first booked your trip. It is important that you print and review a final copy prior to travel so that you have the latest updates. Due to weather, local conditions, transport schedules, public holidays or other factors, further changes may be necessary to your itinerary once in country. The order and timing of included activities in each location may also vary seasonally to ensure our travellers have the best experience. Your tour leader will keep you up to date with any changes once on tour.
OPTIONAL ACTIVITIES:
A selection of optional activities that have been popular with past travellers are listed in the day-to-day itinerary. This isn't an exhaustive list and should be used as a guide only for some of what might be available. Prices are approximate, are for entrance only, and don't include transport to and from the sites or local guides unless indicated. All activities are subject to availability, and may be on a join-in basis. It may not be possible to do all the activities listed in the time available at each destination, so some pre-planning for what you are most interested in is advised. When it's recommended that travellers pre-book these activities, look for a note in the Special Information section of the day-to-day itinerary. For most, they can either be organised independently on the day, or let your leader know you are interested and they can assist.
Where activities are considered medium or high risk, we work with operators whose safety and credentials we have sighted and assessed. Although it is possible that you may find the same activity cheaper with another operator on the ground, we cannot vouch for the safety or quality of that operator. Medium and high risk activities not listed above have not been assessed by us and as such our staff and leaders are unable to assist you with organising these activities. Activities that contravene our Responsible Travel policies are also not listed. Please remember that the decision to partake in any activity not listed is at your own discretion and risk.
Accommodation
Hotel (3 nights),Cabin (4 nights),Overnight Sleeper Train (1 night),Tourist Ger Camp (3 nights),Camping (4 nights),Homestay (2 nights)
More from Russian Federation
18 Days from$5,445
START: Nur-Sultan (Astana)
FINISH: Ulaanbaatar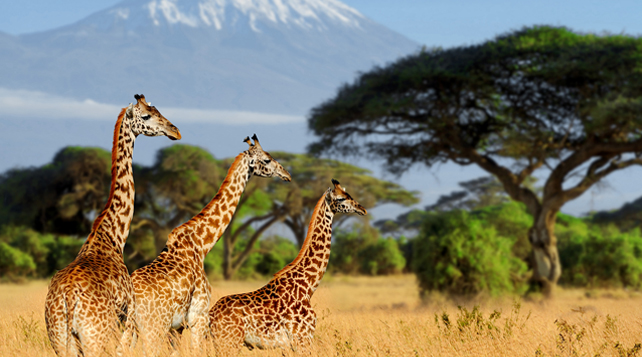 Kenya Safari!
Win a Classic African Adventure Tour to Kenya Overland Safari. Every NOVICA product purchased through the end of the year qualifies as an entry. Let the journey begin!