Best of Ethiopia
19 Days from $4,680
START: Addis Ababa
FINISH: Lalibela
AGES: Over 15
THEME: Explorer
Overview
Description
Travel to Ethiopia and discover a beautiful country, barely touched by modern society. It's an incredible combination of history, tradition, culture and nature. From 3 million-year-old fossilised hominid remains in Addis Ababa to the rituals of the Ari, Hamer, Konso tribes and more through to amazing rock-hewn churches, hidden crypts and grottoes in Lalibela – this trip take you deep into human history. The 500-year-old monastery islands of Bahir Dar, the elegant castles of Gondar, the majestic geological formations of the Simien mountains, the giant obelisks that rise out of Aksum, and even the rumoured home of the Ark of the Covenant. This 19 day trip travels through the villages and wildlands of Ethiopia, taking in views of the Blue Nile and trekking to the peaks of the Simien Mountains (meeting red chested Gelada baboons). You'll be sure to taste the country's famous coffee and delectable cuisine, and meet the genuine and friendly people along the way. This is an adventure like no other.
Start: Addis Ababa
Finish: Lalibela
Ages: Over 15
Theme: Explorer
Accommodation: Hotel (14 nights), Basic Hotel (1 night), Lodge (3 nights)
Destination: Lalibela
Highlights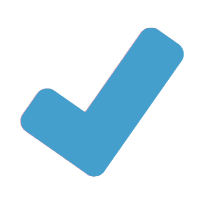 Visit Hamer & Konso villages where local life remains insular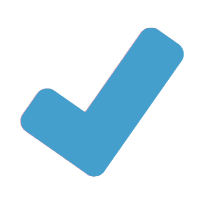 Search for the source of the Blue Nile on a boat cruise at Lake Tana, then discover the churches and unique castles of the regal city of Gondar.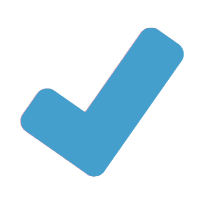 Trek the majestic series of undulating amethyst peaks that make up the Simien Mountains, looking out for the distinctive red-hearted Gelada.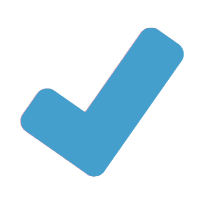 Explore Lalibela's unique churches - astonishing constructions sculpted from huge slabs of stone - that make up one of the world's greatest historical and religious sites.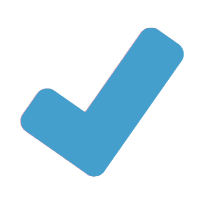 Meet locals to share cooking techniques and participate in traditional coffee ceremony.
Itinerary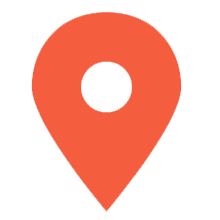 Day 1 : Addis Ababa
Welcome to Ethiopia! Begin with a welcome meeting at the hotel at 6pm. If you arrive early perhaps take a tour of this bustling city, dotted with Italian architecture, interesting churches and friendly inhabitants. Established by the Emperor Menelik II in 1887, Addis Ababa is a relatively young city full of contrasts – the Addis Sheraton, with its 'singing fountain', is one of the most luxurious in all of Africa, yet you only need to travel a few streets away to find yourself among busy markets, dirt roads and the odd goat or two wandering the street. The optional city tour will include the National Museum, where you'll find the famous remains of 'Lucy', and the Ethnographic Museum set within the beautiful gardens of Haile Selassie's former palace.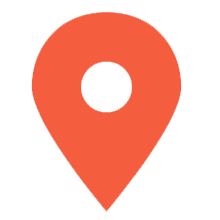 Day 2 : Konso
After a leisurely breakfast, transfer to Addis Ababa airport for a flight to Arba Minch. Then it's onto Konso in a private vehicle, stopping on the way to visit some of the Dorze people, an ethnic group known particularly for their expert weaving and beehive-shaped houses. All roads into South Omo pass through Konso, and this small town serves as a great base for exploring the hillside villages in the surrounding countryside. Keep an eye out for the carved wooden grave markers in the area, a Konso tradition where the deceased warriors features are enhanced by using teeth made from animal bones. As the evening sets in spend time relaxing in the Kanta Lodge.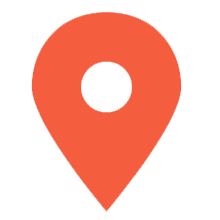 Day 3 : Jinka
Visit a village within Konso and learn about the clan-based societal arrangement comprised of nine clans. Head onwards to Jinka to visit an ethnographic museum dedicated to the tribes speaking South Omotic languages. Jinka is a lively trading hub and known as a capital of sorts for the range of ethnic groups that call this region home.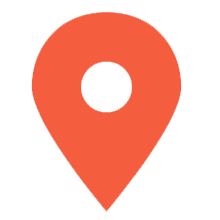 Day 4 : Turmi
Head into Jinka's lush surroundings, home to the traditional Ari people. Spend some time in their villages, some of the most beautiful in the country, surrounded by banana, mango, avocado and enset (false banana) trees. Travel on to Turmi and visit one of the Hamar villages for an insight into their different way of life. There may be a chance to witness the highlight of the Hamar calendar – a bull-jumping ceremony. The culmination of a three-day rite of passage, this ceremony involves a young man having to jump on the backs of, and run down a line of 15 bulls before returning the same way. Overnight in Turmi.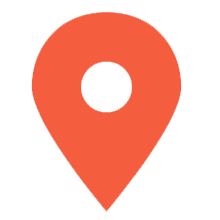 Day 5 : Turmi
Travel south towards Omorate this morning, driving down a 75-kilometre stretch of paved road passing through acacia forests. Omorate lies on the bank of the Omo River, close to the border of Kenya, and is a popular base for exploring the rugged area. Wildlife roam freely in the nearby landscape and there's a good chance of seeing antelope grazing or raptor birds stalking their prey overhead. The local Hamar and Daasanach people hold on to their customs tightly, and you may witness evidence of their traditional scarification practices. The Daasanach are cattle herders that practice flood retreat cultivation. The women beautify themselves with colorful bead necklaces and bracelets. There may be a chance to visit a local market, savouring the smells and tastes alongside the Karo, Hamer and Benna people while checking out plenty of interesting handicrafts on offer.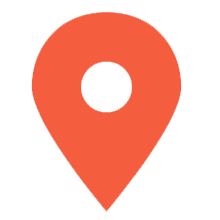 Day 6 : Arba Minch
Travel north to Arba Minch after breakfast. This is a region noted for its variety of peoples and cultures. Arba Minch is bordered by Nechisar National Park and lies between two of Ethiopia's largest lakes, Chamo Lake and Abaya Lake. Climb aboard a boat in the afternoon and travel across Chamo Lake on an excursion to hopefully see the resident hippos, Nile crocodiles, flourishing birdlife and the local fishermen working their trade on the water.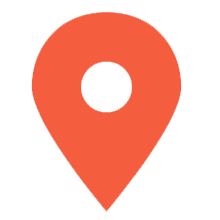 Day 7 : Addis Ababa
Drive back to Addis Ababa after breakfast. After a lengthy but scenic drive, you will arrive to your hotel in Addis Ababa. You'll have dinner at a local restaurant in the evening and, because this is a combination trip, you may have members of your group departing and new travellers arriving for the second leg of this journey.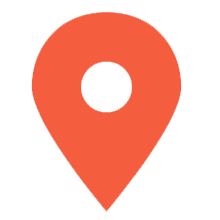 Day 8 : Bahir Dar
Today we will take a spectacular flight to Bahir Dar. From the air we can gaze across the extraordinary nature of the Ethiopian Plateau, repeatedly cut by immensely deep gorges. Bahir Dar is a small but fast growing town on the southern shore of Lake Tana, the source of the Blue Nile. It has long attracted religious men and the area contains numerous churches and monasteries, many of them on the thirty or so islands of Lake Tana. This afternoon, board a sightseeing boat for a cruise around the lake. Covering over 3,500 square kilometres, this is Ethiopia's largest lake and is home to 37 islands, 20 of which house some of Ethiopia's most venerated monasteries. Many of these monasteries are believed to date back to the 13th and 14th centuries, and feature superb ecclesiastical art. Legend has it that the Ark of Covenant was hidden here for protection during the times when Pagan forces invaded the ancient capital Axum. Your boat trip will take you to the monastery of Ura-Kidane Mehret, which dates from between the 16th and 18th centuries. It is renowned for its collection of crosses and crowns, and its incredible painted walls that offer up a virtual 'who's who' of Ethiopian saints. The boat returns to your hotel via the source of the 'Blue' section of the Nile.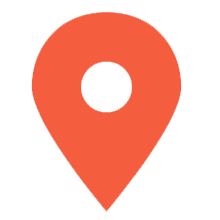 Day 9 : Bahir Dar
Head out to the Blue Nile Falls today. Located 32 kilometers south of Bahir Dar, the Blue Nile Falls measure over 400 metres wide and crash down 48 metres in full flood. These falls are known locally as Tis Isat (Smoking Water) and are a spectacular sight when the water's high. New hydro-electrical plants and dams have somewhat impacted on their magnificence, but the sight is still a memorable one. You can take a longer scenic walk past the main viewpoint (1.5 kilometers) or a shorter walk to reach the foot of the falls. You will then cross the Nile River by boat to reach your vehicle. After a leisurely lunch back in Bahir Dar, perhaps visit the open air market to take a tuk-tuk up to the town viewpoint.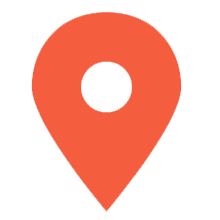 Day 10 : Gondar
Head for the regal city of Gondar by travelling north around the edge of Lake Tana this morning, a drive that'll take approximately 4.5 hours including photo stops. Gond was the capital of Ethiopia through the 17th and 18th centuries, and is famed for its medieval castles and churches. This afternoon or tomorrow, there's the option to visit the city's most significant churches and castles either as part of a tour or unaccompanied. The city's unique Royal Enclosure is a World Heritage site and home to dramatic, Emperor-built castles unlike any other in Africa. Spend the afternoon visiting these medieval castles and stop by the famous church of Debre Berhan Selassie, one of the finest in Ethiopia with walls and ceilings covered in stunning murals of angels.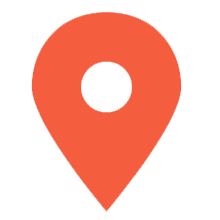 Day 11 : Gondar
Today you'll have free time to explore the quiet streets of Gondar for yourself. Take a stroll to the markets, or otherwise perch up at the hotel by the pool. You'll be heading into the mountains tomorrow so there's nothing wrong with enjoying a little bit of luxury while you have it.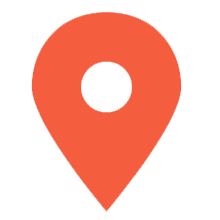 Day 12 : Simien Mountains National Park / Debark
Depart Gondar early in the morning and head towards Debark and the Simien Mountain National Park. The remainder of the day is free to explore the spectacular mountain scenery including Ethiopia's highest point – Ras Dejen (4550 metres). This area is home to much of Ethiopia's wildlife, including the Gelada baboon, which are only found in Ethiopia and have a shaggy coat with a red patch on their chest, hence being known as the 'bleeding heart baboon'. Once you pass the entrance to the park you'll hike and drive up to Sankaber Camp before heading back to Debark for the evening.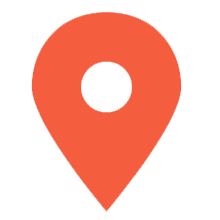 Day 13 : Aksum
Strap in for a long travel day up the winding road to Aksum. Though the journey will take approximately eight hours, you'll cross the lowlands of the Simien Mountains and the Tekeze River gorge and the views will be absolutely spectacular. Aksum was once the capital of the Kingdom of Aksum, Africa's oldest empire, which exsisted from around AD100 to AD900. It was at the centre of a trading route that stretched from Egypt all the way to India and grew to be one of the most powerful kingdoms in the ancient world.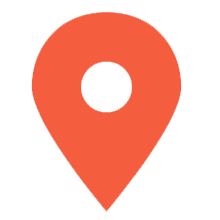 Day 14 : Aksum
Today is a free day with the option to tour the incredible historical sites of Aksum. Visit the stele fields, several tombs, the ruins of the Queen of Sheba's palace and an archaeological museum. The field is home to over 100 stele – the largest one measuring 33 metres and weighing an incredible 517 tones. Stele (or monoliths) are carved from a single piece of granite, and are often elaborately decorated to resemble a multi-story house complete with windows, doors, locks and structural beams. Their scale reflects how important Axum once was, and they were probably transported by elephants from a nearby quarry. The mausoleums in this area include the tomb of the false door and also the tombs of King Kaleb and Gebre Meskel, while the archaeological museum houses fascinating displays. An unimposing building with a green picket fence is the St Mary of Zion Church, the first built in sub-Saharan Africa. This holds the crowns of various former Ethiopian emperors and is even said to house the most fabled biblical relic in history – the Ark of the Covenant. The afternoon is free for you to keep exploring – you might like to see some of the handcraft shops or take a walk out of Aksum for an hour or so to see Gobodera, the quarry place for the stele and rock lioness relief.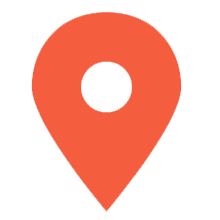 Day 15 : Mekele
Leave Axum for Mekele, looking across to see the spectacular Adwa Mountains and the battlefield of Adwa, where the Ethiopians defeated the Italians in 1896. Stop to visit the Pre-Christian Pagan Temple of Yeha before breaking for lunch at Adigrat. Yeha is though to have been Ethiopia's first capital and the temple has been dated to around the 6th century BC. After lunch, drive to Enda Teka Tesfay and walk to the rock church of Medhane Alem Adi Kesho, approximately 4 hours (and 8 hours in total for the day). There are numerous magnificent rock-hewn churches in the Tigray region, but Medhane Alem Adi Kesho is one of the best in terms of architectural quality. The outside is roughly carved, but the interior ceiling is elaborately sculpted. Spend the night in nearby Mekele.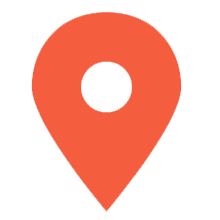 Day 16 : Lalibela
Start the long journey to Lalibela early in the morning on a smooth paved road and, after a couple of hours, reach the spectacular mountain range of Amba Alaje. Continue through green valleys and flat plains before turning west towards Lalibela at Woldia (approximately 5 hours). The road after Woldia offers one of the most scenic routes in the country. It involves climbing on winding roads along steep hills and evergreen lush valleys up to the Delanta Plateau (3,500 metres), then contouring around the valley for a couple of hours, before arriving at Lalibela in the late afternoon (approximately 6 hours). Despite the town of Lalibela being isolated in the Lasta Mountains at 2,630 metres above sea level, it is still the home of Ethiopia's top sight, and one of the world's greatest historical and religious sites.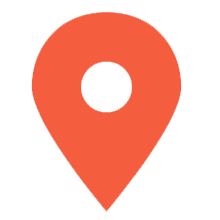 Day 17 : Lalibela
Today you'll use the morning and afternoon to visit Lalibela's amazing churches, which look like they've been dropped down from the sky. Between 1137 and 1270, several astounding rock-hewn churches were constructed in Lalibela; astonishing because most are not built from carved freestanding rocks, but instead created from huge single blocks of stone unearthed by the digging of enormous pits. The Northern Group contains seven churches, a tomb, a chapel and a sunken chapel. At the centre of the group is Bet Medhane Alem, measuring 33.5 metres by 23.5 metres and said to be the largest rock-hewn church in the world. A tunnel connects three of the churches in a courtyard to the east, whilst another tunnel connects two other churches to the west of Bet Medhane Alem. However it is Bet Giyorgis (St George's), carved in the form of a Greek cross and lying slightly apart from the main northern cluster, which is the most famous and frequently photographed. This church is exceptionally well-preserved and is probably the most visually perfect. The Eastern group of five churches includes the only hypogeous church, where only the roof remains attached to the overhead rock.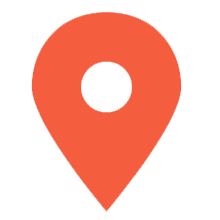 Day 18 : Lalibela
This morning we trek to the rock church of Asheten Mariam, which sits on the 3,150-metre-high Abune Josef mountain that overlooks Lalibela. You will climb for 2.5 hours to the summit, where the church is carved out of a cleft into the cliff face. The monastery houses ancient parchments and crosses, but the real treasure is the setting and the view. Descend the mountain and return to the hotel for lunch. This afternoon is free to relax or continue exporing this fascinating town. This evening you will enjoy a special dinner at Ben Ababa open air restaurant.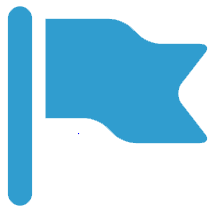 Day 19 : Lalibela
This trip comes to an end today after breakfast. There are no activities planned and you are free to leave at any time.
What's Included?
Meals
18 Breakfasts, 4 Dinners
Transport
Private vehicle, Boat, Plane
Accommodation
Hotel (14 nights), Basic Hotel (1 night), Lodge (3 nights)
Included Activities
Lalibela - Asheten Mariam Hike
Important Details
Joining Point
Sheger Royal Hotel
Woreda 03, House number 2043 100m in front of Tele Medhane Alem towards UNHCR office
Bole
Addis Ababa
ETHIOPIA
Phone: +251 903182555
Finishing Point
Roha Hotel
.
Lalibela
ETHIOPIA
Physical preparation
A intermediate level of fitness is required to be able to enjoy this trip to the fullest. There are included hikes at Simien Mountains National Park and Lalibela that go above 2800m/9000ft.
Important information
1. Parts of your trip go above 2800 metres / 9200 feet where it is common for travellers to experience some adverse health effects due to the altitude.
2. A single supplement is available on all nights of this trip, subject to availability.
3. Days 3-6 of the itinerary are sometimes amended depending on the ceremonies and markets in the area. If this is the case all inclusions and nights at each location will not change.
4. We recommend that you check your government's advice for their latest information on travelling in Ethiopia before your departure and ensure that your travel insurance covers you for all areas of your itinerary. We have links to prominent government travel advisories and regular updates on issues affecting this trip on our Travel Alerts page - https://www.intrepidtravel.com/travel-alerts
Safety
Many national governments provide a regularly updated advice service on safety issues involved with international travel. We recommend that you check your government's advice for their latest travel information before departure and ensure that your travel insurance covers you for all areas your itinerary covers. Please refer to our website's safety page for links to major travel advisories and updates on safety issues affecting our trip. We strongly recommend the use of a neck wallet or money belt while travelling, for the safe-keeping of your passport, air tickets, cash and other valuable items. Leave your valuable jewellery at home - you won't need it while travelling. Many of our hotels have safety deposit boxes, which is the most secure way of storing your valuables. A lock is recommended for securing your luggage. Your leader will accompany you on all included activities, however during your trip you'll have some free time to pursue your own interests, relax and take it easy or explore at your leisure. While your leader will assist you with the available options in a given location, please note that any optional activities you undertake are not part of your Intrepid itinerary, and Intrepid makes no representations about the safety of the activity or the standard of the operators running them. Please use your own good judgement when selecting an activity in your free time. Please also note that your Leader has the authority to amend or cancel any part of the trip itinerary if it's deemed necessary due to safety concerns. For more details on the type of conditions and safety standards you can expect on your trip, please refer to Intrepid's operational safety policy on our website. We recommend that you take a moment to read through this information before travelling, and would appreciate any feedback on how well it's being implemented in the field: www.intrepidtravel.com/safety
FIRE PRECAUTIONS: Please be aware that local laws governing tourism facilities in this region differ from those in your home country and not all the accommodation which we use has a fire exit, fire extinguishers or smoke alarms. BALCONIES: Some hotel balconies don't meet western standards in terms of the width of the balcony fence being narrower than 10cm. TRAFFIC AND DRIVING ON THE OTHER SIDE OF THE ROAD: Depending on where you come from please note that drivers in this part of the world may drive on the opposite side of the road from what you are used to. Look both ways before crossing any road. Traffic can be a little more chaotic than you might be used to at home. Be aware! SEAT BELTS: Please be aware that local laws governing transportation safety may differ from those in your home country and not all the transport which we use is able to provide seat belts. PICK POCKETING & PERSONAL SAFETY: While travelling there is always the risk of pick-pocketing and petty theft, particularly in the more touristy cities. We recommend that you exercise caution when walking at night and encourage you to walk in groups and only on main, well-lit thoroughfares. Be particularly vigilant on public transport. Simple measures like carrying your day pack on your front, not hanging your bag over the back of your chair or on the floor and wearing a money belt will reduce any chance that your valuables should go missing. WATER SAFETY: Please take care when taking part in any activities in the ocean, river or open water, where waves and currents can be unpredictable. It's expected that anyone taking part in water activities is able to swim and have experience in open water. All swimmers should seek local advice before entering the water. TRAVEL ADVICE & TRAVEL INSURANCE We recommend that you check your government's advice in relation to the areas you will be visiting for their latest travel information before departure and ensure that your travel insurance covers you for all areas your itinerary covers.
Visas
PASSPORT
As a general rule most countries expect that your passport has a minimum of 6 months validity remaining. Please ensure the name on your passport matches the name on your booking and airline tickets. Your passport details are required to complete your booking. Your consultant will contact you when this is required. Take a copy of the main passport pages and other important documents with you, and leave another copy at home with family or friends.
VISAS
Visas are the responsibility of the individual traveller. Entry requirements can change at any time, so it's important that you check for the latest information. Please visit the relevant consular website of the country or countries you're visiting for detailed and up-to-date visa information specific to your nationality. Your consultant will also be happy to point you in the right direction with acquiring visas. Visas can take several weeks to process, so familiarise yourself with any requirements as soon as you have booked your trip to allow for processing time.
ETHIOPIA:
All nationalities require a visa for entry to Ethiopia. If you are flying into Addis Ababa you can obtain a 90-day visa can be purchased on arrival. You will need two passport photos and approximately USD50 in cash. You may be asked for proof of a return ticket - please carry your Essential Trip Information if you are leaving overland. If you are entering at any border other than Addis Ababa airport you MUST obtain your visa in advance.
For more information, please contact your closest Ethiopian embassy or consulate as this information may change.
Why we love it
Visit Hamer & Konso villages where local life remains insular
Search for the source of the Blue Nile on a boat cruise at Lake Tana, then discover the churches and unique castles of the regal city of Gondar.
Trek the majestic series of undulating amethyst peaks that make up the Simien Mountains, looking out for the distinctive red-hearted Gelada.
Explore Lalibela's unique churches - astonishing constructions sculpted from huge slabs of stone - that make up one of the world's greatest historical and religious sites.
Is this trip right for you
We are welcomed into different villages, tribes and ways of life on this itinerary. While very fascinating it is important to show our respects and only take photos once a bond has been created and approval given.
In Lalibela and Simien Mountains National Park we include day hikes to experience the beauty of the regions on foot.
Parts of your trip go above 2800 metres / 9200 feet where it is common for travellers to experience some adverse health effects due to the altitude.
On this itinerary there will be some long drives on days 7, 13 & 16.
Health
All travellers need to be in good physical health in order to participate fully on this trip. When selecting your trip please make sure you have read through the itinerary carefully and assess your ability to cope with our style of travel. Please note that if, in the opinion of our group leader or local guide, any traveller is unable to complete the itinerary without undue risk to themselves and/or the rest of the group, we reserve the right to exclude them from all or part of a trip without refund.
You should consult your doctor for up-to-date medical travel information or for any necessary vaccinations and anti-malarial requirements before departure. We recommend that you carry a first aid kit as well as any personal medical requirements (including a spare pair of glasses) as they may not easily be obtained at the locations on this trip.
YELLOW FEVER:
A valid international certificate of vaccination against Yellow Fever is required in many countries if you are arriving from a country with risk of yellow fever. You may need to present this on arrival at the airport or border crossing. Some countries will refuse entry if you are unable to present your certificate. It's also quite common for your home country to request a Yellow Fever certificate on your arrival back home.
It is your responsibility to check with your doctor well in advance of leaving home about the Yellow Fever requirements for the countries you'll be visiting.
DRINKING WATER:
As a rule we recommend you don't drink tap water, even in hotels, as it may contain much higher levels of different minerals than the water you are used to at home. For local people this is not a problem as their bodies are used to this and can cope, but for visitors drinking the tap water can result in illness. Generally this isn't serious, an upset stomach being the only symptom, but it's enough to spoil a day or two of your holiday. Many hotels and lodges provide safe drinking water, while bottled water is another alternative. Water consumption should be about two litres a day. Rehydration salts, motion sickness tablets, and diarrhoea blockers are available from many pharmacies.
ALTITUDE SICKNESS:
Parts of your trip go above 2800 metres / 9200 feet where it is common for travellers to experience some adverse health effects due to the altitude - regardless of your age, gender and fitness. It even happened to Sir Edmund Hillary!
Before your trip:
Some pre-existing medical conditions are known to severely worsen at high altitude and be difficult to adequately treat on the ground, leading to more serious consequences. It is imperative that you discuss your pre-existing medical condition/s with your doctor. We understand certain medications are reported to aid acclimatizing to high altitude. Please discuss these options with your doctor.
During your trip.
While our leaders have basic first aid training and are aware of the closest medical facilities, it is very important that you are aware of the cause and effects of travelling at altitude, monitor your health and seek assistance accordingly.
Please read the following document carefully and, during your trip, utilise the table on the back daily to record your own perspective of your general health and any symptoms you may experience:
https://www.intrepidtravel.com/altitude-sickness
Food and dietary requirements
Local dishes tend to be very good if you like hot, spicy food although milder versions can be requested. Local food is traditionally eaten with the hands. The sour bread known as injera is used as a scoop for the casserole dishes known as wat. Vegetarians can be catered for, though you may find the diet somewhat limited. Please notify of us of any dietary requirements prior to the start of your trip.
Money matters
When it comes to money matters on the trip, every traveller is a little different. You know your spending habits better than we do, so please budget a sensible amount for things like meals not included, drinks, shopping, optional activities, tipping and laundry. It's always better to bring a little more than you think you'll need.
Also make sure you've read your trip details thoroughly so you know what's included in the trip price and what isn't. This should make budgeting a little easier. You'll find this info in the Inclusions section of your Essential Trip Information (that's this document).
Please note: all recommendations for additional costs, tipping etc. are in USD. You will need to convert these into the relevant local currency.
MEALS NOT INCLUDED
For lunches not included, a budget of USD10 to USD15 per meal will be more than sufficient.
For dinners not included, your leader will normally recommend options and restaurants where you can safely try the local specialties of the region. Expect meals to cost between USD12 to USD25 for a main.
These are indicative prices only. If you are in a tight budget or are happy to try local food, you can eat cheaper than this.
If you want to try just the finest food at the finest restaurants, then you can expect meals to cost as much as in western countries.
TIPPING
Gratuities aren't compulsory on your trip, but they can make a big difference to locals employed in the tourism industry. If you are happy with the services provided, a tip is an appropriate way to thank them. While it may not be customary to you, it is of great significance to the people who will take care of you during your travels, inspires excellent service, and is an entrenched feature of the tourism industry across many Intrepid destinations.
Usually the equivalent of around USD7 to USD14 per person, per day to cover tips is fine.
TIPPING GUIDE
To give you a bit of guidance, we've put together the following tipping notes. These are just suggestions, based on feedback from past travellers and our staff on the ground.
- Your crew (including leaders, drivers and cooks where applicable) – The amount is entirely a personal preference; however as a guideline USD2 to USD4 per staff member, per day can be used. Of course you are free to tip more or less as you see fit, depending on your perception of service quality and the length of your trip. Remember, a tip is not compulsory and should only be given when you receive excellent service.
- Local guides – Throughout your trip you may at times have a local guide in addition to your leader. We suggest around USD2 per person, per day for local guides.
- Basic restaurants – When checking the bill, if there's an addition of 10% service charge, there's no requirement for tipping. Otherwise, 10% of the total bill amount is appropriate.
TIPPING KITTY
Over the years we have found that many of our travellers find the need for tipping to be both tiresome and embarrassing, especially if they don't have the correct small change. To overcome this, your leader might raise the idea of a group tipping kitty. At your group meeting, your tour leader may discuss the idea of running this kitty, whereby everybody contributes an equal amount and then your tour leader pays the tips as you go. The leader will keep a running record of all monies spent (except restaurant tips). The record can be checked at any time and any money remaining at the end of the tour returned to group members. This kitty does not include tips for your leader and crew.
EMERGENCY FUNDS
We try to plan for every eventuality, but there are still some things beyond our control. Please make sure you bring an extra USD500 for emergencies (e.g. natural disasters or civil unrest). Sometimes these things necessitate last minute changes to our itineraries, and we can't guarantee there won't be some extra costs involved.
CREDIT CARDS, ATMS AND MONEY EXCHANGE:
Credit cards are generally accepted in tourist shops and some restaurants across Africa. Visa and Mastercard are generally preferred over American Express, Diners, etc. Smaller venues take cash only. Foreign currency is easily changed at exchange bureaus and they generally offer the best rates.
With ATMs being increasingly available in the many major towns and cities and even some campsites, credit or debit cards are a convenient way to access money. Be aware that your withdrawing limit may vary from country to country (regardless of your withdrawing limit in your home country) and it can be as low as the equivalent to USD100 per day. Throughout Africa, cards with the Visa logo are most readily recognised, although MasterCard is also accepted in most places. A charge is made for each international transaction - please check with your bank how much this fee will be. Check with your bank before leaving home that your card can be used as a debit card in Africa. You may also want to notify your bank that you are visiting Africa as it's not unknown for banks to freeze cards which show sudden transactions in other countries. If you're on a multi-country tour, your tour leader will be able to give you an approximate idea of how much money you may need for your stay in each country.
PLEASE NOTE: Many businesses and banks in Africa, especially East Africa, do not accept US dollar notes older than 2006. If you are bringing USD, we strongly recommend large bills in good condition, 2006 series onwards only. Any old or damaged notes may not be accepted.
OPTIONAL ACTIVITIES
US Dollars are required for optional activities listed in this currency.
PHOTOS IN VILLAGES
Villages in the south of Ethiopia usually charge for photos. They can do this by either asking for a per person amount fee to take as many photos as you like or they will charge per photo. We do ask that travellers leave their cameras in the vehicle upon arrival at the villages to create a bond before taking photos at a later stage.
What to take
We recommend you pack as lightly as possible and make sure that you are able to carry and lift your own luggage, and walk with it for short distances. Most travellers carry their luggage in a backpack, although a light weight cargo is also a good option. Smaller bags or backpacks with wheels are convenient although we recommend your bag has carry straps. You'll also need a day pack/bag to carry water and a camera etc for day trips. Below are some ideas and helpful tips on what you specifically need for this trip. ESSENTIALS: - Walking shoes or boots. This trip includes some hiking so we highly recommend that you take a pair of comfortable, closed-in walking shoes. In the wetter months on Sep, Oct, Mar & Apr these shoes are likely to get quite muddy. - Sun protection - hat, sunscreen, sunglasses - A light head scarf (white if attending Timket) for women to wear at churches and during festivals - A mixture of lightweight clothing, some warm items for the evenings, and long shirts and pants for protection against mosquitoes in the malaria areas. Clothes should be easy to wash and dry. Shorts down to the knees are ideal for warmer weather. Some people like to take jeans for evenings out but they can be tough to dry and should not be used for trekking. Avoid nylon and other synthetics, which can be very uncomfortable in hot weather. Ex-military or military style clothing and equipment is NOT recommended. RECOMMENDED: - Waterproof/windproof jacket is a good idea for wet days, and early morning or evening activities when it can be cool. - Personal medical kit. Large kits will be on hand at the lodges and from your leader but we recommend you carry items such as mild pain killers, electrolytes, anti-diarrhoeal, probiotics, antibacterial gel, wet wipes, bandaids/plasters etc. - Insect repellent. - Water bottle. We recommend at least a 1.5litre capacity. The sale of bottled water contributes to an enormous environmental problem around the world. In addition to the water in bottles, the production of a 1 litre plastic bottle takes 2 litres of water and 200ml of oil. A large proportion end up in limited landfill or discarded in waterways and natural environments. - Camera with spare batteries. OPTIONAL: - Ear plugs to guard against a snoring room-mate - A good book, a journal and/or headphones for the long drives. - Power bank with USB charger - A good quality, high-beam headlamp or torch for around the lodges and hotels at night. LUGGAGE LIMIT: Please keep your luggage to a minimum. One small soft-sided bag plus a day pack (no more than 15-20kgs in total per person) is essential.We recommend against bringing hard/externally framed suitcases as they are difficult to store and can damage equipment and other travellers' belongings. If your trip is beginning and ending at the same location, excess luggage can usually be stored at your arrival/departure hotel and can be collected after your trip. VALUABLES: Please try to avoid bringing unnecessary valuables, and use your hotel safe. It's also a good idea to purchase a money belt or pouch that is easily hidden. We strongly recommend that you photocopy all important documents e.g. air tickets, passport, vaccination certificate, etc. and keep the copies separate from the originals. While not valid, a photocopy makes it very much easier to obtain replacements if necessary. CONSERVATIVE DRESS FOR WOMEN: In many parts of Africa women travelers should dress modestly as there is a wide range of cultural differences. Please bring skirts or shorts that reach just above the knee and tops that cover shoulders at a minimum.
PLASTIC BAG BANS ACROSS AFRICA While Namibia holds people liable to a fine of N$500 or imprisonment for entering Game Parks with a plastic bag, Botswana has announced a countrywide ban on plastic bags to come into effect on 1 November 2018. The ban will make the importing, trading and commercial use of plastic bags a criminal offence. Exceptions will be made for plastics that are essential for health and hygiene. With these announcements, Botswana and Namibia join other African countries such as Tanzania, Kenya, Ethiopia, Uganda, Tunisia, Morocco, Rwanda, Uganda, Somalia and Eritrea that have banned plastic bags. South Africa imposed a levy on plastic bags in 2004 but they have not yet been banned. Many countries are strictly enforcing this and have been searching luggage at border points. Camping stores are good for obtaining waterproof reusable bags, for dirty laundry etc, prior to departure.
Climate and seasonal
OMO VALLEY
The order of the Omo Valley section of the itinerary may change due to ceremonies, markets or wet weather.
FESTIVAL DEPARTURES
Religious Festivals are a big part of the Ethiopian calendar and provide a great insight into the local culture as well as often being a time for celebration. The below departure dates are in line with special religious dates.
The 07 April 2019 departure aligns with the festivities before Palm Sunday. The day after arriving in Axum the group will witness a demonstration of the triumphal entry of Jesus Christ into Jerusalem.
The 22 December 2019 departure will arrive into Axum for Christmas. Ethiopia (and especially the Ethiopian Orthodox Church) still use the old Julian calendar, so they celebrate Christmas on January 7th, not December 25th. The Christmas celebration in the Ethiopian Orthodox Church is called Ganna. Most Ethiopians go to Church on Christmas day.
A couple of rules
Illegal drugs will not be tolerated on our trips. Possessing or using drugs not only contravenes the laws of the land, but also puts the rest of the group at risk. Smoking marijuana and opium is a part of local culture in some parts of the world but is not acceptable for our travellers. Our philosophy of travel is one of respect towards everyone we encounter and in particular, the local people who make our destinations such special places. The exploitation of prostitutes is completely contrary to this philosophy. Our group leader or local representative has the right to expel any member of the group if drugs are found in their possession or if they use prostitutes.
Everyone has the right to feel safe and secure on their trip. We don't tolerate any form of sexual harassment, either between passengers or involving our leaders or local operators. Sexual relationships (consensual or otherwise) between a leader and a passenger are unacceptable. If you ever feel another person is behaving inappropriately please inform us immediately by contacting the emergency contact number detailed in these trip notes.
Feedback
After your travels, we want to hear from you! We rely on your feedback. We read it carefully. Feedback helps us understand what we are doing well and what we could be doing better. It allows us to make improvements for future travellers.
http://www.intrepidtravel.com/feedback/
Emergency contact
GENERAL ISSUES ON YOUR TRIP
While we always endeavour to provide the best possible holiday experience, due to the nature of travel and the areas we visit sometimes things can and do go wrong. Should any issue occur while you are on your trip, it is imperative that you discuss this with your group leader or our local representative straight away so that they can do their best to rectify the problem and save any potential negative impact on the rest of your trip.
We recognise that there may be times when your group leader/local partner may not be able to resolve a situation to your satisfaction - if this is the case, please ask the leader to speak to their direct manager.
You may also choose to provide details in your online feedback, which we ask you to complete within 30 days of the end of your trip. But we do ask you to be aware that it is very difficult for us to provide any practical help after the trip is complete.
In case of a genuine crisis or emergency, you can reach our local operator on the number below:
Gebre Selassie: +251 ( 911) 457 196
Responsible travel
http://www.intrepidtravel.com/ourtrips/rt/responsibletraveller
Our Responsible Travel Policy outlines our commitment to preserving the environment, supporting local communities, protecting the vulnerable and giving back to the places we travel. All our trip leaders, suppliers and staff are trained on these principles, and are core to us delivering sustainable, experience-rich travel.
Explore the different parts of our Responsible Travel Policy by visiting:
https://www.intrepidtravel.com/responsible-travel
Accommodation notes
As a developing nation hot water is not always available at the accommodations.
Travel insurance
Travel insurance is compulsory for all our trips. We require that, at a minimum, you are covered for medical expenses including emergency repatriation. We strongly recommend that the policy also covers personal liability, cancellation, curtailment and loss of luggage and personal effects.
When travelling on a trip, you won't be permitted to join the group until evidence of travel insurance and the insurance company's 24 hour emergency contact number has been seen by your leader.
If you have credit card insurance your group leader will require details of the participating insurer/underwriter, the level of coverage, policy number and emergency contact number rather than the bank's name and credit card details. Please contact your bank for these details prior to arriving in-country.
http://www.intrepidtravel.com/insurance.php
Your fellow travellers
SINGLE TRAVELLERS:
Our group trips are designed for shared accommodation and don't involve a compulsory single supplement. Single travellers share with people of the same gender in accommodation ranging from twin to multishare. Some of our itineraries have accommodation booked on a mixed gender share basis and where applicable this will be specified in our Essential Trip Information. On a selection of our trips, you have the option to pay a single supplement to ensure that you have your own accommodation (where available). Please note that this only applies to accommodation during the tour - pre-trip and post-trip accommodation will be booked on a single room basis.
As you travel on a group trip you will be exposed to all the pleasures and maybe some of the frustrations of travelling in a group. Your fellow travellers will probably come from all corners of the world and likely a range of age groups too. We ask you to be understanding of the various needs and preferences of your group - patience with your fellow travellers is sometimes required for the benefit of everyone's travel experience. Remember too that you have responsibilities to the group. If you are requested to be at a place at a certain time, ensure that you don't keep the rest of the group waiting. We have found time and time again that the very best trips we operate are those where the dynamics within the group work well - this takes just a little effort on your part. Due to privacy reasons we are unable to provide you with contact details and any personal information about your fellow travellers booked on your trip prior to departure.
Itinerary disclaimer
ITINERARY CHANGES:
Our itineraries are updated regularly throughout the year based on customer feedback and to reflect the current situation in each destination. The information included in this Essential Trip Information may therefore differ from when you first booked your trip. It is important that you print and review a final copy prior to travel so that you have the latest updates. Due to weather, local conditions, transport schedules, public holidays or other factors, further changes may be necessary to your itinerary once in country. The order and timing of included activities in each location may also vary seasonally to ensure our travellers have the best experience. Your tour leader will keep you up to date with any changes once on tour.
Accommodation
Hotel (14 nights),Basic Hotel (1 night),Lodge (3 nights)
More from Ethiopia
19 Days from$4,680
START: Addis Ababa
FINISH: Lalibela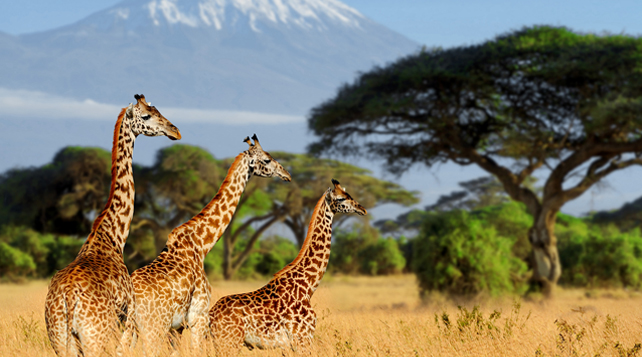 Kenya Safari!
Win a Classic African Adventure Tour to Kenya Overland Safari. Every NOVICA product purchased through the end of the year qualifies as an entry. Let the journey begin!