Borneo Coastal Cruising: Kota Kinabalu to Kuching
9 Days from $3,625
START: Kota Kinabalu
FINISH: Kuching
AGES: 15 - 99
THEME: Adventure Cruising
Overview
Description
One of the last truly wild places on earth, Borneo offers travellers lush forests filled with endemic flora and fauna, untouched coastlines and labyrinthian caves. This 10-day cruise will reveal the cultural and natural treasures of rugged Borneo, skipping between the Malaysian and Bruneian sections of the island on the comfort of the M/S Panaroma II. Spot birds, butterflies and beasts in four different national parks, discover human history in the Niah Caves and taste local delicacies prepared with fresh seafood and produce along the way.
Start: Kota Kinabalu
Finish: Kuching
Ages: 15 - 99
Theme: Adventure Cruising
Accommodation: Small Cruise Ship 8 nights
Destination: Kuching
Highlights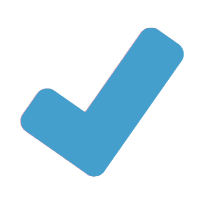 Look for strange and vulnerable wildlife in the thickets of evergreen forests, from swollen-nosed proboscis monkeys to exploding ants and wild boar.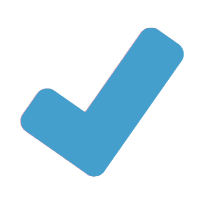 See two different sides of Bandar Sei Begawan in Brunei with a visit to the opulent Omar Ali Saifuddien Mosque followed by tea with a local in a sleepy water village.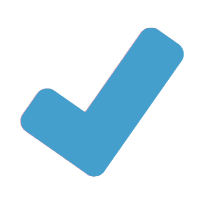 Learn how to craft Sarawak classic umai (marinated raw fish and shallots) and the best way to cook sago worms during a demonstration from a local cook.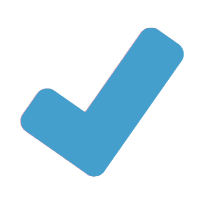 Choose to see the virgin rainforest of Ulu Tempurung National Park from the perspective of the birds during a canopy walk.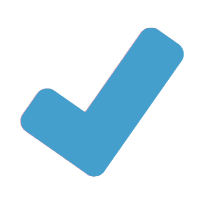 Wash off the humidity by soaking in both the crystal-clear waters of the ocean and the mineral-rich volcanic mud pools of Pulau Tiga.
Itinerary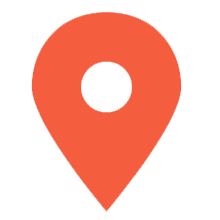 Day 1 : Kota Kinabalu
Selamat datang! Welcome to Malaysia. This modern metropolis of Kota Kinbalu has rebounded from multiple bombings during WWII and boasts several interesting museums to explore, markets to browse and beaches to relax on. Meet your fellow travellers and leaders at a central hotel at 2.30 pm and transfer to the port where you will board your vessel, settle in and attend a welcome meeting and safety briefing. With the formalities out of the way, sit down to dinner with your fellow travellers on board and get to know each other. This evening is spent at port.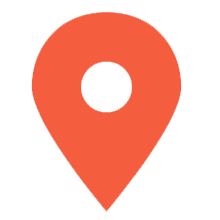 Day 2 : Pulau Tiga
Cruise into Pulau Tiga National Park this morning and start your day with swimming and snorkelling in clear waters. You're sure to spot different varieties of tropical fish darting among colourful coral. Next, rejuvenate with a wallow in a volcanic mud pool which is said to help skin conditions. Enjoy a barbecue lunch on the deck of the Panorama II, soaking up views of the incredible coast. Spend the afternoon and evening at your leisure. You can either continue to explore, relax on the beach or enjoy a drink on the deck with unrivalled views of paradise. Set sail for Bendar Seri Begawan late in the evening spending overnight at sea.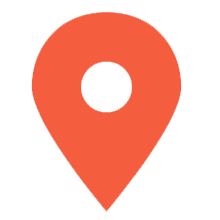 Day 3 : Brunei
Travel to Bandar Seri Begawan in Brunei and enjoy a half-day city tour. Visit the Royal Regalia Museum, which is dedicated to the current Sultan of Brunei Hassanal Bolkiah. You'll also visit the opulent Omar Ali Saifuddien Mosque. With its gold domes and palatial feel, it is widely considered one of the most arresting mosques in Asia. After sightseeing among the splendour of the city, cruise to a more low-key destination – a water village where you will enjoy tea in a local home. Return to the Panorama II for lunch and enjoy an afternoon at your leisure on board or in the city. In the late afternoon, venture on an optional excursion to the Gadong Night Market to try some local dishes. Alternatively, seek out your own foody delights.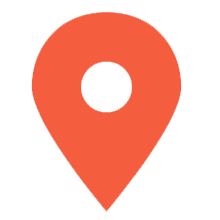 Day 4 : Brunei
Spend the day in the lush environs of Ulu Tempurung National Park, a virgin rainforest of the most spectacular order. Take a boat trip through the tributaries that snake through the forest, keeping an eye out for colourful butterflies, gibbons and more. You can choose how to spend the rest of your time in the park. Active types may want to try a canopy walk. Just keep in mind that in order to access the bridges in the canopy you will need to climb up more than 700 steps. Those who brave the heights will be granted views of untouched rainforest as far as the eye can see. Vertigo sufferers (or those who prefer to relax) may wish to unwind at the Ulu Ulu Resort or take a short hike to a mini waterfall. We sail overnight to Miri.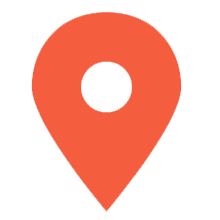 Day 5 : Miri
This morning we take a drive of about an hour to Lambir Hills National Park. The forest ecosystem in this park is home to the greatest plant biodiversity on the planet as well as 237 different species of bird, flying squirrels, wild pigs, gibbons and other monkeys. We'll explore one of the trails taking a short hike to a waterfall where there is the opportunity for a refreshing swim. Lunch will be at a local restaurant and we will stop at Canada Hill for panoramic views of the coastline. Return to Miri and enjoy a free evening to explore the city or relax on board. The city offers a diverse range of food options for dinner, from chicken and rice to local variations of laksa.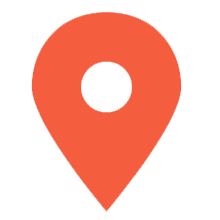 Day 6 : Mukah
Waking up in Mukah, we will disembark to take a tour of a local village and learn how to make Umai, a local delicacy made from marinated raw fish, shallots, lime juice and chilies. We will have lunch at a local guesthouse before returning to the Panorama II for our overnight sailing to Kuching.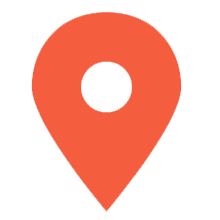 Day 7 : Lakei Island
Before arriving at Kuching, we will make a stop at Pulau Lakei, one of the few swimming beaches in the state of Sarawak. Long popular with deep sea anglers, the island is synonymous with Haji Ibrahim, a hermit who lived here 3 centuries ago. We will have time to swim, and perhaps hike to one of the island's viewpoints for a spectacular view of the South China Sea. We return to the Panorama II for lunch and a leisurely afternoon of sailing before the final stop in Kuching.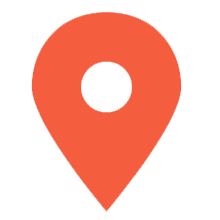 Day 8 : Kuching
Drive to the Sarawak Cultural Village this morning for a performance featuring music and dance. Lunch will be served at a local restaurant. Return to Kuching for some free time and the chance for you to explore Kuching. The city is a food capital overflowing withoptions. Perhaps seek out a plate of uwai, a regional dish made up ofraw fish marinated in lime juice and served with shallots. There will be the option to take a sunset cruise along the Sarawak river to enjoy the city skyline.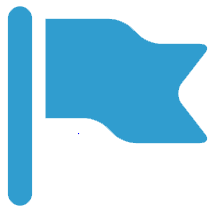 Day 9 : Kuching
Enjoy a final breakfast on board, then bid farewell to your crew before being transferred to a central hotel in Kuching where your tour will end on arrival. Kuching means 'cat' in Malay and the city lives up to its animal namesake – dreamy, sophisticated and just a little bit wild.If you plan to spend more time in Kota Kinabalu, you can speak to your Intrepid representative about booking further accommodation.
What's Included?
Meals
8 Breakfasts, 5 Dinners
Transport
Small Cruise ship, bus, local boat
Accommodation
Small Cruise Ship 8 nights
Included Activities
Kuching - Semenggoh Orangutan Sanctuary
Important Details
Joining Point
Horizon Hotel
Jalan Pantai Pusat Bandar
Kota Kinabalu
Kota Kinabalu
Sabah
88999
MALAYSIA
Phone: +60 88518000
Finishing Point
Grand Margherita Hotel
Jalan Tunku Abdul Rahman
Kuching
Sarawak
93100
MALAYSIA
Phone: +60 82532111
Important information
BOOKING CONDITIONS
Adventure Cruising trips have a deposit of A$600 per person (different amounts apply in other currencies) and the balance is due 90 days before departure.
If a booking is cancelled 90 days or more before departure - the cancellation fee is the full loss of the deposit paid.
If a booking is cancelled between 89 and 31 days before departure - the cancellation fee is 50% of the total booking cost, or the deposit, whichever is greater.
if a booking is cancelled 30 days or less prior to departure - the cancellation fee is 100% of the total price of the voyage.
Other fees may apply for air tickets and other arrangements booked in conjunction with a voyage.
SINGLE TRAVELLERS
Rooming on this trip is twin-share. Single travellers will share a Twin room with another traveller of the same gender. If you'd prefer not to share, a single cabin supplement is available at an additional charge.
Please note, it is not possible to share with a stranger in any double cabin category (as bedding in these cabins is one double bed).
PORT FEES AND GRATUITIES
All Port and National Park fees are included in the cost of your voyage. Gratuities for the ships' crew and any local guides or drivers are also included. A tip for your tour leaders is not included and is at your discretion.
FELLOW TRAVELLERS
This trip is run by our sister company, Peregrine Adventures. Your group will be a mixture of Intrepid booked passengers and other international like-minded travellers from Peregrine.
Group leader
On your voyage, as well as the ship and hospitality crew, there will be between 1 and 3 local tour leaders (depending on the total number of passengers). These leaders will be with you on board the ship, and on all included shore activities. They will have good general knowledge of the areas you are passing through including historical, cultural, religious and social aspects, as well as being able to recommend great local eating venues for your on shore meals and what you might like to do with your free time (when you're not relaxing and enjoying the ship's facilities).
Safety
Government Travel warnings for Eastern Sabah; Please note for various nationalities in particular Australian, UK, Irish, New Zealand and United States, different increased Government travel warnings are currently in place for Eastern Sabah. We ask all of our travellers to familiarise themselves with their own Government Travel Advisories and to check that these Government warnings do not affect the level of coverage that is offered to them by their Travel Insurance provider. Travel insurance is compulsory on all of our tours and your insurance must cover you for all activities and areas visited as part of this tour. Please contact your Travel Insurance provider to ensure you have adequate cover for travel to Eastern Sabah. We ask all of our travellers to monitor their own Government travel advisories, some of these are listed below, Australian Department of Foreign Affairs & Trade http://www.smartraveller.gov.au/zw-cgi/view/Advice/ UK Foreign & Commonwealth Office https://www.gov.uk/browse/abroad Canadian Department of Foreign Affairs and International Trade http://travel.gc.ca/travelling/advisories US Department of State http://travel.state.gov/content/passports/english/country.html New Zealand Ministry of Foreign Affairs & Trade https://www.safetravel.govt.nz/ Ireland Department of Foreign Affairs & Trade https://www.dfa.ie/travel/travel-advice/ The safety of our passengers, leaders and operators is a major priority of Peregrine. With this in mind we monitor world events very closely. Peregrine makes operational decisions based on informed advice from a number of sources including the level of the Australian Government Department of Foreign Affairs & Trade (DFAT) travel advisory. For any Peregrine operated trip if this advisory is at Level 4 'Do Not Travel' then Peregrine will either cancel a trip or reroute the itinerary to avoid the areas concerned. We however also acknowledge that many of our travellers come from many different countries whose own Government travel warnings may differ to the Australian Government. We ask you to familiarise yourself with your relevant Government travel advisories at time of booking and continue to monitor these advisories prior to your trip.
Many national governments provide a regularly updated advice service on safety issues involved with international travel. We recommend that you check your government's advice for their latest travel information before departure and ensure that your travel insurance covers you for all areas your itinerary covers. Please refer to our website's safety page for links to major travel advisories and updates on safety issues affecting our trip. We strongly recommend the use of a neck wallet or money belt while travelling, for the safe-keeping of your passport, air tickets, cash and other valuable items. Leave your valuable jewellery at home - you won't need it while travelling. Your cabin has a safety deposit boxes, which is the most secure way of storing your valuables whilst on board. A lock is recommended for securing your luggage.
As of 3rd April 2019 the full sharia penal code takes effect in Brunei and this applies to Muslims, non-Muslims and foreigners. Under this code some offences can attract physical punishment. If you require any further information, please visit Smartraveller at https://smartraveller.gov.au/Countries/asia/south-east/Pages/brunei_darussalam.aspx
Visas
As a general rule most countries expect that your passport has a minimum of 6 months validity remaining. Please ensure the name on your passport matches the name on your booking and airline tickets. Your passport details are required to complete your booking. Your consultant will contact you when this is required.
Take a copy of the main passport pages and other important documents with you, and leave another copy at home with family or friends.
Visas are the responsibility of the individual traveller. Entry requirements can change at any time, so it's important that you check for the latest information. Please visit the relevant consular website of the country or countries you're visiting for detailed and up-to-date visa information specific to your nationality. Your consultant will also be happy to point you in the right direction with acquiring visas. Visas can take several weeks to process, so familiarise yourself with any requirements as soon as you have booked your trip to allow for processing time.
MALAYSIA:
Most nationalities do not need visas to visit Malaysia as a tourist for up to three months. Please check with your relevant Malaysian embassy or consulate.
BRUNEI VISA
As of June 2019, the following visa requirements apply for Brunei
Nationalities under visa waiver scheme (No visa required)
United States, United Kingdom, Canada, New Zealand
Nationalities who require a visa in advance of travel
Australia
Applications may be made through the Brunei Darussalam consulate in Canberra.
http://mfa.gov.bn/australia-canberra/SitePages/consularservices.aspx#travelling
All other nationalities should make inquiries through their nearest Brunei Darussalam consulate or visa service.
Why we love it
Look for strange and vulnerable wildlife in the thickets of evergreen forests, from swollen-nosed proboscis monkeys to exploding ants and wild boar.
See two different sides of Bandar Sei Begawan in Brunei with a visit to the opulent Omar Ali Saifuddien Mosque followed by tea with a local in a sleepy water village.
Learn how to craft Sarawak classic umai (marinated raw fish and shallots) and the best way to cook sago worms during a demonstration from a local cook.
Choose to see the virgin rainforest of Ulu Tempurung National Park from the perspective of the birds during a canopy walk.
Wash off the humidity by soaking in both the crystal-clear waters of the ocean and the mineral-rich volcanic mud pools of Pulau Tiga.
Is this trip right for you
This is a small ship adventure cruise, which means you'll be sailing on a yacht with 30–50 other people. The boat is spacious and comfortable, but it focuses more on the destination than on-board activities. Instead of a pool, we have the sea itself. Instead of a casino, we've got board games and a good book. There's also no formal dress code to worry about. Wi-Fi is available for a small charge.
•Our ship moves under engine power, rather than sailing, so all cabins will experience light engine noise when the ship is moving (and occasionally when we drop anchor). It's probably worth packing earplugs if you're a light sleeper.
If you're concerned about seasickness, there are seasickness tablets on-board. The ship will experience some roll and pitch in choppy conditions, however all of our ships come equipped with stabilisers to minimise movement. Most of our departures run in peak season, when the seas are calmer. Your crew will do all they can to minimise any discomfort.
There are no lifts (elevators) on-board our ships, so you'll have to navigate a few steep flights of stairs. Handrails are always available.
Brunei is a conservative Muslim nation and modest dress is required to be respectful of cultural and religious considerations especially when visiting mosques and royal buildings. Sitting on the equator, it is also very humid so wearing lightweight tops that cover your shoulders (for men and women) and trousers over the knee is the most appropriate.
Health
GENERAL HEALTH
All Peregrine travellers need to be in good physical health in order to participate fully on this trip. When selecting your trip please make sure you have read through the itinerary carefully and assess your ability to cope with our style of travel. Please note that if, in the opinion of our group leader or local guide, any traveller is unable to complete the itinerary without undue risk to themselves and/or the rest of the group, Peregrine Adventures reserves the right to exclude them from all or part of a trip without refund.
You should consult your doctor for up-to-date medical travel information or for any necessary vaccinations and anti-malarial requirements before departure. We recommend that you carry a first aid kit as well as any personal medical requirements (including a spare pair of glasses) as they may not easily be obtained at the locations on this trip. For legal reasons our leaders and guides are prohibited from administering any type of drugs including headache tablets and antibiotics. Please ensure that you are adequately prepared.
DENGUE FEVER:
Rare instances of dengue fever have been reported in this region. This virus is transmitted by mosquitoes. There is no vaccination against it, but there are preventative measures that you can take such as wearing long clothing, using repellent and being indoors particularly around dusk and dawn.
There is no doctor on board for this voyage. In case of an emergency, some crew members are trained to offer basic first aid. Medical care is available in all ports we visit and our voyages are mostly cruising around coastal waters meaning we are never far from a port.
As we are mostly cruising in coastal waters, we should not regularly encounter rough waters. However, if you know you are prone to sea sickness, please ensure you bring with you appropriate medication. You must also bring with you any general medicines you may need such as pain relief along with any prescribed medications you take. A general first aid kit is also a good idea.
If you are feeling unwell, please let a member of the crew know. Travelling on a boat means that everyone is sharing the same common areas and illness can spread very quickly to your fellow travellers.
Food and dietary requirements
While travelling in Asia, you'll experience the vast array of wonderful food available in this region. Meals on board are made by our on board chef using fresh local produce and will have the flavour of the region we are sailing in. To give you the maximum flexibility in deciding where, what and with whom to eat, not all meals are included in the trip price (except more remote itineraries where off ship eating opportunities are limited). Your group leader will be able to suggest restaurants to try on your trip during your free time. As a rule our groups tend to eat together to enable you to taste a larger variety of dishes and enjoy each other's company. There's no obligation to do this though.
On board, we are able to cater for most special dietary requirements. Please advise any special dietary needs at least 4 weeks in advance of travel.
Money matters
SPENDING MONEY:
When it comes to spending money on the trip, every traveller is a little different. You know your spending habits better than we do, so please budget a sensible amount for things like meals not included, drinks, shopping, optional activities and laundry. It's always better to bring a little more than you think you'll need. Also make sure you've read your trip details thoroughly so you know what's included in the trip price and what isn't. This should make budgeting a little easier. You'll find this info in the Inclusions section of your Essential Trip Information (that's this document).
MALAYSIA
The official currency of Malaysia is the Ringgit (MYR).The most convenient and cheapest way to obtain local currency is by ATM. Foreign currency notes that are old, torn or faded can be very difficult to exchange, clean bills in small denominations are most useful.
DEPARTURE TAX
All departure taxes should be included in your international flight ticket.
CONTINGENCY FUNDS:
We try to plan for every eventuality, but there are still some things beyond our control. Please make sure you have access to an extra US$500 for emergencies (e.g. severe weather, natural disasters, civil unrest) or other events that result in unavoidable changes to the itinerary (e.g. transport strikes or cancellations, airport closures). Sometimes these things necessitate last minute changes to enable our trips to continue to run, and as a result there may be some extra costs involved.
The recommended amounts are listed in USD for the relatability of universal travellers, however the local currency is needed in the countries you are visiting.
TIPPING
While gratuities for essential services that you will receive as part of your tour package, from specialist local guides to minibus drivers, and the crew who will take care of you onboard are included as part of your tour cost, the voyage fare does not include the customary, optional gratuity for your Tour Leaders. If you are happy with the services received, EUR4-5 per passenger per day for your tour leader is an appropriate amount. While it may not be customary to you, it is of great significance to the people who will take care of you during your travels, inspires excellent service and is an entrenched feature of the tourism industry across many destinations.
What to take
LOCAL DRESS - Malaysia is a liberal Muslim country, and many Malaysian women do not wear headscarves. However, Malaysia is very conservative when compared with standards you may be accustomed to at home, and you should dress accordingly. As a general guideline, shoulders, cleavage and knees should be covered when traveling in Borneo except when on the beach. Wearing skimpy clothing is considered disrespectful to local culture at many of the small local communities we visit. Please travel as lightly as possible so as not to restrict space in your cabin. Soft bags are more practical than hard suitcases. The dress code on board ship is casual. You may want to bring something slightly dressier for the Captain's dinner or for a nice meal ashore, but as a rule, neat casual will suffice. Swimming will be offered on most days so swimwear is essential. We recommend at least 2 pairs so as to allow drying time in between swims. Below is a suggested general packing list. Daypack (a smaller back pack that you can take with you on shore excursions) Comfortable clothing for warmer temperatures [shorts, t-shirts, light long sleeved tops and pants] A sweater or jacket for the cooler evenings or early mornings A light rain coat or poncho Comfortable walking shoes for shore excursions Sandals or thongs/flip flops/jandals Sunscreen [bio degradable and waterproof if available] and lip balm [to combat the effects of wind burn] Sunglasses Sunhat [that can be secured as it can get windy out on the water] Swimming costume Bio-degradable shampoo, conditioner and soap Insect repellent Power adaptor/electrical plug (on board plugs are 2 pin European) Camera Filtered water is available on board and a water bottle will be provided (yours to keep) *** Beach towels and snorkelling equipment are provided on board ***
Although snorkelling equipment is included on board, if you are a keen snorkeller you may want to bring your own as what we have on board is standard equipment and does not include diving fins.
Climate and seasonal
RAMADAN:
The month-long Ramadan Festival will start on 23rd April 2020 and end on the 23rd May 2020. This is a festival of sacrifice where the devout refrain from eating or drinking during daylight hours. During Ramadan business hours are shortened, including opening hours at all popular tourist attractions. Alcohol is not permitted during daylight hours and many restaurants will be closed. While you definitely need to expect some delays and inconveniences during this period, the month of Ramadan is a fantastic month to travel in Muslim countries as it offers a chance to witness this fascinating Islamic event and the nightly celebrations when the sun sets and the fast is broken.
A couple of rules
Everyone has the right to feel safe when they travel. We don't tolerate any form of violence (verbal or physical) or sexual harassment, either between customers or involving our leaders, partners or local people. Sexual relationships between a tour leader and a customer are strictly forbidden.
Use or possession of illegal drugs will not be tolerated on our trips. If you choose to consume alcohol while travelling, we encourage responsible drinking, and expect that you'll abide by the local laws regarding alcohol consumption.
The sex tourism industry is known to exploit vulnerable people and have negative consequences on communities, including undermining the development of sustainable tourism. For this reason, patronising sex workers will not be tolerated on our trips.
By travelling with us you are agreeing to adhere to these rules. Your group leader has the right to remove any member of the group for breaking any of these rules, with no right of refund.
If you feel that someone is behaving inappropriately while travelling with us, please inform your tour leader or local guide immediately. Alternatively, contact us on the emergency contact number detailed in the Problems and Emergency Contact section of this Essential Trip Information.
Feedback
Can't stop thinking about your adventure? Tell us all about it! We read each piece of feedback carefully and use it to make improvements for travellers like you. Share your experience with us at: https://www.peregrineadventures.com/feedback
Pre-departure checklist
Before you travel please download our pre-departure checklist to make sure you are fully prepared for your trip: http://www.peregrineadventures.com/pre-departure-travel-checklist
Emergency contact
BOOKING ENQUIRIES / ISSUES
For general enquiries or questions about your booking, please contact your agent or adventure specialist, or visit us at:
www.peregrineadventures.com/contact-us
CRISIS AND EMERGENCIES
In case of a genuine crisis or emergency please contact our local ground representative on the number below:
Intrepid's Malaysia office: +60 13 881 5813
Responsible travel
Our Responsible Travel Policy outlines our commitment to preserving the environment, supporting local communities, protecting the vulnerable and giving back to the places we travel. All our trip leaders, suppliers and staff are trained on these principles, and are core to us delivering sustainable, experience-rich travel.
Explore the different parts of our Responsible Travel Policy by visiting:
https://www.intrepidtravel.com/responsible-travel
Responsible travel is important to Peregrine. Maintaining our integrity and upholding principles of sustainable development are core to our travel ethos.
Our values are ingrained in the culture of our business and in the design of our trips. We respect the people, cultures and local environments that we encounter while travelling and encourage the spread of good will and cross-cultural sharing. We are committed to making a positive contribution wherever possible. Read more about responsible travel with Peregrine here:
https://www.peregrineadventures.com/responsible-travel
BIRDS NEST SOUP
Birds nest collection is an ancient tradition dating back to 500AD which is used to make bird nest soup. Today birds nest collection is a regulated practice with locals requiring a government harvesting licence to climb to the roofs of caves to collect the birds nest. The first collection takes place early in the breeding season before the swiftlets lay their eggs. The birds then make another nest in which they lay their eggs. After the young have left the nest a second collection is made. Care must be taken to assure that the nests are collected only after the young swiftlets have abandoned these nests. Edible birds nests are protected under the Birds Nest Ordinance and the Forest Enactment of 1968. There are heavy fines and penalties imposed on unlicensed collectors and Intrepid Travel asks our passengers to refrain from consuming birds nest soup or products to discourage unlicensed collection.
When packing be aware that dress standards are conservative throughout Asia, especially outside major cities. To respect this and for your own comfort, we strongly recommend modest clothing. This means clothing that covers your shoulders and knees. Loose, lightweight, long clothing is both respectful and cool in predominantly hot Asian climates. In many rural areas in Asia women will need to wear modest clothing even to swim. Singlets and tank tops for daily wear are not unusual attire. When visiting religious sites men often need to wear long trousers and women a long skirt or sarong.
Accommodation notes
All cabins on the M/Y Panorama II are air-conditioned and have an ensuite with basic amenities such as a hairdryer. They also have a satellite television, internal phone and a safe box. Wi-Fi is available for a small charge although the signal can be weak at times and sometimes unavailable depending on the location. There is a fully equipped laundry service.
Travel insurance
Travel insurance is compulsory for all our trips. We require that, at a minimum, you are covered for medical expenses including emergency repatriation. We strongly recommend that the policy also covers personal liability, cancellation, curtailment and loss of luggage and personal effects.
When travelling on a trip, you won't be permitted to join the group until evidence of travel insurance and the insurance company's 24 hour emergency contact number has been seen by your leader.
If you have credit card insurance your group leader will require details of the participating insurer/underwriter, the level of coverage, policy number and emergency contact number rather than the bank's name and credit card details. Please contact your bank for these details prior to arriving in-country.
Your fellow travellers
As you travel on a group trip you will be exposed to all the pleasures and maybe some of the frustrations of travelling in a group. Your fellow travellers will probably come from all corners of the world and likely a range of age groups too. We ask you to be understanding of the various needs and preferences of your group - patience with your fellow travellers is sometimes required for the benefit of everyone's travel experience. Remember too that you have responsibilities to the group. If you are requested to be at a place at a certain time, ensure that you don't keep the rest of the group waiting. We have found time and time again that the very best trips we operate are those where the dynamics within the group work well - this takes just a little effort on your part. Due to privacy reasons we are unable to provide you with contact details and any personal information about your fellow travellers booked on your trip prior to departure.
This trip is run by our sister company, Peregrine Adventures. Your group will be a mixture of Intrepid booked passengers and other international like-minded travellers from Peregrine.
Single travellers on this voyage can be matched with a passenger of the same gender in a twin cabin.
If you wish to have a cabin to yourself, this can be arranged with the payment of a single supplement and is possible in any cabin category.
Pre and post voyage accommodation will always be on a single basis for solo travellers.
Itinerary disclaimer
Travelling by sea is a fantastic way to explore, but it brings some challenges when weather conditions are not ideal.
The itinerary may be subject to change, based on winds and sea conditions which may render anchorage and landing at some stops difficult. We reserve the right to change the itinerary for the safety of passengers and the ship.
Shore excursions are subject to shore and weather conditions and are based on a minimum participation.
Each days' schedule will be posted by the cruise co-ordinator listing necessary information such as arrival/departure times, meal times, days activities and other information. This is given as a guideline and is subject to change.
Accommodation
Small Cruise Ship 8 nights
More from Malaysia
9 Days from$3,625
START: Kota Kinabalu
FINISH: Kuching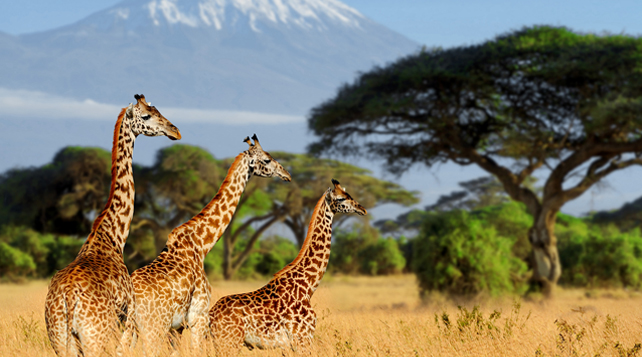 Kenya Safari!
Win a Classic African Adventure Tour to Kenya Overland Safari. Every NOVICA product purchased through the end of the year qualifies as an entry. Let the journey begin!