Costa Rica: Raft, Surf, Kayak & Hike
18 Days from $4,450
START: San Jose
FINISH: San Jose
AGES: 15 - 99
THEME: Active Adventures
Overview
Description
Raft down the Pacuare River, swim in the company of turtles, barracuda and reef sharks in Manzanillo National Park, take a memorable four-day hike along the Savegre River and explore the thickets of Corcovado National Park in search of monkeys, toucans and jaguars. Costa Rica is a country where adventure-seekers thrive, so jump straight into this thrilling tour through the secluded wilderness, past picturesque coastline and into high-octane activities for even the most seasoned active traveller. Being one of the greenest countries on the planet, this 18-day energetic escapade in Costa Rica is part jungle, part beach, but above all, full on.
Start: San Jose
Finish: San Jose
Ages: 15 - 99
Theme: Active Adventures
Accommodation: Hotel (8 nights), Multishare Cabin (4 nights), Lodge (5 nights)
Destination: San Jose
Highlights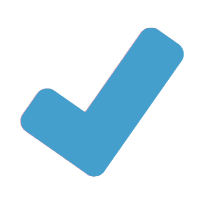 Gandoca Manzanillo Wildlife Refuge is home to monkeys, reptiles, toucans and macaws, while its waters contain turtles, barracudas, sea urchins and more than 125 species of fish.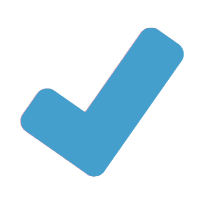 Raft Costa Rica's Pacuare River and Rio Narajo – areas ranked in some of the world's best whitewater rafting spots. You'll tackle Class 3 and 4 rapids on an unforgettable river adventure.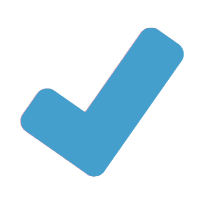 Catch some waves with a hiking and surfing expedition at Manzanillo beach. You'll be away from the crowds and hanging ten in no time!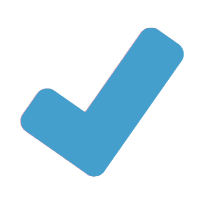 Explore the rich urban centre of capital San Jose, with time before and after your active adventure to really get to know the Costa Rican way of life.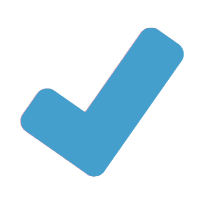 Discover the abundant wildlife and secluded swimming coves with a hike through the primary rainforest of Corcovado National Park.
Itinerary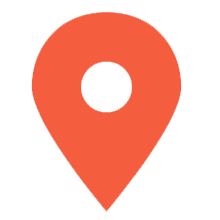 Day 1 : San Jose
Hola! Welcome to Costa Rica. Your adventure begins with a welcome meeting at 6 pm. With over half the country's population living within its parameters, San Jose is a city with colourful markets, intriguing museums and a dynamic atmosphere. If you do happen to arrive early, a good place to start exploring is the main plaza. Artisan booths are common here and you never know when there'll be a spontaneous art fair. Have a look at the Gold Museum which has an amazing collection of indigenous gold art. If these cultural gems get you in the mood for a bit of shopping, head to the outdoor markets in Plaza de la Cultura or the Central Market, where you can buy anything from handicrafts to seafood.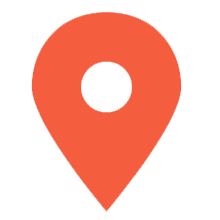 Day 2 : Rafting Pacuare River
This morning, head out of the city and to the river. The next 48 hours are full of exhilarating white water rafting in Pacuare River with a nights' stay in an eco-lodge. Today will be an approximately 2-hour adventure down the river covering 12 kilometres of rapids, ranging up to Class 3. In the afternoon, arrive at your lodge, where you can either chill out around the gardens or walk through the self-guided trails around the lush canopies of the Turrialba Valley.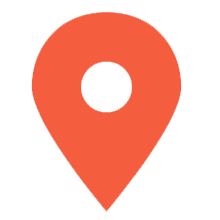 Day 3 : Rafting Pacuare River / Puerto Viejo de Talamanca
Hit the river again as you leave the eco-lodge by raft for more unforgettable rapids on the Pacuare River, and potentially stopping for some wildlife-spotting along the way. You'll ride the Class 3 and 4 rapids for around 2 hours, or 14 kilometres. Around 10 am, travel by private vehicle (approximately 2.5 hours) to Puerto Viejo de Talmanca for a taste of Caribbean seaside – think reggae bars and palm-fringed beaches.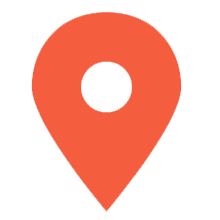 Day 4 : Surfing Manzanillo beach / Puerto Viejo de Talamanca
Rise early to take the 8 am public bus (20 minutes) to Manzanillo National Wildlife Refuge – an area that encompasses several rare habitats, including a lowland rainforest, a wetland, a coral reef and a mangrove swamp. Spend around 2 hours exploring with your group leader and keep your eyes peeled for monkeys, reptiles, toucans and macaws. The Refuge is also the nesting area for several species of turtles, manatees, crocodiles, caimans, tarpons and dolphins. There will be some free time for lunch in Manzanillo town before taking to the shores for a surf lesson at 2 pm. Learn some basic pointers to ride a wave, or if you've done this before, grab a board and hang ten! You will be dropped back at the hotel between in the late afternoon, in time for perhaps a Costa Rican regional specialty, casado, at one of the local restaurants on offer.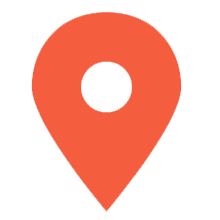 Day 5 : Tortuguero National Park
Wake up nice and early, and at 8 am, transfer to Limon on the Caribbean Coast, and then travel by boat to Tortuguero National Park, one of the best places in Costa Rica for wildlife spotting (approximately 3-4 hours depending on the water level). Tortuguero is a network of canals and waterways on Costa Rica's north Caribbean coast, surrounded by native jungle and full of exotic plant and wildlife species, including turtles, caimans, monkeys, and various bird species. Today and tomorrow are dedicated to kayaking on some of the canals in search of various forms of land and birdlife around the park. Tonight, why not join an optional activity of a turtle watching night tour where, depending on the time of year, you'll see these small creatures nesting and (hopefully) some little babies hatching.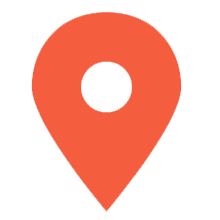 Day 6 : Kayaking Tortuguero National Park
Today is another active day in Tortuguero National Park. Accessible only by plane or boat, the park is regarded as one of the best places in Costa Rica for spotting wildlife. With this in mind, today, hop into kayaks and set out on a 2-hour journey through the park's canals in search of monkeys, sloths, caiman, jaguars, lizards, bats and a vast selection of birdlife. Along the way, learn from a local tour leader about how the jungle's islets, lagoons, wetlands and palm forests functions as a thriving ecosystem.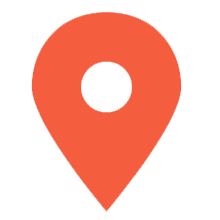 Day 7 : San Jose
Travel by boat to La Pavona (1.5-2 hours, depending on water level) and continue by road back to San Jose (approximately 3.5 hours). With time to explore the historic buildings and bustling food and artisan markets, you'll see a more urban Costa Rica, quite different to the past few days of travel. After so much activity in Costa Rica, you may instead be up for a quiet night, so perhaps head out for a group dinner and become acquainted with the city's night scene – your group leader will know a good place to go.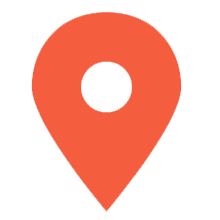 Day 8 : San Jose
Today is a free day for you to explore San Jose. An assortment of galleries, theatres and lively central plazas set among San Jose's glitzy modern shopping malls make this one of Central America's most surprising capitals. Keep in mind that there will be another group meeting at 6 pm where you'll meet some new travellers joining you on the next stage of your active adventure. Before then, you are free to choose your own adventure, however thrill-seeking or relaxed that may be!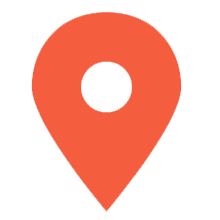 Day 9 : San Gerardo de Dota
Before 9 am, transfer to your lodge near San Gerardo do Dota (approximately 2.5 hours). As the next few days are going to be quite remote, you'll make short stop on the way to purchase last-minute supplies and some snacks for the hikes ahead. There will also be a lunch stop before reaching the accommodation for your afternoon check-in. Huddled up against the Talamanca Mountain is San Gerardo de Dota – a haven for birdwatchers, hikers, and fishing enthusiasts. Perhaps join your leader for a short afternoon stroll or enjoy some free time before regrouping for dinner (at your own expense) and a briefing about the hike. In the evening, take the time to pack a smaller, lighter bag with only the essentials you require. Your main luggage will be transported to Uvita with access to it on the evening on Day 7.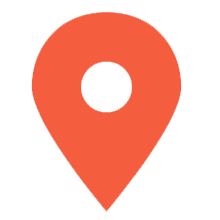 Day 10 : Hiking Savegre River
Leave your main luggage at reception, ready for an early departure (6–7 am). Set off on a four-day trek to the Pacific Coast. Guided mainly by the shores of the Savegre River, trek through cloud forests and lowland rainforests, looking out for Quetzals on the way your accommodation for the evening: a big wooden house deep in the Costa Rican wilderness. You will pass through cattle farms and forest with multiple descends and ascends. This is an area where few people travel, so make the most of the remote area, full of untouched vegetation, unique wildlife, and the chance to swim in nearby waterfalls. Once arrived at your cabin, enjoy a rest in the afternoon and prepare for a group dinner at 7 pm. Estimated hiking time time/distance: 6 hours; 14 kilometres Elevation Change: Morning; 2000 MASL, Evening; 1600 MASL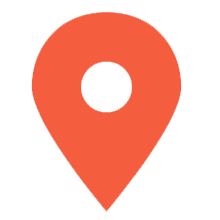 Day 11 : Hiking Savegre River
Day two is the most challenging trek, where you will hike a mighty total of 16km. Starting at 6 am, you will ascend relatively quickly for the first couple of hours through fields and by open road until you will reach around 2200 metres above sea level. Here, you will be treated to spectacular views of the rolling hills and green valleys of Costa Rica's countryside peeking out of the passing clouds and mist. For the second section of the hike, you will mainly descend through the forest. This part of the trail can be very challenging if there has been rain as the track can become very muddy and slippery. Once you reach the cabin, enjoy a well-deserved rest, before dinner at 7 pm – and don't forget insect repellent! This evening you will hopefully get to try some heart of palm for dinner, a local specialty and side dish made in indigenous communities, and especially around celebrations like Easter. Estimated hiking time time/distance: 7-8 hours; 16 kilometres Elevation Change: Morning; 1600 MASL, Evening; 700 MASL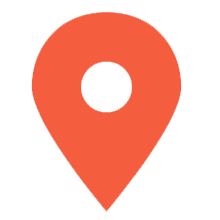 Day 12 : Hiking Savegre River
On day three, continue on your journey down the Savegre River towards the Pacific Ocean. Initially, the trek will be relatively flat along open trails before an extended lunch stop with a chance see the Savegre River from a different angle. Now is a ideal time to go for a swim in the cleanest river in Costa Rica, and arguably one of the cleanest rivers in the world! Afterwards, tackle a 4km climb before arriving to the night's cabin. If you still have energy, perhaps take the trail nearby to the cabin to search to seek out an array of different frog species native to Costa Rica, returning in time for a group dinner at 7 pm. Estimated hiking time time/distance: 6 hours; 14 kilometres Elevation Change: Morning; 700 MASL, Evening; 840 MASL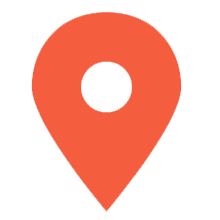 Day 13 : Hiking Savegre River
Today, continue your descending hike to the Albergue Los Campesinos ecolodge. Starting early (approximately 6.30 am) with a steep climb, expect some varied undulation today. You'll aim to reach the cabin by lunchtime, and by then, you should reward yourself with a swim in one of the nearby waterfalls. There's also a hanging suspension bridge to cross nearby, which gives 360-degree panoramas views of the surrounding jungle. Relax with your group over a laidback dinner at 7 pm, ready for a thrill-seeking adventure tomorrow. Estimated hiking time time/distance: 7 hours; 16 kilometres Elevation Change: Morning; 840 MASL, Evening; 200 MASL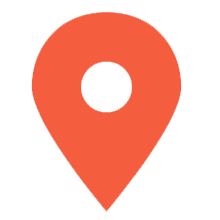 Day 14 : Rafting Quepos / Uvita
After breakfast, take a 45-minute drive to the river, then hop in a raft and tackle some thrillseeker's rapids for around 2 hours. Rio Naranjo flows down from the mountains and weaves through tight gorges, creating a world-class rapid system – depending on the water level, they are either Class 3 or 4. Afterwards, stop for a local lunch with your group. In the afternoon, you'll then drive 1.5 hours to Uvita, where you'll have the evening to relax after a wild day. Your luggage will be waiting for you at the accommodation.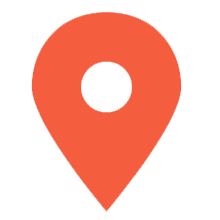 Day 15 : Zipline Drake Bay
From 9 am, travel in a private vehicle for 2 hours, before boarding a shared boat at 11.30 am headed for Drake Bay, taking around 45 minutes. For 30 years, Drake Bay was conserved by a local family before being handed over to the Costa Rican government, so this paradise is in pristine condition. Getting to the wildlife-rich reserve is all part of the adventure. But first, this is sure to get the heart pumping – it's zip-lining time! After check-in (at around 3 pm) head near the national park and begin your adventure. You'll navigate a course that lasts about 2.5 hours, and will definitely get an adrenaline rush when flying through the canopies of the jungle.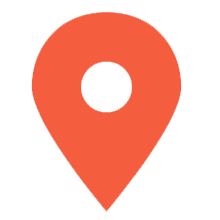 Day 16 : Corcovado / Drake Bay
Corcovado National Park is all yours to explore today. There are multiple optional activities to choose from today, including an early birdwatching expedition, or a kayaking adventure through the park's lagoons. Corcovado is one of the most biologically diverse places on Earth, with 13 different ecosystems in its boundaries – highland cloud forests, lagoons, mangrove swamps and marine habitats, just to name a few. Feel free to explore the park in your own time, with many of the hiking trails leading to pristine and largely untouched beaches. You've earned some time to pull up a towel and sun-bake on the shores of the Pacific.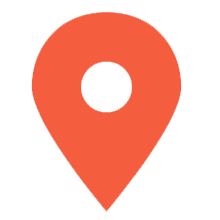 Day 17 : San Jose
After breakfast, take the return boat, then hit the road towards San Jose, taking approximately 5 hours, in total. There's an optional lunch stop along the way, as that driving will be sure to pique your appetite. After checking in to your hotel, the afternoon and evening is yours to continue exploring the city. Perhaps a group dinner is on the cards! San Jose has a surprisingly diverse choice of restaurants available, so head to a soda (a family-style restaurant) or head to the hip neighbourhood of Barrio Escalante for an eatery along Calle 33.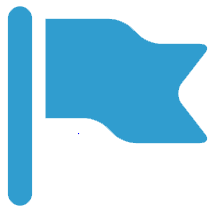 Day 18 : San Jose
With no activities planned for today, you are free to depart after breakfast. If you would like to continue to explore San Jose, why not book yourself an Urban Adventures tour? There's a heap to choose from, including the Pura Vida Experience: a walking tour learning of the local legends and freshest food of central San Jose and Escazu. Find out more at urbanadventures.com/destination/san-jose-tours. If you wish to spend more time in San Jose, we'll be happy to book additional accommodation for you (subject to availability).
What's Included?
Meals
15 Breakfasts, 5 Dinners
Transport
Private vehicle, Shared vehicle, Shared boat. Raft
Accommodation
Hotel (8 nights), Multishare Cabin (4 nights), Lodge (5 nights)
Availability
Starts
Ends
Price
Availability
Feb 15, 2020
Mar 03, 2020
$4,495
Apr 11, 2020
Apr 28, 2020
$4,450
May 09, 2020
May 26, 2020
$4,450
Jul 18, 2020
Aug 04, 2020
$4,450
Aug 15, 2020
Sep 01, 2020
$4,450
Nov 21, 2020
Dec 08, 2020
$4,630
Dec 12, 2020
Dec 29, 2020
$4,630
Important Details
Joining Point
KC Hotel
Morenos Street
Sabana Sur
San Jose
10101
COSTA RICA
Phone: +506 25194100
Finishing Point
KC Hotel
Morenos Street
Sabana Sur
San Jose
10101
COSTA RICA
Phone: +506 25194100
Physical preparation
You're in for an active trip! Whilst previous experience isn't essential for getting involved, a good level of fitness will really help you get the most out of this tour. There are certain activities it's not possible to skip. If you can imagine yourself hiking for two days on the trot or canoeing for a couple of days and setting up camp on the shore; this is the adventure for you.
If you're already a regular exerciser, it might be an idea to up your game a little. Run those extra laps, cycle the extra mile or swim a few more lengths to make sure you're on top form. If you're not exercising so regularly (we're talking 2-3 times a week here), it's important to start in the weeks leading up to your departure. Your best bet would be to tackle trip-related activities (yes, that's cycling and hiking), but anything cardio based will make a huge difference (swimming, running or rowing). Add it to your routine now and you'll be ready to go in no time.
Alternate Joining point
For trips departing on the following dates, use this joining point.
15 Feb 2020 (QVXAC200215), 11 Apr 2020 (QVXAC200411), 18 Jul 2020 (QVXAC200718)
Autentico Hotel
Calle 40 with the corner of Avenida 5
San Jose
10101
COSTA RICA
Phone: +506 22225266
Alternate Finish point
For trips departing on the following dates, use this finish point.
15 Feb 2020 (QVXAC200215), 11 Apr 2020 (QVXAC200411), 18 Jul 2020 (QVXAC200718)
Autentico Hotel
Calle 40 with the corner of Avenida 5
San Jose
10101
COSTA RICA
Phone: +506 22225266
Important information
1. Your adventure begins with a welcome meeting at 6pm on Day 1. There are no activities planned for the final day so you may depart at any time.
2.To have a private room on this trip, a single supplement is bookable (subject to availability) with exception of Days 10-13 (Savegre River Trek) where you would be in shared accommodation.
3. To save you money and the hassle of booking multiple trips, this journey is a combination of some of our most popular adventures. Your leader and the composition of your group may change with the start of each adventure.
4. Please be careful when booking flights to/from San Jose; make sure you fly into/out of Juan Santamaría International Airport [SJO]. Please do NOT book flights to/from Norman Y. Mineta San Jose International Airport [SJC] as this is located in California, United States.
Group leader
All Intrepid group trips are accompanied by one of our group leaders. The aim of the group leader is to take the hassle out of your travels and to help you have the best trip possible. Intrepid endeavours to provide the services of an experienced leader however, due to the seasonality of travel, rare situations may arise where your leader is new to a particular region or training other group leaders.
Your leader will provide information on the places you are travelling through, offer suggestions for things to do and see, recommend great local eating venues and introduce you to our local friends. While not being guides in the traditional sense, you can expect them to have a broad general knowledge of the places visited on the trip, including historical, cultural, religious and social aspects. At Intrepid we aim to support local guides who have specialised knowledge of the regions we visit. If you were interested in delving deeper into the local culture at a specific site or location then your leader can recommend a local guide service in most of the main destinations of your trip.
Safety
Many national governments provide a regularly updated advice service on safety issues involved with international travel. We recommend that you check your government's advice for their latest travel information before departure and ensure that your travel insurance covers you for all areas your itinerary covers. Please refer to our website's safety page for links to major travel advisories and updates on safety issues affecting our trips. We strongly recommend the use of a neck wallet or money belt while travelling, for the safe-keeping of your passport, flight tickets, cash and other valuable items. Leave your valuable jewellery at home - you won't need it while travelling. Many of our hotels have safety deposit boxes, which is the most secure way of storing your valuables. A lock is recommended for securing your luggage. Your leader will accompany you on all included activities, however during your trip you'll have some free time to pursue your own interests or relax and take it easy. While your leader will assist you with the available options in a given location, please note that any optional activities you undertake are not part of your Intrepid itinerary, and Intrepid makes no representations about the safety of the activity or the standard of the operators running them. Please use your own good judgement when selecting an activity in your free time. Please also note that your Leader has the authority to amend or cancel any part of the trip itinerary if it's deemed necessary due to safety concerns. For more details on the type of conditions and safety standards you can expect on your trip, please refer to Intrepid's operational safety policy on our website. We recommend that you take a moment to read through this information before travelling, and would appreciate any feedback on how well it's being implemented in the field:
https://www.intrepidtravel.com/safety-field
WATER SAFETY: Please take care when taking part in any activities in the ocean, river or open water, where waves and currents can be unpredictable. It's expected that anyone taking part in water activities is able to swim and have experience in open water. All swimmers should seek local advice before entering the water.
TRAFFIC AND DRIVING ON THE OTHER SIDE OF THE ROAD: Depending on where you come from please note that drivers in this part of the world may drive on the opposite side of the road from what you are used to. Look both ways before crossing any road. Traffic can be a little more chaotic than you might be used to at home. Be aware!
SEAT BELTS: Please be aware that local laws governing transportation safety may differ from those in your home country and not all the transport which we use is able to provide seat belts.
HORSE RIDING: Horse riding is an option available to groups on this trip. Please note however that horse riding is usually not covered by your travel insurance and helmets are not always available. If riding without a helmet is a concern then you should bring our own.
FIRE PRECAUTIONS: Please be aware that local laws governing tourism facilities in this region differ from those in your home country and not all the accommodation which we use has a fire exit, fire extinguishers or smoke alarms.
Communications
WhatsApp is a popular way to communicate in Latin America. We recommended downloading WhatsApp prior to departure to communicate with by text with your leader and group members during the tour. Once downloaded, please validate your phone number before leaving home as you will not be able to do this once you arrive, unless you have international roaming enabled. Connections for making phone calls through WhatsApp are not reliable, so please do not use this app to make calls to our emergency phone line.
Visas
If you receive an immigration card upon entry, please ensure you keep this safe as it may be requested at point of exit. For further information regarding country entry and exit fees, please refer to the 'Money Matters' section of this document. 
Costa Rica - Passport holders from Australia, Canada, Great Britain, New Zealand and The United States of America are not required to obtain a visa prior to arrival. Some nationalities will require a visa but be aware that you cannot get it at the border. Contact the nearest Embassy or Consulate of Costa Rica for the most up to date information. To enter the country visitors are required to have a return or onward travel ticket. Visitors generally get a 90-day stamp in their passport upon entering Costa Rica.
USA Visa Waiver - Applicable if arriving via the United States of America.
Many countries now operate under a visa waiver program, meaning a visa isn't required, however you still need to obtain an authorisation which confirms that you have been approved to travel. This authorisation must be obtained in advance of travel. See https://travel.state.gov/content/travel/en/us-visas/tourism-visit/visa-waiver-program.html
All travellers from Visa Waiver Program countries must obtain an electronic travel authorization prior to their flight from the Electronic System for Travel Authorization (ESTA) website: https://esta.cbp.dhs.gov
All ESTA registration applications or renewals require a US$14 fee to paid by card. Apply for ESTA no later than 72 hours (we recommend 1 week prior to travel) before departing for the USA. Real-time approvals will no longer be available and arriving at the airport without a previously approved ESTA will likely result in being denied boarding. If there are any discrepancies between the name on your ESTA, your passport, your tickets or even your frequent flyer membership, you may be detained at Immigration and subject to a secondary inspection which could take a few hours. If you have recently changed your name, please check that your details have been updated everywhere.
If you are from a country eligible for the visa waiver program but are a dual citizen of Iran, Iraq, Syria or Sudan, or if you have travelled to Iran, Iraq, Syria or Sudan since 01 March 2011, you will not longer be eligible for the visa waiver program and will instead need to apply for a non-immigrant visa. Please see the Department of State website for more information: http://travel.state.gov//content/travel/en.html
Why we love it
Gandoca Manzanillo Wildlife Refuge is home to monkeys, reptiles, toucans and macaws, while its waters contain turtles, barracudas, sea urchins and more than 125 species of fish.
Raft Costa Rica's Pacuare River and Rio Narajo – areas ranked in some of the world's best whitewater rafting spots. You'll tackle Class 3 and 4 rapids on an unforgettable river adventure.
Catch some waves with a hiking and surfing expedition at Manzanillo beach. You'll be away from the crowds and hanging ten in no time!
Explore the rich urban centre of capital San Jose, with time before and after your active adventure to really get to know the Costa Rican way of life.
Discover the abundant wildlife and secluded swimming coves with a hike through the primary rainforest of Corcovado National Park.
Is this trip right for you
This is an active trip packed with activities such as hiking, whitewater rafting, kayaking and zip-lining. To fully enjoy it, you'll need to be in a good state of health and fitness. To participate in the water-based experiences, you'll need to be a confident swimmer. So, while this trip doesn't require a super high level of fitness, it's essential to be at least moderately fit if you want to partake in all activities.
Some of the best scenery in Costa Rica is found on hikes. This trip asks for a moderate to high level of fitness, if you want to partake in all activities.
Health
All travellers need to be in good physical health in order to participate fully on this trip. When selecting your trip please make sure you have read through the itinerary carefully and assess your ability to cope with our style of travel. Please note that if, in the opinion of our group leader or local guide, any traveller is unable to complete the itinerary without undue risk to themselves and/or the rest of the group, Intrepid Travel reserves the right to exclude them from all or part of a trip without refund.
You should consult your doctor for up-to-date medical travel information or for any necessary vaccinations before departure. We recommend that you carry a first aid kit as well as any personal medical requirements as they may not easily be obtained at the locations on this trip. Please ensure that you are adequately prepared.
ZIKA VIRUS:
There have been reports of transmission of the mosquito-borne Zika virus in this region and we advise all travellers to protect themselves from mosquito bites. Given possible transmission of the disease to unborn babies, and taking a very cautious approach, we recommend all women who are pregnant or trying to get pregnant to consult with their doctors before booking their trip.
Food and dietary requirements
While travelling with us you'll experience the vast array of wonderful food available in this region. Your group leader will be able to suggest restaurants to try during your trip. To give you the maximum flexibility in deciding where, what and with whom to eat, generally not all meals are included in the trip price. This also gives you more budgeting flexibility. As a rule our groups tend to eat dinner together to enable you to taste a larger variety of dishes and enjoy each other's company. There's no obligation to do this though.
DIETARY REQUIREMENTS
Please let us know your diet requirements before your trip starts.
Generally speaking, in bigger cities/towns vegetarians can expect a reasonable range of vegetarian venues and/or vegetarian options within tourist restaurant menus. However, vegetarianism is not the norm in this part of the world so options can be limited when eating at homestays, small local restaurants, street stalls, markets, etc.
More restrictive diet requirements (vegans, coeliac, gluten intolerance, fructose intolerance, lactose intolerance etc.) can also be accommodated along this trip but you should expect a lesser variety than what you can expect at home. We recommend that, if possible, to bring your own supply of snacks with you.
For those on strict Kosher or Halal diets we understand your dietary requirements are important, however,  sometimes due to cultural and language differences these are not always easy to convey when you are travelling. Your guide will do their best to assist you in translating your needs when eating out, but please be aware that these diets are almost unheard of in much of the continent and the best they may be able to accommodate is no pork and shellfish. If this will be a concern for you you may need to consider opting for vegetarian or vegan meals for the included meals in your itinerary. We recommend researching kosher or halal options in your destination country prior to travel to see if you are able to buy snacks once there, otherwise consider bringing some from home. 
Money matters
When it comes to money matters on the trip, every traveller is a little different. You know your spending habits better than we do, so please budget a sensible amount for things like drinks, shopping, optional activities, tipping and laundry. It's always better to bring a little more than you think you'll need. Also make sure you've read your trip details thoroughly so you know what's included in the trip price and what isn't. This should make budgeting a little easier. You'll find this info in the Inclusions section of your Essential Trip Information (that's this document). 
The recommended amounts are listed in USD for the relatability of universal travellers, however the local currency is needed in the countries you are visiting.
CONTINGENCY FUNDS:
We try to plan for every eventuality, but there are still some things beyond our control. Please make sure you have access to the equivalent of an extra US$500 for emergencies (e.g. severe weather, natural disasters, civil unrest) or other events that result in unavoidable changes to the itinerary (e.g. transport strikes or cancellations, airport closures). Sometimes these things necessitate last minute changes to enable our trips to continue to run, and as a result there may be some extra costs involved.
MEALS NOT INCLUDED:
For this trip we recommend between USD 25 to 50 per day. How do we work this out?
Breakfast - If breakfast is not included, you can expect to pay between USD5 to USD10 at a local café.
Lunch - If you are happy with a quick snack on the go, you may get away with as little as USD5 to USD10 for a set menu at a local eatery or a sandwich and a drink at a café. On the other hand, a lunch meal at a more tourist restaurant can cost between USD10 to USD15.
Dinner - At dinner time, your leader will normally recommend restaurants where you can safely try the local specialties of the region. Expect meals to cost between USD12 to USD25 for a main.
These are indicative prices only. If you are in a tight budget, are happy to eat just local food and are not afraid of an upset tummy every now and then, you can eat cheaper than this. If you want to try just the finest food at the finest restaurants, then you can expect meals to cost as much as in western countries.
CREDIT CARDS & ATMs:
ATMs are widely available in major towns and cities across Latin America. Credit cards are generally available in tourist shops and restaurants. Visa and Mastercard are generally preferred over American Express, Diners, etc. Smaller venues take cash only.
Check with your bank before departure that your card is accepted in the countries you are travelling to and what their fees and charges are. Also ensure your bank is aware of your travel plans as - suspecting fraud - they may cancel your cards after the first few international transactions. Be aware that your withdrawing limit may vary from country to country (regardless of your withdrawing limit in your home country) and it can be as low as the equivalent to USD100 per day. If bringing over cash, please note USD100 bills with serial number CB or BE and any other USD bills that are old, torn, written or stamped on will not be accepted by local banks.
CURRENCY INFORMATION:
Costa Rica currency information - The official currency of Costa Rica is the Costa Rican Colón (CRC). You can pay with major credit and debit cards at many hotels, restaurants and stores. You can use major credit cards and some debit cards to withdraw colones from ATMs and over the counter at banks. US dollars are widely accepted except for taxi fares (so if you arrive by plane please ensure you get some local currency at the airport before taking a taxi).
Costa Rica is the most expensive country in Central America, particularly compared with its neighbouring countries Nicaragua and Panama. Expect meals, souvenirs and optional activities to cost as much as they would in western countries. That said, Costa Rica has done a great job of looking after its natural wonders yet maximising their potential as tourist attractions. So, while optional activities are pricey, you can expect a high standard of service, well maintained gear, clear paths and signalling and well trained local guides that allow you to make the most of every activity.
DEPARTURE TAX:
Costa Rica – There is no entry fee. If you exit Costa Rica overland, there is a US$7 departure tax. If you exit Costa Rica by air, a departure tax of US$29 is normally included in the cost of your ticket. Check with your airline.
TIPPING
If you're happy with the service you receive, providing a tip - though not compulsory - is appropriate. While it may not be customary to you, it's of great significance to the people who will take care of you during your travels, inspires excellent service, and is an entrenched feature of the tourism industry across many destinations. Please note we recommend that any tips are given directly to the intended recipient by a member of your group, rather than collected and passed on by the group leader.
The recommended tipping amounts are listed in USD for the relatability of universal travellers. We do however recommend that you tip in the local currency - Hold on to your smaller notes and coins to make tipping easier. The following amounts are per person suggestions based on local considerations and feedback from our past travellers:
- Restaurants: Local markets and basic restaurants - round your bill up to the nearest US$5. More up-market restaurants we suggest 10% of your bill.
- Local guides: Throughout your trip you may at times have a local guide. We suggest US$3-5 per passenger per day.
- Drivers: You may have a range of drivers on your trip. Some may be with you for a short journey while others may be with you for several days. We suggest US$3-6 per day for drivers.
- Local guides: There might be times during the trip where you'll have a specialist local guide alongside your trip leader. We suggest tipping these guides about USD$2-3 per day.
- Your Tour Leader: You may also consider tipping your tour leader for outstanding service throughout your trip. The amount is entirely a personal preference, however as a guideline USD$2-4 per person, per day can be used. Of course you are free to tip more or less as you see fit, depending on your perception of service quality and the length of your trip. Remember, a tip is not compulsory and should only be given when you receive excellent service.
In total, we recommend you budget approx USD$5-10 per day of your trip to cover tipping.
What to take
Most travellers prefer to take a small to medium wheeled suitcase, which is a great size for the packing capacity in our private vehicles. Whatever you take, be mindful that you will need to be able to carry your own luggage, handle it at airports, take in/out of accommodation and perhaps even walk short distances. Generally speaking, we recommend you pack as lightly as possible. You'll also need a day pack/bag for activities and day trips. In terms of weight, airlines generally allow a maximum of 15-20kg for check in luggage and a maximum of 5kg for carry on.
Other than the items and clothing you always need on a trip, below we have listed packing suggestions specific for this trip:
ESSENTIAL:
- Small, light day pack suitable for the four-day Savegre River trek
- Quick dry clothing
- Warm as well as light clothing. Central America is often assumed to have hot weather, but it can get cold in the countryside, mountains and at night in the winter so we suggest you check the expected temperatures en route and bring clothing that you can layer
- Waterproof hiking shoes or boots 
- Swimwear
- Microfiber towel
- Sun protection - hat, sunscreen, sunglasses
- Water bottle. We recommend at least a 1.5 litre capacity. The sale of bottled water contributes to an enormous environmental problem around the world. In addition to the water in bottles, the production of a 1 litre plastic bottle takes 2 litres of water and 200ml of oil. A large proportion end up in limited landfill or discarded in waterways and natural environments
RECOMMENDED:
- Soft and/or hard copies of all important documents e.g. air tickets, passport, vaccination certificate, travel insurance etc. and keep the hard copies separate from the originals. While not valid, a copy makes it very much easier to obtain replacements if necessary
- Electrical adapter plug (view www.kropla.com)
- Personal medical kit. Your guide will carry a large kit but we recommend you carry items such as mild pain killers, electrolytes and Band-Aids.
- Watch/Alarm clock or phone that can be used for both
- Tissues &/or toilet paper
- Wet wipes
- Insect repellent
- Camera with spare memory card, charger &/or batteries
- Trekking poles
OPTIONAL:
- Ear plugs to guard against a potential snoring room-mate
- Phrase book
VALUABLES:
Please try to avoid bringing unnecessary valuables, and use your safe if available. It's also a good idea to purchase a money belt or pouch that is easily hidden.
LAUNDRY:
Laundry is available at many hotels and towns during this trip, although you might need to wait for a two-night stop in order to make sure you get it back in time. While laundry at hotels is usually charged by the item, laundromats usually charge by the kilo, which is generally inexpensive (about USD 2 per kilo).
Climate and seasonal
HURRICANE SEASON:
Hurricane season in this region is June to November, when landslides, mudslides, flooding and disruptions to essential services can occur. Intrepid monitors any situations that arise, and may need to change itineraries or activities in response to these natural weather occurrences.
A couple of rules
Everyone has the right to feel safe when they travel. We don't tolerate any form of violence (verbal or physical) or sexual harassment, either between customers or involving our leaders, partners or local people. Sexual relationships between a tour leader and a customer are strictly forbidden.
Use or possession of illegal drugs will not be tolerated on our trips. If you choose to consume alcohol while travelling, we encourage responsible drinking, and expect that you'll abide by the local laws regarding alcohol consumption.
The sex tourism industry is known to exploit vulnerable people and have negative consequences on communities, including undermining the development of sustainable tourism. For this reason, patronising sex workers will not be tolerated on our trips.
By travelling with us you are agreeing to adhere to these rules. Your group leader has the right to remove any member of the group for breaking any of these rules, with no right of refund.
If you feel that someone is behaving inappropriately while travelling with us, please inform your tour leader or local guide immediately. Alternatively, contact us on the emergency contact number detailed in the Problems and Emergency Contact section of this Essential Trip Information.
Feedback
After your travels, we want to hear from you! We rely on your feedback. We read it carefully. Feedback helps us understand what we are doing well and what we could be doing better. It allows us to make improvements for future travellers.
http://www.intrepidtravel.com/feedback/
Emergency contact
GENERAL ISSUES ON YOUR TRIP
While we always endeavour to provide the best possible holiday experience, due to the nature of travel and the areas we visit sometimes things can and do go wrong. Should any issue occur while you are on your trip, it is imperative that you discuss this with your group leader or our local representative straight away so that they can do their best to rectify the problem and save any potential negative impact on the rest of your trip.
We recognise that there may be times when your group leader/local partner may not be able to resolve a situation to your satisfaction - if this is the case, please ask the leader to speak to their direct manager.
You may also choose to provide details in your online feedback, which we ask you to complete within 30 days of the end of your trip. But we do ask you to be aware that it is very difficult for us to provide any practical help after the trip is complete.
BOOKING ENQUIRIES / ISSUES
For general enquiries or questions about your booking, please contact your agent or adventure specialist, or visit us at:
www.intrepidtravel.com/contact-us
CRISIS AND EMERGENCIES
In the case of a genuine crisis or emergency, please contact our local office:
Intrepid's Local Operator (located in Costa Rica): +506 6022 4721
Responsible travel
Our Responsible Travel Policy outlines our commitment to preserving the environment, supporting local communities, protecting the vulnerable and giving back to the places we travel. All our trip leaders, suppliers and staff are trained on these principles, and are core to us delivering sustainable, experience-rich travel.
Explore the different parts of our Responsible Travel Policy by visiting:
https://www.intrepidtravel.com/responsible-travel
http://www.intrepidtravel.com/ourtrips/rt/responsibletraveller
Latin Americans can be very conscious of appearance so try to be casual but conservative in your dress. Outside of beach areas halter tops and very short shorts should not be worn. When visiting churches or religious sites shoulders and knees should be covered.
Accommodation notes
OCCASIONAL ALTERNATIVE ACCOMMODATION
The style of accommodation indicated in the day-to-day itinerary is a guideline. On rare occasions, alternative arrangements may need to be made due to the lack of availability of rooms in our usual accommodation. A similar standard of accommodation will be used in these instances.
TWIN SHARE
Accommodation on this trip is on a twin basis.
CHECK-IN TIME
Throughout the trip we request that our hotels prepare rooms in time for our arrival, especially if we're arriving prior to normal check-in time. However this isn't always possible which means we won't be able to check-in immediately on arrival at some hotels. Instead, we can store our luggage and explore our new destination.
PRE/POST TRIP ACCOMMODATION
If you've purchased pre-trip or post-trip accommodation (if available), you may be required to change rooms from your trip accommodation for these extra nights.
Travel insurance
Travel insurance is compulsory for all our trips. We require that, at a minimum, you are covered for medical expenses including emergency repatriation. We strongly recommend that the policy also covers personal liability, cancellation, curtailment and loss of luggage and personal effects.
When travelling on a trip, you won't be permitted to join the group until evidence of travel insurance and the insurance company's 24 hour emergency contact number has been seen by your leader.
If you have credit card insurance your group leader will require details of the participating insurer/underwriter, the level of coverage, policy number and emergency contact number rather than the bank's name and credit card details. Please contact your bank for these details prior to arriving in-country.
http://www.intrepidtravel.com/insurance.php
Your fellow travellers
As you travel on a group trip you will be exposed to all the pleasures and maybe some of the frustrations of travelling in a group. Your fellow travellers will probably come from all corners of the world and likely a range of age groups too. We ask you to be understanding of the various needs and preferences of your group - patience with your fellow travellers is sometimes required for the benefit of everyone's travel experience. Remember too that you have responsibilities to the group. If you are requested to be at a place at a certain time, ensure that you don't keep the rest of the group waiting. We have found time and time again that the very best trips we operate are those where the dynamics within the group work well - this takes just a little effort on your part. Due to privacy reasons we are unable to provide you with contact details and any personal information about your fellow travellers booked on your trip prior to departure.
SINGLE TRAVELLERS:
Our group trips are designed for shared accommodation and don't involve a compulsory single supplement. Single travellers share with people of the same gender in accommodation ranging from twin to multishare. Some of our itineraries have accommodation booked on a mixed gender share basis and where applicable this will be specified in our Essential Trip Information. On a selection of our trips, you have the option to pay a single supplement to ensure that you have your own accommodation (where available). Please note that this only applies to accommodation during the tour - pre-trip and post-trip accommodation will be booked on a single room basis.
Itinerary disclaimer
ITINERARY CHANGES:
Our itineraries are updated regularly throughout the year based on customer feedback and to reflect the current situation in each destination. The information included in this Essential Trip Information may therefore differ from when you first booked your trip. It is important that you print and review a final copy prior to travel so that you have the latest updates. Due to weather, local conditions, transport schedules, public holidays or other factors, further changes may be necessary to your itinerary once in country. The order and timing of included activities in each location may also vary seasonally to ensure our travellers have the best experience. Your tour leader will keep you up to date with any changes once on tour.
OPTIONAL ACTIVITIES:
A selection of optional activities that have been popular with past travellers are listed in the day-to-day itinerary. This isn't an exhaustive list and should be used as a guide only for some of what might be available. Prices are approximate, are for entrance only, and don't include transport to and from the sites or local guides unless indicated. All activities are subject to availability, and may be on a join-in basis. It may not be possible to do all the activities listed in the time available at each destination, so some pre-planning for what you are most interested in is advised. When it's recommended that travellers pre-book these activities, look for a note in the Special Information section of the day-to-day itinerary. For most, they can either be organised independently on the day, or let your leader know you are interested and they can assist.
Where activities are considered medium or high risk, we work with operators whose safety and credentials we have sighted and assessed. Although it is possible that you may find the same activity cheaper with another operator on the ground, we cannot vouch for the safety or quality of that operator. Medium and high risk activities not listed above have not been assessed by us and as such our staff and leaders are unable to assist you with organising these activities. Activities that contravene our Responsible Travel policies are also not listed. Please remember that the decision to partake in any activity not listed is at your own discretion and risk.
Accommodation
Hotel (8 nights),Multishare Cabin (4 nights),Lodge (5 nights)
More from Costa Rica
18 Days from$4,450
START: San Jose
FINISH: San Jose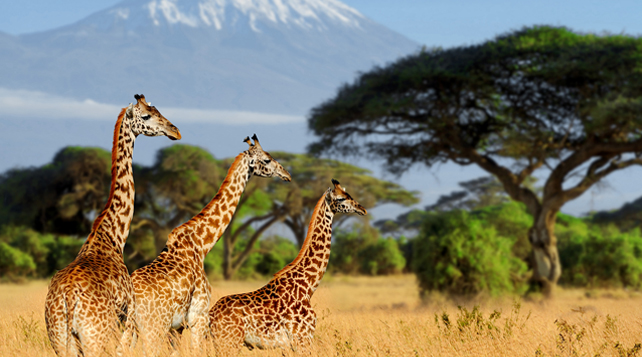 Kenya Safari!
Win a Classic African Adventure Tour to Kenya Overland Safari. Every NOVICA product purchased through the end of the year qualifies as an entry. Let the journey begin!