Fiji Expedition
9 Days from $2,925
START: Nadi
FINISH: Nadi
AGES: 12 - 99
THEME: Expedition
Overview
Description
Uncover the real Fiji on a eight-day cultural expedition from the picturesque coast to the lush highlands. Beginning and ending in Nadi, weave through untouched jungle while travelling to Fiji's most pristine waterfalls and remote villages, discovering the Fijian way of living off the land and their sacred ceremonial customs. Hike over lush grasslands into local villages, raft through Fiji's volcanic rock interior, snorkel off remote beaches at Nananu-i-Ra Island and wander through national parks brimming with tropical wildlife. Discover the sparkling South Pacific waters, experience world-class Fijian hospitality, and unlock a side of Fiji that may be lesser known, but is no less satisfying to experience.
Start: Nadi
Finish: Nadi
Ages: 12 - 99
Theme: Expedition
Accommodation: Hotel (2 nts), Resort (2 nts), Eco Lodge with Shared Facilities (1 nt), Lodge (1 nt), Community Hall with shared facilities (2 nts)
Destination: Nadi
Highlights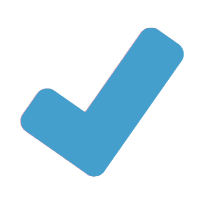 Discover the beautiful Coral Coast, taking a guided walk to learn about the cultural significance of Sigatoka Sand Dunes National Park with your small group.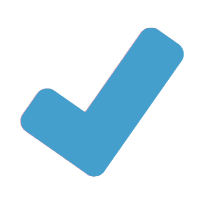 Get your pulse racing as you raft through the heart of Fiji's highlands at Upper Navua Gorge, and take the plunge with a swim at one of Fiji's most picture-perfect waterfalls in Nabalesere.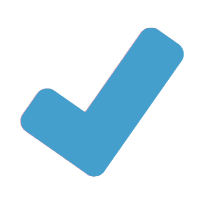 Have time to rest and relax along the shores of Pacific Harbour, and take a boat to the paradisiacal island of Nananu-i-Ra for more relaxation, kayaking or snorkelling.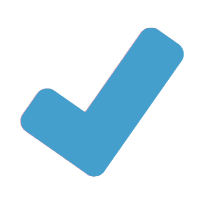 Go on a full day's hike through the grasslands into Naga to Nubutautau villages, hearing first-hand about the history of the area from expert guides and local villagers.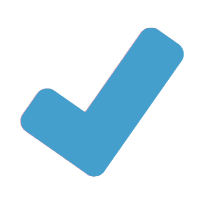 Discover the Fijian centres of Nadi and Suva, and with the option to extend your stay before or after the expedition, you'll be relaxing as soon as you step foot on the island.
Itinerary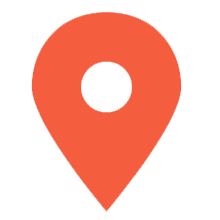 Day 1 : Nadi
Bula! Welcome to Fiji's main island of Viti Levu. Transfer from Nadi International Airport to your hotel and settle into your accommodation in town, situated on the west coast of the main island. Your expedition begins with an important welcome meeting and evening drinks at 6 pm. If you've arrived early, why not check out the chaotic colours of the Hindu temple Sri Siva Subramaniya Swami, or Nadi Temple as it's locally known. Try the island's fresh fruits with the usual tropical suspects (mangoes, pineapples and oranges) and some you might not recognise (pomelo, rose apple and soursop) at the Nadi Produce Market, open Monday to Sunday. After meeting your group leader and travel crew, the evening is yours to enjoy – perhaps at a beachside restaurant or by heading into Nadi Town.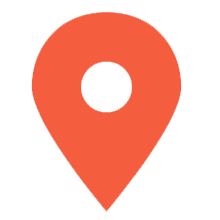 Day 2 : Pacific Harbour
After breakfast, head an hour south of Nadi to Sigatoka Sand Dunes National Park. Here, you'll take four-kilometre ranger-guided walk through the incredible dunes, ranging in heights from 20 to 60 metres – mounds that have formed over millions of years. The views from the sand dunes open out to spectacular scenes along the Coral Coast. Archaeologists have found relics of pottery in the national park dating back 2600 years and the area is home to an ancient burial site that gives clues to Fiji's first inhabitants. After the hike, make your way to tonight's accommodation at Pacific Harbour, where the afternoon is dedicated to chilling out at the pool or along Rovodrau Bay. Settle in, 'cause you're on island time now.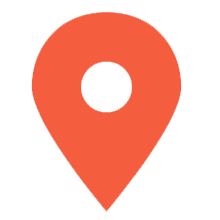 Day 3 : Pacific Harbour
Gear up for an incredible rafting experience in Fiji's highlands at Upper Navua Gorge. Ride down rapids naturally carved through the island's volcanic rock interior, surrounded by towering gorge walls, dense rainforest and dozens of waterfalls. The combination of the dipping parts of river and biological diversity make this Fiji's best spot for rafting. After the exhilarating ride, find a lunch spot to get a good feel for the rainforest terrain. Afterwards, return to Pacific Harbour for another night in your beachside surrounds.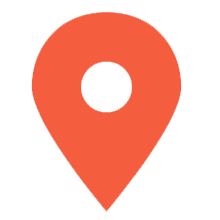 Day 4 : Colo-i-Suva
Leave the resort after breakfast and make your way to Fiji's capital, Suva. You'll have time to take an optional walk through Suva's main market and the city centre, then will have a guided visit to Fiji Museum, which holds exhibits that give insight to the early history of the island, and plays home to artefacts dating back up to 3700 years. This afternoon, head to Colo-i-Suva Forest Park for a short hike to palm-fringed freshwater pools where you can slip into the water. Look to the trees for birds with the park harbouring many of Fiji's endemic bird species, including scarlet robins, Fiji warblers, golden doves and sulphur-breasted musk parrots. Later that evening, continue listening to the sounds of the rainforest sitting next to the river at your lodge accommodation, situated on the outskirts of the park.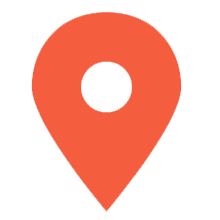 Day 5 : Nananu-i-Ra Island
Take a drive to Nabalesere village (approximately 2-3 hours), and on your way, you'll see traditional Fijian life outside the main areas. The community is nestled in the province of Ra, where you'll hear another form of greeting – instead of saying 'Bula!' as in other parts of the island, 'Yadra!' is used to say hello. Once arrived, your local guide will help the group present a sevusevu to the local village chief – this ceremonial gift is to gain acceptance into the community for visitors, often in the form of a kava root. While farming is the main source of income for many Fiji communities, partnering with the village helps to create an additional source of income. Embark on a 1.5-kilometre hike to the breath-taking Savulelele Waterfall, one of Fiji's most majestic waterfalls, tumbling down from a height of 70 metres. After the swim, return to Nabalesere village for lunch and a hot lemon leaf tea, then travel to the coast (approximately 4 hours) where you'll take a short boat transfer to Nananu-i-Ra Island to spend the night in beachside cottages.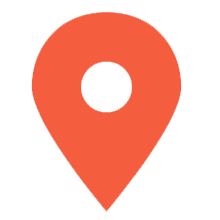 Day 6 : Naga Village
Soak up island life with a free morning on Nananu-i-Ra Island. Today is the perfect time to relax on the beach with a good book and cool off with a swim in the South Pacific. Otherwise, if you're feeling more active, you could strap on a snorkel and get exploring underwater, or take a walk along the island's ridge line for some seriously scenic views. In the early afternoon, transfer off the island head inland to Naga village (approximately 3 hours), presenting another sevusevu to be welcomed and invited into the village. Enjoy a stroll through the surrounding food gardens and join the locals with a communal dinner in the village. Tonight, stay in the comforts of a local village in Naga.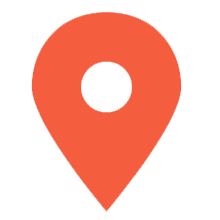 Day 7 : Nubutautau
Get your hiking shoes on and prepare for today's 11-kilometre trekking adventure across Fiji's grasslands and into Nubutautau village. The journey will take around 6 hours in total and is broken up with lunch and a rewarding swim along the way. The trek follows the scenic Sigatoka River. Arriving later in the afternoon, you'll spend the night in the village located in the heart of the island with a backdrop of small scale-farming, grassy hills and evergreen rainforest. Your village stays here in Nubutautau and Naga will give you a true sense of the day-to-day of Fijian locals, away from the resorts and tourist hotspots.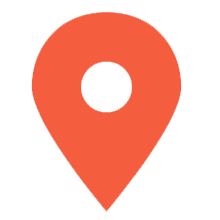 Day 8 : Nadi
This morning, continue your cultural tour of the village and learn of the history of violence and cannibalism of this region in the 19th century, hearing the story of missionary Rev Baker. For those who want to get a bit more active this morning, and optional loop walk down to the river is a good way to check out more of the area and get the heart rate up. After lunch, continue by 4WD along the ridgeline separating two of Fiji's major rivers – the Sigatoke and the Ba – and back down to Nadi for the evening. Tonight, why not gather some of your travel pals together for a celebratory dinner, sharing your memories of an immersive Fiji expedition.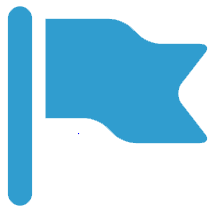 Day 9 : Nadi
With no activities planned for today, you are free to leave the accommodation at any time after breakfast, provided you comply with the internal check-out procedures. That doesn't mean your adventure has to come to an end! If you would like to spend more time in Nadi, we'll be happy to organise additional accommodation (subject to availability). Better yet, why not check out another of Fiji's picturesque islands, like the nearby Mamanuca or Yasawa clusters, and extend your stay in this slice of paradise.
What's Included?
Meals
7 Breakfasts, 2 Dinners
Transport
Private vehicle, Boat, Foot
Accommodation
Hotel (2 nts), Resort (2 nts), Eco Lodge with Shared Facilities (1 nt), Lodge (1 nt), Community Hall with shared facilities (2 nts)
Availability
Starts
Ends
Price
Availability
May 25, 2020
Jun 02, 2020
$2,925
Sep 29, 2020
Oct 07, 2020
$2,925
Important Details
Joining Point
Tanoa International Hotel
Votualevu Road Nadi Airport
Nadi
FIJI
Finishing Point
Tanoa International Hotel
Votualevu Road Nadi Airport
Nadi
FIJI
Physical preparation
You're in for an active trip! Whilst previous experience isn't essential for getting involved, a good level of fitness will really help you get the most out of this tour. There are certain activities it's not possible to skip. If you can imagine yourself doing some challenging hiking for up to 6 hours in one day on paths that might be rough and muddy, then this trip is for you! The villages work hard to keep these clear for you but there aren't constructed walking tracks. A good level of fitness and a spirit of adventure are musts!
If you're already a regular exerciser, it might be an idea to up your game a little. Run those extra laps, cycle the extra mile or swim a few more lengths to make sure you're on top form. If you're not exercising so regularly (we're talking 2-3 times a week here), it's important to start in the weeks leading up to your departure. Your best bet would be to tackle trip-related activities (yes, that's hiking), but anything cardio based will make a huge difference (swimming, running or rowing). Add it to your routine now and you'll be ready to go in no time.
Important information
1. There is no single supplement available for this trip
Group leader
All Intrepid group trips are accompanied by one of our group leaders. The aim of the group leader is to take the hassle out of your travels and to help you have the best trip possible. Intrepid endeavours to provide the services of an experienced leader however, due to the seasonality of travel, rare situations may arise where your leader is new to a particular region or training other group leaders.
Your leader will provide information on the places you are travelling through, offer suggestions for things to do and see, recommend great local eating venues and introduce you to our local friends. While not being guides in the traditional sense, you can expect them to have a broad general knowledge of the places visited on the trip, including historical, cultural, religious and social aspects. At Intrepid we aim to support local guides who have specialised knowledge of the regions we visit. If you were interested in delving deeper into the local culture at a specific site or location then your leader can recommend a local guide service in most of the main destinations of your trip.
Safety
Many national governments provide a regularly updated advice service on safety issues involved with international travel. We recommend that you check your government's advice for their latest travel information before departure and ensure that your travel insurance covers you for all areas your itinerary covers. Please refer to our website's safety page for links to major travel advisories and updates on safety issues affecting our trips. We strongly recommend the use of a neck wallet or money belt while travelling, for the safe-keeping of your passport, flight tickets, cash and other valuable items. Leave your valuable jewellery at home - you won't need it while travelling. Many of our hotels have safety deposit boxes, which is the most secure way of storing your valuables. A lock is recommended for securing your luggage. Your leader will accompany you on all included activities, however during your trip you'll have some free time to pursue your own interests or relax and take it easy. While your leader will assist you with the available options in a given location, please note that any optional activities you undertake are not part of your Intrepid itinerary, and Intrepid makes no representations about the safety of the activity or the standard of the operators running them. Please use your own good judgement when selecting an activity in your free time. Please also note that your Leader has the authority to amend or cancel any part of the trip itinerary if it's deemed necessary due to safety concerns. For more details on the type of conditions and safety standards you can expect on your trip, please refer to Intrepid's operational safety policy on our website. We recommend that you take a moment to read through this information before travelling, and would appreciate any feedback on how well it's being implemented in the field:
https://www.intrepidtravel.com/safety-field
BEACH SAFETY: * Do not swim at unsupervised locations. * Observe and obey safety signage, which indicates current and typical hazards for that location. * Ask a lifeguard or lifesaver for advice on conditions; they are there to make your experience safer and more enjoyable. * Always swim with a friend; never swim alone. * If you get into trouble, stay calm and signal for help by calling and waving your arm above your head. Be aware of your own limitations in terms of your physical health and your swimming ability in the given conditions. Never swim while, or after, consuming alcohol.
Communications
Wi-fi is increasingly widespread in Nadi and Suva. Some hotels may include it as standard but there is often a fee to get online. Internet cafe's are more common in Nadi and Suva. 
Vodafone and Digicel are Fiji's mobile-phone carriers. You can buy a SIM card on arrival and top up as you go. If you love the post office as much as we do, Fiji's postal system delivers quickly. 
Visas
Visas are the responsibility of the individual traveller. Entry requirements can change at any time, so it's important that you check for the latest information. Please visit the relevant consular website of the country or countries you're visiting for detailed and up-to-date visa information specific to your nationality. Your consultant will also be happy to point you in the right direction with acquiring visas. Visas can take several weeks to process, so familiarise yourself with any requirements as soon as you have booked your trip to allow for processing time.
Most nationalities do not require a visa to visit Fiji. To double check your status, please check
http://www.immigration.gov.fj/travel-requirements/visa-exempted-countries
Why we love it
Discover the spectacular scenes of the Coral Coast, taking a guided walk to learn about the cultural significance of Sigatoka Sand Dunes National Park with your small group.
Get your pulse racing as you raft through the heart of Fiji's highlands at Upper Navua Gorge, and take the plunge with a swim at one of Fiji's most picture-perfect waterfalls in Nabalesere.
Have time to rest and relax along the shores of Pacific Harbour, and take a boat to the paradisiacal island of Nananu-i-Ra to snorkel and spot dolphins in their natural environment.
Go on a full day's hike through the grasslands into Naga to Nubutautau villages, hearing first-hand about the history of the area from expert guides and local villagers.
Discover the Fijian centres of Nadi and Suva, and with the option to extend your stay before or after the expedition, you'll be relaxing as soon as you step foot on the island.
Is this trip right for you
This is an active trip with several days of point to point hiking. You only carry a day pack, with your main bags being transferred by vehicle between villages. There are several nights of multi-share stays in the local villages we visit.
Some of the best scenery in Fiji is found on hikes. So, while this trip doesn't require a high level of fitness, it's essential to be at least moderately fit if you want to partake in all activities. All travellers will need to be competent swimmers to take part in the rafting section of this trip.
Part of travelling with Intrepid means respecting local cultures and sensibilities. That way you get the most out of your interactions with local people and environments. We ask for you to be please be aware of cultural considerations when entering and staying in local villages, your tour leader and local guides can assist with local etiquette.
As we stay in some locations where there are few options for eating out, some meals may be set menus rather than being able to choose from a variety of options.
While we've put a lot of research and work into creating this trip, it's a new adventure for Intrepid, and sometimes things don't go exactly to plan. When we head to new destinations, we usually find this style of travel adds to the experience, but it's important to be open and flexible. This is an expedition after all!
Health
Fiji is a developing country and the standard of healthcare reflects this.
Public healthcare in Fiji
The standard of public healthcare in Fiji varies considerably. In urban areas, Fiji's public hospitals tend to be adequate but in rural areas public health facilities are very basic and inefficient, or non-existent. 
Doctors  generally speak a good standard of English.
Suva Private Hospital is one of the very few private facilities in Fiji. It has a 24-hour medical centre with general practitioners, specialist practitioners and comfortable in-patient accommodation. 
Pharmacies in Fiji.
Pharmacies is Fiji can be found in major towns and cities, as well as close to or within most tourist resorts. 
Avoid tap water, salad and raw vegetables washed with tap water and ice in soft drinks. Water-borne, food-borne and other infectious diseases such as typhoid and hepatitis are prevalent in Fiji.
Tuberculosis is prevalent in Fiji, as is the mosquito-borne disease, dengue fever, which has become endemic across the country as a whole. Note that there are no vaccines for dengue fever.
Food and dietary requirements
Kava is a drug made from the ground roots of the plant Piper methysticum, a member of the pepper family that also includes black pepper. It is native to the South Pacific.
Kava can be consumed as a drink or as a supplement or extract. Traditionally the root is crushed, ground or powdered and soaked in water to be drunk as a tea. This tea is often consumed socially and as part of traditional ceremonies and cultural practices throughout the Pacific Islands.
In small doses, the effects of kava include muscle relaxation, sleepiness and feelings of wellbeing. However, long-term use of kava can lead to a range of health problems, including malnutrition, weight loss and apathy.
Kava, has potential health risks. It can cause dangerous reactions with alcohol and prescription medications, including anti-depressants.
The amount of water you need for a day's walk in Fiji will depend on the heat, humidity, your own personal fitness, and how much you naturally sweat.
Your leader will brief you daily you on how much you'll need for that day's walking, but as a rule, you will need up to 3 litres carrying capacity (e.g. 2 x 1.5 litre bottles or a 3-litre water reservoir) in your day pack for any full day walk.
You should purchase water purification tablets prior to travel.
Always drink filtered, boiled or water treated with purification tablets if filling water bottles from any source, including taps in lodges and villages. Support vehicles carry a supply of filtered water for refilling bottles.
Lemon-leaf and lemongrass tea, using boiled water, is in plentiful supply in the villages, and with a bit of sugar added makes for a good energy drink!
Most villages we visit are fairly self-sufficient and meals generally consist of local produce from the surrounding fields. The ladies each provide a couple of dishes, and you'll be able to choose from various bowls. Most dishes are vegetarian, but sometimes include fish. In villages, meals are eaten in the traditional way, sitting on the floor with food placed on a long mat or piece of material.
Don't be surprised by being told 'kana vakalevu', 'eat more'.
Money matters
SPENDING MONEY:
When it comes to spending money on the trip, every traveller is a little different. You know your spending habits better than we do, so please budget a sensible amount for things like meals not included, drinks, shopping, optional activities and laundry. It's always better to bring a little more than you think you'll need. Also make sure you've read your trip details thoroughly so you know what's included in the trip price and what isn't. This should make budgeting a little easier. You'll find this info in the Inclusions section of your Essential Trip Information (that's this document).
CONTINGENCY FUNDS:
We try to plan for every eventuality, but there are still some things beyond our control. Please make sure you have access to an extra US$500 for emergencies (e.g. severe weather, natural disasters, civil unrest) or other events that result in unavoidable changes to the itinerary (e.g. transport strikes or cancellations, airport closures). Sometimes these things necessitate last minute changes to enable our trips to continue to run, and as a result there may be some extra costs involved.
The recommended amounts are listed in USD for the relatability of universal travellers, however the local currency is needed in the countries you are visiting.
What to take
We recommend the following items for your trek 
A light weight sleeping bag or silk sleep sheet (blankets and mattresses supplied where required)
Strong plastic bags or a dry bag to waterproof the contents of your backpack and daypack.
Head torch (practical and light, LED versions are efficient). Remember to bring a spare bulb and batteries.
Two one-litre water bottles/bladders that are strong and light. Bear in mind water-purifying tablets take 1 hour to work so you should always have a backup water bottle or 2 water bladders to rotate.
Camera/phone.  A waterproof camera is strongly suggested - alternatively buy a waterproof casing 
Sunglasses/Sunhat/sunscreen
Book or cards for down time 
Light weight, quick dry towel
Personal medical kit
CLOTHING & FOOTWEAR
At least one set of non-trekking clothes 
A pair of strong, comfortable, worn-in hiking boots (wear these on the plane just in case your bag gets lost - broken-in boots are hard to replace!)
Thongs, sandals, jandals or the like
Rain jacket
Warm long sleeve layers for cooler nights.
Sarong/wrap 
A comfortable wide-brimmed hat with chin-strap or similar, which will survive getting wet regularly.
Several changes of socks.
Two changes of comfortable walking clothes. These must be strong, lightweight and comfortable when wet. for protection of the lower leg. It is important that your shirts should have loose fitting long sleeves that can be rolled up in the shade or down to protect your arms in the sun. Cotton-based fabric is often more comfortable in the heat, though modern high-tech fibres are also excellent.
Swimming costume 
VALUABLES:
Please try to avoid bringing unnecessary valuables, and use your hotel safes to store the bulk of your money, passport, and airline tickets. It's also a good idea to purchase a money belt or pouch that is easily hidden. We strongly recommend that you photocopy all important documents e.g. air tickets, passport, vaccination certificate, etc. and keep the copies separate from the originals. While not valid, a photocopy makes it very much easier to obtain replacements if necessary.
BATTERIES/POWER:
Always carry an extra battery for your camera just in case. Charging of batteries is advised before checking out of your hotel rooms. Please bear in mind there may be some nights were electricity may not be as readily available as you might be used to.
FOOTWEAR FOR HIKING/TREKKING
This tour includes hiking on unsealed paths, with sometimes slippery, muddy and uneven terrain. Please ensure you pack hiking boots or walking shoes that are fully enclosed, have good grip and are comfortable for you to walk in for an entire day (preferably not brand new, as this can lead to blisters).
Climate and seasonal
Fiji has a warm tropical climate. Peak season is late March through to early December.
Maximum temperatures in Fiji rarely move out of the 31C to 26C range all year round.
The Fijian winter or dry season is May to October and brings low rainfall, low humidity and milder temperatures.
Fiji's wet season is November to April and is characterised by heavy, brief local showers.
A couple of rules
Everyone has the right to feel safe when they travel. We don't tolerate any form of violence (verbal or physical) or sexual harassment, either between customers or involving our leaders, partners or local people. Sexual relationships between a tour leader and a customer are strictly forbidden.
Use or possession of illegal drugs will not be tolerated on our trips. If you choose to consume alcohol while travelling, we encourage responsible drinking, and expect that you'll abide by the local laws regarding alcohol consumption.
The sex tourism industry is known to exploit vulnerable people and have negative consequences on communities, including undermining the development of sustainable tourism. For this reason, patronising sex workers will not be tolerated on our trips.
By travelling with us you are agreeing to adhere to these rules. Your group leader has the right to remove any member of the group for breaking any of these rules, with no right of refund.
If you feel that someone is behaving inappropriately while travelling with us, please inform your tour leader or local guide immediately. Alternatively, contact us on the emergency contact number detailed in the Problems and Emergency Contact section of this Essential Trip Information.
Feedback
Can't stop thinking about your adventure? Tell us all about it! We read each piece of feedback carefully and use it to make improvements for travellers like you. Share your experience with us at: http://www.intrepidtravel.com/feedback/
Emergency contact
GENERAL ISSUES ON YOUR TRIP
While we always endeavour to provide the best possible holiday experience, due to the nature of travel and the areas we visit sometimes things can and do go wrong. Should any issue occur while you are on your trip, it is imperative that you discuss this with your group leader or our local representative straight away so that they can do their best to rectify the problem and save any potential negative impact on the rest of your trip.
We recognise that there may be times when your group leader/local partner may not be able to resolve a situation to your satisfaction - if this is the case, please ask the leader to speak to their direct manager.
You may also choose to provide details in your online feedback, which we ask you to complete within 30 days of the end of your trip. But we do ask you to be aware that it is very difficult for us to provide any practical help after the trip is complete.
Fiji Operations: +679 9472732 & +679 9980560
Responsible travel
When you're visiting or staying in a Fijian village there are some important rules for you to remember so that you are being respectful of Fiji's history and culture.
The most important ones are:
● Always wear a sulu (sarong/wrap around material) that covers your legs down to just above your ankles while you're within the village boundaries
● Never wear a hat or anything on your head while you're in the village
● Always take your shoes off before going inside (you can keep your socks on)
● Sit down as quickly as possible when you go inside and don't stand up indoors
● If you need to move around indoors when others are sitting, it's polite to stoop or crawl
● If you're presented with a bowl of kava it's polite to drink the first one…clap once, take the bowl and drink it all, and after returning the bowl clap three times
Our Responsible Travel Policy outlines our commitment to preserving the environment, supporting local communities, protecting the vulnerable and giving back to the places we travel. All our trip leaders, suppliers and staff are trained on these principles, and are core to us delivering sustainable, experience-rich travel.
Explore the different parts of our Responsible Travel Policy by visiting:
https://www.intrepidtravel.com/responsible-travel
Accommodation notes
The villages you will visit all have a community hall which is made available for our use.
Some villages also have traditional bures available for guests. In villages, sleeping
is on mattresses laid on top of soft traditional mats, sleeping spaces in bures or community halls are shared by guests on the trip. There are flush toilets and cold water showers. Lodges are similar, but are kitted out with beds and tables and chairs.
Travel insurance
http://www.intrepidtravel.com/insurance.php
Travel insurance is compulsory for all our trips. We require that, at a minimum, you are covered for medical expenses including emergency repatriation. We strongly recommend that the policy also covers personal liability, cancellation, curtailment and loss of luggage and personal effects.
When travelling on a trip, you won't be permitted to join the group until evidence of travel insurance and the insurance company's 24 hour emergency contact number has been seen by your leader.
If you have credit card insurance your group leader will require details of the participating insurer/underwriter, the level of coverage, policy number and emergency contact number rather than the bank's name and credit card details. Please contact your bank for these details prior to arriving in-country.
Your fellow travellers
As you travel on a group trip you will be exposed to all the pleasures and maybe some of the frustrations of travelling in a group. Your fellow travellers will probably come from all corners of the world and likely a range of age groups too. We ask you to be understanding of the various needs and preferences of your group - patience with your fellow travellers is sometimes required for the benefit of everyone's travel experience. Remember too that you have responsibilities to the group. If you are requested to be at a place at a certain time, ensure that you don't keep the rest of the group waiting. We have found time and time again that the very best trips we operate are those where the dynamics within the group work well - this takes just a little effort on your part. Due to privacy reasons we are unable to provide you with contact details and any personal information about your fellow travellers booked on your trip prior to departure.
SINGLE TRAVELLERS:
Our group trips are designed for shared accommodation and don't involve a compulsory single supplement. Single travellers share with people of the same gender in accommodation ranging from twin to multishare. Some of our itineraries have accommodation booked on a mixed gender share basis and where applicable this will be specified in our Essential Trip Information. On a selection of our trips, you have the option to pay a single supplement to ensure that you have your own accommodation (where available). Please note that this only applies to accommodation during the tour - pre-trip and post-trip accommodation will be booked on a single room basis.
Itinerary disclaimer
ITINERARY CHANGES:
Our itineraries are updated regularly throughout the year based on customer feedback and to reflect the current situation in each destination. The information included in this Essential Trip Information may therefore differ from when you first booked your trip. It is important that you print and review a final copy prior to travel so that you have the latest updates. Due to weather, local conditions, transport schedules, public holidays or other factors, further changes may be necessary to your itinerary once in country. The order and timing of included activities in each location may also vary seasonally to ensure our travellers have the best experience. Your tour leader will keep you up to date with any changes once on tour.
Accommodation
Hotel (2 nts),Resort (2 nts),Eco Lodge with Shared Facilities (1 nt),Lodge (1 nt),Community Hall with shared facilities (2 nts)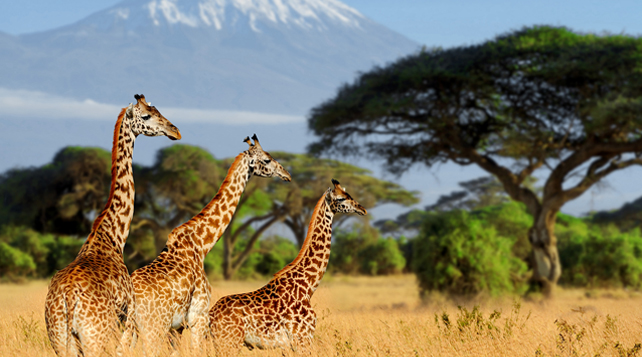 Kenya Safari!
Win a Classic African Adventure Tour to Kenya Overland Safari. Every NOVICA product purchased through the end of the year qualifies as an entry. Let the journey begin!