India Experience
21 Days from $4,355
START: Delhi
FINISH: Kovalam
AGES: 18 - 99
THEME: Explorer
Overview
Description
Experience the real India on this comfortable introduction to the cultures of the north and the natural beauty of the south. Travelling from Delhi to Kovalam, see what that India has to offer on a 21-day enigmatic adventure. The country's highlights and hidden jewels are revealed against a backdrop of green through the Western Ghats and in the vibrant towns of Rajasthan. Visit India's lively cities contrasted with the quiet repose of tiny fishing villages, along with tea gardens, tribal homes and colonial enclaves. This wonderful introduction to the magic of India includes lavish palaces, vibrant bazaars, Bollywood blockbusters and the incomparable Taj Mahal, so take time to discover its beating heart.
Start: Delhi
Finish: Kovalam
Ages: 18 - 99
Theme: Explorer
Accommodation: Hotel (18 nights), Resort (3 nights)
Destination: Kovalam
Highlights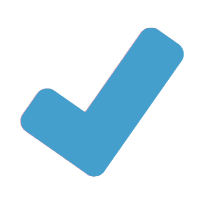 Discover Northern India's man-made beauties – from Jaipur's 'Palace of the Winds' and Royal City Palace to Agra's Red Fort and iconic Taj Mahal.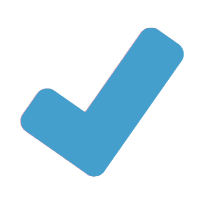 The Taj Mahal may be one of the most recognisable buildings in the world, but do you know its poetic history? A local expert will fill you in.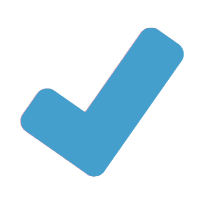 See pilgrims praying and bathing along the ghats of the sacred Ganges River during an unforgettable sunrise cruise in Varanasi – one of India's holiest cities.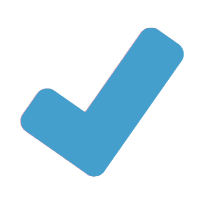 Take a nature walk in the acclaimed Periyar Wildlife Sanctuary, looking out for tiger tracks with your local village guides.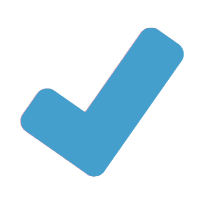 Cruise into the dreamy backwaters of Kerala and take a guided walk through a village to learn about life for the locals who live along these palm-lined canals.
Itinerary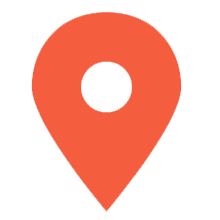 Day 1 : Delhi
Welcome to India. Arrive in Delhi and take your complimentary airport transfer to the hotel. You adventure begins with a welcome meeting at 6 pm where you'll meet your tour leader and fellow travellers. If you arrive early, make sure to get out and explore this exciting capital. Filled with historical sites from different eras, museums and galleries, shops and endless bazaars, there's much to see and do.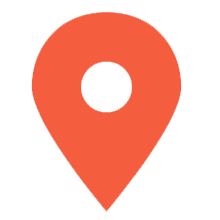 Day 2 : Delhi
After breakfast, your tour leader will take you to the city's historic heart with a guided walking tour of Old Delhi. Set off on the city's modern metro system, then get a taste of India's famed public transport with an optional cycle rickshaw ride through chaotic streets, such as the famous Chandni Chowk. Make a visit to the Jama Masjid, Delhi's oldest mosque and one of its most impressive buildings, then visit the Sheeshganj Gurudwara (Sikh Temple) to learn about the Sikh religion. The rest of the day is free for further exploration or maybe to join an Urban Adventure (booked locally). Perhaps visit the World Heritage-listed Mughal masterpiece of Humayun's Tomb, the first garden tomb in India, built in 1570. Wonder at the tall brick minaret of Qutub Minar, which was started all the way back in the 12th-century, or explore the mighty Red Fort of Delhi. Part palace and part fort, it played an integral part in the history of the city with former residents ranging from royal families to British soldiers.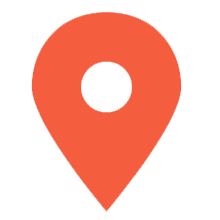 Day 3 : Agra
Farewell Delhi's hypnotising chaos this morning and set off for Agra, home to one of the world's most recognisable monuments. Get a taste of India's rail system with an express train journey to Agra (approx 2 hours). The best way to uncover Agra is by cycle rickshaw, so after arriving you'll be taken on a rickshaw tour of the city. You'll visit the spectacular Taj Mahal. Best known as a monument to love and loss, the 17th-century Taj is a beautiful example of Mughal architecture, surrounded by trimmed English gardens. Agra is also home to one of the finest looking forts in India. Enter the dark red sandstone stronghold of Agra Fort – part fortress, part palace and part prison – and search through throne rooms and tiny but incredibly decorated mosques. The rest of the day is yours to spend as you please. A visit to Sheroes Cafe, which employs women who have been affected by acid attacks, is highly recommended.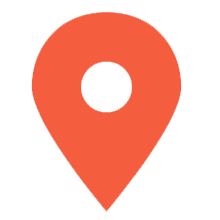 Day 4 : Jaipur
Head to Jaipur, Rajasthan's capital, by private vehicle (approximately 6 hours). Get your first glimpse of the Pink City and its trademark building colour on a walking tour. Navigate crowded streets packed with cars, camel carts, rickshaws, trucks, and bicycles, past traditionally dressed Rajput men wearing colourful turbans and sporting magnificent moustaches, while observing the city's intricate architecture. Visit a bazaar to browse handcrafted textiles, folk art, and the local specialty of semi-precious stones. Make a photo stop at India's most photographed building after the Taj Mahal, the Hawa Mahal or 'Palace of the Winds'. You have the option of also visiting Jantar Mantar, an observatory filled with instruments to track the stars, built by the founder of Jaipur, Maharaja Jai Singh. This evening, continue to indulge in the wonders of Indian culture by watching a Bollywood blockbuster Cinema – an elaborate combination of action romance, drama and music – at the spectacular Raj Mandir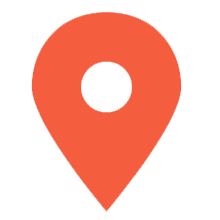 Day 5 : Jaipur
An optional early morning hot air balloon experience won't disappoint – wake early for a breathtaking overhead view of the Pink City bathed in early morning light. (For additional information about this optional excursion, please see the important notes section of your trip notes). Later, climb the twisting roads of the Aravalli Hills and round the final bend to see the massive Amber Fort loom into view. The legacy of a fallen empire, the opulent palace is a superb example of Rajput architecture and is packed with elaborate rooms of lavish murals, frescoed arches and delicate jali work. Don't miss the sparkling Mirror Palace, covered floor-to-ceiling in thousands of reflective tiles, the hall becomes a dazzling fantasy with the light of a single match. The rest of the day is free to explore more of Jaipur that you might have missed yesterday.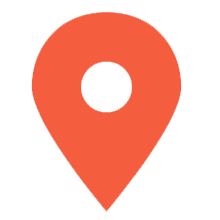 Day 6 : Varanasi
Arrive in the holy centre of Varanasi in the morning after a short flight from Jaipur. Varanasi is awash with shrines and temples, and the ultimate destination for Hindu pilgrims who travel from far and wide to experience this spiritual city. Take a walking tour of the old city, through narrow laneways packed with stalls and shops, past the dhobi wallahs, and the endless temples that echo with bells and the pungent aroma of incense. This evening soak up the unique atmosphere of a candle flower ceremony.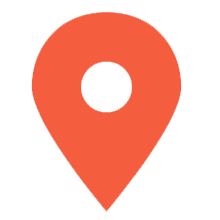 Day 7 : Varanasi
Today starts early with a sunrise boat ride on the Ganges, where you can watch the light gradually illuminate the many ghats and temples along the river as you pass. There is an option to take a trip to nearby Sarnath, one of the four main Buddhist pilgrimage destinations. The site is where Buddha preached his message of the path to enlightenment and features a number of stupas and museums to explore. Alternatively the day can be spent exploring the laneways and alleys behind the ghats, or picking up some examples of the excellent local silk industry. Perhaps witness pilgrims performing ancient bathing rituals and ceremonies as your time in this sacred city comes to an end.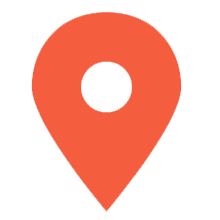 Day 8 : Varanasi - Delhi
Use a free morning to delve further into the spiritual atmosphere of Varanasi, wander through the ghats or perhaps haggle with vendors in colourful bazaars. Return to Delhi by plane (about 1.5 hours) for a last chance to explore India's capital. Perhaps head to the legendary Connaught Place for some last-minute shopping. This evening, why not share one last meal with your group to reminisce about your travels before the trip come to an end.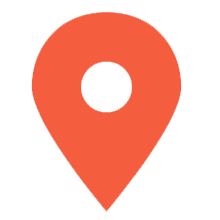 Day 9 : Chennai
Fly to Chennai for the second half of your trip. This flight is included in the cost of the trip. Chennai (previously known as Madras) was the site of the first major settlement of the East India Company in 1639, and is now the fourth largest city in India. The town grew up around the Fort St George and along Mount Road and some interesting historic buildings can be seen here. It's true that it is busy, noisy and often extremely hot, but in many ways it is a surprisingly efficient and orderly place by Indian standards. The Government Museum is worth a visit if you're interested in the history of the city, and for motorcycle enthusiasts the Enfield Factory tour is a must - though it only runs on certain days of the week, so check days and times before you make the journey. You might prefer to just wander the streets and soak up the atmosphere, exploring the many temples and bustling local markets. As this is a combination trip, your group leader and the composition of your group may change at this location. There will be a group meeting to discuss the next stage of your itinerary and you're encouraged to attend, as this is a great chance to meet your new fellow travellers.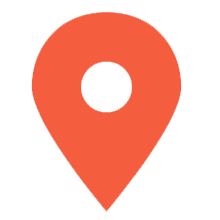 Day 10 : Mamallapuram – Auroville - Pondicherry
From Chennai, drive along the scenic East Coast Road to the fishing village of Mamallapuram. Take a guided tour around the town's laidback beaches and temples, keeping an eye out for the sculptures and carvings dotted around the place. Visit the incredible 8th-century Shore Temple and its mandapams (carved pillars) to pay your respects to the deity Shiva. Drive on to the living project of Auroville. This intriguing experimental township, founded in 1968, has more than 80 rural settlements some 1,500 residents, around half of whom are foreign nationals. Auroville is also home to the world's largest solid crystal, which you can examine. Continue onto Puducherry (Pondicherry) in the late afternoon where your evening is then free. Today's drive should take around three hours in total.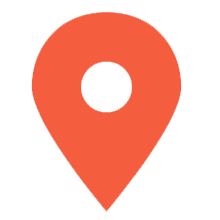 Day 11 : Pondicherry
Explore Pondicherry, which was under French rule until 1954, and the European style of the town extends from beautiful colonial architecture right down to the uniforms of the police. Enjoy a walking tour to see local temples, the French Quarter and the spiritual community of Sri Aurobindo Ashram. The rest of the day and evening is free.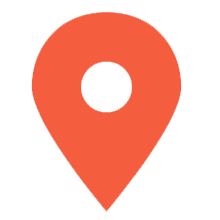 Day 12 : Thanjavur
Head to Tanjavar (approximately 5 hours). Visit the World Heritage-listed Brihadeeswarar Temple, an awesome, thousand-year-old Hindu marvel. Dedicated to Shiva, its one of the largest temples in India and was completed in 1010. Keep an eye out for the sacred bull, carved from a single peice of granite measuring around 5 x 4 metres.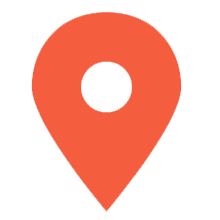 Day 13 : Karaikudi
Drive to Karaikudi today (approximately 2.5 hours). Take a walk around the village after checking in and get a taste of village life. Visit some havelis (mansions), whose grandiose architecture will no doubt impress. Be sure to sample some spicy Chettinad cuisine while you're here.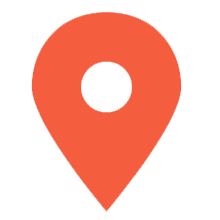 Day 14 : Madurai
Continue on to Madurai (approximately 2 hours). Here you will wander through the colourful markets and bazaars, then visit the Sri Meenakshi Temple in the city's centre. Still in use today, this ancient temple is a maze of lamp-lit corridors leading to shrines where traditional rituals take place. You might also like to explore the National Gandhi Museum (optional), dedicated to the life and achievements of the 'Father of the Nation' and the leader of India's fight for independence. Your evening is then free to spend as you please.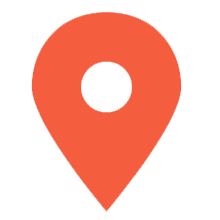 Day 15 : Madurai
Enjoy a day of free time in Madurai. Perhaps visit the Art Museum to see a superb collection of carvings, check out the Tirumalai Nayak Palace or simply relax over endless cups of chai.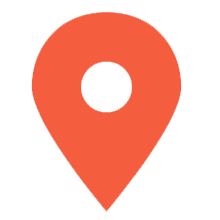 Day 16 : Periyar
Drive through rubber and pineapple plantations to Thekkady and explore the Periyar National Park and Tiger Reserve, perched lakeside in the ranges of the Western Ghats. The sanctuary surrounds a picturesque lake, which was formed as result of a dam that was built in 1895. It ambles through the contours of the wooded hills, and is a permanent source of water for local wildlife. This afternoon, take a tour of a local spice plantation. If you have time, perhaps attend a demonstration of Indian martial arts (kalaripayattu) at the Kadathanadan Kalari Centre.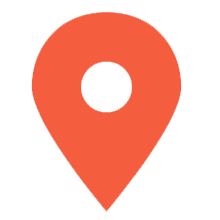 Day 17 : Periyar
In the morning, take a guided nature walk in the acclaimed Periyar Wildlife Sanctuary (approximately 3 hours). Encounters with animals in the wild are never guaranteed, and this is more of a jungle walk than an animal spotting tour, but look out for tiger tracks, spotted deer, Indian elephants or gaur – the world's largest species of buffalo. In the afternoon, unwind with an optional ayurvedic massage or just relax in this scenic setting.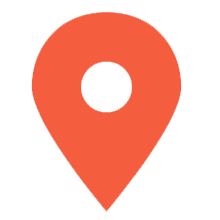 Day 18 : Kochi
In the morning, drive to Kochi, aka Cochin (approximately 7-8 hours). This place is a veritable melting pot of Portuguese, Dutch, Chinese and British influences. Use your free time to get out on the water by local ferry, or wander down the beach at sunset.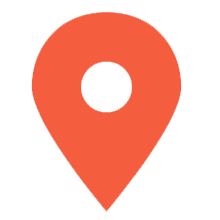 Day 19 : Kochi
Visit the Dutch Palace (Mattancherry Palace), which was built in the 16th century by the Portuguese before the Dutch renovated it. Then check out the oldest functioning Jewish synagogue in India, the Paradesi Synagogue. In the evening witness a classic Kathakali performance, a dramatic dance that combines storytelling with physical technique.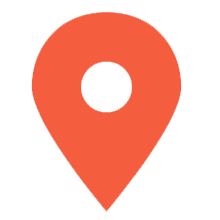 Day 20 : Kerala Backwaters - Kumarakom
Discover sleepy Kumarakom in the backwaters of Kerala. Drive from Kochi to Kumarkon to our resort along the riverside. Take a short backwaters cruise before heading out on a village walk. This is a great chance to meet and talk with the people who live in the backwaters, stroll under palm trees and weave in between the rice fields in this tranquil landscape.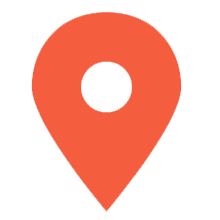 Day 21 : Kovalam
In the morning, drive to Kovalam (approximately 4 hours) via Kerala's capital, Trivandrum (Thiruvananthapuram). Kovalam was once a quiet coastal village known for its export of fresh fish and coconuts, but is now one of India's more popular beach resorts. Visit the ancient temple of Attukal Bhagavathy in the afternoon. If you have free time, explore the old signalling station of Anchuthengu Fort or the 16th-century Koyikkal Palace. Your evening is then free to do as you wish.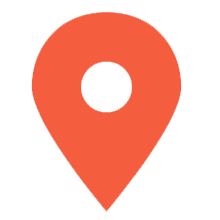 Day 22 : Kovalam
Enjoy free time today. You might like feast on some delicious seafood, check out Anchuthengu Fort, wander around the village or relax on the beach. Perhaps head out with the group for a farewell meal together tonight.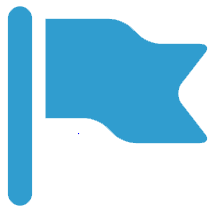 Day 23 : Kovalam
Your trip comes to an end after breakfast and you're free to leave the accommodation at any time.
What's Included?
Meals
19 Breakfasts, 2 Dinners
Transport
Auto rickshaw, Boat, Cycle rickshaw, Metro, Plane, Private vehicle, Ferry, Train
Accommodation
Hotel (18 nights), Resort (3 nights)
Availability
Starts
Ends
Price
Availability
Nov 28, 2019
Dec 20, 2019
$4,325
Fully Booked
Dec 05, 2019
Dec 27, 2019
$4,760
Fully Booked
Dec 12, 2019
Jan 03, 2020
$4,535
Dec 22, 2019
Jan 13, 2020
$4,625
Jan 09, 2020
Jan 29, 2020
$4,705
Feb 06, 2020
Feb 26, 2020
$4,985
Mar 12, 2020
Apr 01, 2020
$4,530
Sep 10, 2020
Sep 30, 2020
$4,355
Sep 24, 2020
Oct 14, 2020
$4,355
Oct 01, 2020
Oct 21, 2020
$4,355
Oct 08, 2020
Oct 28, 2020
$4,355
Oct 22, 2020
Nov 11, 2020
$4,355
Oct 29, 2020
Nov 18, 2020
$4,355
Nov 05, 2020
Nov 25, 2020
$4,355
Nov 12, 2020
Dec 02, 2020
$4,530
Dec 10, 2020
Dec 30, 2020
$4,705
Important Details
Joining Point
L'Affaire Luxury Boutique Hotel
Pusa Road, 17A/12 (Opp.Jessa Ram Hospital)
WEA, Gurudwara Road, Karol Bagh
Delhi
INDIA
Finishing Point
Sagara Beach Resort
Light House Road
Kovalam
INDIA
Phone: +91 471 2481995
Important information
1. The internal flight from Delhi to Chennai is included in the price of your trip.
2. A Single Supplement is available on this trip. See under the Single Traveller section of your Trip Notes for more information.
3. An airport Arrival Transfer is included. Please provide your flight details at the time of booking.
4. This trip is a combination trip and as such the makeup of your group will change on day 9.
5. Using mud pack therapy the Archaeological Survey of India is planning to clean the four small canopies around the main dome of the Taj Mahal from the start of April 2018. This will be followed by the cleaning of the main dome but that could take some time as ASI is yet to calculate its load bearing capacity. The ASI's science branch officials have stated that cleaning the four canopies will take approximately 2 months while main dome cleaning will be completed in phases. We will continue to update as information becomes available.
6. Hot air balloon flights are operated by Sky Waltz in Jaipur. Flights operate mornings from September to June and morning and evening from September to March. Morning flights depart around sunrise and evening flights late afternoon and last 60 mins. Return transfers, tea and coffee plus light refreshments and a certificate of flight are included in the cost. You can register your interest and pay your tour leader at your joining meeting on day 1 of your trip. Payment must be made by cash in either INR/AUD/USD/GBP only and is USD$260pp (subject to change). Flights are subject to ticket availability and weather conditions. Tickets are fully refundable in case of poor weather.
JAIPUR HOT AIR BALLOON FLIGHTS
Hot air balloon flights are operated by Sky Waltz in Jaipur. Flights operate mornings from September to June and morning and evening from September to March.
Morning flights depart around sunrise and evening flights late afternoon and last 60 mins. Return transfers, tea and coffee plus light refreshments and a certificate of flight are included in the cost.
You can register your interest and pay your tour leader at your joining meeting on day 1 of your trip.
Payment must be made by cash in either INR/AUD/USD/GBP only and is USD$260pp (subject to change)
Flights are subject to weather conditions and tickets are fully refundable in case of poor weather.
Group leader
All Intrepid group trips are accompanied by one of our group leaders. The aim of the group leader is to take the hassle out of your travels and to help you have the best trip possible. Intrepid endeavours to provide the services of an experienced leader however, due to the seasonality of travel, rare situations may arise where your leader is new to a particular region or training other group leaders.
Your leader will provide information on the places you are travelling through, offer suggestions for things to do and see, recommend great local eating venues and introduce you to our local friends. While not being guides in the traditional sense, you can expect them to have a broad general knowledge of the places visited on the trip, including historical, cultural, religious and social aspects. At Intrepid we aim to support local guides who have specialised knowledge of the regions we visit. If you were interested in delving deeper into the local culture at a specific site or location then your leader can recommend a local guide service in most of the main destinations of your trip.
Safety
WOMEN'S SAFETY: Women should exercise caution when travelling in India. Reported cases of sexual assault against women are increasing; recent sexual attacks against female visitors in tourist areas and cities show that foreign women are also at risk. While the risk of an incident occurring on your trip is very low, below are some things you can do for your safety and peace of mind when travelling: - Respect local dress codes and customs, perhaps dressing more conservatively than you do at home - Avoid isolated areas, including beaches, unlit city streets and village lanes when alone at any time of day - Avoid travelling alone on public transport, or in taxis or auto-rickshaws, especially at night - If you have to use a taxi get them from hotel taxi ranks and use pre-paid taxis at airports. Try to avoid hailing taxis on the street. Some cities (including Delhi and Chennai) have special taxi services for women with women drivers - If you're being collected at the airport by a driver make sure they have properly identified themselves before you set off. -When leaving your compartment on overnight trains (ie. going to the bathroom), ask a male travel companion to accompany you where possible For further information and advice, visit: http://www.intrepidtravel.com/women-safety-india https://www.intrepidtravel.com/adventures/india-solo-female-traveller-story/ www.gov.uk/government/policies/supporting-british-nationals-overseas/supporting-pages/advice-for-women-travellers www.smartraveller.gov.au/tips/women.html PERSONAL BELONGINGS: We strongly recommend the use of a neck wallet or money belt while travelling, for the safe-keeping of your passport, air tickets, cash and other valuable items. Leave your valuable jewellery at home - you won't need it while travelling. Many of our hotels have safety deposit boxes, which is the most secure way of storing your valuables. A lock is recommended for securing your luggage. FREE TIME: Your leader will accompany you on all included activities, however during your trip you'll have some free time to pursue your own interests, relax and take it easy or explore at your leisure. Please use your own good judgement when selecting an activity in your free time. Please also note that your group leader has the authority to amend or cancel any part of the trip itinerary if it's deemed necessary due to safety concerns. FESTIVALS: Travelling in India and Nepal during Holi can at times be unsafe - drinking and drug use is more widespread during this holiday. Your leader/guide will advise your group on what places to avoid on this day. It may be necessary to alter your itinerary for the day. Diwali (a lunar festival generally held from mid October to mid November every year) is celebrated by local people letting off fireworks in the street. It can be very noisy for several days with extra pollution caused by fireworks. As there are no restrictions on buying fireworks in India there are often injuries caused by people exploding them inappropriately. During this festival your leader/guide may be required to alter your itinerary to avoid large crowds gathering and using fireworks. PERSONAL SAFETY: While travelling there is always the risk of pick-pocketing and petty theft, particularly in the more touristy cities. We recommend that you exercise caution when walking alone at night and encourage you to walk together and only on main, well-lit thoroughfares. Be particularly vigilant on public transport. Simple measures like carrying your day pack on your front, not hanging your bag over the back of your chair and wearing a money belt will reduce any chance that your valuables should go missing. SCAMS: Scams involving ATM and credit cards, train tickets, taxis, temple donations and tourist guides operate throughout India. If you are the victim of a scam, report it immediately to the nearest police station. Even though they may not be able to get your money or goods back, they can issue you with an official loss report for insurance purposes.
AIR POLLUTION The high levels of air pollution in New Delhi (and across urbanised India) may aggravate bronchial, sinus or asthma conditions. Children, the elderly and those with pre-existing medical conditions may be especially affected. Please ensure you bring the required medication with you if you have any of these type of medical conditions. You can check the pollution index levels for many cities on the following website: http://safar.tropmet.res.in/ Our tour leaders have a supply of masks for sale at the joining meeting should you wish to purchase one.
Communications
WIFI
Generally WiFi is available in most parts of India and at most of the accommodation we use. It's usually free in public areas of hotels but some properties will charge for in room use. Please ask your tour leader or the specific hotel reception upon check in. Many restaurants and cafes (especially in tourist areas) offer customers free WiFi. Ask for the password when ordering.
Internet cafes are widespread in India and connections are usually reasonably fast, except in more remote areas.
MOBILE
You can purchase a SIM at the airport (or at kiosks everywhere) for use while travelling in India. Airtel or vodaphone are a good bet. SIMs are relatively cheap. You will need to usually provide 2 passport sized photos and a copy of your passport will be made.
MAIL
Posting airmail letters to anywhere overseas costs ₹25/15. International airmail postcards cost around ₹12. For postcards, stick the stamps on before writing, as the post office can give you as many as four stamps per card. The post office is always a fun adventure in India!
Visas
As a general rule most countries expect that your passport has a minimum of 6 months validity remaining. Please ensure the name on your passport matches the name on your booking and airline tickets. Your passport details are required to complete your booking. Your consultant will contact you when this is required.
Take a copy of the main passport pages and other important documents with you, and leave another copy at home with family or friends.
INDIA:
An E-Tourist Visa (eVT) Facility is available for holders of a passport for a number of countries. This facility allows travellers to pre-register and pay for their visa prior to travel to India. The Visa is collected upon arrival at one of 16 designated airports in India. Please note strict guidelines on the below website.
https://indianvisaonline.gov.in/evisa/tvoa.html
An E-Tourist Visa (eVT) visa on arrival is available for select nationalities including but not limited to the following
Australian, Canadian, New Zealand, German, UK and USA passports.
Passport holders from these countries can apply for an E-Tourist Visa (eVT) to have their visa issued upon arrival at 16 major airports in India.
Please follow the instructions at - https://indianvisaonline.gov.in/evisa/tvoa.html and complete the application for your E-Tourist Visa.
- Please be aware of strict conditions regarding application and travel (check under ELIGIBILITY section).
- E-visas are only available for entry of up to 60 days. If you plan to be in India longer you will need to apply for a tourist visa at an Indian visa application centre in your home country.
- Please note that travellers entering India overland from Nepal are required to apply for a visa in advance their home country. Visas will not be issued on the Nepal/Indian border.
- The E-Tourist Visa DOES NOT apply to travellers entering India overland. Please check your trip notes if you are crossing a border between India and Nepal.
- For the 30 day eTourist visa your expected Date of Arrival into India must be within 30 days of application.
- Indian visas are difficult and time consuming to obtain in Nepal.
Tourist visas are available in Single and Multiple Entry. Be sure to check the date you require a visa from and the length of time you will need to cover, especially if you change countries during your trip.
For your visa application you need to include the following information under the local contact section towards the end of the application. :
PEAK India
25/3 East Patel Nagar
New Delhi 110008
Phone: +91 11 4500 6400
Please note that this information can change at any time. Please always refer to https://indianvisaonline.gov.in/evisa/tvoa.html
This is the official visa online site. There have been reports of other non-official websites that are in fact operated by visa companies - it is at your own risk if you choose to use other parties to process your e-visa.
Why we love it
Discover the man-made beauty that lies across the north of India – from Jaipur's 'Palace of the Winds' and Royal City Palace, Agra's Red Fort and iconic Taj Mahal, to the carved steps leading down to the river in Varanasi
The magical splendour of the Taj Mahal is a must-see on any North Indian odyssey. Enjoy a guided exploration of this immaculate icon. Here's what you need to know before your visit: https://www.intrepidtravel.com/adventures/taj-mahal-travel-guide/
Be immersed in the spirituality of India – the Jama Masjid mosque in Delhi, the ghats of Varanasi, Kama Sutra carved temples and Buddhist pilgrimage sites; evening prayer ceremonies, ancient bathing rituals and candle flower ceremonies on the Ganges
With its idyllic lifestyle and contemporary feel, Puducherry is a beautiful seaside town to explore
Learn about the man who dedicated his life to the independence of India at The National Gandhi Museum
Explore one of the most biodiverse parts of the world, the jungles clad Western Ghats of South India, full of waterfalls, tea plantations, and spice markets
Ferry-hop between the islands of Fort Kochi to discover palaces, temples and Portuguese architecture at every turn
Is this trip right for you
Between December and February flights and trains in the north can be delayed due to fog, (but this just adds to the country's atmospheric vistas).
In the summer months it will get very hot. Be sure to drink lots of water, pack light cotton clothing and use adequate skin protection.
Please note there are several early mornings on this trip, allowing you to see more of the country in the captivating morning light.
We'll be visiting multiple temples during the trip so it's important to wear appropriate clothing that covers the arms, legs and shoulders.
As we'll be walking through varying terrain in national parks, comfortable walking shoes are essential.
Health
MOSQUITO-BORNE ILLNESSES:
Malaria is a risk in many parts of India, including major cities. Cases of dengue fever are reported, especially in the period after the monsoon. Other mosquito-borne diseases (including Japanese encephalitis, chikungunya fever and filariasis) also occur. Take preventative measures such as as wearing long clothing, using repellent and being indoors particularly around dusk and dawn. Consult a medical professional regarding prophylaxis against malaria. For more information, see the World Health Organisation's fact sheets: http://www.who.int/neglected_diseases/vector_ecology/mosquito-borne-diseases/en/
ZIKA VIRUS:
India is classified as an ongoing transmission zone for Zika, with confirmed cases in Tamil Nadu and Jaipur.  Basic precautions for protection from mosquito bites should be taken by people traveling to Zika transmission areas, especially pregnant women.
OTHER INFECTIOUS DISEASES:
Water-borne, food-borne, parasitic and other infectious diseases (including meningitis, cholera, typhoid, hepatitis, tuberculosis, diphtheria and rabies) are common in India. Tap water is not safe to drink. Home-made or unlabelled alcohol can be poisonous. Seek medical attention if you suspect food poisoning, if you have a fever or suffer from diarrhoea.
AIR POLLUTION:
During winter months (October-February), air pollution levels in parts of India can spike to hazardous levels. Severe pollution can increase the risk of respiratory problems. Those with pre-existing medical conditions, particularly heart and lung conditions, may be especially affected. Your leader can assist you to obtain a face mask if required.
INFLUENZA
Cases of influenza A(H1N1) are widespread in India during winter with a number of recent cases in Rajasthan. Discuss influenza vaccination requirements with your doctor or a travel health professional before departing and maintain good hygiene practices by covering your mouth and nose with a tissue when coughing, and washing your hands regularly. For more information, see the World Health Organisation's fact sheets: https://www.who.int/news-room/fact-sheets/detail/influenza-(seasonal)
AIR POLLUTION:
During winter months (October-February), air pollution levels in parts of India can spike to hazardous levels. Severe pollution can increase the risk of respiratory problems. Those with pre-existing medical conditions, particularly heart and lung conditions, may be especially affected.
Food and dietary requirements
FOOD IN INDIA:
Food is a way of life in India. You can snack for a bargain or dine in the finest Indian restaurants. Generally you can eat very cheaply in India. There is a huge choice of restaurants and street stalls serving traditional and local Indian food. In bigger restaurants in areas frequented by more tourists there is a choice between Indian, Chinese and Western style food. Here's some ideas of what to try: https://www.intrepidtravel.com/adventures/best-food-in-india/
https://www.intrepidtravel.com/adventures/foodies-guide-south-india/
Please note that service in restaurants (especially with a group) can be quite slow so patience is a must.
India caters very well towards vegetarians and vegans with almost all restaurants having a veg and pure veg section of the menu. If in doubt please check with your tour leader. See our guide to eating vegan in India here: https://www.intrepidtravel.com/adventures/india-vegan-food-guide/
Your tour leader will be able to direct you towards restaurants that are known to have better hygiene, especially in tourist areas where they are travelling with our groups regularly. For some more advice on avoiding "Delhi belly", see our article here: https://www.intrepidtravel.com/adventures/how-to-avoid-delhi-belly-in-india/
Money matters
The official currency of India is the Indian Rupee (INR). It's symbol is ₹. The most convenient and cheapest way to obtain local currency in is via ATMs, which are readily available in most towns. Look for Bank of India or ICICI ATMs. Our experience has shown they are the most reliable ATMs to use for withdrawals. Cash shortages at ATMs can be a problem in rural areas. Foreign currency notes that are old, torn or faded can be very difficult to exchange, so please bring clean bills, and small denominations are most useful. The use of credit cards can be restricted, mainly to major hotels, shops and higher end establishments.
CONTINGENCY FUNDS:
We try to plan for every eventuality, but there are still some things beyond our control. Please make sure you have access to an extra US$500 for emergencies (e.g. severe weather, natural disasters, civil unrest) or other events that result in unavoidable changes to the itinerary (e.g. transport strikes or cancellations, airport closures). Sometimes these things necessitate last minute changes to enable our trips to continue to run, and as a result there may be some extra costs involved.
The recommended amounts are listed in USD for the relatability of universal travellers, however the local currency is needed in the countries you are visiting.
Optional tipping kitty for this trip: 4000 INR per person
TIPPING
If you're happy with the services provided a tip - though not compulsory - is appropriate. While it may not be customary to you, it's of great significance to the people who will take care of you during your travels, inspires excellent service, and is an entrenched feature of the tourism industry across many Intrepid destinations.
Your Tour Leader:
You may consider tipping your tour leader for outstanding service throughout your trip. The amount is entirely a personal preference, however as a guideline US$3-US$5 per person (in local currency), per day can be used. Of course you are free to tip more or less as you see fit, depending on your perception of service quality and the length of your trip. Remember, a tip is not compulsory and should only be given when you receive excellent service. Please don't tip with coins, very small denomination notes, or dirty and ripped notes. This is regarded culturally as an insult
Commissions:
The receipt of commissions or kickbacks in exchange for recommending particular shops or services is ingrained in the culture of the tourism industry. Rather than turning a blind eye to this unavoidable issue in some areas, we have established a centralised fund whereby contributions from recommended suppliers are collected and distributed back into the business. We aim to provide the best value trips in the market, and this fund assists in keeping operating costs and trip prices low to you. A priority in establishing this fund is that the experience of our traveller - you - is not compromised in any way. Please let us know via the feedback form completed after your trip if we are successfully meeting this objective.
Optional Tipping Kitty:
On Day 1 your tour leader will discuss with you the idea of running a group tipping kitty, whereby everybody contributes an equal amount and then your tour leader pays the tips for drivers, local guides, and hotel staff (excludes restaurant tips). The leader will keep a running record of all monies spent which can be checked at any time, and any money remaining at the end of the tour returned to group members. This is often the easiest way to avoid the hassles of needing small change and knowing when and what is an appropriate amount to tip. Participation in this kitty at your own discretion, and you are welcome to manage your own tipping separately if you prefer. Please note the tipping kitty excludes tips for your tour leader.
Climate and seasonal
INDIAN E VISA (eVT)
The Indian e visa is valid for a max stay in India of 30 days (see visa section of trip notes) As this trip is 26 days, if you are undertaking further travel and plan on staying for longer than 30 days you will need to apply for a visa prior to arrival in India.
INDIA SEASONS:
As a general rule have a look online to check the weather in India just before you are about to travel. This gives you a clearer understanding of what to pack. Here are some general ideas of seasons in India:
December to March:
Pleasant weather – warm days, cool nights.
December and January bring chilly nights in the north.
Fog can delay trains travelling across the north of the country
Temperatures climb steadily from February.
April to June:
April is already hot; May and June are really hot and dry.
From June, the monsoon sweeps from south to north, bringing high temperatures and humidity
Cooler in the hills and mountains across the country
July to November:
Monsoon continues until November.
The southeast coast and southern Kerala see heavy rain from October to early December.
MONSOON:
Travel in rural areas during the monsoon season can be hazardous. Monsoon rains cause flooding and landslides that can cut off some towns and villages for days. It is not unusual for trains to be delayed or cancelled resulting in itinerary changes or for activities in towns near to rivers and lakes (ie Varanasi) to need to be changed during this time of year. During the monsoon, excessive rainfall can see the river Ganges rise to unsafe levels. This may cause the suspension of all water related activities by local government. At this time of year walking along the Ghats can also be dangerous. Your tour leader will be able to advise you locally on any changes.
WINTER:
Winter in India can be colder than you might expect and as this is not peak travel season hotels in some regions may not have adequate heating. In these months you may like to bring thermals for sleeping.
A couple of rules
Everyone has the right to feel safe when they travel. We don't tolerate any form of violence (verbal or physical) or sexual harassment, either between customers or involving our leaders, partners or local people. Sexual relationships between a tour leader and a customer are strictly forbidden.
Use or possession of illegal drugs will not be tolerated on our trips. If you choose to consume alcohol while travelling, we encourage responsible drinking, and expect that you'll abide by the local laws regarding alcohol consumption.
The sex tourism industry is known to exploit vulnerable people and have negative consequences on communities, including undermining the development of sustainable tourism. For this reason, patronising sex workers will not be tolerated on our trips.
By travelling with us you are agreeing to adhere to these rules. Your group leader has the right to remove any member of the group for breaking any of these rules, with no right of refund.
If you feel that someone is behaving inappropriately while travelling with us, please inform your tour leader or local guide immediately. Alternatively, contact us on the emergency contact number detailed in the Problems and Emergency Contact section of this Essential Trip Information.
Feedback
After your travels, we want to hear from you! We rely on your feedback. We read it carefully. Feedback helps us understand what we are doing well and what we could be doing better. It allows us to make improvements for future travellers.
http://www.intrepidtravel.com/feedback/
Emergency contact
In case of a genuine crisis or emergency, transfer or accommodation issues, you can reach our local India Intrepid office on their 24 hour number:
Intrepid Emergency contact: +91 9999 005 019
Responsible travel
When packing be aware that dress standards are conservative and you should dress accordingly. To respect the local culture and for your own comfort, we strongly recommend modest clothing. As a guideline, shoulders and knees at the minimum (and everything in between including midriff and cleavage) should be covered at all times. Wearing shorts and singlet tops is not appropriate and may well restrict your entry into sites of a religious nature, family homes, and will limit your local interaction opportunities in general. Loose, lightweight, long clothing is both respectful and cool in the predominantly warm climate.
http://www.intrepidtravel.com/ourtrips/rt/responsibletraveller
Accommodation notes
ACCOMMODATION:
Some of the accommodation along the way is basic or simple, staying in local guesthouses and homestays. Some may have shared bathroom faciluties with cold water only. We use a mixture of air-conditioned and non-air-conditioned rooms. Some areas of India experience daily load shedding. This is where the power may be turned off at certain times of the day and usually occurs for a few hours in early afternoon. Most hotel properties have a restaurant or cafe serving local meals. Many restaurants and hotels do not serve alcohol for religious reasons or due to local laws. 
SHOWERS:
Showers at some hotels only have hot water at peak times (usually morning and evening). Outside of these times you may need to speak to reception to obtain hot water.
ROOM ISSUES:
If you have any issues with your room, please speak to the hotel and your tour leader right away rather than your travel agent so that the problem can be addressed without delay.
SLEEPER TRAINS IN INDIA:
Sleeper trains are clean and air-conditioned (fan-cooled at times), a great way to travel long distances and still get maximum time in each place. Depending on the route, we travel 2AC or 3AC class as not all classes are available on all routes. Due to the complexity of the ticket purchasing system and high demand for tickets, we are unable to offer upgrades to other classes.
Second Class or 2 Tier AC (2AC) carriages have 4 berths in the compartment section and 2 berths in the aisle bay and individual reading lights. Third Class or 3 Tier AC (3AC) has 6 berths in the compartment and 2 in the aisle bay. Both have curtains for privacy. There are no sinks or charging points in these classes. During the day, bunks are folded away and serve as seats. Toilet facilities are located at either end of the carriage. There is usually an Indian style squat toilet at one end and a western style toilet at the other. You will need your own toilet paper or tissues and cleanliness will depend on the number of people using them. 
Beds are padded bunks, with sheets, pillow and blanket provided. Some people prefer to bring and use their own sleeping sheet. Your luggage travels with you on the train, so packing light will make your journey more comfortable.
Many trains have a dining carriage or a food/snack cart that is brought through the carriages. There are also plenty of vendors selling tea, coffee, water and snacks during the journey, although the hygiene may not be up to standards you are used to at home.
Please note you may be sharing with other members of your group or locals on a mixed gender basis. Tickets are booked on a real name basis using your passport details. We book for all members of the group at the same time, but unfortunately this is no guarantee that we will be accommodated all together on the train. Your leader will do their best to swap with other travellers to allow people who booked together to travel together, but please be aware that this is not always possible. We may at times ask male travellers to swap with solo female travellers for safety considerations.
Travel insurance
Travel insurance is compulsory for all our trips. We require that, at a minimum, you are covered for medical expenses including emergency repatriation. We strongly recommend that the policy also covers personal liability, cancellation, curtailment and loss of luggage and personal effects.
When travelling on a group trip, you won't be permitted to join the group until evidence of travel insurance and the insurance company's 24 hour emergency contact number has been seen by your leader.
If you have credit card insurance your group leader will require details of the participating insurer/underwriter, the level of coverage, policy number and emergency contact number rather than the bank's name and credit card details. Please contact your bank for these details prior to arriving in-country.
http://www.intrepidtravel.com/insurance.php
Your fellow travellers
Some people may worry about being together with a group for a fixed number of days in the confines of the boat. The bonus of our Galapagos voyages is they are small groups, a maximum of 16 travellers [with the average number of travellers 14]. If you are the type of person that does need some alone time the well apportioned cabins [some with private balconies] and a number of common areas, lounge, dining room, terrace, sundeck etc will give you the space to do so.
Most travellers come away from their Galapagos adventure saying it was a the trip of a lifetime and that they have made lifelong friends..............we're sure you will too!
Itinerary disclaimer
ITINERARY CHANGES:
Our itineraries are updated regularly throughout the year based on customer feedback and to reflect the current situation in each destination. The information included in this Essential Trip Information may therefore differ from when you first booked your trip. It is important that you print and review a final copy prior to travel so that you have the latest updates. Due to weather, local conditions, transport schedules, public holidays or other factors, further changes may be necessary to your itinerary once in country. The order and timing of included activities in each location may also vary seasonally to ensure our travellers have the best experience. Your tour leader will keep you up to date with any changes once on tour.
Accommodation
Hotel (18 nights),Resort (3 nights)
More from India
21 Days from$4,355
START: Delhi
FINISH: Kovalam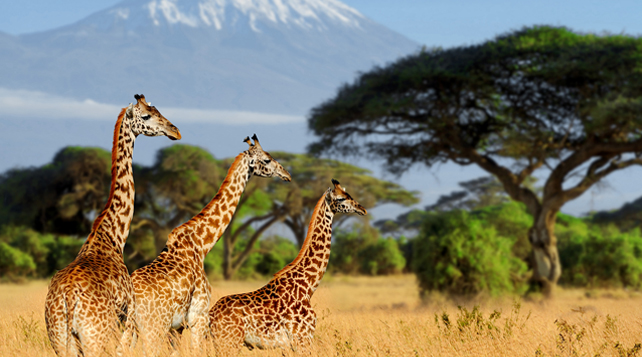 Kenya Safari!
Win a Classic African Adventure Tour to Kenya Overland Safari. Every NOVICA product purchased through the end of the year qualifies as an entry. Let the journey begin!