Iran: Women's Expedition
Overview
Description
Discover culture and comradery from the perspective of local women on this female-only expedition in Iran. Spend 12 days exploring with a local female leader and a group of female travellers and partake in a range of experiences otherwise off limits to mixed gender groups. Step inside the hidden world of an Iranian beauty salon, wander through a women-only park, and travel by public transport in the women-only carriage of the metro, local buses and an overnight train. Experience rural nomadic life with Qashqai people, meet female entrepreneurs and learn secret recipes from those in the know. This trip will expose you to a range of fascinating local women – young and old, religious and secular, conservative and liberal. Before booking on this trip we recommend that you read the 'Safety' section in the Essential Trip Information regarding special safety considerations for Iran trips.
Start: Tehran
Finish: Tehran
Ages: 15 - 99
Theme: Expedition
Accommodation: Hotel (10 nights), Home Stay (1 night)
Destination: Tehran
Highlights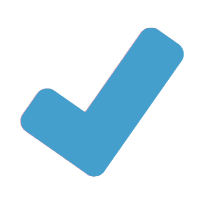 Shop for produce in a lively Iranian bazaar, prepare the food alongside local cooks and then feast on a five-course meal of age-old secret recipes with your new friends.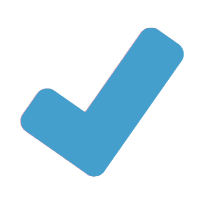 Enjoy a picnic in one of Iran's women's-only parks, one of the few places women can enjoy the sunshine without a hijab.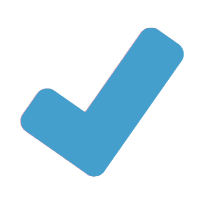 Immerse yourself in rural nomadic life on a beautifully remote homestay with the Qashqai people. Enjoy a meal, sing songs, try on the local dress, and give bread-baking a go.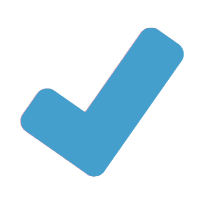 Step inside the fascinating hidden world of an Iranian beauty salon. You'll see that these are oases for many local women, providing a safe space for them to relax and (literally) let their hair down.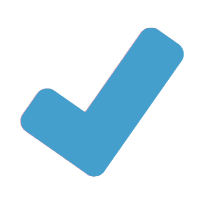 Experience the wondrous remains of the ancient capital of Persepolis – the scale and grandeur will leave you in no doubt that this was once the centre of the known world.
Itinerary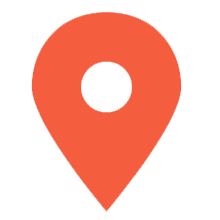 Day 1 : Tehran
Salam! Welcome to Iran. You will be met on arrival at Tehran International Airport and transferred to your hotel for an important welcome meeting at 6 pm today, where you will meet your female leader and fellow travellers joining you on this adventure. Many people have a preconceived idea on the appearance of Iranian women; however, once you start exploring the country, you'll notice a diversity and range of clothing, facial coverings and styles on display. Tonight, be hosted by local Iranian women for a dinner with your group. Each night is never the same and so it will feel like a very personal experience with these women – learning about their lives while tasting different Persian specialties.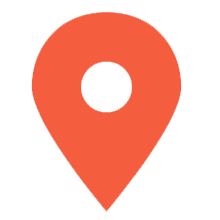 Day 2 : Tehran
Head out on a leader-led orientation walk this morning, checking out the Imam Khomeini Mosque and the labyrinthine maze of the Grand Bazaar. A real highlight of this morning is gazing at the 182-carat pink diamond of Darya-ye-Noor and the sparkling 26,733 jewels of the Naderi Throne at the Treasury of National Jewels. Afterwards, pass by a small fashion boutique where you'll learn different techniques of tying a headscarf, then continue on to the lively Behjat Abad Market for a food adventure. You'll shop for fresh seasonal produce and fragrant spices, then head over to a cooking school where a local female cook will teach you how to create some of the most delectable Persian dishes. This class will include tahchin (Iranian savoury rice cake), morasa polo (jewelled rice), mirza qasemi (grilled eggplant), and the Iranian dessert of Sholeh Zard (saffron rice pudding). Take in the flavours and aromas of these delicious meals as the wafts fill the kitchen, then set the table and gather for a huge Persian feast as you chat and exchange stories.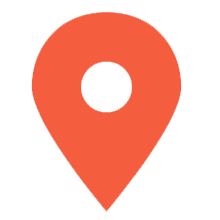 Day 3 : Yazd
Rise and shine nice and early for a 6 am train bound for Yazd (approximately 5-6 hours). Do not fear – the train is very comfortable and there will be time to rest on your way, if you can keep your eyes off the magic desert landscapes! One of Iran's most alluring cities, Yazd is the heart of the Zoroastrian religion and was a major stop on the Silk Road, and still retains its old-world charm. On arrival, get exploring with your leader, perhaps stopping off for a sweet snack as you walk – Yazd is well-known for its range of confectionary featuring plenty of nuts, rosewater and flaky pastry. Continue the Jameh Mosque, notable for its fine mosaics and beautiful exterior. From here you are ideally placed to explore the older parts of the city, walking the narrow kuches (lanes), past simple courtyards and the ornate doors of the mud brick buildings. You will also visit the Fire Temple and Towers of Silence, both vestiges of the city's Zoroastrian heritage.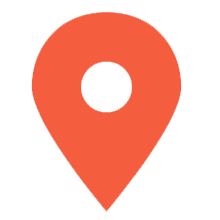 Day 4 : Yazd
Go beyond the landmarks of Yazd to discover the real life of the largest community of Zoroastrians in Iran. Make the short journey to the village of Taft, and spend some time discovering Zoroastrian culture and how to prepare some of their delicious local cuisine. Today, you also have the choice of taking an optional excursion outside of Yazd to Kharanak, Chak Chak and Meybod. The town of Kharanak is believed to be 1000 years old and you can explore the abandoned structures of this hillside settlement, peering into the houses of wealthy merchants and hammans (bathhouses). Chak Chak is one of the most important Zoroastrian pilgrimage sites in Iran, and you can climb up the mountainside to reach the fire temple – your efforts rewarded with wonderful views. The tour will also take you to Narin Castle, thought to be the oldest mudbrick structure in Iran, and the still growing citadel of Meybod before returning to Yazd. If you're after a more relaxing day, you can stay around your hotel – a traditional 19th-century traditional mansion – puff on a qalyan or try some camel fesenjun in the shady courtyard.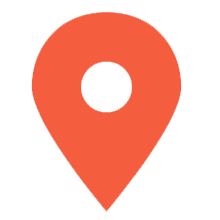 Day 5 : Shiraz
After breakfast, get on the road and head towards Shiraz (approximately 5.5 hours). An hour into the journey, stop by the town of Abarqu in the Zagros Mountains to explore its historic sights, including an ancient ice house, the 11th-century Gonbad Ali Dome, the Qajar-era mansion Khan-e Aghazadeh and a 4000-year-old cypress tree. Load up on some snacks and continue to Shiraz, arriving mid-afternoon. After checking in, head with your group leader to get your bearings around the local neighbourhood. In the early evening, head to a popular gym to join in on a yoga class with local women. This is one of the 'private' spaces that Iranian women can safely and legally remove their Islamic dress to exercise and be themselves without any issues. Relax with these women and enjoy some time to be part of their day-to-day. Afterwards, perhaps discover some popular local street food with your leader – they'll know of all the good spots to eat.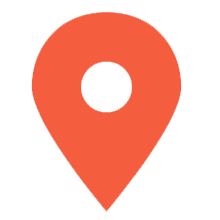 Day 6 : Shiraz
Today, explore what's often referred to as the 'Pearl of Persia' with your group leader. Shiraz is a city of poets, philosophy and art, and has been considered as the centre of Persian romance and culture for thousands of years. Visit the glittering mosque and funerary monument of Shahcheragh – the holiest site in Shiraz, then continue to the Jame Atiq Mosque – parts of which date back to the ninth century. Shiraz is also known for its parks and gardens, and just like the rest of Iran, female-only parks are popping up to allow women to exercise, picnic or just enjoy the sun without a hijab. You'll head to one of these today for a chat to the locals and enjoy a small picnic. With some free time this afternoon, you may like to head to Bagh-e-Eram Gardens – conceived to symbolise Eden and the four Zoroastrian elements (air, water, earth and fire). Otherwise, the tomb of Hafez is highly recommended, and if you go with your leader, you may just catch a poetry recital!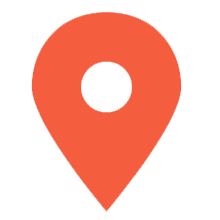 Day 7 : Shiraz
Wake up early for some fresh bread tasting at a local bakery before driving to Persepolis (approximately 1 hour). Once the centre of the Achaemenid Empire and one of the great cities of the ancient world, Persepolis took more than 150 years to build. It was designed primarily to be a centre for the events of the kings and their empire, and its grandiosity and architectural marvel is still on show today. Afterwards, head back to Shiraz and step inside the hidden world of an Iranian hair salon. The hijab comes off, the conversation is lively, and the music is blaring. Treat yourself to a manicure, or perhaps a wash and blow wave. In post-revolution Iran, opening a beauty salon was one of the most conventional ways for Iranian women to have financial independence. Often the basement of a building, or an extra room in the house was used, and off limits to men, these salons have become oases for many. In the evening, head to a local home to help cook dinner and experience, once again, an insight into the daily life of Shiraz locals.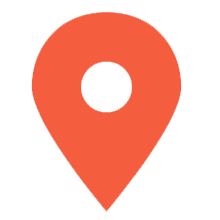 Day 8 : Bishapur
Embark on a morning visit of the Nasir al Molk Mosque to see the intricate rose-coloured mosaic and shimmering sunlight streaming through multicoloured windows, before returning back to your hotel for some breakfast. In the mid-morning, travel towards Bishapur – located 130 kilometres from Shiraz, Bishapur was once the centre of one of the five ancient provinces of Fars. Bishapur has also acted as the summer home of migrating nomadic tribes over the centuries, and although most nomads are more settled in villages nowadays, many of the customs and traditions live on. You'll spend the afternoon and evening in a simple local village home, where you can discover traditional costumes, share a meal, some stories, a song or two and perhaps even learn how to make local bread with your host.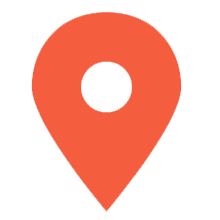 Day 9 : Esfahan
Today is a long travel day (approximately 6 hours) but will be broken up with some stops along the way – you'll get to enjoy the natural surroundings and perhaps stop off for a picnic lunch, before cruising into Esfahan in the late afternoon. Simply put, Esfahan is one of the finest places in the Islamic world. There's an abundance of fine Islamic buildings, most of which are covered with the blue mosaic tiles Iran is renowned for. There's also an enormous bazaar – an ideal place to shop for exquisite Persian carpets, or you can relax by the tranquil gardens, picturesque bridges and superb palaces around town. This evening, take a stroll down to the Zayandeh River and have a look at its historic bridges, which appear to have been lifted straight out of a fairy tale. At several of the bridges, local people gather to talk, drink tea and sing beautiful folk songs. It's a magical place to while away some time, and one of the most atmospheric places in all of Iran.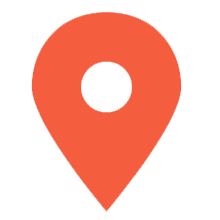 Day 10 : Esfahan
Embark a half-day tour of the city, visiting the World Heritage-listed Imam (or Naqsh-e Jahan) Square. Here, your guide will you give you an insight into life under Persia's greatest ruler, Shah Abbas. Surrounding the square are several grand buildings, such as the Ali Qapu Palace, Sheikh Lotfollah Mosque, Qeysarieh Portal and the majestic Imam Mosque. Located in the west of Imam Square, the Ali Qapu Palace covers six floors and was originally built as the main palace of Shah Abbas. In the afternoon, explore the bazaar with its wonderful scents and spices, musical merchants' cries and, of course, thousands of locals bargaining for their goods. Walk the covered lanes, where shafts of light filter through ceiling and lattice, and browse for fabrics, spices, jewellery and other treasures.  Stop by the Music Museum – a privately-run space showcasing over 300 traditional Iranian musical instruments. Later in the afternoon, perhaps head out with your local Leader to visit the magnificent Armenian Vank Cathedral, wander the bazaar or just relax with your travel buddies.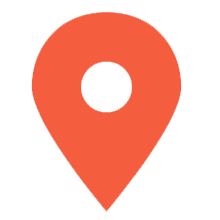 Day 11 : Tehran
This morning, drive around 2 hours to Kashan – a merchant town known for its high-quality ceramics, silks, carpets and fine houses. On arrival, take a walk in the local market for some lunch, and perhaps visit the grand Borujerdi House (Khan-e Borujerdi) with your leader. Built in the 1857 by the famed Persian architect Ustad Ali Maryam, this private residence was a gift to the new bride of a wealthy merchant. Continue to Tehran, arriving in the evening. Spend tonight with your group celebrating your unifying and enlightening Iranian journey.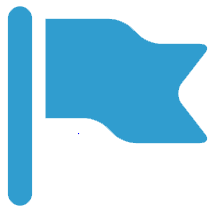 Day 12 : Tehran
With no activities planned for today, you are free to leave the accommodation at any time, provided you comply with the hotel's internal check-out policies (usually 12 pm).
What's Included?
Meals
11 Breakfasts, 5 Dinners
Transport
Metro, Train Private Vehicle
Accommodation
Hotel (10 nights), Home Stay (1 night)
Included Activities
Esfahan - Ali Qapu Palace
Important Details
Joining Point
Roudaki Hotel
12 Shahriar Street
Tehran
IRAN, ISLAMIC REPUBLIC OF
Finishing Point
Roudaki Hotel
12 Shahriar Street
Tehran
IRAN, ISLAMIC REPUBLIC OF
Physical preparation
A reasonable level of fitness is expected and will certainly help increase the enjoyment of the trip. Some of the archaeological sites and activities included involve a fair amount of walking.
Important information
1. Single Supplement -A single supplement is available if you'd prefer not to share a room on this trip. The single supplement excludes Day 8 (Village Home Stay) where you will be in shared accommodation, and is subject to availability. Please speak to your booking agent for further information.
2. Welcome Meeting - There is a welcome meeting at 6.00 pm on day one of this trip, please check in the hotel lobby for a welcome notice.
3. Transfers - A complimentary airport arrival and departure transfer is included; valid if you are arriving on Day 1 or if you have booked pre-tour accommodation through us. You must provide your flight details to your booking agent at least 14 days prior to travel.
4. Visa Information - Please note that US, British and Canadian passport holders will need to book this trip at least 3 months before departure as this is the length of time it takes to process a visa for these nationalities. To avoid dissapointment the application for visa should be made at the time of booking or at least 3 months prior to departure date. There may also be further travel restrictions that apply to these nationalities including restrictions for when you can arrive and depart. Please see the visa section in this essential trip information below for more details and ensure you discuss options with your booking agent before confirming non-refundable airfares.
Please see our online visa information for more details. Simply select the relevant nationality in the drop down list to access detailed visa information http://www.intrepidtravel.com/iran-visa-application-form
5. Important Money Matters - Please note that travellers cannot use debit or credit cards while in Iran. You will need to bring all the money you will need for your entire trip with you. Please read through the money matters section of your essential trip information for further details. 
6. This itinerary has many included activities and free time for you to rest, relax or discover. Please keep in mind that under the regulations of the Iranian Ministry for Foreign Affairs, US, UK and Canadian travellers must be accompanied by a local host (Intrepid's local Operator) on all activities. For this reason your Tour Leader may suggest optional activities during this free time that are organised by our Operator at your own expense. Alternately this free time is the perfect opportunity to relax in your hotel.
7. Booking Conditions - Please note deposits on this trip are non refundable and non-transferable as per our Terms and Conditions. You are required to pay a non-refundable deposit per person for your booking to be confirmed.
8.Safety - We recommend that before your departure you check your government's latest travel advice for information on travelling in Iran and ensure that your travel insurance covers you for all areas of your itinerary. We have links to prominent government travel advisories and regular updates on issues affecting this trip on our Travel Alerts page: https://www.intrepidtravel.com/en/travel-alerts
Group leader
All group trips are accompanied by one of our group leaders. The aim of the group leader is to take the hassle out of your travels and to help you have the best trip possible. We endeavour to provide the services of an experienced leader however, due to the seasonality of travel, rare situations may arise where your leader is new or training other group leaders.
Your leader will provide information on the places you are travelling through, offer suggestions for things to do and see, recommend great local eating venues and introduce you to our local friends. You can expect them to have a broad general knowledge of the places visited on the trip, including historical, cultural, religious and social aspects. In Iran, in accordance with local regulations your Leader will also be a licensed Tour Guide and will not only have a broad general knowledge of the places visited on the trip; but will also have specialised knowledge on the sites visited and provide full guiding services.
Safety
Many national governments provide a regularly updated advice service on safety issues involved with international travel. We recommend that you check your government's advice for their latest travel information before departure and ensure that your travel insurance covers you for all areas your itinerary covers. Please refer to our website's safety page for links to major travel advisories and updates on safety issues affecting our trip. We strongly recommend the use of a neck wallet or money belt while travelling, for the safe-keeping of your passport, air tickets, cash and other valuable items. Leave your valuable jewellery at home - you won't need it while travelling. Many of our hotels have safety deposit boxes, which is the most secure way of storing your valuables. A lock is recommended for securing your luggage. Your leader will accompany you on all included activities, however during your trip you'll have some free time to pursue your own interests, relax and take it easy or explore at your leisure. While your leader will assist you with the available options in a given location, please note that any optional activities you undertake are not part of your Intrepid itinerary, and Intrepid makes no representations about the safety of the activity or the standard of the operators running them. Please use your own good judgement when selecting an activity in your free time. Please also note that your Leader has the authority to amend or cancel any part of the trip itinerary if it's deemed necessary due to safety concerns. For more details on the type of conditions and safety standards you can expect on your trip, please refer to Intrepid's operational safety policy on our website. We recommend that you take a moment to read through this information before travelling, and would appreciate any feedback on how well it's being implemented in the field: www.intrepidtravel.com/safety
FIRE PRECAUTIONS: Please be aware that local laws governing tourism facilities in this region differ from those in your home country and not all the accommodation which we use has a fire exit, fire extinguishers or smoke alarms. BALCONIES: Some hotel balconies don't meet western standards in terms of the width of the balcony fence being narrower than 10cm. TRAFFIC AND DRIVING ON THE OTHER SIDE OF THE ROAD: Depending on where you come from please note that drivers in this part of the world may drive on the opposite side of the road from what you are used to. Look both ways before crossing any road. Traffic can be a little more chaotic than you might be used to at home. Be aware! SEAT BELTS: Please be aware that local laws governing transportation safety may differ from those in your home country and not all the transport which we use is able to provide seat belts. PICK POCKETING & PERSONAL SAFETY: While travelling there is always the risk of pick-pocketing and petty theft, particularly in the more touristy cities. We recommend that you exercise caution when walking at night and encourage you to walk in groups and only on main, well-lit thoroughfares. Be particularly vigilant on public transport. Simple measures like carrying your day pack on your front, not hanging your bag over the back of your chair or on the floor and wearing a money belt will reduce any chance that your valuables should go missing. WATER SAFETY: Please take care when taking part in any activities in the ocean, river or open water, where waves and currents can be unpredictable. It's expected that anyone taking part in water activities is able to swim and have experience in open water. All swimmers should seek local advice before entering the water. TRAVEL ADVICE & TRAVEL INSURANCE We recommend that you check your government's advice in relation to the areas you will be visiting for their latest travel information before departure and ensure that your travel insurance covers you for all areas your itinerary covers.
SAFETY IN IRAN: Following recent incidents in Iran, we recommend that you check your government's advice for their latest travel information before your departure and that you ensure that your travel insurance covers you for all areas in your itinerary. We have links to all major travel advisories and regular updates on issues affecting your trip on our travel alerts page. Is Iran safe? This question will be asked of you many times before you arrive in Iran and long after you return. One of the biggest misconceptions is that Iran is an unfriendly country - this couldn't be further from the truth. You are likely to be greeted with salaams (hello) by the many friendly faces that you'll see during your time here. The Iranian people are famous for their warm hospitality and welcoming nature so don't be surprised if locals invite you into their homes where you'll suddenly find yourself reclining on a Persian carpet with your smiling hosts, drinking tea and sharing food and plenty of laughs. Tourism is in its infancy in Iran and you'll find that the local people will show a genuine interest towards you and want to try out their English on you. Of course, petty crime does exist but probably the only danger you'll face while here is the country's chaotic traffic, especially when crossing the road or even while walking on the footpath.
Visas
PASSPORT
As a general rule most countries expect that your passport has a minimum of 6 months validity remaining. Please ensure the name on your passport matches the name on your booking and airline tickets. Your passport details are required to complete your booking. Your consultant will contact you when this is required. Take a copy of the main passport pages and other important documents with you, and leave another copy at home with family or friends.
VISAS
Visas are the responsibility of the individual traveller. Entry requirements can change at any time, so it's important that you check for the latest information. Please visit the relevant consular website of the country or countries you're visiting for detailed and up-to-date visa information specific to your nationality. Your consultant will also be happy to point you in the right direction with acquiring visas. Visas can take several weeks to process, so familiarise yourself with any requirements as soon as you have booked your trip to allow for processing time.
IRAN:
Most foreign visitors require a visa to enter Iran. Please be aware that this can be a frustrating and stressful process, and can take from 6-8 weeks. You will need to allow sufficient time for this and plan any other travel around your Iran trip accordingly. The cost of a visa also varies dependent on your nationality, and also changes regularly, making it hard for us to advise of the actual cost. But you should plan for it to cost somewhere around 100-180EUR depending if you get a visa before departure or on arrival.
Iranian visas are issued in a two-step process and this will differ according to your nationality.
1. An authorisation code for your visa must be issued by the Iranian Ministry of Foreign Affairs.
2. A visa for your passport must then be obtained at an Iranian Embassy once the authorisation code has been issued, or on arrival (depending on your nationality).
If you are travelling on UK, USA or CANADIAN passport please be aware that your visa process can take longer due to government regulations. Please check that you will have sufficient time to obtain a visa before departure.
Follow the link below and select your nationality in the drop down list to access detailed visa information relevant to you. When your trips has been confirmed you can then proceed to the online visa authorisation code application.
http://www.intrepidtravel.com/iran-visa-application-form
Why we love it
Uncover the extravagant wonder and hidden gems of Iran, with expert local knowledge from a female leader – ornate mosques, ancient cities, small guesthouses and exclusive experiences await!
Enjoy a picnic in one of Iran's increasingly prevalent women's-only parks – one of the few places women can enjoy the sunshine without wearing a hijab.
Immerse yourself in a rural nomadic life on a remote homestay with a Qashqai community. Spend time with your small group enjoying a meal, singing songs and discovering their local customs.
Step inside the fascinating and vibrant hidden world of an Iranian beauty salon, and visit a fashion boutique to learn about the different techniques of tying and wearing a head scarf.
Experience the wondrous remains of the ancient capital of Persepolis – the scale and grandeur will leave you in no doubt that this was once the centre of the known world.
Is this trip right for you
Before booking on this trip we recommend that you read the 'Safety' section in the Essential Trip Information regarding special safety considerations for Iran trips.
Iran is one of the safest and friendliest places you can travel, but it is very conservative. You'll need to be committed to a strict dress code in what may be quite warm weather. Things don't get much more different to home than this!
Part of travelling with Intrepid means respecting local cultures and sensibilities. That way you get the most out of your interactions with local people and environments. On arrival in Iran, all women must wear a headscarf, and must also have their arms and legs covered.
Alcohol is strictly forbidden in Iran and those trying to bring any in will incur severe penalties. Drug laws are also extremely strict, and travellers face lengthy jail terms if caught. Most foreigners are whisked through customs without any delays, but random bag checks do occur.
The pathways around some sites may be uneven, rocky or dusty, and there's exposure to the elements on some activities. Remember to bring a hat and sunscreen and drink plenty of water. If it's winter, dress in layers.
Iran is a big country and this trip covers a lot, so be prepared for some long travel days. Take the chance to sit back, relax and take in the beautiful scenery between destinations
Accommodation at the village homestay will be basic, with limited or shared facilities.
Please note that we use a local supplier for our arrival transfer. As tourism is a developing industry in Iran, it is possible your driver will not speak English.
Debit or credit cards can't be used in Iran, so you'll need to bring cash to last you the whole trip. For more information on this, see 'Money matters' in the Essential Trip Information.
Getting a visa for Iran can be a frustrating and time-consuming process. It may take a couple of weeks to get your authorisation code, and then it can take up to 30 days to receive your visa back from the embassy or consulate. Rules can and do change often – this is the nature of the destination. But we are here to help you through it.
Health
All travellers need to be in good physical health in order to participate fully on this trip. When selecting your trip please make sure you have read through the itinerary carefully and assess your ability to cope with our style of travel. Please note that if, in the opinion of our group leader or local guide, any traveller is unable to complete the itinerary without undue risk to themselves and/or the rest of the group, we reserve the right to exclude them from all or part of a trip without refund.
You should consult your doctor for up-to-date medical travel information or for any necessary vaccinations and anti-malarial requirements before departure. We recommend that you carry a first aid kit as well as any personal medical requirements (including a spare pair of glasses) as they may not easily be obtained at the locations on this trip.
DRINKING WATER:
As a rule we recommend you don't drink tap water, even in hotels, as it may contain much higher levels of different minerals than the water you are used to at home. For local people this is not a problem as their bodies are used to this and can cope, but for visitors drinking the tap water can result in illness. Generally this isn't serious, an upset stomach being the only symptom, but it's enough to spoil a day or two of your holiday. Many hotels and lodges provide safe drinking water, while bottled water is another alternative. Water consumption should be about two litres a day. Rehydration salts, motion sickness tablets, and diarrhoea blockers are available from many pharmacies.
Food and dietary requirements
Your group leader or representative will endeavour to cater for specific dietary requirements where possible, and vegetarianism and gluten intolerance will be catered for in most instances. There are, however some meals and activities that are fixed in advance and therefore cannot be modified to suit dietary requirements.
Please notify your booking consultant of any dietary requirements at the time of booking. For those suffering from particular food allergies, your group leader or representative will endeavour to disclose to their fullest knowledge the main ingredients in dishes being consumed. It is, however, your personal responsibility to ensure that you do not ingest any foods to which you are allergic.
Money matters
When it comes to money matters on the trip, every traveller is a little different. You know your spending habits better than we do, so please budget a sensible amount for things like meals not included, drinks, shopping, optional activities, tipping and laundry. It's always better to bring a little more than you think you'll need.
Also, make sure you've read your trip details thoroughly so you know what's included in the trip price and what isn't. This should make budgeting a little easier. You'll find this info in the Inclusions section of your Essential Trip Information (that's this document).
Please note: all recommendations for additional costs, tipping etc. are in USD. You will need to convert these into the relevant local currency.
TIPPING
Gratuities aren't compulsory on your trip, but they can make a big difference to locals employed in the tourism industry. If you are happy with the services provided, a tip is an appropriate way to thank them. While it may not be customary to you, it is of great significance to the people who will take care of you during your travels, inspires excellent service, and is an entrenched feature of the tourism industry across many Intrepid destinations.
Usually the equivalent of around USD5 to USD10 per person, per day to cover tips is fine. Over the years we have found that many of our travellers find the need for tipping to be both tiresome and embarrassing, especially if they don't have the correct small change. To overcome this, your leader might raise the idea of a group tipping kitty. At your group meeting, your tour leader may discuss the idea of running this kitty, whereby everybody contributes an equal amount and then your tour leader pays the tips as you go. The leader will keep a running record of all monies spent (except restaurant tips). The record can be checked at any time and any money remaining at the end of the tour returned to group members. This kitty does not include tips for your leader and crew.
TIPPING GUIDE
To give you a bit of guidance, we've put together the following tipping notes. These are just suggestions, based on feedback from past travellers and our staff on the ground.
*Basic restaurants; round up to the nearest figure or leaving the loose change is generally fine.
*Up-market restaurants; when checking the bill, if there's an addition of 10% service charge, there's no ,requirement for tipping. Otherwise, 10% of the total bill amount is appropriate.
*Home Stay; USD2 to USD3 per person
*Private Vehicle Drivers;USD2 to USD3 per person per day
*Local guides; in Iran your Tour Leader is also your Local Guide 
*Your tour leader; you may also consider tipping your tour leader for outstanding service throughout your trip. The amount is entirely a personal preference; however as a guideline USD2 to USD4 per person, per day can be used. Of course you are free to tip more or less as you see fit, depending on your perception of service quality and the length of your trip. Remember, a tip is not compulsory and should only be given when you receive excellent service.
Whilst we have used USD as a guide it is perfectly acceptable to tip in local Iranian Rial
EMERGENCY FUNDS
We try to plan for every eventuality, but there are still some things beyond our control. Please make sure you bring an extra USD500 for emergencies (e.g. natural disasters or civil unrest). Sometimes these things necessitate last minute changes to our itineraries, and we can't guarantee there won't be some extra costs involved.
TRAVELLERS TO IRAN PLEASE NOTE:
Iran is very much a cash economy. This means travellers can rarely use debit or credit cards while in Iran. There are virtually no opportunities to withdraw cash in Iran. ATM's are non-existent. Credit cards are also only accepted sporadically; there may be rare occasions in tourist-orientated shops that credit cards are accepted, otherwise cash is the main method of trade in Iran.
If you are arriving into Tehran on Thursday afternoon or Friday we highly recommend passengers exchange money at the Airport as all other currency exchange houses in the city will be closed until Saturday.
What to take
What you need to bring will vary according to the trip style you have chosen, the countries you are visiting and when you are travelling. Generally speaking, we recommend you pack as lightly as possible and make sure that you are able to carry and lift your own luggage, and walk with it for short distances.
Most travellers carry their luggage in a backpack, although an overnight bag with a shoulder strap would suffice if you travel lightly. Smaller bags or backpacks with wheels are convenient although we recommend your bag has carry straps. You'll also need a day pack/bag to carry water and a camera etc for day trips.
Below are some ideas and helpful tips on what you specifically need for this trip.
GENERAL PACKING LIST:
• Travel documents: passport, visa (if required), travel insurance, air tickets or e-ticket receipts and a copy of this document.
• Photocopy of main passport pages, visa (if required), travel insurance and air tickets.
• Personal medical kit. Your guide will carry a large kit but we recommend you carry items such as mild pain killers, electrolytes and bandaids.
• Daypack
• Watch/Alarm clock or phone that can be used for both.
• Power adaptors
• Insect repellent
• Sun protection - hat, sunscreen, sunglasses
• Earplugs and eye mask (you might be sharing with a snorer!)
• Water bottle. We recommend at least a 1.5litre capacity. The sale of bottled water contributes to an enormous environmental problem around the world. In addition to the water in bottles, the production of a 1 litre plastic bottle takes 2 litres of water and 200ml of oil. A large proportion end up in limited landfill or discarded in waterways and natural environments.
• Warm clothes including hat and gloves - When travelling in cooler climates
• Wind and waterproof rain jacket
• Toiletries/travel wipes
• Travel Towel
• Closed in, comfortable walking shoes. As most of our trips include some walking elements, we highly recommend that you take a pair of comfortable, closed-in walking shoes. Closed-in shoes will help to protect your feet from cuts and scratches when walking through bush/grass-lands, and will also act as a barrier protection in rare cases against bites or stings.
• Camera with spare memory cards and batteries
• Swimwear (itinerary dependant)
• Clothes! Bear in mind that laundry facilities will be widely available throughout this trip. The cost varies in each destination.
LUGGAGE LIMIT:
On this trip, you must pack as lightly as possible because you will be expected to carry your own bag and, although you won't be required to walk long distances with your luggage, we strongly recommend keeping the weight under 15kg. If your itinerary includes a flight, please keep in mind that some domestic airlines have checked luggage limits of 15kg.
CLOTHING & CLIMATE:
Please note that as a desert region, the Middle East can have extreme weather. Temperatures are generally hot with little rain. This can become extreme during the summer months of June to August. In the months of December to March it can be very cold, particularly next to the river or the ocean and out in the desert where night temperatures can drop dramatically. Even in the hot months, it can get cold in the desert at night. Consider bringing a sleeping bag, thermals, scarf, gloves and a warm jacket for travel in this period, especially on itineraries which include camping such as on a felucca, in a desert camp, or at a Red Sea beach camp. A light water and windproof jacket is useful and a hat is essential.
VALUABLES:
Please try to avoid bringing unnecessary valuables, and use your hotel safes to store the bulk of your money, passport, and airline tickets. It's also a good idea to purchase a money belt or pouch that is easily hidden. We strongly recommend that you photocopy all important documents e.g. air tickets, passport, vaccination certificate, etc. and keep the copies separate from the originals. While not valid, a photocopy makes it very much easier to obtain replacements if necessary.
BATTERIES/POWER:
Most of our trips have access to power to recharge batteries for phones and cameras regularly. We always recommend that you carry an extra battery for your camera just in case. Charging of batteries is advised before checking out of your hotel rooms. Please bear in mind there may be some nights were electricity may not be as readily available as you might be used to – home stays, beach and desert camps etc.
RESTRICTED ITEMS
Generally drones are not permitted into any Middle East destination or they require registration and pre approval please refer to your airline carrier if you are considering taking a drone on your travels or check out drone laws by country on line.
We have had some reports of binoculars being confiscated or causing delay in customs if carried in hand luggage.  
Climate and seasonal
WEEKEND & PUBLIC HOLIDAYS IN IRAN:
Thursday (afternoon) and Friday are the weekend in Iran. Please note that there may be changes to operating hours of sites, museums and stores. Iran also has a lot of public holidays. The dates of many of these holidays change annually as they are scheduled according to the lunar calendar. If you are arriving over a weekend or public holiday we recommend you change some money beforehand as Currency Exchanges will be closed over these days
IRANIAN NEW YEAR:
Please note that the Iranian New Year will take place from Friday 20 March 2020 to 23 March 2020. Many Iranian banks and government offices will be closed for and entire week. Iran Authorisation code request forms will not be accepted or processed during this time by the Ministry of Foreign Affairs in Tehran
RAMADAN 2020
In 2020, the important month of Ramadan or Ramzan in Turkey will be in progress from 23 April through until 23 May, and the Eid ul-Fitr festival or Bayram in Turkey will be held directly at its conclusion for 3-4 days. Ramadan is a festival of sacrifice where the devout refrain from eating or drinking during daylight hours. During Ramadan, business hours are shortened, including opening hours at some tourist attractions. Alcohol is not permitted during daylight hours and many restaurants will be closed. While you should expect some delays and inconveniences during this period, the month is a fantastic opportunity to travel in a Muslim country and witness this unique period, particularly the nightly celebrations when the sun sets and the fast is broken. Please note that although the Eid ul-Fitr festival can also be a fascinating time to travel it's a period of national holiday. Most government offices and businesses will be closed and some tourist site opening hours may be affected.
Ramadan month can differ from country to country and region to region, it can be a wonderful inclusion in your vacation. If you have concerns about travelling at this time, please check with Intrepid or your booking agent before your departure.
A couple of rules
Everyone has the right to feel safe when they travel. We don't tolerate any form of violence (verbal or physical) or sexual harassment, either between customers or involving our leaders, partners or local people. Sexual relationships between a tour leader and a customer are strictly forbidden.
Use or possession of illegal drugs will not be tolerated on our trips. If you choose to consume alcohol while travelling, we encourage responsible drinking, and expect that you'll abide by the local laws regarding alcohol consumption.
The sex tourism industry is known to exploit vulnerable people and have negative consequences on communities, including undermining the development of sustainable tourism. For this reason, patronising sex workers will not be tolerated on our trips.
By travelling with us you are agreeing to adhere to these rules. Your group leader has the right to remove any member of the group for breaking any of these rules, with no right of refund.
If you feel that someone is behaving inappropriately while travelling with us, please inform your tour leader or local guide immediately. Alternatively, contact us on the emergency contact number detailed in the Problems and Emergency Contact section of this Essential Trip Information.
ALCOHOL, DRUGS AND CONTRABAND:
Alcohol is strictly forbidden in Iran and severe penalties will be incurred by anyone attempting to bring it into the country. Drug laws are also extremely strict and travellers face lengthy jail terms if caught. If found, pork products, obscene material (even glossy magazines showing people in immodest poses), and controversial literature will all be confiscated by custom officials. Upon arrival, you as a foreigner will likely be whisked through customs but note that random bag checks do commonly occur.
Feedback
After your travels, we want to hear from you! We rely on your feedback. We read it carefully. Feedback helps us understand what we are doing well and what we could be doing better. It allows us to make improvements for future travellers.
http://www.intrepidtravel.com/feedback/
Emergency contact
GENERAL ISSUES ON YOUR TRIP
While we always endeavour to provide the best possible holiday experience, due to the nature of travel and the areas we visit sometimes things can and do go wrong. Should any issue occur while you are on your trip, it is imperative that you discuss this with your group leader or our local representative straight away so that they can do their best to rectify the problem and save any potential negative impact on the rest of your trip.
We recognise that there may be times when your group leader/local partner may not be able to resolve a situation to your satisfaction - if this is the case, please ask the leader to speak to their direct manager.
You may also choose to provide details in your online feedback, which we ask you to complete within 30 days of the end of your trip. But we do ask you to be aware that it is very difficult for us to provide any practical help after the trip is complete.
In case of a genuine crisis or emergency, you can reach our local operator on the number below:
Intrepid's Local Operator: +989144546080
Responsible travel
Our Responsible Travel Policy outlines our commitment to preserving the environment, supporting local communities, protecting the vulnerable and giving back to the places we travel. All our trip leaders, suppliers and staff are trained on these principles, and are core to us delivering sustainable, experience-rich travel.
Explore the different parts of our Responsible Travel Policy by visiting:
https://www.intrepidtravel.com/responsible-travel
http://www.intrepidtravel.com/ourtrips/rt/responsibletraveller
Iran is a traditional Islamic nation and a strict dress code is enforced throughout the country. The code of dress must be adhered to at all times. Men must wear long trousers at all times and generally keep themselves neat and tidy. Loose fitting cotton pants are preferable for the Iranian heat. Short sleeve shirts that cover your shoulders and open-toed sandals are now acceptable for men.
Women must wear the hijab at all times, apart from in their hotel bedrooms of course. A hijab consists of the manteau, a loose-fitting trench coat that comes down to just above your knees, plus a headscarf. It is not necessary for foreigners to wear a manteau. A headscarf can be of any colour. It's now perfectly acceptable for women to wear a headscarf that shows some of their fringe and you'll see many ladies doing so and Its acceptable for women to wear loose long linen or cotton shirts, or even long light cardigans. These need to be long enough to cover your bottom. Your group leader will advise you of what attire is appropriate during the welcome meeting.
Upon arrival in Iran, women not wearing a headscarf, long sleeves, closed shoes and a loose fitting skirt or pants may be refused entry into the country (to avoid this problem bring a thin full-length raincoat, long sleeved shirt or tunic from home). Men must be wearing long trousers upon arrival and shirts that cover their shoulder, or they too may be refused entry.
Accommodation notes
OCCASIONAL ALTERNATIVE ACCOMMODATION
The style of accommodation indicated in the day-to-day itinerary is a guideline. On rare occasions, alternative arrangements may need to be made, should this occur. A similar standard of accommodation will be used in these instances.
TWIN SHARE BASIS
Accommodation on this trip is on a twin share basis (unless noted otherwise in the day-to-day itinerary). Please note there may be times where facilities will be shared rather than ensuite, this is noted in the special information section on each day
FACILITIES
In some accommodations bathrooms may be what can be referred to as a "wet room" this simply means that the shower recess will have no lip on it and may not even have a curtain. Extra care needs to be taken as if you are not familiar with this type of facility you may slip. Bathroom shoes are provided to prevent this and we recommend you use them.
Most hotel in Iran do not offer coffee and tea making facilities.
HEATING and COOLING
air-conditioning is not always available and as this is a desert country the temperatures can be warm to very hot in the day and cooler in the evening.
CHECK-IN TIME
Throughout the trip we request that our hotels prepare rooms in time for our arrival, especially if we're arriving prior to normal check-in time. However this isn't always possible which means we won't be able to check-in immediately on arrival at some hotels. Instead, we can store our luggage and explore our new destination.
PRE/POST TRIP ACCOMMODATION
If you've purchased pre-trip or post-trip accommodation (if available), you may be required to change rooms from your trip accommodation for these extra nights.
Travel insurance
Travel insurance is compulsory for all our trips. We require that, at a minimum, you are covered for medical expenses including emergency repatriation. We strongly recommend that the policy also covers personal liability, cancellation, curtailment and loss of luggage and personal effects.
When travelling on a trip, you won't be permitted to join the group until evidence of travel insurance and the insurance company's 24 hour emergency contact number has been seen by your leader.
If you have credit card insurance your group leader will require details of the participating insurer/underwriter, the level of coverage, policy number and emergency contact number rather than the bank's name and credit card details. Please contact your bank for these details prior to arriving in-country.
http://www.intrepidtravel.com/insurance.php
Your fellow travellers
As you travel on a group trip you will be exposed to all the pleasures and maybe some of the frustrations of travelling in a group. Your fellow travellers will probably come from all corners of the world and likely a range of age groups too. We ask you to be understanding of the various needs and preferences of your group - patience with your fellow travellers is sometimes required for the benefit of everyone's travel experience. Remember too that you have responsibilities to the group. If you are requested to be at a place at a certain time, ensure that you don't keep the rest of the group waiting. We have found time and time again that the very best trips we operate are those where the dynamics within the group work well - this takes just a little effort on your part. Due to privacy reasons we are unable to provide you with contact details and any personal information about your fellow travellers booked on your trip prior to departure.
SINGLE TRAVELLERS:
Our group trips are designed for shared accommodation and don't involve a compulsory single supplement. Single travellers share with people of the same gender in accommodation ranging from twin to multishare. Some of our itineraries have accommodation booked on a mixed gender share basis and where applicable this will be specified in our Essential Trip Information. On a selection of our trips, you have the option to pay a single supplement to ensure that you have your own accommodation (where available). Please note that this only applies to accommodation during the tour - pre-trip and post-trip accommodation will be booked on a single room basis.
Itinerary disclaimer
ITINERARY CHANGES:
Our itineraries are updated regularly throughout the year based on customer feedback and to reflect the current situation in each destination. The information included in this Essential Trip Information may therefore differ from when you first booked your trip. It is important that you print and review a final copy prior to travel so that you have the latest updates. Due to weather, local conditions, transport schedules, public holidays or other factors, further changes may be necessary to your itinerary once in country. The order and timing of included activities in each location may also vary seasonally to ensure our travellers have the best experience. Your tour leader will keep you up to date with any changes once on tour.
OPTIONAL ACTIVITIES:
A selection of optional activities that have been popular with past travellers are listed in the day-to-day itinerary. This isn't an exhaustive list and should be used as a guide only for some of what might be available. Prices are approximate, are for entrance only, and don't include transport to and from the sites or local guides unless indicated. All activities are subject to availability, and may be on a join-in basis. It may not be possible to do all the activities listed in the time available at each destination, so some pre-planning for what you are most interested in is advised. When it's recommended that travellers pre-book these activities, look for a note in the Special Information section of the day-to-day itinerary. For most, they can either be organised independently on the day, or let your leader know you are interested and they can assist.
Where activities are considered medium or high risk, we work with operators whose safety and credentials we have sighted and assessed. Although it is possible that you may find the same activity cheaper with another operator on the ground, we cannot vouch for the safety or quality of that operator. Medium and high risk activities not listed above have not been assessed by us and as such our staff and leaders are unable to assist you with organising these activities. Activities that contravene our Responsible Travel policies are also not listed. Please remember that the decision to partake in any activity not listed is at your own discretion and risk.
DEPOSITS
Please note deposits on this trip are non refundable and non-transferable as per our terms and conditions. You are required to pay a non-refundable deposit of $400 per person per trip for your booking to be confirmed.
Accommodation
Hotel (10 nights),Home Stay (1 night)
More from Iran, Islamic Republic Of
12 Days from$2,180
START: Tehran
FINISH: Tehran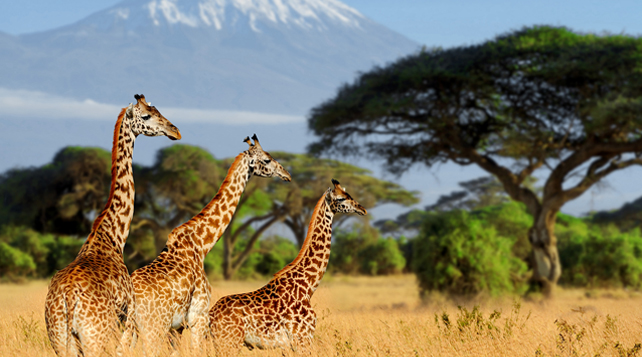 Kenya Safari!
Win a Classic African Adventure Tour to Kenya Overland Safari. Every NOVICA product purchased through the end of the year qualifies as an entry. Let the journey begin!