Japan Expedition: Hokkaido Winter Adventure
10 Days from $4,190
START: Sapporo
FINISH: Sapporo
AGES: 15 - 99
THEME: Expedition
Overview
Description
Say Hokk-hi-do to Japan's northernmost main island on a 10-day winter exploration of its natural beauty, rich cultural heritage and fabulous festivities. Beginning in Sapporo, discover the crisp notes of whisky at a distillery in Yoichi, have the chance to participate in an age-old tradition of dog-sledding in Shikaoi, see the renowned Japanese crane in Lake Akan, explore the depths of the Shiretoko National Park and possibly float through drift ice in Abashiri. With ryokans to stay in, local Ainu people to meet, traditional onsen to soak in and Hokkaido local drinks to warm you up to check out, you'll be seeing Japan in a whole new light on this winter adventure.
Start: Sapporo
Finish: Sapporo
Ages: 15 - 99
Theme: Expedition
Accommodation: Hotel (6 nights), Guesthouse (2 nights)
Destination: Sapporo
Highlights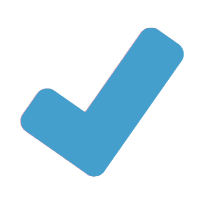 If your timing is right, you'll marvel in the lights and wonder of the Snow Light Path festival in Otaru – one of the region's oldest festivals to celebrate the winter wonderland that Hokkaido is.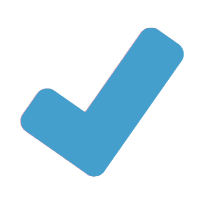 Escape the icy conditions by relaxing with a soak in a steaming onsen – a traditional Japanese hot spring.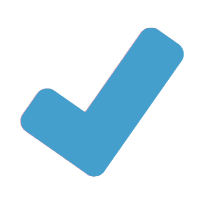 Discover the Ainu people at a village visit in Lake Akan. This indigenous community of Hokkaido have a rich culture and long-withstanding traditions which you will be able to learn about on your visit.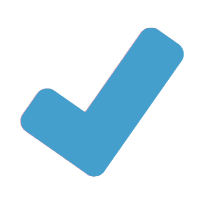 Go in search for a quintessential image of Japan – the symbolic red-crested crane. These elegant birds inhabit the Kushiro region, and with a knowledgeable guide on hand, you'll see them in all their glory.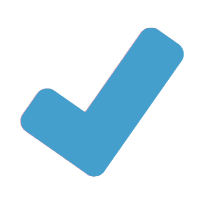 Dodge the winter crowds with an unforgettable journey to World Heritage-listed Shiretoko National Park, with a guided tour through the forest in search of Hokkaido's endangered species.
Itinerary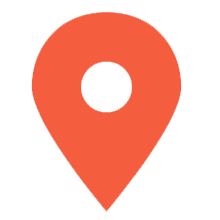 Day 1 : Sapporo
Welcome to Sapporo! Nestled in a wide basin beneath snow-capped mountains, Sapporo is the lovely capital of Hokkaido – Japan's northernmost main island. You are welcome to arrive at any time today; however, please keep in mind that check in time is 3 pm at your accommodation. There are no activities planned for today until an important group meeting, usually held at 6 pm. Here, you will meet your group leader and travel pals joining you for this winter adventure! After your briefing on what's to come, why not gather a group together for an optional meal – your group leader will know of some delicious local places to eat for tonight. It's a very special time of year in Hokkaido, as winter brings the best of Sapporo for all to see, so be sure to head out and check out the city.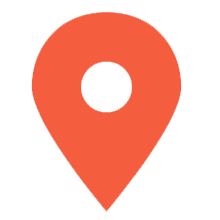 Day 2 : Yoichi - Otaru
This morning, leave Sapporo and take Japan's renowned JR (train) network to Yoichi, where you'll visit Nikka Whisky – one of Japan's oldest and best distilleries. Built in 1934, its cold climate, crisp clean air, fresh water and proximity to the sea provided an ideal location for founder Masataka Taketsuru to build this distillery and begin producing a high-quality alcohol. Afterwards, continue again by train to Otaru, arriving mid-afternoon. Otaru is a small harbour city with a canal that stretches through its main areas. If you are lucky enough to be visiting Otaru in mid-February, you will be able to enjoy the Snow Light Path festival this evening – one of Otaru's oldest festivals with lights illuminating the city's canals, boats, snow tunnels and ice bars along the Temiya train tracks.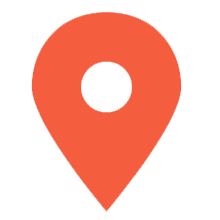 Day 3 : Shikaoi - Lake Shikaribetsu
Rise and shine early this morning with a 3-hour journey to Shikaoi. You'll be travelling by a combination of public bus and train, depending on transport schedules. Once arrived in Shikaoi, have the chance to partake in a unique and traditional experience of this region – a winter dog-sledding activity. Dog-pulled sledges were originally used by the indigenous Ainu people for transport and hunting, and now, these well looked-after Husky dogs pull traditional sledges in Shikaoi's open wintery landscape. Afterwards, travel on to the Shikaribetsu area of Hokkaido. This lake turns into an ice village in the deep winter months from late January to March, and so you'll be able to check out structures literally built on the lake. Also today, have a quintessential Japanese experience and soak in a local onsen near the lake.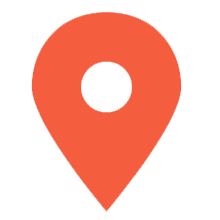 Day 4 : Kushiro
This morning, make tracks for the port city of Kushiro (approximately 6 hours total). Today is mainly a transport day, so have a good book or a couple of podcasts ready to keep you occupied on your journey. Kushiro is the most populous city in the east of Hokkaido, and is a key transit hub for travellers to Lake Akan National Park. Once arrived, why not check out the main Kushiro River fracturing with sheets of ice slowly floating downstream, or rug up and find a warm izakaya (Japanese-style pub) for an inexpensive meal with your group.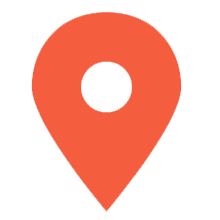 Day 5 : Lake Akan
Today, take a bus from Kushiro to the Tsurui Itoh Tachi Bird Sanctuary (approximately 1 hour). Here, you'll have a great chance to observe the red-crowned crane, also known as the Japanese crane. Overhunting and loss of habitat in the 19th-20th century meant that, at one point, less than two dozen cranes were thought to survive in the nearby Kushiro marshes. Luckily because of this community's conservation efforts, they are still able to be spotted. Their black and white plumage with the distinct red 'crown' and graceful posture are a symbol for good luck, fidelity and longevity. Today, you'll get to see their dancing and graceful flying and hear their mating calls at the sanctuary. Continue on to Lake Akan – a scenic crater lake in Akan National Park, where you can walk forest trails that lead to bubbling mud pools. Today, you'll also have the special chance to visit a traditional Ainu village, where you'll be introduced to the history and culture of the indigenous communities of Japan. Ainu Kotan, a village on the shores of Lake Akan, is the largest Ainu village in Hokkaido, and here, you'll be able to immerse yourself in the culture of this community with a visit to their Memorial Hall, which recreates a traditional poncise (small house). You may also like to book into a special performance at the Ikor theatre – the only place in Japan to see traditional Ainu dance.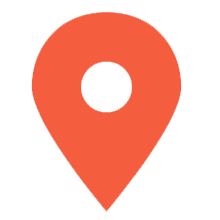 Day 6 : Shiretoko National Park
Take a public bus from Lake Akan to Abashiri, then transfer on to Utoro (travel time approximately 6 hours). Utoro is the north-western gateway to the World Heritage-listed Shiretoko National Park – touted as one of the last remaining sections of Japan's true wilderness. This peninsula was known in Ainu as 'the end of the world', and many Japanese residents dream of visiting this spectacular region at least once in their lives. You'll have time to explore this national park, full of wintery landscapes, hidden hot springs and cascading waterfalls. Tonight, you'll stay in traditional ryokan-style accommodation, and once settled in, you might like to buy a pass into one of the local onsens to soak all of your stresses away.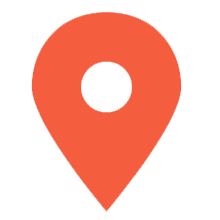 Day 7 : Shiretoko National Park
Today, embark on an included wildlife tour with your group through the Shiretoko National Park. As you'll be visiting in winter, Shiretoko will look quite different to the photos, and may be inhabited by different endangered wildlife than what you may expect to see in other seasons. With an expert guide, keep an eye out for white-tailed eagles, sea eagles, sika deer and red foxes clamouring through the forest. Much of Shiretoko's wildlife is endangered, so discovering these animals at different viewpoints is definitely worthwhile. You might even learn the local names for these animals! Return to your ryokan for a restful night.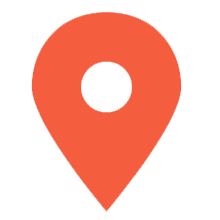 Day 8 : Abashiri
Leave Utoro in your dust and travel to Abashiri. Depending on the month, drift ice is a feature of this area during winter. As its name suggests, drift ice is sheets of sea ice that travel on the Sea of Okhotsk to Abashiri and stay formed for only a couple of months in the winter. A lot of the time, drift ice cannot be seen from land, and so, it is possible to take a boat tour where the sea is further covered. You may also like to book yourself in to visit the former Abashiri Prison, which has now converted into an outdoor history museum, showcasing the architecture and many artefacts of the Meiji era in the late 19th century.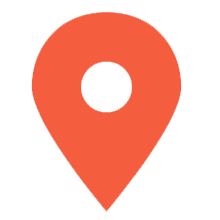 Day 9 : Sapporo
This morning, transfer by bus to Sapporo (approximately 6 hours). After a big day of travelling, why not head out for a celebratory dinner and drink with your travel crew this evening. You'll definitely have had a spectacular time exploring the best of Hokkaido's winter festivals, so hit up local izakaya, karaoke, bars or something else – be sure to ask your group leader of their favourite places to go.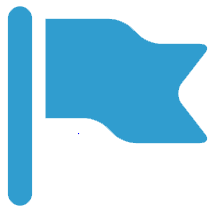 Day 10 : Sapporo
With no activities planned for today, you are free to leave the accommodation at any time. Check out time is at 11 am; however, if you would like to spend some more time exploring Hokkaido's capital, we'll be happy to organise additional accommodation (subject to availability).
What's Included?
Meals
9 Breakfasts, 3 Dinners
Transport
Train, Public Bus, Private vehicle, Boat
Accommodation
Hotel (6 nights), Guesthouse (2 nights)
Included Activities
Abashiri - Drift Ice Sightseeing Boat Cruise
Important Details
Joining Point
Sapporo Grand Hotel 札幌グランドホテル
4 Chome Kita 1 Jonishi 〒060-0001 北海道札幌市中央区北1条西4丁目
Chuo Ward
Sapporo
060-0001
JAPAN
Finishing Point
Sapporo Grand Hotel 札幌グランドホテル
4 Chome Kita 1 Jonishi 〒060-0001 北海道札幌市中央区北1条西4丁目
Chuo Ward
Sapporo
060-0001
JAPAN
Physical preparation
You will be expected to carry your own luggage, including while moving about busy public transport hubs to make tight connections, up stairs and escalators and on and off buses and trains. Although you won't be required to walk long distances with your luggage, you are expected to be able to walk and handle your own luggage for up to 30 minutes, sometimes at a fast pace and in crowds. Good general fitness and mobility will play a big part in making your trip more enjoyable. Japanese cities are best explored by foot and public transport, so be prepared for a lot of walking each day you are in a destination! Many travellers are surprised how much distance they end up covering each day just seeing the sights. Bring comfortable walking shoes and be prepared to spend most of the day on your feet.
Important information
1. A Single Supplement is currently not available for this trip due to limited rooms at many of our properties.
2. This trip does not include a Japan Rail Pass. You will need to buy your own train tickets for any independent rail travel you wish to do in Japan.
3. Due to the rapid increase in tourism in Japan and in the lead up to the 2020 Tokyo Olympics it has been necessary to go outside our traditional tour leader sources. As a result our passionate, professional and trained tour leaders may be local Japanese or long term foreign residents in Japan.
4. We are currently unable to book pre or post tour accommodation at our start & finish point hotels due to limited room availability. We recommend booking a hotel of your choice through an online booking engine if you are planning to stay longer in Japan.
5. Luggage that can be carried easily will be more suitable than suitcases for this trip due to the streets being wet, muddy, or snow-covered when travelling at this time of year.
6.The activities and festivals available in Hokkaido are largely weather dependent. Depending on the time of your travel, different activities may be arranged depending on their availability. Please check the day-to-day itinerary for details.
Group leader
All Intrepid group trips are accompanied by one of our group leaders. The aim of the group leader is to take the hassle out of your travels and to help you have the best trip possible. Intrepid endeavours to provide the services of an experienced leader however, due to the seasonality of travel, rare situations may arise where your leader is new to a particular region or training other group leaders.
Your leader will provide information on the places you are travelling through, offer suggestions for things to do and see, recommend great local eating venues and introduce you to our local friends. While not being guides in the traditional sense, you can expect them to have a broad general knowledge of the places visited on the trip, including historical, cultural, religious and social aspects. At Intrepid we aim to support local guides who have specialised knowledge of the regions we visit. If you were interested in delving deeper into the local culture at a specific site or location then your leader can recommend a local guide service in most of the main destinations of your trip.
Due to the rapid increase in tourism in Japan and in the lead up to the 2020 Tokyo Olympics it has been necessary to go outside our traditional sources for employing tour leaders. As a result, our passionate, professional and trained tour leaders may either be Japanese or long term foreign residents in Japan.
Safety
Many national governments provide a regularly updated advice service on safety issues involved with international travel. We recommend that you check your government's advice for their latest travel information before departure and ensure that your travel insurance covers you for all areas your itinerary covers. Please refer to our website's safety page for links to major travel advisories and updates on safety issues affecting our trips. We strongly recommend the use of a neck wallet or money belt while travelling, for the safe-keeping of your passport, flight tickets, cash and other valuable items. Leave your valuable jewellery at home - you won't need it while travelling. Many of our hotels have safety deposit boxes, which is the most secure way of storing your valuables. A lock is recommended for securing your luggage. Your leader will accompany you on all included activities, however during your trip you'll have some free time to pursue your own interests or relax and take it easy. While your leader will assist you with the available options in a given location, please note that any optional activities you undertake are not part of your Intrepid itinerary, and Intrepid makes no representations about the safety of the activity or the standard of the operators running them. Please use your own good judgement when selecting an activity in your free time. Please also note that your Leader has the authority to amend or cancel any part of the trip itinerary if it's deemed necessary due to safety concerns. For more details on the type of conditions and safety standards you can expect on your trip, please refer to Intrepid's operational safety policy on our website. We recommend that you take a moment to read through this information before travelling, and would appreciate any feedback on how well it's being implemented in the field:
https://www.intrepidtravel.com/safety-field
JAPAN Crime levels are low. It is generally safe to walk around at night and to travel on public transport, but you should maintain the same level of vigilance as you would at home and take sensible precautions. Reports of inappropriate touching or 'chikan' of female passengers on commuter trains are fairly common. The police advise that you shout at the perpetrator to attract attention and ask a fellow passenger to call the train staff. The Roppongi entertainment district of Tokyo is considered a higher risk area for crime.
Visas
Visas are the responsibility of the individual traveller. Entry requirements can change at any time, so it's important that you check for the latest information. Please visit the relevant consular website of the country or countries you're visiting for detailed and up-to-date visa information specific to your nationality. Your consultant will also be happy to point you in the right direction with acquiring visas. Visas can take several weeks to process, so familiarise yourself with any requirements as soon as you have booked your trip to allow for processing time.
As a general rule most countries expect that your passport has a minimum of 6 months validity remaining. Please ensure the name on your passport matches the name on your booking and airline tickets. Your passport details are required to complete your booking. Your consultant will contact you when this is required.
Take a copy of the main passport pages and other important documents with you, and leave another copy at home with family or friends.
JAPAN VISA
Most nationalities, including Australia, New Zealand, United Kingdom, Canada, EU countries and United States, are able to get visitor visas on arrival. The length of the visa will vary depending on your nationality, but most will be for stays of 90 days or more - check with your local consulate for exact details.
Why we love it
If your timing is right, you'll marvel in the lights and wonder of the Snow Light Path festival in Otaru – one of the region's oldest festivals to celebrate the winter wonderland that Hokkaido is.
Escape the icy conditions by relaxing with a soak in a steaming onsen – a traditional Japanese hot spring.
Discover the Ainu people at a village visit in Lake Akan. This indigenous community of Hokkaido have a rich culture and long-withstanding traditions which you will be able to learn about on your visit.
Go in search for a quintessential image of Japan – the symbolic red-crested crane. These elegant birds inhabit the Kushiro region, and with a knowledgeable guide on hand, you'll see them in all their glory.
Dodge the winter crowds with an unforgettable journey to World Heritage-listed Shiretoko National Park, with a guided tour through the forest in search of Hokkaido's endangered species.
Is this trip right for you
A key challenge is logistically getting around Hokkaido in the midst of winter when a lot can go wrong – snowstorms, blocked lines and roads, etc – and considerable distances to cover.
Not all departure dates will coincide with local festivals and certain activities are only available in deep winter (late January to March). So please read the day-to-day itinerary and check your dates if you want to be in a destination for a certain festival or time period.
In some destinations you may be staying in a ryokan, which is a Japanese-style inn. It's a great taste of tradition, however not everyone finds futon mattresses on the tatami mat floor, tiny bathrooms and proximity to other guests as comfortable as more Western-style hotels and beds. Read more about ryokans in the 'Accommodation' section of the Essential Trip Information.
While heating inside buildings and trains is cosy, it gets very cold in Japan at this time of year (well below zero), so it's important to be prepared with warm clothes and waterproof shoes suitable for walking on ice and snow. The temperature in northern Japan is well below freezing from November to March and it can be unpredictable, with heavy overnight snow as thick as 50 cm. It's important to come prepared for these weather conditions to best enjoy the trip – a warm jacket that's rain and wind proof, hat, gloves, sturdy walking shoes with good traction are necessary.
Hokkaido is a popular place to travel in winter, especially for Japanese travellers, so don't be surprised if some sights or destinations are busy and crowded, especially during festival times.
Health
All travellers need to be in good physical health in order to participate fully on this trip. When selecting your trip please make sure you have read through the itinerary carefully and assess your ability to cope with our style of travel. Please note that if, in the opinion of our group leader or local guide, any traveller is unable to complete the itinerary without undue risk to themselves and/or the rest of the group, Intrepid Travel reserves the right to exclude them from all or part of a trip without refund.
You should consult your doctor for up-to-date medical travel information or for any necessary vaccinations before departure. We recommend that you carry a first aid kit as well as any personal medical requirements as they may not easily be obtained at the locations on this trip. Please ensure that you are adequately prepared.
Food and dietary requirements
FOOD IN JAPAN
The Japanese daily diet contains gluten (ie. in flavourings such as soy sauce) and seafood (dashi, or fish stock, is the basis of most dishes, even vegetable ones), so we highly recommend that vegetarians, vegans and coeliacs do their own online research before travelling about some of the options that might be available to them. While our leaders will assist you whenever they can, there may be some included meals that are fixed in advance and not flexible, such as those included at ryokans, and cannot be modified for different diets. For those suffering from particular food allergies, your group leader will endeavor to disclose to their fullest knowledge the main ingredients in dishes being consumed. It is, however, still your personal responsibility to ensure that you do not ingest any foods to which you are allergic.
Food and drink are such a high part of Japanese culture. Here are some links to get your tastebuds tingling:
https://www.intrepidtravel.com/adventures/japan-convenience-store-food/
https://www.intrepidtravel.com/adventures/traditional-tokyo-alleyways-locals-guide/
https://www.intrepidtravel.com/adventures/eat-and-drink-like-a-local-in-japan/
https://www.intrepidtravel.com/adventures/vegetarian-vegan-travel-japan/
Money matters
SPENDING MONEY:
When it comes to spending money on the trip, every traveller is a little different. You know your spending habits better than we do, so please budget a sensible amount for things like meals not included, drinks, shopping, optional activities and laundry. It's always better to bring a little more than you think you'll need. Also make sure you've read your trip details thoroughly so you know what's included in the trip price and what isn't. This should make budgeting a little easier. You'll find this info in the Inclusions section of your Essential Trip Information (that's this document).
The official currency of Japan is Yen (JPY). Japan is predominantly a cash society and locals carry large amounts of cash for daily business. International credit cards can usually only be used at major department stores or large restaurants but cash from non-Japanese bank accounts can be withdrawn via the Cirrus and Maestro systems by direct debiting (as well as Mastercard and Visa cash advance). This is now available at all post office ATMs around the country, as well as 7 Eleven convenience store ATMs, making it very easy to get access to cash throughout the trip at each location 24 hours a day.
TIPPING:
If you are happy with the services provided by your group leader tipping - though not compulsory - is appropriate. While it may not be customary to you, it is of great significance to the people who will take care of you during your travels, inspires excellent service, and is an entrenched feature of the tourism industry across many Intrepid destinations. Please consider this when budgeting for your extra expenses on this tour.
The amount is entirely a personal preference, however as a guideline US$3-5 per person, per day can be used.
Tipping is not customary in Japan in restaurants and for other service providers.
Please budget for additional meals and expenses while on your trip. Our suggestion is based on past traveller feedback but you may choose to spend more or less.
CONTINGENCY FUNDS:
We try to plan for every eventuality, but there are still some things beyond our control. Please make sure you have access to an extra US$500 for emergencies (e.g. severe weather, natural disasters, civil unrest) or other events that result in unavoidable changes to the itinerary (e.g. transport strikes or cancellations, airport closures). Sometimes these things necessitate last minute changes to enable our trips to continue to run, and as a result there may be some extra costs involved.
The recommended amounts are listed in USD for the relatability of universal travellers, however the local currency is needed in the countries you are visiting.
What to take
MAIN LUGGAGE On this trip you will need to carry your own luggage for up to 30 minutes at a time. Train stations are quite complex and usually require a lot of stair climbing, especially when doing a quick transfer from train to train. Elevators aren't always available and cannot accommodate many people at a time, so if you are choosing to bring a suitcase, please ensure you are able to lift and carry it up and down stairs yourself without difficulty. A backpack is often preferred by travellers for this reason. Our ryokans allow suitcases but you'll need to carry instead of wheeling it onto the tatami floor in the room. Japanese public transport is often quite small and cramped without large luggage racks for big suitcases (even on the shinkansen trains), so it's best to pack as light and small as possible so that you are not blocking aisles or taking up extra seats on trains. If you have a lot of luggage you may need to use luggage forwarding services. These are economical and efficient - please speak to your leader if you need to get your baggage to another destination in Japan. DAY PACK A day pack for carrying essentials when exploring destinations, while on public transport as well as for any shorter overnight stays will be useful.
WATER BOTTLE Cold tap water in Japan is generally safe and good to drink so you can avoid the purchase of bottled water by bringing your own bottle and refilling from the tap or public water fountains. OTHER USEFUL THINGS TO TAKE - reusable shopping bag for buying supplies for long journeys - travel mug, cutlery, plate/bowl for preparing any self catered meals - plastic lunch box for storing food & snacks - slippers or flip flops - torch/flashlight - travel wipes - small towel - ear plugs & eye mask OTHER THINGS TO CONSIDER - check weather in destinations you are travelling to online a few days before you go to make sure you pack appropriate clothing - laundry facilities may not be available in all destinations, so make sure you have a few cycles of clothes to tide you over until your next chance to wash
WINTER You will need to take into consideration the below freezing temperatures you are likely to encounter travelling in Japan in the winter months and ensure that you bring appropriate clothing for spending time outside in the elements: - Hat - Gloves or mittens - Scarf - Windproof, warm jacket or coat suitable for temperatures below zero (just a fleece will not be sufficient!) - Warm socks - Waterproof boots suitable for walking on snow and ice - Thermals or clothing that can be easily layered - Snow pants may be useful if you are planning to do any outdoor activities
Climate and seasonal
PEAK TRAVEL TIMES
Please be aware that while travelling during major national holidays (late Apr to early May) and peak seasons in Japan (Apr-May/Sep–Oct) are fascinating and exciting times to travel, there are also some downsides. There will be huge crowds at most tourist attractions and on all public transport. It's common for there to be difficulties in securing train tickets at our usual preferred times, hotels become overbooked, traffic jams and changes to the itinerary without prior notice can be necessary. If you decide to travel during peak periods come with a sense of adventure and flexibility and we are sure that your experience will still be rewarding and memorable.
A couple of rules
Everyone has the right to feel safe when they travel. We don't tolerate any form of violence (verbal or physical) or sexual harassment, either between customers or involving our leaders, partners or local people. Sexual relationships between a tour leader and a customer are strictly forbidden.
Use or possession of illegal drugs will not be tolerated on our trips. If you choose to consume alcohol while travelling, we encourage responsible drinking, and expect that you'll abide by the local laws regarding alcohol consumption.
The sex tourism industry is known to exploit vulnerable people and have negative consequences on communities, including undermining the development of sustainable tourism. For this reason, patronising sex workers will not be tolerated on our trips.
By travelling with us you are agreeing to adhere to these rules. Your group leader has the right to remove any member of the group for breaking any of these rules, with no right of refund.
If you feel that someone is behaving inappropriately while travelling with us, please inform your tour leader or local guide immediately. Alternatively, contact us on the emergency contact number detailed in the Problems and Emergency Contact section of this Essential Trip Information.
Feedback
After your travels, we want to hear from you! We rely on your feedback. We read it carefully. Feedback helps us understand what we are doing well and what we could be doing better. It allows us to make improvements for future travellers.
http://www.intrepidtravel.com/feedback/
Emergency contact
GENERAL ISSUES ON YOUR TRIP
While we always endeavour to provide the best possible holiday experience, due to the nature of travel and the areas we visit sometimes things can and do go wrong. Should any issue occur while you are on your trip, it is imperative that you discuss this with your group leader or our local representative straight away so that they can do their best to rectify the problem and save any potential negative impact on the rest of your trip.
We recognise that there may be times when your group leader/local partner may not be able to resolve a situation to your satisfaction - if this is the case, please ask the leader to speak to their direct manager.
You may also choose to provide details in your online feedback, which we ask you to complete within 30 days of the end of your trip. But we do ask you to be aware that it is very difficult for us to provide any practical help after the trip is complete.
For general contact details please use the following page: http://www.intrepidtravel.com/ourtrips/contact/
In the case of a genuine crisis or emergency, please contact our local office:
Intrepid's Kyoto Office: +81 70 1771 5588
Responsible travel
Our Responsible Travel Policy outlines our commitment to preserving the environment, supporting local communities, protecting the vulnerable and giving back to the places we travel. All our trip leaders, suppliers and staff are trained on these principles, and are core to us delivering sustainable, experience-rich travel.
Explore the different parts of our Responsible Travel Policy by visiting:
https://www.intrepidtravel.com/responsible-travel
http://www.intrepidtravel.com/ourtrips/rt/responsibletraveller
LOCAL CUSTOMS
It's always a good idea to learn something about local customs before you travel, and visiting Japan is no exception. Your leader will be on hand to guide you through cultural differences during your trip, but here are some tips to get you started: https://www.intrepidtravel.com/adventures/etiquette-in-japan/
CLOTHING
While Japan is known for its 'out there' fashions overall it is quite a conservative country. Please remember that we spend time at temples, working monasteries, holy shrines, recreated villages and castles, cooking schools and ancient gardens. At these places it is important to be respectful to the staff and other visitors by wearing clothing that covers your shoulders and knees.
WHALE MEAT
We are big supporters of the protection of endangered species around the world. It is against our Responsible Travel policy for our leaders to take passengers to places that use cruel practices or supply or serve foods that are on the endangered species list, such as whale, turtle, tiger, bird's nests, pangolin and shark. Although a global ban on commercial whaling came into effect in 1986, approximately 1,000 whales are still being killed every year. We do not visit places that serve whale meat on any of our trips, nor will your leader guide you to where it is offered.
TATTOOS IN JAPAN:
Please note, decorative tattoos are uncommon in Japanese culture and therefore you may receive curious and sometimes disapproving looks from locals. Generally, nobody will make a comment about your tattoos but please endeavour to wear modest clothing and check rules for public onsens.
Accommodation notes
OCCASIONAL ALTERNATIVE ACCOMMODATION
The style of accommodation indicated in the day-to-day itinerary is a guideline. On rare occasions, alternative arrangements may need to be made due to the lack of availability of rooms in our usual accommodation. A similar standard of accommodation will be used in these instances.
TWIN SHARE / MULTI SHARE BASIS
Accommodation on this trip is on a twin/multishare basis. Please note there may be times where facilities will be shared rather than ensuite and rare occasions when you share a room with passengers travelling on a different Intrepid trip than your own.
CHECK-IN TIME
Throughout the trip we request that our hotels prepare rooms in time for our arrival, especially if we're arriving prior to normal check-in time. However this isn't always possible which means we won't be able to check-in immediately on arrival at some hotels. Instead, we can store our luggage and explore our new destination.
PRE/POST TRIP ACCOMMODATION
If you've purchased pre-trip or post-trip accommodation (subject to availability), you may be required to change rooms from your trip accommodation for these extra nights.
RYOKANS
Japanese-style inns (ryokans) involve sleeping on futons or matresses on tatami mat floors, with bedding often packed away during the day. Attached bathrooms/toilets will usually be very small and many ryokans will only have shared bathing facilities with certain hours, or times available for booking at reception. Your leader will explain etiquette involved in using the shared facilities. As this style of accommodation will often not have furniture (ie. chairs or beds) in the rooms, please consider choosing a different trip style in Japan if you have difficulty getting up from the floor or have knee, hip or back issues. Some ryokans may have a curfew when travellers need to be back in the accommodation - this is usually around midnight. Please also be aware that you would normally be required to change to slippers when entering into your room in a ryokan. Hotels and ryokans will charge extra fees if dirty marks are left on their beddings or towels that require professional cleaning.
Read more about ryokans here: https://www.intrepidtravel.com/adventures/traditional-japanese-ryokan/
AVAILABILITY
The recent huge increase in tourism to Japan has put a lot of pressure on accommodation. On occasion, we may need to change accommodation from what is listed in the itinerary in order to operate your departure with minimal changes.
ONSENS
We like to encourage travellers to visit traditional Japanese 'onsens' while in the country as it is a quintessential local experience. In public onsens this means bathing naked with others of the same gender. While the experience can feel strange at first for some, most of our groups end up enjoying this activity. There is very specific etiquette for visiting onsens - your leader can give you some tips and instructions. Please be aware that travellers with tattoos may not be permitted to enter public onsens. Private onsens may also be available - talk to your leader for more information. See our guide to onsens here: https://www.intrepidtravel.com/adventures/japan-onsen-guide/
Travel insurance
Travel insurance is compulsory for all our trips. We require that, at a minimum, you are covered for medical expenses including emergency repatriation. We strongly recommend that the policy also covers personal liability, cancellation, curtailment and loss of luggage and personal effects.
When travelling on a trip, you won't be permitted to join the group until evidence of travel insurance and the insurance company's 24 hour emergency contact number has been seen by your leader.
If you have credit card insurance your group leader will require details of the participating insurer/underwriter, the level of coverage, policy number and emergency contact number rather than the bank's name and credit card details. Please contact your bank for these details prior to arriving in-country.
http://www.intrepidtravel.com/insurance.php
Your fellow travellers
As you travel on a group trip you will be exposed to all the pleasures and maybe some of the frustrations of travelling in a group. Your fellow travellers will probably come from all corners of the world and likely a range of age groups too. We ask you to be understanding of the various needs and preferences of your group - patience with your fellow travellers is sometimes required for the benefit of everyone's travel experience. Remember too that you have responsibilities to the group. If you are requested to be at a place at a certain time, ensure that you don't keep the rest of the group waiting. We have found time and time again that the very best trips we operate are those where the dynamics within the group work well - this takes just a little effort on your part. Due to privacy reasons we are unable to provide you with contact details and any personal information about your fellow travellers booked on your trip prior to departure.
SINGLE TRAVELLERS:
Our group trips are designed for shared accommodation and don't involve a compulsory single supplement. Single travellers share with people of the same gender in accommodation ranging from twin to multishare. Some of our itineraries have accommodation booked on a mixed gender share basis and where applicable this will be specified in our Essential Trip Information. On a selection of our trips, you have the option to pay a single supplement to ensure that you have your own accommodation (where available). Please note that this only applies to accommodation during the tour - pre-trip and post-trip accommodation will be booked on a single room basis.
A Single Supplement to have your own room is not available to purchase on this trip due to hotels having limited number of rooms and the high demand on availability.
Itinerary disclaimer
ITINERARY CHANGES:
Our itineraries are updated regularly throughout the year based on customer feedback and to reflect the current situation in each destination. The information included in this Essential Trip Information may therefore differ from when you first booked your trip. It is important that you print and review a final copy prior to travel so that you have the latest updates. Due to weather, local conditions, transport schedules, public holidays or other factors, further changes may be necessary to your itinerary once in country. The order and timing of included activities in each location may also vary seasonally to ensure our travellers have the best experience. Your tour leader will keep you up to date with any changes once on tour.
OPTIONAL ACTIVITIES:
A selection of optional activities that have been popular with past travellers are listed in the day-to-day itinerary. This isn't an exhaustive list and should be used as a guide only for some of what might be available. Prices are approximate, are for entrance only, and don't include transport to and from the sites or local guides unless indicated. All activities are subject to availability, and may be on a join-in basis. It may not be possible to do all the activities listed in the time available at each destination, so some pre-planning for what you are most interested in is advised. When it's recommended that travellers pre-book these activities, look for a note in the Special Information section of the day-to-day itinerary. For most, they can either be organised independently on the day, or let your leader know you are interested and they can assist.
Where activities are considered medium or high risk, we work with operators whose safety and credentials we have sighted and assessed. Although it is possible that you may find the same activity cheaper with another operator on the ground, we cannot vouch for the safety or quality of that operator. Medium and high risk activities not listed above have not been assessed by us and as such our staff and leaders are unable to assist you with organising these activities. Activities that contravene our Responsible Travel policies are also not listed. Please remember that the decision to partake in any activity not listed is at your own discretion and risk.
Accommodation
Hotel (6 nights),Guesthouse (2 nights)
More from Japan
10 Days from$4,190
START: Sapporo
FINISH: Sapporo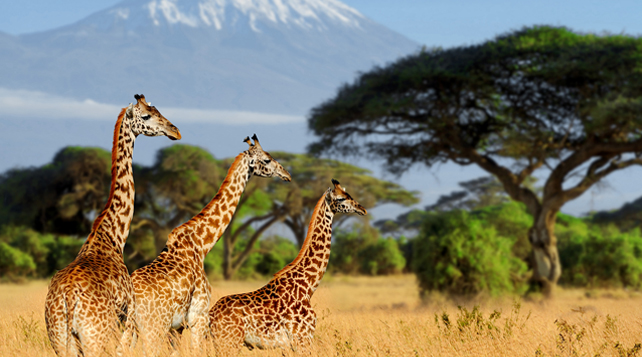 Kenya Safari!
Win a Classic African Adventure Tour to Kenya Overland Safari. Every NOVICA product purchased through the end of the year qualifies as an entry. Let the journey begin!