Kilimanjaro & Serengeti Adventure
15 Days from $5,790
START: Marangu
FINISH: Nairobi
AGES: 15 - 99
THEME: Lonely Planet Experience, Overland, Walking & Trekking, Wildlife
Overview
Description
Experience two of Africa's most famous natural wonders from ground level on this trip, designed for those with a passion for the outdoors. The imposing peaks of Mt Kilimanjaro inspire awe and rouse a spirit of adventure, while the vast plains of the Serengeti evoke a sense of wonder and deep respect for the animal kingdom. Rise to the challenge and conquer Africa's highest peak on a difficult trek to the summit of Mt Kilimanjaro. Safari through the savanna in search of stealthy predators, then spot other game in the gigantic Ngorongoro Crater. This is a journey that will reward those with an appetite for excitement and an appreciation for nature, so get ready for thrills, challenges and discovery.
Start: Marangu
Finish: Nairobi
Ages: 15 - 99
Theme: Lonely Planet Experience, Overland, Walking & Trekking, Wildlife
Accommodation: Camping (with basic facilities) (2 nights), Camping (with facilities) (3 nights), Basic Hotel (1 night), Hotel (4 nights), Mountain hut (4 nights)
Destination: Nairobi
Highlights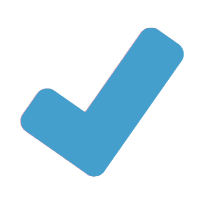 Explore the Serengeti National Park in depth with four game drives – two early-morning and two late-afternoon – through this spectacular wildlife arena.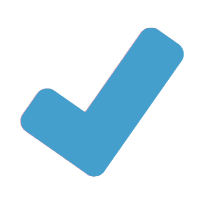 Take a mind-blowing safari across the floor of the Ngorongoro Crater in an open-roof 4WD for a chance to see the endangered black rhinoceros.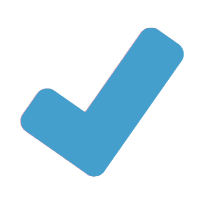 Kill it on your Kili trek with the best local team, nights spent in huts instead of tents and an extra acclimatisation day at Horombo for the best chance at summiting.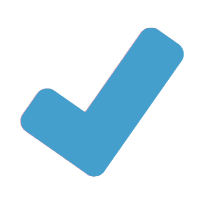 Hike Mt Kilimanjaro's climactic last stretch by lamplight and give yourself as much chance as possible to watch a sunrise over icefields from behind Africa's highest peak.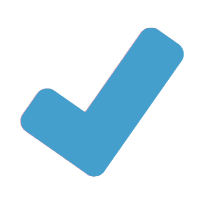 We're an official partner with the Kilimanjaro Porters Assistance Project. Hike easier knowing that while our porters are taking care of you, someone is looking out for them.
Itinerary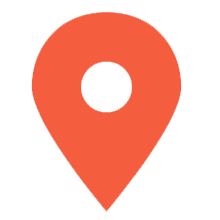 Day 1 : Marangu
Jambo! Welcome to Tanzania. Your hike begins in the foothills of Mount Kilimanjaro in Marangu. The hotel is a short walk from the village's bustling market and some excellent coffee shops. It is also very close to some beautiful waterfalls and ancient Chagga caves. Please make sure you are at the hotel by early evening, as your trip starts with a full briefing and kit inspection by an experienced Kilimanjaro climber. This will take place before dinner. Your insurance details and next of kin information will also be collected. Check with hotel reception for the exact location of the meeting. If you can't arrange a flight that will arrive in time, consider arriving a day early so you can attend. We'll be happy to book additional accommodation for you (subject to availability). If you're going to be late, please inform the hotel reception. In the event that someone is late, the meeting may have to be rescheduled for the following morning. Notes: This trip visits places that are at high altitude, and as a result some people can suffer from altitude sickness, regardless of age or physical health. Please see the 'Health' section of the trip notes for more important information on this. Also note that if you are doing an Intrepid safari in Tanzania in combination with your climb of Kilimanjaro, you can speak with your consultant about the possibility of either finishing your trip in Arusha (if doing the safari first), or starting your safari trip in Arusha (usually Day 2 of the safari). This will save you having to transfer back to Nairobi only to travel the same road (7–8 hours each way) the following day.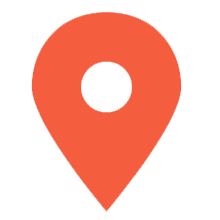 Day 2 : Mandara Hut
Today you will hike from Kibo Hotel to Mandara Hut, a distance of 8 kilometres (approximately 3–5 hours). First you will meet your guides and porters after breakfast. Each person will have a personal porter, and there are extra porters for camping equipment and food. It takes about 15 minutes to get to Marangu Gate at the entrance of the Mt Kilimanjaro National Park (1,860 m). We will register as a group, which can take some time, depending on how busy it is. From here it is a long but easy walk through dense rainforest to the first mountain hut. In the forest you will find many species of brightly coloured birds and different types of monkeys. We'll walk through giant heather on our way to Mandara Hut (2,725 m) where we will stop for the night. From here you might choose to take an optional walk to the nearby Maundi Crater. If the skies are clear, take in excellent views of the nearby town of Moshi far below.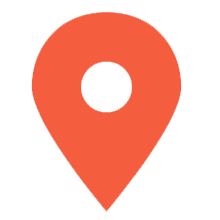 Day 3 : Horombo Hut
Your second day on the mountain involves another long hike over a slightly steeper stretch. The total distance from Mandara to Horombo Huts is 12 km (approximately 5–7 hours). Today you will see the rainforest give way to open and rolling alpine meadows dotted with giant heather trees. Once out of the forest canopy, the twin snow-tipped peaks of Kibo and Mawenzi lie directly ahead. These are two of the three great cones of Kilimanjaro (the other being Shira). During the day's walk we will traverse several ravines before reaching the hut, which is set in a rocky valley. There is time to enjoy a wide variety of vegetation and changing landscapes on the way to Horombo Hut (3,780 m). We will spend the next 2 nights here at the hut.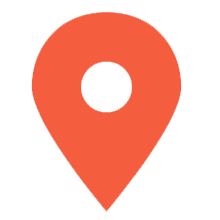 Day 4 : Horombo Hut
After breakfast, walk towards Mawenzi Hut, passing the unusual Zebra Rocks on the way. It's a steep climb up a grassy slope, but well worth it: the views over the area towards Kibo are second-to-none. Afterwards, return to Horombo for lunch. Spend the afternoon relaxing and acclimatising to the altitude, or ask your guides about short walks in the area. Take advantage of the rest day here and drink plenty of water – the next couple of days will be pretty intense!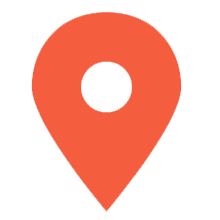 Day 5 : Kibo Hut / Uhuru Peak
Today we walk the 10 kilometres or so from Horombo to Kibo Hut (approximately 5–7 hours). As the journey progresses, you will notice the landscape gradually becoming more rugged and rocky, and the air noticeably thinner. To adhere to this, we will adjust our walking speed and pace ourselves. Marvel at giant groundsels and lobelias while you travel across the sparse moorland. Skirting Mawenzi Peak, arrive at the stark lunar landscape of the Saddle. Reaching Kibo Hut in afternoon (4,740 m), take the opportunity to have an early night.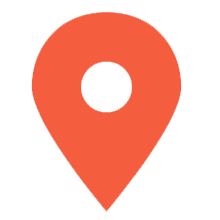 Day 6 : Uhuru Peak / Horombo Hut
Your guides will wake you up at 11 pm and hot tea will be served. Prepare for the last leg of the trek – to the summit. The distance from Kibo Hut to Uhuru Peak is 6 km (approximately 6–8 hours), and the descent to Horombo will be approximately the same amount of time. The trek begins beneath the stars as we zigzag our way up a large scree slope, guided only by torch light, to reach Gilman's Point (5,685 m). With some luck, we'll arrive in time for breathtaking views of the sun rising behind Mawenzi Peak. This is the stretch that most people find the hardest, and you should be prepared for a very cold morning. The dramatic spectacle of the sun rising over the ice fields of the crater will make the early start worthwhile. For those who still have the energy, it's a further walk (approximately 2 hours) along the rim of the crater to Uhuru Peak (5,896 m), the highest point in Africa. From here there are amazing views of the crater, ice fields and plains below. After photos and time to catch your breath, descend back to Horombo Hut for a well-earned rest.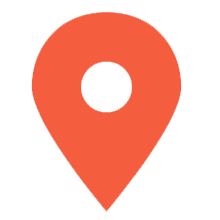 Day 7 : Marangu
Continue your descent through alpine meadows and rainforest to the park gate. The distance from Horombo to Marangu Gate is 20 kilometres (approximately 5–6 hours). Here your transport awaits and you will return to the hotel for a relaxing shower – a real treat after the physical exertions of the last few days! Over a celebratory meal we can relive and share our experiences of the past five days on the mountain.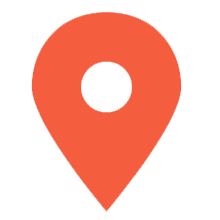 Day 8 : Nairobi
Today after breakfast you will be transferred to Kilimanjaro (JRO) airport for a short flight to Nairobi. Where possible we will be booking a midday flight with Precision Air/Kenya Airways. On arrival in Nairobi you will be met and transferred to the start point hotel of the second section of your trip. Please note that this section of the trip will be unescorted and the rest of the afternoon is free until group meeting at 6pm. Here your leader will discuss the next stage of your itinerary and you'll meet your new fellow travellers.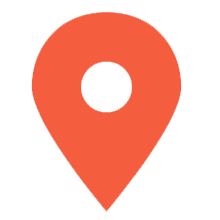 Day 9 : Kisii
Board your safari truck and travel west (approximately 8–9 hours). Today's destination is near the hilltop town of Kisii, which will be the last chance to stock up on supplies before heading into Tanzania. Crossing the incredibly scenic Great Rift Valley on your way to the tea-growing highlands is a fantastic introduction to the landscapes of Kenya. You will pass through the ancient homeland of the Maasai. Keep a look out for these tall tribesmen dressed in distinctive scarlet robes as they tend to their prized herds of cattle. The roads on the way are pretty rough, but there will be chances to stop and stretch your legs, including a local homestead lunch in the town of Kaprong. The food for the lunch is grown and sourced locally, plus the lunch is a great way to learn from and interact with the women from the local village. You will be accommodated in either very simple shared rooms (with bedding provided) or in a camp which will be set up for the night. There is no WiFi available at the camp.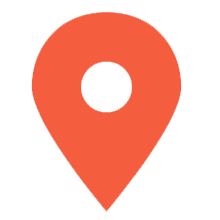 Day 10 : Lake Victoria
Travel towards the Kenya-Tanzania border and to the shores of Lake Victoria (approximately 7–8 hours). This is not only Africa's largest lake – it's the largest tropical lake in the world. Its shores are shared by Kenya, Tanzania and Uganda. The guided bike excursion is a great activity to stretch the legs, learn about the town, visit an African marketplace and meet some locals (you'll need to bring your own helmet if you want to wear one). Or you can simply chill out on the lakeside sand with a cold drink. Make the most of the ATM and local market to stock up for your next three days of adventuring in the wilderness. You will camp on the shores of the lake tonight, at one of its least visited campgrounds, on the outskirts of a small town called Musoma. Depending on availability, you might be able to upgrade to a room. No WiFi is available tonight.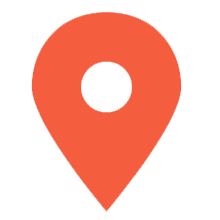 Day 11 : Serengeti National Park
Travel from Lake Victoria to the gate of Serengeti National Park on a smooth road (approximately 3 hours). Enter the Serengeti and take a game drive en route to your campsite. The wide open plains of the Serengeti – green after the rains, brown and burnt in the dry season – are home to thousands of hoofed animals and fierce predators. Flat and rolling, with long grass and acacia trees, these plains get their name from the Maasai word Siringet – 'The place where the land moves on forever'. Enjoy a picnic lunch on your way to camp within the awesome surrounds of the National Park. Your campsite is right in the action, within the park itself, so listen out for the sounds of nocturnal animals as you drift off to sleep. The camp is basic with limited running water and no upgrades or WiFi available.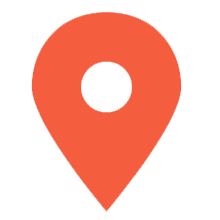 Day 12 : Serengeti National Park
Start the day with a game drive at dawn. You will head out while the animals are at their most active, then head back to camp for brunch at around 11 am. After spending the warmer part of the day relaxing, as the animals do, depart again at dusk for another adventure through the wild. You'll return in time for dinner. There's also the option of a balloon ride over the park today. If you have pre-booked this activity (please see the 'Important Notes' section) you will be picked up before dawn and driven to the launch site. After a safety briefing, you will glide through the dawn, sometimes at tree height, which provides amazing photo opportunities. Sometimes you will ascend, getting an overview of the enormity of the plains and the early morning movements of the teeming herds. After landing, you'll be treated to a five-star bush breakfast, then be returned to your camp. Notes: The balloon ride is offered as a pre-booked service which will guarantee you a place. If you would rather wait and try to get a better price by booking this locally on the ground, you are welcome to, but keep in mind that this is a popular activity and places are limited.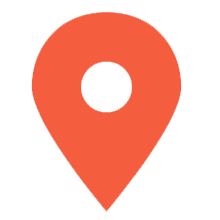 Day 13 : Ngorongoro Crater
Enjoy a leisurely game drive and picnic lunch on your way out of the park today. Soak up final views of the animals and landscapes that make the national park such an incredible spot before entering the Ngorongoro Conservation area. Your destination today is the rim of the crater about 3 hours away. Your campsite overlooks jagged volcanic peaks and rolling grasslands thousands of feet below – you can be sure that there are few campsites in the world with a better view than this! The campsite has flush toilets and hot showers available, but no WiFi or optional upgrades. It can get very cold on the crater rim, particularly during the winter months (June to August) when temperatures drop below zero. Even in the summer months it can be surprisingly chilly at night, so be sure to bring some warm clothes. Notes: You will notice some Maasai villages in the region of the Ngorongoro crater offering a cultural experience. Intrepid recommends avoiding these villages, as they can impact negatively on the Maasai culture and travellers' perceptions of it by selling an artificial experience.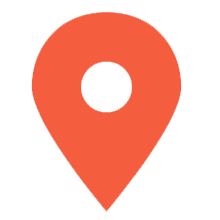 Day 14 : Ngorongoro Crater / Mto Wa Mbu
A gigantic, perfectly intact volcanic crater, Ngorongoro is home to some 30,000 animals. Among these are endangered black rhinos, lions, leopards, elephants, impalas, zebras and hippos. The crater floor offers excellent game viewing all year round, and the photo opportunities here are unrivalled. Later, join the local community for an guided afternoon stroll around the farming areas, milling machine and local homes before enjoying a traditional meal. Your campsite this evening is located in Mto Wa Mbu.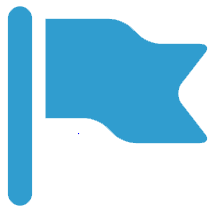 Day 15 : Nairobi
Set off early this morning (around 7.30 am), heading for the border with Kenya and then on to Nairobi (approximately 7–8 hours). On arrival in Nairobi, you'll be dropped at the finishing point hotel. No accommodation is provided for tonight, but this can be arranged when you book this trip. You can also choose to finish your trip in Arusha this morning.  Notes: It's important not to book any flights departing Nairobi earlier than 8 pm (or 11 am if you're departing Arusha).
What's Included?
Meals
14 Breakfasts, 13 Dinners
Transport
Overland vehicle, Plane, 4x4 Safari Vehicle
Accommodation
Camping (with basic facilities) (2 nights), Camping (with facilities) (3 nights), Basic Hotel (1 night), Hotel (4 nights), Mountain hut (4 nights)
Included Activities
Mto Wa Mbu - Village walk & local dinner
More from Tanzania, United Republic Of
15 Days from$5,790
START: Marangu
FINISH: Nairobi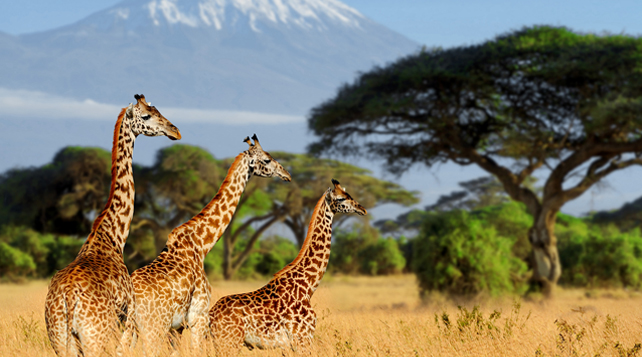 Kenya Safari!
Win a Classic African Adventure Tour to Kenya Overland Safari. Every NOVICA product purchased through the end of the year qualifies as an entry. Let the journey begin!