Northern Brazil: Hiking & Beaches
8 Days from $2,150
START: Salvador
FINISH: Salvador
AGES: 15 - 99
THEME: Explorer
Overview
Description
Experience the heart and soul of Brazilian culture and its remote interior wilderness as you embark on an eight-day adventure that breathes vibrant history and natural beauty. Feel the pulse of Afro-Brazilian beats on the streets of Salvador, sip Caipirinhas on the palm-fringed shores of Morro de Sao Paulo and traverse rugged plains and thundering waterfalls in the verdant landscapes of Chapada Diamantina National Park. Find yourself among lush jungles, picture-perfect beaches, colourful colonial houses and jaw-dropping caves on this perfect Brazilian blend of relaxation and exploration.
Start: Salvador
Finish: Salvador
Ages: 15 - 99
Theme: Explorer
Accommodation: Hotel (7 nights)
Destination: Salvador
Highlights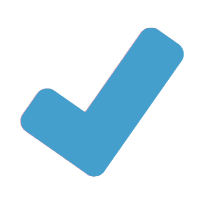 Chase cascading waterfalls and plunge into natural pools as you traverse the meandering trails of Bahia's Chapada Diamantina National park with your expert guide.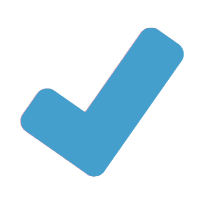 Master the martial art of Capoeira with a short lesson in this Brazilian tradition that combines elements of dance, acrobatics and music.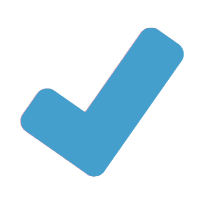 Taste the Brazilian firewater that is Cachaca with a visit to a local bar that distills its own range of this unique cane liquor – try it as part of the national cocktail, the world-famous Caipirinha!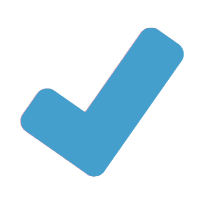 Experience the contrasts of Salvador on a panoramic tour of the culture capital of Brazil. From the historic heart of Pelourinho, to the serene waters of the Itapagipe Peninsula.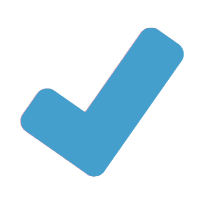 Feel the island breeze from the shores of Morro de Sao Paulo and unwind on the palm-fringed beaches of this tropical paradise.
Itinerary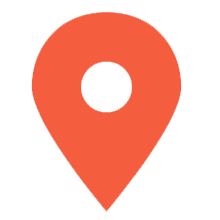 Day 1 : Salvador
Bem vinda! Welcome to Salvador, the heart and soul of Brazil and the birthplace of Brazilian culture. Your adventure begins at 6 pm with an important welcome meeting. If you arrive early, take the time to relax or explore. As the oldest city in the country and the nation's first capital, Salvador has transformed from what was once a major hub for the slave trade, into a thriving centre of Afro-Brazilian life. Considered Brazil's most artistic city – the blended influence of European, African and indigenous cultures prevails through Salvador's lively art scene, unique cuisine and vibrant streets – filled with an immersive energy thanks to year-round dance and music performances. During your free time, why not acquaint yourself with the historic Pelourinho district – a UNESCO World Heritage site, characterised by its colourful colonial houses adorned with fine stuccowork. Perhaps take the time to admire some of the most well-preserved architecture in all the Americas, such as the exuberant Sao Francisco Church and Convent, with its extravagant baroque design and gold-leaf interior. This evening after the meeting, you might like to join your fellow travellers for a group dinner and indulge in some Salvador specialties.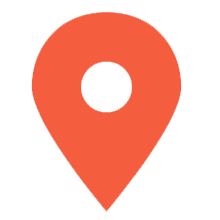 Day 2 : Salvador
After breakfast, depart on a panoramic tour of the cultural capital of Brazil. Begin with breathtaking views of Baia de Todos os Santos (Bay of All Saints) from the viewpoint of the city's historic landmark, Barra lighthouse, before continuing to the serene waters of the Itapagipe Peninsula, where fisherman catch fresh fish from traditional canoes, locals collect shellfish at low tide and life moves at a slower pace – all under the gaze of the famous Bonfim church, one of the most important churches of pilgrimage in Brazil. Your tour continues with a visit to the Monserrat district for sweeping views of this magnificent city, then on to the Mercado Modelo – once a customs house for processing slaves arriving in Brazil, now a thriving market offering an array of artisan goods. Your tour concludes along the narrow, winding streets of the Pelourinho district in the historic centre of Salvador. This afternoon, try your hand at the Brazilian martial art of Capoeira, which combines elements of dance, acrobatics and music – visit a school where you can observe a demonstration, followed by a short lesson. In the evening, discover the quintessentially Brazilian firewater that is Cachaca, as you visit a local bar that distills its own range of this unique cane liquor. Experiment with the many flavoured versions of the pure spirit – or try it as part of Brazil's national cocktail, the world-famous Caipirinha.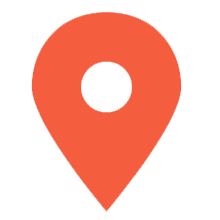 Day 3 : Morro de Sao Paulo
This morning, fuel up on breakfast and transfer from your hotel to the Salvador port to catch a high-speed catamaran to the island of Morro de Sao Paulo (approximately 2.5 hours), where a blend of lush jungles, picture-perfect beaches and tranquil waters wrap around a charming town that oozes historic character, and is home to a stunning church that dates back to the 1600s. Located almost 60 kilometres south of Salvador, one of the many attractions of the island is that it's (for the most part) car-free, so upon arrival, observe the laidback village life as you make your way to the hotel on foot (for a small charge, local porters are available to transport heavy luggage with wheelbarrows). Once you've settled in, join your leader for an orientation walk around the town and nearby beaches before enjoying a free afternoon at leisure to explore this island paradise! This evening, why not unwind in one of Morro's many barzinhos and watch the sleepy island burst to life after sunset – with its charismatic candle-lit luaus, rhythmic afro-Brazilian beats and free-flowing caipifrutas – Morro has something for everyone from day to night.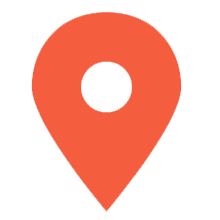 Day 4 : Morro de Sao Paulo
Today is free for you to relax on the beach, enjoy the many local dining options, or take an optional tour by speedboat around the island. The tour takes in some of the Tinhare and Boipeba islands' most beautiful beaches as you circumnavigate Morro de Sao Paulo. First, cruise to Praia de Garapua, an idyllic palm-fringed beach with nearby natural pools rich in colourful reef fish – choose to snorkel in the turquoise waters or perhaps treat yourself to the famous 'cocadas', a typical sweet made of coconut and sold along the shoreline by locals. Continue by speedboat to Morere, on the island of Boipeba, and discover a secluded beach spot only accessible by boat. This stretch of paradise offers a tranquil and remote escape from mainland life thanks to its continued avoidance of tourist and urban development. Enjoy snorkeling and swimming in the pristine waters before stopping for lunch at Boca da Barra beach, where you'll feast on an array of regional cuisine consisting of local ingredients. This afternoon, cruise to the Rio do Inferno, a water passage that divides the Tinhare and Boipeba islands, then on to Cairu to visit the Santo Antonio convent – one of the oldest standing pieces of colonial architecture in Brazil. On the way back, make a stop at Canavieira's natural oyster breeder, where you can taste their various fresh dishes and take one last swim in the ocean. Upon arrival in Morro de Sao Paulo, opt to stop at the historic fort and end your day basking in the rays of a beautiful island sunset.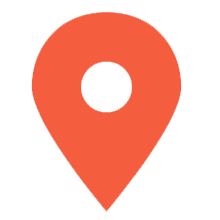 Day 5 : Lencois
Fill up on a hearty breakfast today as you leave behind the island life of Morro de Sao Paulo and make the long journey to the mountainous interior of Brazil, and the former diamond mining town of Lencois – gateway to the verdant landscapes of Chapada Diamantina National Park. First, sail back to the Salvador port before transferring to the station and taking a public bus (approximately 6 hours) through market towns and plantations, deep into the state of Bahia. After arriving and checking into the hotel, the evening is free to explore the brightly coloured buildings and cobbled streets of this charming colonial town where you'll be spending the next three nights.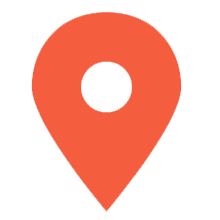 Day 6 : Chapada Diamantina National Park - Lencois
This morning, embark on a six-kilometre guided hike within the Chapada Diamantina National Park that surrounds Lencois. Officially designated a national park in 1985, this hiker's paradise spans over 1520 square kilometres and has drawn naturalists and adventurers ever since – all keen to explore the endless trekking trails which wind through rugged and rocky plains, thundering waterfalls, underground rivers, crystal clear lakes and quartzite caves – and discover the abundance of plant and animal species that inhabit this biodiverse 'lost world'. Your expert guide will lead you through undulating terrain to a series of beautiful natural wonders, including Cachoeirinha (little waterfall), Primavera (spring) and Cataratas Paraiso (paradise waterfalls). Following an included lunch in the town of Lencois, continue your exploration on a three-kilometre walk to the Ribeirao do Meio River, famous for its clean, calm waters, natural water slide and jacuzzi!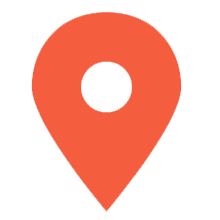 Day 7 : Chapada Diamantina National Park - Lencois
After breakfast, enjoy another full day of hiking and activities. The day begins with a visit to the Rio Mucugezinho, a river that forms a variety of natural swimming pools including the Poco do Diabo (Devil's Pool) waterfall, which aptly gets its name from the deep, dark water – feel free to take the plunge! After lunch, visit the Gruta Azul (Blue Cave), where at a certain time of day, the sun rays filter through an opening in the rock, beaming down on to the crystal-clear water, creating an astonishing vivid blue colour. Continue your exploration of natural wonders by descending 70 metres underground to wander through one of the most beautiful caves in Brazil, the Gruta da Lapa Doce. Explore 850 metres of fascinating limestone formations, before finishing the day with a short hike to the top of Morro do Pai Inacio (Father Inacio's Hill) where you can enjoy panoramic views as the sun sets over the Chapada Diamantina National Park – a memorable finish before you return to Lencois for the evening.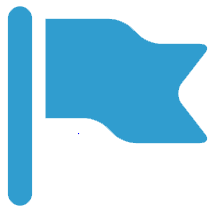 Day 8 : Salvador
Fill up on an early breakfast and bid farewell the stunning surrounds of Lencois as you travel back via public bus to Salvador. The bus departs this morning at 7.30 am and arrives in Salvador approximately 6 hours later at 1.30 pm. There are no activities planned for this afternoon – if you are leaving Salvador today, please ensure that flights are booked to depart at 5 pm or later, to avoid any risk of a missed flight in the event of delays.
What's Included?
Transport
Catamaran, boat, taxi, public bus, private vehicle
Accommodation
Hotel (7 nights)
Included Activities
Chapada Diamantina National Park - Morro do Pai Inacio sunset hike
Important Details
Joining Point
Bahiacafé Hotel
Praça da Sé, 22
Centro
Salvador
BRAZIL
Phone: +55 71 3322 1266
Finishing Point
Salvador Central Bus Station
Terminal Rodoviário de Salvador Av. Antônio Carlos Magalhães, 4362
Pernambués
Salvador
BRAZIL
Group leader
All Intrepid group trips are accompanied by one of our group leaders. The aim of the group leader is to take the hassle out of your travels and to help you have the best trip possible. Intrepid endeavours to provide the services of an experienced leader however, due to the seasonality of travel, rare situations may arise where your leader is new to a particular region or training other group leaders.
Your leader will provide information on the places you are travelling through, offer suggestions for things to do and see, recommend great local eating venues and introduce you to our local friends. While not being guides in the traditional sense, you can expect them to have a broad general knowledge of the places visited on the trip, including historical, cultural, religious and social aspects. At Intrepid we aim to support local guides who have specialised knowledge of the regions we visit. If you were interested in delving deeper into the local culture at a specific site or location then your leader can recommend a local guide service in most of the main destinations of your trip.
Safety
https://www.intrepidtravel.com/safety-field
Visas
BRAZIL:
Australian, EU, Great Britain, Canadian, New Zealand, South African and US passport holders do not currently require a visa for Brazil. For all other nationalities please reconfirm your visa or entry requirements with the Brazilian consulate in your home country.
If you are a passport holder of a country not listed above, you may require a visa for Brazil and this must be applied for before leaving your home country.
Why we love it
Chase cascading waterfalls and plunge into natural pools as you traverse the meandering trails of Bahia's Chapada Diamantina National park with your expert guide.
Master the martial art of Capoeira with a short lesson in this Brazilian tradition that combines elements of dance, acrobatics and music.
Taste the Brazilian firewater that is Cachaca with a visit to a local bar that distills its own range of this unique cane liquor – try it as part of the national cocktail, the world-famous Caipirinha!
Experience the contrasts of Salvador on a panoramic tour of the culture capital of Brazil. From the historic heart of Pelourinho, to the serene waters of the Itapagipe Peninsula.
Feel the island breeze from the shores of Morro de Sao Paulo and unwind on the palm-fringed beaches of this tropical paradise.
Is this trip right for you
Just as a heads up before you book: this trip is new to our range this year. And while we have thoroughly researched every detail of the logistics, new destinations can sometimes throw us some unexpected surprises. More often than not, it'll be a great surprise. But every now and again there might be a hiccup. We like to think that's what puts the 'adventure' in 'adventure travel'.
Some of the best scenery in Chapada Diamantina National park is found on hikes. So, while this trip doesn't require a high level of fitness, it's essential to be at least moderately fit if you want to partake in all activities.
If you wish to spend more time in Salvador, we'll be happy to book additional accommodation for you (subject to availability).
Don't let the heat keep you from exploring the world! Summer temperatures can be very high in Brazil, which can make things uncomfortable. It's important to use sun protection, wear layers to combat the heat, and drink plenty of water.
If you would like to combine this trip with time in Rio de Janeiro you might like to consider adding a 3 day Rio de Janeiro Stopover (GGHM) to your booking.
Health
BRAZIL
The WHO have reported that since July 2017 there has been an increase in confirmed human cases of Yellow Fever in Brazil. As a result, some states in Brazil are recommending unvaccinated visitors to avoid parks, forests and waterfalls which may impact your enjoyment of the trip. Once again, we strongly recommend you to visit your Doctor to discuss your suitability for the Yellow Fever vaccine.
All travellers need to be in good physical health in order to participate fully on this trip. When selecting your trip please make sure you have read through the itinerary carefully and assess your ability to cope with our style of travel. Please note that if, in the opinion of our group leader or local guide, any traveller is unable to complete the itinerary without undue risk to themselves and/or the rest of the group, Intrepid Travel reserves the right to exclude them from all or part of a trip without refund.
You should consult your doctor for up-to-date medical travel information or for any necessary vaccinations before departure. We recommend that you carry a first aid kit as well as any personal medical requirements as they may not easily be obtained at the locations on this trip. Please ensure that you are adequately prepared.
Food and dietary requirements
While travelling with us you'll have the opportunity to experience the vast array of wonderful food available in the world. On our camping trips we often cook the region's specialities so you don't miss out. Special dietary requirements can usually be catered for as long as we are advised in advance.
Money matters
Brazil currency information:
The official currency of Brazil is the Brazilian real (BRL). 
Please note that after 10pm ATMs in Brazil are not operational, this is for safety reasons.
TIPPING:
Gratuities aren't compulsory on your trip, but they can make a big difference to locals employed in the tourism industry. We suggest carrying small notes of local currency around as you go. It'll make tipping easier.
Usually around USD5 – USD10 a day to cover tips is fine, but your leader might raise the idea of a group tip kitty. Each traveller contributes an equal amount to the pool, and your leader can pay the tips as you go.
Tipping Guide:
To give you a bit of guidance, we've put together the following tipping notes. The recommended tipping amounts are listed in USD for the relatability of universal travellers. These are just suggestions, based on feedback from past travellers and our staff on the ground.
- Restaurants: Local markets and basic restaurants - round your bill up to the nearest USD1. More up-market restaurants we suggest 10% to 15% of your bill.
- Local guides: There might be times during the trip where you'll have a specialist local guide alongside your trip leader. We suggest tipping these guides about USD2 – USD3 per day.
- Drivers: You may have a range of drivers on your trip. Some may be with you for a short journey while others may be with you for several days. We suggest USD1-USD2 per day for drivers.
- Your Tour Leader: You may also consider tipping your tour leader for outstanding service throughout your trip. The amount is entirely a personal preference, however as a guideline USD2-USD4 per person, per day can be used. Of course you are free to tip more or less as you see fit, depending on your perception of service quality and the length of your trip. Remember, a tip is not compulsory and should only be given when you receive excellent service.
ACCESSING MONEY
With ATMs being widely available in major towns and cities, credit and debit cards are the best way to access money in Latin America (note though that charges are made for each transaction). Please check with your bank before departure that your card is accepted in the countries you are travelling to. Also ensure your bank is aware of your travel plans as - suspecting fraud - they may cancel your cards after the first few international transactions.
Be aware that your withdrawing limit may vary from country to country (regardless of your withdrawing limit in your home country) and it can be as low as the equivalent to USD100 per day.
It's also advisable to carry some cash in small denominations bills, for those times when ATMs may not be available. US dollars is the most readily changeable currency.
VERY IMPORTANT:
USD100 bills with serial number CB or BE and any other USD bills that are old, torn, written or stamped on will not be accepted by local banks.
What to take
What you need to bring will vary according to the trip style you have chosen, the countries you are visiting and when you are travelling. Generally speaking you should pack as lightly as possible. On the vast majority of our trips you are expected to carry your own luggage, although you won't be required to walk long distances with it (max 30 minutes). Many travellers carry their luggage in a backpack, although an overnight bag with a shoulder strap would suffice if you travel lightly. Smaller bags or backpacks with wheels are also convenient although we recommend your bag has carry straps. You'll also need a day pack/bag to carry water and a camera etc for day trips. Below we have listed the essentials for this trip:
FOOTWEAR FOR HIKING/TREKKING A full day walking is included on this tour. Please ensure you pack comfortable shoes (preferably not brand new, as this can lead to blisters) that are fully enclosed and are comfortable for you to walk in for an entire day. Please note sneakers or runners should be fine, as long as they are comfortable.
CLOTHING: You will need to bring a mixture of lightweight clothing, some warm items for the evenings, and long shirts and pants for protection against mosquitoes particularly if you are in a malaria zone. Clothes should be easy to wash and dry. Some people like to take jeans for evenings out but they can be tough to dry and should not be used for trekking. Avoid nylon and other synthetics, which can be very uncomfortable in hot weather. Ex-military or military style clothing and equipment is NOT recommended.
RECOMMENDED: - Soft and/or hard copies of all important documents e.g. air tickets, passport, vaccination certificate, etc. and keep the hard copies separate from the originals. While not valid, a copy makes it very much easier to obtain replacements if necessary - Water bottle. We recommend at least a 1.5 litre capacity. The sale of bottled water contributes to an enormous environmental problem around the world. In addition to the water in bottles, the production of a 1 litre plastic bottle takes 2 litres of water and 200ml of oil. A large proportion end up in limited landfill or discarded in waterways and natural environments - Electrical adapter plug (view the following sites for details: https://www.iec.ch/worldplugs/list_bylocation.htm or https://www.worldstandards.eu/electricity/plugs-and-sockets/) - Personal medical kit. Your guide will carry a large kit but we recommend you carry items such as mild pain killers, electrolytes and bandaids. - Insect repellent - Watch/Alarm clock or phone that can be used for both - Swimwear OPTIONAL: - Ear plugs to guard against a potential snoring room-mate - Phrase book VALUABLES: Please try to avoid bringing unnecessary valuables, and use your hotel safe. It's also a good idea to purchase a money belt or pouch that is easily hidden. LAUNDRY Laundry is available at many hotels and towns during this trip, although you might need to wait for a two-night stop in order to make sure you get it back in time. While laundry at hotels is usually charged by the item, laundromats usually charge by the kilo, which is generally inexpensive (about USD 2 per kilo)
A couple of rules
Everyone has the right to feel safe when they travel. We don't tolerate any form of violence (verbal or physical) or sexual harassment, either between customers or involving our leaders, partners or local people. Sexual relationships between a tour leader and a customer are strictly forbidden.
Use or possession of illegal drugs will not be tolerated on our trips. If you choose to consume alcohol while travelling, we encourage responsible drinking, and expect that you'll abide by the local laws regarding alcohol consumption.
The sex tourism industry is known to exploit vulnerable people and have negative consequences on communities, including undermining the development of sustainable tourism. For this reason, patronising sex workers will not be tolerated on our trips.
By travelling with us you are agreeing to adhere to these rules. Your group leader has the right to remove any member of the group for breaking any of these rules, with no right of refund.
If you feel that someone is behaving inappropriately while travelling with us, please inform your tour leader or local guide immediately. Alternatively, contact us on the emergency contact number detailed in the Problems and Emergency Contact section of this Essential Trip Information.
Feedback
Can't stop thinking about your adventure? Tell us all about it! We read each piece of feedback carefully and use it to make improvements for travellers like you. Share your experience with us at: http://www.intrepidtravel.com/feedback/
Emergency contact
BOOKING ENQUIRIES / ISSUES
For general enquiries or questions about your booking, please contact your agent or adventure specialist, or visit us at:
http://www.intrepidtravel.com/au/contact-us
CRISES AND EMERGENCIES
In the case of a genuine crisis or emergency please contact our local ground representative on the number below (remember to drop the +xx country code if you are calling from within the country):
+ 55 21 99618-2018
Alternatively, the operations office located in Peru +51 99605 5559 (PEAK DMC South America)
Intrepid's Local Operator: +55 21 99571 1330
Responsible travel
Latin Americans can be very conscious of appearance so try to be casual but conservative in your dress. Outside of beach areas halter tops and very short shorts should not be worn. When visiting churches or religious sites shoulders and knees should be covered.
Accommodation notes
Due to limited time and energy supply in some places, please be prepared for some cold showers.
Travel insurance
Travel insurance is compulsory for all our trips. We require that, at a minimum, you are covered for medical expenses including emergency repatriation. We strongly recommend that the policy also covers personal liability, cancellation, curtailment and loss of luggage and personal effects.
When travelling on a trip, you won't be permitted to join the group until evidence of travel insurance and the insurance company's 24 hour emergency contact number has been seen by your leader.
If you have credit card insurance your group leader will require details of the participating insurer/underwriter, the level of coverage, policy number and emergency contact number rather than the bank's name and credit card details. Please contact your bank for these details prior to arriving in-country.
Your fellow travellers
As you travel on a group trip you will be exposed to all the pleasures and maybe some of the frustrations of travelling in a group. Your fellow travellers will probably come from all corners of the world and likely a range of age groups too. We ask you to be understanding of the various needs and preferences of your group - patience with your fellow travellers is sometimes required for the benefit of everyone's travel experience. Remember too that you have responsibilities to the group. If you are requested to be at a place at a certain time, ensure that you don't keep the rest of the group waiting. We have found time and time again that the very best trips we operate are those where the dynamics within the group work well - this takes just a little effort on your part. Due to privacy reasons we are unable to provide you with contact details and any personal information about your fellow travellers booked on your trip prior to departure.
Itinerary disclaimer
We've allowed plenty of room for freedom and flexibility in our trips. In fact, flexibility is one of the ingredients that makes each of our trips so exciting. This style of travel offers us some unexpected circumstances at times, for example, bad weather and road conditions, technical defects of transportation, inconveniences caused by local operators and authorities, and other circumstances beyond our control. Changes in the program may be required to make the best of the unique situations that we encounter.
Overnight stops and driving distances each day may vary to best suit the needs of the group. Our described itineraries are to be used as a general guide only.
Accommodation
More from Brazil
8 Days from$2,150
START: Salvador
FINISH: Salvador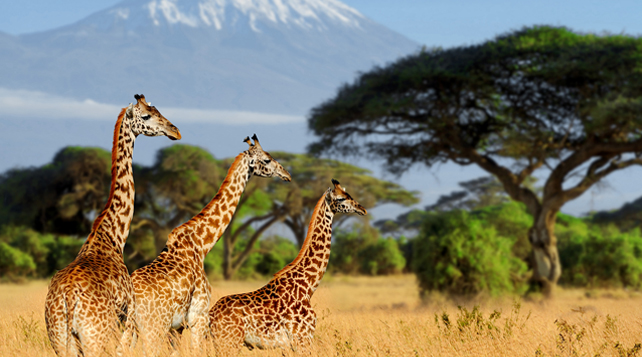 Kenya Safari!
Win a Classic African Adventure Tour to Kenya Overland Safari. Every NOVICA product purchased through the end of the year qualifies as an entry. Let the journey begin!