Northern Territory Encompassed Northbound ex Yulara
8 Days from $2,196
START: Yulara
FINISH: Darwin
AGES: 8 - 99
THEME: Explorer, Overland
Overview
Description
Embark on a nine-day Red Centre and Top End adventure – two regions of serene nature and sacred First Nations culture. Beginning in Yulara, see the rugged landscapes of the Outback, admire Uluru by sunrise and sunset, weave through the gullies of rocky Kata Tjuta and trek through the Lost City and Garden of Eden in Kings Canyon. Travel north to Darwin to go bird and croc spotting in the Mary River, discover traditional rock art in Ubirr, climb high to look down on the Nardab Floodplain, float in the shimmering waterholes of World Heritage-listed Kakadu National Park, learn some First Nations history at Anbangbang and see the imposing rock walls of Katherine Gorge. This trip will give you an insight into the traditional cultures and a deeper appreciation of the natural wonder of Australia's Outback.
Start: Yulara
Finish: Darwin
Ages: 8 - 99
Theme: Explorer, Overland
Accommodation: Permanent tented camp (with shared facilities) (5 nights), Hotel (2nights)
Destination: Darwin
Highlights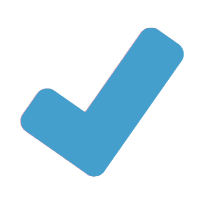 Wander through the magnificent domes of Kata Tjuta, gaze in awe at the sacred rock of Uluru and hike through natural amphitheatres, rocky chasms and lush oases in Kings Canyon.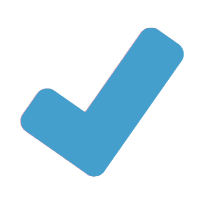 Dine under the stars and camp within privately owned sites on the red earth of the Outback to experience the true magic of the Red Centre.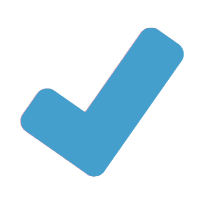 Learn about ancient cave paintings near Mutitjulu Waterhole as a local Anangu guide explains the culture and stories behind the art and its connection to the land.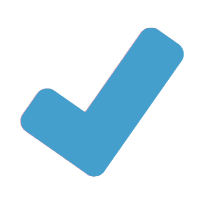 Discover the wonders of Kakadu National Park. See ancient traditional rock art and consider taking an optional flight over the astounding landscapes.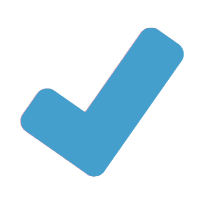 The Mary River Wetlands feature myriad wildlife, including the highest concentration of saltwater crocodiles in the southern hemisphere. Get up close to the snappy beasts on a river cruise.
Itinerary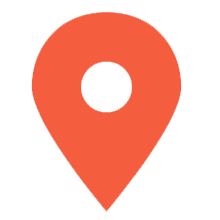 Day 1 : Yulara and Uluru
Melbourne might have the arts scene and Sydney the beaches, but Alice Springs is really where you need to go to understand the heart and soul of Australia. Approximately 70% of the Australian continent is classed as arid or semi-arid – and little old Alice Springs sits right in the middle of it all. Whereas Uluru emerges from the earth as one giant boulder form, Kata Tjuta pops up as 36 different domes and you'll get to know the site pretty well on an afternoon hike following lunch. As evening begins, enjoy some tasty snacks as the sun sets over Uluru casting incredible colours. The perfect end to a remarkable day is awaiting you back at camp, as you enjoy a delicious spread of food with your group. If the weather permits, sit outside under the stars.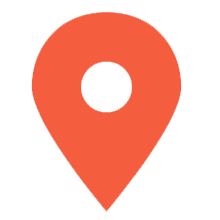 Day 2 : Uluru Sunrise
An early start this morning is rewarded with an Uluru sunrise. While the morning is fresh, enjoy a walk around the base of the rock, gaining insights into the land and the local Mala people on an interpretive cultural walk with an Aboriginal and Torres Strait Islander Guide. Once you've had lunch, perhaps purchase some art and craft of the First Peoples of Australia, at the Uluru Cultural Centre. Travel onto the exclusive campsite within Watarrka National Park (Kings Canyon), where the group will eat and sleep for the night. Note: Total driving time today is around three and a half hours. Total walking time is approximately two hours (or up to 4 if you do the full 8.5km base walk.)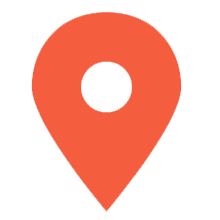 Day 3 : Kings Canyon Rim Walk – Alice Springs
The main attraction of Watarrka is undoubtedly Kings Canyon – a humungous gorge enclosed by sheer rock walls hundreds of metres high. Offering a welcome escape from the dry desert heat, this site's deep gullies and hidden rockpools provide shelter to more than 600 species of native plants and animals. Your guide will point these out on a guided trek that takes in the canyon's most famous sites – the Lost City, Garden of Eden, Amphitheatre and North and South Walls. Then it's lunch, and after you've relaxed for a little while, head back to Alice Springs where you'll stay the night before a flight to Darwin tomorrow.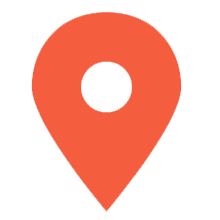 Day 4 : Darwin
This morning, be ready for a pickup from the Alice Wanderer shuttle transfers to head to the airport for your flight bound for Darwin (flight time approximately 2 hours). Once arrived, catch the Darwin Airport shuttle service to your hotel where you'll spend the afternoon and evening, before setting off on your Top End adventure early tomorrow morning.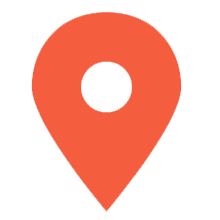 Day 5 : Darwin – Mary River via Litchfield National Park
Your adventure continues in the tropical city of Darwin this morning. Set off from Darwin and head south to Lichfield National Park – a huge sandstone plateau with dozens of waterfalls. Explore Florence Falls, Wangi Falls and the Buley Rockholes. After a picnic lunch, stroll through steamy rainforests and cool off with a dip in one of Litchfield's picturesque swimming holes. Enjoy some relaxed time at the campsite and a meal before climbing into bed at the secluded Mary River campsite.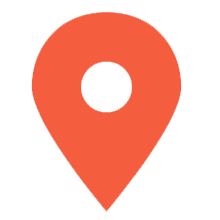 Day 6 : Kakadu National Park: Ubirr & Barramundi Gorge
After breakfast this morning, head to onto the water on a wildlife cruise in the Mary River Wetlands, a network of waterways home to crocodiles and native bird species. Kakadu National Park and discover ancient Aboriginal rock art in Ubirr. Your guide will lead an interpretive cultural walk through the numerous rock galleries, before you climb to the top of a lookout for views over the Nardab floodplain. Tonight, relax by the pool at the Kakadu campground and enjoy a group dinner.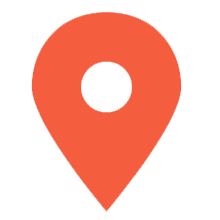 Day 7 : Kakadu – Katherine
This morning you have the option to take a scenic flight over Kakadu (at your own expense). The flight takes in views over the Arnhem Land escarpment, vast flood plains and billabongs. Later spend time exploring Kakadu's other major Aboriginal rock art site – Nourlangie (Burrunggui), while your guide provides a glimpse into how the local Aboriginal and Torres Strait Islander people live. After lunch head south and stop to visit the historic gold-mining centre of Pine Creek. Stop for a quick dip at Maguk or Gunlom Falls, before continuing on to Katherine, where you'll settle in for the night at a private campsite near Nitmiluk National Park (Katherine Gorge).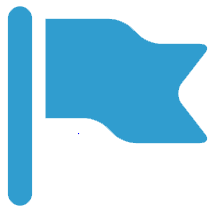 Day 8 : Katherine Gorge – Darwin
Depending on the season, head out on a morning cruise along the inky waters of Katherine Gorge, or canoe between red rock walls that are up to 70 metres high (both of these activities are optional and at your own expense). This 23 million-year-old landscape was formed by the Katherine River, which flows from Arnhem Land out to the Timor Sea. After lunch we head to the beautiful Edith falls for one last refreshing swim in the huge plunge pool before we hit the road back to Darwin, where your adventure comes to an end on arrival.
What's Included?
Meals
6 Breakfasts, 5 Dinners
Transport
All Terrain vehicle, Private vehicle
Accommodation
Permanent tented camp (with shared facilities) (5 nights), Hotel (2nights)
Included Activities
Top Didj Indigenous Experience
Availability
Important Details
Joining Point
Desert Gardens Hotel or Ayers Rock Airport
1 Yulara Dr
Yulara
NT
AUSTRALIA
Finishing Point
Central Darwin accommodation
Darwin CBD
Darwin
Northern Territory
AUSTRALIA
Physical preparation
To get the most out of this trip you need to be prepared for walks of between 3-9 km on some days. This may be on rough ground and perhaps getting feet wet in rivers and creeks. From Oct to March in the Red Centre, West Coast, and South of Australia you will experience temperatures of over 35 degrees Celsius (and sometimes well into the 40's) so be prepared to endure extra physical stress due to the heat at these times, especially while on walks. In the Top End of Australia (Kimberley and Kakadu) temperatures in the shoulder months of April, May and September, October humidity levels can be high and sometimes slightly uncomfortable.
These extreme outside temperatures can also place stress on the air-conditioning units within our vehicles which can make travelling uncomfortable. Your tour guide will assist with regular breaks and information to assist in keeping well hydrated.
Important information
1. Tour commences in Yulara on Day 1 at approximately 1 pm and finishes in Darwin (Day 9) at approximately 6 pm.
2. For the Kings Canyon Rim Walk it is a requirement that you have a minimum of three litres of water with you. Please consider bringing your own refillable water bottles.
3. The Top End & Kakadu portion of this trip has a strict luggage limit of 10kg. Excess luggage can not be carried; however, it can be stored at Darwin accommodation.
4. Your pick up may be from the Yulara Airport or the Desert Gardens Hotel, this will depend on your time of travel.
5. You can also join this trip in Alice Springs on Day 1; please see trip code POONC.
6. This trip also runs in reverse; see tour code PKOSC.
Group leader
All group trips are accompanied by a group leader. In Australia your group leader is also your driver, taking you from start to finish in a specialised vehicle. The aim of the group leader is to take the hassle out of your travels and to help you have the best trip possible. Yor leader will provide information on the places you are travelling through, offer suggestions for things to do and see, organise the camp and cooking for camp or kitchen cooked meals (though passengers are required to help out) as well as recommend great local eating venues. They will also introduce you to our local friends along the way. While not being guides in the traditional sense you can expect them to have a broad general knowledge of the areas visited on the trip, including historical, environmental, cultural and social aspects.
This trip is made of two smaller trips connected by a flight. You will be travelling with different Guides on each trip who are specialists in their region, and will not have an accompanying Guide during your flight.
Your flight ticket will be issued before travel, please get your itinerary from your booking agent.
This trip also includes accommodation and airport transfers in Darwin and Alice Springs. Please check with your booking agent for the details.
Safety
REMOTE AREA TRAVEL:
We carry a satellite phone on all of our remote/overland trips to be used by our leaders in the event of an emergency and for your safety. In addition, all of our leaders are First Aid trained and certified.
HYDRATION:
Daytime temperatures can be extreme from Oct to March with temperatures over 40 degrees Celsius. Please bring a large refillable water bottle. We strongly recommend the use of dehydration salts and sports drinks as a way to combat dehydration during times of extreme heat.
Communications
Wireless (wi-fi) is common across accommodation in Australia. Some properties may charge a fee for usage.
Cafe's and pubs across the Northen Territory may have wi-fi for a fee, with those in tourist area's offering it for free. Shopping centre's, airports and other public spaces offer limited free wi-fi access.
Even travelling a small distance from populated areas will see internet access stop. Many of our camps have little to no internet access (any access at all is expensive) being as remote as they are. Turn your phone off and enjoy the beauty of this part of the world. 
Australia's main telecommunication companies all operate in towns in the NT. Different networks will work in outback or regional area's. Pay phones (most are prepaid card only) are rarer than hen's teeth but can be found in most campsites we use.
If you are spending longer in Australia, it might be a good idea to purchase a local SIM card for data and your mobile device. if you need to purchase a phone locally. look for Telstra's 'blue tick' phones with better coverage in rural areas. 
Guides are equipted with satellite phones for emergencies only 
Visas
All travellers, except New Zealand citizens, must obtain a visa or travel authority before travelling to Australia. Failure to do so means you may not be allowed to board your flight to Australia. Most nationalities can obtain an Electronic Travel Authority via the internet before arrival. Please check the following website or with your relevant Australian visa issuing office for your nationalities requirements. http://www.eta.immi.gov.au/
Why we love it
Wander through the magnificent domes of Kata Tjuta, gaze in awe at the sacred rock of Uluru and hike through natural amphitheatres, rocky chasms and lush oases in Kings Canyon.
Dine under the stars and camp within privately owned sites on the red earth of the Outback to experience the true magic of the Red Centre.
Learn about ancient cave paintings near Mutitjulu Waterhole as a local Anangu guide explains the culture and stories behind the art and its connection to the land.
Discover the wonders of Kakadu National Park. See ancient traditional rock art and consider taking an optional flight over the astounding landscapes.
The Mary River Wetlands feature myriad wildlife, including the highest concentration of saltwater crocodiles in the southern hemisphere. Get up close to the snappy beasts on a river cruise.
Is this trip right for you
Temperatures in the Red Centre and the Top End can be extreme. During the day the weather can be very hot (and the Australian sun is very strong) so please bring appropriate clothing, use sun protection and drink plenty of water. In the evenings temperatures really drop, so bring base layers and warm clothing.
On most days of the trip, you'll spend several hours driving through very sparse areas of desert. Crank up the tunes and sit back to enjoy landscapes that you would miss in any other form of travel.
Group participation makes up a lot of this trip, so you'll be required to help with preparation of meals and cleaning up. These are the kind of tasks that bring a group closer together.
In the Red Centre, this isn't a basic camping experience, as you'll be treated to creature comforts such as proper beds, linen, electricity and cooling fans. Camping out in the open may not appeal to some people, although a proper bed, linen and electricity are provided.
You'll spend some nights of the trip sleeping in outback camping grounds. While conditions can be basic and facilities are minimal, this is all part of the adventure. You'll need to pitch in with preparing meals and cleaning.
This trip requires a moderate level of fitness as it involves a lot of walking, allowing you to truly enjoy the surrounding nature. Some hikes are longer and more challenging than others. Please bring sturdy, comfortable walking shoes and comfortable clothing.
This Top End section of your trip has a strict luggage limit of 10kg. Excess luggage cannot be carried; however, it can be stored at the Darwin accommodation.
Health
All travellers need to be in good physical health in order to participate fully on this trip. When selecting your trip please make sure you have read through the itinerary carefully and assess your ability to cope with our style of travel. Please note that if, in the opinion of our group leader or local guide, any traveller is unable to complete the itinerary without undue risk to themselves and/or the rest of the group, Intrepid Travel reserves the right to exclude them from all or part of a trip without refund.
You should consult your doctor for up-to-date medical travel information or for any necessary vaccinations before departure. We recommend that you carry a first aid kit as well as any personal medical requirements as they may not easily be obtained at the locations on this trip. Please ensure that you are adequately prepared.
Dengue, Murray Valley Encephalitis (MVE) and Ross River Fever occur in northern parts of Australia (the Northern Territory, Northern Queensland and northern Western Australia). All three viruses are transmitted by mosquitoes. There is no vaccination against them, but there are preventative measures that you can take such as wearing long clothing, using repellent and being indoors particularly around dusk and dawn. January 2009 saw an earlier than usual seasonal outbreak of dengue fever in northern Queensland, with over 600 confirmed cases in and around Cairns and Townsville.
There have been 77 confirmed cases of Whitmore disease (melioidosis) in the Northern Territory, mainly in greater Darwin, but with cases reported in the Katherine and East Arnhem regions too. One case has occurred as far south as Tennant Creek. The risk of melioidosis will continue to be present as long as the rains continue. Those most at risk are those with underlying conditions that impair the immune system such as diabetes. Please visit the NT Department of Health and Families website http://www.health.nt.gov.au - for more information.
Food and dietary requirements
DIETARY REQUIREMENTS:
On most days, breakfast, lunch and dinner will be included.
Our tours are activity and participation based. During your travels with us you will have the opportunity to assist with daily activities such as setting up camp, helping prepare meals and clearing dishes. None of this is difficult however many hands make light work and any assistance provided to crew is always much appreciated. Most people agree that this type of activity helps you feel like less of a tourist and more of an explorer.
All food for this trip is purchased and packed prior to your group leaving on day one. After we've left town it can be very difficult to source special dietary requests.
Travellers with special dietary requirements or food allergies are required to advise us at the time of booking.
You may be asked to pay for any additional food if you have not advised us of any special dietary requirements. Due to the often remote nature of our trips, food is basic but plentiful and delicious.
The below dietary needs can be easily catered for.
Vegetarian
Gluten Free
Dairy Free (soy available )
Pork Free
Please bring your own staples (nuts, bars, snacks) if you require a diet differing from the above.
* Religious and more specific dietary requirements are generally unable to be catered for on these trips.
NOTE: For those passengers commencing their trip in Yulara, lunch will not be provided on day one.
Money matters
The Australian Dollar (A$) is the currency of Australia. 
Credit and debit cards are readily accepted just about everywhere in Australia. Occasionally there may be a minimum spend for both in smaller shops. You can usually withdraw money from shops where EFTPOS is available. Automatic teller machines (ATMs) are common across Australia. ATM's may be limited in remote areas and your leader will advise you when to withdraw extra cash. 
Credit cards in Australia require a pin number rather than a signature and may have a small surcharge for purchases.
Tipping is not expected but appreciated. 
EMERGENCY FUNDS:
We try to plan for every eventuality, but there are still some things beyond our control. Please make sure you bring an extra USD500 for emergencies (e.g. natural disasters or civil unrest). Sometimes these things necessitate last minute changes to our itineraries, and we can't guarantee there won't be some extra costs involved.
What to take
What you need to bring will vary according to the trip style you have chosen, the countries you are visiting and when you are travelling. Generally speaking, we recommend you pack as lightly as possible and make sure that you are able to carry and lift your own luggage, and walk with it for short distances.
Most travellers carry their luggage in a backpack, although an overnight bag with a shoulder strap would suffice if you travel lightly. Smaller bags or backpacks with wheels are convenient although we recommend your bag has carry straps. You'll also need a day pack/bag to carry water, camera, and jacket etc. when you're exploring during the day.
LUGGAGE LIMIT:
Please keep your luggage to a minimum. Due to limited space and strictly enforced road laws regarding weight limits, Intrepid travellers can carry a maximum of 15 kg. One small soft-sided bag plus a day pack is essential. We recommend against bringing hard/externally framed suitcases as they are difficult to store and can damage equipment and other travellers' belongings. If your trip is beginning and ending at the same location, excess luggage can usually be stored at your arrival/departure hotel and can be collected after your trip. If your trip does not return to the same starting point we suggest you look at freighting your excess luggage. One option is with greyhound: http://www.greyhoundfreight.com.au/
WATER BOTTLE:
Consider bringing your own water bottle to refill along the way. For the Kings Canyon Rim Walk it is a requirement that you have a minimum of 3 litres of water with you.The sale of bottled water contributes to an enormous environmental problem around the world. In addition to the water in bottles, the production of a 1 litre plastic bottle takes 2 litres of water and 200ml of oil. A large proportion end up in limited landfill or discarded in waterways and natural environments.
SLEEPING BAG & MAT:
Comfortable sleeping mats are provided when camping.
If you are travelling on a Basix style trip please bring a travel pillow and sleeping bag or pre-purchase a sleeping bag from us. If you do not wish to keep your sleeping bag we will return them to our Operations Department, where they will be washed and donated to local Aboriginal and Torres Strait Islander communities.
If you are travelling on an Original style trip all linen and bedding is provided, so no sleeping bag is required.
Below are some ideas and helpful tips on what you specifically need for this trip.
Below are some ideas and helpful tips on what you specifically need for this trip.
ESSENTIALS:
- Lightweight clothing. You will need to bring a mixture of lightweight clothing and layers. Long shirts and pants are useful to protect against the harsh Australian sun. Clothes should be easy to wash and dry.
- During the winter months of June / July / August temperatures in the Red Centre can drop to 0 degrees Celsius (32 degrees Fahrenheit) overnight so it's important to also have some warm layers
- Comfortable closed-in shoes will help to protect your feet from cuts and scratches when walking through bush/grass-lands, and will also act as a barrier protection in rare cases against bites or stings.
- Sun protection - hat, sunscreen, sunglasses
RECOMMENDED:
- Personal medical kit. A larger kit will be on hand with your guide, but we recommend you carry items such as mild pain killers, electrolytes, Band-Aids and insect repellent.
- Water bottle. We recommend at least a 1.5litre capacity.
- A headlamp or torch is recommended for around your accommodation at night.
- Camera with spare batteries.
OPTIONAL:
- Sleep sheet. If you are travelling during the hot season you may wish to pack a sleep sheet so you will be comfortable no matter what the weather.
- Ear plugs
- A good book, a journal and music player
VALUABLES:
Please try to avoid bringing unnecessary valuables. We strongly recommend that you photocopy all important documents e.g. air tickets, passport, vaccination certificate, etc. and keep the copies separate from the originals. While not valid, a photocopy makes it very much easier to obtain replacements if necessary.
BATTERIES/POWER:
Most of our trips have access to power to recharge batteries for phones and cameras every couple of days. We always recommend that you carry an extra battery for your camera just in case. Your vehicle will be equipped with a 12 volt "cigarette lighter" socket which may be used at the crew's discretion, however, do bear in mind that only one piece of equipment can be charged at a time and it will not be allowed if there is a risk of running the vehicle's batteries low. Batteries may also be recharged from hotel room wall sockets. Hotels and many campsites have electricity and charging of batteries is advised before checking out the following day.
MORE!
If you need some further tips for packing, you can always check out our ultimate packing list.
https://www.intrepidtravel.com/packing-list
Climate and seasonal
ITINERARY CHANGES:
Please note that some of our planned activities are contingent on seasonal conditions. We will arrange alternative activities if this is the case. This is a flexible itinerary and may be altered to allow for better times to view certain inclusions depending on sunset/sunrise and weather conditions.
WET SEASON & WEATHER:
Given the unpredictable nature of weather and travel in the tropics, we are sometimes forced to make late itinerary changes due to unexpected heavy rain and/or storms and road closures. In the event of this occurring, itinerary changes may need to be implemented after commencement of you trip. In this event, your Tour Leader/Driver has full authority to change the itinerary and/or order of activities and substitute alternative destinations and activities as necessary. No refunds are available due to itinerary changes and missed activities caused by extreme weather conditions and/or road closures.
A couple of rules
Everyone has the right to feel safe when they travel. We don't tolerate any form of violence (verbal or physical) or sexual harassment, either between customers or involving our leaders, partners or local people. Sexual relationships between a tour leader and a customer are strictly forbidden.
Use or possession of illegal drugs will not be tolerated on our trips. If you choose to consume alcohol while travelling, we encourage responsible drinking, and expect that you'll abide by the local laws regarding alcohol consumption.
The sex tourism industry is known to exploit vulnerable people and have negative consequences on communities, including undermining the development of sustainable tourism. For this reason, patronising sex workers will not be tolerated on our trips.
By travelling with us you are agreeing to adhere to these rules. Your group leader has the right to remove any member of the group for breaking any of these rules, with no right of refund.
If you feel that someone is behaving inappropriately while travelling with us, please inform your tour leader or local guide immediately. Alternatively, contact us on the emergency contact number detailed in the Problems and Emergency Contact section of this Essential Trip Information.
Feedback
Can't stop thinking about your adventure? Tell us all about it! We read each piece of feedback carefully and use it to make improvements for travellers like you. Share your experience with us at: http://www.intrepidtravel.com/feedback/
Emergency contact
GENERAL ISSUES ON YOUR TRIP
While we always endeavour to provide the best possible holiday experience, due to the nature of travel and the areas we visit sometimes things can and do go wrong. Should any issue occur while you are on your trip, it is imperative that you discuss this with your group leader or our local representative straight away so that they can do their best to rectify the problem and save any potential negative impact on the rest of your trip.
We recognise that there may be times when your group leader/local partner may not be able to resolve a situation to your satisfaction - if this is the case, please ask the leader to speak to their direct manager.
You may also choose to provide details in your online feedback, which we ask you to complete within 30 days of the end of your trip. But we do ask you to be aware that it is very difficult for us to provide any practical help after the trip is complete.
RED CENTRE: In the case of a genuine emergency, or concerns about a missed pick-up on the day of departure please contact your local ground operator on 1800 883 355. For all other enquiries please contact our reservations team on 1300 654 604.
TOP END: ALL general enquiry must be directed to our Reservations team on 1300 654 604. In the case of a GENUINE EMERGENCY, or concerns about a missed pick-up on the DAY OF DEPARTURE ONLY please contact our Operations Manager in Darwin. If your call does NOT warrant an emergency situation you will be asked to call our Reservations team in business hours.'
OTS Darwin Operations: 1800 807 278
Outback Tour Services Alice Springs office: 1800 883 355
Responsible travel
Our Responsible Travel Policy outlines our commitment to preserving the environment, supporting local communities, protecting the vulnerable and giving back to the places we travel. All our trip leaders, suppliers and staff are trained on these principles, and are core to us delivering sustainable, experience-rich travel.
Explore the different parts of our Responsible Travel Policy by visiting:
https://www.intrepidtravel.com/responsible-travel
Accommodation notes
ACCOMMODATION POONC / POONCY
This trip is Original level. Original accommodation consists of permanent twin share tents with furnishings, and twin share motel rooms. Camping consists of twin share permanent tents equipped with proper beds, linen, pillows and towels. Passengers will be paired with a traveller of the same gender, a single supplement is available at Original level, EXCLUDING the Top End due to capacity restrictions at our campsites. Please ensure you have selected your desired camping style correctly.
POONC - Original Trip start Alice Springs
POONCY- Original Trip start Yulara
Night 1: Yulara - Tents with furnishings
Night 2: Kings Canyon - Tents with furnishings
Night 3: Glen Helen - Tents with furnishings
Night 4: Alice Springs - Aurora Alice Springs
Night 5: Darwin - Cavenagh Motel
Night 6: Mary River - Tents with furnishings
Night 7: Jabiru - Tents with furnishings
Night 8: Katherine - Tents with furnishings
FINISH TIMES:
Our trips generally finish early evening. We recommend booking one night post accommodation in your end city and planning onward travel for the following day. We cannot accept responsibility for missed onward travel if we are delayed for some reason on the last day of travel.
PARTICIPATORY CAMPING:
Although evening meals are catered whilst camping, to participate in this trip you must be prepared to assist with preparing meals, cleaning dishes, and collecting firewood in all conditions.
Travel insurance
Australians are not required to be covered for hospital care due to being covered by Medicare. However we strongly recommend that Australians have a domestic travel insurance policy which covers personal liability, cancellation, curtailment and loss of luggage and personal effects. It is also strongly advisable that Australians have current ambulance cover in the case of emergency evacuation or incidents requiring ambulance transportation.
Travel insurance is compulsory for all international travellers and should be taken out at the time of booking. Your travel insurance must provide cover against personal accident, death, medical expenses and emergency repatriation with a recommended minimum coverage of US$200,000 for each of the categories of cover. We also strongly recommend it covers cancellation, curtailment, personal liability and loss of luggage and personal effects. You must provide proof of your travel insurance on the first day of your trip; you will not be able to join the trip without it. If you obtain travel insurance through us you acknowledge that you are satisfied with the level of insurance we have arranged.
Your fellow travellers
As you travel on a group trip you will be exposed to all the pleasures and maybe some of the frustrations of travelling in a group. Your fellow travellers will probably come from all corners of the world and likely a range of age groups too. We ask you to be understanding of the various needs and preferences of your group - patience with your fellow travellers is sometimes required for the benefit of everyone's travel experience. Remember too that you have responsibilities to the group. If you are requested to be at a place at a certain time, ensure that you don't keep the rest of the group waiting. We have found time and time again that the very best trips we operate are those where the dynamics within the group work well - this takes just a little effort on your part. Due to privacy reasons we are unable to provide you with contact details and any personal information about your fellow travellers booked on your trip prior to departure.
Our group trips are designed for shared accommodation and don't involve a compulsory single supplement. Single travellers share with people of the same gender in twin share accommodation both whilst camping and staying in motel accommodation in cities. On this trip, you have the option to pay a single supplement to ensure that you have a private tent/room. Please NOTE that a single supplement is not available in the Top End portion of this trip due to limited campsites, and you will be in twin share tents. Pre-trip and post-trip accommodation will be booked on a private room basis.
Itinerary disclaimer
ITINERARY CHANGES:
Our itineraries are updated regularly throughout the year based on customer feedback and to reflect the current situation in each destination. The information included in this Essential Trip Information may therefore differ from when you first booked your trip. It is important that you print and review a final copy prior to travel so that you have the latest updates. Due to weather, local conditions, transport schedules, public holidays or other factors, further changes may be necessary to your itinerary once in country. The order and timing of included activities in each location may also vary seasonally to ensure our travellers have the best experience. Your tour leader will keep you up to date with any changes once on tour.
ABORIGINAL AND TORRES STRAIT ISLANDER CULTURAL EXPERIENCES & COMMUNITIES:
Please note due to cultural sensitivities, entry to particular parts of local First Nations communities may be unavailable. Where Aboriginal and Torres Strait Islander guides are unavailable in the Red Centre an Intrepid guide will lead the interpretive cultural walk. Top End cultural experiences are only available during the dry season (May-Oct) as site is subject to flooding (contact our customer service team for availability). Participants may be absent due to cultural commitments with minimal prior notification and Intrepid reserves the right to amend the itinerary in these circumstances with no obligation to refund.
OPTIONAL ACTIVITIES:
A selection of optional activities that have been popular with past travellers are listed in the day-to-day itinerary. This isn't an exhaustive list and should be used as a guide only for some of what might be available. Prices are approximate, are for entrance only, and don't include transport to and from the sites or local guides unless indicated. All activities are subject to availability, and may be on a join-in basis. It may not be possible to do all the activities listed in the time available at each destination, so some pre-planning for what you are most interested in is advised. When it's recommended that travellers pre-book these activities, look for a note in the Special Information section of the day-to-day itinerary. For most, they can either be organised independently on the day, or let your leader know you are interested and they can assist.
Where activities are considered medium or high risk, we work with operators whose safety and credentials we have sighted and assessed. Although it is possible that you may find the same activity cheaper with another operator on the ground, we cannot vouch for the safety or quality of that operator. Medium and high risk activities not listed above have not been assessed by us and as such our staff and leaders are unable to assist you with organising these activities. Activities that contravene our Responsible Travel policies are also not listed. Please remember that the decision to partake in any activity not listed is at your own discretion and risk.
WET SEASON ITINERARY
A tropical summer itinerary applies in Kakadu April/May and September/October
Itineraries may vary and/or attractions be substituted for any cause including seasonal conditions (including the opening and closing of Jim Jim Falls and other natural attractions), weather extremes, traditional owner and national park requirements.
Itineraries may vary and/or attractions be substituted for any cause including seasonal conditions, weather extremes, and traditional owner/national park requirements. Note that the opening dates of waterfalls (including Jim Jim Falls) and attractions vary each year and can change on a daily basis in the wet and shoulder seasons. Visit this website to see live updates on which areas of the park will be open: http://kakaduroadreport.wordpress.com/ or contact our Reservations team.
Due to National Park rules and road laws, we cannot guarantee the opening of Jim Jim Falls and other attractions at any time. Alternative activities will be substituted at the tour guides' discretion, dependent on local conditions.
The relationship between ATA and Intrepid Australia
For over 25 years, Intrepid Travel and Adventure Tours Australia have been leading brands in the adventure travel business. With Intrepid's global product range and Adventure Tours' local knowledge, the two brands joined force in 2011 to provide the ultimate range of Australian product with Intrepid running all of it's local trips under the Adventure Tours Australia name. Today we're proud to bring Aussie-made trips to the world, both here with Adventure Tours and overseas through the Intrepid brand, so no matter which brand you have booked through, you're travelling with the best.
Accommodation
Permanent tented camp (with shared facilities) (5 nights),Hotel (2nights)
More from Australia
8 Days from$2,196
START: Yulara
FINISH: Darwin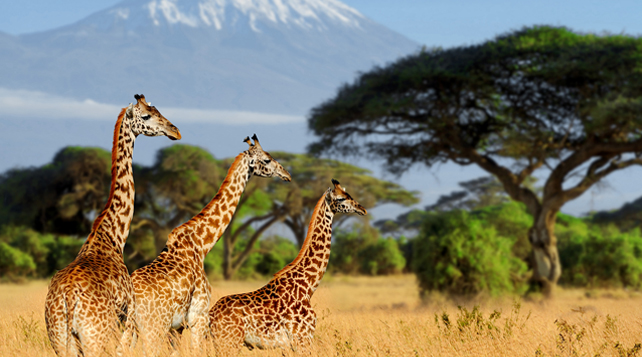 Kenya Safari!
Win a Classic African Adventure Tour to Kenya Overland Safari. Every NOVICA product purchased through the end of the year qualifies as an entry. Let the journey begin!