Papua New Guinea National Mask Festival
9 Days from $3,765
START: Rabaul
FINISH: Rabaul
AGES: 15 - 99
THEME: Festivals and Events
Overview
Description
There's so much more to Papua New Guinea than the Kokoda Track. Rivers, valleys, gorges, mountains, volcanoes, lagoons and inlets carve up this country like it's nobody's business, and this has allowed a multitude of cultures to develop in virtual isolation to each other – and the outside world. There's no better window to Papua New Guinea's diverse tribal tapestry than the National Mask Festival – a spectacle of song and dance, rhythm and drama, costume and colour. Take in the re-enacted canoe landing that kicks off the Kinavai Ceremony, watch grown men dance through flames at the astounding Baining Fire Dance, and, either side of the festival itself, discover the fascinating wartime sites, unique local markets, friendly island villages and volcanic hot springs that many visitors overlook.
Start: Rabaul
Finish: Rabaul
Ages: 15 - 99
Theme: Festivals and Events
Accommodation: Hotels (7 nights), Homestay (1 night)
Destination: Rabaul
Highlights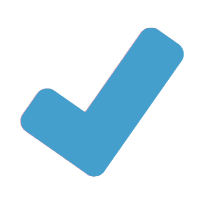 Marvel at an active volcano, tuck into a shoreline barbecue and experience a traditional sing-sing in the Duke of York Islands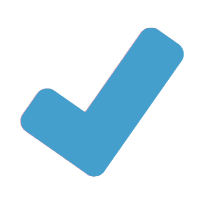 Discover how the World Wars played out in the Pacific. Visit the War Museum in Rabaul and head underground for a tour of the Japanese tunnels in Kokopo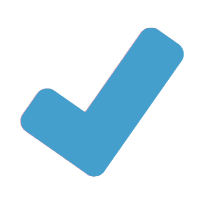 Be mesmerised by the chants of the Kinavai ceremony as the canoes paddle across the magical dawn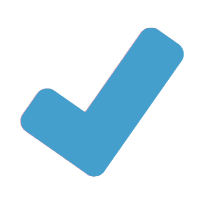 There's nothing in the world like the Baining fire dance. Watch as men engulf themselves in flames to the beat of the bamboo drum and escape unharmed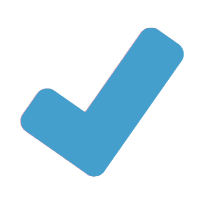 Gain an insight into small village industry on a day trip to the tiny Matupit Island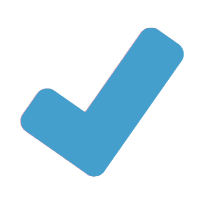 Relax and unwind at the plush Rapopo Plantation Resort when it's all over
Itinerary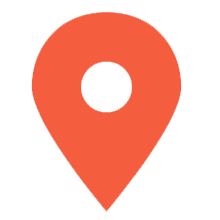 Day 1 : Rabaul
Welcome to Papua New Guinea! Touch down at Rabaul Airport (aka Tokua Airport), where you'll be transferred to your hotel. Your adventure begins with a welcome meeting at 6.30 pm in the reception area. You'll learn a bit about the history of Rabaul from the hotel owner, enjoy a welcome drink at the bar, and perhaps head out for an optional dinner with fellow travellers. If arriving early, be sure to explore and get a feel for the town. Rabaul's nickname 'Pearl of the Pacific', though apt, was replaced with 'Pompeii of the Pacific' after the devastating eruption of Tarvurvur volcano in 1994. Despite this loss, Rabaul is still an alluring destination of beauty and depth.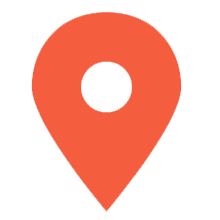 Day 2 : Duke of York Islands
Marvel at the force of Mother Nature from the base of an active volcano. From here you will be picked up by your vessel and transported to the Duke of York Islands. While each island around East New Britain has its own personality and story, the Duke of York Islands are where you'll experience the real PNG. Cruise around the islands and hear some local history while taking in a wonderful array of colours. Keep an eye out for dolphins, dugong (sea cows with forked tails) and local fishing canoes. The waters around here are crystal-clear blue lagoons, the beaches are white, and the vegetation is lush – it's a real slice of paradise. Today's tour includes a barbecue lunch cooked on one of the beaches. Afterwards there will be plenty of time to relax and enjoy the hospitality of the locals. You'll also make a stop at Mioko Island to learn more about traditional weaving, cooking and fishing. Enjoy a traditional sing-sing (a gathering of tribes for cultural performance) and an overnight village stay.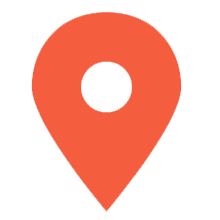 Day 3 : Rabaul
Rise for an early breakfast and take in scenes of local life. After a briefing on the rest of the day's activities, you'll depart the Duke of York Islands and be dropped back at Vunagum by mid morning. Your tour of the area includes a trip to the Rabaul Markets (keep some small denominations of PNG Kina (5–10 kina notes) handy for trinkets or local fruits and snacks). Visit Yamamoto's Bunker to learn more about the genius behind Japan's early WWII naval successes. Then, across the street, check out the remains of the Old Nuigini Club and gain some insight into what Rabaul was like both pre- and post-eruption, and pre-independence. After a visit to the Japanese Submarine Base, make a stop at the Volcano Observatory for a look out over Old Rabaul – a fantastic photo opportunity. Also explore the Japanese tunnels and barge tunnels at Karavia Bay. There's a fascinating maze extending some 20 metres underground, made up of three stories, a kitchen and various escape routes. Lunch today will be at a hotel in Rabaul. In the evening, enjoy some free time to relax back at the hotel.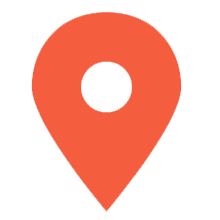 Day 4 : Rabaul Mask Festival
Your reward for a 4:30 am start today is the Kinavai ceremony, a re-enactment of the landing of the Tolai People into Rabaul. The canoes paddle across the water at the break of dawn, and you can hear the canoes and the chants long before you see them. The stillness of the morning air coupled with the chanting makes for a riveting spectacle. Then, after breakfast back at the hotel, it's time to delve into the first day of the Mask Festival, so get amongst the colourful array of PNG cultures on display. Dance groups perform throughout the day here, and you'll see and hear an amazing variety of songs and instruments. Each clan has a unique beat, and each culture a distinct dance. After an early optional dinner, head up to Kainagunan or Gaulim Village in the Baining area (approximately 50 minutes from the hotel). Here you'll watch as the men from the Baining clans immerse themselves in flames and escape unscathed. It's an exhilarating ritual performed nowhere else in the world. Interestingly, the Baining people are one of few cultures in PNG that doesn't use the Kundu drum; they use bamboo instead.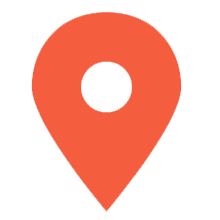 Day 5 : Rabaul Mask Festival
Enjoy a free day to soak up the festivities. With your hotel situated right next door to the festival grounds, you can come and go as you please, exploring at your own pace.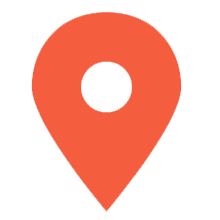 Day 6 : Kokopo
Travel around to see the sights around Kokopo today. Your tour of the area includes a visit to the Bitapaka War Cemetery, where the first Australians who fought here during the first and second world wars have been laid to rest. Hear about the 2nd/22nd Battalion and the interesting war history of Rabaul – namely the Battle of Rabaul, also known by the Japanese as Operation R. You will also visit the Blue Lagoon, where you can see some Japanese barge tunnels. These tunnels were built by the Japanese to conceal their barges and to protect them from the bombing raids of the Allies in World War II. Finally, check out the nearby volcano and hot springs. Here you can stand at the base of the volcano and marvel at the force of Mother Nature.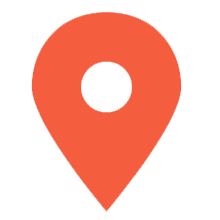 Day 7 : Matupit Island
Located directly across the bay from the currently active Tavurvur volcano, Matupit Island boasts a population of 200–300, many of whom have resettled throughout the province following the 1994 eruptions. On arrival you will be greeted by the islanders with frangipani leis (garlands) and be taken through the village, stopping by the locals schools, church and craft market. Take the opportunity to make purchases and participate in traditional crafts and activities. You'll get a sense of how the local inhabitants survive on a day-to-day basis by seeing how important fishing and the collection of Megapode eggs are to the local economy (another major revenue stream is the coconut). You might find your own Megapode egg – or buy one from the local villagers – to take back to the hotel and have it cooked for your breakfast. Lunch today will be a traditional one, cooked right on the beach by your local friends. In the evening, return to Kokopo and check into the Rapopo Plantation Resort, your base until the end of the trip.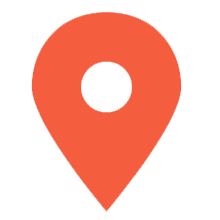 Day 8 : Kokopo
Enjoy some free time today. You might like to partake in further activities, all of which are optional. Keen scuba divers can take a half-day trip to explore the incredible coral reefs and underwater World War II wreckage. Deep-sea game fishing is also possible. Those looking to relax and unwind might like to indulge in an 'Island Massage', sure to reinvigorate you after your week of adventuring. This is available at the resort. Otherwise, simply relax, unwind and take a refreshing swim in the pool. Say goodbye to your local leader, and perhaps enjoy dinner with your fellow travellers for one last celebration.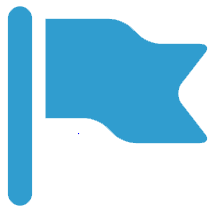 Day 9 : Kokopo
Your trip comes to an end after breakfast. With no further activities planned, you're free to depart at any time. A transfer to the airport is included.
What's Included?
Meals
8 Breakfasts, 1 Dinner
Transport
Private vehicle, Boat
Accommodation
Hotels (7 nights), Homestay (1 night)
Included Activities
Complimentary Airport Departure Transfer
Availability
Important Details
Joining Point
Rabaul Hotel
Mango Avenue
East New Britain
Rabaul
East New Britain
PAPUA NEW GUINEA
Phone: 675 982 1999
Finishing Point
Kokopo Beach Bungalows
1 Kurur Place
Kokopo
Rabaul
East New Britain
PAPUA NEW GUINEA
Important information
1. An arrival & departure transfer is included on this trip. Please provide us with your flight arrival & departure time no later than 7 days before your trip commences. If we do not receive this information we will not be able to meet you at the airport. Late night arrivals in particular will be difficult and daunting to make your way to our starting point on your own.
2. Due to including the Rabaul Mask Festival, the July departures will follow an amended itinerary to the one in these Trip Notes. Exact itinerary will be confirmed with your leader on Day 1 at the group meeting.
3. A Single Supplement is not available on this trip - accommodation is all based on twin (hotels) or multishare (home stay).
Group leader
All Intrepid group trips are accompanied by one of our group leaders. The aim of the group leader is to take the hassle out of your travels and to help you have the best trip possible. Intrepid endeavours to provide the services of an experienced leader however, due to the seasonality of travel, rare situations may arise where your leader is new to a particular region or training other group leaders.
Your leader will provide information on the places you are travelling through, offer suggestions for things to do and see, recommend great local eating venues and introduce you to our local friends. While not being guides in the traditional sense, you can expect them to have a broad general knowledge of the places visited on the trip, including historical, cultural, religious and social aspects. At Intrepid we aim to support local guides who have specialised knowledge of the regions we visit. If you were interested in delving deeper into the local culture at a specific site or location then your leader can recommend a local guide service in most of the main destinations of your trip.
Safety
Many national governments provide a regularly updated advice service on safety issues involved with international travel. We recommend that you check your government's advice for their latest travel information before departure and ensure that your travel insurance covers you for all areas your itinerary covers. Please refer to our website's safety page for links to major travel advisories and updates on safety issues affecting our trips. We strongly recommend the use of a neck wallet or money belt while travelling, for the safe-keeping of your passport, flight tickets, cash and other valuable items. Leave your valuable jewellery at home - you won't need it while travelling. Many of our hotels have safety deposit boxes, which is the most secure way of storing your valuables. A lock is recommended for securing your luggage. Your leader will accompany you on all included activities, however during your trip you'll have some free time to pursue your own interests or relax and take it easy. While your leader will assist you with the available options in a given location, please note that any optional activities you undertake are not part of your Intrepid itinerary, and Intrepid makes no representations about the safety of the activity or the standard of the operators running them. Please use your own good judgement when selecting an activity in your free time. Please also note that your Leader has the authority to amend or cancel any part of the trip itinerary if it's deemed necessary due to safety concerns. For more details on the type of conditions and safety standards you can expect on your trip, please refer to Intrepid's operational safety policy on our website. We recommend that you take a moment to read through this information before travelling, and would appreciate any feedback on how well it's being implemented in the field:
https://www.intrepidtravel.com/safety-field
SECURITY & CRIME: East New Britain is renown as one of the friendliest and safest in Papua New Guinea for travellers. While you do need to maintain the usual safety precautions when travelling, there are no need for extraordinary security measures and most visitors do not experience any safety issues. GENERAL: Pay attention to your personal security at all times. Most crime against travellers is opportunistic so do not walk alone or after dark as bag snatching and robberies are common. Banks and cash machines are attractive targets for criminals so only use them when accompanied by your leader. Do not carry large amounts of cash and leave expensive belongings, including jewellery and electronics at home. UXOs: World War II unexploded ordnance still exists in Papua New Guinea, particularly along the Kokoda Trail and at Milne Bay and other parts of East New Britain. Never stray from the main trails.
Visas
Visas are the responsibility of the individual traveller. Entry requirements can change at any time, so it's important that you check for the latest information. Please visit the relevant consular website of the country or countries you're visiting for detailed and up-to-date visa information specific to your nationality. Your consultant will also be happy to point you in the right direction with acquiring visas. Visas can take several weeks to process, so familiarise yourself with any requirements as soon as you have booked your trip to allow for processing time.
PAPUA NEW GUINEA
From 31st March 2016, tourist visas are available for Australian, New Zealand, United Kingdom, United States, Canadian and many European passport holders on arrival at Jacksons International Airport (Port Moresby) for stays of up to 30 days and at no charge. Other nationalities will need to apply to their nearest High Commission to obtain their visa in advance.
Why we love it
Marvel at an active volcano, tuck into a shoreline barbecue and experience a traditional sing-sing in the Duke of York Islands
Discover how the World Wars played out in the Pacific. Visit the War Museum in Rabaul and head underground for a tour of the Japanese tunnels in Kokopo
Be mesmerised by the chants of the Kinavai ceremony as the canoes paddle across the magical dawn
There's nothing in the world like the Baining fire dance. Watch as men engulf themselves in flames to the beat of the bamboo drum and escape unharmed
Gain an insight into small village industry on a day trip to the tiny Matupit Island
Relax and unwind at the plush Rapopo Plantation Resort when it's all over
Is this trip right for you
With very limited departures per year, this is a niche trip. It's perfect for those interested in tribal cultures, war history, village life or volcanic landscapes – or who simply love to take the path less travelled.
There are lots of water-based activities, so being comfortable on a boat is essential.
We spend one night in a village community without running water and electricity, in basic accommodation. The experience, of course, is well worth the sacrifice of creature comforts!
Health
MALARIA & MOSQUITO BORNE DISEASES:
Malaria is a risk throughout PNG. Dengue fever and other mosquito-borne diseases also occur, including in Port Moresby. Cases of chikungunya virus have also been reported since 2012. We encourage you to take prophylaxis against malaria where necessary and to take measures to avoid mosquito bites, including using insect repellent at all times, wearing long, loose-fitting, light coloured clothing and using a mosquito net at night. The mosquito-borne disease Japanese encephalitis is a risk throughout PNG but the risk to short-term visitors to urban areas is relatively low. A Japanese encephalitis vaccine is registered for use and is currently available in Australia. For further details please consult your travel health doctor.
MEDICATIONS & MEDICAL CONDITIONS:
If you require any personal medications, please discuss storage requirements with your doctor well in advance. Some medications are sensitive to temperature or must be kept dry - conditions on the Track may require adjustments to your normal medication. We strongly recommend that you carry a back-up set of medication to be carried separately by the tour leader or your personal porter. Please advise the tour leader at the pre-departure meeting in Port Moresby if you are taking medication - this information will be treated in the strictest confidence, but may assist medical staff to make decisions in the unlikely event of a medical evacuation from the Track.
AFTER YOU RETURN:
Many tropical insect- and water-borne diseases including malaria, dengue fever and typhoid fever have an incubation period of from 3 days up to a couple of months after infection. If you become unwell after the trip, especially if your illness is accompanied by a fever, it is important to see a doctor and inform them about your recent travel to Papua New Guinea.
Money matters
SPENDING MONEY:
When it comes to spending money on the trip, every traveller is a little different. You know your spending habits better than we do, so please budget a sensible amount for things like meals not included, drinks, shopping, optional activities and laundry. It's always better to bring a little more than you think you'll need. Also make sure you've read your trip details thoroughly so you know what's included in the trip price and what isn't. This should make budgeting a little easier. You'll find this info in the Inclusions section of your Essential Trip Information (that's this document).
CONTINGENCY FUNDS:
We try to plan for every eventuality, but there are still some things beyond our control. Please make sure you have access to an extra US$500 for emergencies (e.g. severe weather, natural disasters, civil unrest) or other events that result in unavoidable changes to the itinerary (e.g. transport strikes or cancellations, airport closures). Sometimes these things necessitate last minute changes to enable our trips to continue to run, and as a result there may be some extra costs involved.
The recommended amounts are listed in USD for the relatability of universal travellers, however the local currency is needed in the countries you are visiting.
ACCESSING MONEY:
The US dollar and Australian dollar are also major currencies and easily changeable. We advise not trying to exchange funds into kina outside of PNG as the rates will be very poor.
The best advice is to carry AU$ cash. This, along with major foreign currencies, can be changed in banks throughout the country, especially in Port Moresby. There are ATMs and exchange points in Port Moresby, Kokopo and Rabaul.
Please note that costs in PNG are surprisingly high as many goods must be imported from Australia. You should budget A$60-$100 per day per person for meals and expenses at our hotels in Port Moresby and East New Britain.
TIPPING:
Although the culture of tipping may not be part of your own culture, it is nonetheless part of the culture in many areas of the world and it is often the way some people supplement their earnings.
If you are happy with the services provided a tip - though not compulsory - is appropriate. While it may not be customary to you, it is of great significance to the people who will take care of you during your travels, inspires excellent service, and is an entrenched feature of the tourism industry across many Intrepid destinations. Please note we recommend that any tips are given directly to the intended recipient by a member of your group as our group leaders are prohibited from collecting cash for tips.
The following amounts are based on local considerations and feedback from our past travellers:
Local guides: Throughout your trip you may at times have a local guide in addition to your leader. We suggest AUD 2-4 per person per day for local guides.
Your Group Leader: You may also consider tipping your leader for outstanding service throughout your trip. The amount is entirely a personal preference, however as a guideline AUD 4-5 per person, per day can be used. Of course you are free to tip more or less as you see fit, depending on your perception of service quality and the length of your trip. Remember, a tip is not compulsory and should only be given when you receive excellent service.
All departure taxes should be included in your international flight ticket.
Climate and seasonal
EARTHQUAKES & VOLCANOES:
Papua New Guinea sits along a volatile seismic strip called the "Ring of Fire" in the Pacific. Volcanic eruptions, earthquakes and tsunamis are possible. Seismic and volcanic activity can occur near Rabaul in East New Britain Province. Tavurvur in East New Britain erupted on 29 August 2014. Authorities evacuated communities close to the volcano and residents of Rabaul town were advised to remain indoors to avoid falling ash. It is currently considered safe to travel to the Rabaul region and we continue to monitor local reports for latest information on the volcano in conjunction with our local partners.
A couple of rules
Everyone has the right to feel safe when they travel. We don't tolerate any form of violence (verbal or physical) or sexual harassment, either between customers or involving our leaders, partners or local people. Sexual relationships between a tour leader and a customer are strictly forbidden.
Use or possession of illegal drugs will not be tolerated on our trips. If you choose to consume alcohol while travelling, we encourage responsible drinking, and expect that you'll abide by the local laws regarding alcohol consumption.
The sex tourism industry is known to exploit vulnerable people and have negative consequences on communities, including undermining the development of sustainable tourism. For this reason, patronising sex workers will not be tolerated on our trips.
By travelling with us you are agreeing to adhere to these rules. Your group leader has the right to remove any member of the group for breaking any of these rules, with no right of refund.
If you feel that someone is behaving inappropriately while travelling with us, please inform your tour leader or local guide immediately. Alternatively, contact us on the emergency contact number detailed in the Problems and Emergency Contact section of this Essential Trip Information.
Feedback
After your travels, we want to hear from you! We rely on your feedback. We read it carefully. Feedback helps us understand what we are doing well and what we could be doing better. It allows us to make improvements for future travellers.
http://www.intrepidtravel.com/feedback/
Emergency contact
GENERAL ISSUES ON YOUR TRIP
While we always endeavour to provide the best possible holiday experience, due to the nature of travel and the areas we visit sometimes things can and do go wrong. Should any issue occur while you are on your trip, it is imperative that you discuss this with your group leader or our local representative straight away so that they can do their best to rectify the problem and save any potential negative impact on the rest of your trip.
We recognise that there may be times when your group leader/local partner may not be able to resolve a situation to your satisfaction - if this is the case, please ask the leader to speak to their direct manager.
You may also choose to provide details in your online feedback, which we ask you to complete within 30 days of the end of your trip. But we do ask you to be aware that it is very difficult for us to provide any practical help after the trip is complete.
Intrepid's Local Operator: +675 73885036; +675 7100 9934‬
Responsible travel
Our Responsible Travel Policy outlines our commitment to preserving the environment, supporting local communities, protecting the vulnerable and giving back to the places we travel. All our trip leaders, suppliers and staff are trained on these principles, and are core to us delivering sustainable, experience-rich travel.
Explore the different parts of our Responsible Travel Policy by visiting:
https://www.intrepidtravel.com/responsible-travel
Travel insurance
Travel insurance is compulsory for all our trips. We require that, at a minimum, you are covered for medical expenses including emergency repatriation. We strongly recommend that the policy also covers personal liability, cancellation, curtailment and loss of luggage and personal effects.
When travelling on a trip, you won't be permitted to join the group until evidence of travel insurance and the insurance company's 24 hour emergency contact number has been seen by your leader.
If you have credit card insurance your group leader will require details of the participating insurer/underwriter, the level of coverage, policy number and emergency contact number rather than the bank's name and credit card details. Please contact your bank for these details prior to arriving in-country.
http://www.intrepidtravel.com/insurance.php
Your fellow travellers
As you travel on a group trip you will be exposed to all the pleasures and maybe some of the frustrations of travelling in a group. Your fellow travellers will probably come from all corners of the world and likely a range of age groups too. We ask you to be understanding of the various needs and preferences of your group - patience with your fellow travellers is sometimes required for the benefit of everyone's travel experience. Remember too that you have responsibilities to the group. If you are requested to be at a place at a certain time, ensure that you don't keep the rest of the group waiting. We have found time and time again that the very best trips we operate are those where the dynamics within the group work well - this takes just a little effort on your part. Due to privacy reasons we are unable to provide you with contact details and any personal information about your fellow travellers booked on your trip prior to departure.
SINGLE TRAVELLERS:
Our group trips are designed for shared accommodation and don't involve a compulsory single supplement. Single travellers share with people of the same gender in accommodation ranging from twin to multishare. Some of our itineraries have accommodation booked on a mixed gender share basis and where applicable this will be specified in our Essential Trip Information. On a selection of our trips, you have the option to pay a single supplement to ensure that you have your own accommodation (where available). Please note that this only applies to accommodation during the tour - pre-trip and post-trip accommodation will be booked on a single room basis.
Accommodation
Hotels (7 nights),Homestay (1 night)
More from Papua New Guinea
9 Days from$3,765
START: Rabaul
FINISH: Rabaul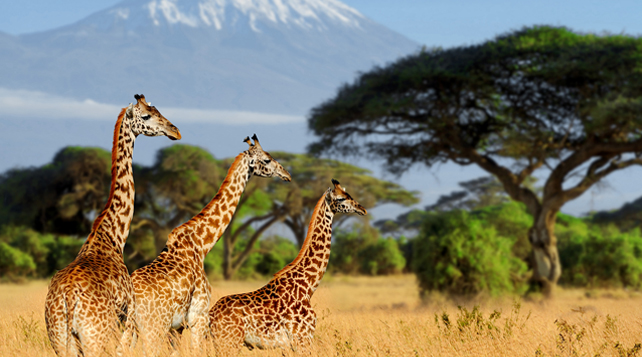 Kenya Safari!
Win a Classic African Adventure Tour to Kenya Overland Safari. Every NOVICA product purchased through the end of the year qualifies as an entry. Let the journey begin!