South East Asia Uncovered
22 Days from $3,255
START: Bangkok
FINISH: Ho Chi Minh City
AGES: Over 15
THEME: Explorer
Overview
Description
Travel from Bangkok to Ho Chi Minh City, experiencing the delights of northern Thailand, the laidback river lifestyle of Laos and the cultural richness of Vietnam. From the bright lights of Bangkok to the age-old charms of Luang Prabang and the buzz of Hanoi, join us on a voyage of discovery and relaxation. Travel down the mighty Mekong and become acquainted with the tranquillity of remote villages and friendly locals along the way. Sip coffee by the lake in Hanoi, stroll the pristine shoreline around Halong Bay, take in the charming old-world ambiance of Hue and marvel at the hectic pace of life in Ho Chi Minh City. This is an adventure full of beauty and contrast that will introduce you to the delicious cuisine, friendly people, beautiful landscape and cosmopolitan cities of these fascinating countries.
Start: Bangkok
Finish: Ho Chi Minh City
Ages: Over 15
Theme: Explorer
Accommodation: Guesthouse (2 nights), Hotel (16 nights), Overnight boat (1 night), Overnight sleeper train (2 nights)
Destination: Ho Chi Minh City
Highlights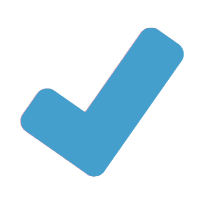 This combination trip includes a section in Vietnam that is one of the most popular in the entire Intrepid range.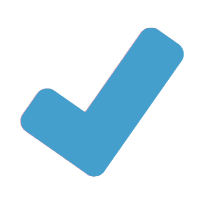 Travel by boat, train, plane, private bus, taxi and even on the back of a motorbike!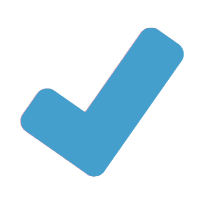 Settle in for the night and experience overnight train journeys in both Thailand and Vietnam, set off from Bangkok and Hanoi and wake up ready to explore Chiang Mai and Hue.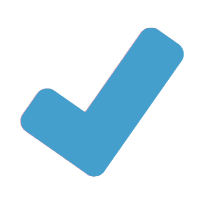 The two day boat journey down the iconic Mekong River passes incredible rural scenery and is one of the must-dos to truly experience South East Asia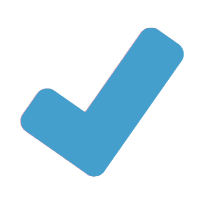 Sample local food wherever you go, from a seafood dinner on Halong Bay, street snacks at markets, a meal at a buddhist nunnery, coconut candy and tropical fruits in the Mekong Delta, and a final dinner at KOTO restaurant.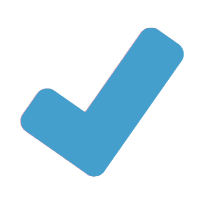 There are many chances to do good while you travel, like visiting the organisation COPE, dedicated to helping those injured by unexploded ordinance.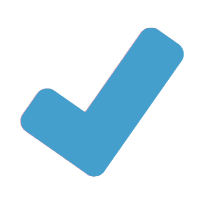 The perfect blend of included sights and free time to make your own discoveries in some of our favourite destinations, like Hoi An and Luang Prabang.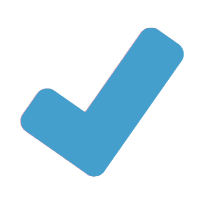 Have expert advice on hand the whole way with an experienced local leader to help you get the best out of your time in each country.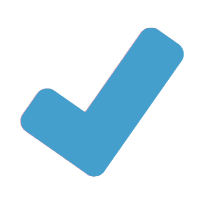 Discover the mysterious beauty of the Lao jungle as you walk side by side with recently rescued elephants on stroll through their natural habitat.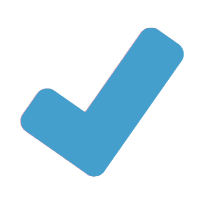 Rise with the sun and watch saffron-robed monks shuffle between houses, where the faithful wait with offerings as part of an alms giving ritual.
Itinerary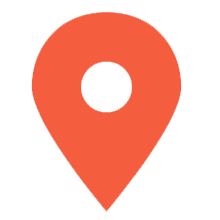 Day 1 : Bangkok
Sa-wat dee! Welcome to Thailand. Thailand's bustling capital, Bangkok is famous for its tuk tuks, khlong boats and street vendors serving up delicious local food. Your adventure begins with a welcome meeting at 6pm on Day 1. Please look for a note in the hotel lobby or ask the hotel reception where it will take place, and have your insurance details and next of kin information ready for collection. Bangkok has so much to offer those with time to explore, so perhaps arrive a day or so early to uncover the Chinatown area, visit the magnificent (but very crowded) Grand Palace and the Temple of the Emerald Buddha, wander down the tourist mecca of Khao San Road, or indulge in a Thai massage. Check out our range of Urban Adventures for more ideas. After the meeting tonight gather your fellow travellers together and tuck into some into world famous street food for our first optional dinner.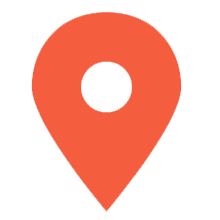 Day 2 : Bangkok/Overnight train
Begin the day with a river cruise down the Chao Phraya River to explore the famous 'khlongs' (canals) (approximately 1 hour). Life along these canals seems a world away from the chaotic streets of the capital. Pay a visit to Wat Pho, one of the 'trinity' of Bangkok temples, with a 46-metre long gold plated Buddha reclining inside. Even the feet of this statue are incredible, three metres long and intricately decorated with mother of pearl. The temple grounds are equally fascinating, filled with beautifully decorated stupas, halls, and shrines. This evening you'll head north to Chiang Mai on an overnight train journey, accommodated in an air-conditioned sleeper carriage (approximately 13 hours). The carriages are air-conditioned, with bunk beds; clean sheets, blanket and pillow are provided. Your baggage travels in the carriage with you. There is a food and drink service available on board. Sometimes the air conditioning can make the carriage quite cold so you may want to bring a warm layer of clothing.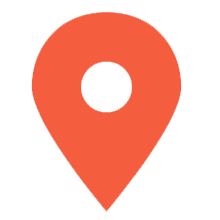 Day 3 : Chiang Mai
The most vibrant city in northern Thailand, Chiang Mai has many famous temples and an interesting old city area. Renowned for it's lively cafe scene and extremely welcoming locals, this place captivates many travellers. First, embark on a scenic, winding drive up a mountain (around 45 minutes) to one of the country's most stunning temple complexes, Doi Suthep. A 300-step naga-guarded stairway leads you to the temples, and the climb is well worth the effort. The hypnotic atmosphere of chanting Buddhist monks and sweeping views of the city make this a most memorable experience. After making our way back down from the temple, check in to the hotel and can plan the rest of our time here. In the evening you can choose to wander through the enormous, colourful Night Bazaar, and perhaps relax at a fine restaurant along the riverfront. Make sure to sample some delicious traditional northern Thai food – the signature dish is kao soy, yellow wheat noodles in a curry broth, traditionally served with chicken or beef.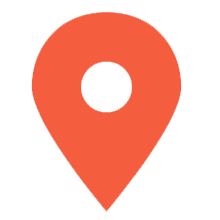 Day 4 : Chiang Mai
Today is free for you to explore, but there are also a few optional activities you can join if you want. Perhaps join a local cooking class today and discover the secrets of real Thai cuisine. You'll learn the key ingredients, how to use them, and what to use in their place if you can't get them at home. As well as taking your own comprehensive recipe book with you after the class, you'll feast on the fruits of your labour for lunch. Get active with a bicycle tour to discover the city and surrounding countryside from a different perspective, or be spirited away on an early morning Chiang Mai tour that puts you at the epicentre of Buddhist rituals. Learn to meditate, offer alms to monks, and make an offering at a temple. Also popular is the Jungle Flight ziplining and the lovely Elephant Nature Park.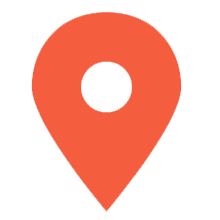 Day 5 : Chiang Khong
Take a journey through rural countryside to the Thai border town of Chiang Khong (approximately 5.5 hours). Formerly known as 'Juon', peaceful riverside Chiang Khong remains an important market town for the surrounding hill tribes and for trade with Laos. Stretch your legs with a stroll around town, and if you find youself with time, then Wat Phra Kaew and Wat Luang are both well worth a visit while you're here. Then maybe enjoy a final Thai drink and dinner, while Laos beckons from across the mighty Mekong.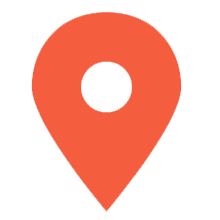 Day 6 : Mekong River - Pak Beng
After crossing into Laos and for the duration of our time in the country we will be joined by additional Laos guides - a government requirement. Board a slow boat for the two-day journey down the mighty Mekong River to Luang Prabang. The journey is relaxed, so you can experience the slow pace of village life and the breathtaking scenery along the river up close. The river boat is basic in nature, with a toilet, covered roof, and open sides to take in the fresh air. There are seats in the front of the boat and a small open area in the back where you can have a nap on the mat, play cards, read or have lunch. Dock at the small town of Pak Beng (after about 6 hours) to spend the night. Hmong and tribal Thai people are frequently seen on the main streets, where vendors sell local textiles and handicrafts.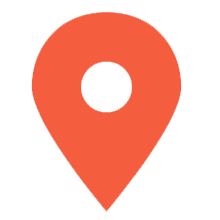 Day 7 : Mekong River - Luang Prabang
Reboard the boat and cruise to the Pak Ou Caves. An important religious site overlooking the river at the junction of the Mekong and Ou Rivers, the revered Pak Ou Caves consist of two sacred limestone caverns filled with Buddha images of all styles and sizes, brought by devoted villagers over the centuries. The lower cave, known as Tham Ting, is entered from the river by a series of steps and can easily be seen in daylight. The higher cave, Tham Phum, is deeper and requires a torch for viewing. Continue on to the former royal capital of Luang Prabang (approximately 7 hours total journey time). This atmospheric World Heritage-listed city is a favourite of many travellers. Nestled in the hills of northern Laos on the confluence of the Mekong and Khan rivers, the city is claimed to be 'the best preserved city in South East Asia' by UNESCO. The city and its people retain a refined, yet relaxed, air and it's a wonderful place to wander the streets into boutiques, cafes and small shops. Stay in a hotel tonight and if you are feeling energetic, climb Mt Phousi for some sunset views - the large hill that dominates Luang Prabang's skyline, topped by a glittering golden stupa. You can climb the 328 zig-zag steps up to the sacred gilded stupa and big drum of the Phu Si Temple for a panoramic view of Luang Prabang and its surrounds.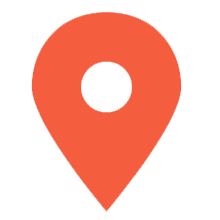 Day 8 : Luang Prabang
Once the heart and soul of the ancient Lao Kingdom (Lan Xang) and designated a World Heritage site in 1995, Luang Prabang is endowed with a legacy of historic red-roofed temples and French-Indochinese architecture, not to mention some of the country's most refined cuisine, a multi-ethnic population and rich culture. Enjoy a guided tour of the Traditional Art & Ethnology Centre, a non-profit museum dedicated to the collection, preservation, and interpretation of traditional arts. In the afternoon, head south of town to the beautiful Kuang Si Falls, a picturesque, multi-level cascade that offers fantastically blue pools that are perfect for a mid-afternoon dip. Back in Luang Prabang this evening you'll have free time to make further discoveries, including visiting the popular night market.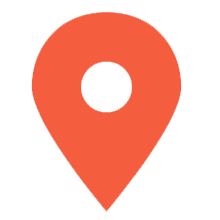 Day 9 : Luang Prabang
Today is free for your own explorations. It's worth getting up in the misty early morning to view the procession of saffron-robed monks on their daily outing collecting alms, a practice that dates back centuries. The people of the town wait out the front of their houses with food for the monks to collect and take back to the temple. It is done early, as the monks cannot eat anything after midday. By giving food to a monk you 'het bon' or make merit, which should augur well for your next life. Make sure you don't miss Wat Xieng Thong, the most enchanting of Laos' monasteries. Inside you'll find monks eager to practice their English with you. The Dara Market sells everything and is a great spot to browse. If you'd like to experience more local culture, consider taking a long boat across the river to a traditional Laotian village. Perhaps you want to see Laos gentle giants by visiting Mandalao Elephant Conservation. Here you can choose to do  a variety of tours that get you close to these magnificent elephants. Your leader can help you to organise one of these special excursions.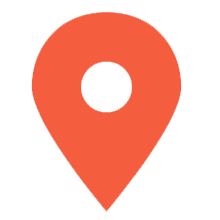 Day 10 : Vang Vieng
Take a private mini van through dusty villages and winding mountain roads to Vang Vieng (approximately 7 hours). The mountain scenery is impressive, but the road can be rough, especially as attention is now being diverted from maintaining the roads to building the new railway from China. Situated on the Nam Song River, Vang Vieng is surrounded by towering limestone karsts and is a great place to enjoy being out in and surrounded by nature. After checking in to the hotel, use tonight to plan out your next few days with your group and leader.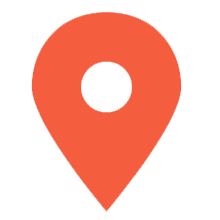 Day 11 : Vang Vieng
There's plenty to do in and around Vang Vieng, known as an adventure town thanks to its unique and varied surrounding country. The area is renowned for its many caves, many of which are easily accessible from the town. Perhaps the most famous is the cave of Tham Chang, a beautiful cavern fed by a natural spring making it a perfect spot for a refreshing swim. Hire bicycles to explore further afield, hike the trails to nearby lookout points, join a day trip to go kayaking on the river, or you can visit an organic mulberry farm just outside town and enjoy a meal there.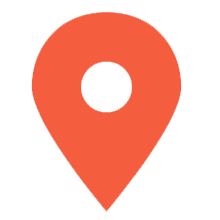 Day 12 : Vientiane
Continue by private mini bus to the country's capital, Vientiane (approximately 3.5 hours). Possibly Asia's most laidback capital, even here everything seems to be are conducted at a relaxed pace. Vientiane has a wealth of cultural delights to discover on foot, or for the less energetic, by jumbo (tuk tuk). Faded colonial mansions, tree-lined boulevards and old temples create an atmosphere of timelessness, particularly in the older part of town along the Mekong River. Pay a visit to Wat Si Saket, the oldest temple still standing in Vientiane and home to almost 7,000 Buddha images. Visit COPE, an organisation dedicated to assistance those who have been injured by the multitude of unexploded ordinance across the country. This is an excellent cause and a chance to educate yourself about Laos' devastating war history. This evening, maybe join your fellow travellers for a final celebratory dinner as your adventure comes to an end.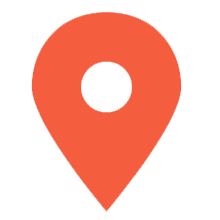 Day 13 : Hanoi
We fly from Vientiane to Hanoi (approx 1 hour) Please note you will be unaccompanied on this flight. In the arrivals hall of Hanoi Airport you will be met by an Intrepid representative, who will take you to your Hanoi hotel. The flight usually arrives into Hanoi in the late afternoon. As this is a combination trip, your group leader and the composition of your group may change at this location. There will be a group meeting to discuss the next stage of your itinerary and you're welcome to attend, as this is a great chance to meet your new fellow travellers.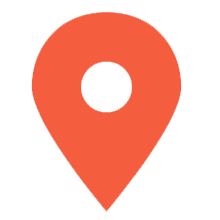 Day 14 : Halong Bay
Travel by private minibus to the spectacular World Heritage site of Halong Bay in the Gulf of Tonkin (approximately four hours). The bay is dotted with sandy coves, grottoes and 1,600 limestone islands, which have been formed over millennia by wind and water erosion. Board a private boat and cruise the bay, exploring island caves and perhaps even enjoying a swim from Ti Top Island Beach during the warmer months. To end the day, spend a peaceful night aboard the boat beneath the night sky. Your wooden junk-style boat has twin share cabins with air-conditioning and private facilities. There's also a dining room and bar to enjoy lunch, dinner and breakfast.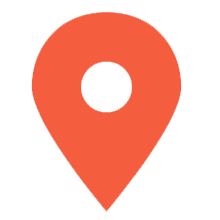 Day 15 : Hanoi - Overnight Train
Return by boat to Ha Long, and at approximately midday travel by bus back to Hanoi. Arrive late this afternoon, and use free time to shop, explore the sights or just relax. Later tonight board an overnight train to Hue.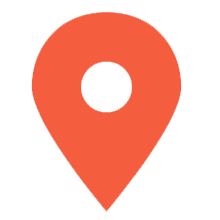 Day 16 : Hue
Arrive into Hue at approximately 11 am and transfer to the hotel. Once the imperial capital of Vietnam, Hue holds the treasures of the country's royal past. You'll have free time in the morning to rest or explore. The bustling Dong Ba Market is a great place to sample some of the foods that once graced the Nguyen emperors' tables, such as banh khoai (royal rice cake). Reunite with the group to visit the war-damaged ruins of the Hue Imperial Citadel complex, which once contained temples, state houses and the emperor's palace.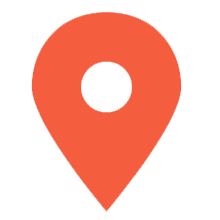 Day 17 : Hue
Today, tour the sights of Hue on the back of a motorbike driven by a local guide. Enjoy a stop at Thanh Toan to see the 18th century covered bridge and villagers shopping at their local market. Visit the 17th-century active Buddhist monastery of Thien Mu Pagoda. During the visit you'll see the car of a former monk who drove to Saigon in 1963 to set himself alight to protest the poor treatment of Buddhists by the South Vietnamese regime. Enjoy a short boat cruise down the Perfume River before eating lunch inside a nunnery. Finally, visit the lakeside royal tomb of Emperor Tu Duc before heading back to Hue.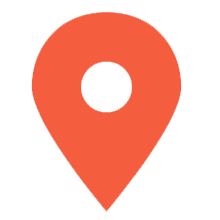 Day 18 : Hoi An
This morning travel by bus through coastal rice paddies and the spectacular Hai Van Pass. After a brief visit to Lang Co Beach, arrive into Hoi An. Recently declared a World Heritage site, Hoi An was a major international trading port during the 17th, 18th and 19th centuries. Today, parts of the beautifully preserved town retain the feel of centuries past. It's also a shopping mecca, famous for its plethora of tailors. On arrival your leader will take you on a sightseeing walk through the Old Town and visit a handful of the city's major attractions. You'll will also be given a sightseeing pass so you can further explore select attractions at your leisure.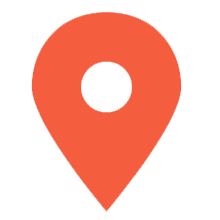 Day 19 : Hoi An
Today is a free day to explore Hoi An. Browse the town's cobbled streets and art galleries, or hire a bike and cycle through rice paddies out to Cua Dai Beach. Shop for paintings, ceramics and colourful cloth lanterns in the town's markets and preserved Chinese shop houses. Perhaps visit one of the hundreds of tailors in the city to get something special made. Hoi An is also known for its delicious regional food, so be sure to enjoy a meal at a riverside restaurant or perhaps partake in a cooking class.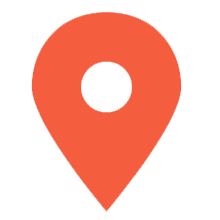 Day 20 : Ho Chi Minh City
Today take a short early morning flight to Ho Chi Minh City. Formerly known as Saigon, Ho Chi Minh City has a fascinating history and is arguably Vietnam's capital of commerce and culture. After landing, take a sightseeing bus tour around the city. Pass the Reunification Palace, Notre Dame Cathedral and the Opera House, stopping in at the War Remnants Museum to discover some of the sobering stories of the Vietnam/American War.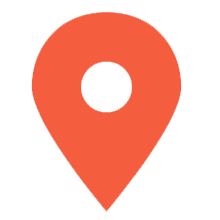 Day 21 : Mekong Delta - Ho Chi Minh City
This morning head out on a day trip to explore the Mekong Delta. Board a boat to Ben Tre to visit the coconut gardens, stopping at a local home to sample tropical fruits & coconut jams. Afterwards, paddle in sampans (small rowing boats) past water coconut trees along the Mekong. Take a tuk-tuk tour around the villages, learning about local rural life and how they make their living making coconuts products like brooms and coconut fibre mats. Eat lunch at a restaurant in the heart of the Delta, sampling regional specialties such as the famous elephant ear fish. Then it's back to the private boat to cruise the delta's major waterways to Ben Tre boat pier. After the cruise return via bus to Ho Chi Minh City. Enjoy a final group dinner at KOTO restaurant, an organisation dedicated to developing the hospitality careers of disadvantaged youth.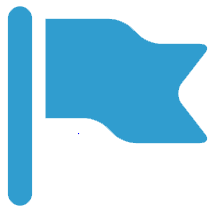 Day 22 : Ho Chi Minh City
Your trip ends after breakfast today. There are no activities included and you're free to depart your accommodation at any time. For those who are staying on and want to explore Ho Chi Minh City further, check out our Urban Adventure day trips.
What's Included?
Meals
16 Breakfasts, 2 Dinners
Transport
Boat, Motorbike, Overnight sleeper train, Plane, Private Mini bus, Taxi, Longtail boat, Sampan, Tuk Tuk
Accommodation
Guesthouse (2 nights), Hotel (16 nights), Overnight boat (1 night), Overnight sleeper train (2 nights)
Included Activities
HCMC - Mekong Delta day trip including coconut gardens & village tuk-tuk tour
Availability
More from Vietnam
22 Days from$3,255
START: Bangkok
FINISH: Ho Chi Minh City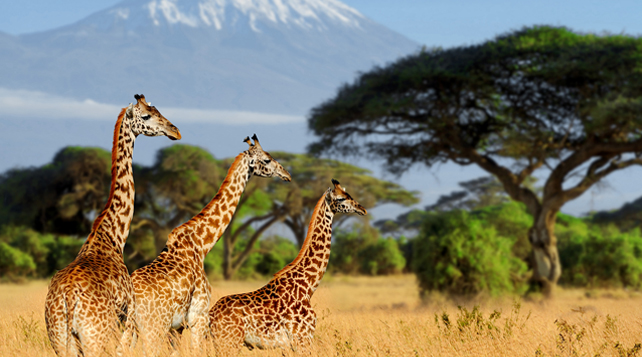 Kenya Safari!
Win a Classic African Adventure Tour to Kenya Overland Safari. Every NOVICA product purchased through the end of the year qualifies as an entry. Let the journey begin!