Southern Africa Highlights
17 Days from $7,005
START: Windhoek
FINISH: Johannesburg
AGES: 15 - 99
THEME: Overland, Wildlife
Overview
Description
Visit Africa and travel through Namibia, Botswana, Zimbabwe and South Africa on a tour from Windhoek to Johannesburg. Embark on a journey through bountiful Botswana, rich in natural beauty, thrilling wildlife encounters and fun local interaction. Experience exciting game drives, enjoy life aboard a houseboat, see ancient rock art and feel the power of Victoria Falls. Continue south to Hwange National Park, known for its elephant population, Matobo National Park to track rhinos and, finally, visit famous Kruger National Park in search of the Big Five.
Start: Windhoek
Finish: Johannesburg
Ages: 15 - 99
Theme: Overland, Wildlife
Accommodation: Hotel (5 nights), Houseboat (2 nights), Lodge (9 nights)
Destination: Johannesburg
Highlights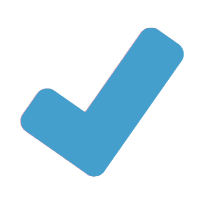 Spend 2 nights on a houseboat as your base for exploring the Okavango Delta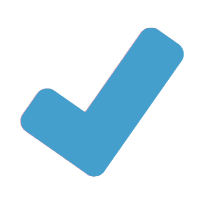 Discover the beauty of Chobe River with a morning game drive in open 4WDs before spotting bird life and hippos on a sunset cruise with sundowner in hand.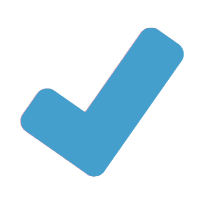 Get drenched by the raw power of mighty Victoria Falls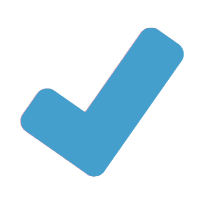 Explore the Makgadikgadi Pans; scenery, sundowners, Baobabs and Meerkats!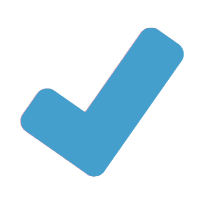 Check out the large elephant populations of Hwange National Park on a 4WD game drive. Hwange also boasts a tremendous selection of wildlife with over 100 species of mammals.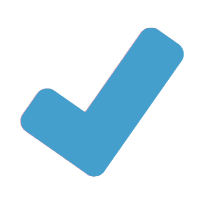 Track rhinos on foot with an expert local guide in Matobos National Park – an exhilarating way to experience the wildlife of Zimbabwe - then witness ancient rock paintings and learn about the San people.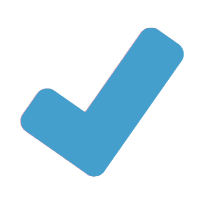 Experience Kruger with game drives in open-top 4x4 vehicles in both private game reserves and Kruger National Park.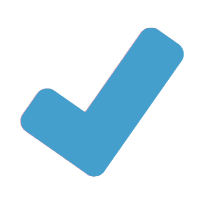 Stay in comfortable lodges and hotels for the duration of the journey.
Itinerary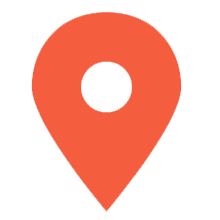 Day 1 : Windhoek
On arrival in Windhoek, you will be met by an Intrepid representative and transferred to your hotel. Please arrive in time for the important welcome meeting at 6pm on Day 1. Please look for a note in the hotel lobby or ask the hotel reception where it will take place. The old German colonial town of Windhoek has been blended into a modern city. The German architecture of the older buildings lends the town a historic atmosphere. Good examples of this German architecture can be seen in a number of buildings, but the best are the Tintenpalast (Ink Palace), the Christuskirche (church), the gymnasium and the Genossenschaftshaus. This evening you may wish to join the rest of the group for an optional welcome dinner. If you're interested in seeing a little more of Namibia before you head off on your Botswana Adventure, why not consider our Namibia Dunes Shortbreak (UBAS-C). The shortbreak starts and finishes in Windoek and gives you an opportunity to discover one of the most incredible landscapes in Namibia when you pay a visit to the barren dunes of Soussusvlei.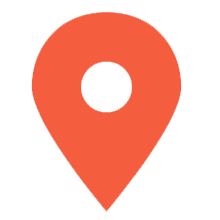 Day 2 : Ghanzi/Central Kalahari
Cross the border into Botswana and travel to Ghanzi, known as the "Capital of the Kalahari" (560km approximately 8hrs). Accommodation tonight is at a lodge just outside the small cattle ranching town of Ghanzi and a bit more basic than what you will encounter throughout your journey, however the concept and experience will be well worth it. The lodge is situated in the Kalahari region of Botswana that is inhabited by a large portion of Botswanas' San community. Unemployment is one of the main social issues that affect the San community, who have become an increasingly marginalized minority is Southern Africa . The lodge helps empower the community through employment. A traditional San/Southern African meal will be served in the communal lounge and dining area. There is also an bar with wine, beer and soft drinks available to buy. Later this evening we will be treated to a real cultural experience and interaction with the locals. Around the campfire, you will experience the ancient dance rituals of the San, with a chance to chat afterwards. On special occasions this could be a healing or trance dance, which can continue all night, and is an intense spiritual experience for both participants and visitors alike.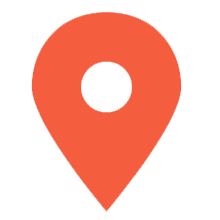 Day 3 : Okavango Delta
Before breakfast this morning there will be a chance to go out on an optional walk with a member of the San community. The San are renowned as the most skillful trackers on Earth and have an extraordinary knowledge of the Kalahari for both plants and animal tracking. Here you will be shown the wide variety of both edible and medicinal plants, while also tracking a variety of animals and learning about their habits. Of course, you will also spend quality time with your guide to understand their very different world view. Head to the Okavango Delta (400km approximately 7hrs), where we board speedboats that will take us to your home for the next two nights, a houseboat in the Okavango Delta Panhandle. Please note you will need to pack a small bag or backpack for this trip as we won't be taking all of our luggage with us. Your floating home for the next 2 nights is the most incredibly peaceful way to experience the delta. The houseboat has twin-share cabins with bedding, towels and mosquito nets provided (no single supplement is available on these nights). Cabins are very small and basic with shared facilities however we don't expect you'll be spending much time in there. There is also a dining area on the deck, tea/coffee making facilities and a small collection of books and board games. This evening head to the deck where your captain will serve dinner, enjoy a sundowner, and listen to the sound of the Hippos along the waters edge.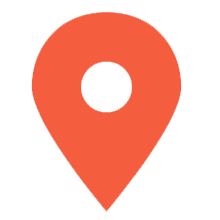 Day 4 : Okavango Delta
After breakfast we take a speedboat and 4WD to a nearby poling station. From here you have the opportunity to experience the myriad waterways in traditional dugout canoes (mokoros) with a local guide. Your guide will take you on a short nature walk around one of the many Islands in the Delta Panhandle. After a picnic lunch, return to the houseboat where you're free to relax, read a book or do some fishing. This evening grab a sundowner, pull up a chair and witness the often breathtaking sunset.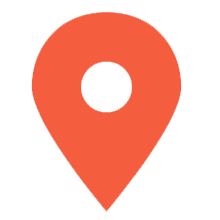 Day 5 : Maun
After breakfast, we leave our houseboat behind, and again board the speedboats to take us back to our truck, and then on towards Maun - the gateway of the Okavango Delta (350km approximately 6 hrs). For those wanting more adventure, there's an opportunity to fly over the delta in a small plane for a bird's-eye view - a great way to appreciate the immensity of this watery world. Your leader can give you more information on this activity and how to book. Otherwise the afternoon is free to sit by the pool, catch up on emails and laundry.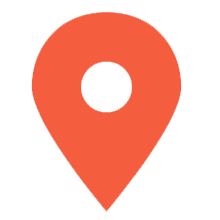 Day 6 : Makgadikgadi Pans
We depart from our lodge after breakfast and head towards north-east Botswana (210km approximately 4hrs). Our next stop is the Makgadikgadi Pans; a large salt pan situation in the middle of the dry savanna is located. This pan is now all that remains of the former Lake Makgadikgadi. Our accommodation tonight is located on the edge of the pans. Sit by the pool or relax in the lounge area and take in your surroundings after a long day. Head out to the Makgadikgadi Pans for an afternoon excursion in open 4WDs to one of the largest salt flats in the world. Here you'll sit out in the wild enjoy sundowners and snacks while observing the amazing scenery. With the aid of trackers you may have the opportunity to spend some time in the company of the local meerkat colony, and look out for elephants that meander their way down to the watering hole to quench their thirst. Soak in this incredible place while the sun sets behind the old beautiful baobab.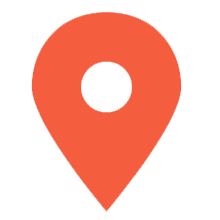 Day 7 : Chobe National Park
This morning we make tracks after breakfast and travel towards Kasane on the edge of Chobe National Park (410km approximately 7hrs). The stretch of road between Nata and Kasane is known as the 'Elephant Highway'. With no fences elephants are free to move between Hwange National Park in Zimbabwe and Botswana. So keep your eyes peeled for roadside elephants. Botswana's first national park, Chobe, is perhaps best known for its high concentration of elephants. You will spend the next two nights in a lodge on the banks of the Chobe River.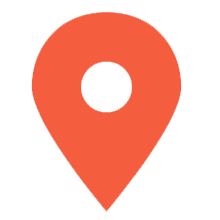 Day 8 : Chobe National Park
This morning we wake early and take a dawn game drive in Chobe National Park, where you may see elephants drinking at the waters' edge, large herds of cape buffaloes and many impala within the park. In the afternoon you'll take a breathtaking cruise on the Chobe River, ideal for spotting bird life such as saddle-billed storks, malachite kingfishers, fish eagles and beautiful bee-eaters as well as hippos, crocodiles and large families of elephants. The boat trip will be a shared activity with other travellers. There will be an opportunity to have a sundowner drink and watch the sunset over the river.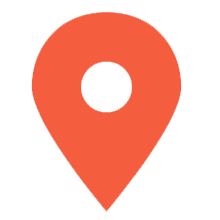 Day 9 : Victoria Falls
Travel on to Victoria Falls, crossing the border into Zimbabwe in time to have lunch on the banks of the Zambezi (100km approximately 2hrs depending on border formalities). These falls are one of the natural wonders of the world and, when in full flow, form the largest sheet of falling water. Your leader will take you to a local activity centre where a range of activities will be on offer. We have not risk assessed all activities and only those listed in our trip notes are recommended. It is against company policy for leaders to facilitate the booking of any activities that have not been risk assessed or do not adhere to our company's Responsible Travel policy and ethos. This includes organising transport to and from these activities in our vehicles. An included local brewery tour and a tasting paddle is a great way wash down the thrill of witnessing the magnificent falls.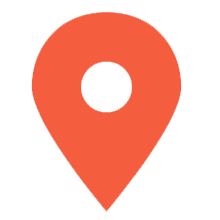 Day 10 : Victoria Falls
Today is a free day to enjoy the many activities on offer. There will be another Welcome Meeting at 6pm to meet the new group members joining today. Please let you leader know if you will not take part in this meeting.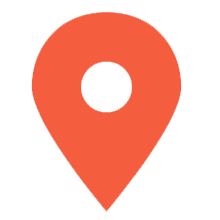 Day 11 : Hwange National Park
Depart Victoria Falls and hit the road to Hwange National Park (approximately 5 hours drive) via the Victoria Falls Wildlife Trust, one of The Intrepid Foundation projects. Here you can learn about the rescue and rehabilitation of wildlife, human-wildlife conflict and their role in anti-poaching. There may also be a chance to meet any rescued or orphaned wildlife currently in their care. In the afternoon enjoy a game drive within the Hwange National Park. Your vehicle of choice here is an open 4x4 vehicle that'll have you feeling like you're part of the action. Hwange, the largest park in Zimbabwe, was designated as a national park in 1929 after acting as the royal hunting grounds of the Ndebele warrior-king Mzilikazi in the early 19th century. The park is particularly famous for its elephants and is home to one of the largest populations in the world, as well as a huge variety of wildlife including over 100 mammals and nearly 400 bird species.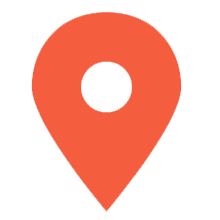 Day 12 : Matobo National Park
Leave Hwange in your dust as you make tracks for Matobo National Park. Shortly after leaving Hwange stop at the Painted Dog Conservation Centre. The loss of quality habitat and poaching are driving the painted dogs towards extinction. Learn about how they they protect and increase the range and numbers of painted dogs in Zimbabwe and the Hwange ecosystem as a whole. Then it's onto  Bulawayo, Zimbabwe's second-largest city. Take a stroll through the streets lined with old colonial buildings and stop in at a local resturant for lunch. Continue on to Matobo where you'll spend the next two nights. This area has great significance, both culturally and spiritually, to the local people and the rocks balanced in Matobo Hills are thought to be the seats of god and ancestral spirits. The park is home to the grave of Cecil John Rhodes, founder of Rhodesia and the De Beers diamond company, and is especially known for its rhino population.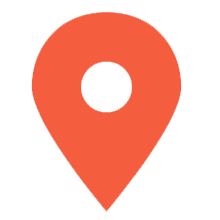 Day 13 : Matobo National Park
Today you'll enjoy an unforgettable day tracking rhinos on foot with your local guides. You'll learn about the local plants and trees and their traditional uses, and there'll also be plenty of chances to spot wildlife other than rhinos. The park is home to leopards, hippos, antelope and more, and you'll also learn about the San people who have called this area home for thousands of years. Visit their rock paintings in the hills and spend some time in the nearby villages to meet some of the local community before returning to your lodge for the evening.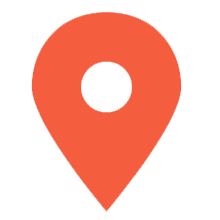 Day 14 : Johannesburg
This morning the group will transfer to Bulwayo Airport and fly to Johannesburg. The afternoon Johannesburg walking tour is a great way to get under the skin of this changing city. With the help of a local guide this tour side skips the usual spots and embraces art, architecture, culture and history of Maboneng Cultural Precinct & Main Street. Afterwards your leader will be happy to show the best place to purchase a local dinner and craft beer.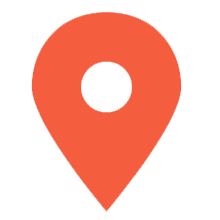 Day 15 : Kruger National Park
Wake early and drive to your lodge located in the Greater Kruger National Park. Arrive in time for lunch, setttle in, then head off for a late afternoon game drive through a private reserve. You'll be in open 4WD vehicles once again and searching for the Big Five: lion, leopard, elephant, rhino, buffalo. Enjoy a couple of sunset drinks by one of the waterholes then the game drive will continue into the night. Dinner will be a traditional meal around a fire at the lodge, and the evening is free for you to enjoy a book, chat with your fellow travellers or take a dip in the lodge's swimming pool.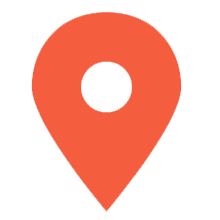 Day 16 : Kruger National Park
Start the day early and head into Kruger National Park itself, one of the largest game reserves in Southern Africa. Here are some stats: over 500 bird species, 100 species of reptile and 150 mammal species including, of course, the Big Five. Your wildlife experience begins as soon as you enter the park as you're taken into prime viewing areas. Enjoy a picnic breakfast before spending the rest of the day in this incredible park, with time spent watching game, birds and stopping at various waterholes as you go. The group will leave the park in the late afternoon and return to the lodge for another relaxed evening.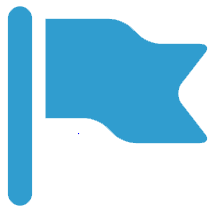 Day 17 : Johannesburg
Another early start will see the group heading out on a bush walk within the property. You'll learn about this region's finer details, including bird, tree and spoor identification from a qualified nature guide. Afterwards, transfer back to Johannesburg. It's a long drive (approx. 9-10 hours) but will be broken up with a visit to the spectacular God's Window viewpoint & Bourke's Luck Potholes. On arrival in Johannesburg your adventure will finish.
What's Included?
Meals
16 Breakfasts, 12 Dinners
Transport
Overland vehicle, Mokoro, 4x4 Safari Vehicle, Private Vehicle, Plane
Accommodation
Hotel (5 nights), Houseboat (2 nights), Lodge (9 nights)
Included Activities
Panorama Route - Bourke's Luck Potholes
Availability
Starts
Ends
Price
Availability
Nov 28, 2019
Dec 15, 2019
$7,820
Fully Booked
Jan 23, 2020
Feb 08, 2020
$6,835
Mar 26, 2020
Apr 11, 2020
$6,835
May 14, 2020
May 30, 2020
$6,835
Jun 04, 2020
Jun 20, 2020
$6,835
Jul 02, 2020
Jul 18, 2020
$6,835
Jul 16, 2020
Aug 01, 2020
$6,970
Jul 30, 2020
Aug 15, 2020
$6,835
Sep 03, 2020
Sep 19, 2020
$6,835
Nov 26, 2020
Dec 12, 2020
$6,835
Important Details
Joining Point
Am Weinberg Boutique Hotel
13 Jan Jonker
Windhoek
NAMIBIA
Phone: +264 61 209 0900
Finishing Point
Rivonia Bed & Breakfast
3 River Rd
Edenburg, Sandton.
Johannesburg
2128
SOUTH AFRICA
Phone: +27 11 803 2790
Physical preparation
A basic level of fitness is required to be able to enjoy this trip to the fullest. The step up into the overland truck, while not overly high, can become tiring. You need to judge yourself to be physically fit enough to haul yourself up and down at least 8-10 times a day.
Important information
1. A single supplement is available on this trip. This does not apply to the nights spent on the Houseboat (2 nights) and Ghanzi (1 night). Please speak to your booking agent for further information.
2. An airport arrival transfer is included. Please provide your flight details at the time of booking, or at a minimum 15 days prior to travel.
Group leader
On this trip you will be accompanied by two crew members, a Group Leader and a Driver.
Your Intrepid Group Leader's role involves organizing the overall operation and smooth-running of the trip, managing trip logistics and providing the group with information.
Your Group Leader will work towards making the trip as safe and enjoyable as possible for all travellers. Intrepid trips are built around the co–operation and participation of all the group members under the supervision of the group leader.
While not being guides in the traditional sense you can expect them to have a broad general knowledge of the countries visited on the trip, including historical, cultural, religious and social aspects. We also use local guides where we think more specific knowledge will add to the enjoyment of the places we are visiting, especially when tracking and identifying game - we think it's the best of both worlds.
Our Group Leaders are chosen for their leadership skills and are wonderful ambassadors for our company and our beautiful continent and its people.
Your Driver's main responsibility is to get you to your destination safely; they are also responsible for the maintenance of the vehicles along the way.
We endeavour to provide the services of an experienced leader and driver; however, situations may arise where your leader is new to a particular region or training other group leaders.
Safety
Many national governments provide a regularly updated advice service on safety issues involved with international travel. We recommend that you check your government's advice for their latest travel information before departure and ensure that your travel insurance covers you for all areas your itinerary covers. Please refer to our website's safety page for links to major travel advisories and updates on safety issues affecting our trip. We strongly recommend the use of a neck wallet or money belt while travelling, for the safe-keeping of your passport, air tickets, cash and other valuable items. Leave your valuable jewellery at home - you won't need it while travelling. Many of our hotels have safety deposit boxes, which is the most secure way of storing your valuables. A lock is recommended for securing your luggage. Your leader will accompany you on all included activities, however during your trip you'll have some free time to pursue your own interests, relax and take it easy or explore at your leisure. While your leader will assist you with the available options in a given location, please note that any optional activities you undertake are not part of your Intrepid itinerary, and Intrepid makes no representations about the safety of the activity or the standard of the operators running them. Please use your own good judgement when selecting an activity in your free time. Please also note that your Leader has the authority to amend or cancel any part of the trip itinerary if it's deemed necessary due to safety concerns. For more details on the type of conditions and safety standards you can expect on your trip, please refer to Intrepid's operational safety policy on our website. We recommend that you take a moment to read through this information before travelling, and would appreciate any feedback on how well it's being implemented in the field: www.intrepidtravel.com/safety
FIRE PRECAUTIONS: Please be aware that local laws governing tourism facilities in this region differ from those in your home country and not all the accommodation which we use has a fire exit, fire extinguishers or smoke alarms. BALCONIES: Some hotel balconies don't meet western standards in terms of the width of the balcony fence being narrower than 10cm. TRAFFIC AND DRIVING ON THE OTHER SIDE OF THE ROAD: Depending on where you come from please note that drivers in this part of the world may drive on the opposite side of the road from what you are used to. Look both ways before crossing any road. Traffic can be a little more chaotic than you might be used to at home. Be aware! SEAT BELTS: Please be aware that local laws governing transportation safety may differ from those in your home country and not all the transport which we use is able to provide seat belts. PICK POCKETING & PERSONAL SAFETY: While travelling there is always the risk of pick-pocketing and petty theft, particularly in the more touristy cities. We recommend that you exercise caution when walking at night and encourage you to walk in groups and only on main, well-lit thoroughfares. Be particularly vigilant on public transport. Simple measures like carrying your day pack on your front, not hanging your bag over the back of your chair or on the floor and wearing a money belt will reduce any chance that your valuables should go missing. WATER SAFETY: Please take care when taking part in any activities in the ocean, river or open water, where waves and currents can be unpredictable. It's expected that anyone taking part in water activities is able to swim and have experience in open water. All swimmers should seek local advice before entering the water. TRAVEL ADVICE & TRAVEL INSURANCE We recommend that you check your government's advice in relation to the areas you will be visiting for their latest travel information before departure and ensure that your travel insurance covers you for all areas your itinerary covers.
Visas
PASSPORT
As a general rule most countries expect that your passport has a minimum of 6 months validity remaining. Please ensure the name on your passport matches the name on your booking and airline tickets. Your passport details are required to complete your booking. Your consultant will contact you when this is required. Take a copy of the main passport pages and other important documents with you, and leave another copy at home with family or friends.
VISAS
Visas are the responsibility of the individual traveller. Entry requirements can change at any time, so it's important that you check for the latest information. Please visit the relevant consular website of the country or countries you're visiting for detailed and up-to-date visa information specific to your nationality. Your consultant will also be happy to point you in the right direction with acquiring visas. Visas can take several weeks to process, so familiarise yourself with any requirements as soon as you have booked your trip to allow for processing time.
NAMIBIA:
Many nationalities are not required to obtain a tourist visa in Namibia if traveling for a maximum period of 90 days. For other nationalities, please contact the local consulate or embassy for visa requirements. Please check with the relevant visa office before departure to make sure there has been no change.
BOTSWANA:
Please check with your relevant consulates as to whether a visa is required. For passengers requiring a visa to Botswana, application forms can be downloaded from http://www.gov.bw/en/ as well as instructions for applying.
Entry Requirements - Yellow Fever Certificate:
A valid Yellow Fever Vaccination Certificate is required for all passengers over one year of age who arrive or are transiting through Botswana, from a country or region listed by the World Health Organization as infected by yellow fever. Travellers unable to present a valid yellow fever vaccination certificate issued at least 10 days before arrival will be refused entry. There is no option for travellers without a vaccination certificate to be vaccinated on arrival. Please note this also includes transiting through an infected country or region.
Children travelling to Botswana:
Please note that if you're travelling to Botswana with a person under the age of 18 then you need to provide a certified copy of the child's full unabridged birth certificate in order to enter the country (the one listing the child's details and both parents' details. - the short birth certificate which only lists the child's details won't be accepted).
Additionally, if the child is travelling with only one parent, with neither biological parent, or is unaccompanied, then they must provide an affidavit of consent of the parent(s) that are not travelling, to prove that the trip is made with both parents' consent. Please contact your nearest Botswanan Embassy if you have further questions regarding this.
ZIMBABWE:
Zimbabwe visas are required by most nationalities, including from the EU, US and Australia. For most nationalities, Zimbabwe visas are available at the point of entry. If you plan to purchase your visa on arrival you will need approximately USD30/45 in cash. All nationalities should check with their nearest Zimbabwe Embassy for up to date information.
For passengers from countries that require visas prior to arrival there is an E-Visa where information can be found at https://www.ivisa.com/zimbabwe-visa
KAZA Visa: The Kaza visa is valid for travel between Zambia and Zimbabwe. It is available at land borders at Livingstone (Zimbabwe border) and Kazungula (Botswana border). The cost of the visa is USD$50 and is valid for 30 days as long as you stay within Zimbabwe and Zambia.
SOUTH AFRICA:
Many countries do not need visas to visit South Africa as a tourist for up to three months. Please check with the relevant consulates as to whether a visa is required
Entry Requirements – Passports:
Please note that non-machine readable passports are no longer accepted by South African immigration. All visitors to South Africa must have a machine readable travel document (e-passport). Failure to present an e-passport will result in denied entry. Passengers with a valid visa issued in a non-machine readable passport will be handled on a case by case basis, but a fine will still be applicable.
Entry Requirements - Yellow Fever Certificate:
A valid Yellow Fever Vaccination Certificate is required for all passengers over one year of age who arrive or are transiting through South Africa, from a country or region listed by the World Health Organization as infected by yellow fever. Travellers unable to present a valid yellow fever vaccination certificate issued at least 10 days before arrival in South Africa will be refused entry. There is no option for travellers without a vaccination certificate to be vaccinated on arrival. Please note this also includes transiting through an infected country or region.
NEW ZEALAND PASSPORT HOLDERS:
Effective 15th August 2019, New Zealand visitors no longer require a visa for South Africa.
Border crossings on this trip:
(Day 2)
Exit Namibia - Buitepos
Enter Botswana - Mamuno
(Day 9)
Exit Botswana - Kazangula
Enter Zimbabwe - Kazangula
(Day 14)
Exit Zimbabwe - Blouberg
Enter South Africa - Johannesburg
Why we love it
Spend 2 nights on a houseboat as your base for exploring the Okavango Delta
Discover the beauty of Chobe River with a morning game drive in open 4WDs before spotting bird life and hippos on a sunset cruise with sundowner in hand.
Get drenched by the raw power of mighty Victoria Falls
Explore the Makgadikgadi Pans; scenery, sundowners, Baobabs and Meerkats!
Check out the large elephant populations of Hwange National Park on a 4WD game drive. Hwange also boasts a tremendous selection of wildlife with over 100 species of mammals.
Track rhinos on foot with an expert local guide in Matobos National Park – an exhilarating way to experience the wildlife of Zimbabwe - then witness ancient rock paintings and learn about the San people.
Experience Kruger with game drives in open-top 4x4 vehicles in both private game reserves and Kruger National Park.
Stay in comfortable lodges and hotels for the duration of the journey.
Is this trip right for you
This itinerary includes 2 nights on a house boat at the Okavango Delta. Cabins are small and basic with shared facilities.
We use our purpose-built overland vehicles for the duration of this trip. It is important to note that while our vehicles are not air-conditioned, all windows do open to allow for fresh air. But please be aware that road travel in Africa comes with its fair share of dust, so while curtains are fitted to minimize the sun shine, it can get hot and windy.
This itinerary features some long travel days which can be exacerbated by bumpy African roads.
Our overland safaris do not necessitate exceptional fitness levels, but a general level of physical movement is required. For example, you need to judge yourself physically fit enough to handle entering and exiting our vehicles several times a day and must be prepared for some long travel days.
Some passengers on this trip will have been travelling together prior to the start of your trip. To see what you're missing out on check out our Best of Southern Africa trip.
Botswana is a very seasonal destination. What you see and experience can differ quite dramatically depending on the time of year you visit. Please consider this before you choose your departure date. See the 'Climate and Seasonal' section for more details.
The African wild comes alive at sunrise, so there will be some early starts. The thrill of spotting your first lion or rhino will be well worth any loss of sleep.
Health
All travellers need to be in good physical health in order to participate fully on this trip. When selecting your trip please make sure you have read through the itinerary carefully and assess your ability to cope with our style of travel. Please note that if, in the opinion of our group leader or local guide, any traveller is unable to complete the itinerary without undue risk to themselves and/or the rest of the group, we reserve the right to exclude them from all or part of a trip without refund.
You should consult your doctor for up-to-date medical travel information or for any necessary vaccinations and anti-malarial requirements before departure. We recommend that you carry a first aid kit as well as any personal medical requirements (including a spare pair of glasses) as they may not easily be obtained at the locations on this trip.
YELLOW FEVER:
A valid international certificate of vaccination against Yellow Fever is required in many countries if you are arriving from a country with risk of yellow fever. You may need to present this on arrival at the airport or border crossing. Some countries will refuse entry if you are unable to present your certificate. It's also quite common for your home country to request a Yellow Fever certificate on your arrival back home.
It is your responsibility to check with your doctor well in advance of leaving home about the Yellow Fever requirements for the countries you'll be visiting.
TYPHOID:
It is recommended that if you are travelling to Harare you make sure that your Typhoid vaccinations are up to date. There has been an outbreak of typhoid in parts of Harare, with over 1500 cases reported since October 2011. For more information speak to your doctor and see the World Health Organization (WHO) website.
DRINKING WATER:
As a rule we recommend you don't drink tap water, even in hotels, as it may contain much higher levels of different minerals than the water you are used to at home. For local people this is not a problem as their bodies are used to this and can cope, but for visitors drinking the tap water can result in illness. Generally this isn't serious, an upset stomach being the only symptom, but it's enough to spoil a day or two of your holiday. Many hotels and lodges provide safe drinking water, while bottled water is another alternative. Water consumption should be about two litres a day. Rehydration salts, motion sickness tablets, and diarrhoea blockers are available from many pharmacies.
SCHISTOSOMIASIS ( BILHARZIA )
Schistosomiasis, or bilharzias is a parasitic disease which is found mainly in Sub-Sahara Africa, in particular Lake Malawi, parts of South America, The Caribbean, The Middle East, Southern China, and Southeast Asia.
Swimming in contaminated fresh water rivers, canals, lakes and streams in areas where schistosomiasis is endemic significantly raises the risk of becoming infected.
We recommend that you speak with your doctor well in advance of leaving home about the countries you'll be visiting, and ways to prevent the disease.
Food and dietary requirements
Your group leader will endeavour to cater for specific dietary requirements where possible, and vegetarianism and gluten intolerance will be catered for in most instances. Please notify your group leader of any dietary requirements in your group meeting at the start of the trip.
For those suffering from particular food allergies, your group leader will endeavour to disclose to their fullest knowledge the main ingredients in dishes being consumed. It is, however, your personal responsibility to ensure that you do not ingest any foods to which you are allergic.
Alcoholic or non-alcoholic beverages are not part of included meals.
LODGE-PACKED MEALS:
There are a number of days on this itinerary where your breakfast or lunch will be a 'packed picnic meal' provided by our lodge. Packed meals usually consist of a sandwich, a piece of fruit, a juice, and a snack such as potato chips/crisps, nuts, muffin, or a muesli bar. On some days your crew will shop and prepare lunches themselves using the truck picnic gear and utensils. This usually happens when we have early morning game drives and want to get into the park by sunrise, are out in National Parks all day, or in some instances, en-route to our next destination when there is little or no alternatives.
Money matters
ACCESSING CASH IN ZIMBABWE:
Zimbabwe has now reverted to their own currency, Zimbabwe dollars. However accessing this currency can be difficult and exchanging money at banks encounters long queues. Optional activities can still and must be paid in USD, while visas on arrival can also be paid in USD. On ground costs such as lunches and market purchases must be paid in Zimbabwe dollars or by using a credit card. You should plan your travel expenses in advance and bring sufficient USD into the country to support your stay. Your leader or local representative will be on hand to advise on this matter should you need it.
When it comes to money matters on the trip, every traveller is a little different. You know your spending habits better than we do, so please budget a sensible amount for things like meals not included, drinks, shopping, optional activities, tipping and laundry. It's always better to bring a little more than you think you'll need.
Also make sure you've read your trip details thoroughly so you know what's included in the trip price and what isn't. This should make budgeting a little easier. You'll find this info in the Inclusions section of your Essential Trip Information (that's this document).
Please note: all recommendations for additional costs, tipping etc. are in USD. You will need to convert these into the relevant local currency.
MEALS NOT INCLUDED
For lunches not included, a budget of USD10 to USD15 per meal will be more than sufficient.
For dinners not included, your leader will normally recommend options and restaurants where you can safely try the local specialties of the region. Expect meals to cost between USD12 to USD25 for a main.
These are indicative prices only. If you are in a tight budget or are happy to try local food, you can eat cheaper than this.
If you want to try just the finest food at the finest restaurants, then you can expect meals to cost as much as in western countries.
TIPPING
Gratuities aren't compulsory on your trip, but they can make a big difference to locals employed in the tourism industry. If you are happy with the services provided, a tip is an appropriate way to thank them. While it may not be customary to you, it is of great significance to the people who will take care of you during your travels, inspires excellent service, and is an entrenched feature of the tourism industry across many Intrepid destinations.
Usually the equivalent of around USD7 to USD14 per person, per day to cover tips is fine.
TIPPING GUIDE
To give you a bit of guidance, we've put together the following tipping notes. These are just suggestions, based on feedback from past travellers and our staff on the ground.
- Your crew (including leaders, drivers and cooks where applicable) – The amount is entirely a personal preference; however as a guideline USD2 to USD4 per staff member, per day can be used. Of course you are free to tip more or less as you see fit, depending on your perception of service quality and the length of your trip. Remember, a tip is not compulsory and should only be given when you receive excellent service.
- Local guides – Throughout your trip you may at times have a local guide in addition to your leader. We suggest around USD2 per person, per day for local guides.
- Basic restaurants – When checking the bill, if there's an addition of 10% service charge, there's no requirement for tipping. Otherwise, 10% of the total bill amount is appropriate.
TIPPING KITTY
Over the years we have found that many of our travellers find the need for tipping to be both tiresome and embarrassing, especially if they don't have the correct small change. To overcome this, your leader might raise the idea of a group tipping kitty. At your group meeting, your tour leader may discuss the idea of running this kitty, whereby everybody contributes an equal amount and then your tour leader pays the tips as you go. The leader will keep a running record of all monies spent (except restaurant tips). The record can be checked at any time and any money remaining at the end of the tour returned to group members. This kitty does not include tips for your leader and crew.
EMERGENCY FUNDS
We try to plan for every eventuality, but there are still some things beyond our control. Please make sure you bring an extra USD500 for emergencies (e.g. natural disasters or civil unrest). Sometimes these things necessitate last minute changes to our itineraries, and we can't guarantee there won't be some extra costs involved.
CREDIT CARDS, ATMS AND MONEY EXCHANGE:
Credit cards are generally accepted in tourist shops and some restaurants across Africa. Visa and Mastercard are generally preferred over American Express, Diners, etc. Smaller venues take cash only. Foreign currency is easily changed at exchange bureaus and they generally offer the best rates.
With ATMs being increasingly available in the many major towns and cities and even some campsites, credit or debit cards are a convenient way to access money. Be aware that your withdrawing limit may vary from country to country (regardless of your withdrawing limit in your home country) and it can be as low as the equivalent to USD100 per day. Throughout Africa, cards with the Visa logo are most readily recognised, although MasterCard is also accepted in most places. A charge is made for each international transaction - please check with your bank how much this fee will be. Check with your bank before leaving home that your card can be used as a debit card in Africa. You may also want to notify your bank that you are visiting Africa as it's not unknown for banks to freeze cards which show sudden transactions in other countries. If you're on a multi-country tour, your tour leader will be able to give you an approximate idea of how much money you may need for your stay in each country.
PLEASE NOTE: Many businesses and banks in Africa, especially East Africa, do not accept US dollar notes older than 2006. If you are bringing USD, we strongly recommend large bills in good condition, 2006 series onwards only. Any old or damaged notes may not be accepted.
COMMISSIONS
Unfortunately, commissions in exchange for recommending particular shops or restaurants are an ingrained part of the tourism industry. Rather than turning a blind eye, we've tried to legitimise the practise with a centralised fund. Moneys are collected from recommended and fully vetted suppliers and funnelled back into our business. This keeps the trip cost low (for us and for you) and makes sure you only get the best experiences.
If you're unhappy with any places your leader recommends, or feel the quality of the trip is being compromised in any way, please let us know in your feedback.
What to take
We recommend you pack as lightly as possible and make sure that you are able to carry and lift your own luggage, and walk with it for short distances. Most travellers carry their luggage in a backpack, although an overnight bag with a shoulder strap would suffice if you travel lightly. Smaller bags or backpacks with wheels are convenient although we recommend your bag has carry straps. You'll also need a day pack/bag to carry water and a camera etc for day trips. Below are some ideas and helpful tips on what you specifically need for this trip. ESSENTIALS: - Closed in shoes will help to protect your feet from cuts and scratches when walking through bush/grass-lands, and will also act as a barrier protection in rare cases against bites or stings from dangerous animals in this environment. - Lightweight clothing. You will need to bring a mixture of lightweight clothing, some warm items for the evenings, and long shirts and pants for protection against mosquitoes in the malaria areas. Clothes should be easy to wash and dry. Some people like to take jeans for evenings out but they can be tough to dry and should not be used for trekking. Avoid nylon and other synthetics, which can be very uncomfortable in hot weather. Ex-military or military style clothing and equipment is NOT recommended. - Sun protection - hat, sunscreen, sunglasses RECOMMENDED: - A good quality, high-beam headlamp or torch for around the lodges and permanent tented camps at night. Some properties have limited outdoor lighting and are powered by generators that switch off at a certain time. - Waterproof/windproof jacket is a good idea for wet days, and early morning or evening game activities when it can be cool. - Warm fleece and beanie for morning and evening game drives. - Personal medical kit. Your guide will carry a large kit but we recommend you carry items such as mild pain killers, electrolytes and bandaids. - Insect repellent. - Water bottle. We recommend at least a 1 litre capacity. Our vehicle have large tanks of treated water for refills. - Camera with good zoom - Binoculars OPTIONAL: - Ear plugs to guard against a snoring room-mate - A good book, a journal or smart phone with music (and a power bank) LUGGAGE LIMIT: Luggage is stored in a dedicated compartment at the back of our overland vehicles. Please keep your luggage to a minimum. One small soft-sided bag plus a day pack (no more than 15-20kgs in total per person) is essential. Please do not bring hard/externally framed suitcases as they are difficult to store and can damage equipment and other passengers' belongings. If your trip is beginning and ending at the same location, excess luggage can usually be stored at your arrival/departure hotel and can be collected after your trip. VALUABLES: Please try to avoid bringing unnecessary valuables, and use your hotel safe and the safe on the overland truck to store the bulk of your money, passport, and airline tickets. It's also a good idea to purchase a money belt or pouch that is easily hidden. We strongly recommend that you photocopy all important documents e.g. air tickets, passport, vaccination certificate, etc. and keep the copies separate from the originals. While not valid, a photocopy makes it very much easier to obtain replacements if necessary. BATTERIES/POWER: We recommend that you carry an extra battery for your camera and/or a power bank. Our overland vehicles are equipped with multiple power boards which may be used at the crew's discretion, however, do bear in mind that only a minimal number of items can be charged at a time and will not be allowed if there is a risk of running the vehicle's batteries low. Batteries may also be recharged from hotel room wall sockets. Hotels and lodges have electricity and charging of batteries is advised before checking out the following day. CONSERVATIVE DRESS FOR WOMEN: In many parts of Africa women travelers should dress modestly as there is a wide range of cultural differences. Wear skirts or shorts that reach just above the knee and tops that cover shoulders at a minimum. If visiting coastal areas wear a cover-up when you step off the beaches.
PLASTIC BAG BANS ACROSS AFRICA While Namibia holds people liable to a fine of N$500 or imprisonment for entering Game Parks with a plastic bag, Botswana has announced a countrywide ban on plastic bags to come into effect on 1 November 2018. The ban will make the importing, trading and commercial use of plastic bags a criminal offence. Exceptions will be made for plastics that are essential for health and hygiene. With these announcements, Botswana and Namibia join other African countries such as Tanzania, Kenya, Ethiopia, Uganda, Tunisia, Morocco, Rwanda, Uganda, Somalia and Eritrea that have banned plastic bags. South Africa imposed a levy on plastic bags in 2004 but they have not yet been banned. Many countries are strictly enforcing this and have been searching luggage at border points. Camping stores are good for obtaining waterproof reusable bags, for dirty laundry etc, prior to departure.
Climate and seasonal
Yes it is Africa, however the winter months can be very cold. Please bring warm winter clothing such as wool pullover and a jacket. Also consider thermals, gloves and a woolly hat.
The Okavango Delta, Moremi and Chobe are Botswana's most popular parks. The best time to visit them is from May to September, during the dry season and winter, resulting in more moderate temperatures. There is also less vegetation and animals tend to concentrate around waterholes and rivers, making wildlife easier to spot. The Okavango Delta is also in full flood. The skies are clear, rain is rare and there are fewer mosquitoes. It does get cold at night and in the mornings. Packing warm winter clothing during June, July and August for the cold morning game drives is advisable.
In September and October temperatures climb again, drying the landscapes and concentrating the game even more. However, October can feel very hot, with maximum temperatures sometimes approaching 40°C.
November is difficult to predict, as it can sometimes be a continuation of October's heat, whilst sometimes it's cooled by the first rains; it's always an interesting month.
November to April is known the wet Season and Summer. Although wildlife is easier to spot in the dry season, you'll still see plenty, including newborn animals and migratory birds. Except for January and February, rains are mostly short afternoon showers and seldom have a negative impact on your trip.
The water from the Angolan Highlands starts to push into the Delta in the late summer and early autumn months with winter offering the highest levels. The Okavango water levels start receding towards the end of the winter months and into spring, with the summer months offering up the lowest levels. Please be aware that this can affect some water activities such as mokoro or boat trips.
A couple of rules
Everyone has the right to feel safe when they travel. We don't tolerate any form of violence (verbal or physical) or sexual harassment, either between customers or involving our leaders, partners or local people. Sexual relationships between a tour leader and a customer are strictly forbidden.
Use or possession of illegal drugs will not be tolerated on our trips. If you choose to consume alcohol while travelling, we encourage responsible drinking, and expect that you'll abide by the local laws regarding alcohol consumption.
The sex tourism industry is known to exploit vulnerable people and have negative consequences on communities, including undermining the development of sustainable tourism. For this reason, patronising sex workers will not be tolerated on our trips.
By travelling with us you are agreeing to adhere to these rules. Your group leader has the right to remove any member of the group for breaking any of these rules, with no right of refund.
If you feel that someone is behaving inappropriately while travelling with us, please inform your tour leader or local guide immediately. Alternatively, contact us on the emergency contact number detailed in the Problems and Emergency Contact section of this Essential Trip Information.
Feedback
After your travels, we want to hear from you! We rely on your feedback. We read it carefully. Feedback helps us understand what we are doing well and what we could be doing better. It allows us to make improvements for future travellers.
http://www.intrepidtravel.com/feedback/
Emergency contact
GENERAL ISSUES ON YOUR TRIP
While we always endeavour to provide the best possible holiday experience, due to the nature of travel and the areas we visit sometimes things can and do go wrong. Should any issue occur while you are on your trip, it is imperative that you discuss this with your group leader or our local representative straight away so that they can do their best to rectify the problem and save any potential negative impact on the rest of your trip.
We recognise that there may be times when your group leader/local partner may not be able to resolve a situation to your satisfaction - if this is the case, please ask the leader to speak to their direct manager.
You may also choose to provide details in your online feedback, which we ask you to complete within 30 days of the end of your trip. But we do ask you to be aware that it is very difficult for us to provide any practical help after the trip is complete.
In case of a genuine crisis or emergency, you can reach our local operator on the number below:
Peak Southern Africa: +27828229407
Responsible travel
Our Responsible Travel Policy outlines our commitment to preserving the environment, supporting local communities, protecting the vulnerable and giving back to the places we travel. All our trip leaders, suppliers and staff are trained on these principles, and are core to us delivering sustainable, experience-rich travel.
Explore the different parts of our Responsible Travel Policy by visiting:
https://www.intrepidtravel.com/responsible-travel
http://www.intrepidtravel.com/ourtrips/rt/responsibletraveller
Accommodation notes
Botswana is becoming increasingly popular tourist destinations. Despite the influx of travellers, bed numbers are not being increased to match the demand. This intentional move is aimed at minimising the environmental impact of tourism and keeping the destinations exclusive. It is therefore becoming more and more difficult for us to confirm our allocation with our usual suppliers, particularly in peak season. We may use alternative accommodation which could affect driving times and distances listed in the Essential Trip Information. However we will always use properties of the same standard and ensure that no included activities will be affected.
If you require a Sleep Apnea Machine to sleep please ensure that it is battery operated. Lodges and Permanent Tented Camps are often powered by generators which are turned off during the night.
Travel insurance
Travel insurance is compulsory for all our trips. We require that, at a minimum, you are covered for medical expenses including emergency repatriation. We strongly recommend that the policy also covers personal liability, cancellation, curtailment and loss of luggage and personal effects.
When travelling on a trip, you won't be permitted to join the group until evidence of travel insurance and the insurance company's 24 hour emergency contact number has been seen by your leader.
If you have credit card insurance your group leader will require details of the participating insurer/underwriter, the level of coverage, policy number and emergency contact number rather than the bank's name and credit card details. Please contact your bank for these details prior to arriving in-country.
http://www.intrepidtravel.com/insurance.php
PLEASE NOTE: Some travel insurance policies are not recognised by some Namibian hospitals; you should check with your provider if their product is accepted in Namibia before you travel and seek alternative coverage where necessary.
Your fellow travellers
As you travel on a group trip you will be exposed to all the pleasures and maybe some of the frustrations of travelling in a group. Your fellow travellers will probably come from all corners of the world and likely a range of age groups too. We ask you to be understanding of the various needs and preferences of your group - patience with your fellow travellers is sometimes required for the benefit of everyone's travel experience. Remember too that you have responsibilities to the group. If you are requested to be at a place at a certain time, ensure that you don't keep the rest of the group waiting. We have found time and time again that the very best trips we operate are those where the dynamics within the group work well - this takes just a little effort on your part. Due to privacy reasons we are unable to provide you with contact details and any personal information about your fellow travellers booked on your trip prior to departure.
SINGLE TRAVELLERS:
Our group trips are designed for shared accommodation and don't involve a compulsory single supplement. Single travellers share with people of the same gender in accommodation ranging from twin to multishare. Some of our itineraries have accommodation booked on a mixed gender share basis and where applicable this will be specified in our Essential Trip Information. On a selection of our trips, you have the option to pay a single supplement to ensure that you have your own accommodation (where available). Please note that this only applies to accommodation during the tour - pre-trip and post-trip accommodation will be booked on a single room basis.
Itinerary disclaimer
ITINERARY CHANGES:
Our itineraries are updated regularly throughout the year based on customer feedback and to reflect the current situation in each destination. The information included in this Essential Trip Information may therefore differ from when you first booked your trip. It is important that you print and review a final copy prior to travel so that you have the latest updates. Due to weather, local conditions, transport schedules, public holidays or other factors, further changes may be necessary to your itinerary once in country. The order and timing of included activities in each location may also vary seasonally to ensure our travellers have the best experience. Your tour leader will keep you up to date with any changes once on tour.
OPTIONAL ACTIVITIES:
A selection of optional activities that have been popular with past travellers are listed in the day-to-day itinerary. This isn't an exhaustive list and should be used as a guide only for some of what might be available. Prices are approximate, are for entrance only, and don't include transport to and from the sites or local guides unless indicated. All activities are subject to availability, and may be on a join-in basis. It may not be possible to do all the activities listed in the time available at each destination, so some pre-planning for what you are most interested in is advised. When it's recommended that travellers pre-book these activities, look for a note in the Special Information section of the day-to-day itinerary. For most, they can either be organised independently on the day, or let your leader know you are interested and they can assist.
Where activities are considered medium or high risk, we work with operators whose safety and credentials we have sighted and assessed. Although it is possible that you may find the same activity cheaper with another operator on the ground, we cannot vouch for the safety or quality of that operator. Medium and high risk activities not listed above have not been assessed by us and as such our staff and leaders are unable to assist you with organising these activities. Activities that contravene our Responsible Travel policies are also not listed. Please remember that the decision to partake in any activity not listed is at your own discretion and risk.
NAMIBIA AND BOTSWANA IN PEAK SEASON
Namibia and Botswana are becoming increasingly popular tourist destinations. Despite the influx of travellers, bed numbers are not being increased to match the demand. This intentional move is aimed at minimising the environmental impact of tourism and keeping the destinations exclusive. It is therefore becoming more and more difficult for us to confirm our allocation with our usual suppliers, particularly in peak season. We may use alternative accommodation which could affect driving times and distances listed in the Essential Trip Information. However we will always use properties of the same standard and ensure that no included activities will be affected.
ROAD CONDITIONS AND INFRASTRUCTURE IN AFRICA:
Roads in Africa are often in very poor condition, which makes it hard on our vehicles. Our vehicles are serviced regularly and are generally in good condition, but breakdowns can and do happen. Sometimes the going on this trip is quite tough, the distances covered fairly large and some of the roads and tracks are not exactly smooth or free from dust, but the rewards are exceptional. The travelling times indicated in our Essential Trip Information is just a rough guide and is dependent on various factors that may be outside our control, such as road conditions, weather and time spent at borders.
DRIVE TIMES:
The travel times listed in the day to day itinerary are a guide only. Please be aware that delays may occur and please be patient - it's all part of the experience afterall! Additionally, the travel times do not include time spent on game drives as these can vary with each departure.
Accommodation
Hotel (5 nights),Houseboat (2 nights),Lodge (9 nights)
More from Botswana
17 Days from$7,005
START: Windhoek
FINISH: Johannesburg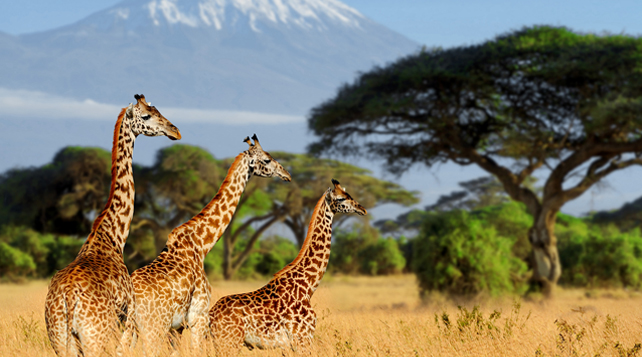 Kenya Safari!
Win a Classic African Adventure Tour to Kenya Overland Safari. Every NOVICA product purchased through the end of the year qualifies as an entry. Let the journey begin!