Sri Lanka Expedition: Village & Tea Treks
14 Days from $1,890
START: Negombo
FINISH: Colombo
AGES: 15 - 99
THEME: Expedition, Walking & Trekking
Overview
Description
Venture off the tourist trail and uncover the raw beauty of Sri Lankan paradise on this heart-pumping, soul-warming, active adventure that takes you behind the scenes of this irresistible island. Trek deep into steamy jungles amid birdlife and butterflies, traverse the undulating peaks and folds of misty mountain ranges, climb winding staircases to the grounds of an ancient fortress, meander through tea plantations dotted with quaint villages and cool down on a hike through the picturesque highlands – then reward your efforts with an epic sunrise on the summit of Adam's peak, panoramic vistas from the crown of Sigiriya and a lazy day on the palm-fringed beach of Unawatuna. So, lace up your boots and pack your sense of adventure as you prepare to traverse the enchanting terrain of the Teardrop Isle.
Start: Negombo
Finish: Colombo
Ages: 15 - 99
Theme: Expedition, Walking & Trekking
Accommodation: Camping (basic facilities) (3 nights), Hotel (10 nights)
Destination: Colombo
Highlights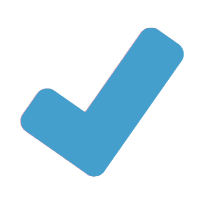 Traverse the unique peaks and folds of the Knuckles Mountain Range, uncovering the paths to remote villages and camping by secluded waterfalls.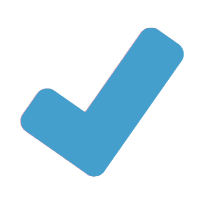 Soak up the stunning vistas from atop Sri Lanka's rock-star monument, Sigiriya, after climbing the 1200 steps to the summit of the ancient rock fortress.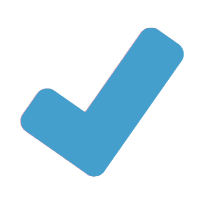 Connect with a side of the Teardrop Isle that traverses off the tourist trail and trek the diverse landscapes that make up this island slice of paradise.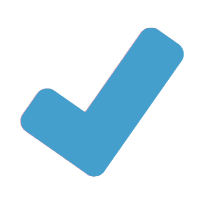 Venture to the summit of Adam's Peak under moonlight and be rewarded with a mind-blowing sunrise that will imprinted in your memory for years to come.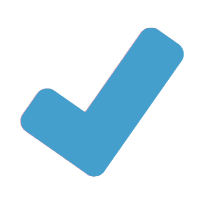 Relax and unwind with a full day of freedom in the palm-fringed paradise of Unawatuna – reward those aching legs with a day on the beach, a dip in the ocean or an indulgent massage – the choice is yours!
Itinerary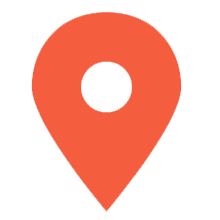 Day 1 : Negombo
Ayu-bowan! Welcome to Sri Lanka. Known as the 'Pearl of the Indian Ocean', the island offers travellers palm-studded beaches, rolling plantations, and sacred sights steeped in spirituality. You can arrive at any time today as there are no activities planned until your important welcome meeting at 5.30 pm. Those arriving early can get into the spirit of seaside Sri Lanka by observing the local fishing craft and perhaps feasting on fresh seafood. Why not warm up your legs for the hike ahead by exploring the beautiful surrounding countryside on a bicycle, which you can rent with help from the hotel reception. This evening, perhaps head out for a meal with your fellow travellers for your first taste of Sri Lankan cuisine.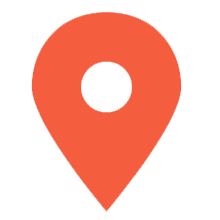 Day 2 : Sigiriya
After breakfast, leave the beaches of Negombo behind and travel inland by private vehicle (approximately 4.5 hours) to Sri Lanka's rock-star monument – Sigiriya. Formed from the magma of an extinct volcano, the dramatic rock fortress's near-vertical walls soar 200 metres above the lush central plains and surrounding jungle and are crowned by the ruins of an ancient civilisation at the plateau. Once the heat of the Sri Lankan sun has begun to diminish, take the time to explore Sigiriya's elaborate fifth-century complex – a fine example of ancient urban planning – with its cave shrines, intricate frescoes, splashing fountains and some of the oldest landscaped gardens in the world. But the highlight of Sigiriya does not come easy, and it's here that the first test of your trekking legs comes into play. Prepare yourself for the 2.5-hour round trip as you climb 1200 steps across a series of winding, steep staircases that grasp the vertical facade of the fortress, until you reach the incredible ancient remains that rest on the plateau. It's here that you experience the highlight of Sigiriya – pause for a moment, take a deep breath, and reap the well-earned reward of jaw-dropping views over the vast jungle canopy and distant misty mountain peaks that stretch far out into the Sri Lankan sunset.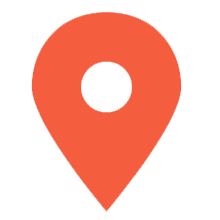 Day 3 : Knuckles Mountain Range
Rise and shine for an early morning drive by private vehicle to Illukkumbura Forest Conservation Centre (approximately 2 hours), where the real trekking begins! The 234-square-kilometre Knuckles Mountain Range gets its name from the landscape's unique folds and peaks that resemble the knuckles of a clenched fist. A UNESCO World Heritage Site, this hiking haven is home to stunning trails that see terraced rice paddies, thundering waterfalls, an abundance of rare and elusive animals, and a scattering of quaint villages hidden within the mountain creases. Your hike begins with a picturesque trail up to Manigala. As you walk, soak up the beauty of the Riverston mountains and river valley on your right and the mountain forest patches of the Knuckles Conservation Forest on your left – a clear day on the trail rewards you with a stunning view of Doovili Ella Waterfall, as it cascades 40 metres down through the lush jungle. Continue to trek to your campsite, located on the banks of Thelgamu Oya river and freshen up with a dip in the cooling waters. This evening, why not join the group for an optional evening walk to Pitawala Pathana plains to witness the magnificent vistas from the 'mini world's end'.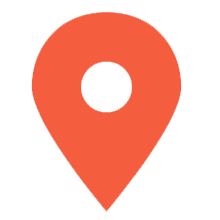 Day 4 : Knuckles Mountain Range
After breakfast, cross the river and venture further away from civilisation, to the recently abandoned Walpolamulla village. The origins of this remote hamlet date back up to 5000 years and it was, at one time, the world's smallest and most ancient village – that is until elephants forced the residents from their home and into a neighbouring community! During the dry season, you may be lucky enough to see elephants in the distance. Continue to trek deep into the dense flora and fauna until you reach a beautiful waterfall, which marks the location for tonight's camp. Isolated in the heart of the thick jungle, the closest village is a 6 to 7 hour walk away!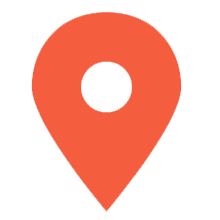 Day 5 : Knuckles Mountain Range
Today is your longest day of walking (18 kilometres), so fuel up with a simple breakfast before embarking on the trek down to Narangamuwa village, located in the far north corner of the Knuckles Conservation Forest. For the first few hours, keep an eye out for the abundance of birdlife that inhabit the region, followed shortly after by an influx of fluttering butterflies as the midday sun approaches. If you're lucky, you may also spot barking deer or a sambar deer frolicking among the greenery. Once you've reached the village campsite, perhaps join the locals for a friendly game of cricket – the most popular sport in Sri Lanka.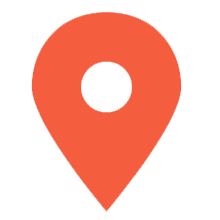 Day 6 : Kandy
This morning, begin trekking towards to the south side of the jungle – occasionally catching a glimpse of the colossal Lakegala rock in the distance. After approximately 6 kilometres, enter Meemure village, which is recorded as one of most remote villages in Sri Lanka. Walk further up through the few local townships until eventually arriving at Corbert's Gap for lunch with a view! Afterwards, say goodbye to the nature of Knuckles and hello to the bustling big city as you hop in your private vehicle transfer and drive approximately 2 hours to Kandy.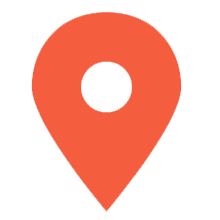 Day 7 : Kandy
Kandy is a pleasant city surrounded by lush green countryside, home to a picturesque lake, old shops, a bustling market and some great restaurants. Your day is free, so perhaps head out and indulge in some of Kandy's natural and historical attractions – the Peradeniya Botanic Gardens offer both – the sculpted lawns were once a private playground for Kandyan royalty. Alternatively, you may wish to use your free time to do some laundry! Or simply lounge poolside in order to rest and recuperate ready for the hiking days ahead. This evening, why not observe locals worshipping in Kandy's Dalada Maligawa (Temple of the Tooth), one of Sri Lanka's most sacred shrines that houses a tooth relic of the Lord Buddha, or perhaps contrast the holy hush of the temple with the booming, energetic drums that accompany the elaborately costumed performers of a Kandyan dance show. If you're feeling peckish, you can follow the sound of rhythmic chopping to watch a chef transform a ball of dough into a huge sheet of wafer-thin roti, skilfully slice, griddle, mix with vegetables and spices and create Kotthu Roti – you've earned it!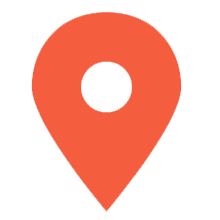 Day 8 : Hatton
This morning, enjoy a scenic train ride to Hatton Station before taking a private vehicle to Dalhousie, a village within the beautifully landscaped Nuwara Eliya District, and the perfect base for avid hikers looking to climb Adam's Peak. Rest up this evening before beginning your hike at 12 am, yes – midnight! There won't be much of a view when you're walking in the low-lit glow of moonlight, but witnessing the sunrise burst through the morning sky from the peak of the mountain is worth every step in the dark.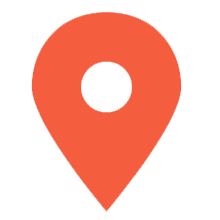 Day 9 : Haputale
After witnessing the epic sunrise, enjoy a packed breakfast on the peak before soaking up the incredible views over Sri Lanka's southern valley as you descend the south side of the mountain, eventually reaching the city of Ratnapura. From here, jump into your private vehicle and perhaps catch up on some sleep as you drive approximately 3 hours to Haputale, a picturesque town surrounded by hills and covered with cloud forests.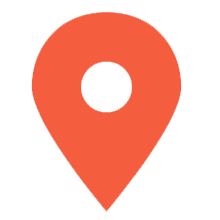 Day 10 : Bandarawela
Immerse yourself in Sri Lanka's highlands as you embark on a picturesque hike from Haputale to Bandarawela – through the verdant surrounds of the region's tea plantations and past the small Tamil villages that dot the undulating countryside. During the trek, there will be plenty of opportunity to witness the local tea pickers at work – and of course, the chance to reward your hiking efforts with a refreshing cup of Sri Lankan brew straight from the source! Arrive in Bandarawela and soak up the rural charm of the town and the beautiful surrounding landscapes.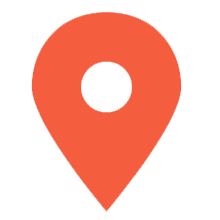 Day 11 : Unawatuna
Early this morning, transfer by private vehicle to Ballaketuwa where you'll begin the hike towards Randeniya. For the first few kilometres, walk through the iconic tea plantations that define Sri Lankan countryside, while taking in continuous beautiful views of Ella Gap and the southern plains. After two hours, the dynamic shifts as you enter the dry zone of Sri Lanka. Meander through the mix of gardens and small jungle patches before following the river and rice paddy fields for the last leg of the trek. After lunch, head to the beachside town of Unawatuna in your private vehicle (approximately 4 hours) and enjoy a relaxing evening at your leisure in palm-fringed paradise.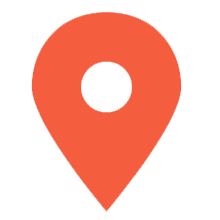 Day 12 : Unawatuna
Sleep in! And enjoy a free day of rest and relaxation in the beautiful beach town of Unawatuna. Flop and drop on the golden sands, plunge into the salty sapphire waters or grab a cocktail under the shade of a beachside restaurant. If your adrenaline is still pumping, perhaps take a walk through the monkey-filled mangrove forest or pop into nearby Galle for some sightseeing – alternatively you might like to simply unwind with an indulgent massage – treat yourself!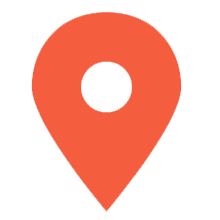 Day 13 : Colombo
After breakfast, drive by private vehicle to Galle before catching the train to the Sri Lankan capital of Colombo (approximately 4 hours). On arrival, join your leader on a visit to a local bazaar, and if you're lucky enough to be in Colombo on a Saturday, visit Good Market – a local market full of stalls showcasing social enterprises and responsible businesses. This evening, you might like to head out with the group for a final dinner to celebrate your journey together.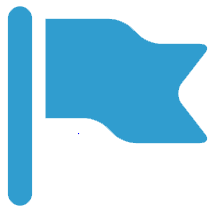 Day 14 : Colombo
Your Sri Lankan adventure comes to an end this morning and you're free to depart at any time.
What's Included?
Meals
13 Breakfasts, 4 Dinners
Transport
Private vehicle, Train
Accommodation
Camping (basic facilities) (3 nights), Hotel (10 nights)
Included Activities
Adam's Peak - Sunrise Climb
Important Details
Joining Point
Waves By Tranquil (Lakwin Hotel)
160/9 Porutota Road
Negombo
SRI LANKA
Phone: +94 (03)12272936
Finishing Point
Colombo City Hotel
33 Canal Row Fort
Colombo
01
SRI LANKA
Important information
1. A Single Supplement is available on this trip and is applicable for all nights with the exception of nights while camping in Knuckles Range.
2. In case of weather conditions leading to cancellations or delays in the included outdoor activities, this trip will operate on an alternate itinerary.
3. Mattresses and bedding are provided in all the camping sites.
Group leader
All Intrepid group trips are accompanied by one of our group leaders. The aim of the group leader is to take the hassle out of your travels and to help you have the best trip possible. Intrepid endeavours to provide the services of an experienced leader however, due to the seasonality of travel, rare situations may arise where your leader is new to a particular region or training other group leaders.
Your leader will provide information on the places you are travelling through, offer suggestions for things to do and see, recommend great local eating venues and introduce you to our local friends. While not being guides in the traditional sense, you can expect them to have a broad general knowledge of the places visited on the trip, including historical, cultural, religious and social aspects. At Intrepid we aim to support local guides who have specialised knowledge of the regions we visit. If you were interested in delving deeper into the local culture at a specific site or location then your leader can recommend a local guide service in most of the main destinations of your trip.
Safety
Many national governments provide a regularly updated advice service on safety issues involved with international travel. We recommend that you check your government's advice for their latest travel information before departure and ensure that your travel insurance covers you for all areas your itinerary covers. Please refer to our website's safety page for links to major travel advisories and updates on safety issues affecting our trips. We strongly recommend the use of a neck wallet or money belt while travelling, for the safe-keeping of your passport, flight tickets, cash and other valuable items. Leave your valuable jewellery at home - you won't need it while travelling. Many of our hotels have safety deposit boxes, which is the most secure way of storing your valuables. A lock is recommended for securing your luggage. Your leader will accompany you on all included activities, however during your trip you'll have some free time to pursue your own interests or relax and take it easy. While your leader will assist you with the available options in a given location, please note that any optional activities you undertake are not part of your Intrepid itinerary, and Intrepid makes no representations about the safety of the activity or the standard of the operators running them. Please use your own good judgement when selecting an activity in your free time. Please also note that your Leader has the authority to amend or cancel any part of the trip itinerary if it's deemed necessary due to safety concerns. For more details on the type of conditions and safety standards you can expect on your trip, please refer to Intrepid's operational safety policy on our website. We recommend that you take a moment to read through this information before travelling, and would appreciate any feedback on how well it's being implemented in the field:
https://www.intrepidtravel.com/safety-field
CURRENT SITUATION: The recent terrorist attacks were a tragic event and have had a serious impact on tourism in the country. Intrepid has a strong commitment to our local staff and the communities we visit and are continuing to operate all our trips in Sri Lanka. While the security situation is now much more stable, you will still see a high police presence in towns and cities and many check points are still in place. We continue to follow government travel advisories and local authorities in operating our trips in Sri Lanka. We don't anticipate major changes to your itinerary at this time, however it's important to be aware that the country is still recovering and things like travel times between destinations and time taken to go through security at the airport may be affected. POLITICAL TENSION: Demonstrations and large public gatherings can turn violent or be a target for politically-motivated attacks. Police have used tear gas and water cannons in response to protests. Curfews can be imposed at short notice. You should avoid all large public gatherings and follow advice of your leader. Some security forces maintain a visible presence, particularly in the northern and eastern provinces. Military and police checkpoints can be established and road closures can occur without warning. PETTY CRIME: Pick-pocketing, bag snatching and other petty crime occurs in Sri Lanka, particularly in crowded places such as tourist areas, markets and on public transport. Carry only what you need an always use hotel safes where available. Card skimming has been known to occur - only use ATMs attached to banks or at major hotels. Some tourists unwittingly buy counterfeit goods, particularly jewellery and gems - be aware you may not be buying the real thing. LOCAL LAWS: You must carry a form of official photo identification with you at all times - a copy of your passport is a good idea. Be aware that smoking and drinking in most public places is illegal. BICYCLE HELMETS: Please note that helmets are not always provided for sightseeing on bicycles. If you wish you can bring along your own.
Communications
Hotels in Sri Lanka generally have excellent WiFi connections. Most hotels offer free WiFi in public areas, with many also offering in room WiFi. Your tour leader will offer you the best advice on communications in remote areas of the country. You can purchase a local SIM card at the airport on arrival. Etisalat and Airtel are two of the bigger operators with the best nationwide coverage.
Visas
Visas are the responsibility of the individual traveller. Entry requirements can change at any time, so it's important that you check for the latest information. Please visit the relevant consular website of the country or countries you're visiting for detailed and up-to-date visa information specific to your nationality. Your consultant will also be happy to point you in the right direction with acquiring visas. Visas can take several weeks to process, so familiarise yourself with any requirements as soon as you have booked your trip to allow for processing time.
SRI LANKA VISA
Please check with the Sri Lanka Embassy or Consulate in your country for up-to-date visa information.
Travellers requiring a Sri Lanka visa prior to entry can apply online at the following website: www.eta.gov.lk
INFORMATION REQUIRED FOR SRI LANKA TRAIN TICKET BOOKINGS
Train tickets in Sri Lanka must be booked with passport numbers. Please make sure you provide us with your correct passport number no later than 60 days prior to departure. If you have to renew your passport after booking please notify us as soon as you have a new passport number.
Why we love it
Traverse the unique peaks and folds of the Knuckles Mountain Range, uncovering the paths to remote villages and camping by secluded waterfalls.
Soak up the stunning vistas from atop Sri Lanka's rock-star monument, Sigiriya, after climbing the 1200 steps to the summit of the ancient rock fortress.
Connect with a side of the Teardrop Isle that traverses off the tourist trail and trek the diverse landscapes that make up this island slice of paradise.
Venture to the summit of Adam's Peak under moonlight and be rewarded with a mind-blowing sunrise that will imprinted in your memory for years to come.
Relax and unwind with a full day of freedom in the palm-fringed paradise of Unawatuna – reward those aching legs with a day on the beach, a dip in the ocean or an indulgent massage – the choice is yours!
Is this trip right for you
Just as a heads up before you book: this trip is new to our range this year. And while we have thoroughly researched every detail of the logistics, new destinations can sometimes throw us some unexpected surprises. More often than not, it'll be a great surprise. But every now and again there might be a hiccup. We like to think that's what puts the 'adventure' in 'adventure travel'.
You will need an excellent level of fitness to complete the multi-day treks and summit Adam's Peak. Climbing Adam's Peak is a challenge that shouldn't be underestimated. Elevation is above 2200m and we start trekking at midnight to summit in the dark in order to be able to witness the sunrise. It's an unforgettable climb for sure, but you'll need to be well prepared to fully enjoy the experience.
The weather in this region varies seasonally. Be prepared to get sweaty, and for the occasional rainstorm which may require a change of plans.
Sri Lanka gets hot and humid, drink plenty of water and remember a good quality hat and sun block.
Health
All travellers need to be in good physical health in order to participate fully on this trip. When selecting your trip please make sure you have read through the itinerary carefully and assess your ability to cope with our style of travel. Please note that if, in the opinion of our group leader or local guide, any traveller is unable to complete the itinerary without undue risk to themselves and/or the rest of the group, Intrepid Travel reserves the right to exclude them from all or part of a trip without refund.
You should consult your doctor for up-to-date medical travel information or for any necessary vaccinations before departure. We recommend that you carry a first aid kit as well as any personal medical requirements as they may not easily be obtained at the locations on this trip. Please ensure that you are adequately prepared.
MOSQUITIO-BORNE ILLNESSES:
All regions of Sri Lanka can experience outbreaks of dengue fever, with cases more prevalent in the west of the country. There is no vaccination against it, but there are preventative measures that you can take such as wearing long clothing, using repellent and being indoors particularly around dusk and dawn. If you have a fever or feel unwell, please let your leader know right away. Outbreaks of other mosquito-borne diseases (including chikungunya fever, Japanese encephalitis and filariasis) occur regularly. Protect yourself against mosquito-borne illnesses by taking measures to avoid insect bites.
Food and dietary requirements
SRI LANKAN FOOD:
Sri Lankan food is, put simply, delicious! Here's some advice on the best local dishes to try:
https://www.intrepidtravel.com/adventures/eat-like-a-local-in-sri-lanka/
https://www.intrepidtravel.com/adventures/best-breakfasts-sri-lanka/
Vegetarians & vegans also won't go hungry:
https://www.intrepidtravel.com/adventures/vegetarian-vegan-food-guide-sri-lanka/
Money matters
The official currency of Sri Lanka is the Rupee (LKR).There are many ATMs throughout Sri Lanka, which accept both Visa and MasterCard. Although this is a safe and convenient way to access money during your trip we do recommend that you carry some money in cash for when ATMs can not be accessed. Some money should be taken as US dollars cash in case of emergencies. Major credit cards are accepted in the larger shops and restaurants but only in the bigger cities. Some banks will allow cash advances against a credit card.
SPENDING MONEY:
When it comes to spending money on the trip, every traveller is a little different. You know your spending habits better than we do, so please budget a sensible amount for things like meals not included, drinks, shopping, optional activities and laundry. It's always better to bring a little more than you think you'll need. Also make sure you've read your trip details thoroughly so you know what's included in the trip price and what isn't. This should make budgeting a little easier. You'll find this info in the Inclusions section of your Essential Trip Information (that's this document).
TIPPING
If you're happy with the services provided a tip - though not compulsory - is appropriate. While it may not be customary to you, it's of great significance to the people who will take care of you during your travels, inspires excellent service, and is an entrenched feature of the tourism industry across many Intrepid destinations. Although can be difficult to source we advise you to carry small notes of local currency each day to make tipping easier.
The following amounts are per person suggestions based on local considerations and feedback from our past travellers:
Restaurants: Local markets and basic restaurants - round your bill up to the nearest US$1. More up-market restaurants we suggest 10% to 15% of your bill.
Local guides: Throughout your trip you may at times have a local guide in addition to your tour leader. We suggest US$4-US$5 per day for local guides.
Drivers: You may have a range of drivers on your trip. Some may be with you for a short journey while others may be with you for several days. We would suggest a higher tip for those more involved with the group, however we suggest US$2-US$3 per day for drivers.
Your Tour Leader: You may also consider tipping your tour leader for outstanding service throughout your trip. The amount is entirely a personal preference, however as a guideline US$7-US$8 per person, per day can be used. Of course you are free to tip more or less as you see fit, depending on your perception of service quality and the length of your trip. Remember, a tip is not compulsory and should only be given when you receive excellent service.
In total, we recommend you budget approx US$12-US$13 per day of your trip to cover tipping.
At your group meeting on Day 1, your tour leader will discuss with you the idea of running a group tipping kitty, whereby everybody contributes an equal amount and then your group leader pays the tips while keeping a running record of all monies spent (except restaurant tips). The record can be checked at any time and any money remaining at the end of the tour returned to group members. This is often the easiest way to avoid the hassles of needing small change and knowing when and what is an appropriate amount to tip.
Please don't tip with coins, very small denomination notes, or dirty and ripped notes. This is regarded culturally as an insult.
CONTINGENCY FUNDS:
We try to plan for every eventuality, but there are still some things beyond our control. Please make sure you have access to an extra US$500 for emergencies (e.g. severe weather, natural disasters, civil unrest) or other events that result in unavoidable changes to the itinerary (e.g. transport strikes or cancellations, airport closures). Sometimes these things necessitate last minute changes to enable our trips to continue to run, and as a result there may be some extra costs involved.
The recommended amounts are listed in USD for the relatability of universal travellers, however the local currency is needed in the countries you are visiting.
Suggested budget for meals not included - USD$350
What to take
What you need to bring will vary according to the trip style you have chosen, the countries you are visiting and when you are travelling. Generally speaking, we recommend you pack as lightly as possible and make sure that you are able to carry and lift your own luggage, and walk with it for short distances. Most travellers carry their luggage in a backpack, although an overnight bag with a shoulder strap would suffice if you travel lightly. Smaller bags or backpacks with wheels are convenient although we recommend your bag has carry straps. A lockable bag or small padlock is useful. You'll also need a day pack/bag to carry water, camera, and jacket etc. when you're exploring during the day and for your overnight hike into the tea plantations. Below are some ideas and helpful tips on what you specifically need for this trip. ESSENTIALS: - Lightweight clothing. You will need to bring a mixture of lightweight clothing and warm layers. Long shirts and pants for protection against mosquitoes are useful. Clothes should be easy to wash and dry. Maybe bring a change of smart clothes for dinner in Colombo. Please also bring clothing that covers arms and pants/skirts that go past the knee for entry into local temples. For women, a light scarf is also a good idea for covering shoulders and arms when hot. - Closed-in shoes will help to protect your feet from cuts and scratches when walking through cities as well as bush/grass-lands, and will also act as a barrier protection in rare cases against bites or stings. - Sun protection - hat, sunscreen, sunglasses RECOMMENDED: - The Hill country of Sri Lanka can be cold, especially on the tea plantation hike. Please bring a light, warm waterproof jacket.   - Hiking boots, socks and light hiking clothing such as synthetic T shirt styles that wick away moisture - Personal medical kit. A larger kit will be on hand with your leader, but we recommend you carry items such as mild pain killers, electrolytes, Band-Aids and insect repellent. - Water bottle. We recommend at least a 1.5litre capacity. The sale of bottled water contributes to an enormous environmental problem around the world. - Camera / phone. OPTIONAL: - Ear plugs to guard against street noise, barking dogs and snorers. - A good book, journal and music player. LUGGAGE LIMIT: Please keep your luggage to a minimum. One small soft-sided bag plus a day pack (no more than 15-20kgs in total per person) is essential. We recommend against bringing hard/externally framed suitcases as they are difficult to store and can damage equipment and other travellers' belongings. If your trip is beginning and ending at the same location, excess luggage can usually be stored at your arrival/departure hotel and can be collected after your trip. VALUABLES: Please try to avoid bringing unnecessary valuables, and use your hotel safe. It's also a good idea to purchase a money belt or pouch that is easily hidden. We strongly recommend that you photocopy all important documents e.g. air tickets, passport, vaccination certificate, etc. and keep the copies separate from the originals. While not valid, a photocopy makes it very much easier to obtain replacements if necessary. BATTERIES/POWER: Most of our trips have access to power to recharge batteries for phones and cameras every day . We recommend that you carry an extra battery for your camera and/or a small portable power bank. MORE! If you need some further tips for packing, you can always check out our ultimate packing list.
https://www.intrepidtravel.com/packing-list
Climate and seasonal
SRI LANKA WEATHER:
Weather in Sri Lanka can vary depending on the time of year and part of Sri Lanka you are travelling to. The monsoon season is December to March in the northeast and May to October in the southwest. Flooding and landslides can occur during this time, so be ready for some delays in land travel or some reroutes to avoid affected areas.
PERAHERA FESTIVAL:
A surcharge will apply for stays in Kandy during the Perahera Festival (dates are based on the lunar calendar, usually in July-August). The Festival is a 10 day period of evening processions to honour the Sacred Tooth, which is enshrined at Kandy's Temple of the Tooth. Each night features thousands of dancers and drummers, and a parade of more than 50 decorated elephants. Due to Intrepid's stance on Elephant cruelty we do not visit the Perahera and cannot purchase tickets on your behalf.
A couple of rules
Everyone has the right to feel safe when they travel. We don't tolerate any form of violence (verbal or physical) or sexual harassment, either between customers or involving our leaders, partners or local people. Sexual relationships between a tour leader and a customer are strictly forbidden.
Use or possession of illegal drugs will not be tolerated on our trips. If you choose to consume alcohol while travelling, we encourage responsible drinking, and expect that you'll abide by the local laws regarding alcohol consumption.
The sex tourism industry is known to exploit vulnerable people and have negative consequences on communities, including undermining the development of sustainable tourism. For this reason, patronising sex workers will not be tolerated on our trips.
By travelling with us you are agreeing to adhere to these rules. Your group leader has the right to remove any member of the group for breaking any of these rules, with no right of refund.
If you feel that someone is behaving inappropriately while travelling with us, please inform your tour leader or local guide immediately. Alternatively, contact us on the emergency contact number detailed in the Problems and Emergency Contact section of this Essential Trip Information.
Feedback
After your travels, we want to hear from you! We rely on your feedback. We read it carefully. Feedback helps us understand what we are doing well and what we could be doing better. It allows us to make improvements for future travellers.
http://www.intrepidtravel.com/feedback/
Emergency contact
For general enquiries or questions about your booking, please contact your agent or adventure specialist. For further contact details please use the following page:
For general contact details please use the following page: http://www.intrepidtravel.com/ourtrips/contact/
GENERAL ISSUES ON YOUR TRIP
While we always endeavour to provide the best possible holiday experience, due to the nature of travel and the areas we visit sometimes things can and do go wrong. Should any issue occur while you are on your trip, it is imperative that you discuss this with your group leader or our local representative straight away so that they can do their best to rectify the problem and save any potential negative impact on the rest of your trip.
We recognise that there may be times when your group leader/local partner may not be able to resolve a situation to your satisfaction - if this is the case, please ask the leader to speak to their direct manager.
You may also choose to provide details in your online feedback, which we ask you to complete within 30 days of the end of your trip. But we do ask you to be aware that it is very difficult for us to provide any practical help after the trip is complete.
Sri Lanka 24 Hour Emergency Contact: +94 (0)76 831 6000
Responsible travel
Our Responsible Travel Policy outlines our commitment to preserving the environment, supporting local communities, protecting the vulnerable and giving back to the places we travel. All our trip leaders, suppliers and staff are trained on these principles, and are core to us delivering sustainable, experience-rich travel.
Explore the different parts of our Responsible Travel Policy by visiting:
https://www.intrepidtravel.com/responsible-travel
http://www.intrepidtravel.com/ourtrips/rt/responsibletraveller
LOCAL DRESS:
When packing be aware that dress standards are conservative throughout Asia, especially outside major cities. To respect this and for your own comfort, we strongly recommend modest clothing. This means clothing that covers your shoulders and knees. Loose, lightweight, long clothing is both respectful and cool in the predominantly hot Asian climate. In many rural areas in Asia women will need to wear modest clothing even to swim. Singlets, tank tops and topless sun bathing are all unacceptable. When visiting religious sites men often need to wear long trousers and women a long skirt or sarong.
BUDDHA IMAGES:
Posing for a photograph next to a statue of Buddha is considered extremely disrespectful or even illegal as is mistreatment of Buddhist images, which can include the wearing of tattoos, jewellery or clothing associated with Buddhism.
ELEPHANT PERFORMANCES & ELEPHANT RIDING:
While we respect each individual's decisions while travelling, Intrepid does not include elephant rides or unnatural performance activities on any itinerary, and we recommend you bypass these activities should they be offered to you during your stay. Professional wildlife conservation and animal welfare organisations, including World Animal Protection advise that contrary to common belief, captive elephants remain wild animals and despite good intentions, unfortunately many venues are unable to provide the appropriate living conditions elephants require and this ultimately impacts their well-being. While there is some merit in the argument that the money you pay for the activity goes towards keeping the elephants and their mahouts employed, we know that it also fuels demand for elephants to be captured in the wild or captive bred. We thank you for your support in improving the welfare of these majestic creatures. Further information is available on the below link:
http://www.intrepidtravel.com/au/elephants-welfare
Accommodation notes
OCCASIONAL ALTERNATIVE ACCOMMODATION
The style of accommodation indicated in the day-to-day itinerary is a guideline. On rare occasions, alternative arrangements may need to be made due to the lack of availability of rooms in our usual accommodation. A similar standard of accommodation will be used in these instances.
TWIN SHARE / MULTI SHARE BASIS
Accommodation on this trip is on a twin/multishare basis. Please note there may be times where facilities will be shared rather than ensuite and rare occasions when you share a room with passengers travelling on a different Intrepid trip than your own.
CHECK-IN TIME
Throughout the trip we request that our hotels prepare rooms in time for our arrival, especially if we're arriving prior to normal check-in time. However this isn't always possible which means we won't be able to check-in immediately on arrival at some hotels. Instead, we can store our luggage and explore our new destination.
PRE/POST TRIP ACCOMMODATION
If you've purchased pre-trip or post-trip accommodation (subject to availability), you may be required to change rooms from your trip accommodation for these extra nights.
AIR CONDITIONING:
Please note that while all hotels on this trip have fans, not all will have air conditioning.
Travel insurance
Travel insurance is compulsory for all our trips. We require that, at a minimum, you are covered for medical expenses including emergency repatriation. We strongly recommend that the policy also covers personal liability, cancellation, curtailment and loss of luggage and personal effects.
When travelling on a trip, you won't be permitted to join the group until evidence of travel insurance and the insurance company's 24 hour emergency contact number has been seen by your leader.
If you have credit card insurance your group leader will require details of the participating insurer/underwriter, the level of coverage, policy number and emergency contact number rather than the bank's name and credit card details. Please contact your bank for these details prior to arriving in-country.
http://www.intrepidtravel.com/insurance.php
Your fellow travellers
As you travel on a group trip you will be exposed to all the pleasures and maybe some of the frustrations of travelling in a group. Your fellow travellers will probably come from all corners of the world and likely a range of age groups too. We ask you to be understanding of the various needs and preferences of your group - patience with your fellow travellers is sometimes required for the benefit of everyone's travel experience. Remember too that you have responsibilities to the group. If you are requested to be at a place at a certain time, ensure that you don't keep the rest of the group waiting. We have found time and time again that the very best trips we operate are those where the dynamics within the group work well - this takes just a little effort on your part. Due to privacy reasons we are unable to provide you with contact details and any personal information about your fellow travellers booked on your trip prior to departure.
SINGLE TRAVELLERS:
Our group trips are designed for shared accommodation and don't involve a compulsory single supplement. Single travellers share with people of the same gender in accommodation ranging from twin to multishare. Some of our itineraries have accommodation booked on a mixed gender share basis and where applicable this will be specified in our Essential Trip Information. On a selection of our trips, you have the option to pay a single supplement to ensure that you have your own accommodation (where available). Please note that this only applies to accommodation during the tour - pre-trip and post-trip accommodation will be booked on a single room basis.
Itinerary disclaimer
ITINERARY CHANGES:
Our itineraries are updated regularly throughout the year based on customer feedback and to reflect the current situation in each destination. The information included in this Essential Trip Information may therefore differ from when you first booked your trip. It is important that you print and review a final copy prior to travel so that you have the latest updates. Due to weather, local conditions, transport schedules, public holidays or other factors, further changes may be necessary to your itinerary once in country. The order and timing of included activities in each location may also vary seasonally to ensure our travellers have the best experience. Your tour leader will keep you up to date with any changes once on tour.
OPTIONAL ACTIVITIES:
A selection of optional activities that have been popular with past travellers are listed in the day-to-day itinerary. This isn't an exhaustive list and should be used as a guide only for some of what might be available. Prices are approximate, are for entrance only, and don't include transport to and from the sites or local guides unless indicated. All activities are subject to availability, and may be on a join-in basis. It may not be possible to do all the activities listed in the time available at each destination, so some pre-planning for what you are most interested in is advised. When it's recommended that travellers pre-book these activities, look for a note in the Special Information section of the day-to-day itinerary. For most, they can either be organised independently on the day, or let your leader know you are interested and they can assist.
Where activities are considered medium or high risk, we work with operators whose safety and credentials we have sighted and assessed. Although it is possible that you may find the same activity cheaper with another operator on the ground, we cannot vouch for the safety or quality of that operator. Medium and high risk activities not listed above have not been assessed by us and as such our staff and leaders are unable to assist you with organising these activities. Activities that contravene our Responsible Travel policies are also not listed. Please remember that the decision to partake in any activity not listed is at your own discretion and risk.
Accommodation
Camping (basic facilities) (3 nights),Hotel (10 nights)
More from Sri Lanka
14 Days from$1,890
START: Negombo
FINISH: Colombo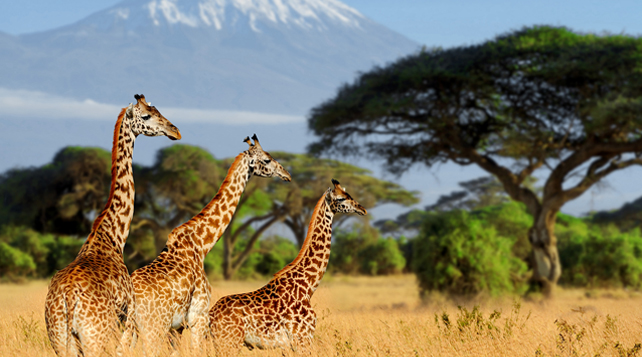 Kenya Safari!
Win a Classic African Adventure Tour to Kenya Overland Safari. Every NOVICA product purchased through the end of the year qualifies as an entry. Let the journey begin!