Tamang Heritage & Langtang Valley Trek
15 Days from $1,260
START: Kathmandu
FINISH: Kathmandu
AGES: 16 - 99
THEME: Walking & Trekking
Overview
Description
Sacred Tibetan culture permeates every inch of this 15-day Expedition, seemingly touching everything in its path. Venture deep into Tamang hinterland as you follow the quiet Tamang Heritage Trail (restricted until 2004) and explore the wilds of Langtang National Park on an unforgettable trekking adventure. Discover surprisingly verdant midlands and stay in villages to immerse yourself in Tamang culture and connect with locals. All this, and we haven't even mentioned the soaring views of Manaslu Massif, Ganesh, Langtang and Jugal Himal. This trek is perfect for the adventurous and active traveller looking for something different that lies well off the tourist trail. ALTERNATE ITINERARY: Due to the nature of trekking in Nepal, please be aware that this trip will operate on an amended itinerary in the event of high-risk weather conditions.
Start: Kathmandu
Finish: Kathmandu
Ages: 16 - 99
Theme: Walking & Trekking
Accommodation: Hotel (2 nights), Teahouse (11 nights), Farm House (1 night)
Destination: Kathmandu
Highlights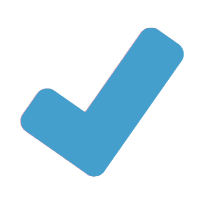 Discover rhododendrons forest filled with monkeys, stunning ice-capped peaks, plateaued grasslands and epic mountains in Nepal's little-seen Tamang hinterland.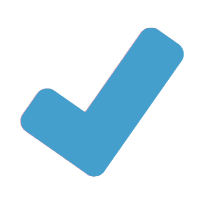 This trek follows trails that run through villages and local communities, instead of teahouses built for tourists, so you'll gain real insight into life in these remote areas.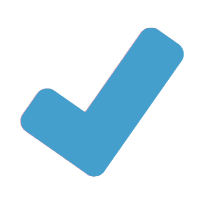 An overnight homestay with a family in Briddim allows you to share stories, experience some traditional home cooking and sleep overnight in a comfortable wooden home.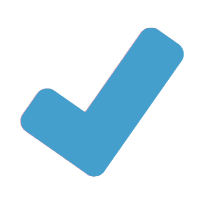 Hike to a 100-year-old monastery in the village of Gatlang then head out to find Parvati Kunda, a sacred lake that is revered for its apparent powers of fertility.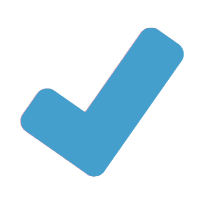 Learn about the Himalaya from your experienced local crew, and hike easier in the knowledge that we take the safety and ethical treatment of trekking guides seriously.
Itinerary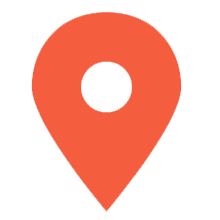 Day 1 : Kathmandu
You've arrived! Meet your group leader and fellow travellers for a welcome meeting at 2 pm. After the briefing you'll have a free afternoon and evening, but the tour leader will usually organize an optional evening dinner at one of the Kathmandu's great restaurants. Arrived early with time to spare? Check out some of the Urban Adventures on offer in this incredible city.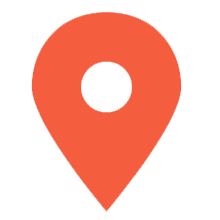 Day 2 : Syabrubesi (1460 m/4790 ft)
Wake up bright and early and drive northwest through Balaju. Make a steady climb to the rim of the Kathmandu Valley, eventually arriving at the pass at Kakani. As we wind ever upwards to the Trisuli bazaar you'll get views of the Manaslu Massif, Ganesh, Langtang and Jugal Himal. Prepare yourselves for a few humps and bumps, because the road from Trisuli onwards begins to deteriorate. You'll be driving in these conditions for around 50 kilometres (31 miles) to Dhunche and then another 15 kilometres (9 miles) to Syabrubesi. Tonight's accommodation is a basic teahouse.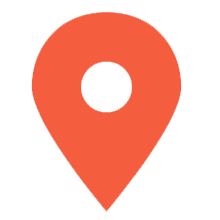 Day 3 : Goljung – Gatlang (2238 m/7742 ft)
Hope you had a good night's sleep, because today starts with a 2-hour ascent via a slew of switchbacks that mark the beginning of the trail. It's all worth it when you reach a vantage point with views of Ganesh Himal, the Gosainkunda range and Langtang Lirung. Along the trail you'll see numerous Buddhist Chortens and mani walls, which all add another dimension to this picturesque landscape. After descending for around 45 minutes, arrive at the little Tamang village of Goljung for a lunch break. Continue trekking for 2.5 hours to another Tamang village called Gatlang (2238 metres). Besides its obvious cultural richness and stunning location, Gatlang also boasts a 100-year-old Tamang monastery and the secret lake, Parvati Kunda. Legend has it that this lake was discovered in ancient times while the King of Gatlang was on his way to find a missing hunting dog. It is now revered by women for its apparent power to increase fertility. You'll reach each of these landmarks after a 45-minute uphill walk.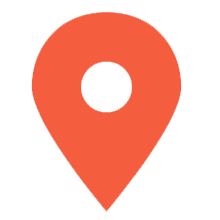 Day 4 : Gongang – Tatopani (2607 m/8553 ft)
Are you ready? Today is widely considered the toughest day of the trek. But the rewards far outweigh the gruelling part. Descend gradually along a ridge to the Bamdang Khola, which turns north along the Chilime Khola until you reach the town of Chilime (around 2 hours). After crossing a suspension bridge (always fun) you'll begin an arduous climb of around 450-metres to the village of Gongang. It'll take around 1.5 hours of steep uphill climbing but there's a lunch break on arrival. The next section is much less physically strenuous, as you continue the ascent for around 2 hours until you reach Tatopani (2607 metres).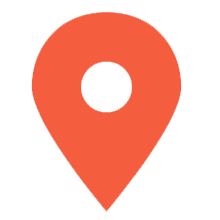 Day 5 : Nagthali Hill – Thuman (2338 m/7670 ft)
Pass through an incredible rhododendron forest clinging to the side of the mountain, where vines and moss-covered trees may be filled with troops of gray langur monkeys. Pass through village of Brimdang then continue up the side of the highest and steepest part of the trail. One ridge after another offers better and better views of Ganesh Himal to the west and the Langtang range on the east. The ridgeline ends atop the open grasslands of Nagthali Hill (3210 metres), approximately 45 minutes from Brimdang. All of a sudden you are surrounded by jaw-dropping views of Langtang Lirung, Kerung, Ganesh Himal, Shishapangma on the Tibetan side, with the Sanjen Ranges before you. Spend time taking in the views and enjoying the sense of accomplishment, before an approximately 900-metre descent through deep woodlands to Thuman, which faces the Shisapangma and Langtang Lirung peaks (about 45 minutes). A distinct Tibetan influence can be felt in the village, with its Shamanistic beliefs, ancient monasteries and houses covered in woodcarvings.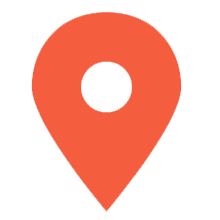 Day 6 : Briddim (2239 m/7345 ft)
Pass through rhododendron forests and meadows to reach the Tamang village of Briddim, located in the heart of the Langtang Himal. It will take just over 2 hours of uphill walking. Briddim marks the end of the Tamang Heritage Trail and is often a highlight for many of our travellers. Here you will get to experience a teahouse owned by a local family, sleeping overnight in their comfortable wooden rooms. You'll get a richer understanding of the culture here plus the chance to share stories with your host.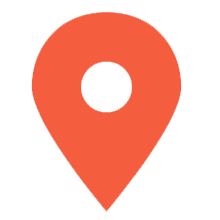 Day 7 : Lama Hotel (2420 m/7939 ft)
Continue along the trail through the hilly region of Khangjim and Sherpagoan, learning about the rich culture of the Tamang and Sherpa communities along the way. After trekking for around 7 hours, reach tonight's guesthouse. Lama Hotel is the name of a collection of guesthouses that marks the start of the Langtang Valley. The standard of accommodation in Lama Hotel is slightly below the usual standard on this trip, but still comfortable.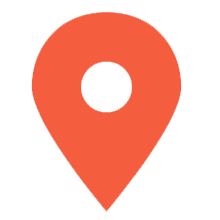 Day 8 : Langtang National Park (3500 m/11482 ft)
Ascend through Langtang National Park via Gumnachowk and Ghotatabela, finally reaching the village of Langtang (approximately 5–7 hours). Langtang National Park was established in 1976 to conserve the unique flora and fauna of the region. Rhododendron, Nepalese alder and oak forest thrive here due to the temperate conditions. The park is also home to red pandas, Himalayan black bears, snow leopards and more than 250 species of birds. Spend the evening at a comfortable, newly built guesthouse. Don't forget to refill your water bottles tonight at the newly installed water purifier, installed as part of a joint World Wildlife Fund–Intrepid project.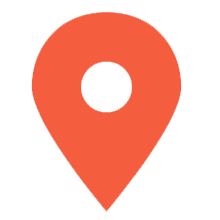 Day 9 : Kyanjin (3830 m/12560 ft)
In the morning, follow the trail towards the rebuilt village of Kyanjin. Both sides of the path are flanked by stunning views of distant snow-capped mountains. Today we'll encounter Tamang and Sherpa inhabitants along the trail as they go about their daily lives. Today's hiking is between 4– 5 hours. Acclimatise this evening with a short climb above the village for great views of the surrounding valley.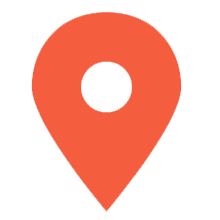 Day 10 : Kyanjin (3830 m/12560 ft)
You can choose how to spend your time today. Maybe wake at 4.30 am this morning for an optional walk to Kyanjin Gompa (4800 metres) for a stunning sunrise. Its a tough, 1-hour hike up a switch back trail in the dark, gaining 1000 metres of elevation along the way. If you'd prefer, sleep in and have a relaxing breakfast before heading out to explore the village and learn more about the lifestyles of the Tamang and Sherpa communities. Keep your eyes peeled for the German Bakery! You could also take a short hike up to the glacier or try one of several interesting walks around the village. Its a big downhill walk back to Lama Hotel tomorrow.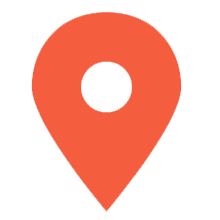 Day 11 : Lama Hotel (2420 m/7939 ft)
After breakfast, head back down the trail via Langtang and Ghoretabela to Lama Hotel. Today's trekking will take around 7 hours, descending 1600 metres. The long descent will be rewarded with a 'mountain cold' Sherpa beer (subject to availability).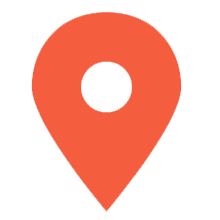 Day 12 : Thulo Syabru (2130 m/6988 ft)
Embrace another early start and, after breakfast, descend the trail through corn fields. Cross the Trisuli River via suspension bridge. Follow the river for around 5 hours until we reach our lodge in Thulo Syabru.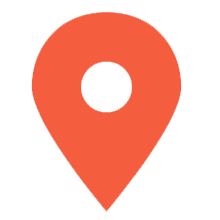 Day 13 : Dhunche – Nuwakot
After breakfast, walk approximately 3 hours to Thulo Bharku (Dhunche), then transfer to Nuwakot via private vehicle. Our charming accommodation is set on an idyllic organic farm. Optional activities you can take part in include picking vegetables and learning to make Nepalese cuisine with the help of the head cook. In the evening you will accompany your leader to the old Nuwakot Durbar (Palace).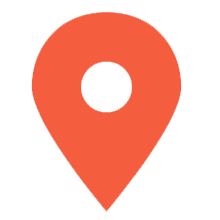 Day 14 : Kathmandu
Rise early today for breakfast then hop in a private vehicle for the drive back to Kathmandu. Spend some further time exploring Kathmandu before joining with our group for an optional dinner tonight.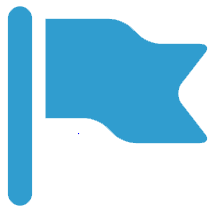 Day 15 : Kathmandu
The trip ends today, and you are free to depart at any time after check out. If you plan on spending more time in Kathmandu, let your booking agent know and they can organise more accommodation for you (subject to availability).
What's Included?
Transport
Private vehicle, Public bus
Accommodation
Hotel (2 nights), Teahouse (11 nights), Farm House (1 night)
Important Details
Joining Point
Hotel Moonlight
#16, Paknajol, Thamel, Bagmati, Kathmandu
Kathmandu
NEPAL
Phone: 977 14383566
Finishing Point
Hotel Moonlight
#16, Paknajol, Thamel, Bagmati, Kathmandu
Kathmandu
NEPAL
Phone: 977 14383566
Physical preparation
TREKKING AT HIGH ALTITUDES (over 3500m)
This trip includes strenuous trekking at altitudes of over 3500m. We take this activity very seriously, which is why we have one of the best safety records for tour operators in this region in our over 30 years of operating treks in the region. You will need to be in great health and have excellent fitness to attempt this trip, as well as be committed to train to ensure you are suitably physically prepared for the challenge. Please have a read of this training manual to help you prepare for your trek. http://www.intrepidtravel.be/sites/intrepid/files/teal/Intrepid_Trekking-Training-Manual.pdf
Important information
1. This trip begins with a welcome meeting at 2 pm on Day 1.
2. A single supplement is available on this trip, for the nights spent in hotels only. There is no single supplement available during the trek.
3. Please bring TWO passport sized photographs for your trekking permit to the welcome meeting on Day 1.
4. Due to the demands of travelling at high altitudes a Passenger Self Assessment Form is required for this trip. The form can be obtained through your booking agent. The form will confirm your self-assessed ability to trek on hilly terrain for anywhere between 2–7 hours per day.
Group leader
All Intrepid group trips are accompanied by one of our group leaders. The aim of the group leader is to take the hassle out of your travels and to help you have the best trip possible. Intrepid endeavours to provide the services of an experienced leader however, due to the seasonality of travel, rare situations may arise where your leader is new to a particular region or training other group leaders.
Your leader will provide information on the places you are travelling through, offer suggestions for things to do and see, recommend great local eating venues and introduce you to our local friends. While not being guides in the traditional sense, you can expect them to have a broad general knowledge of the places visited on the trip, including historical, cultural, religious and social aspects. At Intrepid we aim to support local guides who have specialised knowledge of the regions we visit. If you were interested in delving deeper into the local culture at a specific site or location then your leader can recommend a local guide service in most of the main destinations of your trip.
Safety
Many national governments provide a regularly updated advice service on safety issues involved with international travel. We recommend that you check your government's advice for their latest travel information before departure and ensure that your travel insurance covers you for all areas your itinerary covers. Please refer to our website's safety page for links to major travel advisories and updates on safety issues affecting our trips. We strongly recommend the use of a neck wallet or money belt while travelling, for the safe-keeping of your passport, flight tickets, cash and other valuable items. Leave your valuable jewellery at home - you won't need it while travelling. Many of our hotels have safety deposit boxes, which is the most secure way of storing your valuables. A lock is recommended for securing your luggage. Your leader will accompany you on all included activities, however during your trip you'll have some free time to pursue your own interests or relax and take it easy. While your leader will assist you with the available options in a given location, please note that any optional activities you undertake are not part of your Intrepid itinerary, and Intrepid makes no representations about the safety of the activity or the standard of the operators running them. Please use your own good judgement when selecting an activity in your free time. Please also note that your Leader has the authority to amend or cancel any part of the trip itinerary if it's deemed necessary due to safety concerns. For more details on the type of conditions and safety standards you can expect on your trip, please refer to Intrepid's operational safety policy on our website. We recommend that you take a moment to read through this information before travelling, and would appreciate any feedback on how well it's being implemented in the field:
https://www.intrepidtravel.com/safety-field
STRIKES: Demonstrations and protests are common in Nepal, with strikes regularly occurring that may result in curfews or roadblocks being enforced at short notice. At these times, businesses may close and vehicles may not be allowed on the roads. You should avoid any demonstrations or political gatherings and follow local advice, including that of your leader in the event of any disruptions. PETTY THEFT & CRIME: Pickpocketing and other petty theft is common, especially in places where tourists or foreigners frequent. Take care when walking around at night. Avoid walking on your own and don't carry large sums of cash. Keep valuables in a hotel safe if possible. Bars and restaurants now close at midnight as part of a government crackdown on illegal activities. Foreigners remaining in bars and clubs after hours have been detained by the police. Police have increased their presence in Thamel and Durbar Marg, popular tourist districts in Kathmandu, in an effort to reduce crime in these areas. You should seek out police if you have been robbed or affected by any crime. ALTITUDE: Altitude sickness is a risk, including on the Annapurna, Langtang and Everest Base Camp treks. Please make sure you familiarise yourself with signs and symptoms before you depart and monitor your own health during your trek. INSURANCE: Make sure your insurance covers you for your intended activities, including travel and trekking above 3000m if this is included on your itinerary, mountain rescue services and helicopter evacuation costs. FESTIVALS: Travelling in Nepal during Holi Festival (1-2 March 2018, 20-21 March 2019, 9-10 March 2020), can at times be dangerous due to revellers consuming intoxicating substances. The day is often associated with physical violence and danger. Your leader will advise you and your group on what places to avoid on this day and it may even be necessary for us to alter your itinerary for the day to avoid putting you or your group leader in high risk situation. Travelling during the Hindu festival Diwali (7 November 2018, 27 October 2019, 14 November 2020) can also be dangerous. During this time there are many displays of fireworks in the streets. It can be very noisy for several days and there is also a lot of pollution caused by the fireworks. As there are no restrictions on buying fireworks there are often injuries caused by people exploding them inappropriately. During this festival your leader may be required to alter your itinerary to avoid any dangerous areas to avoid putting the group at risk. INTERNAL FLIGHTS: There have been a number of air accidents in Nepal. We only use airlines that have passed strict safety audits for included internal flights in Nepal, including Buddha Air, Yeti Air & Tara Air.
Communications
WIFI:
Hotels in Kathmandu generally have excellent WiFi connections. Most hotels offer free WiFi in public areas, with some also offering in room WIFI, sometimes for an additional fee. While trekking WiFi may be available in tea houses and lodges for a small cost. The higher you go the more the use of WiFi and internet will cost, and likely the slower the speed. Your tour leader will be able to offer some advice on communications in remote areas of the country. Please note that most teahouses do not have electrical outlets in rooms to charge devices but are shared in the main dining area, for an additional fee. Past travellers have found portable solar chargers to be very useful.
Visas
Visas are the responsibility of the individual traveller. Entry requirements can change at any time, so it's important that you check for the latest information. Please visit the relevant consular website of the country or countries you're visiting for detailed and up-to-date visa information specific to your nationality. Your consultant will also be happy to point you in the right direction with acquiring visas. Visas can take several weeks to process, so familiarise yourself with any requirements as soon as you have booked your trip to allow for processing time.
NEPAL:
All foreign nationals (except Indian passport holders) require a visa to enter Nepal. Visas are obtainable from embassies abroad, land borders (including borders with India & Tibet) and on arrival at Kathmandu's Tribhuvan Airport.
Getting a visa at the airport or land borders can sometimes take time due to long queues. There have been instances when travellers are asked to show proof of exit from the country, ie flight tickets. You may also need to provide two passport photos and the following fees in US dollars (subject to change, cash only). Other currencies are also accepted although rates may differ. The following costs were correct at time of writing:
- Multi entry visa valid for 15 days - US$30
- Multi entry visa valid for 30 days - US$50
- Multi entry visa valid for 90 days - US$125
Your visa application form may require you to state the dates on which you enter and exit that country. Please note we suggest you list your date of entry a few days before, and date of exit a few days after your intended dates in case you encounter any delays or problems en route. To help calculate the exact dates of these crossings we have found the website www.timeanddate.com to be very useful.
Why we love it
Discover rhododendrons forest filled with monkeys, stunning ice-capped peaks, plateaued grasslands and epic mountains in Nepal's little-seen Tamang hinterland.
This trek follows trails that run through villages and local communities, instead of teahouses built for tourists, so you'll gain real insight into life in these remote areas.
An overnight homestay with a family in Briddim allows you to share stories, experience some traditional home cooking and sleep overnight in a comfortable wooden home.
Hike to a 100-year-old monastery in the village of Gatlang then head out to find Parvati Kunda, a sacred lake that is revered for its apparent powers of fertility.
Learn about the Himalaya from your experienced local crew, and hike easier in the knowledge that we take the safety and ethical treatment of trekking guides seriously.
Is this trip right for you
We can't underestimate how important it is to have a high level of fitness to tackle this trek. You'll be moving for up to 8 hours a day, at altitudes over 4000 metres. Training and preparation is an absolute must. Our training guide is a good start: https://www.intrepidtravel.com/adventures/trekking-training-guide-tips/
No matter how fit you are, altitude sickness can still affect you. Our leaders are trained to spot he symptoms, but it is very important that you make yourself aware of the cause and effects of travelling at altitude, monitor your health and seek assistance accordingly. You can find our guide here https://www.intrepidtravel.com/au/altitude-sickness.
On this trek you'll be stepping off the typical tourist trail and into the Tamang hinterlands. This trip is ideal for those looking to experience something unique, where you won't be surrounded by many other people.
You'll be rewarded with hot showers and running water in Gatlang, Thuman, Briddim and Syabrubesi. In other places you'll use a simple bucket shower. Most of the toilets are in local squat style and shared.
Due to the nature of outdoor travel, please be aware that this trip will operate on an amended itinerary in high risk weather conditions.
If you are looking for a trek on a more established route, check out our Everest Base Camp (code HNXE) or Annapurna Explorer (code HNXR) treks on our website.
Health
All travellers need to be in good physical health in order to participate fully on this trip. When selecting your trip please make sure you have read through the itinerary carefully and assess your ability to cope with our style of travel. Please note that if, in the opinion of our group leader or local guide, any traveller is unable to complete the itinerary without undue risk to themselves and/or the rest of the group, Intrepid Travel reserves the right to exclude them from all or part of a trip without refund.
You should consult your doctor for up-to-date medical travel information or for any necessary vaccinations before departure. We recommend that you carry a first aid kit as well as any personal medical requirements as they may not easily be obtained at the locations on this trip. Please ensure that you are adequately prepared.
AIR POLLUTION:
Air quality in Nepal can be poor, especially in winter. Some towns, including Kathmandu, experience very high levels of seasonal smog and heavy particulate pollution. Seek medical advice if you're concerned about the effects of air pollution.
ALTITUDE SICKNESS:
Travellers to altitudes higher than 2,500m are at risk of altitude sickness, also known as acute mountain sickness (AMS). This can be life threatening and affect anyone, even people who are very physically fit. There is a higher risk for those who have had altitude sickness before, who exercise or drink alcohol before adjusting to the altitude, or who have health problems that affect breathing. If your tour travels to high altitude, see your doctor for advice specific to you and your situation before you depart. It is important to be aware of the normal altitude symptoms that you may encounter BUT NOT worry about:
- Periods of sleeplessness
- Occasional loss of appetite
- Vivid, wild dreams at around 2500-3800m in altitude
- Unexpected momentary shortness of breath, day and night
- Periodic breathing that wakes you occasionally
- Blocked nose
- Dry cough
- Mild headache
If you are feeling nauseous, dizzy or experience other symptoms, please be sure to let your group leader know immediately so that we can monitor your condition.
Please be aware that should your group leader deem it unsafe for you to continue trekking at any time, they will arrange for you to descend to a lower attitude.
Please read the following document carefully and, during your trip, utilise the table on the back daily to record your own perspective of your general health and any symptoms you may experience: https://www.intrepidtravel.com/altitude-sickness
On some days this trip may ascend faster than commonly published recommended ascent rates at altitude. However, based upon an assessment by our external safety and medical advisors, and in conjunction with our own risk assessments we consider that the ascent rate is acceptable due to the additional safety measures that are in place for our customers. If you have concerns about this, please speak to your booking representative.
All our leaders in the Himalayas are trained in the use of a PAC bag (Portable Altitude Chamber) and this is carried on all trips which go above 4,200m. The PAC bag is used in an emergency only to treat altitude sickness in the mountains. A First Aid kit is carried with the group and all our leaders are First Aid trained. Please ensure that your travel insurance policy does cover you up to the maximum altitude on this trip, and includes helicopter evacuation. Please take proof of this with you on the trip, as you will need to show it to the leader.
MOSQUITO-BORNE ILLNESSES:
Malaria is a risk in some areas of Nepal including Chitwan National Park. Dengue fever and Japanese
encephalitis also occur, including on occasion in Kathmandu. Protect yourself against insect bites by wearing adequate protection, including repellent.
MEDICAL FACILITIES AND TREATMENT:
Medical facilities in Nepal are very limited, particularly outside Kathmandu. In Kathmandu, treatment at international-standard clinics is expensive and up-front payment for services is generally required. Make sure you have adequate travel health insurance and accessible funds to cover the cost of any medical treatment, including evacuation by helicopter.
Food and dietary requirements
FOOD IN NEPAL:
We do not include meals while trekking, allowing you to choose what you want to eat and when. We know from experience that the altitude and physical exercise can meal trekker's appetites differ quite widely. The menus in the teahouses are varied, ranging from traditional Nepalese dhal bhat to pizza and apple pie. Vegetarians are well catered for in Nepal. How much you need to spend per day will vary, but it could be anything up to US$60 per day for meals, snacks and drinks. Prices tend to get higher the higher you go on trek in response to the difficulty of getting supplies to the teahouses.
In Kathmandu and Pokhara there are plenty of restaurants and cafes for all tastes and budgets. For a glimpse at what traditional Nepali cuisine entails, check out our guide here: https://www.intrepidtravel.com/adventures/guide-to-nepali-cuisine/
ALCOHOL & CAFFEINE:
Alcohol and trekking don't mix. We highly recommend that you limit your alcohol consumption in Kathmandu prior to your trip. Celebrate your achievements after your trek. Both alcohol and caffeine increase dehydration. Limit your intake of both when hiking at high altitudes.
Money matters
NEPAL:
The official currency of Nepal is the Nepali rupee (NPR). Its symbol is often displayed as Rs. USD are also widely accepted in Nepal. ATMs can only be found in Kathmandu, Pokhara, and Bhaktapur. Make sure you carry sufficient cash to cover your needs when travelling outside of these cities. Money exchange facilities are available in Kathmandu, Namche, Pokhara, Chitwan (only outside the park) and Bhaktapur. Credit cards are not widely accepted.
The Government of Nepal has banned the import, export and use of 500 and 1000 Indian rupee notes in Nepal. You should ensure you are not carrying these notes on arrival in Nepal as they will be confiscated and you may be fined.
Please note that most establishments in Asia will not accept foreign currency notes that are old, torn or faded and they can be very difficult to exchange or extra fees added when exchanging at banks. Please ensure that you have new, clean notes.
Before departing on a trek, make sure you have enough Nepalese currency to purchase meals and drinks, in the smaller denominations where possible, as there are no ATMs and larger notes (such as 1000R) can be difficult to change.
SPENDING MONEY:
When it comes to spending money on the trip, every traveller is a little different. You know your spending habits better than we do, so please budget a sensible amount for things like meals not included, drinks, shopping, optional activities and laundry. It's always better to bring a little more than you think you'll need. Also make sure you've read your trip details thoroughly so you know what's included in the trip price and what isn't. This should make budgeting a little easier. You'll find this info in the Inclusions section of your Essential Trip Information (that's this document).
CONTINGENCY FUNDS:
We try to plan for every eventuality, but there are still some things beyond our control. Please make sure you have access to an extra US$500 for emergencies (e.g. severe weather, natural disasters, civil unrest) or other events that result in unavoidable changes to the itinerary (e.g. transport strikes or cancellations, airport closures). Sometimes these things necessitate last minute changes to enable our trips to continue to run, and as a result there may be some extra costs involved.
The recommended amounts are listed in USD for the relatability of universal travellers, however the local currency is needed in the countries you are visiting.
Suggested budget for meals not included: USD450
NEPAL:
If you are happy with the services provided a tip - though not compulsory - is appropriate. While it may not be customary to you, it is of great significance to the people who will take care of you during your travels, inspires excellent service, and is an entrenched feature of the tourism industry across many Intrepid destinations. We recommend that any tips are given to the intended recipient by a member of your group, rather than collected and passed on by the group leader.
The following amounts are based on local considerations and feedback from our past travellers:
Your Group Leader: You should consider tipping your leader for outstanding service throughout your trip. The amount is entirely a personal preference; however as a guideline US$3-4 per person, per day can be used. Of course you are free to tip more or less as you see fit, depending on your perception of service quality and the length of your trip. Remember, a tip is not compulsory and should only be given when you receive excellent service.
Other trekking crew ( Assistant Guides and Porters): Throughout your trip you may at times have a porter carrying your luggage and assistant guide/s in addition to your leader. We suggest US$4 each traveller per day which will be distributed among all porters and assistant guides. The Group leader is not responsible for distributing the tipping to the trekking crew but will assist you and make appropriate recommendations after the trek.
Local guides: Throughout your trip you may at times have a local guide in addition to your leader. We suggest US$2-3 per person, per day for local guides. (Including city tour guides, jungle guides, rafting guides, assistant trek guides)
Drivers: You may have a range of drivers on your trip. Some may be with you for a short journey while others may be with you for several days. We would suggest a higher tip for those more involved with the group however a base of US$2-3 per person, per day is generally appropriate.
Local transport: For a city tour we suggest US$2 per person, per day.
Hotel porters: NPR50-100 is adequate for porters that assist you with bags to your room.
Restaurants: Please check the bill and if there's an addition of 10% service charge, there's no requirement for tipping. Otherwise 5-10% of the total bill amount is appropriate.
NOTE: Please don't tip with coins or notes of or less than NPR50, or dirty and ripped notes. This is regarded culturally as an insult.
What to take
What you need to bring will vary according to when you are travelling. Generally speaking, we recommend you pack as lightly as possible and make sure that you are able to carry and lift your own luggage, and walk with it for short distances. As well as your underwear, toothbrush and other items you always need to pack for travel, below are some items that you specifically need for this trip.
Intrepid provide an individual duffel bag to carry your trekking gear. The weight limit per person is 10kg each. Porters carry two bags each as well as a their own backpack. Porters weight limit is 25kg each.
Please keep the weight and bulk of your trek bag to a minimum by bringing clothes made from lightweight material. Don't pack too much clothing; one or two changes will be all you need. However, as the weather conditions in the Himalayas are often unpredictable, be prepared for all eventualities, be it rain, unseasonable cold or heat. For the trek all of your gear should be packed into plastic bags to protect it from the weather - dry clothes are essential for your comfort.
Your trek leader will assist you in packing your kitbag and can advise what to bring and what can be left behind in Kathmandu.
Day pack - Your day pack must have the capacity for the items you will be carrying on a day's walk: rain jacket, spare trousers, warm clothing, water bottles, camera equipment, washing items and other personal effects. A hip/waist strap provides additional comfort. You should consider day packs of at least a 30 to 40 litre capacity. You only need to carry your day pack when trekking each day. 
ESSENTIAL TREKKING EQUIPMENT
Trekking boots (broken in)
Gaiters (for winter departures Dec-Feb only - can be hired in Kathmandu if required)
Waterproof 3/4 season jacket and trousers (can be hired/purchased in Kathmandu if required)
Camp footwear (ie sneakers, thongs or booties)
Several pairs of high quality hiking socks
T-Shirts - highly recommended are synthetic t-shirt styles that wick away moisture
Thermal underwear/layers
Down jacket (can be hired/purchased in Kathmandu if required)
Warm mid layers (fleece/micro fibre)
Trousers - lightweight, loose fitting, trekking trousers (can be purchased in Kathmandu)
Shorts or skirt for summer
Tracksuit or fleece pants for even
Sleeveless fleece and extra layers for winter departures (Dec-Feb)
Warm hat & sun hat 
Scarf/neck warmer
Gloves and mitts - waterproof and warm.
Sunglasses with UV protection
Head torch (w spare batteries)
Sunscreen and lip balm
Light weight towel or sarong
Personal first aid kit
Biodegradable wet wipes/toilet paper
Hand sanitizer gel
Trail mix/nuts/muesli bars (bring zip lock bags from home)
OPTIONAL GEAR
Pocket knife
Insect repellent
Ear plugs
Walking poles
Extra zip lock bags
Hot water bottle (winter months)
SLEEPING BAG & INNER SHEET
A good quality, warm sleeping bag is essential while trekking as only blankets are provided at tea houses. Please note that sleeping bags, are readily available to buy or hire in both Kathmandu at very reasonable rates. Your group leader can assist you in hiring gear after your joining meeting. If you plan to hire a sleeping bag we recommend that you bring an inner sleep sheet, which adds another layer of warmth. In winter a thermal inner sleep sheet is warmer. If you bring your own sleeping bag, please think about the time of year of your trek. We recommend a four season bag with a rating to around -10c. In Winter (Dec-Feb) a five seasons bag is recommended.
WATER BOTTLES
It is essential to bring 2 x 1lt water bottles to refill along the way. 
While trekking, boiled or safe drinking water is available to purchase in tea houses.
However, you should also carry a water purification method. Options include:
- purification tablets available from camping stores or pharmacies eg. Micropur.
- 2% tincture of iodine, available from pharmacies, used at 4 drops per litre of water and left for at least 20 minutes - longer in very cold weather.
CASH:
Before departing on your trek, make sure you have enough Nepalese currency to purchase meals and drinks during the trek - in the smaller denominations where possible, there are no ATM's and it can be harder to change a NPR1000 note.
OTHER GUIDES & FURTHER TRAVEL:
For other guides to packing for treks: https://www.intrepidtravel.com/adventures/packing-guide-for-trekking-in-nepal/
If you are spending further time in the region, please see some ideas for regular travelling gear to pack.
https://www.intrepidtravel.com/packing-list
Climate and seasonal
SEASONAL INFORMATION:
Nepal's climate varies greatly depending on the season:
JUN - SEP: the monsoon rains (mostly at night) bring landslides in regional areas. Cloud cover often obscures mountain views with rain, mud and leeches deterring most trekkers at this time of year. Treks running in September can be hot and very humid at lower altitudes. See what it's like to trek during monsoon here: https://www.intrepidtravel.com/adventures/nepal-during-monsoon-season/
MAR - APR: Spring brings warm weather and spectacular rhododendron blooms. A popular time to visit and one of the peak times to trek.
OCT - NOV: Clear skies and warm days make autumn the peak season.
DEC - FEB: Winter brings cold temperatures and snow to the mountains. Good trekking, but remember to rug up.
A couple of rules
Everyone has the right to feel safe when they travel. We don't tolerate any form of violence (verbal or physical) or sexual harassment, either between customers or involving our leaders, partners or local people. Sexual relationships between a tour leader and a customer are strictly forbidden.
Use or possession of illegal drugs will not be tolerated on our trips. If you choose to consume alcohol while travelling, we encourage responsible drinking, and expect that you'll abide by the local laws regarding alcohol consumption.
The sex tourism industry is known to exploit vulnerable people and have negative consequences on communities, including undermining the development of sustainable tourism. For this reason, patronising sex workers will not be tolerated on our trips.
By travelling with us you are agreeing to adhere to these rules. Your group leader has the right to remove any member of the group for breaking any of these rules, with no right of refund.
If you feel that someone is behaving inappropriately while travelling with us, please inform your tour leader or local guide immediately. Alternatively, contact us on the emergency contact number detailed in the Problems and Emergency Contact section of this Essential Trip Information.
Feedback
After your travels, we want to hear from you! We rely on your feedback. We read it carefully. Feedback helps us understand what we are doing well and what we could be doing better. It allows us to make improvements for future travellers.
http://www.intrepidtravel.com/feedback/
Emergency contact
In the case of a genuine crisis or emergency please contact our local office in Kathmandu:
For general contact details please use the following page: http://www.intrepidtravel.com/ourtrips/contact/
GENERAL ISSUES ON YOUR TRIP
While we always endeavour to provide the best possible holiday experience, due to the nature of travel and the areas we visit sometimes things can and do go wrong. Should any issue occur while you are on your trip, it is imperative that you discuss this with your group leader or our local representative straight away so that they can do their best to rectify the problem and save any potential negative impact on the rest of your trip.
We recognise that there may be times when your group leader/local partner may not be able to resolve a situation to your satisfaction - if this is the case, please ask the leader to speak to their direct manager.
You may also choose to provide details in your online feedback, which we ask you to complete within 30 days of the end of your trip. But we do ask you to be aware that it is very difficult for us to provide any practical help after the trip is complete.
Intrepid's Local Operator: +977 980 112 3617
Responsible travel
Our Responsible Travel Policy outlines our commitment to preserving the environment, supporting local communities, protecting the vulnerable and giving back to the places we travel. All our trip leaders, suppliers and staff are trained on these principles, and are core to us delivering sustainable, experience-rich travel.
Explore the different parts of our Responsible Travel Policy by visiting:
https://www.intrepidtravel.com/responsible-travel
http://www.intrepidtravel.com/ourtrips/rt/responsibletraveller
ELEPHANT PERFORMANCES & ELEPHANT RIDING:
While we respect each individual's decisions while travelling, Intrepid does not include elephant rides or unnatural performance activities on any itinerary, and we recommend you bypass these activities should they be offered to you during your stay. Professional wildlife conservation and animal welfare organisations, including World Animal Protection advise that contrary to common belief, captive elephants remain wild animals and despite good intentions, unfortunately many venues are unable to provide the appropriate living conditions elephants require and this ultimately impacts their well-being. While there is some merit in the argument that the money you pay for the activity goes towards keeping the elephants and their mahouts employed, we know that it also fuels demand for elephants to be captured in the wild or captive bred. We thank you for your support in improving the welfare of these majestic creatures. Further information is available on the below link:
http://www.intrepidtravel.com/au/elephants-welfare
PORTERS:
Our porters are valued members of our trekking teams. We operate our treks according to standards that provide respectful, safe and fair working conditions not only in Nepal, but on all our trips globally. For more information on porter welfare, see https://www.intrepidtravel.com/au/porter-policy
NEPAL
Dress codes are quite relaxed in tourist areas of Kathmandu and Pokhara, but much more conservative in other parts of the country. Remove shoes before entering certain temples and holy places and be aware that non-Hindus may not be permitted at some religious sites. Dress modestly, take care not to offend and ask your leader if you are unsure if something is appropriate.
Accommodation notes
TEAHOUSES:
Accommodation at local lodges - better known as teahouses - are simple but comfortable. Toilets and washing facilities are shared and rudimentary, and the food is plain and filling. In a teahouse, travellers are provided with small twin share rooms with twin beds, mattresses and pillows. At times, in high seasons, and in places where there are limited number of teahouses, travellers may have to make do with dormitories. In some places, teahouses don't have access to electricity, depending on solar powered lighting instead. In more remote regions, teahouses don't have running water and toilets can mean just a hole in the ground. Hot shower facilities are available in some teahouses for a price but occasionally a hot shower means a bucket of hot water, enough to wash your body. Electricity to charge devices as well as WiFi is usually for an additional fee when available.
Travel insurance
Travel insurance is compulsory for all our trips. We require that, at a minimum, you are covered for medical expenses including emergency repatriation. We strongly recommend that the policy also covers personal liability, cancellation, curtailment and loss of luggage and personal effects.
When travelling on a trip, you won't be permitted to join the group until evidence of travel insurance and the insurance company's 24 hour emergency contact number has been seen by your leader.
If you have credit card insurance your group leader will require details of the participating insurer/underwriter, the level of coverage, policy number and emergency contact number rather than the bank's name and credit card details. Please contact your bank for these details prior to arriving in-country.
http://www.intrepidtravel.com/insurance.php
Your fellow travellers
As you travel on a group trip you will be exposed to all the pleasures and maybe some of the frustrations of travelling in a group. Your fellow travellers will probably come from all corners of the world and likely a range of age groups too. We ask you to be understanding of the various needs and preferences of your group - patience with your fellow travellers is sometimes required for the benefit of everyone's travel experience. Remember too that you have responsibilities to the group. If you are requested to be at a place at a certain time, ensure that you don't keep the rest of the group waiting. We have found time and time again that the very best trips we operate are those where the dynamics within the group work well - this takes just a little effort on your part. Due to privacy reasons we are unable to provide you with contact details and any personal information about your fellow travellers booked on your trip prior to departure.
SINGLE TRAVELLERS:
Our group trips are designed for shared accommodation and don't involve a compulsory single supplement. Single travellers share with people of the same gender in accommodation ranging from twin to multishare. Some of our itineraries have accommodation booked on a mixed gender share basis and where applicable this will be specified in our Essential Trip Information. On a selection of our trips, you have the option to pay a single supplement to ensure that you have your own accommodation (where available). Please note that this only applies to accommodation during the tour - pre-trip and post-trip accommodation will be booked on a single room basis.
Itinerary disclaimer
ITINERARY CHANGES:
Our itineraries are updated regularly throughout the year based on customer feedback and to reflect the current situation in each destination. The information included in this Essential Trip Information may therefore differ from when you first booked your trip. It is important that you print and review a final copy prior to travel so that you have the latest updates. Due to weather, local conditions, transport schedules, public holidays or other factors, further changes may be necessary to your itinerary once in country. The order and timing of included activities in each location may also vary seasonally to ensure our travellers have the best experience. Your tour leader will keep you up to date with any changes once on tour.
OPTIONAL ACTIVITIES:
A selection of optional activities that have been popular with past travellers are listed in the day-to-day itinerary. This isn't an exhaustive list and should be used as a guide only for some of what might be available. Prices are approximate, are for entrance only, and don't include transport to and from the sites or local guides unless indicated. All activities are subject to availability, and may be on a join-in basis. It may not be possible to do all the activities listed in the time available at each destination, so some pre-planning for what you are most interested in is advised. When it's recommended that travellers pre-book these activities, look for a note in the Special Information section of the day-to-day itinerary. For most, they can either be organised independently on the day, or let your leader know you are interested and they can assist.
Where activities are considered medium or high risk, we work with operators whose safety and credentials we have sighted and assessed. Although it is possible that you may find the same activity cheaper with another operator on the ground, we cannot vouch for the safety or quality of that operator. Medium and high risk activities not listed above have not been assessed by us and as such our staff and leaders are unable to assist you with organising these activities. Activities that contravene our Responsible Travel policies are also not listed. Please remember that the decision to partake in any activity not listed is at your own discretion and risk.
Accommodation
Hotel (2 nights),Teahouse (11 nights),Farm House (1 night)
More from Nepal
15 Days from$1,260
START: Kathmandu
FINISH: Kathmandu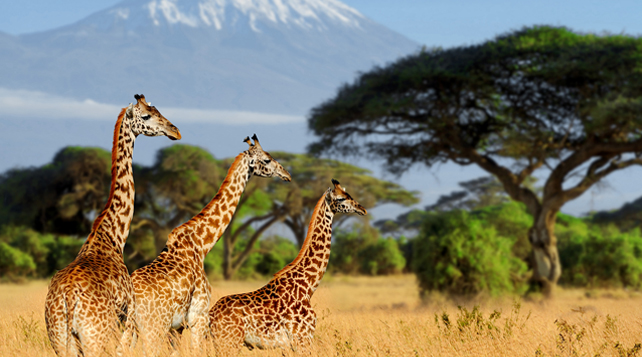 Kenya Safari!
Win a Classic African Adventure Tour to Kenya Overland Safari. Every NOVICA product purchased through the end of the year qualifies as an entry. Let the journey begin!