Thailand Adventure West Coast (Nov - Apr)
23 Days from $2,799
START: Bangkok
FINISH: Phuket
AGES: 15 - 99
THEME: Explorer
Overview
Description
Discover the riches of Thailand in this epic trip from north to south. On this adventure we take you from the bright lights and crazy sights of Bangkok city to the serenity of the rainforest, from atmospheric ruins to tropical sun-drenched beaches on Koh Yao Yai, Ao Nang and Phuket. If you're after the idyllic Thailand getaway with the perfect blend of northern adventure and southern relaxation, then this tour is definitely for you.
Start: Bangkok
Finish: Phuket
Ages: 15 - 99
Theme: Explorer
Accommodation: Resort (4 nights), Guesthouse (5 nights), Hilltribe village (2 nights), Hotel (7 nights), Overnight sleeper train (3 nights), Rafthouse (1 night)
Destination: Phuket
Highlights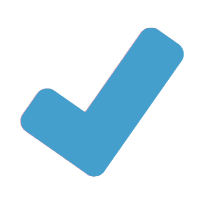 Experience rural Thai life from a local's perspective with a homestay in a small village and a trek through scenic and enlightening hilltribe villages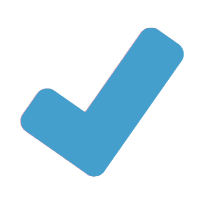 Even the transport on this trip is an adventure – discover the joys of travelling on overnight sleeper trains, longtail boats, songthaew and raft houses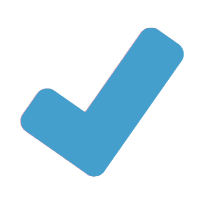 Visit the home of the infamous 'Bridge over the River Kwai', learn about its dark history and the construction of the railway during the war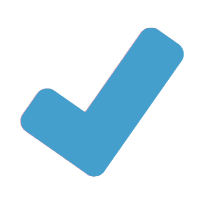 Discover a true slice of paradise on an included sea kayaking trip through the stunning inlets, caves and hidden lagoons of the Ao Thalane mangrove forests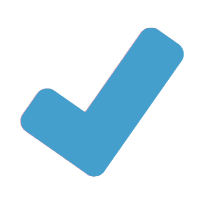 Get into the indulgent beach-loving life on the still untouched, chilled out island of Ko Yao Noi and, armed with a snorkel, explore the surrounding islands and waters on an included boat trip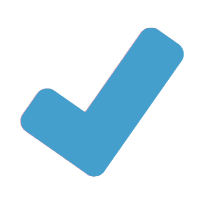 Meet some furry friends and learn about the great work done at the Gibbon Rehabilitation Centre
Itinerary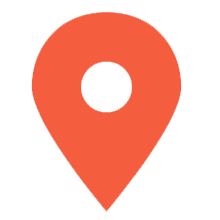 Day 1 : Bangkok
Sa-wat dee! Welcome to Thailand. Thailand's bustling capital, Bangkok is famous for its tuk tuks, khlong boats and street vendors serving up delicious Thai food. Your adventure begins with a welcome meeting at 6pm on Day 1. Please look for a note in the hotel lobby or ask the hotel reception where it will take place, and have your insurance details and next of kin information ready for collection. Bangkok has so much to offer those with time to explore, so perhaps arrive a day or so early and take a riverboat to Chinatown and explore the crowded streets, uncover the magnificent Grand Palace and the Temple of the Emerald Buddha, wander down the tourist mecca of Khao San Road, or indulge in some Thai massage. After the meeting tonight, perhaps gather your fellow travellers together and tuck into some world famous street food.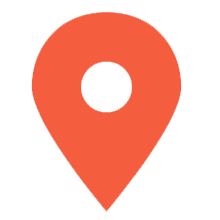 Day 2 : Kanchanaburi/River Kwai
Begin the day with a river cruise down the Chao Phraya River to explore the famous 'khlongs' (canals) (approximately 1 hour). Life along these canals seems a world away from the chaotic streets of the capital. Pay a visit to Wat Pho, one of the 'trinity' of Bangkok temples, with a 46-metre long gold plated Buddha reclining inside. Even the feet of this statue are incredible, three metres long and intricately decorated with mother of pearl. The temple grounds are equally fascinating, filled with beautifully decorated stupas, halls, and shrines. Hop on a local bus and travel northwest to Kanchanaburi (approximately 4 hours). Located where the Khwae Noi and Khwae Yai rivers converge, Kanchanaburi is home to the infamous 'Bridge on the River Kwai'.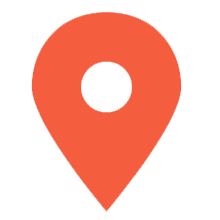 Day 3 : Kanchanaburi
This morning you'll get an insight into the darker side of Kanchanaburi's history with a visit to the Kanchanaburi War Cemetary (POW Cemetary) which was one of the first museums to attempt to educate the public and keep alive the memory of the Asian and POW workers who died constructing the infamous 'Death Railway. Then travel to Erawan National Park (approximately 1.5 hours each way), where you can explore the famous seven-level waterfall or simply swim and relax. The falls are considered the most beautiful in the whole country, with glacial blue waters rushing through the forest into bamboo-shaded pools perfect for a refreshing dip. If you want to make the climb all the way from level one to level seven it's about a ninety-minute hike, with the uppermost level usually quiet and with a stunning view over the jungle below. Be sure to pack your swimming gear, but also appropriate footwear if you're going to make the walk. Level seven features a triple cascade that gives the falls their name – Erawan is the mythological three-headed white elephant that carries the Hindu god Indra. Tonight you can explore the rows of street vendors in town and grab a drink overlooking the River Kwai.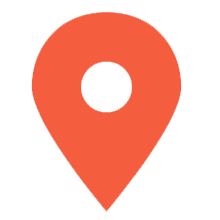 Day 4 : Kanchanaburi
Today you'll then spend a memorable day and night floating down the Mae Glong River in a raft house. The raft house is towed by a boat, and it is your transport down the river, your lounge room for the day to sit back and enjoy the sights, and your bed for the night. This is a unique way to travel and sets the scene for pure relaxation. Spend the afternoon temple-hoping down the river, stopping off to see the cave temple of Wat Baan Tham, a Chinese temple called Wat Tham Khao Noi, and a Thai temple called Wat Tham Suea. There's also plenty of time for card playing, reading a book, or just taking in the view down the river. This really is an Intrepid style of travel! Notes: The raft house has Western style toilets and shared bathrooms with showers. There is an open plan living area that is fully covered and so offers plenty of shade, but the sides are open to take in the views and to feel the breeze while moving down the river. At night time the raft house will be moored, and the living room becomes the sleeping area. Thai style thin mattresses are placed on the floors with sheets provided, and everyone will sleep in the one area. Mosquito nets are also provided. Delicious Thai food will also be served on the raft house.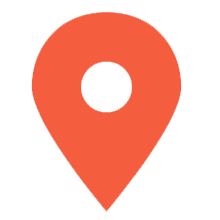 Day 5 : Ayutthaya
After your river adventure, you'll disembark and travel by private mini van to Ayutthaya, via Suphanburi (approximately 5 hours). Day rooms will be arranged, as you take an overnight train later tonight. Ayutthaya was the second capital of Siam after Sukhothai, and it became one of the most powerful in Asia with over 1 million residents by AD 1700. Trading brought great riches to the city, and merchant tales tell of golden palaces, elaborate ceremonies, and breathtaking temples. You'll see the remains and reminders of its golden age with a guided tour of the picturesque ruins and temples spread across the town. The rows of headless Buddhas at Wat Phra Mahathat, sacked by the Burmese in the 18th century, are very atmospheric, and a Buddha head surrounded by Banyan tree roots is perhaps the most photographed site in all of Ayutthaya. This evening you'll head north to Chiang Mai on an overnight train journey, accommodated in air-conditioned sleeping berths (approximately 13 hours). Notes: Multi share compartments are air-conditioned, with bunk beds; sheets and a pillow provided. Your baggage travels in the carriage with you. There is a food and drink service available on board. Sometimes the air conditioning on the trains can make the carriage quite cold so we recommend you bring a jumper and long pants for this journey.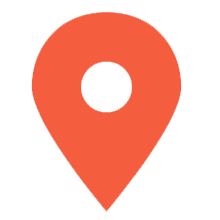 Day 6 : Chiang Mai
The most vibrant city in northern Thailand, Chiang Mai has many famous temples and an interesting old city area. Renowned for dazzling beauty and extremely welcoming locals, the 'Rose of the North' will leave you spellbound. Chances are, you won't want to leave. When you arrive in Chiang Mai, your day will be free. There are a number of optional activities for you to choose from, so you can do as much, or as little, as you like. Perhaps simply have a traditional Thai massage before heading down to the famous Chiang Mai Night Bazaar, a shopaholic's dream. There are also many Thai cooking schools offering courses for budding chefs, sure to help you impress your friends when you return home. Or get active with a bicycle tour to discover the city and surrounding countryside from a different perspective; temples and ruins, the McCain institute for handicapped artists, and possibly a sticky rice factory are just some of the sights you may visit.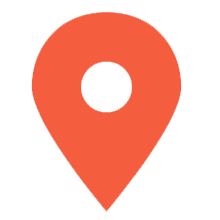 Day 7 : Chiang Mai
Today is a free day for you to spend how you wish. While Chiang Mai's markets, temples and cooking schools offer more than enough to keep visitors busy, there's also the option of a very special outing to an Elephant Nature Park. In a country where the cruel industry of elephant riding is still big business, elephant nature parks provide a sanctuary for rescued, injured and orphaned elephants. You'll be greeted by an expert guide, who'll tell you stories of rescued elephants and explain the issues surrounding elephants in South-East Asia. You'll then have a chance to feed the elephants from a viewing platform. Lunch (for you) is also provided, followed by elephant bath time. After a safety briefing you'll be free to jump in and help out scrubbing and bathing the elephants (be sure to bring some shorts/swim gear and a change of clothing). Alternatively, just sit back and watch these wallowing creatures so clearly enjoying themselves. Return to Chiang Mai for a final evening in the city – make sure to sample some delicious traditional northern Thai food. The signature dish is kao soy, yellow wheat noodles in a curry broth, traditionally served with chicken or beef.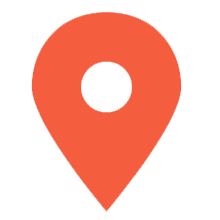 Day 8 : Doi Mae Salong
Set off by road to the Golden Triangle region, the area where Thailand meets Myanmar and Laos. Travel by public bus, maybe chatting with the locals, from Chiang Mai to Mae Chan (approximately 4 hours). Then transfer to a private minivan to continue onto Doi Mae Salong (approximately 1 hour). The atmosphere in the charming town of Doi Mae Salong is reminiscent of a small southern Chinese village, as it was settled by former Chinese Nationalist soldiers who fled from (then) Burma in the 1960s. The region is famous for its Chinese tea traders and you can enjoy a cup of tea in a traditional Chinese tea house overlooking the mountains and tea fields. Check out the interesting markets, where you may see produce and crafts made by hilltribe people like the Akha.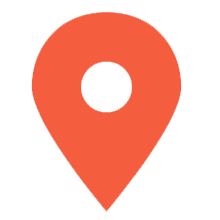 Day 9 : Homestay
Jump in a private mini van and visit the point of the Golden Triangle, where the Thailand, Myanmar and Laos borders meet. Stop at the border town of Mae Sai, a great place to do some souvenir shopping; full of colourful shops stacked with Chinese, Thai and Lao goods, all at some of the best prices around! Pay a visit to the House of Opium Museum for a deeper insight into opium culture and this area's problematic, drug-filled past. Then you'll begin one of the highlights of this whole trip, when you'll spend a few of days with the locals – head to a small Thai village and stay in the home of some local friends. There will be plenty of time to experience the quiet village life before sampling a traditional northern Thai khantohk dinner. Not only that, but this evening you'll also enjoy a traditional Thai musical performance from our local friends' children's band. Staying here is a true privilege and a chance to experience the real Thailand, something very few travellers are able to do. Notes: The accommodation in the homestay is on a basic multishare basis. There will be foldout mattresses on the floor and shared bathrooms.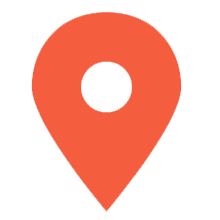 Day 10 : Hilltribe Trek
Walking through hilltribe villages and meeting the locals is, for many, the highlight of this trip. Visit various villages, each with their own unique language, clothing style and belief system. After breakfast at the homestay and with a lunch pack in your bag, say bye to your hosts and take a songthaew to the Karen people village of Baan Yang Khamnu. After a short walk along the road, hike through green forest and climb through bamboo forest for just over an hour to the top of a hill. Around 50 minutes later you'll arrive at a lovely waterfall where you'll break for lunch. Through beautiful forest, crossing streams and climbing up a mountainside, you'll reach the Akha village of Baan Pha Sert Nai 2 hours later. There are around 46 families in the village, most of whom emigrated from Myanmar around 16 years ago, and you'll stay with one in their home near a stream with a forest view. You can join in with the local kids playing football or volleyball, or the local girls have many games they can teach you. Lend a hand to help your guide cook a delicious dinner of local food, and enjoy an early evening meal in this memorable location and experience. Notes: To take the trek you should be fairly fit, as you hike across hilly countryside, and rain or hot, humid weather can pose extra challenges. You'll walk for up to 5 hours each day, but there's no great rush. The terrain is rural rather than jungle – the hilltribes grow rice and other vegetables on the slopes – and you'll trek along village tracks. There's also the possibility of some shallow river crossings. Please note, there may be times during the trek when the use of video and/or still cameras may be inappropriate. Your group leader will advise you further. Each person carries his or her own pack for the whole trek (see the 'What To Take' section for luggage requirements). All meals are included while trekking, but you'll need to purchase and carry your own water (please allow approximately US$10 to cover your water purchase for the trek). Accommodation is multishare, sleeping on your rented roll mats on the floor of the wooden/bamboo huts typical of the villages. There are shared squat toilets and basic washing facilities (a hose or water pipe) in most villages. You may also be able to wash in a nearby stream. Warmer clothing and sleeping bags are recommended from November to January, as the nights are usually quite cool during this period. Sleeping bags can be rented locally – ask your leader to organise this for you at the group meeting.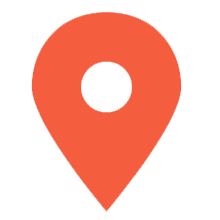 Day 11 : Hilltribe Trek
After breakfast, chat with local women and see the handicrafts that they sell, perhaps choosing to purchase some – spending your money on community enterprises directly can help support community development. Begin your trek at 9am, with a distance of around 5-6 kilometres covered today. It's a bit longer than yesterday, but the scenery is stunning and, with the cover of the jungle overhead, it won't be too hot even in the summer. For the next 80 minutes or so you'll walk up a hill though scenic bamboo forest, then descent down to a stream where you can break and splash on some refreshingly cool water. Relax and refuel with your snacks, then continue uphill for 40 minutes to the main trail. Here you can see a Buddha image above a well of clean holy spring water that the locals drink from. 15 minutes or so later you'll arrive at a Lisu people village, with a beautiful view across the countryside to the village you'll stay in. Prop yourself on a rock and enjoy lunch under a shady tree. Pass tea plantations for 20 minutes, then an hour later reach Huay Kaew Waterfall. This last section can get quite hot in the dry season, so the waterfall is perfect for cooling off. Climb 15 minutes uphill to the swimming area and luxuriate in the refreshing waters (though beware it's very slippery in rainy season). Just 10 minutes down the road is the Akha village of Baan Khum Akha, where you'll stay tonight. The village overlooks a majestic valley surrounded by native jungle, tea plantations and lychee farms. You'll arrive around 2pm and, after a walk around the village, have time to relax – maybe even with a recuperating massage. Flex your cooking skills as you help the guide with dinner tonight.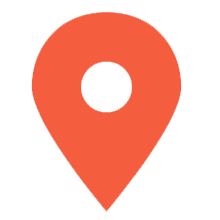 Day 12 : Chiang Rai
Another 9am trek start takes you uphill though lychee fields, then downhill on a hike that's easier going than yesterday. Take it easy for the next 1.5 hours or so as you walk through scenery of rice fields and bamboo jungle, stopping in the village of Baan Ja-Jor to take a look around and maybe say hi to the local school kids. Then it's not too far to the end of the trek at Pha Sert Hot Springs in Mae Kok National Park. You walk for a total of around 3 hours today. Here you'll have lunch and can relax, swim and reward you muscles in the springs. Transfer to Chiang Rai (approximately 40 minutes), arriving around 1pm. Chiang Mai's 'little sister', Chiang Rai boasts a relaxed atmosphere, a great night market, and a variety of good restaurants. This charming city has a small-town feel and is a great place to explore on foot.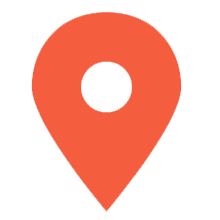 Day 13 : Chiang Mai
In the morning visit privately owned Wat Rong Khun, more commonly known as the White Temple, is a must-visit in Chiang Rai. This contemporary temple is constantly being added to and its strange design features references to Buddhist mythology, human sin and pop culture icons such as Michael Jackson, Harry Potter and Superman. Then return to Chiang Mai by bus (approximately 4 hours). The rest of the day is free to explore. Maybe take a scenic, winding drive up a mountain (around 45 minutes) to one of the country's most stunning temple complexes, Doi Suthep. A 300-step naga-guarded stairway leads you to the temples, and the climb is well worth the effort. The hypnotic atmosphere of chanting Buddhist monks and sweeping views of the city make this a most memorable experience. This evening you'll get back on the rails for an overnight train to Bangkok (approximately 13 hours). Conditions are the same as Day 5 – soft sleeper class.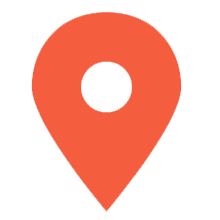 Day 14 : Bangkok
Arrive back in Bangkok and spend your day shopping or sightseeing before meeting again for a final night's dinner. Being a weekend, this is a great opportunity to visit the weekend market at Chatuchak, one of the biggest and busiest markets you will ever see. Your leader can also give you other ideas of what to do – places like Jim Thompson's House, the Grand Palace and Chinatown are all great to explore. There's a fantastic array of transport options available for getting around this traffic-choked city and although it's most efficient to stick to the canals, river, and Skytrain, a trip in a tuk-tuk is certainly an experience!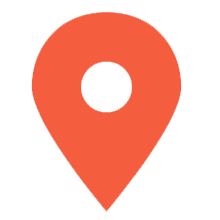 Day 15 : Bangkok
Today you have a free day; you might want to consider doing an optional Urban Adventure. Or simply relax with a Thai massage and a bowl of pad thai. As this is a combination trip, your group leader and the composition of your group may change at this location. There will be a group meeting to discuss the next stage of your itinerary and you're welcome to attend, as this is a great chance to meet your new fellow travellers.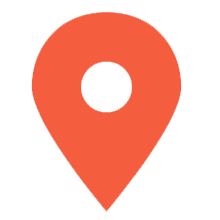 Day 16 : Bangkok
You'll start today with a visit to Wat Arun – Temple of the Dawn. Named after the Indian God of Dawn - Aruna, this impressive landmark of Bangkok sits majestically on the westbank of the Chao Phraya River. The rest of the afternoon is free for optional activities, and this city has so much to offer – perhaps head next door to the magnificent Grand Palace and the Temple of the Emerald Buddha or Wat Pho, home to the country's largest reclining Buddha and keeper of the magic behind Thai massage. You may want to take a riverboat to Chinatown and explore the crowded streets, or travel by longtail boat down the Chao Phraya River to explore the famous 'khlongs' (canals) of Bangkok. Life along these canals seems a world away from the chaotic streets of the capital. Tonight you will board an overnight train southbound for Surat Thani (approximately 13 hours). Notes: Sleeper trains are clean and air-conditioned, and beds are multi-share compartments with bunk bed padded berths with sheets, pillow and blanket provided (although some people prefer to bring their own sleeping sheet). Please note that you may be sharing compartments with locals of the same or opposite gender. Your baggage will travel in the carriage with you. There's also a food and drink service available on board. Some may find the air conditioning on the train quite cold overnight so best to pack a jumper and some long pants.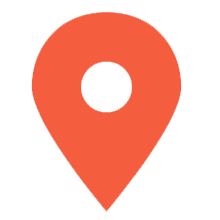 Day 17 : Ao Nang/Krabi
Arrive into Surat Thani this morning and continue by bus (approximately 2.5 hours) to the resort town of Ao Nang. A lively beachside town in Krabi Province, Ao Nang has a main street with open-air restaurants, shops that light up the sidewalk and bars perfect for kicking back with a beer. It's also in a great position to hop on longtail boats to beaches like Railay and idyllic islands. There's plenty of free time to relax on the beautiful beaches and get into the spirit of southern Thailand. Enjoy a relaxing massage on the beach, or simply sit back with a good book and a cool cocktail to watch the sun slip beneath the waves. Rather than relaxing today you also might want to take advantage of some of the optional activities on offer, like a cycling trip that takes you on back country tracks, gets you close to local culture, and rewards you with a lovely afternoon dip in a beautiful waterfall. The area around Krabi is also home to some of the most spectacular climbing routes around. Whether you're a novice or a pro, being securely tied high up a limestone cliff-face looking down on jungle and crystalline seas is unforgettable. As the sun begins to set, take a quick 15 minute trip out of Ao Nang to a local family's home. Sit down to the table and share a dinner, along with laughs, stories and a heart-warming evening experience.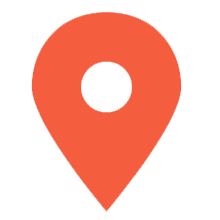 Day 18 : Ao Nang/Krabi
This morning you'll enjoy an included sea kayaking trip to the mangrove forest of Ao Thalane. About half way along the coast between Than Bok Khoranee and Krabi town is a bay of mangroves that might just be the most beautiful bay in Thailand. Surrounded by towering karst formations and many small offshore islands, move slowly through the bays and canyons that are like passageways, discover inlets, caves and hidden lagoons, and check out the local wildlife up-close – the birds overhead and monkeys in the trees. If you have time today (or possibly on Day 3), you could explore the beautiful underwater world around Ao Nang with some scuba diving, which includes three dives. Maybe absorb Thai culture through the tastes of a Thai cooking class this afternoon. In the evenings, you can stroll the beaches or sample local fare at a seafood restaurant.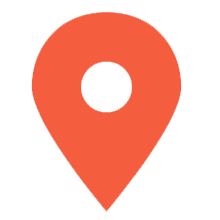 Day 19 : Ko Yao Noi
Transfer by vehicle and longtail boat to the island of Ko Yao Noi (approximately 2 hours). Set in the heart of Phang-Nga Bay, the chilled-out island of Ko Yao Noi is a great place to relax away from the tourist trail and absorb its natural wonders. It has unspoilt shorelines, beaches and coves, a dramatic mountainous backdrop, fantastic views back across to the limestone islands of Ao Phang-Nga, and friendly locals. The afternoon is free to take an island tour, along roads that may still be dirt, past dense green forest to visit fishing villages and rubber plantations to meet the locals, or perhaps simply appreciate the islands serenity and beauty, coupled with some swimming in the crystal clear waters. Notes: In the event of unfavourable weather conditions, we may be unable to travel to Ko Yao Noi. Alternative arrangements will be made to stay on Phuket Island.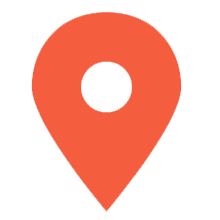 Day 20 : Ko Yao Noi
Today you'll experience the beautiful underwater world that surrounds Ko Yao Noi with an included boat and snorkelling trip around the islands. Phang Nga Bay is filled with the small islands and dramatic limestone rock formations that are, for many, the iconic image of Thailand. Venture out into the bay to snorkel in the turquoise waters filled with ever-changing colours of coral and fish, and swim in the tropical sun. Enjoy a proper island-style picnic lunch on the beach at one of the many islands that are scattered around the bay, and follow it up with more swimming and snorkelling – what a tough life!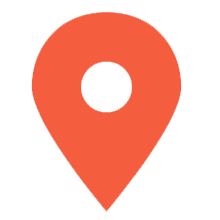 Day 21 : Phuket
Today you'll leave the quiet and secluded nature of Ko Yao Noi for the tourist haven of Phuket, Thailand's largest and most visited island. Travel James Bond style (who visited the nearby island of Ko Phing Kan in 1974's The Man with the Golden Gun) by catching a speedboat to Phuket (approximately 1 hour). This island is certainly a brasher, more vibrant extrovert to the mellower sibling of the last few days. If a little modern pizazz is what you're after with your dose of sunshine exotica, look no further – this island offers a little something for everyone. When you arrive on the island you'll stop by the last untouched rainforest remaining on the island at the Khao Phra Thaeo Wildlife Sanctuary. Here you can drop into Bang Pae Waterfall for a refreshing swim and then pay a visit to the Gibbon Rehabilitation Centre. The centre takes in formerly captive gibbons and rehabilitates then for reintroduction to the wild. Operated by a local NGO, the project works to help ensure the continued existence of these furry little friends on the island. You'll stay in the heart of Patong, where everything from shops to restaurants to nightclubs awaits.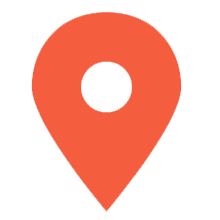 Day 22 : Phuket
Phuket is ringed with beaches, each with their own distinct personalities, from a party vibe to perhaps something quieter and more romantic. If you can pull yourself away from the beautiful beaches and curving coasts, Phuket also has a range of activities to fill your day, from Thai boxing exhibitions to cabaret shows. If you love getting out on the water and exploring the islands, then perhaps use your last day to take a day trip out to the stunning Phi Phi and Khai Nok, a tiny island surrounded by white sandy beach perfect suitable for swimming and snorkelling. If you want to spend some time with Thailand's magnificent elephants, take a visit to the Phuket Elephant Sanctuary. You will get to see the elephants in the safety and security of their natural home and get an insight into the behaviour and personal history of each elephant. Perhaps gather together you fellow travellers tonight and enjoy a celebratory dinner as your Thailand Adventure West Coast comes to an end.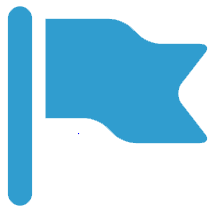 Day 23 : Phuket
There are no activities planned for the final day and you are able to depart the accommodation at any time.
What's Included?
Meals
9 Breakfasts, 3 Dinners
Transport
Overnight sleeper train, Speed boat, Public bus, Private minivan, Taxi, Longtail boat, Songtheaw
Accommodation
Resort (4 nights), Guesthouse (5 nights), Hilltribe village (2 nights), Hotel (7 nights), Overnight sleeper train (3 nights), Rafthouse (1 night)
Included Activities
Phuket - Khao Phra Thaeo Wildlife Sanctuary
Availability
Important Details
Joining Point
Nouvo City Hotel (Canal Wing)
2 Samsen 2, Samsen Road, Pranakorn
Banglumphu
Bangkok
10200
THAILAND
Phone: +66 22827500
Finishing Point
Deevana Patong Resort & Spa
43/2 Raj-U-Thid 200 Pee Road, Patong Beach,
Kathu,
Phuket
83150
THAILAND
Phone: 66 0763414145
Fax: 66 076 341706
Physical preparation
For the trek on this trip the general rule is the more preparation you have done for it, the more you will enjoy it! Although we are not walking at altitude or setting any distance records each day, the trek can still be demanding, as we walk through hilly terrain with our packs, and the temperature is often hot and humid. We recommend that you undertake regular aerobic exercise in the weeks before you travel, particularly if you are not in the habit of being active regularly. Walking, jogging, swimming or riding a bike are all good ways to increase your aerobic fitness, which will allow you to enjoy the trek to its fullest.
Alternate Finish point
For trips departing on the following dates, use this finish point.
24 Nov 2019 (TTZEC191124), 08 Dec 2019 (TTZEC191208)
Kata Sea Breeze Resort
72 Kata Rd, Karon District Amphoe Mueang
Phuket
83100
THAILAND
Phone: 66 76609090
Important information
1. A single supplement is available on this trip, please contact your sales agent if you would like to book a single supplement. The following days are excluded from the single supplement: Day 4 Rafthouse, Day 5 Overnight Train, Day 9 Homestay, Days 10 & 11 Trek, Days 13 & 16 Overnight Train
ITINERARY UPDATE for 22nd of December 2019 and 29th of December 2019 departures please note you will stay on Koh Yao Yai instead of Koh Yao Noi. Please refer to the itinerary disclaimer section of the "Essential Trip Information" for further information.
Group leader
All Intrepid group trips are accompanied by one of our group leaders. The aim of the group leader is to take the hassle out of your travels and to help you have the best trip possible. Intrepid endeavours to provide the services of an experienced leader however, due to the seasonality of travel, rare situations may arise where your leader is new to a particular region or training other group leaders.
Your leader will provide information on the places you are travelling through, offer suggestions for things to do and see, recommend great local eating venues and introduce you to our local friends. While not being guides in the traditional sense, you can expect them to have a broad general knowledge of the places visited on the trip, including historical, cultural, religious and social aspects. At Intrepid we aim to support local guides who have specialised knowledge of the regions we visit. If you were interested in delving deeper into the local culture at a specific site or location then your leader can recommend a local guide service in most of the main destinations of your trip.
Safety
Many national governments provide a regularly updated advice service on safety issues involved with international travel. We recommend that you check your government's advice for their latest travel information before departure and ensure that your travel insurance covers you for all areas your itinerary covers. Please refer to our website's safety page for links to major travel advisories and updates on safety issues affecting our trips. We strongly recommend the use of a neck wallet or money belt while travelling, for the safe-keeping of your passport, flight tickets, cash and other valuable items. Leave your valuable jewellery at home - you won't need it while travelling. Many of our hotels have safety deposit boxes, which is the most secure way of storing your valuables. A lock is recommended for securing your luggage. Your leader will accompany you on all included activities, however during your trip you'll have some free time to pursue your own interests or relax and take it easy. While your leader will assist you with the available options in a given location, please note that any optional activities you undertake are not part of your Intrepid itinerary, and Intrepid makes no representations about the safety of the activity or the standard of the operators running them. Please use your own good judgement when selecting an activity in your free time. Please also note that your Leader has the authority to amend or cancel any part of the trip itinerary if it's deemed necessary due to safety concerns. For more details on the type of conditions and safety standards you can expect on your trip, please refer to Intrepid's operational safety policy on our website. We recommend that you take a moment to read through this information before travelling, and would appreciate any feedback on how well it's being implemented in the field:
https://www.intrepidtravel.com/safety-field
FIRE PRECAUTIONS: Please be aware that local laws governing tourism facilities in this region differ from those in your home country and not all the accommodation which we use has a fire exit, fire extinguishers or smoke alarms.
SEAT BELTS: Please be aware that local laws governing transportation safety may differ from those in your home country and not all the transport which we use is able to provide seat belts.
PETTY THEFT AND PERSONAL SAFETY: While travelling there is always the risk of pick-pocketing and petty theft, particularly in the more touristy cities. We recommend that you exercise caution when walking alone at night and encourage you to walk together and only on main, well-lit thoroughfares. Be particularly vigilant on public transport. Simple measures like carrying your day pack on your front, not hanging your bag over the back of your chair or on the floor and wearing a money belt will reduce any chance that your valuables should go missing.
Visas
As a general rule most countries expect that your passport has a minimum of 6 months validity remaining. Please ensure the name on your passport matches the name on your booking and airline tickets. Your passport details are required to complete your booking. Your consultant will contact you when this is required.
Take a copy of the main passport pages and other important documents with you, and leave another copy at home with family or friends.
Visas are the responsibility of the individual traveller. Entry requirements can change at any time, so it's important that you check for the latest information. Please visit the relevant consular website of the country or countries you're visiting for detailed and up-to-date visa information specific to your nationality. Your consultant will also be happy to point you in the right direction with acquiring visas. Visas can take several weeks to process, so familiarise yourself with any requirements as soon as you have booked your trip to allow for processing time.
THAILAND:
If entering by air most nationalities will be granted a 30 day stay on arrival. If entering by a land border, you will be granted a 15 day stay only (some exceptions are citizens of the United States, United Kingdom, Canada, France, Italy, Germany and Japan who are eligible for 30 day visa at land borders). A visa extension can be obtained in Thailand at an immigration office for approx. 2000THB or alternatively you can apply for a Thailand visa in advance from your embassy or consulate that will allow a 30 day stay when entering at an overland border.
If planning to enter Thailand via a land border multiple times during your travels, we recommend you pre-obtain a 60 day multiple entry visa from you embassy or consulate before you travel rather than attempting to obtain a visa at the border on multiple occasions which may result in being denied re-entry into the country.
Why we love it
Experience rural Thai life from a local's perspective with a homestay in a small village and a trek through scenic and enlightening hilltribe villages
Even the transport on this trip is an adventure – discover the joys of travelling on overnight sleeper trains, longtail boats, songthaew and raft houses
Visit the home of the infamous 'Bridge over the River Kwai', learn about its dark history and the construction of the railway during the war
Discover a true slice of paradise on an included sea kayaking trip through the stunning inlets, caves and hidden lagoons of the Ao Thalane mangrove forests
Get into the indulgent beach-loving life on the still untouched, chilled out island of Ko Yao Noi and, armed with a snorkel, explore the surrounding islands and waters on an included boat trip
Meet some furry friends and learn about the great work done at the Gibbon Rehabilitation Centre
Is this trip right for you
This trip includes a night on an overnight train Auythaya to Chiang Mai and another one from Bangkok to Surat Thani. Accommodation is simple but comfortable – soft sleeper class multishare compartments with air-conditioning and bunk beds, with sheets and a pillow provided. Overnight trains are a real Intrepid experience and one of the best ways to come face-to-face with the country and its people.
There is a night at a homestay on this trip, a wonderful opportunity to witness everyday Thai life. Facilities are basic and multishare, with fold-out mattresses on the floor and shared bathrooms. The rewards of such an authentic local experience are immeasurable.
This trip includes free time for flexibility and space for making your own discoveries. There are lots of recommended optional activities if you wish, or just time to soak up the sun and kick back on the countless beautiful beaches.
Experience travel in a variety of different ways, using private mini vans and local transport like overnight sleeper trains, longtail boats, speed boats, and even kayaks!
Health
All travellers need to be in good physical health in order to participate fully on this trip. When selecting your trip please make sure you have read through the itinerary carefully and assess your ability to cope with our style of travel. Please note that if, in the opinion of our group leader or local guide, any traveller is unable to complete the itinerary without undue risk to themselves and/or the rest of the group, Intrepid Travel reserves the right to exclude them from all or part of a trip without refund.
You should consult your doctor for up-to-date medical travel information or for any necessary vaccinations before departure. We recommend that you carry a first aid kit as well as any personal medical requirements as they may not easily be obtained at the locations on this trip. Please ensure that you are adequately prepared.
DENGUE FEVER:
Dengue fever occurs in Thailand, and is particularly common during the rainy season (November-March in Koh Samui and the south-east of the Thai peninsula and May-October in the rest of Thailand, including Phuket), peaking in July and August. There is no vaccination or specific treatment available for dengue fever.
MALARIA:
Malaria can be contracted throughout the year in rural areas, particularly near the borders with Cambodia, Laos and Myanmar. Speak to your doctor about preventative medication if you are concerned about malaria.
OTHER:
Other mosquito borne illnesses, such as Japanese encephalitis also occur in some areas.
Always take preventative measures to protect yourself against mosquitoes such as wearing long clothing, using repellent and being indoors particularly around dusk and dawn.
BOX JELLY FISH
Box jelly fish have been reported in Thailand waters throughout the year. Please be aware of this when swimming alone and follow any warnings from local authorities. Stings require immediate medical treatment and fatalities have been known to occur.
ZIKA VIRUS:
There have been reports of transmission of the mosquito-borne Zika virus in this region and we advise all travellers to protect themselves from mosquito bites. Given possible transmission of the disease to unborn babies, and taking a very cautious approach, we recommend all women who are pregnant or trying to get pregnant to consult with their doctors before booking their trip.
AIR POLLUTION AND SMOKE HAZE:
Bangkok and other Thai cities experience high levels of air pollution, which may aggravate bronchial, sinus or asthma conditions. These can be particularly high between the months of December and February. Smoke haze, which usually occurs across parts of north and north-east Thailand during March to April, can also aggravate these conditions. Regular air quality reports are available from the following website http://aqicn.org/city/bangkok/
Food and dietary requirements
While travelling with us you'll experience the vast array of wonderful food available in the world. Your group leader will be able to suggest restaurants to try during your trip. To give you the maximum flexibility in deciding where, what and with whom to eat, generally not all meals are included in the trip price. This also gives you more budgeting flexibility. As a rule our groups tend to eat together to enable you to taste a larger variety of dishes and enjoy each other's company. There's no obligation to do this though.
Money matters
SPENDING MONEY:
When it comes to spending money on the trip, every traveller is a little different. You know your spending habits better than we do, so please budget a sensible amount for things like meals not included, drinks, shopping, optional activities and laundry. It's always better to bring a little more than you think you'll need. Also make sure you've read your trip details thoroughly so you know what's included in the trip price and what isn't. This should make budgeting a little easier. You'll find this info in the Inclusions section of your Essential Trip Information (that's this document).
We recommend USD510 for meals not included.
The official currency of Thailand is the Baht (THB). The most convenient and cheapest way to obtain local currency is via ATMs which are available in most towns and cities. Foreign currency notes that are old, torn or faded can be very difficult to exchange. Clean bills in small denominations are most useful. The use of credit cards is restricted, mainly to major hotels and more upmarket shops and shopping centres.
DEPARTURE TAX
All departure taxes should be included in your international flight ticket.
CONTINGENCY FUNDS:
We try to plan for every eventuality, but there are still some things beyond our control. Please make sure you have access to an extra US$500 for emergencies (e.g. severe weather, natural disasters, civil unrest) or other events that result in unavoidable changes to the itinerary (e.g. transport strikes or cancellations, airport closures). Sometimes these things necessitate last minute changes to enable our trips to continue to run, and as a result there may be some extra costs involved.
The recommended amounts are listed in USD for the relatability of universal travellers, however the local currency is needed in the countries you are visiting.
The receipt of commissions or kickbacks in exchange for recommending particular shops or services is ingrained in the culture of the tourism industry. Rather than turning a blind eye to this unavoidable issue in some areas, we have established a centralised fund whereby contributions from recommended suppliers are collected and distributed back into the business. We aim to provide the best value trips in the market, and this fund assists in keeping operating costs and trip prices low to you.
A priority in establishing this fund is that the experience of our traveller - you - is not compromised in any way. Please let us know via the feedback form completed after your trip if we are successfully meeting this objective.
TIPPING
If you're happy with the services provided a tip - though not compulsory - is appropriate. While it may not be customary to you, it's of great significance to the people who will take care of you during your travels, inspires excellent service, and is an entrenched feature of the tourism industry across many Intrepid destinations.
Optional Tipping Kitty:
On Day 1 your tour leader will discuss with you the idea of running a group tipping kitty, whereby everybody contributes an equal amount and then your tour leader pays the tips for drivers, local guides, and hotel staff (excludes restaurant tips). The leader will keep a running record of all monies spent which can be checked at any time, and any money remaining at the end of the tour returned to group members. This is often the easiest way to avoid the hassles of needing small change and knowing when and what is an appropriate amount to tip. Participation in this kitty at your own discretion, and you are welcome to manage your own tipping separately if you prefer. Please note the tipping kitty excludes tips for your tour leader.
Please note this is a combination trip made up of 2 sections. There will be the option of contributing to a group tipping kitty on both sections of this trip.
Day 1 Optional tipping kitty for this section: THB 550 per person
Day 15 Optional tipping kitty for this section: THB 240 per person
Your Tour Leader:
You may also consider tipping your tour leader for outstanding service throughout your trip. The amount is entirely a personal preference, however as a guideline US$2-US$4 per person, per day can be used. Of course you are free to tip more or less as you see fit, depending on your perception of service quality and the length of your trip. Remember, a tip is not compulsory and should only be given when you receive excellent service.
Please don't tip with coins, very small denomination notes, or dirty and ripped notes. This is regarded culturally as an insult
What to take
What you need to bring will vary according to the trip style you have chosen, the countries you are visiting and when you are travelling. Generally speaking you should pack as lightly as possible. On the vast majority of our trips you are expected to carry your own luggage, although you won't be required to walk long distances with it (max 30 minutes). Many travellers carry their luggage in a backpack, although an overnight bag with a shoulder strap would suffice if you travel lightly. Smaller bags or backpacks with wheels are also convenient although we recommend your bag has carry straps. You'll also need a day pack/bag to carry water and a camera etc for day trips. Below we have listed the essentials for this trip:
https://www.intrepidtravel.com/packing-list
During the trek we leave our main piece of luggage at the guesthouse and collect it at the end of the trek. You will need to bring along a comfortable overnight pack (about 30-35 litres/8-9 gallons) for trekking. This should be big enough to carry a spare set of clothes and basic necessities for the trek, including a sleeping bag which should be a warm one in the colder months from November to February. To avoid carrying excess luggage, most trek equipment can be rented in Chiang Mai before the start of the trek. Backpack, roll mat, sleep bag, rehydration salts and water bottle holder will cost approximately US$25 for the three days. Please note there may be times during the trek when the use of video and/or still cameras may be inappropriate. Local people may consider that filming is too intrusive and in these circumstances we will request that you do not film. At all times be aware and sensitive to the impact of photography and seek permission before taking photographs of people and respect their wishes if they refuse.
Climate and seasonal
Warmer clothing and sleeping bags are recommended from November to January as the nights are usually quite cool during this period. Sleeping bags can be rented locally for approx. THB200, please ask your leader to organise this for you at the group meeting.
SONGKRAN FESTIVAL DEPARTURE 2019
The Songkran Festival is celebrated to mark the Lao New Year. The festival runs from the 13th to the 16th of April. Traditionally houses and villages are properly cleaned in preparation for the New Year, flowers are gathered to decorate Buddha images, young people pour water over the elders for good luck. Songkran Festival is often referred to as the "water festival" as it is now common to throw water over each other during the festival period.
Our advice is to be prepared to get wet! Your leader will discuss the festival activities upon day one at the group meeting.
The following departures will be operated during Songkran:
7th of April 2019
14th of April 2019
A couple of rules
Everyone has the right to feel safe when they travel. We don't tolerate any form of violence (verbal or physical) or sexual harassment, either between customers or involving our leaders, partners or local people. Sexual relationships between a tour leader and a customer are strictly forbidden.
Use or possession of illegal drugs will not be tolerated on our trips. If you choose to consume alcohol while travelling, we encourage responsible drinking, and expect that you'll abide by the local laws regarding alcohol consumption.
The sex tourism industry is known to exploit vulnerable people and have negative consequences on communities, including undermining the development of sustainable tourism. For this reason, patronising sex workers will not be tolerated on our trips.
By travelling with us you are agreeing to adhere to these rules. Your group leader has the right to remove any member of the group for breaking any of these rules, with no right of refund.
If you feel that someone is behaving inappropriately while travelling with us, please inform your tour leader or local guide immediately. Alternatively, contact us on the emergency contact number detailed in the Problems and Emergency Contact section of this Essential Trip Information.
Feedback
After your travels, we want to hear from you! We rely on your feedback. We read it carefully. Feedback helps us understand what we are doing well and what we could be doing better. It allows us to make improvements for future travellers.
http://www.intrepidtravel.com/feedback/
Emergency contact
GENERAL ISSUES ON YOUR TRIP
While we always endeavour to provide the best possible holiday experience, due to the nature of travel and the areas we visit sometimes things can and do go wrong. Should any issue occur while you are on your trip, it is imperative that you discuss this with your group leader or our local representative straight away so that they can do their best to rectify the problem and save any potential negative impact on the rest of your trip.
We recognise that there may be times when your group leader/local partner may not be able to resolve a situation to your satisfaction - if this is the case, please ask the leader to speak to their direct manager.
You may also choose to provide details in your online feedback, which we ask you to complete within 30 days of the end of your trip. But we do ask you to be aware that it is very difficult for us to provide any practical help after the trip is complete.
For general enquiries or questions about your booking, please contact your agent or adventure specialist, or visit us at www.intrepidtravel.com/contact-us
In case of a genuine crisis or emergency, you can reach our local operator on the number below.
Intrepid's Thailand Office: +66 898 103 722
Responsible travel
Our Responsible Travel Policy outlines our commitment to preserving the environment, supporting local communities, protecting the vulnerable and giving back to the places we travel. All our trip leaders, suppliers and staff are trained on these principles, and are core to us delivering sustainable, experience-rich travel.
Explore the different parts of our Responsible Travel Policy by visiting:
https://www.intrepidtravel.com/responsible-travel
http://www.intrepidtravel.com/ourtrips/rt/responsibletraveller
ELEPHANT PERFORMANCES & ELEPHANT RIDING:
While we respect each individual's decisions while travelling, Intrepid does not include elephant rides or unnatural performance activities on any itinerary, and we recommend you bypass these activities should they be offered to you during your stay. Professional wildlife conservation and animal welfare organisations, including World Animal Protection advise that contrary to common belief, captive elephants remain wild animals and despite good intentions, unfortunately many venues are unable to provide the appropriate living conditions elephants require and this ultimately impacts their well-being. While there is some merit in the argument that the money you pay for the activity goes towards keeping the elephants and their mahouts employed, we know that it also fuels demand for elephants to be captured in the wild or captive bred. We thank you for your support in improving the welfare of these majestic creatures. Further information is available on the below link:
http://www.intrepidtravel.com/au/elephants-welfare
LOCAL DRESS:
When packing be aware that dress standards are conservative throughout Asia, especially outside major cities. To respect this and for your own comfort, we strongly recommend modest clothing. This means clothing that covers your shoulders and knees. Loose, lightweight, long clothing is both respectful and cool in the predominantly hot Asian climate. In many rural areas in Asia women will need to wear modest clothing even to swim. Singlets, tank tops and topless sun bathing are all unacceptable. When visiting religious sites men often need to wear long trousers and women a long skirt or sarong.
Accommodation notes
OCCASIONAL ALTERNATIVE ACCOMMODATION
The style of accommodation indicated in the day-to-day itinerary is a guideline. On rare occasions, alternative arrangements may need to be made due to the lack of availability of rooms in our usual accommodation. A similar standard of accommodation will be used in these instances.
TWIN SHARE / MULTI SHARE BASIS
Accommodation on this trip is on a twin/multishare basis. Please note there may be times where facilities will be shared rather than ensuite and rare occasions when you share a room with passengers travelling on a different Intrepid trip than your own.
CHECK-IN TIME
Throughout the trip we request that our hotels prepare rooms in time for our arrival, especially if we're arriving prior to normal check-in time. However this isn't always possible which means we won't be able to check-in immediately on arrival at some hotels. Instead, we can store our luggage and explore our new destination.
PRE/POST TRIP ACCOMMODATION
If you've purchased pre-trip or post-trip accommodation (subject to availability), you may be required to change rooms from your trip accommodation for these extra nights.
Travel insurance
Travel insurance is compulsory for all our trips. We require that, at a minimum, you are covered for medical expenses including emergency repatriation. We strongly recommend that the policy also covers personal liability, cancellation, curtailment and loss of luggage and personal effects.
When travelling on a trip, you won't be permitted to join the group until evidence of travel insurance and the insurance company's 24 hour emergency contact number has been seen by your leader.
If you have credit card insurance your group leader will require details of the participating insurer/underwriter, the level of coverage, policy number and emergency contact number rather than the bank's name and credit card details. Please contact your bank for these details prior to arriving in-country.
http://www.intrepidtravel.com/insurance.php
Your fellow travellers
As you travel on a group trip you will be exposed to all the pleasures and maybe some of the frustrations of travelling in a group. Your fellow travellers will probably come from all corners of the world and likely a range of age groups too. We ask you to be understanding of the various needs and preferences of your group - patience with your fellow travellers is sometimes required for the benefit of everyone's travel experience. Remember too that you have responsibilities to the group. If you are requested to be at a place at a certain time, ensure that you don't keep the rest of the group waiting. We have found time and time again that the very best trips we operate are those where the dynamics within the group work well - this takes just a little effort on your part. Due to privacy reasons we are unable to provide you with contact details and any personal information about your fellow travellers booked on your trip prior to departure.
SINGLE TRAVELLERS:
Our group trips are designed for shared accommodation and don't involve a compulsory single supplement. Single travellers share with people of the same gender in accommodation ranging from twin to multishare. Some of our itineraries have accommodation booked on a mixed gender share basis and where applicable this will be specified in our Essential Trip Information. On a selection of our trips, you have the option to pay a single supplement to ensure that you have your own accommodation (where available). Please note that this only applies to accommodation during the tour - pre-trip and post-trip accommodation will be booked on a single room basis.
Itinerary disclaimer
ITINERARY CHANGES:
Our itineraries are updated regularly throughout the year based on customer feedback and to reflect the current situation in each destination. The information included in this Essential Trip Information may therefore differ from when you first booked your trip. It is important that you print and review a final copy prior to travel so that you have the latest updates. Due to weather, local conditions, transport schedules, public holidays or other factors, further changes may be necessary to your itinerary once in country. The order and timing of included activities in each location may also vary seasonally to ensure our travellers have the best experience. Your tour leader will keep you up to date with any changes once on tour.
OPTIONAL ACTIVITIES:
A selection of optional activities that have been popular with past travellers are listed in the day-to-day itinerary. This isn't an exhaustive list and should be used as a guide only for some of what might be available. Prices are approximate, are for entrance only, and don't include transport to and from the sites or local guides unless indicated. All activities are subject to availability, and may be on a join-in basis. It may not be possible to do all the activities listed in the time available at each destination, so some pre-planning for what you are most interested in is advised. When it's recommended that travellers pre-book these activities, look for a note in the Special Information section of the day-to-day itinerary. For most, they can either be organised independently on the day, or let your leader know you are interested and they can assist.
Where activities are considered medium or high risk, we work with operators whose safety and credentials we have sighted and assessed. Although it is possible that you may find the same activity cheaper with another operator on the ground, we cannot vouch for the safety or quality of that operator. Medium and high risk activities not listed above have not been assessed by us and as such our staff and leaders are unable to assist you with organising these activities. Activities that contravene our Responsible Travel policies are also not listed. Please remember that the decision to partake in any activity not listed is at your own discretion and risk.
ITINERARY CHANGE for 22nd and 29th of December 2019
Please note this trip is a combination of Beautiful Northern Thailand (TTSN) and Thailand Beaches West Coast (TTZT) In 2020 we have made some changes to the Thailand Beaches West Coast trip which will effect our last departures on this trip in December 2019
22nd and 29th of December 2019 departures - please note the important changes to your trip
- You will now stay on Koh Yao Yai Island instead of Koh Yao Noi. (these islands are located next to each other)
- We have removed the Homestay dinner on day three and replaced it with a village lunch on day five.
- This trip will now finish at Kata Sea Breeze Resort, Phuket.
We certainly hope that the new itinerary will continue to meet your requirements and offer you the opportunity for a memorable experience. Please don't hesitate to get in touch with your sales specialist if you have any concerns and/or questions on this.
Kate Sea Breeze Resort
72 Kata Rd, Karon District Amphoe Mueang
Phuket
83100
THAILAND
Phone: 66 76609090
Due to ticketing issues, we have been unable to guarantee tickets for the Overnight train from Ayutthaya to Chiang Mai on day 5. Because of this we have organised a private minivan to take the group to Chiang Mai on the same day.
After visiting the Ayutthaya Temples your mini van will depart around 14.00pm to 15.00pm and will drive approximately 7 hours to Chiang Mai, and stay in a Hotel.
Accommodation
Resort (2 nights),Guesthouse (8 nights),Hilltribe village (2 nights),Homestay (1 night),Hotel (5 nights),Overnight sleeper train (3 nights),Rafthouse (1 night)
More from Thailand
23 Days from$2,799
START: Bangkok
FINISH: Phuket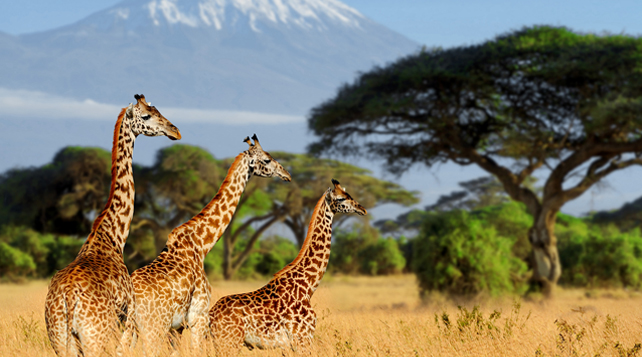 Kenya Safari!
Win a Classic African Adventure Tour to Kenya Overland Safari. Every NOVICA product purchased through the end of the year qualifies as an entry. Let the journey begin!