The Kokoda Track
10 Days from $3,770
START: Port Moresby
FINISH: Port Moresby
AGES: 18 - 99
THEME: Walking & Trekking
Overview
Description
With dense greenery, difficult passes, glistening rivers and incredible views, it is hard to believe that the historic Kokoda Track was the site of one of the bloodiest battles for Australian troops in WWII. Discover the humbling history and remote beauty of the track on this 11-day adventure, with seven days of intense trekking through the Papua New Guinea mountains. Conquering the trail requires dedication, courage and mateship – just like it did over 70 years ago. With the guidance of your personal porter, trekking leader and a hardworking local crew to illuminate the wartime stories of the trail, this trip will see you testing your personal stamina on a journey through tiny villages and thick jungle.
Start: Port Moresby
Finish: Port Moresby
Ages: 18 - 99
Theme: Walking & Trekking
Accommodation: Hotel (1 nts), Village community hut or camping (8 nts)
Destination: Port Moresby
Highlights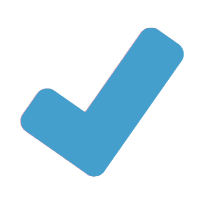 Trek the famous Kokoda Track the ethical way. We partner with a local cooperative that ensures local communities benefit directly from your visit.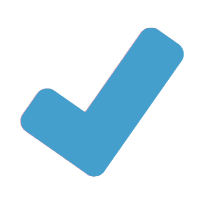 Hear incredible tales of wartime courage from the local historian in Brigade Hill and meet a surviving PNG war carrier who aided wounded soldiers.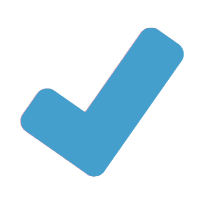 Hike up the arid spines of mountains and through valleys of lush rainforest, stopping to cool off in pristine rivers along the way.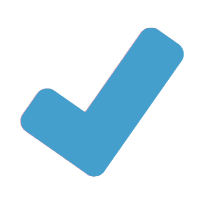 Meet the people who live in this region, learn about the local cultures and contribute to these small and remote communities.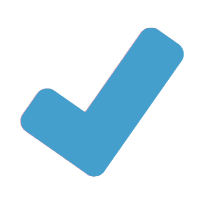 Trek every step with a personal porter, trekking leader and crew – all locals – to ensure that you have the best experience possible while supporting employment in the region.
Itinerary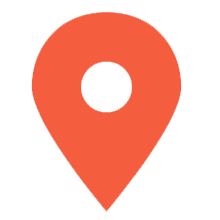 Day 1 : Port Moresby
Your adventure begins in the capital of Port Moresby. Take your included arrival transfer to the hotel. Attend a pre-trip briefing this evening at 6 pm to meet your fellow travellers and trek leader and local trekking crew.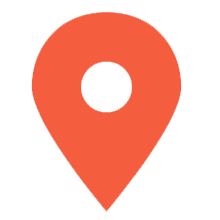 Day 2 : Deniki
This morning take a short, spectacularly scenic chartered flight over the jungle canopies and craggy peaks of the Owen Stanley Range to the landing strip of Kokoda (approximately 35 minutes). Arrive and meet your trekking team, including your your personal and food porters. Kokoda, situated at 340 metres above sea level, is a hot and humid place, but there's a nearby river to cool off in if you need. There is free time explore and visit the Kokoda Memorial and War Museum this morning before the trek begins. After lunch, lace up and set off for the village of Deniki (4–5 hours). Begin with a flat walk through rows of palm oil and rubber tree plantations, passing through Kovelo and Hoi villages before the first steep ascent up the Owen Stanley Range. Deniki village is 900 metres above sea level and on arrival you're greeted with spectacular views across the Kokoda Valley.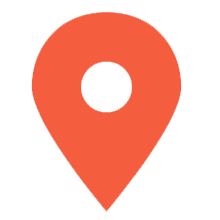 Day 3 : Alola
Commence the first full-day trek with an early start to Isurava village. Pass through choko gardens planted by local villagers and by water holes where you can fill up your bottle. Your trek leader or porters will let you know the best fill-up points. Arrive at Isurava (1350 metres), a village relocated several times since WWII which now sits in a tranquil location with good access to water and sunshine. Continue to the famous Isurava battlefield and stop for a break to learn about the significance of the site. A powerful memorial built by the Australian Government commemorates the qualities of 'Courage, Sacrifice, Mateship and Endurance'. Spend the night at the village of Alola (1400 metres), which overlooks Iora Valley and Auberi village.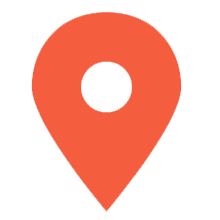 Day 4 : Templeton's Crossing
The trek to Templeton's Crossing begins with a walk through lush rainforest and past creeks and rivers that feed directly out of mountain springs. Follow the hilly trail to Iora Creek, and enjoy a short break to freshen up in the river. Continue hiking for 3 hours to Templeton's Crossing, were iron rods symbolise the sites of fallen soldiers. Spend the night in Lokobo (1900 metres).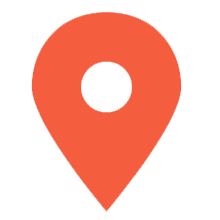 Day 5 : Diggers Camp
Get set for a tough day of trekking as you climb to a 2200-metre-high point on Mt Bellamy. Be sure to stay close to your personal porter while navigating the ascent. Take in some spectacular views across the Owen Stanley Ranges and descend a few hundred metres to your accommodation at Digger's Camp. Set among lush rainforest, the village guesthouse is still around 2000 metres above sea level, so it can get very cold. Take a quick walk to flat grasslands and creeks of Myola, used for supply drops during WWII. Head back to Digger's Camp and enjoy a dip in the river before dinner.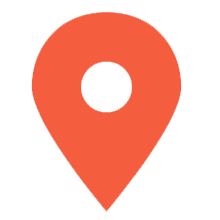 Day 6 : Effogi
Rise and shine and set off towards the northern face of Mt Bellamy, taking in views of the villages of Naduri, Kagi, Brigade Hill, and Nauro along the way. Make a 2-hour descent to Efogi I through open grassland and along steep, slippery trail, with a brief break en route in Naduri. Enjoy a well-deserved rest on arrival at Efogi I. Keep some change handy so you can buy some of the organically grown fruit the locals sell. Continue the trek to Efogi II with a roughly 2-hour descent. While this leg of the trek is relatively short, it will take place in the middle of the day and the trail has no canopy protection, so pace yourself. Arrive in Efogi II, a Koiari village of around 500 inhabitants, and settle into your locally-owned cooperative accommodation.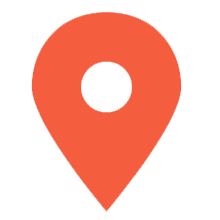 Day 7 : Nauro Village
Embrace an early start this morning to trace the path taken by retreating Australian soldiers. The first climb takes you to Mt Bellamy, where you can turn and look back over the Efogi I and II. Continue following the ridge of Brigade Hill, known during WWII as Mission Ridge. Upon reaching Brigade Hill (approximately 1.5 hours), your trek leader and local historian will relate the wartime history of the spot where Australian forces were overwhelmed by fast-approaching Japanese troops. Begin the descent down the back of Mission Ridge to Menari (approximately 2 hours) on a steep and sometimes very slippery track. Meet local man Faole Bokoi, who was among the many PNG nationals who acted as war carriers and cared for wounded soldiers during the Kokoda conflict. Grab lunch and then set off again on a steep, 1.5-hour climb to the top of Menari Ridge. Enjoy the mental boost that comes with knowing you've 'broken the back' of the Kokoda Track, then make a descent to the Nauro Valley (approximately 1 hour). Cross the mighty Brown River to Nauro and cool off in a pleasant stream near your cooperative guesthouse accommodation near the original airstrip.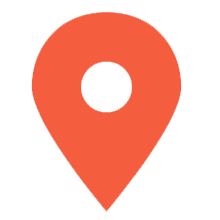 Day 8 : Va'ule Creek
Tackle the Nine False Peaks to the top of Maguli Range (1350 metres) this morning. This involves roughly 3 hours of serious uphill trekking. From the top of the ridge, make the first of many descents today with a rest stop at Jap's Ladder. Take another break at Ofi Creek and continue on to historic Ioribaiwa, situated at approximately 650 metres. It was here that the Japanese troops fought their final victorious battle against the Australians before withdrawing. Set up camp for the night.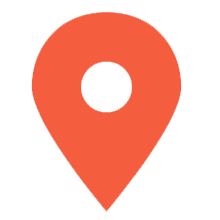 Day 9 : Owers Corner
Your journey continues down the steep Ioribaiwa Ridge, then across multiple river crossings to Uaule Creek. Come prepared with sandals or expect wet boots. Continue with a trek up the back of Imita Ridge for about 1.5 hours. From here, trek down a trail once known as the Golden Staircase, built by Australian troops during the war to transport artillery and supplies from Port Moresby. Take a break at the summit of Imita Ridge then descend to Goodwater. Continue to Goldie River (3 hours), then make the final climb to Owen's Corner (30 minutes). Congratulations! You can now officially say you completed the Kokoda Track! Meet a Peregrine representative and transfer to Port Moresby, stopping en route to visit Bomana War Cemetery, where 3600 Australian soldiers were laid to rest. This evening grab a well-deserved drink with your team and fellow trekkers. Cheers!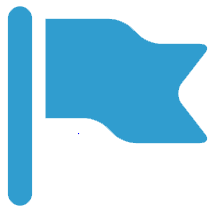 Day 10 : Port Moresby
Your adventure has come to an end. Check out of the hotel is at 11 am and transfer to the airport can be organised on request. Just let your leader know your flight details this morning.
What's Included?
Meals
9 Breakfasts, 8 Dinners
Transport
Plane, Private Vehicle, On Foot
Accommodation
Hotel (1 nts), Village community hut or camping (8 nts)
Included Activities
Port Moresby - Bomana War Cemetary
Important Details
Joining Point
Holiday Inn Express Port Moresby
Islander Drive
Waigani
Port Moresby
PAPUA NEW GUINEA
Phone: 675 3032002
Finishing Point
Holiday Inn Express Port Moresby
Islander Drive
Waigani
Port Moresby
PAPUA NEW GUINEA
Phone: 675 3032002
Physical preparation
Trekking the Kokoda Track is physically demanding and training is essential. Any training programme should consist of aerobic exercise, strength building and hiking up and down hills with a backpack. We recommend that all trekkers over the age of 40 have an exercise stress test prior to commencement of training. Those with risk factors such as obesity, smoking, diabetes, high blood pressure, high cholesterol or strong family history of cardiac disease should consider an exercise stress test even if under the age of 40. Trekkers with known cardiac disease should have a stress echocardiogram or myocardial perfusion study prior to commencement of training. Please be aware of the high malarial risk in PNG - it has the highest rate of infection in the world. The most effective method of malaria prevention is to avoid mosquito bites. Liberal use of insect repellent and mosquito netting are essential. We strongly recommend you discuss the malaria situation with your doctor and take the precautions recommended.
The 96km track is a narrow, uneven, muddy path with numerous steep inclines and declines. The climate is hot and humid. A high level of fitness is required and training is essential. Any training programme should consist of aerobic exercise, strength building and hiking up and down hills with a backpack. Although most people can complete the track with adequate training and willpower, we recommend that all trekkers consult their medical practitioner to undergo an exercise stress test prior to joining this trek. Those with risk factors such as obesity, smoking, diabetes, high blood pressure, high cholesterol or strong family history of cardiac disease should take extra precautions, or reconsider their decision to join this trek. Click here to view our Kokoda Training Guide:
http://www.intrepidtravel.com/sites/default/files/101701_Intrepid_KokodaTrack_Training.pdf
Important information
This tour involves a very physically and mentally challenging trek. Travellers MUST be in exceptional physical health to undertake this trip. A Passenger Self Assessment form is required when booking this trip, which you can access through your booking agent.
Strict luggage limits apply. Please see the 'Packing' section of the 'Essential trip information' for details.
Special Anzac Day departures operate on 15 April and 24 April. Dawn Service will be attended on 25 April (Anzac Day).
The minimum age for this trip is 18 years old and bookings for minors, even if accompanied by a parent, cannot be accepted.
Group leader
Our Kokoda trips are accompanied by a crew consisting of a tour leader, a lead man, and the porters.
We have established a partnership directly with the local landowners to ensure that our clients receive not only the best value for their trip, but also the best cultural interactions possible. In choosing to support this collective of landowners, we have been able to select the best of the Kokoda Track's local guides and porters to work with us. Our guides have been trekking the Kokoda Track for up to 10-15 years and have learnt the skills, knowledge and tricks of the trade from many extremely experienced and long-established Kokoda Track tour operators. The collective was created by local experienced guides from the Kokoda Track, and its members represent a number of villages from Nauro to Eora Creek. The collective was formed with the objective to empower local landowners along the track and to enhance the international profile of local guides, many of whom are the original descendants of the Fuzzy Wuzzy Angels. We are working with the collective to provide ongoing training and development opportunities for local people - we hope that with time, our porters of today will gain the experience to become lead man, and ultimately tour leaders.
TOUR LEADER:
Each group will be assigned a local tour leader who will be responsible for communication with home base, decision making on the track and liaising between the lead man, porters and trekkers. The tour leader has ultimate responsibility for the group on the Track, and has the authority of us in all instances - including making decisions on whether a trekker can continue if sick or injured. Due to the remote locations being trekked and the limited resources available locally, it is imperative that the seniority of the tour leader is respected and supported by all trekkers. The lead man and porters will not act against the instruction of the tour leader. Any decisions made by the tour leader reflect the needs and safety of the whole group which must be prioritised above the wishes of individual clients.
LEAD MAN:
The lead man will be at the front end of the group at all times and is responsible for setting the pace for the trekking group. The lead man is the senior assistant to the tour leader and he will be in contact with the tour leader who is positioned at the back end of the group.
PORTERS:
Included in your tour cost is the assistance of a personal porter to carry your main kit. Please note that there is a weight limit of 10 kilograms for personal belongings carried by the porters as they will also carry your additional food and their own personal belongings.. Any additional items will need to be carried by the trekkers themselves in day-packs - each day you will be asked to carry your own water and one day's snack pack as well as personal items such as your camera, guidebook etc. We include a 1:1 trekker to porter ratio to promote relationship building between porters and trekkers. Our aim is to provide greater employment opportunities for porters as well as ensuring that all our trekkers complete the trek from start to finish. For some trekkers, part of the challenge is to carry their own pack - we encourage you to take advantage of the porter's presence so that you can focus on enjoying the trek and staying safe and well. By nature, local people are quite shy, so if they offer their hand to assist you and you decline, they will wait for you to ask for help in the future. Their experience and kindness will astound you and we encourage you to use this unique opportunity to get to know them as much as possible. Try to look at your Kokoda Track trek as an exercise in partnership rather than as a challenge for the individual. Our intention is that the relationship between the trekkers and the porters becomes one of the most important experiences of the trip, reflecting the wartime bonds between Australian troops and the Fuzzy Wuzzy Angels.
Safety
Many national governments provide a regularly updated advice service on safety issues involved with international travel. We recommend that you check your government's advice for their latest travel information before departure and ensure that your travel insurance covers you for all areas your itinerary covers. Please refer to our website's safety page for links to major travel advisories and updates on safety issues affecting our trips. We strongly recommend the use of a neck wallet or money belt while travelling, for the safe-keeping of your passport, flight tickets, cash and other valuable items. Leave your valuable jewellery at home - you won't need it while travelling. Many of our hotels have safety deposit boxes, which is the most secure way of storing your valuables. A lock is recommended for securing your luggage. Your leader will accompany you on all included activities, however during your trip you'll have some free time to pursue your own interests or relax and take it easy. While your leader will assist you with the available options in a given location, please note that any optional activities you undertake are not part of your Intrepid itinerary, and Intrepid makes no representations about the safety of the activity or the standard of the operators running them. Please use your own good judgement when selecting an activity in your free time. Please also note that your Leader has the authority to amend or cancel any part of the trip itinerary if it's deemed necessary due to safety concerns. For more details on the type of conditions and safety standards you can expect on your trip, please refer to Intrepid's operational safety policy on our website. We recommend that you take a moment to read through this information before travelling, and would appreciate any feedback on how well it's being implemented in the field:
https://www.intrepidtravel.com/safety-field
EVACUATION: The Kokoda Track is isolated and medical, including emergency rescue services are not easily available. We have drawn up a contingency plan for evacuation from along the track in the unlikely event of a serious problem occurring, however even in the case of an emergency, evacuation services may not be accessible up to 48 hours after an incident occurring.
Visas
Visas are the responsibility of the individual traveller. Entry requirements can change at any time, so it's important that you check for the latest information. Please visit the relevant consular website of the country or countries you're visiting for detailed and up-to-date visa information specific to your nationality. Your consultant will also be happy to point you in the right direction with acquiring visas. Visas can take several weeks to process, so familiarise yourself with any requirements as soon as you have booked your trip to allow for processing time.
PAPUA NEW GUINEA
From 31st March 2016, tourist visas are available for Australian, New Zealand, United Kingdom, United States, Canadian and many European passport holders on arrival at Jacksons International Airport (Port Moresby) for stays of up to 30 days and at no charge. Other nationalities will need to apply to their nearest High Commission to obtain their visa in advance.
Why we love it
Trek the famous Kokoda Track the ethical way. We partner with a local cooperative that ensures local communities benefit directly from your visit.
Hear incredible tales of wartime courage from the local historian in Brigade Hill and meet a surviving PNG war carrier who aided wounded soldiers.
Hike up the arid spines of mountains and through valleys of lush rainforest, stopping to cool off in pristine rivers along the way.
Meet the people who live in this region, learn about the local cultures and contribute to these small and remote communities.
Trek every step with a personal porter, trekking leader and crew – all locals – to ensure that you have the best experience possible while supporting employment in the region.
Is this trip right for you
While literature refers to the historic wartime track as 96 kilometres in length, today's track measures roughly 165 kilometres including side trips and detours, which is the distance you will be walking on this tour. This equates to around 20 kilometres per day.
The physical challenges of the Kokoda Track are immense. Expect long, demanding days of hiking through steep, sometimes slippery terrain, often to points of high altitude and under a hot sun. You will be required to complete a Passenger Self-Assessment form for this trip, available from your booking agent. We also recommend you undertake a training program before you begin.
Due to the strenuous nature of the trek, the minimum age for this trip is 18 years old. Bookings for minors, even if accompanied by a parent, cannot be accepted.
The accommodation on the trek is basic and multishare, often in communal village huts or tents. Please note that you will be sharing a mixed gender sleeping space unless camping. Tents are provided and carried by your porter.
Health
MALARIA & MOSQUITO BORNE DISEASES:
Malaria is a risk throughout PNG. Dengue fever and other mosquito-borne diseases also occur, including in Port Moresby. Cases of chikungunya virus have also been reported since 2012. We encourage you to take prophylaxis against malaria where necessary and to take measures to avoid mosquito bites, including using insect repellent at all times, wearing long, loose-fitting, light coloured clothing and using a mosquito net at night. The mosquito-borne disease Japanese encephalitis is a risk throughout PNG but the risk to short-term visitors to urban areas is relatively low. A Japanese encephalitis vaccine is registered for use and is currently available in Australia. For further details please consult your travel health doctor.
MEDICATIONS & MEDICAL CONDITIONS:
If you require any personal medications, please discuss storage requirements with your doctor well in advance. Some medications are sensitive to temperature or must be kept dry - conditions on the Track may require adjustments to your normal medication. We strongly recommend that you carry a back-up set of medication to be carried separately by the tour leader or your personal porter. Please advise the tour leader at the pre-departure meeting in Port Moresby if you are taking medication - this information will be treated in the strictest confidence, but may assist medical staff to make decisions in the unlikely event of a medical evacuation from the Track.
TRAVELLER'S DIARRHOEA:
Diarrhoea during travel is thought to affect 10 million travellers each year. The most common cause is a bacteria called E. coli. Traveller's diarrhoea is characterized by frequent loose bowel motions, abdominal cramps, nausea and vomiting. On the Kokoda Track, it can complicate an already gruelling exercise with severe dehydration and fatigue. The bacteria that cause traveller's diarrhoea are sensitive to some antibiotics, including ciprofloxacin, norfloxacin and azithromycin. Prophylactic antibiotic treatment is not recommended for healthy adults. This risk of contracting traveller's diarrhoea can be substantially decreased by strict adherence to simple hygiene precautions. Wash hands before eating and after going to the toilet, purify all water, ensure food is freshly cooked and fruit (and nuts) are peeled. For those who get traveller's diarrhoea while on the Trail, a single large dose of antibiotic is usually all that is required.
CHAFING & FOOT CARE:
Chafing is a potentially serious problem in the moist jungle environment of the Kokoda Track, leading to bleeding, skin infections and extreme discomfort. It can be prevented by the wearing of bike-pants-style elastic undergarments such as Skins. Careful, early attention should be given to any areas that appear to be chafing with liberal use of barrier ointments like Bepanthen. Infected chafing areas may require antibiotic therapy.
Foot care is vital on the Kokoda Trail. Worn-in, supportive waterproof boots are a necessity. We recommend inner and outer hiking socks to minimise shearing, with at least a new set every second day. Ensure toenails are trimmed throughout the trek. Where possible, allow your feet to dry (eg. lunchbreaks, during the evening). When crossing creeks without your boots on, be sure to wear reef sandals or Croc-style shoes to avoid cuts and scratches from submerged rocks. Take similar care while bathing in the creeks and streams. Fungal infections can be prevented by the application of antifungal powder or cream in the evenings. Prevention of blisters can be achieved by applying hydrocolloid pad dressings (eg Dr Scholl, Spenco) to pressure areas. These often come off in extreme moisture and require an elastoplast dressing over the top to remain in place. The common pressure areas are the side of the big toe and the ball of the foot, but obviously this varies and individuals should become familiar with their particular pressure areas during training. Treatment of blisters consists of keeping them clean and avoiding further abrasion. Commercial blister pads (Dr Scholl, Spenco, Band-Aid) are useful for this purpose. Antibiotics may be required if the blisters become infected with bacteria.
INJURIES:
The Kokoda Track traverses slippery, steep, uneven slopes and sometimes treacherous river crossings. Almost any injury is possible. Those suffering serious injuries will require evacuation, usually by a combination of jungle stretcher and helicopter.
Injury prevention measures include boots with good ankle support and grip and trekking poles - one or two, depending on personal preference. Trekking poles decrease the amount of force going through your knee and ankle joints and also provide stability on slippery downhills. It is also important to accept assistance from your personal porter - decreasing the load on your back will improve your balance and decrease back strain injuries. Your personal porter will also assist you across log bridges and in slippery areas of the track.
PATELLOFEMORAL SYNDROME:
One of the most common injuries on the Track is an overuse injury known as patellofemoral pain syndrome (runner's knee). his condition has a variety of causes, but on the Track is due to repetitive knee flexion with extra weight loading the joint. Pain is usually felt behind the kneecap, especially when going downhill. To minimise this injury it is important to warm up and stretch properly before each day, wear good, supportive footwear and carry trekking poles to decrease the load on the knee joint. You may also benefit from quadricep strengthening during training or from taping or bracing the knee joint - see your physiotherapist if you are experiencing these symptoms in your training. Anti-inflammatory tablets can aid in pain reduction and decrease the inflammation. Once the condition has started, the treatment begins with rest which may not be possible so prevention is vital.
FLUIDS:
Your body's fluid balance will be placed under considerable stress while hiking in the humid mountain jungle of Papua New Guinea. The risk of dehydration is increased during strenuous exercise, in hot climates and when suffering illnesses such as diarrhoea. Some blood pressure medications called diuretics can also increase your risk of dehydration. Symptoms include increased thirst, dry mouth, decreased urine output, weakness, fatigue and confusion. Severe dehydration can lead to seizures, coma and death. Too much fluid can be equally dangerous. The practice of "drinking as much as possible" has lead to a condition called exercise associated hyponatraemia (EAH). A near-fatal case occurred on the Kokoda Trail in 2006 with the trekker requiring helicopter evacuation to Intensive Care in Port Moresby Hospital. Symptoms of EAH include lightheadedness, confusion, weakness, seizures and even death. Just how much should you drink? The best guide is your body's thirst requirement. Only drink fluids when you are thirsty. A rough guide is a maximum volume of 750ml/hour, with 1000ml/hour the absolute limit.
AFTER YOU RETURN:
Many tropical insect- and water-borne diseases including malaria, dengue fever and typhoid fever have an incubation period of from 3 days up to a couple of months after infection. If you become unwell after the trip, especially if your illness is accompanied by a fever, it is important to see a doctor and inform them about your recent travel to Papua New Guinea.
Food and dietary requirements
We provide freshly prepared meals when you are on the trek, as well as some additional snacks for each trekker. Wherever possible our meals are also supplemented using fruit and vegetables from the villages that we pass through. You will be asked to pay for your own hotel meals in Port Moresby. All other meals are included in the cost of the expedition.
Local food consists of various combinations of the following: rice, pasta, sweet potato, potato, yams, corn, taro, oranges, mandarins, cabbage, bananas, pineapples, paw paws, sago and coconut. Clients who have special dietary requirements should discuss with us their specific needs well in advance of departure so that we can try to plan food that is suitable for you.
Trekkers are advised to carry some money (approximately PGK100-150) in small amounts, as limited additional supplies can be purchased along the track if you wish.
Money matters
SPENDING MONEY:
When it comes to spending money on the trip, every traveller is a little different. You know your spending habits better than we do, so please budget a sensible amount for things like meals not included, drinks, shopping, optional activities and laundry. It's always better to bring a little more than you think you'll need. Also make sure you've read your trip details thoroughly so you know what's included in the trip price and what isn't. This should make budgeting a little easier. You'll find this info in the Inclusions section of your Essential Trip Information (that's this document).
CONTINGENCY FUNDS:
We try to plan for every eventuality, but there are still some things beyond our control. Please make sure you have access to an extra US$500 for emergencies (e.g. severe weather, natural disasters, civil unrest) or other events that result in unavoidable changes to the itinerary (e.g. transport strikes or cancellations, airport closures). Sometimes these things necessitate last minute changes to enable our trips to continue to run, and as a result there may be some extra costs involved.
The recommended amounts are listed in USD for the relatability of universal travellers, however the local currency is needed in the countries you are visiting.
ACCESSING MONEY:
The US dollar and Australian dollar are also major currencies and easily changeable. We advise not trying to exchange funds into kina outside of PNG as the rates will be very poor.
The best advice is to carry AU$ cash. This, along with major foreign currencies, can be changed in banks throughout the country, especially in Port Moresby. There are ATMs and exchange points in Port Moresby, Kokopo and Rabaul.
Please note that costs in PNG are surprisingly high as many goods must be imported from Australia. You should budget A$60-$100 per day per person for meals and expenses at our hotels in Port Moresby and East New Britain.
All departure taxes should be included in your international flight ticket.
Whilst tipping trekking crew is optional, many people are generally happy to give a tip at the end of their Kokoda trek. As a guide, porters are usually tipped around K100.00 per person. Tips are usually collected as a group at the end of the trek and given to the Trek leader, who distributes amongst all members of the trekking crew including guides, cooks and porters.
What to take
EQUIPMENT: A rucksack to pack your belongings in (carried by your porter), day pack to pack items needed while trekking (to be carried by you) are both included in the cost of your tour. Max weight of your rucksack and day pack combined should not be more than 12kg. We recommend the following items for your trek (non-essential items are marked with an * ). • Sleeping mat - we have sleeping mats we can provide however they may have been used multiple times prior to your trip. We encourage you to bring your own for comfort. • Trekking poles (we do not supply these) •A light weight sleeping bag that is good to around -2 degrees Celsius. •An inflatable pillow * . •A silk or cotton sleeping sheet *. •A spare bag for leaving your extra clothes in storage in Port Moresby during your trek. •Strong plastic bags or a dry bag to waterproof the contents of your backpack and daypack. •Cutlery set - plate, bowl, large cup/mug, knife/fork & spoon. •A multi-purpose pocket knife (do not place in cabin luggage on flights). •Head torch (practical and light, LED versions are efficient). Remember to bring a spare bulb and batteries. •Two one-litre water bottles/bladders that are strong and light. Bear in mind water-purifying tablets take 1 hour to work so you should always have a backup water bottle or 2 water bladders to rotate. • Camera *. A waterproof camera is strongly suggested - alternatively investigate if there is a waterproof casing (designed for watersports) available for your particular model of camera. If you wish to bring a good quality camera that is not waterproof consider a quality dry bag from an outdoors shop to protect it. Take spare batteries and resist the temptation to constantly 'review' digital images as there will be no opportunities for recharging outside Port Moresby. •Sunglasses •Book or cards for down time * •Light weight, quick dry towel
CLOTHING & FOOTWEAR •At least one set of non-trekking clothes for air travel, hotel use and to change back into when you return to Port Moresby. •A pair of strong, comfortable, worn-in hiking boots (wear these on the plane just in case your bag gets lost - broken-in boots are hard to replace!) •A pair of strong jogging shoes or cross trainers. •A pair of cool outdoor walking sandals for river crossings. •Gaiters * •A woollen or polypropylene jumper/sweater. •Thermal long-john style underwear and top, or tracksuit to use for sleeping wear. •Waterproof windcheater/rain jacket. •Sarongs or wrap-arounds are recommended for women when bathing in rivers, etc. •A comfortable wide-brimmed hat with chin-strap or similar, which will survive getting wet regularly. •Adequate underwear that is comfortable when wet. Lycra pants or cycling shorts are recommended, to prevent chafing. •Several changes of socks. Some people find it best to wear two pairs while walking. •Two changes of comfortable walking clothes. These must be strong, lightweight and comfortable when wet. One set can include shorts, whilst the other should include longs. You should also have leggings (gaiters) for protection of the lower leg. It is important that your shirts should have loose fitting long sleeves that can be rolled up in the shade or down to protect your arms in the sun. Cotton-based fabric is often more comfortable in the heat, though modern high-tech fibres are also excellent. •Swimming costume (for washing in rivers - nothing too revealing) *
PERSONAL ITEMS •'Prickly heat' powder •Personal first-aid kit (see notes below). Please note that important personal medication should be in duplicate and one given to your tour leader or personal porter as a backup •Mosquito net •Insect repellent •Water-resistant high protection sun screen and lip balm •Toiletries such as tooth brush, germicidal soap (such as Sapoderm), small tube of biodegradable shampoo •Toilet paper (pack in zip-lock plastic bag as it is useless if wet!). Articles such as your toothpaste should also be packed in zip-lock plastic bags or small plastic containers •Sports drink powder - useful for masking the taste of purified water •Water purifying tablets •Ear plugs •Small items as gifts for local people. You will make friends with local people and they will often offer gifts. It is good to have something useful as a return gift. Eg T-shirts (large), pocket knifes, simple jewellery, trendy hats etc. •Extra high-energy 'nibbles' for hiking days. There will be opportunity to purchase some items after arrival but your favourites may not be available. •Spending money for souvenirs, hotel drinks and those meals that are not included.
PERSONAL MEDICAL KIT: Please advise the Tour Leader at the Pre-Departure Meeting in Port Moresby if you are taking medication - this information will be treated in the strictest confidence, but may assist medical staff to make decisions in the unlikely event of a medical evacuation from the Track. •Ibuprofen or similar anti-inflammatories •Antibiotics – we recommend cephalexin (for wound infections, urinary tract infections) and ciprofloxacin (for diarrhoea), •antihistamine – for allergies, insect bites/stings, antifungal ointment or powder, •bepanthen or similar barrier ointment, , •disinfectant gel for handwashing, •waterproof elastoplast, •strapping tape, •blister dressings – prevention and treatment, •Band-Aids (waterproof),
A couple of rules
Everyone has the right to feel safe when they travel. We don't tolerate any form of violence (verbal or physical) or sexual harassment, either between customers or involving our leaders, partners or local people. Sexual relationships between a tour leader and a customer are strictly forbidden.
Use or possession of illegal drugs will not be tolerated on our trips. If you choose to consume alcohol while travelling, we encourage responsible drinking, and expect that you'll abide by the local laws regarding alcohol consumption.
The sex tourism industry is known to exploit vulnerable people and have negative consequences on communities, including undermining the development of sustainable tourism. For this reason, patronising sex workers will not be tolerated on our trips.
By travelling with us you are agreeing to adhere to these rules. Your group leader has the right to remove any member of the group for breaking any of these rules, with no right of refund.
If you feel that someone is behaving inappropriately while travelling with us, please inform your tour leader or local guide immediately. Alternatively, contact us on the emergency contact number detailed in the Problems and Emergency Contact section of this Essential Trip Information.
Feedback
After your travels, we want to hear from you! We rely on your feedback. We read it carefully. Feedback helps us understand what we are doing well and what we could be doing better. It allows us to make improvements for future travellers.
http://www.intrepidtravel.com/feedback/
SHARE YOUR STORY:
Thousands of people each year trek through the jungles of the Owen Stanley Ranges in the footsteps of heroes. What inspired you to Do Kokoda? Everyone treks Kokoda for a reason.
As one of the most significant wartime campaigns in Australia's history, it's a pilgrimage to trek the trail like our ancestors did, it's a bonding activity with family, friends or workmates, it's the physical challenge of trekking 96km through the dense jungle, it's the selflessness in doing it for charity… or it's a combination of these. Whatever the motivation, every Kokoda trek creates unforgettable memories. We want to hear your Kokoda story. Share your extraordinary stories of trekking Kokoda here, the world wants to know why it means so much to so many.
http://www.dokokoda.com/stories/share-your-story/
Emergency contact
GENERAL ISSUES ON YOUR TRIP
While we always endeavour to provide the best possible holiday experience, due to the nature of travel and the areas we visit sometimes things can and do go wrong. Should any issue occur while you are on your trip, it is imperative that you discuss this with your group leader or our local representative straight away so that they can do their best to rectify the problem and save any potential negative impact on the rest of your trip.
We recognise that there may be times when your group leader/local partner may not be able to resolve a situation to your satisfaction - if this is the case, please ask the leader to speak to their direct manager.
You may also choose to provide details in your online feedback, which we ask you to complete within 30 days of the end of your trip. But we do ask you to be aware that it is very difficult for us to provide any practical help after the trip is complete.
For general contact details please use the following page: http://www.intrepidtravel.com/ourtrips/contact/
Intrepid's Local Operator: +675 73885036; +675 70190972; +675 7100 9934‬
Responsible travel
Our Responsible Travel Policy outlines our commitment to preserving the environment, supporting local communities, protecting the vulnerable and giving back to the places we travel. All our trip leaders, suppliers and staff are trained on these principles, and are core to us delivering sustainable, experience-rich travel.
Explore the different parts of our Responsible Travel Policy by visiting:
https://www.intrepidtravel.com/responsible-travel
http://www.intrepidtravel.com/ourtrips/rt/responsibletraveller
Travel insurance
Travel insurance is compulsory for all our trips. We require that, at a minimum, you are covered for medical expenses including emergency repatriation. We strongly recommend that the policy also covers personal liability, cancellation, curtailment and loss of luggage and personal effects.
When travelling on a trip, you won't be permitted to join the group until evidence of travel insurance and the insurance company's 24 hour emergency contact number has been seen by your leader.
If you have credit card insurance your group leader will require details of the participating insurer/underwriter, the level of coverage, policy number and emergency contact number rather than the bank's name and credit card details. Please contact your bank for these details prior to arriving in-country.
http://www.intrepidtravel.com/insurance.php
Your fellow travellers
As you travel on a group trip you will be exposed to all the pleasures and maybe some of the frustrations of travelling in a group. Your fellow travellers will probably come from all corners of the world and likely a range of age groups too. We ask you to be understanding of the various needs and preferences of your group - patience with your fellow travellers is sometimes required for the benefit of everyone's travel experience. Remember too that you have responsibilities to the group. If you are requested to be at a place at a certain time, ensure that you don't keep the rest of the group waiting. We have found time and time again that the very best trips we operate are those where the dynamics within the group work well - this takes just a little effort on your part. Due to privacy reasons we are unable to provide you with contact details and any personal information about your fellow travellers booked on your trip prior to departure.
Itinerary disclaimer
ITINERARY CHANGES:
Our itineraries are updated regularly throughout the year based on customer feedback and to reflect the current situation in each destination. The information included in this Essential Trip Information may therefore differ from when you first booked your trip. It is important that you print and review a final copy prior to travel so that you have the latest updates. Due to weather, local conditions, transport schedules, public holidays or other factors, further changes may be necessary to your itinerary once in country. The order and timing of included activities in each location may also vary seasonally to ensure our travellers have the best experience. Your tour leader will keep you up to date with any changes once on tour.
The Intrepid Kokoda Track includes a personal porter for each traveller trekking with us. This service is included in the trip price, and guarantees you have every assistance you need throughout the trek. Included in the trip price is also a food porter at the ratio of one porter to every two Intrepid travellers. By including these services, we ensure we are supporting local employment in Papua New Guinea whilst providing you with the highest level of service throughout your journey.
Accommodation
Hotel (1 nts),Village community hut or camping (8 nts)
More from Papua New Guinea
10 Days from$3,770
START: Port Moresby
FINISH: Port Moresby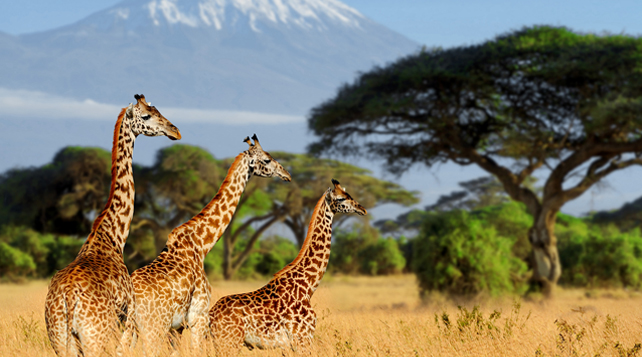 Kenya Safari!
Win a Classic African Adventure Tour to Kenya Overland Safari. Every NOVICA product purchased through the end of the year qualifies as an entry. Let the journey begin!