Borneo: Hike, Bike & Kayak
9 Days from $2,135
START: Kota Kinabalu
FINISH: Kota Kinabalu
AGES: 15 - 99
THEME: Active Adventures
Overview
Description
Borneo's Sabah region is a natural paradise of steamy rainforests, towering mountains and beautiful beaches. This 9-day tour will get you active as you cycle through small villages, ascend to the summit of Mt Kinabalu, search the jungle for wildlife and kayak past rural farms. Feast on delicious cuisine, hang out with local villagers in their homes and soak up the culture of this wild and ancient island.
Start: Kota Kinabalu
Finish: Kota Kinabalu
Ages: 15 - 99
Theme: Active Adventures
Accommodation: Homestay (2 nights), Hostel (3 nights), Hotel (3 nights)
Destination: Kota Kinabalu
Highlights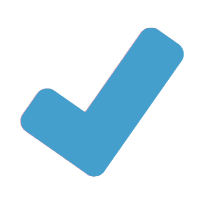 Borneo is the perfect place to get active in the great outdoors. This trip will have you biking village backroads, summiting Mt Kinabalu, trekking through rainforest and kayaking in the countryside.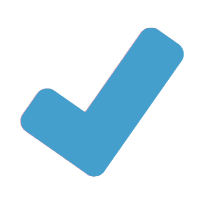 With two homestays, you'll get a true insight into the 'real' Borneo at an authentic, community level. Plus, the homecooked food is amazing.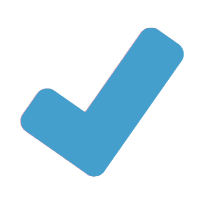 Experience next-level vistas on Mt Kinabalu as you summit for sunrise, before descending by the Via Ferrata – a special mountain pathway for climbers, the first of its kind in Asia.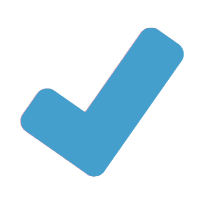 Soak your weary limbs in the healing waters of the Poring Hot Springs following your hike to the top of Malaysia's highest mountain.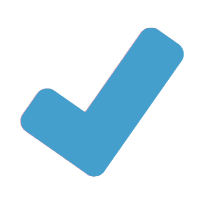 Spend a day kayaking along mangrove-lined waterways of rural Tuaran, paddling past fish farms and stilt houses while Mt Kinabalu looms in the background.
Itinerary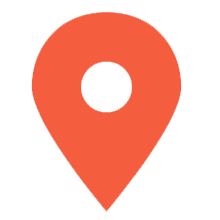 Day 1 : Kota Kinabalu
Selamat datang! Welcome to Malaysia. Your adventure begins with a welcome meeting at 6 pm on Day 1. If you arrive early, you can immerse yourself in history at the Sabah State Museum, visit the Mari Mari Cultural Village, or perhaps explore the islands off Kota Kinabalu, which are excellent for swimming and snorkelling. Notes: This trip visits places that are at high altitude, and as a result some people can suffer from altitude sickness, regardless of age or physical health. Please see the 'Health' section of the trip notes for more important information on this.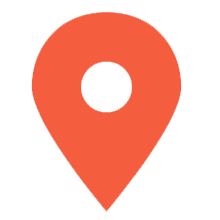 Day 2 : Kiulu Homestay
Travel out of Kota Kinabalu by private mini van (approximately 1 hour), then enjoy a day of cycling approximately 35KM . There will be a support van that you can hop in if you get tired or need a rest. Pack a small bag for the day (which can travel in the support van), as you will leave your large luggage in the mini bus. The first 20KM is along mainly asphalt roads through villages and rubber plantations. You will cycle into nearby Tuaran town where it's possible to visit the Chinese pagoda before cycling onwards. Most of the ride will be on backroads but there are some short distances on main roads as well. Before your lunch stop in Tamparuli town there will be 3 hills to get your blood pumping. After a local lunch you will hit the trails and go off road – there are a few hanging bridges and rough tracks that will require careful riding. Towards the end of the off road section there is one large winding hill that will prevent a challenge even to the fittest cyclist (there is no shame in pushing your bike on this stretch) Afterwards you descend to a river that you cycle alongside before arriving at your homestay. Weather dependent you can cool off in the nearby river. It can be a hot day so we recommend using sweat resistant sunblock and covering up. Tonight is your first homestay of the trip. Bedding is provided and rooms are multi-share with a shared toilet and cold-water bucket showers.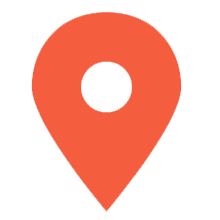 Day 3 : Tanak Nabalu Homestay
In the morning travel by private mini van to Tanak Nabalu Homestay, (approx 1.5 hours) Nestled amid picturesque hills in the shadow of imposing Mt Kinabalu, the the highest mountain between the Himalayas and New Guinea, this rural homestay is a great place to relax and prepare for your next 2 days of adventure.. The Dusun people, the ethnic group of our guides on Mt Kinabalu, are wonderfully warm and friendly people, and while here you'll have the opportunity to learn about their way of life and spend a night in traditional accommodation. Lunch will be provided in the family home and then you have the afternoon to do some short walks around the rural homestay. Take a refreshing dip in the river and visit 'Mini Kinabalu', a natural rock formation that locals say looks like the peak of the real thing. Late in the afternoon you can repack your bags and prepare yourself for the climb tomorrow. Accommodation here is multi-share with a shared toilet and cold water bucket showers. Bedding is provided. An optional activity tonight is a traditional cultural performance in the village.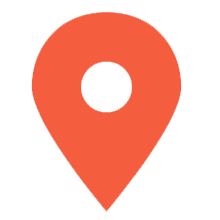 Day 4 : Mt Kinabalu
Drive to the base of Mt Kinabalu and begin your climb which starts at Timpohon Gate (and takes approximately 5–7 hours). The trek passes by different vegetation zones, from oak and chestnut trees to moss covered rocks and eventually only alpine vegetation. It's an intense but scenic and rewarding trek to the Laban Rata rock slab where the lodges that accommodate climbers are situated. We will stay in the Pendant hut, which is around 100 metres away from the Laban Rata hut. We need to arrive by 3 pm for a compulsory safety briefing (otherwise you will not be able to participate in the via Ferrata). After a delicious buffet dinner at the nearby Laban Rata hut, settle in for an early night. Notes: The Mt Kinabalu via ferrata (or 'iron road' in Italian) is devised to give climbers with little or no climbing experience access to rock faces normally reached by mountaineers and rock climbers. You will need to be at least 1.3 m tall, of good fitness level (able to hike up to 3,200 metres in 6 hours) and not have a fear of heights (or are willing to conquer your fear!). National Park regulations also state that you must not be older than 70 or weigh more than 100 kg to embark on this route. Gloves are necessary for the via ferrata. Climbers are accommodated in unheated, bunk bedded dorms with sleeping bags, sleep sheets and pillows; no towels are included. As it is only a short night's sleep here, most people will sleep in the clothes they will trek in the next day – it's all part of the adventure! Bathroom facilities are shared and have cold water only.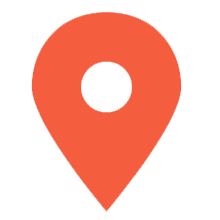 Day 5 : Mt Kinabalu – Via Ferrata - Poring Hot Springs
Today it's time to summit. Wake up at around 2:30 am, in time to leave for your trek to the top. Summit Low's Peak (4,095 m) and, if it's clear, catch the gorgeous sunrise. The climb from Laban Rata to the summit takes 3–4 hours. The trail starts from directly behind the Pendant hut and is a series of man made steps and wooden steps. There is also a rope section zig-zagging around 250 metres up the steep slabs of granite. The final check point is Sayat Sayat hut, and from there it's a steady climb towards Low's Peak. Descend from the peak and meet your via ferrata guide at Sayat Sayat Hut (3,668 m) to prepare for your via ferrata experience. You'll need to arrive back at Sayat Sayat no later than 7.15am to do the via ferrata. Here you will put on our harnesses and helmets and split into small groups (6 people maximum). This may mean you have to wait for other climbers to come back from the summit trail. Once ready, you'll descend the rope section to the starting point of the via feratta below. The via feratta is an adventurous circuit, about 390 meters long. You will be roped together for safety and you will have carabiner clips that attach to a static wire. The first part is a descent with bolted-in metal steps and hoops to aid climbers. There is an adventurous descent over a hanging ladder and a wire bridge before you ascend back to where you started. Afterwards, descend the steps back to Pendant Hut where there's time for a well-earned second breakfast. Then you'll check out and trek back down the mountain. The aim is to arrive back at Timpohon gate around 5 or 6 pm. Once everyone is down from the mountain, continue to Poring Hot Springs by bus (approximately 1 hour). Tonight you will stay at a hostel in Poring Hot Springs. Some rooms have bunk beds or multiple beds and the bathroom is shared. Rooms are fan cooled and hot water is usually available. The hostel is located right inside the springs complex itself and has a light and airy lounge room to relax in. Notes: Even if you are very fit you may find the summit climb difficult due to the altitude. It can make you feel quite nauseous and short of breath. The trail is marked by a white rope that's also useful to help you up some of the steep sections. Waterproof gloves are recommended to protect your hands from rope burn (as well as to keep them warm) and you will need a head torch as you ascend in the dark. While the via ferrata route is straightforward and suitable for beginners, it's by no means an easy feat. Our guides will be there to give you a full safety briefing and train you on the proper use of the safety devices. They will also climb with you, providing tips on negotiating difficult obstacles and pointing out spectacular sights along the way.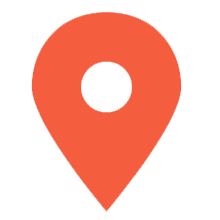 Day 6 : Poring Hot Springs
Today is a rest day, where you can rest your weary legs after your hike to the op of Mt Kinabalu. You have the option to visit Poring Hot Springs, a great place to relax those weary limbs or to continue the adventure exploring beautiful tropical jungle.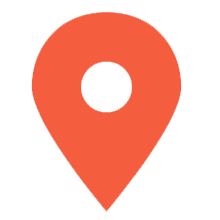 Day 7 : Kota Kinabalu
After breakfast, enjoy a morning hike to Laganan Waterfall located in Poring Hot Springs Park which takes approx. 1.5 to 2 hours each way. Be rewarded with a beautiful waterfall at the end of the trail and perhaps enjoy a picnic style lunch by the river by taking a packed lunch with you on the hike. Watch out for butterflies along the way, if you take the time you just might see some. The trek can be slippery when wet so please wear shoes with a good grip. In the afternoon you will drive back to Kota Kinabalu (approximately 3 hours). The evening in Kota Kinabalu is yours to spend as you please. You will stay tonight in your start-point hotel.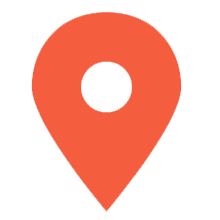 Day 8 : Sulaman Bay - Kota Kinabalu
Leave from your hotel in the morning and travel by private mini van to the countryside of Tembara in Tuaran (approx. 45 mins). Today you will kayak for approximately 3-4 hours in Sulaman Bay. Tembara is where your kayaking will begin and you will pass many places of interest. Learn about the local villages living in houses on stilts above the water, understand the importance of mangrove forests as you pass them by and learn about an important industry of fish farming in the area. Stop by a remote beach for a picnic lunch, a chance to relax and swim before kayaking back to Tembara. A support boat will be with you the whole time, should you need a break from paddling. You will then drive back to your hotel in Kota Kinabalu arriving late in the afternoon. Join your group for an optional final night dinner in town to celebrate the end of your Borneo adventure. Notes: This activity is dependent on weather conditions. If kayaking is not possible due to storms or high winds, your leader will discuss with the group what alternatives are on offer.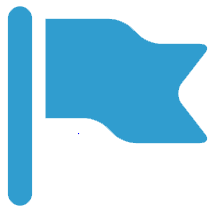 Day 9 : Kota Kinabalu
Your trip ends this morning after breakfast. There are no activities included today and you are free to depart at any time. If you are staying in Kota Kinabalu longer, then there are some additional activities that your leader can assist with booking. It's best to pre book these activities with your leader on Day 1. There's a scuba dive trip from Manukan Island to see the wonderful underwater world of Borneo, or an optional fun, interactive and educational visit to Mari Mari Cultural Village to see how indigenous ethnic groups of Borneo used to live. Please also remember Most Scuba Diving companies would recommend you don't fly for at least 24 hours after your last scuba dive.
What's Included?
Meals
6 Breakfasts, 3 Dinners
Transport
Kayak, Bicycle, Private mini van
Accommodation
Homestay (2 nights), Hostel (3 nights), Hotel (3 nights)
Included Activities
Sulaman Bay - Kayaking day trip
Important Details
Joining Point
Dreamtel Hotel - Kota Kinabalu
5 Jalan Padang
Kota Kinabalu
Sabah
88000
MALAYSIA
Phone: +(60) 88240333
Finishing Point
Dreamtel Hotel - Kota Kinabalu
5 Jalan Padang
Kota Kinabalu
Sabah
88000
MALAYSIA
Phone: +(60) 88240333
Physical preparation
The Mt Kinabalu climb is very challenging so the fitter you are the more enjoyable the experience will be. We recommend that you undertake regular aerobic exercise in the weeks before you travel, particularly if you are not in the habit of regular exercise. Walking, jogging, swimming or riding a bike are all good ways to increase your aerobic fitness, which will allow you to enjoy the climb to its fullest. As this is an active trip it is the expectation that all group members will climb Mt Kinabalu and no alternative options will be provided.
Important information
1. Please provide passport details at time of booking, as these are essential for booking services on this trip, including your Mt Kinabalu permit.
2. A Single Supplement to have our own room is only available on this trip for Days 1, 7 & 8 (Kota Kinabalu). All other nights will be in multi share or twin share rooms.
3. This is a very active trip and includes time at high elevation. You will need to have an excellent level of fitness to take part in all activities.
4. National Park regulations on the Via Ferrata climb state that participants must not be older than 70 or weigh more than 100 kg to embark on this route, and must be at least 1.3 meters tall. Closed shoes must be worn for the climb.
5. Please ensure you have travel insurance that covers you for the Via Ferrata activity on this trip.
BROCHURE UPDATE 2019
Please note this itinerary has changed after the brochure was printed. For all departures in 2019 we have removed the visit to Lupa Masa Camp and replaced it with an additional night at Poring Hot Springs on day 6. We have made this change due to Lupa Masa undergoing repairs to improve their facilities. A hike to Laganan Waterfall will also now be included from Poring Hot Springs.
Group leader
All Intrepid group trips are accompanied by one of our group leaders. The aim of the group leader is to take the hassle out of your travels and to help you have the best trip possible. Intrepid endeavours to provide the services of an experienced leader however, due to the seasonality of travel, rare situations may arise where your leader is new to a particular region or training other group leaders.
Your leader will provide information on the places you are travelling through, offer suggestions for things to do and see, recommend great local eating venues and introduce you to our local friends. While not being guides in the traditional sense, you can expect them to have a broad general knowledge of the places visited on the trip, including historical, cultural, religious and social aspects. At Intrepid we aim to support local guides who have specialised knowledge of the regions we visit. If you were interested in delving deeper into the local culture at a specific site or location then your leader can recommend a local guide service in most of the main destinations of your trip.
Safety
Many national governments provide a regularly updated advice service on safety issues involved with international travel. We recommend that you check your government's advice for their latest travel information before departure and ensure that your travel insurance covers you for all areas your itinerary covers. Please refer to our website's safety page for links to major travel advisories and updates on safety issues affecting our trips. We strongly recommend the use of a neck wallet or money belt while travelling, for the safe-keeping of your passport, flight tickets, cash and other valuable items. Leave your valuable jewellery at home - you won't need it while travelling. Many of our hotels have safety deposit boxes, which is the most secure way of storing your valuables. A lock is recommended for securing your luggage. Your leader will accompany you on all included activities, however during your trip you'll have some free time to pursue your own interests or relax and take it easy. While your leader will assist you with the available options in a given location, please note that any optional activities you undertake are not part of your Intrepid itinerary, and Intrepid makes no representations about the safety of the activity or the standard of the operators running them. Please use your own good judgement when selecting an activity in your free time. Please also note that your Leader has the authority to amend or cancel any part of the trip itinerary if it's deemed necessary due to safety concerns. For more details on the type of conditions and safety standards you can expect on your trip, please refer to Intrepid's operational safety policy on our website. We recommend that you take a moment to read through this information before travelling, and would appreciate any feedback on how well it's being implemented in the field:
https://www.intrepidtravel.com/safety-field
MT KINABALU: Please take time to read the following important notes concerning Mt Kinabalu: It will mainly be hot and humid in Borneo but the heights of Mt Kinabalu can be freezing. In the rainy season (Nov –Apr) you can expect hours of rain. Please be prepared for such conditions and pack accordingly. If you commonly feel discomfort or suffer health issues when experiencing either freezing or extremely hot temperatures, consider if this trip is right for you. On rare occasions weather conditions may prevent us from reaching the summit of the mountain. In this situation, please respect the decision made by your guides and leader. Mt. Kinabalu is a rewarding but difficult climb, please see below the advice given by the Sabah Parks regarding the climbing of Mt. Kinabalu: Travel together in your own group and stay with the mountain guide(s). You should not climb Mount Kinabalu if you have a history of suffering from the following conditions: Heart Disease, Hypertension, Chronic Asthma, Peptic Ulcer, Severe Anaemia, Diabetes, Epileptic fits, Arthritis, Palpitations, Hepatitis, Muscular Cramps, Obesity or any other sickness that may be triggered by severe cold, exertion and high altitude. If you suffer from knee or other join problems we do not recommend this trip for you. Acclimatization and altitude sickness: Altitude sickness has the potential to affect all trekkers from 2500m and higher. We ascend slowly and give our bodies plenty of time to adjust to the smaller quantities of oxygen in the air. However it is important to be aware of the normal altitude symptoms that you may encounter BUT NOT worry about: - Periods of sleeplessness - Occasional loss of appetite - Vivid, wild dreams at around 2500-3800m in altitude - Unexpected momentary shortness of breath, day and night - Periodic breathing that wakes you occasionally - Blocked Nose - Dry cough develops - Mild headache If you are feeling nauseous and dizzy be sure to let your group leader or local mountain guide know so that we can monitor your condition.
FIRE PRECAUTIONS: Please be aware that local laws governing tourism facilities in this region differ from those in your home country and not all the accommodation which we use has a fire exit, fire extinguishers or smoke alarms.
SEAT BELTS: Please be aware that local laws governing transportation safety may differ from those in your home country and not all the transport which we use is able to provide seat belts.
PETTY THEFT AND PERSONAL SAFETY: While travelling there is always the risk of pick-pocketing and petty theft, particularly in the more touristy cities. We recommend that you exercise caution when walking alone at night and encourage you to walk together and only on main, well-lit thoroughfares. Be particularly vigilant on public transport. Simple measures like carrying your day pack on your front, not hanging your bag over the back of your chair or on the floor and wearing a money belt will reduce any chance that your valuables should go missing.
Visas
As a general rule most countries expect that your passport has a minimum of 6 months validity remaining. Please ensure the name on your passport matches the name on your booking and airline tickets. Your passport details are required to complete your booking. Your consultant will contact you when this is required.
Take a copy of the main passport pages and other important documents with you, and leave another copy at home with family or friends.
Visas are the responsibility of the individual traveller. Entry requirements can change at any time, so it's important that you check for the latest information. Please visit the relevant consular website of the country or countries you're visiting for detailed and up-to-date visa information specific to your nationality. Your consultant will also be happy to point you in the right direction with acquiring visas. Visas can take several weeks to process, so familiarise yourself with any requirements as soon as you have booked your trip to allow for processing time.
MALAYSIA:
Most nationalities do not need visas to visit Malaysia as a tourist for up to three months. Please check with your relevant Malaysian embassy or consulate.
Why we love it
Borneo is the perfect place to be active and outdoors, and this trip will have you biking village backroads, summiting the heights of Mt Kinabalu, trekking through rainforest and kayaking down a river.
With two homestays, you'll get a true insight in to the 'real' Borneo at an authentic, community level
Experience next-level vistas on Mt Kinabalu as you summit for sunrise, before descending by the Via Ferrata – a special mountain pathway for climbers, the first of its kind in Asia
If you want to extend your adventure and experience more of Borneo's culture and wildlife, you can easily book this trip in conjunction with our Wild Sarawak trip to maximise your time here
Is this trip right for you
Check out our guide to trekking Mt Kinabalu here: https://www.intrepidtravel.com/adventures/guide-to-climbing-mt-kinabalu-borneo/
This is an active trip, and it is expected that all travellers have an excellent level of health and fitness and will be able to take part in all activities. There are no alternative activities to the cycling, Mt Kinabalu climb or kayaking activities, so if these don't sound like they are for you we suggest checking out our other Borneo trips to find a better match. While you don't need to be an ultra-athlete, the fitter you are the more you will enjoy the included activities and destinations.
National Park regulations state that for the via ferrata climb you must not be older than 70 or weigh more than 100 kilograms and must be above 1.3 meters in height.
The most challenging part of the trip is the Mt Kinabalu climb. It is physically taxing, involves taking part in strenuous physical activity above 2,800 metres and has a very early morning start in order to be at the summit for sunrise. 
The Single Supplement on this trip is only available for nights in Kota Kinabalu. Most other nights are in very basic multi-share accommodation and homestays with shared facilties and without nightly hot showers.
Pack light and be prepared to spend some nights without your main luggage (Mt Kinabalu,) and just carry what you need for the day and night in a day pack.
Health
All travellers need to be in good physical health in order to participate fully on this trip. When selecting your trip please make sure you have read through the itinerary carefully and assess your ability to cope with our style of travel. Please note that if, in the opinion of our group leader or local guide, any traveller is unable to complete the itinerary without undue risk to themselves and/or the rest of the group, Intrepid Travel reserves the right to exclude them from all or part of a trip without refund.
You should consult your doctor for up-to-date medical travel information or for any necessary vaccinations before departure. We recommend that you carry a first aid kit as well as any personal medical requirements as they may not easily be obtained at the locations on this trip. Please ensure that you are adequately prepared.
ALTITUDE SICKNESS:
Parts of your trip go above 2800 metres / 9200 feet where it is common for travellers to experience some adverse health effects due to the altitude - regardless of your age, gender and fitness. It even happened to Sir Edmund Hillary!
Before your trip:
Some pre-existing medical conditions are known to severely worsen at high altitude and be difficult to adequately treat on the ground, leading to more serious consequences. It is imperative that you discuss your pre-existing medical condition/s with your doctor. We understand certain medications are reported to aid acclimatizing to high altitude. Please discuss these options with your doctor.
During your trip.
While our leaders have basic first aid training and are aware of the closest medical facilities, it is very important that you are aware of the cause and effects of travelling at altitude, monitor your health and seek assistance accordingly.
Please read the following document carefully and, during your trip, utilise the table on the back daily to record your own perspective of your general health and any symptoms you may experience:
https://www.intrepidtravel.com/altitude-sickness
DENGUE FEVER:
Rare instances of dengue fever have been reported in this region. This virus is transmitted by mosquitoes. There is no vaccination against it, but there are preventative measures that you can take such as wearing long clothing, using repellent and being indoors particularly around dusk and dawn.
AIR POLLUTION
From June to October, Malaysia can experience air pollution from forest fires in Indonesia. The persistent hot and dry weather conditions also causes dust to remain suspended in the air and accumulate, causing haze. Please be aware of this if you suffer from any medical conditions exasperated by air pollution.
ZIKA VIRUS:
There have been reports of transmission of the mosquito-borne Zika virus in this region and we advise all travellers to protect themselves from mosquito bites. Given possible transmission of the disease to unborn babies, and taking a very cautious approach, we recommend all women who are pregnant or trying to get pregnant to consult with their doctors before booking their trip.
Food and dietary requirements
While travelling with us you'll experience the vast array of wonderful food available in the world. Your group leader will be able to suggest restaurants to try during your trip. To give you the maximum flexibility in deciding where, what and with whom to eat, generally not all meals are included in the trip price. This also gives you more budgeting flexibility. As a rule our groups tend to eat together to enable you to taste a larger variety of dishes and enjoy each other's company. There's no obligation to do this though.
Money matters
SPENDING MONEY:
When it comes to spending money on the trip, every traveller is a little different. You know your spending habits better than we do, so please budget a sensible amount for things like meals not included, drinks, shopping, optional activities and laundry. It's always better to bring a little more than you think you'll need. Also make sure you've read your trip details thoroughly so you know what's included in the trip price and what isn't. This should make budgeting a little easier. You'll find this info in the Inclusions section of your Essential Trip Information (that's this document).
We recommend USD180.00 for meals not included.
MALAYSIA
The official currency of Malaysia is the Ringgit (MYR).The most convenient and cheapest way to obtain local currency is by ATM. Foreign currency notes that are old, torn or faded can be very difficult to exchange, clean bills in small denominations are most useful.
CONTINGENCY FUNDS:
We try to plan for every eventuality, but there are still some things beyond our control. Please make sure you have access to an extra US$500 for emergencies (e.g. severe weather, natural disasters, civil unrest) or other events that result in unavoidable changes to the itinerary (e.g. transport strikes or cancellations, airport closures). Sometimes these things necessitate last minute changes to enable our trips to continue to run, and as a result there may be some extra costs involved.
The recommended amounts are listed in USD for the relatability of universal travellers, however the local currency is needed in the countries you are visiting.
TIPPING
If you're happy with the services provided a tip - though not compulsory - is appropriate. While it may not be customary to you, it's of great significance to the people who will take care of you during your travels, inspires excellent service, and is an entrenched feature of the tourism industry across many Intrepid destinations.
Optional Tipping Kitty:
On Day 1 your tour leader will discuss with you the idea of running a group tipping kitty, whereby everybody contributes an equal amount and then your tour leader pays the tips for drivers, local guides, and hotel staff (excludes restaurant tips). The leader will keep a running record of all monies spent which can be checked at any time, and any money remaining at the end of the tour returned to group members. This is often the easiest way to avoid the hassles of needing small change and knowing when and what is an appropriate amount to tip. Participation in this kitty at your own discretion, and you are welcome to manage your own tipping separately if you prefer. Please note the tipping kitty excludes tips for your tour leader.
Optional tipping kitty for this trip: MYR50 per person
Your Tour Leader:
You may also consider tipping your tour leader for outstanding service throughout your trip. The amount is entirely a personal preference, however as a guideline US$2-US$4 per person, per day can be used. Of course you are free to tip more or less as you see fit, depending on your perception of service quality and the length of your trip. Remember, a tip is not compulsory and should only be given when you receive excellent service.
Please don't tip with coins, very small denomination notes, or dirty and ripped notes. This is regarded culturally as an insult
MALAYSIA DEPARTURE TAX:
From 1st September 2019, all travellers departing Malaysia by air will be required to pay a departure levy. The amount depends on the destination as well as the flight class and ranges from RM8 - RM150.
What to take
What you need to bring will vary according to when you are travelling. Generally speaking, we recommend you pack as lightly as possible and make sure that you are able to carry and lift your own luggage, and walk with it for short distances. As well as your underwear, toothbrush and other items you always need to pack for travel, below are some items that you specifically need for this trip.
LAUNDRY- there will be limited laundry facilities on this trip. We recommend you take a few set of clothes to wear for times when you don't have access to a laundry. LOCAL DRESS Malaysia is a liberal Muslim country, and many Malaysian women do not wear headscarves. However, Malaysia is very conservative when compared with standards you may be accustomed to at home, and you should dress accordingly. As a general guideline, shoulders, cleavage and knees should be covered when traveling in Borneo except when on the beach. Wearing skimpy clothing is considered disrespectful to local culture at many of the small local communities we visit. ESSENTIALS - T-Shirts/cotton shirts - Long-sleeved top (for evenings when mosquitoes are out) - Long trousers/long skirt/shorts (Denim not recommended due to humidity – cotton or quick drying clothes are better) - Walking shoes or hiking boots with a good grip - Sandals/flip flops - Sun protection – hat, sunscreen, sunglasses, lip balm - Insect repellent - Small to medium size day backpack (for Mt KInabalu climb) - Head torch (a head torch is best for when you are climbing the summit of Mt Kinabalu) - Waterproof jacket - Warm hat and waterproof gloves - Warm layers (While climbing Mt Kinabalu it's important to note that temperatures can drop to below freezing, so make sure you pack several layers that can be added/removed as you ascend/descend) - Waterproof bag cover or plastic bags - Swimming costume You need to bring a main piece of luggage as well as a small to medium backpack for overnight trips (30-35 litres/8-9 gallons) that include Mt Kinabalu and the jungle camp. In this you will need to carry a change of clothes, torch (and/or head torch for trekking), toiletries, warm clothes and any other essentials. While trekking, we leave our main piece of luggage at a central point and return following the trek. RECOMMENDED - Personal medical kit. Your guide will carry a large kit but we recommend you carry items such as, mild pain killers, adhesive bandages and electrolytes. - Camera with spare batteries/charger - Electrical travel adaptor plug - Hand sanitizer - Water bottle – some hotels may have filtered drinking water to refill your bottle. - Money belt or pouch - Water purification tablets - Backpack or bag with shoulder strap – rather than wheelie bags OPTIONAL - A good book, a journal and music player - Playing cards - Travel washing line and Bio-degradable washing detergent PHOTOGRAPHY: We do not allow the use of video cameras when staying in the villages as it can be perceived by the local people as highly obtrusive. Please always ensure you receive permission before taking photos of local people, including from an adult if wishing to photograph children. HELMETS Helmets are compulsory for all Intrepid passengers and are provided on the cycling parts of this trip. If you prefer to bring your own helmet from home please do so. MORE! If you need some further tips for packing, you can always check out our ultimate packing list.
https://www.intrepidtravel.com/packing-list
WATER BOTTLE Consider bringing your own water bottle to refill along the way. The sale of bottled water contributes to an enormous environmental problem around the world. In addition to the water in bottles, the production of a 1 litre plastic bottle takes 2 litres of water and 200ml of oil. A large proportion ends up in limited landfill or discarded in waterways and natural environments. Although it can be difficult to avoid bottled water when travelling, please use the water dispensers which are provided at some of our accommodation or simply refill with tap water (your leader will advise whether tap water is safe to drink in your destination). When unable to avoid bottled water it is better to buy the largest available and distribute into your smaller bottle for the day.
Climate and seasonal
Please note occasionally the summit trail will be closed due to strong winds or heavy rainfall. When this happens no trekkers will be able to summit. This is a safety measure and is enforced by Sabah Parks staff and is beyond Intrepid's control. This can happen at any time of the year including outside of the wet season.
A couple of rules
Everyone has the right to feel safe when they travel. We don't tolerate any form of violence (verbal or physical) or sexual harassment, either between customers or involving our leaders, partners or local people. Sexual relationships between a tour leader and a customer are strictly forbidden.
Use or possession of illegal drugs will not be tolerated on our trips. If you choose to consume alcohol while travelling, we encourage responsible drinking, and expect that you'll abide by the local laws regarding alcohol consumption.
The sex tourism industry is known to exploit vulnerable people and have negative consequences on communities, including undermining the development of sustainable tourism. For this reason, patronising sex workers will not be tolerated on our trips.
By travelling with us you are agreeing to adhere to these rules. Your group leader has the right to remove any member of the group for breaking any of these rules, with no right of refund.
If you feel that someone is behaving inappropriately while travelling with us, please inform your tour leader or local guide immediately. Alternatively, contact us on the emergency contact number detailed in the Problems and Emergency Contact section of this Essential Trip Information.
Feedback
After your travels, we want to hear from you! We rely on your feedback. We read it carefully. Feedback helps us understand what we are doing well and what we could be doing better. It allows us to make improvements for future travellers.
http://www.intrepidtravel.com/feedback/
Emergency contact
GENERAL ISSUES ON YOUR TRIP
While we always endeavour to provide the best possible holiday experience, due to the nature of travel and the areas we visit sometimes things can and do go wrong. Should any issue occur while you are on your trip, it is imperative that you discuss this with your group leader or our local representative straight away so that they can do their best to rectify the problem and save any potential negative impact on the rest of your trip.
We recognise that there may be times when your group leader/local partner may not be able to resolve a situation to your satisfaction - if this is the case, please ask the leader to speak to their direct manager.
You may also choose to provide details in your online feedback, which we ask you to complete within 30 days of the end of your trip. But we do ask you to be aware that it is very difficult for us to provide any practical help after the trip is complete.
For general enquiries or questions about your booking, please contact your agent or adventure specialist, or visit us at www.intrepidtravel.com/contact-us
In case of a genuine crisis or emergency, you can reach our local operator on the number below.
Intrepid's Local Operator: +60 13 881 5813
Responsible travel
Our Responsible Travel Policy outlines our commitment to preserving the environment, supporting local communities, protecting the vulnerable and giving back to the places we travel. All our trip leaders, suppliers and staff are trained on these principles, and are core to us delivering sustainable, experience-rich travel.
Explore the different parts of our Responsible Travel Policy by visiting:
https://www.intrepidtravel.com/responsible-travel
http://www.intrepidtravel.com/ourtrips/rt/responsibletraveller
PALM OIL
While travelling through Eastern Sabah, you will likely notice that much of the land is covered in palm oil plantations. Check out our Boeneo Destnation page for more information about this hot topic:
http://www.intrepidtravel.com/borneo
When packing be aware that dress standards are conservative throughout Asia, especially outside major cities. To respect this and for your own comfort, we strongly recommend modest clothing. This means clothing that covers your shoulders and knees. Loose, lightweight, long clothing is both respectful and cool in predominantly hot Asian climates. In many rural areas in Asia women will need to wear modest clothing even to swim. Singlets and tank tops for daily wear are not unusual attire. When visiting religious sites men often need to wear long trousers and women a long skirt or sarong.
BIRDS NEST SOUP
Birds nest collection is an ancient tradition dating back to 500AD which is used to make bird nest soup. Today birds nest collection is a regulated practice with locals requiring a government harvesting licence to climb to the roofs of caves to collect the birds nest. The first collection takes place early in the breeding season before the swiftlets lay their eggs. The birds then make another nest in which they lay their eggs. After the young have left the nest a second collection is made. Care must be taken to assure that the nests are collected only after the young swiftlets have abandoned these nests. Edible birds nests are protected under the Birds Nest Ordinance and the Forest Enactment of 1968. There are heavy fines and penalties imposed on unlicensed collectors and Intrepid Travel asks our passengers to refrain from consuming birds nest soup or products to discourage unlicensed collection.
Accommodation notes
OCCASIONAL ALTERNATIVE ACCOMMODATION
The style of accommodation indicated in the day-to-day itinerary is a guideline. On rare occasions, alternative arrangements may need to be made due to the lack of availability of rooms in our usual accommodation. A similar standard of accommodation will be used in these instances.
TWIN SHARE / MULTI SHARE BASIS
Accommodation on this trip is on a twin/multishare basis. Please note there may be times where facilities will be shared rather than ensuite and rare occasions when you share a room with passengers travelling on a different Intrepid trip than your own.
CHECK-IN TIME
Throughout the trip we request that our hotels prepare rooms in time for our arrival, especially if we're arriving prior to normal check-in time. However this isn't always possible which means we won't be able to check-in immediately on arrival at some hotels. Instead, we can store our luggage and explore our new destination.
PRE/POST TRIP ACCOMMODATION
If you've purchased pre-trip or post-trip accommodation (subject to availability), you may be required to change rooms from your trip accommodation for these extra nights.
Please note some of the multishare/dormitory accommodation can be mixed gender.
Travel insurance
Travel insurance is compulsory for all our trips. We require that, at a minimum, you are covered for medical expenses including emergency repatriation. We strongly recommend that the policy also covers personal liability, cancellation, curtailment and loss of luggage and personal effects.
When travelling on a trip, you won't be permitted to join the group until evidence of travel insurance and the insurance company's 24 hour emergency contact number has been seen by your leader.
If you have credit card insurance your group leader will require details of the participating insurer/underwriter, the level of coverage, policy number and emergency contact number rather than the bank's name and credit card details. Please contact your bank for these details prior to arriving in-country.
http://www.intrepidtravel.com/insurance.php
IMPORTANT NOTE regarding the VIA FERRATA
This trip includes a Via ferrata activity that will be assessed by many travel insurance companies as an adventure activity. It is very important that you check with your travel insurance provider to ensure you will be covered for the Via ferrata activity.
If you have any problems finding a travel insurance provider that will cover you for the via ferrata activity, please contact us and we can recommend a provider that will cover you for this activity.
Your fellow travellers
As you travel on a group trip you will be exposed to all the pleasures and maybe some of the frustrations of travelling in a group. Your fellow travellers will probably come from all corners of the world and likely a range of age groups too. We ask you to be understanding of the various needs and preferences of your group - patience with your fellow travellers is sometimes required for the benefit of everyone's travel experience. Remember too that you have responsibilities to the group. If you are requested to be at a place at a certain time, ensure that you don't keep the rest of the group waiting. We have found time and time again that the very best trips we operate are those where the dynamics within the group work well - this takes just a little effort on your part. Due to privacy reasons we are unable to provide you with contact details and any personal information about your fellow travellers booked on your trip prior to departure.
SINGLE TRAVELLERS:
Our group trips are designed for shared accommodation and don't involve a compulsory single supplement. Single travellers share with people of the same gender in accommodation ranging from twin to multishare. Some of our itineraries have accommodation booked on a mixed gender share basis and where applicable this will be specified in our Essential Trip Information. On a selection of our trips, you have the option to pay a single supplement to ensure that you have your own accommodation (where available). Please note that this only applies to accommodation during the tour - pre-trip and post-trip accommodation will be booked on a single room basis.
Itinerary disclaimer
ITINERARY CHANGES:
Our itineraries are updated regularly throughout the year based on customer feedback and to reflect the current situation in each destination. The information included in this Essential Trip Information may therefore differ from when you first booked your trip. It is important that you print and review a final copy prior to travel so that you have the latest updates. Due to weather, local conditions, transport schedules, public holidays or other factors, further changes may be necessary to your itinerary once in country. The order and timing of included activities in each location may also vary seasonally to ensure our travellers have the best experience. Your tour leader will keep you up to date with any changes once on tour.
OPTIONAL ACTIVITIES:
A selection of optional activities that have been popular with past travellers are listed in the day-to-day itinerary. This isn't an exhaustive list and should be used as a guide only for some of what might be available. Prices are approximate, are for entrance only, and don't include transport to and from the sites or local guides unless indicated. All activities are subject to availability, and may be on a join-in basis. It may not be possible to do all the activities listed in the time available at each destination, so some pre-planning for what you are most interested in is advised. When it's recommended that travellers pre-book these activities, look for a note in the Special Information section of the day-to-day itinerary. For most, they can either be organised independently on the day, or let your leader know you are interested and they can assist.
Where activities are considered medium or high risk, we work with operators whose safety and credentials we have sighted and assessed. Although it is possible that you may find the same activity cheaper with another operator on the ground, we cannot vouch for the safety or quality of that operator. Medium and high risk activities not listed above have not been assessed by us and as such our staff and leaders are unable to assist you with organising these activities. Activities that contravene our Responsible Travel policies are also not listed. Please remember that the decision to partake in any activity not listed is at your own discretion and risk.
PASSPORT DETAILS
Please provide passport details at the time of booking. If we have not received these details at least a 45 days before the departure date of your tour, there is a risk the internal flight (if included on your tour) cannot be booked, and we will not be able to request permits to climb Mt Kinabalu.
BROCHURE UPDATE 2019
Please note this itinerary has changed after the brochure was printed. For all departures in 2019 we have removed the visit to Lupa Masa Camp and replaced it with an additional night at Poring Hot Springs on day 6. We have made this change due to Lupa Masa undergoing repairs to improve their facilities. A hike to Laganan Waterfall will also now be included from Poring Hot Springs.
ITINERARY CHANGE FROM 1st of July 2019
We have changed the kayaking day from Tunku Abdul Marine Park to Sulaman Bay, Tuaran.
Information as follows;
Leave from your hotel in the morning and travel by private mini van to the countryside of Tembara in Tuaran (approx. 45 mins). Today you will kayak for approximately 3-4 hours in Sulaman Bay. Tembara is where your kayaking will begin and you will pass many places of interest. Learn about the local villages living in houses on stilts above the water, understand the importance of mangrove forests as you pass them by and learn about an important industry of fish farming in the area. Stop by a remote beach for a picnic lunch, a chance to relax and swim before kayaking back to Tembara. You will then drive back to your hotel in Kota Kinabalu arriving late in the afternoon. Join your group for an optional final night dinner in town to celebrate the end of your Borneo adventure.
Accommodation
Homestay (2 nights),Hostel (3 nights),Hotel (3 nights)
More from Malaysia
9 Days from$2,135
START: Kota Kinabalu
FINISH: Kota Kinabalu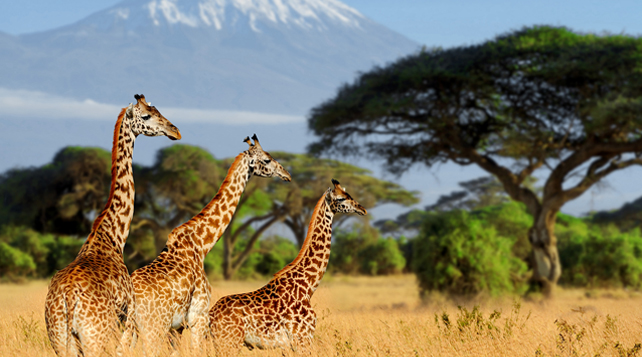 Kenya Safari!
Win a Classic African Adventure Tour to Kenya Overland Safari. Every NOVICA product purchased through the end of the year qualifies as an entry. Let the journey begin!