Essential Silk Road
Overview
Description
Imagine snow-capped mountains, cities that rise gleaming from the desert, epic canyons and massive blue-tiled mosques that match the colour of deep alpine lakes. Then imagine the once legendary stories of silk road all come to life here. On this journey through Kazakhstan, Kyrgyzstan and Uzbekistan you'll discover the beauty, history and overwhelming hospitality of Central Asia. From lakeside yurt to homestay, this tour immerses you in local life and reveals the best and brightest of the ancient Silk Road.
Start: Almaty
Finish: Almaty
Ages: 18 - 29
Theme: 18 to 29s
Accommodation: Hostel (6 nights), Yurt (1 night), Bungalow (1 night), Hotel (3 nights), Overnight Sleeper Train (1 night), Home Stay (1 night)
Destination: Almaty
Highlights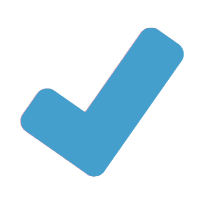 Not many travellers have places like Bishkek on their list – their loss! To crack the ancient Silk Road, you've got to leave the tourist trail in the rear-view mirror.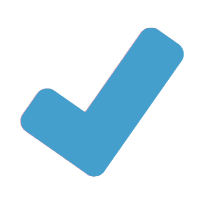 See the curious residue of severe Soviet-era architecture in Tashkent, where even the metro stations are fitted out with chandeliers and marble arches.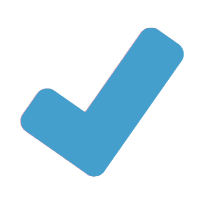 Grab a beer with the locals in the restaurant car of the overnight train to Almaty, watching the vast steppe glide past from the window.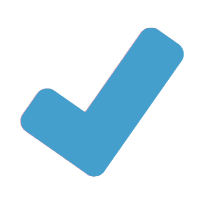 Get a taste of nomadic life when you spend the evening in a yurt camp on the edge of the world's second-largest alpine lake in the world, Issyk-Kul.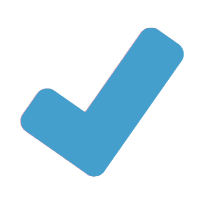 Feel your jaw drop when you see the massive mosques, mausoleums and minarets of Samarkand, many of which feature finely detailed mosaics.
Itinerary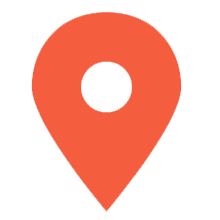 Day 1 : Almaty
Salemetsiz be! Welcome to Almaty, Kazakhstan! Your adventure begins with a welcome meeting at 6 pm at your accommodation. With the formalities out of the way, head out with your new travel buddies and your leader for a welcome dinner and get your first taste of this once nomadic country.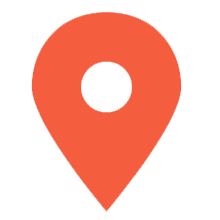 Day 2 : Charyn Canyon
Hit the road and head east on the 4-hour drive to Charyn Canyon. The incredible formations of this canyon are total photo fodder, and you'll arrive with time to explore. Lace up your hiking boots and head out in search of the perfect rock to sit on and soak it all up. There should be enough time to walk into the valley below, a four-kilometre trek that takes about an hour or two. Ask you leader for advice on which trail to follow and make sure you're back in time to watch the sunset over the red canyon. Your accommodation this evening will be a simple yurt or bungalow and the sky is made for stargazing.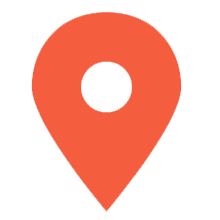 Day 3 : KAZ/KGZ Border Crossing - Karakol - Issyk-Köl
Continue south and cross the border into the mountains of Kyrgyzstan. Stop en route in Karakol (3.5 hours) to grab a bite and visit a few local highlights. Visit the Holy Trinity Cathedral, built in 1872 without a single nail, and Dungan Mosque, built in a shape of pagoda. Continue south to a yurt camp on the shore of Issyk-Köl – the second-largest alpine lake in the word. The views along the way are incredible, and watching the massive lake surrounded by mountains come into view is a heartstopper. Settle into your yurt camp and get a feel for classic nomad life, enjoying the peace of the water and taking in expansive views of the night sky.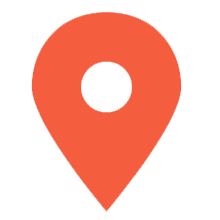 Day 4 : Bishkek
Your morning is as clear as the mountain air! Maybe do some sunbathing by the lake or take a dip (weather depending, of course). In the afternoon, jump in your private vehicle for a 5-hour drive to Bishkek. The capital of Kyrgyzstan, Bishkek is an evergreen city. Parks and boulevards filled with century-old oaks line the streets. You'll have time to explore tomorrow, so this evening you might want to kick back in your accommodation, or ask your leader for some restaurant recommendations.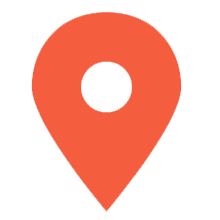 Day 5 : Bishkek
Take a guided tour of this lush, laidback city. Walking around Bishkek is kind of like going back in time, with the architecture showcasing the country's fascinating history. For example, the centre of the city is Ala-too Square, which was known as Lenin Square in the Soviet era. Lenin used to stand in in the middle, proudly gesturing towards the mountains. After your tour, a great place to explore on your own is Dubovy (Oak) Park, where you'll find a few open-air cafes perfect for people watching. If you're feeling brave Osh Market is noisy, crowded, and a perfect peek into a different side of local life.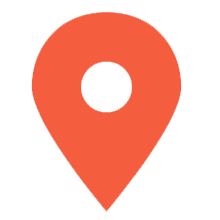 Day 6 : Kök-Bel
Get set for a full day of driving though big, beautiful landscapes. As the roads in Kyrgyzstan see little regular maintenance even short distances on a map can take hours. We think it's all part of the adventure, but it can be tiring. The road crosses the Suusamyr Valley – a high steppe plateau where the mountainous, lush surroundings are often photogenically dotted with yurts. Follow the Chychkan river that cuts through the Tien Shan range to your accommodation on the shore of Toktogul Reservoir at Kök-Bel. On arrival put your feet up or take a swim in the water, and don't be surprised if you are asked by the hospitable locals to join them in their picnic by the water.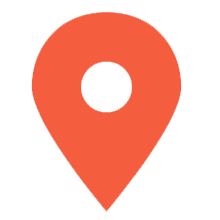 Day 7 : Osh
Prepare for another day on the road to Osh, which is 350 kilometres from the reservoir. The drive is the perfect occasion to break out the massive book you packed (just in case) or the podcasts you've been saving. Your private vehicle should roll into Osh in the afternoon, after which you're free to explore the second-largest city in Kyrgyzstan. Osh is often referred to as the 'Capital of the South' and has a history that dates to the BC 500. Despite being independent since 1991, remnants of the Soviet era still decorate the city.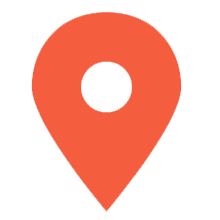 Day 8 : Osh - KGZ/UZB Border Crossing - Tashkent
Rise and shine, there's a lot to pack in before we leave Osh. First up is a visit to the only World Heritage site in Kyrgyzstan – Sulaiman-Too Sacred Mountain, also known as Solomon's Throne. For centuries Silk Road travellers have sought out the mountain's caves and their petroglyphs in the belief that they would be blessed with longevity. Return to Osh and visit the Jayma Bazaar, where you can pick up snack or a souvenir. Take a guided tour of the city's Soviet past with a walk to the massive Lenin statue that still stands opposite Osh's city hall. Hop back in your private vehicle and begin the border crossing into Uzbekistan at around midday. After passing through the border (approximately 1—2 hours), transfer to the station and board a local train bound for Tashkent (approx. 5.5 hrs). You'll arrive in Tashkent in the evening, where you'll probably be ready to rest after a huge day.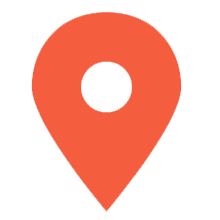 Day 9 : Samarkand
Transfer to the station for the high-speed train to Samarkand (approximately 2 hours). Located at the very centre of the ancient Silk Road, Samarkand is steeped in Central Asian history. Visit the blue-tiled buildings of the Registan on arrival. Hundreds of years ago this was the trading center on the silk road and the center of social life in the city. Afterwards, enjoy some free time in Samarkand with some guidance on where to go from your leader. Perhaps check out the impressive Shah-i-Zinda necropolis. This elaborate cemetery has monuments from the 14th and 15th centuries that reflect how art and architecture developed under the Timurid dynasty. Photo opportunities lie around every corner and on every pillar. In the evening you have the opportunity to visit a local family to watch them whip up some plov – the Central Asian rice dish you might have already fallen in love with.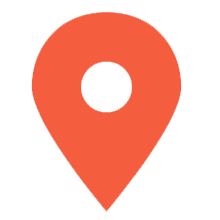 Day 10 : Tashkent
Use your morning in Samarkand to explore further and then return to Tashkent by high-speed train in the afternoon (approximately 2 hours). The rest of your day is free for you to explore Tashkent at your own pace. If yesterday's trip to the Registan sparked your interest in the major players of the Timurid dynasty, you might want to check out the State History Museum of the Timurids. If you're into artefacts, you can gaze on the world's oldest (allegedly) Qur'an in the Moyie Mubarek Library Museum. The best museum for an overview of the country's history is the unsurprisingly named History Museum of the People of Uzbekistan, where you can find information on ancient settlements, learn about the development of Zoroastrianism and learn about Russia's conquest and subsequent overthrowing.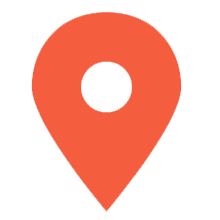 Day 11 : Tashkent - UZB/KAZ Border Crossing - Shymkent
A tour of the metro might not sound like much, but you haven't seen the absurdly beautiful underground stations of Tashkent yet. With design that flits between ballrooms and what can only be described as a futuristic city of Atlantis, the metro system is a photographer's dream. How lucky for you then that the ban on photography here was lifted in 2018, meaning you can snap and pose to your heart's content. Next up is the Chorsu Bazaar, where the epic domed roof houses Uzbek market classics – bags of spices, great snacks, and little trinkets characteristic of the area . Maybe stock up for the train later. Speaking of the train, you're boarding in the afternoon and travelling back to Kazakhstan. Arrive in Shymkent in the late afternoon.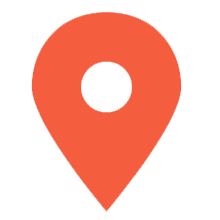 Day 12 : Sayram-Ugam National Park - Overnight Train
Leave the urban behind for the spoils of nature on a day trip to Sayram-Ugam National Park (approximately 1.5 hours). You've seen the mountains of Kazakhstan from afar. Now it's time to tackle them yourself. Enjoy trail walking through pristine wilderness along the Sayrum Su River, walking upstream to the ice-blue waters of Kol-Suu Lake. Keep an eye out along the way for wildlife like foxes, wolves and wild boar – all present in the park, though rare. Refuel with a picnic near the glacial Kol-Suu and then return to Shymkent. In the evening hop on the overnight train to Almaty. Enjoy beers in restaurant car and watch the world go by with the locals.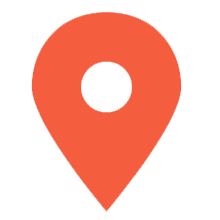 Day 13 : Almaty
Pull into Almaty station in the morning, disembark and head for breakfast (either at a local cafe or the accommodation) with your group, then follow your leader on a tour of the city's key monuments. Stuff like The Park of 28 Panfilov Guardsmen, Zenkoff Cathedral, the Green Market and Almaty Square are on the cards, plus a trip to the top of Kok Tobe Hill for views of the city and the surrounding mountains. The afternoon is free but there are tonnes of optional activities to keep you occupied, from a walk through the small Museum of History to ice skating among the mountains at the Medeu rink. Chat to your leader about your options and prices.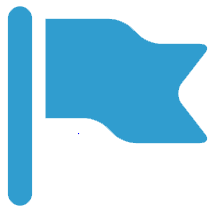 Day 14 : Almaty
Your tour though Central Asia comes to an end today. Say saw boliniz to your leader and start planning you next adventure.
What's Included?
Meals
6 Breakfasts, 5 Dinners
Transport
Private vehicle, High Speed Train, Overnight Sleeper Train, Day Train, Metro
Accommodation
Hostel (6 nights), Yurt (1 night), Bungalow (1 night), Hotel (3 nights), Overnight Sleeper Train (1 night), Home Stay (1 night)
Important Details
Joining Point
Hostel Eleon
118/120 A Sharipov Street
Almaty
KAZAKHSTAN
Phone: +7 8 (777) 229 0183
Finishing Point
Hostel Eleon
118/120 A Sharipov Street
Almaty
KAZAKHSTAN
Phone: +7 8 (777) 229 0183
Important information
1. A Single Supplement to have your own room is not available on this trip.
2. Please note that this is a multi country trip, so please read the visa information carefully in the Essential Trip Information and make sure you have the correct visa for different country.
Group leader
All Intrepid group trips are accompanied by one of our group leaders. The aim of the group leader is to take the hassle out of your travels and to help you have the best trip possible. Intrepid endeavours to provide the services of an experienced leader however, due to the seasonality of travel, rare situations may arise where your leader is new to a particular region or training other group leaders.
Your leader will provide information on the places you are travelling through, offer suggestions for things to do and see, recommend great local eating venues and introduce you to our local friends. While not being guides in the traditional sense, you can expect them to have a broad general knowledge of the places visited on the trip, including historical, cultural, religious and social aspects. At Intrepid we aim to support local guides who have specialised knowledge of the regions we visit. If you were interested in delving deeper into the local culture at a specific site or location then your leader can recommend a local guide service in most of the main destinations of your trip.
Safety
Many national governments provide a regularly updated advice service on safety issues involved with international travel. We recommend that you check your government's advice for their latest travel information before departure and ensure that your travel insurance covers you for all areas your itinerary covers. Please refer to our website's safety page for links to major travel advisories and updates on safety issues affecting our trips. We strongly recommend the use of a neck wallet or money belt while travelling, for the safe-keeping of your passport, flight tickets, cash and other valuable items. Leave your valuable jewellery at home - you won't need it while travelling. Many of our hotels have safety deposit boxes, which is the most secure way of storing your valuables. A lock is recommended for securing your luggage. Your leader will accompany you on all included activities, however during your trip you'll have some free time to pursue your own interests or relax and take it easy. While your leader will assist you with the available options in a given location, please note that any optional activities you undertake are not part of your Intrepid itinerary, and Intrepid makes no representations about the safety of the activity or the standard of the operators running them. Please use your own good judgement when selecting an activity in your free time. Please also note that your Leader has the authority to amend or cancel any part of the trip itinerary if it's deemed necessary due to safety concerns. For more details on the type of conditions and safety standards you can expect on your trip, please refer to Intrepid's operational safety policy on our website. We recommend that you take a moment to read through this information before travelling, and would appreciate any feedback on how well it's being implemented in the field:
https://www.intrepidtravel.com/safety-field
KAZAKHSTAN Kazakhstan is generally a safe country to travel in, provided you follow normal safety precautions.There have been occasional reports of foreigners being targeted by pickpockets in tourist or busy shopping areas or on public transport. Thieves posing as police officers or unsolicited 'meet-and-greet' drivers at airports have robbed travellers. Official taxi drivers and police officers have identification. If approached, ask to see credentials. Avoid taking unofficial taxis or taxis that have other passengers. Be careful when crossing streets as cars may not give way to pedestrians. Carry your passport, with appropriate registration, at all times (a certified copy is sufficient). Identification checks by police are common.
KYRGYZSTAN Few travellers will experience any safety issues in Kyrgyzstan if general precautions are followed. Take care if you go out after dark. Keep large amounts of money hidden at all times and be wary of strangers offering help or being over-friendly. Be particularly aware of your surroundings when using currency exchange offices. Thieves posing as off duty police, uniformed police or unsolicited 'meet and greet' drivers at airports are known to target travellers. Avoid walking alone at night and don't travel in unofficial taxis. Carry your passport, or a certified copy, at all times: identification checks by police are common.
UZBEKISTAN Uzbekistan is generally a very safe place to travel. Petty crime targeting foreigners and tourists sometimes occurs in Uzbekistan. A regulation has been introduced allowing only licensed taxis (with certain colour and signs and card payment equipment) to operate in Uzbekistan. However, unlicensed taxis continue to operate. You should use official taxis where possible. There have been reports of robberies by individuals posing as police officers. Avoid obvious displays of wealth, particularly in rural areas. Crime levels are higher at night. Avoid walking alone. It is illegal to photograph government and military buildings, and also public transport infrastructure, including metro stations. This may result in confiscation of equipment or detention. Check before taking photographs of government or security infrastructure. You should carry your passport with you at all times as this is a legal requirement in Uzbekistan. The police often carry out checks. There is a ban on the sale of alcohol and tobacco to those under 20.  Homosexuality is illegal under Uzbek law and is still very much frowned upon socially. You should take care over public displays of affection.
Visas
Visas are the responsibility of the individual traveller. Entry requirements can change at any time, so it's important that you check for the latest information. Please visit the relevant consular website of the country or countries you're visiting for detailed and up-to-date visa information specific to your nationality. Your consultant will also be happy to point you in the right direction with acquiring visas. Visas can take several weeks to process, so familiarise yourself with any requirements as soon as you have booked your trip to allow for processing time.
As a general rule most countries expect that your passport has a minimum of 6 months validity remaining. Please ensure the name on your passport matches the name on your booking and airline tickets. Your passport details are required to complete your booking. Your consultant will contact you when this is required.
Take a copy of the main passport pages and other important documents with you, and leave another copy at home with family or friends.
KAZAKHSTAN VISA
Many nationalities, including Australia, Germany, USA, Canada, United Kingdom and New Zealand do not require a visa for stays of up to 30 days. Please check with your local consulate for the most up to date requirements.
KYRGYZSTAN
Most nationalities do not require a visa to travel to Kyrgyzstan for up to 60 days, including Australia, Belgium, UK, Germany, Netherlands, Canada, New Zealand, Ireland, USA and Switzerland. Other nationalities should check with their nearest embassy and obtain a visa in advance if required. Please contact us should you need any supporting documents for your visa application. If you do require a visa you will need to obtain one through your closest consulate.
UZBEKISTAN VISAS
Many nationalities no longer require a visa for stays of up to 90 days, including most European countries, Great Britain, Australia & Canada.You can check if you are eligible for the visa free scheme here: https://e-visa.gov.uz/main
E-VISAS
For nationalities not included in the visa exemption list, including US citizens, an e-visa is available. The e-visa is issued for a period of stay in the territory of Uzbekistan up to 30 days with a single entry and is valid for 90 days from the date of issue. Travellers must submit an online application for a visa at least three working days before the planned date of travel to Uzbekistan. The consular fee for processing and issuing an e-visa is US$20 to be paid online. Please check if you are eligible for an e-visa and apply here: https://e-visa.gov.uz/main
INFORMATION REQUIRED FOR E-VISA APPLICATION
- Address of your joining point hotel (or if visiting Uzbekistan mid-trip, use:
Hotel Uzbekistan
45 Mirzamakhmud Musakhanov Street
Tashkent)
- You will need to have a scanned PDF copy of your passport to upload for your application
- You will need to upload a passport photo that meet the standard of ICAO - you can check here for the standards of the photo http://www.cgiistanbul.org/frontEnd/userfiles/files/ICAO%20Guidelines%20on%20Passport%20Photographs.pdf
- Your passport will need to be valid for at least three months after you've entered Uzbekistan to obtain a visa.
REGISTRATION IN UZBEKISTAN
All visitors to Uzbekistan must register with the local department of the Ministry of Internal Affairs within 3 working days after arrival. When staying at a hotel, you will be registered automatically. Please ensure you keep any registration documents issued by the hotel until you exit the country.
CUSTOMS
Some medications available over the counter or by prescription in other countries, such as sleeping tablets, may be illegal or restricted in Uzbekistan. You should declare all prescription medications and other restricted items on arrival in Uzbekistan, and carry a copy of the prescription with you.
Why we love it
Not many travellers have places like Bishkek on their list – their loss! To crack the ancient Silk Road, you've got to leave the tourist trail in the rear-view mirror.
See the curious residue of severe Soviet-era architecture in Tashkent, where even the metro stations are fitted out with chandeliers and marble arches.
Grab a beer with the locals in the restaurant car of the overnight train to Almaty, watching the vast steppe glide past from the window.
Get a taste of nomadic life when you spend the evening in a yurt camp on the edge of the world's second-largest alpine lake in the world, Issyk-Kul.
Feel your jaw drop when you see the massive mosques, mausoleums and minarets of Samarkand, many of which feature finely detailed mosaics.
Is this trip right for you
This trip takes you off the tourist trail and into the vast, wild expanses of Kazakhstan and Kyrgyzstan. If you want to be far, far away from everywhere – and from anything you've experienced before – this trip is for you.
In true adventure style, the trip involves some long travel days by private vehicle and trains. While this can be tiring, this is a great opportunity to sit back, unwind and let the sweeping views roll by.
We'll experience varying temperatures in the desert and out on the steppe. The days can be very hot, while at night, the mercury plummets. Make sure you bring warm, comfortable layers, drink plenty of water and take care to protect yourself from the sun. For women, we recommend bringing a scarf to cover your head and shoulders while on visits to mosques and mausoleums.
You'll get to experience a variety of different type of accommodation on this trip but most of the nights on this trip will be in multishare accommodation with shared facilities. Please check the itinerary for more details.
Health
All travellers need to be in good physical health in order to participate fully on this trip. When selecting your trip please make sure you have read through the itinerary carefully and assess your ability to cope with our style of travel. Please note that if, in the opinion of our group leader or local guide, any traveller is unable to complete the itinerary without undue risk to themselves and/or the rest of the group, Intrepid Travel reserves the right to exclude them from all or part of a trip without refund.
You should consult your doctor for up-to-date medical travel information or for any necessary vaccinations before departure. We recommend that you carry a first aid kit as well as any personal medical requirements as they may not easily be obtained at the locations on this trip. Please ensure that you are adequately prepared.
CENTRAL ASIA:
Some medications available over the counter or by prescription in your home country, such as sleeping tablets, may be illegal or restricted in Central Asia. Ensure you have a copy of any prescriptions as well as a letter from your doctor and be prepared to declare any prescription medication at customs.
Travel in forested areas brings the risk of exposure to tick-borne diseases. Ticks are very common in country areas and are most active from spring to autumn. Take precautions against insect bites, including the use of insect repellent.
Medical facilities are limited in Central Asia, with doctors and clinics often requiring payment in cash prior to providing services, even for emergency care. Standards in remote areas will be very basic.
The diet and hygiene standards of Central Asia may be very different from what you are used to so please take care with washing hands before meals etc and bring some medication/re-hydration salts etc should you experience stomach problems.
Giardia intestinalis, a parasite that can cause diarrhoea, is reported from time to time in the water supply and which may not be eradicated by purification methods such as tablets or iodine are used. For this reason we recommend against drinking unboiled tap water in all Central Asian cities.
Malaria is endemic in the southern and western parts of the country bordering Tajikistan and Uzbekistan, particularly in Batken, Osh and Zhele-Abdskaya provinces.
KAZAKHSTAN
Medical facilities in Kazakhstan are generally below Western standards. Most clinics and hospitals will require payment in cash, regardless of whether or not you have travel insurance.
Ticks are common in forested areas in spring to autumn and may carry tick-borne encephalitis. When walking in countryside areas take precaution against being bitten by insects, including the use of insect repellent.
Some medications available over the counter or by prescription in your home country, such as sleeping tablets or medication containing codeine, may be illegal or restricted in Kazakhstan. Carry a copy of any prescriptions along with a letter from your doctor and declare all prescription medication on arrival.
KYRGYZSTAN
Malaria is endemic in the southern and western parts of the country bordering Tajikistan and Uzbekistan, particularly in Batken, Osh and Zhele-Abdskaya provinces. Travel in forested areas brings the risk of exposure to tick-borne encephalitis. Ticks are very common from spring to autumn. Ensure you take precautions to prevent insect bites, such as covering up and using insect repellent. Medical facilities in Bishkek are limited and in remote areas the standard of medical services is very basic.
Food and dietary requirements
While travelling with us you'll experience the vast array of wonderful food available in the world. Your group leader will be able to suggest restaurants to try during your trip. To give you the maximum flexibility in deciding where, what and with whom to eat, generally not all meals are included in the trip price. This also gives you more budgeting flexibility. As a rule our groups tend to eat together to enable you to taste a larger variety of dishes and enjoy each other's company. There's no obligation to do this though.
CENTRAL ASIA
The Central Asian diet relies heavily on meat based dishes.There are options available for vegetarians, however these may at times be limited to plain noodles, bread, fruit, nuts, yoghurt, cheese, eggs etc. Those with particular dietary needs may choose to supplement meals with supplies bought from home or stock up at markets and supermarkets as you travel.
Money matters
SPENDING MONEY:
When it comes to spending money on the trip, every traveller is a little different. You know your spending habits better than we do, so please budget a sensible amount for things like meals not included, drinks, shopping, optional activities and laundry. It's always better to bring a little more than you think you'll need. Also make sure you've read your trip details thoroughly so you know what's included in the trip price and what isn't. This should make budgeting a little easier. You'll find this info in the Inclusions section of your Essential Trip Information (that's this document).
MEALS NOT INCLUDED:
Please budget for additional meals and expenses while on your trip. We suggest USD 300 for meals not included on this trip. Our suggestion is based on past traveller feedback but you may choose to spend more or less.
KAZAKHSTAN
The official currency in Kazakhstan is the Tenge (KZT). ATMs are common and credit cards are accepted at many shops, restaurants and hotels in larger cities. In smaller towns and in markets and street kiosks or cafes you will need local currency in smaller denominations. Currency exchange counters can be found in main shopping areas of cities or near markets and are likely to accept USD or EUR as the main currencies.
KYRGYZSTAN
The official currency of Kyrgyzstan is the Kyrgyzstan Som (KGS). This can only be obtained within Kyrgyzstan. Conversion of KGS back into other foreign currencies may prove difficult, even in neighbouring countries.  Kyrgyzstan is primarily a cash economy. ATMs are not widespread outside of Bishkek. Your leader will advise on the best places and times to withdraw or exchange money and suggest suitable amounts. EUR and USD are the best currencies to bring for exchange.
UZBEKISTAN:
The currency is the Uzbekistan som (UZS). UZS is not freely convertible. Exchanging som back into foreign currency can be difficult particularly if you do not retain receipts from the initial exchange into som. ATMs are available in major cities. Currency reforms in 2017 brought major change to private money exchange, making the black market obsolete. Your leader or hotel should be able to advise on the best place to change money nearby, with USD being the easiest to exchange. Some souvenir sellers and tourist restaurants may accept USD or EUR as payment but all other purchases in Uzbekistan must be made in local currency.
Please note that you should declare ALL currency on entry to and exit Uzbekistan. You will need to complete a foreign currency declaration form when you arrive, and keep a copy yourself. Failure to do so accurately, or exiting the country with more currency than when you entered may result in delays, fines or the additional sums being confiscated.
Ensure you exchange any unspent local currency prior to departure as there is no exchange office at the international airport.
CONTINGENCY FUNDS:
We try to plan for every eventuality, but there are still some things beyond our control. Please make sure you have access to an extra US$500 for emergencies (e.g. severe weather, natural disasters, civil unrest) or other events that result in unavoidable changes to the itinerary (e.g. transport strikes or cancellations, airport closures). Sometimes these things necessitate last minute changes to enable our trips to continue to run, and as a result there may be some extra costs involved.
The recommended amounts are listed in USD for the relatability of universal travellers, however the local currency is needed in the countries you are visiting.
What to take
What you need to bring will vary according to the trip style you have chosen, the countries you are visiting and when you are travelling. Generally speaking, we recommend you pack as lightly as possible and make sure that you are able to carry and lift your own luggage, and walk with it for short distances. Many travellers carry their luggage in a backpack, although an overnight bag with a shoulder strap would suffice if you travel lightly. Smaller suitcases or backpacks with wheels are convenient although we recommend your bag has carry or handles. A lockable bag or small padlock is useful as your luggage may get stowed separately and unattended while you travel on public transport or trains. Where Intrepid covers the cost of luggage storage during included day trips, we allow for one bag/backpack only, so it's advisable that you travel lightly and keep luggage to a limit of one item (plus your day pack). Extra luggage storage will be at your own expense. Below are some ideas and helpful tips on what you specifically need for this trip. ESSENTIALS: - Day pack: for carrying essentials when exploring destinations like water, camera, snacks, jacket, etc. - Lightweight clothing: A mixture of covering lightweight clothing and some warm layers (depending on the season) are recommended. It is best to check the weather and seasonal information before travelling. Please also bring clothing that covers arms and pants/skirts that go past the knee for entry into local religious sites. For women travellers, a light scarf is also a good idea for covering shoulders and arms. - comfortable shoes for full day walking/trekking: Closed-in shoes will help to protect your feet from cuts and scratches when walking through cities as well as bush/grass-lands, and will also act as a barrier protection in rare cases against bites or stings - Wind and waterproof jacket - Sun protection: hat, sunscreen, sunglasses, and lip balm RECOMMENDED: - Personal medical kit: we recommend you carry items such as mild pain killers, electrolytes, Band-Aids and insect repellent. - Water bottle: We recommend at least a 1.5 litre capacity. The sale of bottled water contributes to an enormous environmental problem around the world. In addition to the water in bottles, the production of a 1 litre plastic bottle takes 2 litres of water and 200ml of oil. A large proportion end up in limited landfill or discarded in waterways and natural environments. - Spare batteries. Our trips have access to power to recharge batteries for phones and cameras most days but we recommend you take spare batteries for your camera. - Electrical travel adapter plug - Inner sleep sheet/bag for trains or overnight stays in yurt - Money belt - Torch or flash light - Hand sanitizer OPTIONAL: - Ear plugs to guard against street noise and snorers. - A good book, a journal and music player for overnight train rides and longer drives. - Images from home: During our trip there will be many opportunities for you to meet and talk with locals. One way to start any conversation is with pictures. We recommend that you bring some photos / postcards of your family, home, city or country where you live, animals peculiar to your country etc. VALUABLES: Please try to avoid bringing unnecessary valuables, and use your hotel safe. We strongly recommend that you photocopy all important documents e.g. air tickets, passport, vaccination certificate, etc. and keep the copies separate from the originals. While not valid, a photocopy makes it very much easier to obtain replacements if necessary. MORE! If you need some further tips for packing, you can always check out our ultimate packing list
https://www.intrepidtravel.com/packing-list
Climate and seasonal
UZBEKISTAN
It can get very hot in summer months, particularly in July when temperatures can be above 40C. Be prepared for cooler nights when in the mountains, desert at night or when travelling in April/May or October/November.
A couple of rules
Everyone has the right to feel safe when they travel. We don't tolerate any form of violence (verbal or physical) or sexual harassment, either between customers or involving our leaders, partners or local people. Sexual relationships between a tour leader and a customer are strictly forbidden.
Use or possession of illegal drugs will not be tolerated on our trips. If you choose to consume alcohol while travelling, we encourage responsible drinking, and expect that you'll abide by the local laws regarding alcohol consumption.
The sex tourism industry is known to exploit vulnerable people and have negative consequences on communities, including undermining the development of sustainable tourism. For this reason, patronising sex workers will not be tolerated on our trips.
By travelling with us you are agreeing to adhere to these rules. Your group leader has the right to remove any member of the group for breaking any of these rules, with no right of refund.
If you feel that someone is behaving inappropriately while travelling with us, please inform your tour leader or local guide immediately. Alternatively, contact us on the emergency contact number detailed in the Problems and Emergency Contact section of this Essential Trip Information.
Feedback
After your travels, we want to hear from you! We rely on your feedback. We read it carefully. Feedback helps us understand what we are doing well and what we could be doing better. It allows us to make improvements for future travellers.
http://www.intrepidtravel.com/feedback/
Emergency contact
GENERAL ISSUES ON YOUR TRIP
While we always endeavour to provide the best possible holiday experience, due to the nature of travel and the areas we visit sometimes things can and do go wrong. Should any issue occur while you are on your trip, it is imperative that you discuss this with your group leader or our local representative straight away so that they can do their best to rectify the problem and save any potential negative impact on the rest of your trip.
We recognise that there may be times when your group leader/local partner may not be able to resolve a situation to your satisfaction - if this is the case, please ask the leader to speak to their direct manager.
You may also choose to provide details in your online feedback, which we ask you to complete within 30 days of the end of your trip. But we do ask you to be aware that it is very difficult for us to provide any practical help after the trip is complete.
For general enquiries or questions about your booking, please contact your agent or adventure specialist, or visit us at www.intrepidtravel.com/contact-us
In case of a genuine crisis or emergency, you can reach our local operator on the number below.
Intrepid's Local Operator: +996555303025
Responsible travel
Our Responsible Travel Policy outlines our commitment to preserving the environment, supporting local communities, protecting the vulnerable and giving back to the places we travel. All our trip leaders, suppliers and staff are trained on these principles, and are core to us delivering sustainable, experience-rich travel.
Explore the different parts of our Responsible Travel Policy by visiting:
https://www.intrepidtravel.com/responsible-travel
http://www.intrepidtravel.com/ourtrips/rt/responsibletraveller
LOCAL DRESS
We recommend that you dress respectfully at all stages of the trip especially when in and around religious sites. In Central Asia both men and women generally dress very conservatively by covering their legs and shoulders. Women are advised to cover their heads when entering functioning Orthodox churches and mosques, while men should remove their hats.
KAZAKHSTAN
Standards of dress and behaviour are conservative in Kazakhstan. Take care not to offend. If in doubt, dress conservatively and seek local advice. During Ramadan, take care to respect religious and cultural sensitivities, rules and customs. In particular, avoid eating, drinking and smoking in public in the presence of people who are fasting.
Accommodation notes
OCCASIONAL ALTERNATIVE ACCOMMODATION
The style of accommodation indicated in the day-to-day itinerary is a guideline. On rare occasions, alternative arrangements may need to be made due to the lack of availability of rooms in our usual accommodation. A similar standard of accommodation will be used in these instances.
TWIN SHARE / MULTI SHARE BASIS
Accommodation on this trip is on a twin/multishare basis. Please note there may be times where facilities will be shared rather than ensuite and rare occasions when you share a room with passengers travelling on a different Intrepid trip than your own.
CHECK-IN TIME
Throughout the trip we request that our hotels prepare rooms in time for our arrival, especially if we're arriving prior to normal check-in time. However this isn't always possible which means we won't be able to check-in immediately on arrival at some hotels. Instead, we can store our luggage and explore our new destination.
PRE/POST TRIP ACCOMMODATION
If you've purchased pre-trip or post-trip accommodation (subject to availability), you may be required to change rooms from your trip accommodation for these extra nights.
Travel insurance
Travel insurance is compulsory for all our trips. We require that, at a minimum, you are covered for medical expenses including emergency repatriation. We strongly recommend that the policy also covers personal liability, cancellation, curtailment and loss of luggage and personal effects.
When travelling on a trip, you won't be permitted to join the group until evidence of travel insurance and the insurance company's 24 hour emergency contact number has been seen by your leader.
If you have credit card insurance your group leader will require details of the participating insurer/underwriter, the level of coverage, policy number and emergency contact number rather than the bank's name and credit card details. Please contact your bank for these details prior to arriving in-country.
http://www.intrepidtravel.com/insurance.php
Your fellow travellers
As you travel on a group trip you will be exposed to all the pleasures and maybe some of the frustrations of travelling in a group. Your fellow travellers will probably come from all corners of the world and likely a range of age groups too. We ask you to be understanding of the various needs and preferences of your group - patience with your fellow travellers is sometimes required for the benefit of everyone's travel experience. Remember too that you have responsibilities to the group. If you are requested to be at a place at a certain time, ensure that you don't keep the rest of the group waiting. We have found time and time again that the very best trips we operate are those where the dynamics within the group work well - this takes just a little effort on your part. Due to privacy reasons we are unable to provide you with contact details and any personal information about your fellow travellers booked on your trip prior to departure.
SINGLE TRAVELLERS:
Our group trips are designed for shared accommodation and don't involve a compulsory single supplement. Single travellers share with people of the same gender in accommodation ranging from twin to multishare. Some of our itineraries have accommodation booked on a mixed gender share basis and where applicable this will be specified in our Essential Trip Information. On a selection of our trips, you have the option to pay a single supplement to ensure that you have your own accommodation (where available). Please note that this only applies to accommodation during the tour - pre-trip and post-trip accommodation will be booked on a single room basis.
Itinerary disclaimer
ITINERARY CHANGES:
Our itineraries are updated regularly throughout the year based on customer feedback and to reflect the current situation in each destination. The information included in this Essential Trip Information may therefore differ from when you first booked your trip. It is important that you print and review a final copy prior to travel so that you have the latest updates. Due to weather, local conditions, transport schedules, public holidays or other factors, further changes may be necessary to your itinerary once in country. The order and timing of included activities in each location may also vary seasonally to ensure our travellers have the best experience. Your tour leader will keep you up to date with any changes once on tour.
OPTIONAL ACTIVITIES:
A selection of optional activities that have been popular with past travellers are listed in the day-to-day itinerary. This isn't an exhaustive list and should be used as a guide only for some of what might be available. Prices are approximate, are for entrance only, and don't include transport to and from the sites or local guides unless indicated. All activities are subject to availability, and may be on a join-in basis. It may not be possible to do all the activities listed in the time available at each destination, so some pre-planning for what you are most interested in is advised. When it's recommended that travellers pre-book these activities, look for a note in the Special Information section of the day-to-day itinerary. For most, they can either be organised independently on the day, or let your leader know you are interested and they can assist.
Where activities are considered medium or high risk, we work with operators whose safety and credentials we have sighted and assessed. Although it is possible that you may find the same activity cheaper with another operator on the ground, we cannot vouch for the safety or quality of that operator. Medium and high risk activities not listed above have not been assessed by us and as such our staff and leaders are unable to assist you with organising these activities. Activities that contravene our Responsible Travel policies are also not listed. Please remember that the decision to partake in any activity not listed is at your own discretion and risk.
Accommodation
Hostel (6 nights),Yurt (1 night),Bungalow (1 night),Hotel (3 nights),Overnight Sleeper Train (1 night),Home Stay (1 night)
More from Kazakhstan
14 Days from$2,187
START: Almaty
FINISH: Almaty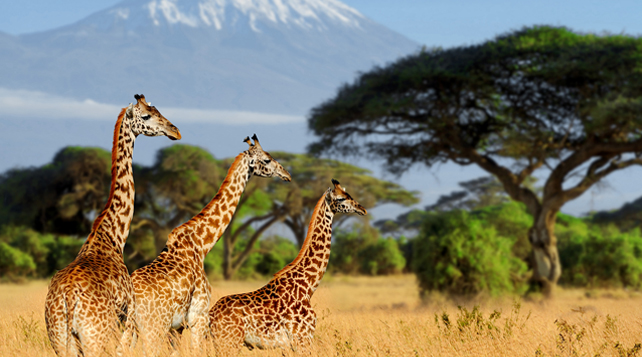 Kenya Safari!
Win a Classic African Adventure Tour to Kenya Overland Safari. Every NOVICA product purchased through the end of the year qualifies as an entry. Let the journey begin!