North & South India Real Food Adventure
Overview
Description
Spend over three weeks discovering the sights, sounds and flavours of India. From Delhi to Hyderabad and via the ethereal beauty of Rajasthan, experience the best street food in Delhi, the beautiful sight of the Taj Mahal in Agra, the delightful taste of Rajasthan's traditional cuisine in Jaipur and Udaipur, the colours of India's markets and bazaars and how to cook up delicious regional Indian dishes in a number of inspiring cooking classes. Relax on Goa's beaches, see Jaipur's breathtaking Palace of the Wind, explore the vibrant food scene of Mumbai and spend time in rural Rajasthan living it up in a 17th-century fort. Wander around a tea farm in Periyar, take to the water on a houseboat in the Kerala backwaters and enjoy cooking demonstrations in Madurai and Kochi. Finish in one of India's most iconic cities, Hyderabad, famed for its inimitable Biryani. You will relish every bit of this sensory trip through the heart of southern India. This unforgettable journey into the cultural and gastronomic heart of North & South India will satisfy every appetite.
Start: Delhi
Finish: Hyderabad
Ages: 15 - 99
Theme: Food
Accommodation: Hotel (20 nights), Heritage Property (2 night), Overnight Sleeper Train (2 nights), Homestay (1 night)
Destination: Hyderabad
Highlights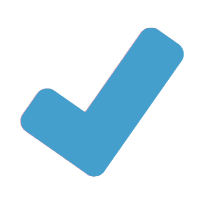 Get a real taste of some of India's most famous culinary traditions – Mughal, Rajasthani, and the Portuguese-tinged flavours of Goa – while feasting with locals in family-run restaurants, rural homes, or in temples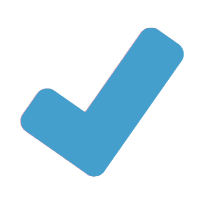 Get in touch with an amazing array of street food on eye-opening and adventurous cuisine crawls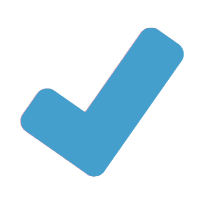 Take in the splendor of the Taj Mahal in Agra, followed by a cooking demonstration and lunch in a local home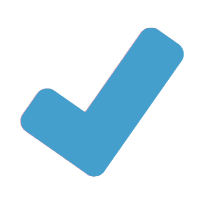 Visit a working spice farm to view the secret 'building blocks' of Indian cuisine at their source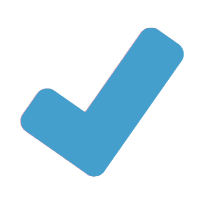 Learn to prepare your own authentic regional Indian dishes from expert home cooks and working chefs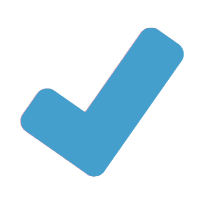 Taste the true heart of India through its food – explore the ingredients, flavours and tastes of the key southern Indian food regions of Karnataka, Kerala and Tamil Nadu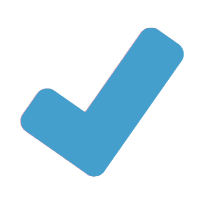 Get a truly local insight into Madurai's street food scene guided by a passionate foodie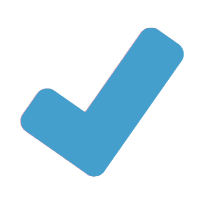 Learn about Chettinad cuisine an impressive nineteenth century mansion – the Chettiars have a reputation of eating like kings!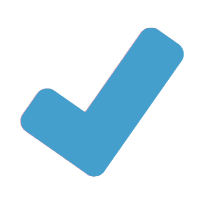 Discover the influence of Islam in Hyderabad and feast on one of India's most famous cuisines, especially the renowned Hyderabadi Biryani – arguably the best in the country.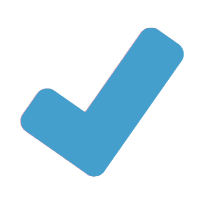 Please provide your full name exactly as it appears on your passport at the time of booking (including any middle names listed on your passport) for flight tickets. Ticketing fees may apply for amendments to details within 45 days of departure, and in some cases you will be required to cover the cost of issuing a new ticket
Itinerary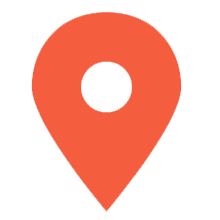 Day 1 : Delhi
Namaste! Welcome to India. Delhi is an excitingly chaotic capital city – filled with historical sites from different eras, museums and galleries, shops and endless bazaars, there's plenty to see, do, and eat. Your adventure begins with an important welcome meeting at 6 pm. Afterwards, celebrate the start of a memorable food adventure with a short stroll to a local restaurant. Here you'll enjoy your first taste of North Indian flavours over a delicious – and completely vegetarian – feast. Perhaps partake in a kulfi falooda (ice cream-style dessert) after dinner from a hole-in-the-wall place, considered one of the top-spots for kulfi in Delhi.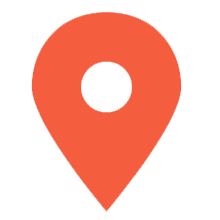 Day 2 : Delhi
This morning venture out to Old Delhi, wandering through alleyways for an authentic Delhi street food breakfast. Keep your eye out for the local chai wallah, renowned for his delicious milky tea. Next, jump on the city's metro system and head to Jama Masjid – Delhi's oldest mosque. While Hinduism is the dominant religion in Delhi, there is also a significant Sikh population, so continue the religious theme over a vegetarian lunch at a local Sikh temple. After lunch, tour Chandni Chowk – one of the oldest and busiest markets in Old Delhi. Visit the spice warehouses in the back alleys of Khari Baoli and meet a seller to hear them talk spice mixes for the market. Visit the Gali Paranthe Wali (lane of parathas), which has been in operation since the 1870s. Parathas are one of the most popular unleavened flat breads in Punjabi North Indian cuisine, so taste some delicious variations with fillings like potatoes, cauliflower and cottage cheese. Tonight, you've got the option to visit a local family for a home-cooked meal. This provides an insight into the day-to-day life of Delhites, so find out some secret recipes, get involved in the meal or just chat with your welcoming hosts.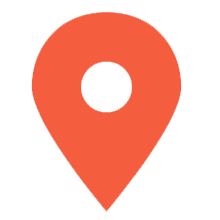 Day 3 : Agra
Get your first experience of Indian train with an air-conditioned ride to Agra (approximately 3 hours). Famed for the evocative Taj Mahal, Agra is a city of fascinating history, rich in Mughal heritage, lush gardens and exquisite structures. Agra is also home to one of the finest looking forts in India – Agra Fort. Enter the dark red sandstone stronghold and search through throne rooms and tiny but ornate mosques. For lunch, join a Mughlai cooking demonstration. Meet a passionate cook, who'll teach you how to prepare classics such as malai ki sabzi (vegetables cooked with cream) and onion paratha (flatbread stuffed with onions and potato) – obviously depending on the season. Afterwards, head to the Taj Mahal, wandering the grounds and taking in the changing vistas as day turns to evening – a truly unforgettable experience. For dinner, you could book in to a chaat crawl – a savoury snack, like fried potatoes or samosa broken into pieces with chutney, typically served from roadside stalls or carts. Fast food: Indian style.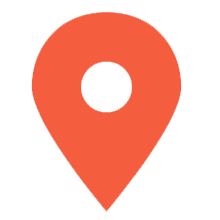 Day 4 : Jaipur
Drive to the 'Pink City' of Jaipur (approximately 5 hours). Jaipur was designed by royalty and has delighted visitors for centuries with its pink-hued buildings, wonderful bazaars, and rainbow of bright colours dancing along hectic streets. Stop at India's most photographed building after the Taj Mahal – the Hawa Mahal or 'Palace of the Winds'. Here, royal maidens once watched the streets below through the fabulous jali (lattice screens) which hid them from prying male eyes. Today, snake charmers and fortune-tellers ply their trade below the same hideaway. Visit the oldest chai wallah in the city along your way, cool down with a delicious kulfi and marvel at the sheer range of produce on display at the markets. In the evening, you may wish to check out the extravagance of a Bollywood blockbuster, with all the Hollywood-style elements of action, romance, drama and music (sometimes all rolled into one), at the spectacular Raj Mandir Cinema. Your leader will also have plenty of dinner suggestions.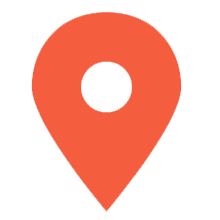 Day 5 : Jaipur
Travel out to the old capital of Amber and explore the hilltop complex known as the Amber Fort. Set in stunning surroundings overlooking Maota Lake, this opulent palace is the legacy of a fallen empire and a superb example of Rajput architecture. One of its most spectacular buildings is the Sheesh Mahal. With its walls completely covered with tiny mirrors, the hall becomes a dazzling fantasy with the light of a single match. For lunch, try a local favourite – kachori. Kachoris are deep fried bread stuffed with vegetables and lentils and are one of the most sought-after snacks in north India. If sweets are your thing, try the mawa kachori – dried fruit and mawa (milk solids) stuffed kachori, deep-fried and coated in sugar syrup. Later on, you will learn the secrets of Rajasthani cuisine in a hands-on cooking class, sitting down to a sumptuous dinner of all you have prepared.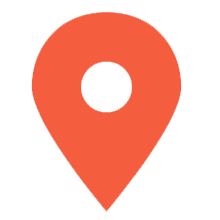 Day 6 : Bijaipur
Leave the city behind and drive approximately 6 hours to a local heritage stay located in the Vindhyanchal Hills in the Mewar region of south-central Rajasthan – a great opportunity to learn about rural life and culinary customs. You'll also stop en route to enjoy lunch with a local family. Your accommodation for the next two nights will be at 16th-century Castle Bijaipur – now a heritage hotel with domes, arched windows and doorways, all within the original fortified walls. Enjoy the palace's blend of colonial and Mughal architecture as you relax by the pool or in the gardens, pampered by Mewar hospitality.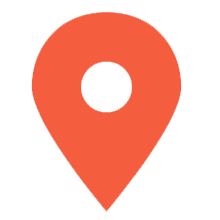 Day 7 : Bijaipur
Today you'll jump in a jeep and explore the surrounding farming communities. This is a major agricultural area and, depending on the season, you will pass through fields growing wheat, corn, maize, lentils, aubergine, spinach, fenugreek, okra, green chilies, tomatoes, potatoes, gourd, onion and garlic. Some of India's known spices, such as turmeric and cumin, are also grown here. In the late afternoon, return to your heritage stay and join the estate's chef to discover how these ingredients are used in Rajhasthani cooking. Savour the results over a delicious dinner in the palace grounds with your small group – a truly special experience.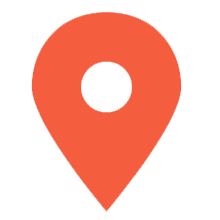 Day 8 : Udaipur
Travel to Udaipur (approximately 4 hours' drive). Udaipur is known for its Hindu temples and palaces but there are also some small but renowned Jain temples in the city. Jainism is a minority religion in India and is considered among the most rigorous spiritually motivated diets in India. Once you've arrived, enjoy a street food snack tasting and lunch in the Old City. Tonight, you'll have a free evening for dinner. Udaipur has several delicious rooftop restaurants, so climb some stairs, choose a restaurant and settle in to watch the sun set over one of the city's shimmering central lakes.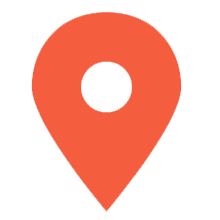 Day 9 : Udaipur
Udaipur, also known as the 'City of Lakes', is built around the shores of Lake Pichola and full of fascinating temples, ornate palaces and impressive 'havelis' (merchant homes). Take some time to discover its winding streets and shops full of traditional Rajasthani wares. Visit the City Palace – one of the largest royal palaces in India – and check out the unbelievable treasures within, from vivid murals to antiques and royal utensils. The rest of the day is free for your own exploration.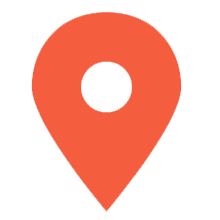 Day 10 : Overnight Train
Begin today at the local market to collect ingredients for a cooking class, where you will learn how to prepare a traditional north Indian thali meal. A thali comprises of several dishes served on one large plate, and vary depending on which region the thali is prepared in. As you're in Udaipur, you will make a vegetarian thali. Typical dishes include rice, dahl, vegetables, roti, papad (deep-fried flat bread), curd (yoghurt), small amounts of chutney or pickle, and a sweet dish to top it off. After all that cooking, enjoy the fruits of your labour for lunch. Afterwards, transfer by private vehicle to the Abu Road train station (approximately 3 hours). Tonight, you'll board an overnight train bound for one of India's great cities – captivating Mumbai (approximately 16 hours). The train will depart late evening and arrive after midday tomorrow.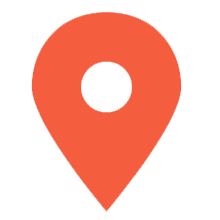 Day 11 : Mumbai
Arrive in Mumbai after your overnight train, reaching your hotel by mid-afternoon. Known as Bombay until its name change in 1995, Mumbai is India's commercial capital and largest city. Some would say that Mumbai is also the food capital of India. This is the heart of Marathi cuisine; however, you will also find huge culinary diversity that celebrates regional cuisines from across the country. In the late afternoon, wander down Marine Drive to Chowpatty Beach. Enjoy the sunset and snack on bhel puri (tangy puffed rice and vegetable chaat), pav bhaji (a thick vegetable curry served with bread) and other renowned Mumbai street foods.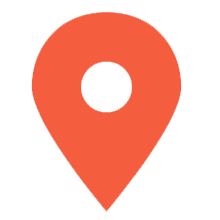 Day 12 : Mumbai
Time for some sightseeing and soaking up the atmosphere of this incredible metropolis. Marvel at the remarkable Mahalaxmi Dhobi Ghat. At 140 years old, it's Mumbai's oldest laundry and, with over 1000 troughs, it is also the world's largest open-air, human-powered one. Next, take in some of the key landmarks including the impressive World Heritage Site and historic railway station of Chhatrapati Shivaji Terminus. For lunch, seek out a restaurant known for serving Parsi cuisine, whose community is largely concentrated in Mumbai. The Parsi peoples are descendants of Zoroastrians who are believed to have immigrated from Persia to India in the 10th century. Drop past Mumbai's bustling Crawford Markets, and then the rest of the afternoon and the evening are free for your own food adventures. Perhaps take high tea at the iconic Taj Hotel, or stake out one of the myriad fabulous restaurants in this city which cater for all budgets – your group leader will have plenty of suggestions.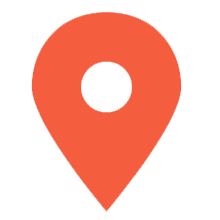 Day 13 : Goa
Take a flight from Mumbai to Goa (approximately 1 hour), arriving in the early afternoon. The locals say that time moves more slowly in Goa, so this is the perfect opportunity to enjoy a bit of tranquillity in an often-frenetic country. Tinged with a Portuguese flavour, the state of Goa is blessed with lovely beaches, rich traditions, World Heritage-listed buildings and mouth-watering food. Goa's dense forested areas and favourable climate also make it a perfect location to grow the spices liberally used in its cuisine. TIn the late afternoon, visit a local spice farm that uses organic methods of cultivation. For the daring, try a taste of feni – a spirit made from either coconut or the juice of the cashew apple, much-loved in this region. In the evening, perhaps enjoy a meal at one of the shacks that line the beach. Goa is renowned for its seafood, and variations of a fish curry with coconut and served with rice has become a regional classic.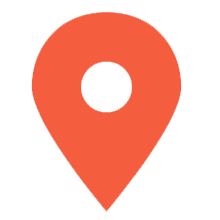 Day 14 : Goa
In the morning, join a passionate cook who has lived in Goa all her life. Take a guided tour through the markets and get to know the building blocks of Portuguese-tinged Goan cuisine, followed by a final hands-on cooking class. Learn to prepare meals such as hot pork vindaloo or chicken xacuti and enjoy a laid-back Goan lunch. The afternoon is free for some shopping, perhaps a visit to Panaji, or simply some time to relax on the beach. Tonight, savour a group meal of seafood and spicy curry and reminisce on your Indian food finds.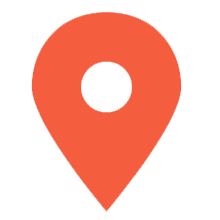 Day 15 : Bangalore
Namaste! Welcome to India. A fusion of modernity and tradition, the vibrant colours of India are truly captivating. Be at one with bustling cities, surrender to the simplicity of villages, and feel the touch of the land's spirituality. A journey through India is enriching, inspiring and unforgettable. Your adventure will begin with a 6pm welcome meeting in the hotel. Please look for a note in the hotel lobby or ask the hotel reception where it will take place. If you're going to be late, please inform the hotel reception as soon as possible. We'll be verifying your insurance details and next of kin information at this meeting, so please ensure you have all these details ready.  Your trip starts in Bangalore (aka Bengaluru), the capital of Karnataka State. Bangalore is the centre of India's high-tech industry but is also known for its abundance of parks and green spaces. Enjoy an authentic Bangalorean dinner after the welcome meeting, followed by an orientation walk near the famous Mahatma Gandhi Road. This road is one of the busiest in the city and captures the metropolitan spirit of Bangalore ¬with a bounty of stores, food outlets and restaurants near the offices and metro stations.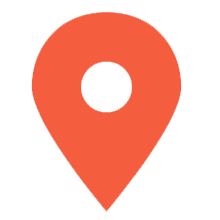 Day 16 : Kodagu
Start the day in Bangalore with a breakfast before a private vehicle will transport you to the verdant landscapes of the Western Ghats and the Kodagu province. While a long drive (approximately 7 hours), the reward will be apparent when you arrive at the hotel which will be your home for the next 2 nights. Set in the heart of the picturesque coffee plantation region Kodagu (Coorg) province, you will be surrounded by luscious plantations and greenery. This region is a major centre for coffee and spice production, this rural expanse is also home to the Kodava people, who are divided into 1000 clans.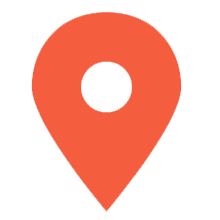 Day 17 : Kodagu
Clasped deep within the rolling hills of the southernmost edge of Karnataka lies the Kodagu (Coorg) region. While the place boasts stunning thick greenery and an interesting warrior heritage, the next stage of the journey shares the hidden secret of Kodagu – the intensely fragrant and flavourful coffee. Drink a cup of the local brew and see if you can detect the notes of toasted nuts, citrus and milk chocolate. Spend the morning taking a walk through a plantation before indulging in a cooking class that focuses on signature Kodavan (Coorgi) dishes. Coorgis, a warrior tribe from southwest india, have made no effort to hide their love for pork dishes. Typically they cook using pork, jungle mangoes, jackfruit, kembh leaves and rice, cooking specialties such as nooputtu (string hoppers), otti (rice roti), pulao (mixed rice with or without veg) and kadumbuttu (rice-flour balls). After sampling some tantalising flavours at the end of the class, spend the rest of the day relaxing around the estate or exploring the lush countryside.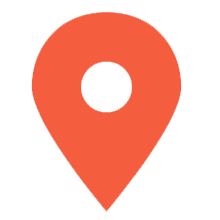 Day 18 : Mysore - Overnight train
Depart from your guesthouse and drive to Mysore (3-4 hours). After arriving, you'll be welcomed into a local home where the secrets to creating an authentic Indian biryani await. Biryani is typically prepared with spices, rice and meat, resulting in a fragrant dish that's full of flavours. Depending on culture and region, different preparation techniques along with varying levels of spices and meats are used to prepare the dish. Hyberabadi biryani, for example, is one of the most popular styles of the meal and typically comes prepared with goat as opposed to Delhi biryani which can feature anything from expensive meats to pickles depending on the economic factors of a region. Considering the variety of biryanis out there, you might accidentally end up creating your own style during your stay! If there's time after lunch, take some time to explore the impressive gardens, arches and red domes of Mysore Palace or the Chamundi Devi Temple. In the evening, board an overnight train to Madurai.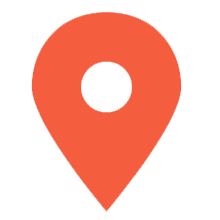 Day 19 : Madurai
Arrive in Madurai by mid morning. Crammed full of bazaars, temples, small industries, pilgrims, cycle-rickshaws, beggars and street markets, Madurai showcases southern India at its colourful and lively best. Madurai is Tamil Nadu's second largest town and ancient capital, with a recorded history that dates back to third-century BC. The city is recognised as the centre of Dravidian culture, with its main attraction the famous Shree Meenaksh Temple in the heart of the old town. Take some time to explore this ancient, still active temple, which is a labyrinth of lamp-lit corridors that lead to shrines where some mysterious and interesting rituals are performed. Its many gopurams (temple towers) are covered with profusions of multi-coloured images of gods, goddesses, animals and mythical figures and the views from one of the temple towers are breathtaking. The cuisine of the state of Tamil Nadu is also highly regarded and it is believed that the English word curry is derived from the Tamil word 'kari'. Characterised by the use of rice, legumes and lentils, the food of Tamil Nadu also has a number of regional variants, of which Madurai is a great example. Discover it's signature flavours on a street food tour. Travel the city from east to west, past markets and temples, and get the inside scoop on the best street food the city has to offer. You'll have the opportunity to sample delicacies such as peppercorn semolina, lentils and hand-churned ice cream made with sarsaparilla and seaweed. Finish up at a famous masala dosa spot which is so popular it only opens for 4 hours a day!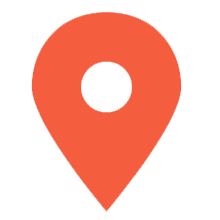 Day 20 : Kandukathan
Drive on to Kandukathan (approximately 2 hours), famous for its unique architecture and salt trade, arriving around midday. Settle in at your accommodation, an impressive mansion built in 1902 by prosperous merchants who used construction materials, decorative items and furnishings imported from East Asian countries and Europe. Relax, go for a swim in the swimming pool, then get ready for a real treat – a masterclass in Chettinad cuisine. Chettinad cuisine is distinct to the Chettiars, a successful trading community who built a reputation for 'eating like kings'. This regional cuisine in revered throughout India and is well regarded for its liberal use of spice, replacing chilli with pepper to impart a subtle heat to dishes. Chettinad cuisine also incorporates seafood, chicken and lamb, although Chettiars do not eat beef and pork. In the hall of the mansion, learn to prepare famous Chettinad dishes including the signature chicken drumstick curry accompanied by mint chutnie, and follow it with a sumptuous feast in the open-air courtyard.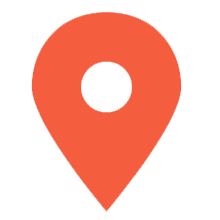 Day 21 : Periyar
Rise early and drive past rubber and pineapple plantations and thick jungle to the spice plantation town of Thekkady (approximately 5 hours). Thekkady is the gateway to Periyar National Park and Tiger Reserve, perched high in the ranges of the Western Ghats. Thekkady proudly celebrates the food traditions of both Kerala and Tamil Nadu, and the town and its neighbouring villages are highly regarded for their spice cultivation. Prepare for a fragrant tour of a spice plantation and discover some of the many varieties grown here, from ginger, cardamom and vanilla, to pepper, cinnamon, clove and nutmeg.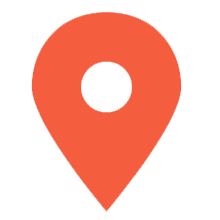 Day 22 : Periyar
This morning, venture into the acclaimed Periyar Wildlife Sanctuary for a guided nature walk. The sanctuary surrounds a picturesque lake, which was formed as result of a dam that was built in 1895. It ambles through the contours of the wooded hills, and is a permanent source of water for local wildlife. Wildlife encounters are never guaranteed, but if luck is on your side you may see some Indian elephants, deer, tigers or gaur – the world's largest species of buffalo. You are more likely to see Bonnet macaques who are often found near the entrance to the reserve, or the Malabar giant squirrel, a species native to India. In your free time, you can enjoy an optional ayurvedic massage or attend an exciting demonstration of Indian martial arts (kalaripayattu) at the Kadathanadan Kalari Centre. In the late afternoon, head out to the home of a former rickshaw driver turned cooking teacher. The class will be conducted in an open courtyard with a small barbeque, where some of the cooking will take place. In this class you will also learn the secret to preparing porotta, a layered flatbread typical to parts of Southern India. Feast on your efforts over dinner.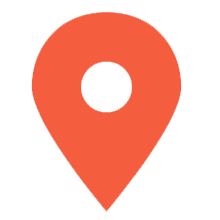 Day 23 : Kerala Backwaters
Before departing Thekkady, stop and learn about the important staple crop of tea with a local grower. Enjoy a hearty cup or two before embarking on your onward journey. Transfer by private vehicle to a homestay on the banks of the Kerala Backwaters (approximately 7 hours). Swaying palm trees, lush rice paddies, winding waterways, Ayurvedic massage and welcoming locals all await on this amazing Kerala Backwaters homestay. In the evening, join your hosts for a home-cooked dinner and pick up the trick to whipping up payasam (a delicious, jaggery and coconut dessert).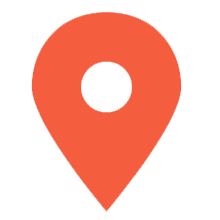 Day 24 : Kochi
Wake early and help prepare a traditional Keralan breakfast staple, appam (a type of pancake made with fermented rice batter and coconut milk). After breakfast take a walk through the village and hop on a pole boat ride to explore the waterways. Transfer to Allepey by boat (approximately 1 hour) and then take a private vehicle to Kochi (Approximately 2 hours). Cochin, as it was formerly known, is spread over several islands and is a melting pot of Portuguese, Dutch, Chinese and British influences. Take an orientation tour of the town on arrival, stopping by Fort Kochi. In your spare time a boat trip is the best way to tour the main sights, which include the oldest church in India and Vasco de Gama's final resting place. You can also explore the city by bike. The evening is free for you to explore. Perhaps seek out the best coconut curry in town or witness a Kathakali dance performance, a classical, powerful, and dramatic dance style that combines symbolic storytelling with physical technique.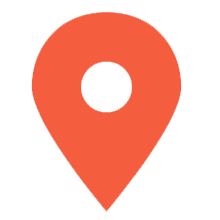 Day 25 : Kochi
Today take in some of the city's most interesting sights. Visit the Dutch Palace (Mattancherry Palace), which was built in the 16th century by the Portuguese and later claimed by the Dutch in 1663. The Dutch improved upon the existing palace before presenting it to the rajas of Cochin. Interestingly Kochi is also home to a Jewish community that has roots going back as far as 1,000 AD, and you'll see the Jewish synagogue in the city. Built in 1568, the Pardesi Synagogue is one of the oldest existing synagogues in India. Late in the afternoon visit a traditional 1940's Kerala home located in the heart of Fort Kochi, and enjoy a final cooking class. Among the dishes you'll learn to prepare will be a Keralan classic – fish curry. Sit down and enjoy a final feast with your new friends.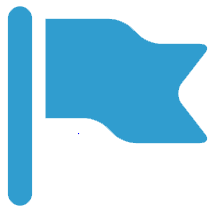 Day 26 : Kochi
Your Real Food Adventure of South India ends this morning. There are no activities on your final day and you are free to leave at any time. If you wish to extend your stay, perhaps consider heading further south to relax on the beaches at Varkala.
What's Included?
Meals
21 Breakfasts, 10 Dinners
Transport
Private Vehicle, Overnight Train, Boat, Plane, Taxi, Train
Accommodation
Hotel (20 nights), Heritage Property (2 night), Overnight Sleeper Train (2 nights), Homestay (1 night)
Included Activities
Hyderabad - Golconda fort
Important Details
Joining Point
Hotel Surya International
4/33, Saraswati Marg, W.E.A.
Karol Bagh
Delhi
110005
INDIA
Phone: +91 9999663111
Finishing Point
Grand Hotel - Kochi
MG Road, Cochin, Ernakulam, Kerala,
Ernakulam, Kochi
Kochi
Kerala
682011
INDIA
Phone: +91 4842383061
Physical preparation
We recommend that you undertake regular aerobic exercise in the weeks before you travel, particularly if you are not in the habit of regular exercise. Walking, jogging, swimming or riding a bike are all good ways to increase your aerobic fitness, which will allow you to enjoy the trip to its fullest.
Continuing point
Vividus Hotel, Bangalore
3, Kumarakrupa Rd, Madhava Nagar, Gandhi Nagar, Bengaluru, Karnataka
Bangalore
Karnataka
INDIA
Phone: 91 80 4044 3636
Alternate Continuing point
For trips departing on the following dates, use this joining point.
03 Jan 2020 (HHZI200103)
Goldfinch Hotel
32/3, Crescent Road, High Grounds Off Race Course Road
Bengaluru
Bangalore
Karnataka
560 001
INDIA
Phone: +91 89040 36489
Important information
LUGGAGE LIMITS
Please note, there is a strict luggage limit of 15kgs checked in plus 7kgs carry on for the flights on this trip. No exceptions can be made.
SINGLE SUPPLEMENT:
A single supplement is available on this trip with exception of Day 10 & 18 (Overnight Train).
FESTIVALS IN INDIA:
Please note travelling during major festivals such as Holi and Diwali can, at times, cause disruption the the published itinerary. Please see the 'Safety' section for more details.
IMPORTANT INFORMATION:
Indian authorities have announced that all 500 and 1,000 rupee banknotes will be withdrawn from circulation. ATMs will not operate on 9-10 November 2016. Until new notes are issued, you should not accept any denomination higher than 100 rupees (around AUD 2). Please ensure you receive change from any purchases in 100 rupee notes or smaller.
TAJ MAHAL:
Using mud pack therapy the Archaeological Survey of India is planning to clean the four small canopies around the main dome of the Taj Mahal from the start of April 2018. This will be followed by the cleaning of the main dome but that could take some time as ASI is yet to calculate its load bearing capacity. The ASI's science branch officials have stated that cleaning the four canopies will take approximately 2 months while main dome cleaning will be completed in phases. We will continue to update as information becomes available.
COMBINATION TOUR
This tour is a combination tour, that is comprised of our India Real Food Adventure (HHZM) and our South India Real Food Adventure (HHZI). Please note that your leader and travel companions may change on Day 15 of this tour.
2020 ITINERARY CHANGE
We consistently review traveller feedback to ensure that we are offering the best food experience possible. As a result, we have redesigned the southern portion of this itinerary for departures starting after 15 Jan 2020. Please also note that the trip will reduce in length from 26 to 24 days. Please click the box "view itinerary for 2020" above the itinerary section of this page.
Group leader
All Intrepid group trips are accompanied by one of our group leaders. The aim of the group leader is to take the hassle out of your travels and to help you have the best trip possible. Intrepid endeavours to provide the services of an experienced leader however, due to the seasonality of travel, rare situations may arise where your leader is new to a particular region or training other group leaders.
Your leader will provide information on the places you are travelling through, offer suggestions for things to do and see, recommend great local eating venues and introduce you to our local friends. While not being guides in the traditional sense, you can expect them to have a broad general knowledge of the places visited on the trip, including historical, cultural, religious and social aspects. At Intrepid we aim to support local guides who have specialised knowledge of the regions we visit. If you were interested in delving deeper into the local culture at a specific site or location then your leader can recommend a local guide service in most of the main destinations of your trip.
Safety
Many national governments provide a regularly updated advice service on safety issues involved with international travel. We recommend that you check your government's advice for their latest travel information before departure and ensure that your travel insurance covers you for all areas your itinerary covers. Please refer to our website's safety page for links to major travel advisories and updates on safety issues affecting our trips. We strongly recommend the use of a neck wallet or money belt while travelling, for the safe-keeping of your passport, flight tickets, cash and other valuable items. Leave your valuable jewellery at home - you won't need it while travelling. Many of our hotels have safety deposit boxes, which is the most secure way of storing your valuables. A lock is recommended for securing your luggage. Your leader will accompany you on all included activities, however during your trip you'll have some free time to pursue your own interests or relax and take it easy. While your leader will assist you with the available options in a given location, please note that any optional activities you undertake are not part of your Intrepid itinerary, and Intrepid makes no representations about the safety of the activity or the standard of the operators running them. Please use your own good judgement when selecting an activity in your free time. Please also note that your Leader has the authority to amend or cancel any part of the trip itinerary if it's deemed necessary due to safety concerns. For more details on the type of conditions and safety standards you can expect on your trip, please refer to Intrepid's operational safety policy on our website. We recommend that you take a moment to read through this information before travelling, and would appreciate any feedback on how well it's being implemented in the field:
https://www.intrepidtravel.com/safety-field
FESTIVALS - HOLI & DIWALI: Travelling in India and Nepal during Holi can at times be unsafe - drinking and drug use is more widespread during this holiday. Your leader/guide will advise your group on what places to avoid on the day. It may be necessary to alter your itinerary for the day. Diwali (a lunar festival generally held from mid October to mid November every year) is celebrated by local people letting off fireworks in the street. It can be very noisy for several days with extra pollution caused by fireworks. As there are no restrictions on buying fireworks in India there are often injuries caused by people exploding them inappropriately. During this festival your leader/guide may be required to alter your itinerary to avoid large crowds gathering and using fireworks.
FIRE PRECAUTIONS: Please be aware that local laws governing tourism facilities in this region differ from those in your home country and not all the accommodation which we use has a fire exit, fire extinguishers or smoke alarms.
TRAFFIC AND DRIVING ON THE OTHER SIDE OF THE ROAD: Depending on where you come from please note that drivers in this part of the world may drive on the opposite side of the road from what you are used to. Look both ways before crossing any road. Traffic can be a little more chaotic than you might be used to at home. Be aware!
PETTY THEFT AND PERSONAL SAFETY: While travelling there is always the risk of pick-pocketing and petty theft, particularly in the more touristy cities. We recommend that you exercise caution when walking alone at night and encourage you to walk together and only on main, well-lit thoroughfares. Be particularly vigilant on public transport. Simple measures like carrying your day pack on your front, not hanging your bag over the back of your chair or on the floor and wearing a money belt will reduce any chance that your valuables should go missing.
SEAT BELTS: Please be aware that local laws governing transportation safety may differ from those in your home country and not all the transport which we use is able to provide seat belts.
MONEY WITHDRAWAL: In order to avoid fraud and theft, it is advisable that you withdraw money from ATMs located inside banks or guarded shops during business hours only.
Visas
Visas are the responsibility of the individual traveller. Entry requirements can change at any time, so it's important that you check for the latest information. Please visit the relevant consular website of the country or countries you're visiting for detailed and up-to-date visa information specific to your nationality. Your consultant will also be happy to point you in the right direction with acquiring visas. Visas can take several weeks to process, so familiarise yourself with any requirements as soon as you have booked your trip to allow for processing time.
INDIA:
An E-Tourist Visa (eVT) visa on arrival is available for select nationalities including but not limited to the following: Australia, Canada, New Zealand, Germany, UK & USA. Passport holders from these countries can apply for an eVT to have their visa issued upon arrival at 16 major airports in India.
Please follow the instructions at - https://indianvisaonline.gov.in/evisa/tvoa.html and complete the application for your eVT.
IMPORTANT:
- Please be aware of strict conditions regarding application and travel (check under ELIGIBILITY section of the website).
- E-Tourist Visas are available for entry of up to 90 days. For residents of USA, UK, Canada and Japan e-Tourist Visas are available for up to 180 days. If you plan to be in India longer you will need to apply for a tourist visa at an Indian visa application centre in your home country.
- Please note that travellers entering India overland from Nepal are required to apply for a visa in advance their home country. Visas will NOT be issued on the Nepal/Indian border.
- The e-Tourist Visa DOES NOT apply to travellers entering India overland. Please check your trip notes if you are crossing a border between India and Nepal.
- Indian visas are difficult and time consuming to obtain in Nepal.
Tourist visas are available in Single and Multiple Entry. Be sure to check the date you require a visa from and the length of time you will need to cover, especially if you change countries during your trip.
For your visa application you need to include the following information under the local contact section towards the end of the application. :
PEAK India
25/3 East Patel Nagar
Delhi 110008
Phone: +91 11 4500 6400
Please note that this information can change at any time. Please always refer to https://indianvisaonline.gov.in/evisa/tvoa.html
This is the only official visa online site. There are many other mirror sites that are run by visa service companies or scammers and may not be reliable.
Why we love it
Get a real taste of some of India's most famous culinary traditions – Mughal, Rajasthani, and the Portuguese-tinged flavours of Goa – while feasting with locals in family-run restaurants, rural homes, or in temples
Get in touch with an amazing array of street food on eye-opening and adventurous cuisine crawls
Take in the splendor of the Taj Mahal in Agra, followed by a cooking demonstration and lunch in a local home
Visit a working spice farm to view the secret 'building blocks' of Indian cuisine at their source
Learn to prepare your own authentic regional Indian dishes from expert home cooks and working chefs
Taste the true heart of India through its food – explore the ingredients, flavours and tastes of the key southern Indian food regions of Karnataka, Kerala and Tamil Nadu
Get a truly local insight into Madurai's street food scene guided by a passionate foodie
Learn about Chettinad cuisine an impressive nineteenth century mansion – the Chettiars have a reputation of eating like kings!
Is this trip right for you
This trip aims to give you an exciting, diverse and well-rounded experience of India's cuisine. India is a great place to travel for vegetarians and vegans - offering lots of choice and great quality fare. If you have dietary requirements, simply contact your agent at the time of booking for further information on how this may impact on your ability to take part in included activities and meals. Come with an open mind and open mouth, and you won't be disappointed!
India is a big country and there are some long travel days on this departure. Use these as an opportunity to relax, witness everyday life from the window of your vehicle and to get to know your fellow travellers.
This trip travels on an Indian overnight train. While the overnight train can seem a little daunting, it is a very efficient way to travel long distances and maximising time in each place. Note that long distance and overnight trains can often be delayed and occasionally cancelled due to heavy fog between December and February.
This trip stays in a mix of accommodation to experience a variety of Indian life. Standards can vary though – there will be hot water in most but not all hotels.
Southern India can get very hot during the summer so remember to drink lots of water, wear skin protection and bring a variety of clothing – light cotton fabrics work best in the heat.
You will visit some temples on this trip, which requires a certain level of modesty. Please bring clothes that cover the arms and pants/skirts that go past the knees. A light scarf is also a good idea for covering shoulders and arms when it's hot.
Accommodation in the backwaters of Kerala is a multi-share homestay, so be prepared to share space (along with stories and a delicious home-cooked meal).
Old Delhi can be very busy and crowded. While it's an exciting place to see local life moving around you, be aware that on the walking tour you'll need to navigate through people, tight spaces and walkways.
This tour is a combination tour, that is comprised of our India Real Food Adventure (HHZM) and our South India Real Food Adventure (HHZI). Please note that your leader and travel companions may change on Day 15 of this tour.
Health
All travellers need to be in good physical health in order to participate fully on this trip. When selecting your trip please make sure you have read through the itinerary carefully and assess your ability to cope with our style of travel. Please note that if, in the opinion of our group leader or local guide, any traveller is unable to complete the itinerary without undue risk to themselves and/or the rest of the group, Intrepid Travel reserves the right to exclude them from all or part of a trip without refund.
You should consult your doctor for up-to-date medical travel information or for any necessary vaccinations before departure. We recommend that you carry a first aid kit as well as any personal medical requirements as they may not easily be obtained at the locations on this trip. Please ensure that you are adequately prepared.
DRINKING WATER:
As a rule we recommend you don't drink tap water, even in hotels, as it contains much higher levels of different minerals than the water you may have at home. For local people this is not a problem as their bodies are used to this and can cope, but for visitors drinking the tap water can result in illness. Generally this isn't serious, an upset stomach being the only symptom, but it's enough to spoil a day or two of your holiday. Bottled water is widely available and your leader can recommend safe alternatives when available. Water consumption should be about three litres a day. Rehydration salts, motion sickness tablets, and diarrhoea blockers are available from many pharmacies.
MOSQUITO-BORNE ILLNESSES:
Malaria is a risk in many parts of India, including major cities. Cases of dengue fever are reported, especially in the period after the monsoon. Other mosquito-borne diseases (including Japanese encephalitis, chikungunya fever and filariasis) also occur. Take preventative measures such as as wearing long clothing, using repellent and being indoors particularly around dusk and dawn. Consult a medical professional regarding prophylaxis against malaria. For more information, see the World Health Organisation's fact sheets: http://www.who.int/neglected_diseases/vector_ecology/mosquito-borne-diseases/en/
ZIKA VIRUS:
India is classified as an ongoing transmission zone for Zika, with confirmed cases in Tamil Nadu and Jaipur.  Basic precautions for protection from mosquito bites should be taken by people traveling to Zika transmission areas, especially pregnant women.
OTHER INFECTIOUS DISEASES:
Water-borne, food-borne, parasitic and other infectious diseases (including meningitis, cholera, typhoid, hepatitis, tuberculosis, diphtheria and rabies) are common in India. Tap water is not safe to drink. Home-made or unlabelled alcohol can be poisonous. Seek medical attention if you suspect food poisoning, if you have a fever or suffer from diarrhoea.
AIR POLLUTION:
During winter months (October-February), air pollution levels in parts of India can spike to hazardous levels. Severe pollution can increase the risk of respiratory problems. Those with pre-existing medical conditions, particularly heart and lung conditions, may be especially affected. Your leader can assist you to obtain a face mask if required.
INFLUENZA
Cases of influenza A(H1N1) are widespread in India during winter with a number of recent cases in Rajasthan. Discuss influenza vaccination requirements with your doctor or a travel health professional before departing and maintain good hygiene practices by covering your mouth and nose with a tissue when coughing, and washing your hands regularly. For more information, see the World Health Organisation's fact sheets: https://www.who.int/news-room/fact-sheets/detail/influenza-(seasonal)
Food and dietary requirements
While we will endeavour to cater to dietary requirements where possible, please note that many meals and food activities on Real Food Adventures are set in advance in order to deliver a well-rounded experience of a country's cuisine. In many countries, dietary restrictions are uncommon and not well understood. If you have dietary requirements and are concerned about whether this may impact on your ability to participate fully in all food-related activities on this trip, please contact your agent at time of booking for further information. If you have dietary requirements and/or food allergies, you must notify your booking agent prior to departure so it can be determined whether your dietary requirements can be met.
Meals & Beverages:
Please refer to the inclusions section for the included meals and food activities. Beverages (alcoholic and non-alcoholic) are not included with meals unless specified or part of a beverage tasting activity. 
Money matters
SPENDING MONEY:
When it comes to spending money on the trip, every traveller is a little different. You know your spending habits better than we do, so please budget a sensible amount for things like meals not included, drinks, shopping, optional activities and laundry. It's always better to bring a little more than you think you'll need. Also make sure you've read your trip details thoroughly so you know what's included in the trip price and what isn't. This should make budgeting a little easier. You'll find this info in the Inclusions section of your Essential Trip Information (that's this document).
BUDGET:
Please budget for additional meals and expenses while on your trip. We suggest USD500.00 for meals not included on this trip. Our suggestion is based on past traveller feedback but you may choose to spend more or less.
The official currency of India is the Indian Rupee (INR). It's symbol is ₹. The most convenient and cheapest way to obtain local currency in is via ATMs, which are readily available in most towns. Look for Bank of India or ICICI ATMs. Our experience has shown they are the most reliable ATMs to use for withdrawals. Cash shortages at ATMs can be a problem in rural areas. Foreign currency notes that are old, torn or faded can be very difficult to exchange, so please bring clean bills, and small denominations are most useful. The use of credit cards can be restricted, mainly to major hotels, shops and higher end establishments.
TIPPING:
If you are happy with the services provided a tip - though not compulsory - is appropriate. While it may not be customary to you, it is of great significance to the people who will take care of you during your travels, inspires excellent service, and is an entrenched feature of the tourism industry across many Intrepid destinations. We recommend that any tips are given to the intended recipient by a member of your group, rather than collected and passed on by the group leader.
The following amounts are based on local considerations and feedback from our past travellers:
Your Group Leader: You may consider tipping your leader for outstanding service throughout your trip. The amount is entirely a personal preference, however as a guideline $US 3-5 per person, per day can be used. Of course you are free to tip more or less as you see fit, depending on your perception of service quality and the length of your trip.
Drivers: You may have a range of drivers on your trip. Some may be with you for a short journey while others may be with you for several days. We would suggest a higher tip for those more involved with the group however a base of INR100-INR150 per day is generally appropriate.
Local guides: Throughout your trip you may at times have a local guide in addition to your leader. We suggest INR100 per day for local guides.
Porters: Throughout your trip you may at times have a porter in addition to your leader. We suggest INR50 per day for porters.
Local transport: For a half day city tour we suggest INR50 per day. For a full day city tour we suggest INR100 per day.
Restaurants: Local markets and basic restaurants - round your bill up to the nearest INR20. More up-market restaurants we suggest 10% to 15% of your bill.
Gratuities aren't compulsory on your trip, but they can make a big difference to locals employed in the tourism industry. We suggest carrying small notes of local currency around as you go. It'll make tipping easier.
All departure taxes should be included in your international flight ticket.
CONTINGENCY FUNDS:
We try to plan for every eventuality, but there are still some things beyond our control. Please make sure you have access to an extra US$500 for emergencies (e.g. severe weather, natural disasters, civil unrest) or other events that result in unavoidable changes to the itinerary (e.g. transport strikes or cancellations, airport closures). Sometimes these things necessitate last minute changes to enable our trips to continue to run, and as a result there may be some extra costs involved.
The recommended amounts are listed in USD for the relatability of universal travellers, however the local currency is needed in the countries you are visiting.
TIPPING
If you're happy with the services provided a tip - though not compulsory - is appropriate. While it may not be customary to you, it's of great significance to the people who will take care of you during your travels, inspires excellent service, and is an entrenched feature of the tourism industry across many Intrepid destinations.
Your Tour Leader:
You may consider tipping your tour leader for outstanding service throughout your trip. The amount is entirely a personal preference, however as a guideline US$3-US$5 per person (in local currency), per day can be used. Of course you are free to tip more or less as you see fit, depending on your perception of service quality and the length of your trip. Remember, a tip is not compulsory and should only be given when you receive excellent service. Please don't tip with coins, very small denomination notes, or dirty and ripped notes. This is regarded culturally as an insult
Commissions:
The receipt of commissions or kickbacks in exchange for recommending particular shops or services is ingrained in the culture of the tourism industry. Rather than turning a blind eye to this unavoidable issue in some areas, we have established a centralised fund whereby contributions from recommended suppliers are collected and distributed back into the business. We aim to provide the best value trips in the market, and this fund assists in keeping operating costs and trip prices low to you. A priority in establishing this fund is that the experience of our traveller - you - is not compromised in any way. Please let us know via the feedback form completed after your trip if we are successfully meeting this objective.
Optional Tipping Kitty:
On Day 1 your tour leader will discuss with you the idea of running a group tipping kitty, whereby everybody contributes an equal amount and then your tour leader pays the tips for drivers, local guides, and hotel staff (excludes restaurant tips). The leader will keep a running record of all monies spent which can be checked at any time, and any money remaining at the end of the tour returned to group members. This is often the easiest way to avoid the hassles of needing small change and knowing when and what is an appropriate amount to tip. Participation in this kitty at your own discretion, and you are welcome to manage your own tipping separately if you prefer. Please note the tipping kitty excludes tips for your tour leader.
What to take
What you need to bring will vary according to the trip style you have chosen, the countries you are visiting and when you are travelling. Generally speaking you should pack as lightly as possible. On the vast majority of our trips you are expected to carry your own luggage, although you won't be required to walk long distances with it (max 30 minutes). Many travellers carry their luggage in a backpack, although an overnight bag with a shoulder strap would suffice if you travel lightly. Smaller bags or backpacks with wheels are also convenient although we recommend your bag has carry straps. You'll also need a day pack/bag to carry water and a camera etc for day trips. Below we have listed the essentials for this trip:
https://www.intrepidtravel.com/packing-list
VALUABLES: Please try to avoid bringing unnecessary valuables, and use your hotel safe and the safe on the overland truck to store the bulk of your money, passport, and airline tickets. It's also a good idea to purchase a money belt or pouch that is easily hidden. We strongly recommend that you photocopy all important documents e.g. air tickets, passport, vaccination certificate, etc. and keep the copies separate from the originals. While not valid, a photocopy makes it very much easier to obtain replacements if necessary.
Climate and seasonal
PUSHKAR CAMEL FAIR:
The Pushkar Camel Fair is undoubtedly one of the most vibrant festivals in India. Dates can vary from those published, but at the time of writing the Fair was scheduled for 4-12 November 2019 & 22-30 November 2020. The Fair originated as a livestock fair (ie. for buying and trading animals for work and meat) and some of the events today still involve selling, dressing up, parading, racing, and performing camels. Some past travellers have raised animal welfare concerns in witnessing these events. However, camels are only one part of the Fair. There are also carnival style events involving musicians, magicians, acrobats, dancers. Our favourite is the moustache competition! Many religious rituals take place during this time and there are plenty of regional handicrafts and souvenirs for sale, all of which make it a fascinating time to be in Pushkar.
INDIA SEASONS:
As a general rule have a look online to check the weather in India just before you are about to travel. This gives you a clearer understanding of what to pack. Here are some general ideas of seasons in India:
December to March:
Pleasant weather – warm days, cool nights.
December and January bring chilly nights in the north.
Fog can delay trains travelling across the north of the country
Temperatures climb steadily from February.
April to June:
April is already hot; May and June are really hot and dry.
From June, the monsoon sweeps from south to north, bringing high temperatures and humidity
Cooler in the hills and mountains across the country
July to November:
Monsoon continues until November.
The southeast coast and southern Kerala see heavy rain from October to early December.
MONSOON:
Travel in rural areas during the monsoon season can be hazardous. Monsoon rains cause flooding and landslides that can cut off some towns and villages for days. It is not unusual for trains to be delayed or cancelled resulting in itinerary changes or for activities in towns near to rivers and lakes (ie Varanasi) to need to be changed during this time of year. During the monsoon, excessive rainfall can see the river Ganges rise to unsafe levels. This may cause the suspension of all water related activities by local government. At this time of year walking along the Ghats can also be dangerous. Your tour leader will be able to advise you locally on any changes.
WINTER:
Winter in India can be colder than you might expect and as this is not peak travel season hotels in some regions may not have adequate heating. In these months you may like to bring thermals for sleeping.
A couple of rules
Everyone has the right to feel safe when they travel. We don't tolerate any form of violence (verbal or physical) or sexual harassment, either between customers or involving our leaders, partners or local people. Sexual relationships between a tour leader and a customer are strictly forbidden.
Use or possession of illegal drugs will not be tolerated on our trips. If you choose to consume alcohol while travelling, we encourage responsible drinking, and expect that you'll abide by the local laws regarding alcohol consumption.
The sex tourism industry is known to exploit vulnerable people and have negative consequences on communities, including undermining the development of sustainable tourism. For this reason, patronising sex workers will not be tolerated on our trips.
By travelling with us you are agreeing to adhere to these rules. Your group leader has the right to remove any member of the group for breaking any of these rules, with no right of refund.
If you feel that someone is behaving inappropriately while travelling with us, please inform your tour leader or local guide immediately. Alternatively, contact us on the emergency contact number detailed in the Problems and Emergency Contact section of this Essential Trip Information.
Feedback
After your travels, we want to hear from you! We rely on your feedback. We read it carefully. Feedback helps us understand what we are doing well and what we could be doing better. It allows us to make improvements for future travellers.
http://www.intrepidtravel.com/feedback/
Emergency contact
GENERAL ISSUES ON YOUR TRIP
While we always endeavour to provide the best possible holiday experience, due to the nature of travel and the areas we visit sometimes things can and do go wrong. Should any issue occur while you are on your trip, it is imperative that you discuss this with your group leader or our local representative straight away so that they can do their best to rectify the problem and save any potential negative impact on the rest of your trip.
We recognise that there may be times when your group leader/local partner may not be able to resolve a situation to your satisfaction - if this is the case, please ask the leader to speak to their direct manager.
You may also choose to provide details in your online feedback, which we ask you to complete within 30 days of the end of your trip. But we do ask you to be aware that it is very difficult for us to provide any practical help after the trip is complete.
For general contact details please use the following page: http://www.intrepidtravel.com/ourtrips/contact/
In the case of a genuine crisis or emergency, please contact our local office:
Intrepid's Local Operator: +91 9999005019
Responsible travel
Our Responsible Travel Policy outlines our commitment to preserving the environment, supporting local communities, protecting the vulnerable and giving back to the places we travel. All our trip leaders, suppliers and staff are trained on these principles, and are core to us delivering sustainable, experience-rich travel.
Explore the different parts of our Responsible Travel Policy by visiting:
https://www.intrepidtravel.com/responsible-travel
http://www.intrepidtravel.com/ourtrips/rt/responsibletraveller
LOCAL DRESS:
Dress standards are conservative throughout Asia, especially outside major cities. To respect this and for your own comfort, we strongly recommend modest clothing. This means clothing that covers your shoulders and knees by wearing sleeves and long trousers. Loose, lightweight, long clothing is both respectful and cool in areas of predominantly hot climate. In many rural areas women will need to wear modest clothing even to swim. Singlets, tank tops and topless sun bathing are all unacceptable. When visiting religious sites men often need to wear long trousers and women a long skirt or sarong.
Accommodation notes
SLEEPER TRAINS IN INDIA:
Sleeper trains are clean and air-conditioned (fan-cooled at times), a great way to travel long distances and still get maximum time in each place. Depending on the route, we travel 2AC or 3AC class as not all classes are available on all routes. Due to the complexity of the ticket purchasing system and high demand for tickets, we are unable to offer upgrades to other classes.
Second Class or 2 Tier AC (2AC) carriages have 4 berths in the compartment section and 2 berths in the aisle bay and individual reading lights. Third Class or 3 Tier AC (3AC) has 6 berths in the compartment and 2 in the aisle bay. Both have curtains for privacy. There are no sinks or charging points in these classes. During the day, bunks are folded away and serve as seats. Toilet facilities are located at either end of the carriage. There is usually an Indian style squat toilet at one end and a western style toilet at the other. You will need your own toilet paper or tissues and cleanliness will depend on the number of people using them. 
Beds are padded bunks, with sheets, pillow and blanket provided. Some people prefer to bring and use their own sleeping sheet. Your luggage travels with you on the train, so packing light will make your journey more comfortable.
Many trains have a dining carriage or a food/snack cart that is brought through the carriages. There are also plenty of vendors selling tea, coffee, water and snacks during the journey, although the hygiene may not be up to standards you are used to at home.
Please note you may be sharing with other members of your group or locals on a mixed gender basis. Tickets are booked on a real name basis using your passport details. We book for all members of the group at the same time, but unfortunately this is no guarantee that we will be accommodated all together on the train. Your leader will do their best to swap with other travellers to allow people who booked together to travel together, but please be aware that this is not always possible. We may at times ask male travellers to swap with solo female travellers for safety considerations.
OCCASIONAL ALTERNATIVE ACCOMMODATION
The style of accommodation indicated in the day-to-day itinerary is a guideline. On rare occasions, alternative arrangements may need to be made due to the lack of availability of rooms in our usual accommodation. A similar standard of accommodation will be used in these instances.
TWIN SHARE / MULTI SHARE BASIS
Accommodation on this trip is on a twin/multishare basis. Please note there may be times where facilities will be shared rather than ensuite and rare occasions when you share a room with passengers travelling on a different Intrepid trip than your own.
CHECK-IN TIME
Throughout the trip we request that our hotels prepare rooms in time for our arrival, especially if we're arriving prior to normal check-in time. However this isn't always possible which means we won't be able to check-in immediately on arrival at some hotels. Instead, we can store our luggage and explore our new destination.
PRE/POST TRIP ACCOMMODATION
If you've purchased pre-trip or post-trip accommodation (subject to availability), you may be required to change rooms from your trip accommodation for these extra nights.
Travel insurance
Travel insurance is compulsory for all our trips. We require that, at a minimum, you are covered for medical expenses including emergency repatriation. We strongly recommend that the policy also covers personal liability, cancellation, curtailment and loss of luggage and personal effects.
When travelling on a trip, you won't be permitted to join the group until evidence of travel insurance and the insurance company's 24 hour emergency contact number has been seen by your leader.
If you have credit card insurance your group leader will require details of the participating insurer/underwriter, the level of coverage, policy number and emergency contact number rather than the bank's name and credit card details. Please contact your bank for these details prior to arriving in-country.
http://www.intrepidtravel.com/insurance.php
Your fellow travellers
As you travel on a group trip you will be exposed to all the pleasures and maybe some of the frustrations of travelling in a group. Your fellow travellers will probably come from all corners of the world and likely a range of age groups too. We ask you to be understanding of the various needs and preferences of your group - patience with your fellow travellers is sometimes required for the benefit of everyone's travel experience. Remember too that you have responsibilities to the group. If you are requested to be at a place at a certain time, ensure that you don't keep the rest of the group waiting. We have found time and time again that the very best trips we operate are those where the dynamics within the group work well - this takes just a little effort on your part. Due to privacy reasons we are unable to provide you with contact details and any personal information about your fellow travellers booked on your trip prior to departure.
SINGLE TRAVELLERS:
Our group trips are designed for shared accommodation and don't involve a compulsory single supplement. Single travellers share with people of the same gender in accommodation ranging from twin to multishare. Some of our itineraries have accommodation booked on a mixed gender share basis and where applicable this will be specified in our Essential Trip Information. On a selection of our trips, you have the option to pay a single supplement to ensure that you have your own accommodation (where available). Please note that this only applies to accommodation during the tour - pre-trip and post-trip accommodation will be booked on a single room basis.
A single supplement is available on this trip. On the following nights a single room is not available:
- Day 10 Overnight Train
This trip is a package tour and is therefore made up of a combination of shorter trips. This can mean you will travel with a different guide and passengers on each section.
Itinerary disclaimer
ITINERARY CHANGES:
Our itineraries are updated regularly throughout the year based on customer feedback and to reflect the current situation in each destination. The information included in this Essential Trip Information may therefore differ from when you first booked your trip. It is important that you print and review a final copy prior to travel so that you have the latest updates. Due to weather, local conditions, transport schedules, public holidays or other factors, further changes may be necessary to your itinerary once in country. The order and timing of included activities in each location may also vary seasonally to ensure our travellers have the best experience. Your tour leader will keep you up to date with any changes once on tour.
OPTIONAL ACTIVITIES:
A selection of optional activities that have been popular with past travellers are listed in the day-to-day itinerary. This isn't an exhaustive list and should be used as a guide only for some of what might be available. Prices are approximate, are for entrance only, and don't include transport to and from the sites or local guides unless indicated. All activities are subject to availability, and may be on a join-in basis. It may not be possible to do all the activities listed in the time available at each destination, so some pre-planning for what you are most interested in is advised. When it's recommended that travellers pre-book these activities, look for a note in the Special Information section of the day-to-day itinerary. For most, they can either be organised independently on the day, or let your leader know you are interested and they can assist.
Where activities are considered medium or high risk, we work with operators whose safety and credentials we have sighted and assessed. Although it is possible that you may find the same activity cheaper with another operator on the ground, we cannot vouch for the safety or quality of that operator. Medium and high risk activities not listed above have not been assessed by us and as such our staff and leaders are unable to assist you with organising these activities. Activities that contravene our Responsible Travel policies are also not listed. Please remember that the decision to partake in any activity not listed is at your own discretion and risk.
Accommodation
Hotel (20 nights),Heritage Property (2 night),Overnight Sleeper Train (2 nights),Homestay (1 night)
More from India
24 Days from$4,125
START: Delhi
FINISH: Hyderabad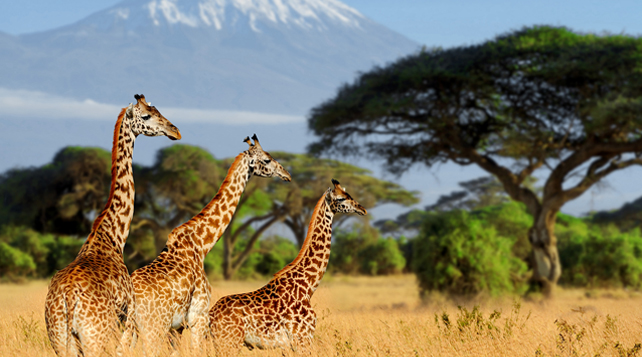 Kenya Safari!
Win a Classic African Adventure Tour to Kenya Overland Safari. Every NOVICA product purchased through the end of the year qualifies as an entry. Let the journey begin!