Real Guatemala to Costa Rica
17 Days from $1,624
START: Antigua
FINISH: San Jose
AGES: 18 - 29
THEME: 18 to 29s
Overview
Description
From the Guatemalan highlands to the cloud forests of Costa Rica and all the adventure towns and surf spots in between, roll through four Central American countries for a taste of what this incredibly diverse region is plating up. From tropical forests alive with jungle melodies to vast freshwater lakes and active volcanoes, this pocket of Central America is pure, unrefined paradise. Whether you're climbing a volcanic crater in Cerro Verde, spotting colourful birds perched on the colonial facades of Granada, standing in the shadow of mighty Arenal Volcano or spotting sloths among the canopy of Monteverde Cloud Forest – this trip through Guatemala, El Salvador, Nicaragua and Costa Rica is perfect for those who like their adventures 'la forma natural'.
Start: Antigua
Finish: San Jose
Ages: 18 - 29
Theme: 18 to 29s
Accommodation: Hotel (10 nights), Multishare Hostel (2 nights) Lodge (2 nights), Multishare permanent furnished camp (2 nights)
Destination: San Jose
Highlights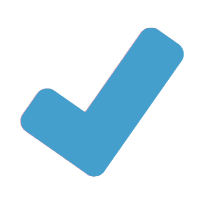 Oh, Central America, what a land. Get a taste of four different countries on an epic Latin adventure that takes in the sights and offers a whole heap of optional activities too.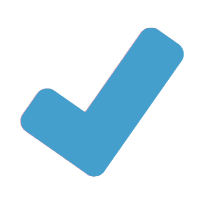 Cerro Verde is waiting to be explored. Enjoy a full day at leisure in one of El Salvador's most beautiful national parks – climb a volcano crater or take the plunge in the pristine lake. The choice is yours!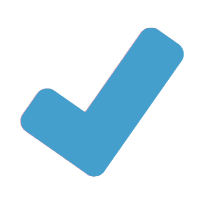 Island life doesn't get much better than Ometepe in Nicaragua – volcanoes, wildlife-rich rainforest, stunning beaches, ancient rock carvings, and a massive lake are all on your plate.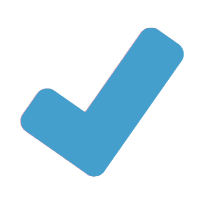 Central America likes to keep you on your toes – hike, cycle or zip-line through the steamy cloud forests of Monteverde in Costa Rica and get up close to nature in one of the world's most incredible landscapes.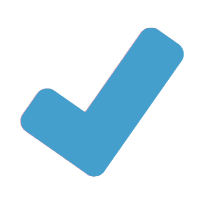 Costa Rica's famous Arenal Volcano in La Fortuna is unbe-lava-ble. Go with the flow and let off some stream with hikes, waterfalls, watersports, and hot springs in the shadow of this giant.
Itinerary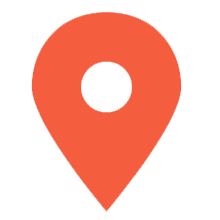 Day 1 : Antigua
Bienvenidos! Welcome to Guatemala. Your adventure begins with a welcome meeting at 6 pm. Chat with reception or look for a note for details. If you can't get a flight that will arrive in time, maybe arrive a day early. We'll be happy to book additional accommodation for you (subject to availability). If you're going to be late, please inform the hotel reception. Insurance details and next of kin information will be collected at this meeting, so please have these details on hand. After the meeting, take an orientation walk around the city with your leader. Antigua was once the seat of the Spanish colonial government and the most important city in Central America. In 1773, the city was destroyed by an earthquake, but many of the colonial buildings have been restored. For dinner tonight, perhaps sample a tamale, a local dish served in corn husk, or some pepian, a rich, meaty stew. The best value food can be found in the square next to the La Merced Church. Then surely it's time for a mojito to celebrate the start of the trip. There's loads to do in Antigua, so why not come a few days early to make the most of this exciting city. If you need help booking extra accommodation, our reservations team will be happy to assist. If you're a foodie, head to the ChocoMuseo and learn all about the world's favourite sweet. You could even take part in a chocolate-making workshop. Relax and indulge in some people-watching in Central Park, or learn more about Guatemala's most famous export on a coffee plantation tour with tastings. If you're more about getting active, perhaps hire a mountain bike and ride through the lush surrounding countryside.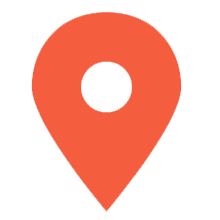 Day 2 : Suchitoto
Today is an early start as we Travel to Suchitoto - El Salvador. Transfer by private vehicle to the border town of Las Chinamas (approximately 3hrs). Once clearing immigrations, continue on to Suchitoto (another 3hrs travel or thereabouts). Suchitoto is a beautiful colonial town with colourful houses and cobbled streets - a world away from modern El Salvador. Not much happens in this delightful lakeside town – which is precisely its charm. This really is a place suited to just pulling up a stool at a pupusa stand and watching life meander by.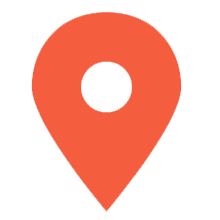 Day 3 : Suchitoto
Today is free to enjoy a range of optional activities around the area. The town of Suchitoto overlooks the Embalse Cerron Grande, which is surrounded with mountains and dotted with various islands. Also known as Lago Suchitlan, this freshwater lake is a haven for migrating birds, particularly falcons and hawks. Maybe hop in a boat or go for paddle-power with a kayaking tour of the lake. Alternatively, you could go for a hike in the nearby Cinquera rainforest.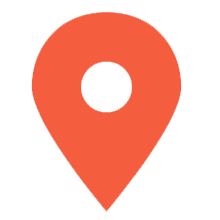 Day 4 : El Tunco
Continuing south by private vehicle today, pass through the capital of San Salvador on your way to the laidback surf village of El Tunco (approx 3 hours). This tiny town has become well known for its radical surf, unique black-sand beaches and good nightlife, and is a great place to relax. If you have time, sip on a smoothie along one of the main streets or visit the beach caves at low tide. In the evening, perhaps head to a local restaurant to fill your belly with some delicious pupusas – traditional Salvadorian corn pockets stuffed with cheese, pork and refried beans. Join the locals down from San Salvador at the bar, or just lie back in a hammock and watch the sunset over the black sand beach.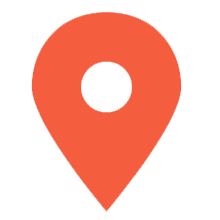 Day 5 : El Cuco
Head east by private vehicle along the Pacific coast to coastal El Cuco today (approx 3 hours). You'll be spending the next two nights in a beautiful and extensive eco-hotel, dedicated to promoting a greener lifestyle, in harmony with the local sea turtle, bird, lizard and marine populations. There is a beautiful dark-sand beach right out the front and some of the best surf spots in the country are nearby. In the evening, perhaps enjoy a seafood dinner along the water.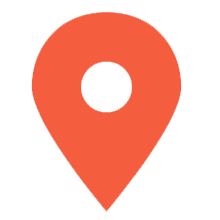 Day 6 : El Cuco
Today is free to explore the beautiful coastal scenery around El Cuco. If you feel like getting active, you can kayak among mangroves or give surfing a go. You could even take a trip to see the nearby Conchagua Volcano – from the top there are spectacular views of the Salvadorian coastline. Alternatively, you might prefer to find some inner peace during a yoga class at the hotel, or simply relax in a hammock on the beach.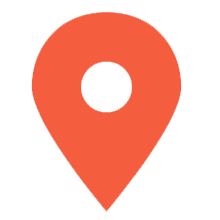 Day 7 : Leon
Next up: Nica! (As Nicaragua is locally known as) Home to immense natural beauty and friendly locals, it's often a traveller favourite. Rise early for a full day of travel by private vehicle. Leave El Cuco at around 8 am and drive to El Amatillo border crossing (approximately 1.5 hours) before a 2.5 drive by of Honduras (including a stop for lunch) to the next border crossing Guasaule, and finally reaching Leon after another 2.5 hours. Make sure you're stocked up with a good book, music, snacks and bottled water. Upon arrival your leader will take you on a walking tour of this charming city.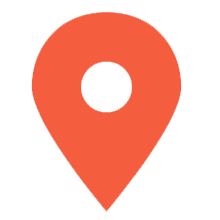 Day 8 : Granada
Today you take a short 2-3 hour local bus ride to Granada. Founded in 1524, Granada is the oldest city in the 'New World'. Featuring Moorish and Andalusian architecture and oozing colonial charm, the city is set on the banks of Lake Nicaragua and is surrounded by active volcanoes.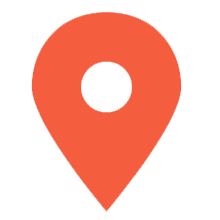 Day 9 : Granada
Today is free to explore Granada. You can take a guided tour of the city, bargain hard in the markets, or wander the streets, snapping photos of the colourful buildings. Perhaps hire a kayak or a bicycle and find your own way around, or take a hike out in the surrounding countryside. Alternatively, you could take a day trip out to Mombacho or Masaya Volcano National Park to get close to some steaming giants.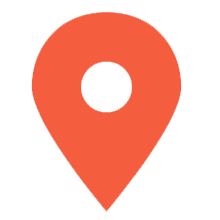 Day 10 : Ometepe Island
Island life rolls on with a trip to rural Ometepe. From Granada, travel by local bus to Rivas, where you'll transfer to San Jorge ferry port by taxi (approx 2.5 hours in total). Catch a one-hour ferry across Lake Nicaragua (the largest in Central America and the tenth largest freshwater lake in the world) to the island of Ometepe and head to your hotel. Hourglass-shaped Ometepe Island is formed by two volcanoes rising out of Lake Nicaragua ('Ometepe' literally means 'two volcanoes' in the Nahuatl language). The deep jungle is home to exotic wildlife such as monkeys and parrots. A great experience is to sit on the shore and watch fishermen return from a long day on the water with their catch.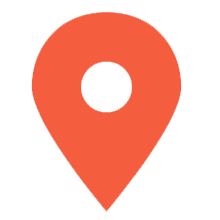 Day 11 : Ometepe Island
Today you have a free day to discover the island. Perhaps take a hike up to the summit of either the Concepcion or Maderas volcanoes. Be warned – at 1,700 and 1,340 metres above sea level respectively, these are serious volcanoes and the treks are no walk in the park. You might prefer to splash around in the natural springs, soak up the sun on the shore or check out the island's petroglyphs (ancient rock carvings). If you like watermelon, coffee, banana and citrus fruits then Ometepe is the place for you – plantations abound and you'll have loads of delicious fresh food to feast on.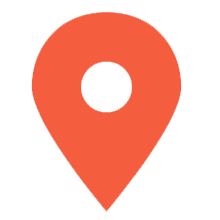 Day 12 : Monteverde
Today continue your journey south, first by one-hour ferry to the mainland and then by one-hour taxi to Penas Blancas. After crossing the border into Costa Rica, travel by private minibus to Monteverde (approx 5 hours). Proof of onward travel is a requirement for entry into Costa Rica, so if you're flying out of San Jose, bring a printed copy of your flight details in case the border officials ask to see them. Monteverde was founded as an agricultural community in 1951 by a group of North American Quakers. These environmentally-aware settlers also established a small wildlife sanctuary, which has since grown into the internationally-renowned Monteverde Cloudforest Biological Preserve. Cloud forests are similar to rainforests, but instead draw their water from a semi-permanent cloud covering the region. Constant mist in the forest makes it feel a bit like a nightclub, but with less bass and more fresh air. This is truly a nature lover's paradise. More than 2,000 plant species, 320 bird species and 100 mammal species call Montverde home. Be sure to keep an eye out for the resplendent quetzal, one of the most elusive birds in the world.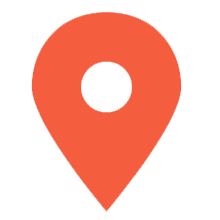 Day 13 : Monteverde
Today you have a full free day to discover the reserve and experience the mystical and fragile environment here. Monteverde is not for the faint-hearted, so bring your sense of adventure and a solid pair of shoes, and have a little fun with the giddy heights. Perhaps take a hike through the cloud forest, check out the area by mountain bike, or fly over the canopy on a zip-line tour. Another way to see the forest from above is to take a tour along a series of suspension bridges 40 metres up above the jungle. You can explore the park on your own or arrange for a local guide to accompany you. The guides are very knowledgeable and happy to engage in conversation. To see some guaranteed wildlife up close, visit the butterfly and insect gardens or the serpentarium. There are also several cooperatives worth visiting in the local communities.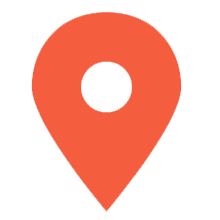 Day 14 : La Fortuna
Today take the scenic route to La Fortuna (approximately 4-5 hours in total). Travel by shared minibus to Lake Arenal, which you'll then cross by boat. On a clear day you'll see fantastic views of the surrounding area. On the other side of the lake, re-board the minibus and continue on to your destination. La Fortuna is a small town situated just a few minutes from Costa Rica's most famous volcano, the majestic Arenal. While you're here, make sure you take some photos of the volcano reflected spectacularly in the lake. Get a good rest tonight as tomorrow you've got a free day to take advantage of all the active activities on offer.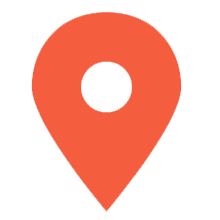 Day 15 : La Fortuna
There are plenty of optional activities to take part in today so when you get home this isn't the place to say you sat around. Perhaps take a guided nature hike through the lush forest surrounding Arenal Volcano, keeping an eye out for rare plants and animals. You can also see the forest from a series of hanging bridges. Check out the 70-metre high La Fortuna waterfall, or get wet with some water sports on the lake, such as stand-up paddle boarding. The volcano's inner workings also mean that the area is home to several thermal hot springs, an ideal way to relax in the middle of nature. Alternatively, a boat safari down the Celeste River offers the opportunity to see lizards, crocodiles and tropical birds in their natural habitat.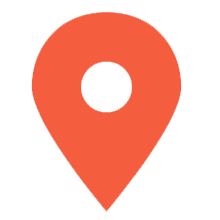 Day 16 : San Jose
Take a local bus to Costa Rica's capital, San Jose (approx 5 hours). Or should we say San Jos-YAY. People-watching is good, but you know what's even better. People talking. As in, conversing with people. So get chatting with the locals on the bus today. Situated in the fertile Central Valley and home to over half the country's population, San Jose is filled with lively markets, intriguing museums and a dynamic atmosphere. A good place to start your exploration is the main plaza. Artisan booths are common here, so you never know when an art fair will pop up. The Gold Museum has an amazing collection of indigenous gold art. If you're in the mood for a bit of shopping, head to the outdoor market in the Plaza de la Cultura or the city's Central Market, where you can buy anything from handicrafts to seafood. Then it's maybe time for a final farewell dinner (or margarita) with your new travel buds and say muchas gracias to your Central American journey.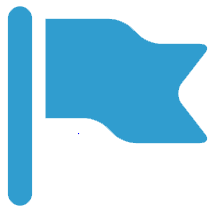 Day 17 : San Jose
Today your Central American adventure comes to an end, there are no activities planned. As there's a lot to see and do in and around San Jose, we recommend staying on for a few days to make the most of the city. If you'd like to extend your visit and need further accommodation, our reservations team would be happy to assist (subject to availability). There are some great day tours you can take outside of the city, such as or Irazu Volcano.
What's Included?
Meals
1 Breakfast, 1 Dinner
Transport
Private vehicle, Public bus, Local bus, Taxi, Shared boat, Ferry
Accommodation
Hotel (10 nights), Multishare Hostel (2 nights) Lodge (2 nights), Multishare permanent furnished camp (2 nights)
Included Activities
San Jose - Leader-led walking tour
Important Details
Joining Point
Posada Los Bucaros Anexo
#96, 7a. North Avenue
Antigua
03001
GUATEMALA
Phone: +502 78322346
Finishing Point
Casa Las Orquideas
Avenida Central Calles 35 y 37
Los Yoses
San Jose
COSTA RICA
Physical preparation
None of the activities featured in this trip require special training or skills, just a reasonable level of fitness and a willingness to participate. Cobblestones and uneven roads are common and you may be required to walk in hot and humid conditions. If you are in any doubt, please share these concerns or issues with your sales consultant so that your leader is aware prior and can pre-empt your needs.
Important information
1. This is an 18-29s departure.
2. Your adventure begins with a welcome meeting at 6 pm on Day 1. There are no activities planned for the final day so you may depart at any time.
3. A single supplement is available if you'd prefer not to share a room on this trip. The single supplement applies to all nights on your trip and is subject to availability. Please speak to your booking agent for further information.
4. Please be careful when booking flights to Antigua; make sure you fly into Guatemala City Airport [GUA]. Guatemala City Airport is the closest airport to Antigua. Please do not book flights to Antigua & Barbuda Airport [ANU] as this is an island in the Caribbean.
5. Please be careful when booking flights from San Jose; make sure you fly out of Juan Santamaria International Airport [SJO]. Please do not book flights from Norman Y. Mineta San Jose International Airport [SJC] as this is located in California, United States.
2020 ITINERARY CHANGES
We consistently review traveller feedback to ensure that we are offering the best travel experience possible. As a result, in 2020 this itinerary will no longer visit Suchitoto, El Tunco, or El Cuco, however it will visit new destinations Cerro Verde, San Miguel and San Juan del Sur. Although the itinerary duration remains the same, there has been some changes to accommodation and an increase in the meals included.
Group leader
All Intrepid group trips are accompanied by one of our group leaders. The aim of the group leader is to take the hassle out of your travels and to help you have the best trip possible. Intrepid endeavours to provide the services of an experienced leader however, due to the seasonality of travel, rare situations may arise where your leader is new to a particular region or training other group leaders.
Your leader will provide information on the places you are travelling through, offer suggestions for things to do and see, recommend great local eating venues and introduce you to our local friends. While not being guides in the traditional sense, you can expect them to have a broad general knowledge of the places visited on the trip, including historical, cultural, religious and social aspects. At Intrepid we aim to support local guides who have specialised knowledge of the regions we visit. If you were interested in delving deeper into the local culture at a specific site or location then your leader can recommend a local guide service in most of the main destinations of your trip.
Safety
Many national governments provide a regularly updated advice service on safety issues involved with international travel. We recommend that you check your government's advice for their latest travel information before departure and ensure that your travel insurance covers you for all areas your itinerary covers. Please refer to our website's safety page for links to major travel advisories and updates on safety issues affecting our trips. We strongly recommend the use of a neck wallet or money belt while travelling, for the safe-keeping of your passport, flight tickets, cash and other valuable items. Leave your valuable jewellery at home - you won't need it while travelling. Many of our hotels have safety deposit boxes, which is the most secure way of storing your valuables. A lock is recommended for securing your luggage. Your leader will accompany you on all included activities, however during your trip you'll have some free time to pursue your own interests or relax and take it easy. While your leader will assist you with the available options in a given location, please note that any optional activities you undertake are not part of your Intrepid itinerary, and Intrepid makes no representations about the safety of the activity or the standard of the operators running them. Please use your own good judgement when selecting an activity in your free time. Please also note that your Leader has the authority to amend or cancel any part of the trip itinerary if it's deemed necessary due to safety concerns. For more details on the type of conditions and safety standards you can expect on your trip, please refer to Intrepid's operational safety policy on our website. We recommend that you take a moment to read through this information before travelling, and would appreciate any feedback on how well it's being implemented in the field:
https://www.intrepidtravel.com/safety-field
PETTY THEFT AND PERSONAL SAFETY: While travelling there is always the risk of pick-pocketing and petty theft, particularly in the more touristy cities. We recommend that you exercise caution when walking alone at night and encourage you to walk together and only on main, well-lit thoroughfares. Be particularly vigilant on public transport. Simple measures like carrying your day pack on your front, not hanging your bag over the back of your chair or on the floor and wearing a money belt will reduce any chance that your valuables should go missing.
MONEY WITHDRAWAL: In order to avoid fraud and theft, it is advisable that you withdraw money from ATMs located inside banks or guarded shops during business hours only.
LOCAL LODGINGS: On this trip you will be staying in some restored houses and local lodges - these are one of the charms of this journey, but their staircases, balconies and passages etc may not always comply with western safety standards. Please do not expect elevators in these properties as they are preserved to their original state.
FIRE PRECAUTIONS: Please be aware that local laws governing tourism facilities in this region differ from those in your home country and not all the accommodation which we use has a fire exit, fire extinguishers or smoke alarms.
SEAT BELTS: Please be aware that local laws governing transportation safety may differ from those in your home country and not all the transport which we use is able to provide seat belts.
WATER SAFETY: Please take care when taking part in any activities in the ocean, river or open water, where waves and currents can be unpredictable. It's expected that anyone taking part in water activities is able to swim and have experience in open water. All swimmers should seek local advice before entering the water.
LIFE JACKETS: While life jackets are generally available on water craft, there may be occasions where they are not provided and child size life jackets are not always readily available. If travelling with children and this safety issue concerns you we will be able to advise alternative methods of transport (where available) for you to travel to the next destination. You can choose to travel independently for this leg of the journey. This would be at your own expense.
Communications
WhatsApp is a popular way to communicate in Latin America. We recommended downloading WhatsApp prior to departure to communicate with by text with your leader and group members during the tour. Once downloaded, please validate your phone number before leaving home as you will not be able to do this once you arrive, unless you have international roaming enabled. Connections for making phone calls through WhatsApp are not reliable, so please do not use this app to make calls to our emergency phone line.
Visas
If you receive an immigration card upon entry, please ensure you keep this safe as it may be requested at point of exit. For further information regarding country entry and exit fees, please refer to the 'Money Matters' section of this document. 
Guatemala - Passport holders from Australia, Canada, Great Britain, New Zealand and The United States of America are not required to obtain a visa prior to arrival. Contact the nearest Embassy or Consulate of Guatemala for the most up to date information. Under the Central American Border Control Agreement (CA-4), foreigners may travel between Guatemala, Honduras, Nicaragua and El Salvador for periods of up to 90 days without completing entry and exit formalities once per year. The standard length of stay is 30 days, but please ask for the 90-day option before they stamp your passport. This period begins at the first point of entry to any of these countries.
El Salvador - Passport holders from Australia, Canada, Great Britain, New Zealand and The United States of America are not required to obtain a visa prior to arrival. For some nationalities, a Tourist Card must be purchased upon entry. Contact the nearest Embassy or Consulate of El Salvador for the most up to date information. Under the Central American Border Control Agreement (CA-4), foreigners may travel between El Salvador, Guatemala, Honduras and Nicaragua for periods of up to 90 days without completing entry and exit formalities once per year. This period begins at the first point of entry to any of these countries.
Nicaragua - Passport holders from Australia, Canada, Great Britain, New Zealand and The United States of America are not required to obtain a visa prior to arrival. For some nationalities, a Tourist Card must be purchased upon entry. Contact the nearest Embassy or Consulate of Nicaragua for the most up to date information. Under the Central American Border Control Agreement (CA-4), foreigners may travel between Nicaragua, El Salvador, Guatemala and Honduras and for periods of up to 90 days without completing entry and exit formalities once per year. This period begins at the first point of entry to any of these countries. There is a new procedure to enter overland into Nicaragua which requires information about your group to be sent to immigration a week prior to the border crossing. Apart from sending details such as head count, dates and reservations, your leader will ask for your occupation and a copy of your passport to include. 
Costa Rica - Passport holders from Australia, Canada, Great Britain, New Zealand and The United States of America are not required to obtain a visa prior to arrival. Some nationalities will require a visa but be aware that you cannot get it at the border. Contact the nearest Embassy or Consulate of Costa Rica for the most up to date information. To enter the country visitors are required to have a return or onward travel ticket. Visitors generally get a 90-day stamp in their passport upon entering Costa Rica.
Why we love it
Oh Maya, Central America, what a land. A palace of mysterious ruins, active volcanoes, idyllic beaches and emerald jungles. Get a taste of five different countries on an epic Latin adventure that takes in the sights and offers a whole heap of optional activities too.
Travel to El Salvador and back in time in the colonial town of Suchitoto. Then summon your best beach bum/inner surfie with the beautiful black sand beaches and surf of El Cuco and El Tunco.
Island life doesn't get much better than Ometepe in Nicaragua – volcanoes, wildlife-rich rainforest, stunning beaches, ancient rock carvings, and a massive lake are all on your plate.
Central America likes to keep you on your toes – hike, cycle or zip-line through the steamy cloud forests of Monteverde in Costa Rica. Get up close to nature in one of the world's most incredible landscapes.
Costa Rica's famous Arenal Volcano in La Fortuna is unbe-lava-ble. Go with the flow and let off some stream with hikes, waterfalls, watersports, and hot springs in the shadow of this giant
Is this trip right for you
This trip involves some long travel days, especially on Day 7 from El Cuco to Leon during the 9-hour overland journey. Although this can be tiresome, it's a great opportunity to sit back, enjoy the passing scenery and to bond with your fellow travellers. This is a real Central American adventure, after all.
Who doesn't love a challenge? We definitely do here at Intrepid, and while travelling between some locations on local transport on this trip can be hard, it's super rewarding and a great way to meet the locals.
You'll be crossing the borders between five countries on this trip and, while it is usually straightforward, you may need to be patient. Make sure you've got your best car game ready if there are any delays!
Is it hot in here? Well you're in tropical Central America so it can get really hot and humid. Carry plenty of water because hydration is key, especially when you're walking a lot.
There are many opportunities to get active on this adventure. Some of the optional activities, especially the volcano hikes, require a moderate level of fitness and sturdy walking shoes. Want to take it easy? There are plenty of other things you can do instead.
It's a good idea to try and brush up on as many Spanish words as you can. While locals are really friendly, they're also shy, so knowing some local lingo is a great way to break the ice and show you care.
Health
All travellers need to be in good physical health in order to participate fully on this trip. When selecting your trip please make sure you have read through the itinerary carefully and assess your ability to cope with our style of travel. Please note that if, in the opinion of our group leader or local guide, any traveller is unable to complete the itinerary without undue risk to themselves and/or the rest of the group, Intrepid Travel reserves the right to exclude them from all or part of a trip without refund.
You should consult your doctor for up-to-date medical travel information or for any necessary vaccinations before departure. We recommend that you carry a first aid kit as well as any personal medical requirements as they may not easily be obtained at the locations on this trip. Please ensure that you are adequately prepared.
ZIKA VIRUS:
There have been reports of transmission of the mosquito-borne Zika virus in this region and we advise all travellers to protect themselves from mosquito bites. Given possible transmission of the disease to unborn babies, and taking a very cautious approach, we recommend all women who are pregnant or trying to get pregnant to consult with their doctors before booking their trip.
MALARIA:
There is no commercially available vaccination against malaria, which is transmitted by mosquito bites and is a risk in many less-developed tropical areas in Africa, Latin America and South East Asia. Protection against mosquito bites is essential and where the risk is considered high, anti-malarial medications are recommended. Anti-malarial medications should be discussed with experts as there are different medications available and not all medications suit all people or all destinations. Where malaria is considered prevalent in mountainous regions we prefer that trekkers to altitude try to avoid the use of mefloquine (Lariam) if possible.
YELLOW FEVER
A valid international certificate of vaccination against Yellow Fever is required in many countries. You may need to present this on arrival at the airport or border crossing. Some countries will refuse entry if you are unable to present your certificate. It's also quite common for your home country to request a Yellow Fever certificate on your arrival back home. It is your responsibility to check with your doctor well in advance of leaving home about the Yellow Fever requirements for the countries you'll be visiting.
DENGUE FEVER:
Dengue Fever is common in Latin America and can occur throughout the year. Argentina, Bolivia, Uruguay, Brazil and parts of Mexico are currently suffering from a serious outbreak. This virus is transmitted by mosquitoes. There is no vaccination against it, but there are preventative measures that you can take such as wearing long clothing, using repellent and being indoors particularly around dusk and dawn.
Food and dietary requirements
While travelling with us you'll experience the vast array of wonderful food available in this region. Your group leader will be able to suggest restaurants to try during your trip. To give you the maximum flexibility in deciding where, what and with whom to eat, generally not all meals are included in the trip price. This also gives you more budgeting flexibility. As a rule our groups tend to eat dinner together to enable you to taste a larger variety of dishes and enjoy each other's company. There's no obligation to do this though.
DIETARY REQUIREMENTS
Please let us know your diet requirements before your trip starts.
Generally speaking, in bigger cities/towns vegetarians can expect a reasonable range of vegetarian venues and/or vegetarian options within tourist restaurant menus. However, vegetarianism is not the norm in this part of the world so options can be limited when eating at homestays, small local restaurants, street stalls, markets, etc.
More restrictive diet requirements (vegans, coeliac, gluten intolerance, fructose intolerance, lactose intolerance etc.) can also be accommodated along this trip but you should expect a lesser variety than what you can expect at home. We recommend that, if possible, to bring your own supply of snacks with you.
For those on strict Kosher or Halal diets we understand your dietary requirements are important, however,  sometimes due to cultural and language differences these are not always easy to convey when you are travelling. Your guide will do their best to assist you in translating your needs when eating out, but please be aware that these diets are almost unheard of in much of the continent and the best they may be able to accommodate is no pork and shellfish. If this will be a concern for you you may need to consider opting for vegetarian or vegan meals for the included meals in your itinerary. We recommend researching kosher or halal options in your destination country prior to travel to see if you are able to buy snacks once there, otherwise consider bringing some from home. 
Money matters
When it comes to money matters on the trip, every traveller is a little different. You know your spending habits better than we do, so please budget a sensible amount for things like drinks, shopping, optional activities, tipping and laundry. It's always better to bring a little more than you think you'll need. Also make sure you've read your trip details thoroughly so you know what's included in the trip price and what isn't. This should make budgeting a little easier. You'll find this info in the Inclusions section of your Essential Trip Information (that's this document). 
The recommended amounts are listed in USD for the relatability of universal travellers, however the local currency is needed in the countries you are visiting.
CONTINGENCY FUNDS:
We try to plan for every eventuality, but there are still some things beyond our control. Please make sure you have access to the equivalent of an extra US$500 for emergencies (e.g. severe weather, natural disasters, civil unrest) or other events that result in unavoidable changes to the itinerary (e.g. transport strikes or cancellations, airport closures). Sometimes these things necessitate last minute changes to enable our trips to continue to run, and as a result there may be some extra costs involved.
MEALS NOT INCLUDED:
For this trip we recommend between USD 25 to 50 per day. How do we work this out?
Breakfast - If breakfast is not included, you can expect to pay between USD5 to USD10 at a local café.
Lunch - If you are happy with a quick snack on the go, you may get away with as little as USD5 to USD10 for a set menu at a local eatery or a sandwich and a drink at a café. On the other hand, a lunch meal at a more tourist restaurant can cost between USD10 to USD15.
Dinner - At dinner time, your leader will normally recommend restaurants where you can safely try the local specialties of the region. Expect meals to cost between USD12 to USD25 for a main.
These are indicative prices only. If you are in a tight budget, are happy to eat just local food and are not afraid of an upset tummy every now and then, you can eat cheaper than this. If you want to try just the finest food at the finest restaurants, then you can expect meals to cost as much as in western countries.
CREDIT CARDS & ATMs:
ATMs are widely available in major towns and cities across Latin America. Credit cards are generally available in tourist shops and restaurants. Visa and Mastercard are generally preferred over American Express, Diners, etc. Smaller venues take cash only.
Check with your bank before departure that your card is accepted in the countries you are travelling to and what their fees and charges are. Also ensure your bank is aware of your travel plans as - suspecting fraud - they may cancel your cards after the first few international transactions. Be aware that your withdrawing limit may vary from country to country (regardless of your withdrawing limit in your home country) and it can be as low as the equivalent to USD100 per day. If bringing over cash, please note USD100 bills with serial number CB or BE and any other USD bills that are old, torn, written or stamped on will not be accepted by local banks.
CURRENCY INFORMATION:
Guatemala currency information - The official currencies of Guatemala are the Quetzal (GTQ) and the US dollar (USD). ATMs are not always reliable although you can pay with major credit and debit cards at many hotels, restaurants and stores. Banks offer currency exchange but casas de cambio (currency exchange offices) are usually quicker and may offer better rates. The US dollar is the only currency freely exchanged in Guatemala.
El Salvador currency info - The official currency of El Salvador is the US Dollar (USD). ATMs are widely available but not always reliable. You can pay with major credit and debit cards at many hotels, restaurants and stores.
Nicaragua currency information - The official currency of Nicaragua is the Nicaraguan gold córdoba (NIO). You can pay with major credit and debit cards at many hotels, restaurants and stores. You can use major credit cards and some debit cards to withdraw córdobas from ATMs and over the counter at banks. US dollars are widely accepted, but for smaller items using córdobas is cheaper and easier. Córdobas are not exchangeable outside of the country so we recommend you withdraw carefully and spend before departing the country.
Costa Rica currency information - The official currency of Costa Rica is the Costa Rican Colón (CRC). You can pay with major credit and debit cards at many hotels, restaurants and stores. You can use major credit cards and some debit cards to withdraw colones from ATMs and over the counter at banks. US dollars are widely accepted except for taxi fares (so if you arrive by plane please ensure you get some local currency at the airport before taking a taxi).
Costa Rica is the most expensive country in Central America, particularly compared with its neighbouring countries Nicaragua and Panama. Expect meals, souvenirs and optional activities to cost as much as they would in western countries. That said, Costa Rica has done a great job of looking after its natural wonders yet maximising their potential as tourist attractions. So, while optional activities are pricey, you can expect a high standard of service, well maintained gear, clear paths and signalling and well trained local guides that allow you to make the most of every activity.
ENTRY AND EXIT FEES:
The below country specific information was correct at time of writing, however please visit the relevant consular website of the country or countries you're visiting for detailed and up-to-date visa information.
Guatemala – If you enter Guatemala by air, there is no entry fee. If you exit by air, an airport and security tax of US$3 must be paid in cash at the airport but the USD$30 immigration fee should have been included in your airfare. If you enter or exit Guatemala overland, officially there are no entry or exit fees, however you may be faced with an unofficial fee of GTQ10 or GTQ20 each way (each time).
El Salvador – There is no entry fee if entering by air or overland. If you exit El Salvador overland, there is no exit fee. If you exit El Salvador by air, a departure tax of US$32 is normally included in the cost of your ticket. Check with your airline.
Nicaragua – If you enter Nicaragua by air, you are required to purchase a Tourist Card for US$10. If you enter Nicaragua overland, you are required to purchase a Tourist Card for US$10 and pay a US$3 entry processing fee. If you exit Nicaragua overland, there is a US$3 departure tax. If you exit by air, a departure tax of US$35 is normally included in the cost of your ticket. Check with your airline.
Costa Rica – There is no entry fee. If you exit Costa Rica overland, there is a US$7 departure tax. If you exit Costa Rica by air, a departure tax of US$29 is normally included in the cost of your ticket. Check with your airline.
TIPPING
If you're happy with the service you receive, providing a tip - though not compulsory - is appropriate. While it may not be customary to you, it's of great significance to the people who will take care of you during your travels, inspires excellent service, and is an entrenched feature of the tourism industry across many destinations. Please note we recommend that any tips are given directly to the intended recipient by a member of your group, rather than collected and passed on by the group leader.
The recommended tipping amounts are listed in USD for the relatability of universal travellers. We do however recommend that you tip in the local currency - Hold on to your smaller notes and coins to make tipping easier. The following amounts are per person suggestions based on local considerations and feedback from our past travellers:
- Restaurants: Local markets and basic restaurants - round your bill up to the nearest US$5. More up-market restaurants we suggest 10% of your bill.
- Local guides: Throughout your trip you may at times have a local guide. We suggest US$3-5 per passenger per day.
- Drivers: You may have a range of drivers on your trip. Some may be with you for a short journey while others may be with you for several days. We suggest US$3-6 per day for drivers.
- Local guides: There might be times during the trip where you'll have a specialist local guide alongside your trip leader. We suggest tipping these guides about USD$2-3 per day.
- Your Tour Leader: You may also consider tipping your tour leader for outstanding service throughout your trip. The amount is entirely a personal preference, however as a guideline USD$2-4 per person, per day can be used. Of course you are free to tip more or less as you see fit, depending on your perception of service quality and the length of your trip. Remember, a tip is not compulsory and should only be given when you receive excellent service.
In total, we recommend you budget approx USD$5-10 per day of your trip to cover tipping.
What to take
Most travellers prefer to take a small to medium wheeled suitcase, which is a great size for the packing capacity in our private vehicles. Whatever you take, be mindful that you will need to be able to carry your own luggage, handle it at airports, take in/out of accommodation and perhaps even walk short distances. Generally speaking, we recommend you pack as lightly as possible. You'll also need a day pack/bag for activities and day trips. In terms of weight, airlines generally allow a maximum of 15-20kg for check in luggage and a maximum of 5kg for carry on.
Other than the items and clothing you always need on a trip, below we have listed packing suggestions specific for this trip:
ESSENTIAL:
- Warm as well as light clothing. Central America is often assumed to have hot weather, but it can get cold in the countryside, mountains and at night in the winter so we suggest you check the expected temperatures en route and bring clothing that you can layer
- Closed-in shoes will help to protect your feet from cuts and scratches when walking through cities as well as bush/grass-lands, and will also act as a barrier protection in rare cases against bites or stings
- Sun protection - hat, sunscreen, sunglasses
RECOMMENDED:
- Soft and/or hard copies of all important documents e.g. air tickets, passport, vaccination certificate, travel insurance etc. and keep the hard copies separate from the originals. While not valid, a copy makes it very much easier to obtain replacements if necessary
- Water bottle. We recommend at least a 1.5 litre capacity. The sale of bottled water contributes to an enormous environmental problem around the world. In addition to the water in bottles, the production of a 1 litre plastic bottle takes 2 litres of water and 200ml of oil. A large proportion end up in limited landfill or discarded in waterways and natural environments
- Electrical adapter plug (view www.kropla.com)
- Personal medical kit. Your guide will carry a large kit but we recommend you carry items such as mild pain killers, electrolytes and Band-Aids.
- Watch/Alarm clock or phone that can be used for both
- Swimwear
- Travel beach towel
- Tissues &/or toilet paper &/or wet wipes
- Insect repellent
- Camera with spare memory card, charger &/or batteries
OPTIONAL:
- Ear plugs to guard against a potential snoring room-mate
- Phrase book
VALUABLES:
Please try to avoid bringing unnecessary valuables, and use your safe if available. It's also a good idea to purchase a money belt or pouch that is easily hidden.
LAUNDRY:
Laundry is available at many hotels and towns during this trip, although you might need to wait for a two-night stop in order to make sure you get it back in time. While laundry at hotels is usually charged by the item, laundromats usually charge by the kilo, which is generally inexpensive (about USD 2 per kilo).
Climate and seasonal
Please note that Hurricane season is June to October, when landslides, mudslides, flooding and disruptions to essential services can occur. Intrepid monitors these situations as they may arise, so that itineraries or activities can be amended as necessary.
A couple of rules
Everyone has the right to feel safe when they travel. We don't tolerate any form of violence (verbal or physical) or sexual harassment, either between customers or involving our leaders, partners or local people. Sexual relationships between a tour leader and a customer are strictly forbidden.
Use or possession of illegal drugs will not be tolerated on our trips. If you choose to consume alcohol while travelling, we encourage responsible drinking, and expect that you'll abide by the local laws regarding alcohol consumption.
The sex tourism industry is known to exploit vulnerable people and have negative consequences on communities, including undermining the development of sustainable tourism. For this reason, patronising sex workers will not be tolerated on our trips.
By travelling with us you are agreeing to adhere to these rules. Your group leader has the right to remove any member of the group for breaking any of these rules, with no right of refund.
If you feel that someone is behaving inappropriately while travelling with us, please inform your tour leader or local guide immediately. Alternatively, contact us on the emergency contact number detailed in the Problems and Emergency Contact section of this Essential Trip Information.
Feedback
Can't stop thinking about your adventure? Tell us all about it! We read each piece of feedback carefully and use it to make improvements for travellers like you. Share your experience with us at: http://www.intrepidtravel.com/feedback/
Emergency contact
GENERAL ISSUES ON YOUR TRIP
While we always endeavour to provide the best possible holiday experience, due to the nature of travel and the areas we visit sometimes things can and do go wrong. Should any issue occur while you are on your trip, it is imperative that you discuss this with your group leader or our local representative straight away so that they can do their best to rectify the problem and save any potential negative impact on the rest of your trip.
We recognise that there may be times when your group leader/local partner may not be able to resolve a situation to your satisfaction - if this is the case, please ask the leader to speak to their direct manager.
You may also choose to provide details in your online feedback, which we ask you to complete within 30 days of the end of your trip. But we do ask you to be aware that it is very difficult for us to provide any practical help after the trip is complete.
BOOKING ENQUIRIES / ISSUES
For general enquiries or questions about your booking, please contact your agent or adventure specialist, or visit us at:
www.intrepidtravel.com/contact-us
CRISIS AND EMERGENCIES
In the case of a genuine crisis or emergency, please contact our local office:
Intrepid's Local Operator (located in Costa Rica): +506 6022 4721
Responsible travel
Our Responsible Travel Policy outlines our commitment to preserving the environment, supporting local communities, protecting the vulnerable and giving back to the places we travel. All our trip leaders, suppliers and staff are trained on these principles, and are core to us delivering sustainable, experience-rich travel.
Explore the different parts of our Responsible Travel Policy by visiting:
https://www.intrepidtravel.com/responsible-travel
Accommodation notes
The style of accommodation indicated in the day-to-day itinerary is a guideline. On rare occasions, alternative arrangements may need to be made due to the lack of availability of rooms in our usual accommodation. A similar standard of accommodation will be used in these instances.
Throughout the trip we request that our lodgings prepare rooms in time for our arrival, especially if we're arriving prior to normal check-in time. However this isn't always possible which means we won't be able to check-in immediately on arrival at some hotels. Instead, we can store our luggage and explore our new destination.
Travel insurance
Travel insurance is compulsory for all our trips. We require that, at a minimum, you are covered for medical expenses including emergency repatriation. We strongly recommend that the policy also covers personal liability, cancellation, curtailment and loss of luggage and personal effects.
When travelling on a trip, you won't be permitted to join the group until evidence of travel insurance and the insurance company's 24 hour emergency contact number has been seen by your leader.
If you have credit card insurance your group leader will require details of the participating insurer/underwriter, the level of coverage, policy number and emergency contact number rather than the bank's name and credit card details. Please contact your bank for these details prior to arriving in-country.
http://www.intrepidtravel.com/insurance.php
Your fellow travellers
As you travel on a group trip you will be exposed to all the pleasures and maybe some of the frustrations of travelling in a group. Your fellow travellers will probably come from all corners of the world and likely a range of age groups too. We ask you to be understanding of the various needs and preferences of your group - patience with your fellow travellers is sometimes required for the benefit of everyone's travel experience. Remember too that you have responsibilities to the group. If you are requested to be at a place at a certain time, ensure that you don't keep the rest of the group waiting. We have found time and time again that the very best trips we operate are those where the dynamics within the group work well - this takes just a little effort on your part. Due to privacy reasons we are unable to provide you with contact details and any personal information about your fellow travellers booked on your trip prior to departure.
SINGLE TRAVELLERS:
Our group trips are designed for shared accommodation and don't involve a compulsory single supplement. Single travellers share with people of the same gender in accommodation ranging from twin to multishare. Some of our itineraries have accommodation booked on a mixed gender share basis and where applicable this will be specified in our Essential Trip Information. On a selection of our trips, you have the option to pay a single supplement to ensure that you have your own accommodation (where available). Please note that this only applies to accommodation during the tour - pre-trip and post-trip accommodation will be booked on a single room basis.
Itinerary disclaimer
ITINERARY CHANGES:
Our itineraries are updated regularly throughout the year based on customer feedback and to reflect the current situation in each destination. The information included in this Essential Trip Information may therefore differ from when you first booked your trip. It is important that you print and review a final copy prior to travel so that you have the latest updates. Due to weather, local conditions, transport schedules, public holidays or other factors, further changes may be necessary to your itinerary once in country. The order and timing of included activities in each location may also vary seasonally to ensure our travellers have the best experience. Your tour leader will keep you up to date with any changes once on tour.
OPTIONAL ACTIVITIES:
A selection of optional activities that have been popular with past travellers are listed in the day-to-day itinerary. This isn't an exhaustive list and should be used as a guide only for some of what might be available. Prices are approximate, are for entrance only, and don't include transport to and from the sites or local guides unless indicated. All activities are subject to availability, and may be on a join-in basis. It may not be possible to do all the activities listed in the time available at each destination, so some pre-planning for what you are most interested in is advised. When it's recommended that travellers pre-book these activities, look for a note in the Special Information section of the day-to-day itinerary. For most, they can either be organised independently on the day, or let your leader know you are interested and they can assist.
Where activities are considered medium or high risk, we work with operators whose safety and credentials we have sighted and assessed. Although it is possible that you may find the same activity cheaper with another operator on the ground, we cannot vouch for the safety or quality of that operator. Medium and high risk activities not listed above have not been assessed by us and as such our staff and leaders are unable to assist you with organising these activities. Activities that contravene our Responsible Travel policies are also not listed. Please remember that the decision to partake in any activity not listed is at your own discretion and risk.
Accommodation
Hotel (14 nights),Lodge (2 nights)
More from Costa Rica
17 Days from$1,624
START: Antigua
FINISH: San Jose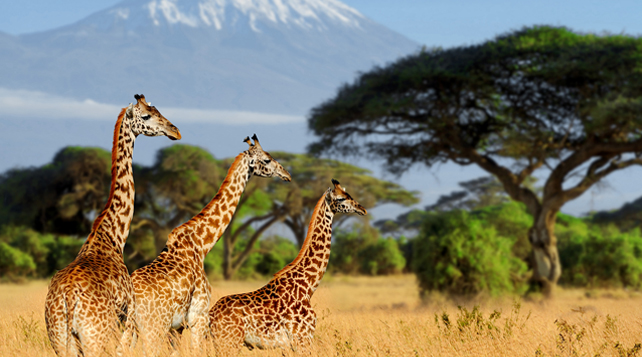 Kenya Safari!
Win a Classic African Adventure Tour to Kenya Overland Safari. Every NOVICA product purchased through the end of the year qualifies as an entry. Let the journey begin!