Real LA to San Francisco
11 Days from $2,088
START: Los Angeles
FINISH: San Francisco
AGES: 18 - 29
THEME: 18 to 29s, Explorer
Overview
Description
Los Angeles and San Francisco are two of the most well-known locations in the USA. But what's in between? The Real LA to San Francisco tour takes you from the bustling vibes of La La Land to the shores of San Francisco, via Arizona and Nevada. See desert landscapes, beautiful national parks and the extravagance of Las Vegas. If you want to experience the buzz of the big city mixed with the adventure of forest and national park, this trip has all your bases covered. Journey through the west coast on a classic North American road trip with the flexibility to go with the flow.
Start: Los Angeles
Finish: San Francisco
Ages: 18 - 29
Theme: 18 to 29s, Explorer
Accommodation: Camping (with facilities) (7 nights), Hotel (2 nights), Hostel (1 night)
Destination: San Francisco
Highlights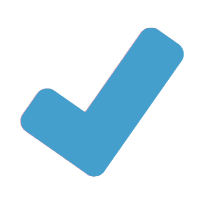 No great west coast road trip is complete without some time in Los Angeles. Fulfil your dreams of strolling the Hollywood Walk of Fame, or people watching down at Santa Monica.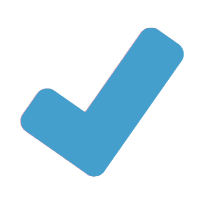 Vegas is a spectacle by night, but what happens before dark? Appreciate the neon-filled city at all hours of the day with time and flexibility to do as you please.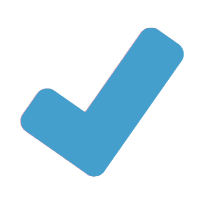 Take a bird's eye view and admire the winding gorges and desolate rock landscape of the Grand Canyon by helicopter in an unmissable optional activity.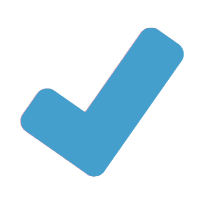 Cover Yosemite's many trails over two full days and three nights dedicated to the park. You will be able to hike and explore until your heart (and camera) is content.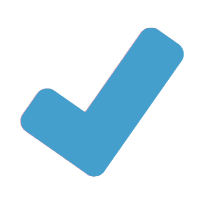 San Francisco is an ideal destination to spend some extra time in, exploring its vibrant heart and the diverse scenery of its surrounds. Golden Gate Bridge, Alcatraz, Silicon Valley, Napa… they're all at your fingertips!
Itinerary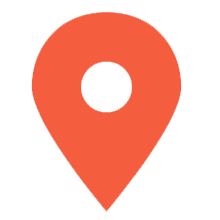 Day 1 : Los Angeles
Welcome to Los Angeles, in the US of A! Your adventure begins with a welcome meeting in the hostel lobby today at 6 pm. If you can't arrange a flight that will arrive in time, you may wish to arrive a day early so you're able to attend. We'll be happy to book additional accommodation for you (subject to availability). If you do arrive early, take a stroll on the Hollywood Walk of Fame, experience the food markets of Downtown LA, or head to one of the many theme parks in the area. Following the welcome meeting, take a stroll down Venice and Santa Monica beach for a bit of people watching, and perhaps head for an optional group dinner on the boulevard.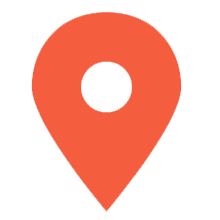 Day 2 : Joshua Tree National Park
Head away from the buzz of the big city and drive to Joshua Tree National Park. Sitting between the Mojave and Colorado Deserts, the park is famous for its spectacular desert plants, cacti and spiky trees, bizarre rock formations and a pretty good U2 album. After a wander through the park, head to Lake Havasu on the Colorado River (at the Arizona border) and set up camp for the night. You might like to head out on a scenic hike around the town, learn the backstory of the city's unique London Bridge, or even take a refreshing dip in the Colorado River. Covering around 600 kilometres (372 miles) of ground today, there will be time to stop for short walks, photo opportunities and some roadside snacking.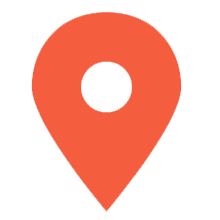 Day 3 : Grand Canyon National Park
Drive towards the Grand Canyon, along a section of Route 66, stopping in at the eccentric town of Seligman. Arriving later in the Grand Canyon National Park, get ready to admire a natural wonder formed by over six million years of erosion by the Colorado River. When you think about its dimensions – 450 kilometres long, 630 kilometres wide and 1600 metres deep – it really does warrant the whole 'grand' title. You'll spend two nights here which allows for a full day of exploration tomorrow. Check out the park's massive scale on a walk on the rim or, if you're feeling more active, hike into the canyon itself to stretch your legs. Spend the night at comfortable digs near the park.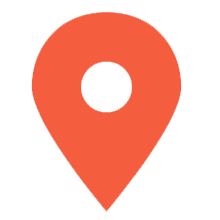 Day 4 : Grand Canyon National Park
Today is a free day to explore the Grand Canyon in all of its beauty. Stroll along the meandering South Rim Trail or hike your way down to Plateau Point. If you're feeling extra adventurous and angling for a bird's eye view, splash out on a scenic helicopter flight over the area. You'll see the winding rivers from up high – a highly recommended way to understand how each section pieces together. In the early evening, relax at the canyon's edge and enjoy a spectacular sunset over one the world's natural wonders.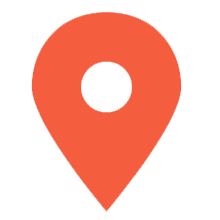 Day 5 : Las Vegas
Head out of the Grand Canyon and cross the western deserts of Arizona to the original sin city: Las Vegas. Vegas may be known for its casinos and late-night antics, but there's plenty to do if gambling isn't your thing. Hit the shops, see a world-class stage show, feel your stomach drop on a rooftop roller-coaster or stroll along Freemont Street, soaking up this neon-filled desert city. In the evening, head to Pink Taco for an included street taco dinner from the famous LA chain's cantina located in Las Vegas Hard Rock Hotel – a perfect way to begin a night out on the town. Later on, why not go see a stage show? Remember that tickets can sell out quickly for popular shows, so best to book before your tour begins.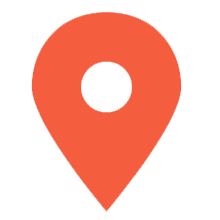 Day 6 : Las Vegas
With another day in Las Vegas, continue discovering all things over-the-top. Food-focused travellers may want to check out one of the celebrity chef restaurants around town (Giada De Laurentiis, Gordon Ramsay and Wolfgang Puck all have places here). See the Eiffel Tower of the USA, check out the Bellagio Fountains or visit one of the wacky museums on offer. If you didn't head out last night, chat to your tour leader for the lowdown on Sin City's best shows, clubs and restaurants, and the option of hiring a limo for the night. You might as well go all out in Las Vegas, right?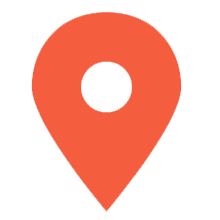 Day 7 : Sierra Nevada / Keough Hot Springs
Head out of sin city to the Sierra Nevada mountain range today on your quest for greener pastures. The Sierra Nevadas are sandwiched between Central Valley and Death Valley, a scenic trip that will take you to the town of Bishop, where you'll camp the night and visit some nearby natural hot springs. In town, perhaps go to Erick Schat's European-style bakery for a delicious treat, or stop in tomorrow for a coffee and cake on the way to Yosemite.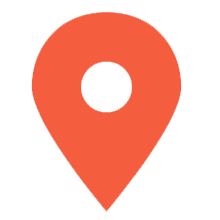 Day 8 : Yosemite National Park
Drive west into the heart of the Sierra Nevada Mountains to your destination: the magnificent Yosemite National Park. Passing by the striking Mono Lake, your private vehicle will travel through the Tioga Pass (weather permitting) and past serene vistas like Tenaya Lake and the Olmstead Point viewpoint, where you'll catch a glimpse of one of Yosemite's most recognisable features – Half Dome. You'll spend three nights in the Yosemite National Park so that there are two full days available to explore at your own pace. The total driving time today is approximately 5 hours.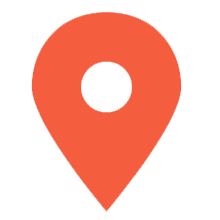 Day 9 : Yosemite National Park
Today is free to discover the wonders of the park. One of the most famous parks in the USA, Yosemite boasts colossal granite cliffs, cascading waterfalls and redwood forests attract visitors from all over the world. The group leader will point you in the right direction from the village, before leaving you to spend the day as you please. There are plenty of hikes available, each varying in steepness and difficulty. Hike under the cooling breezes of Nevada Falls (4-5 hours) or to the serene Mirror Lake (45 minutes). Keep an eye out for squirrels and perhaps even a bear along the way. You might prefer to hire a bike and explore Yosemite Valley. Visit the park's museum, photo gallery, shops and restaurants along the way, and in the heat of summer a relaxing float down the Merced River is highly recommended.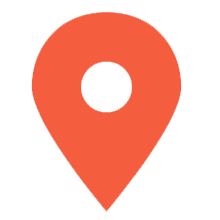 Day 10 : Yosemite National Park
With a second full day in the park, there's an opportunity to explore a different side of Yosemite, and the group leader will take you on a guided hike to Hetch Hetchy, an often overlooked, elevated valley in the park's northwest corner. The name comes from 'hetchetci', describing seeds from a grass that grows in the valley. It has a floor elevation of 1150 metres (3800 feet), and one of the main characteristics is its man-made reservoir, built in the early 20th century. The area attracts far fewer visitors than the more well-known Yosemite hiking points, and its remoteness makes it the ideal place to discover cascading waterfalls and beautiful wildflowers.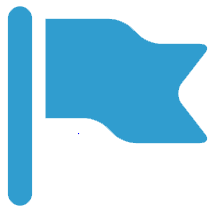 Day 11 : San Francisco
Leave Yosemite behind today and drive west for about 4 hours to San Francisco. The City by the Bay has a beautiful setting and a vibrant, multicultural heart. This trip finishes on arrival into San Francisco after a stop at the Golden Gate Bridge for a walk. No accommodation provided for tonight. If you do wish to spend extra time in San Francisco, we'll be happy to book additional accommodation for you (subject to availability). Perhaps check out the vintage stores along funky Haight Street, catch the tram down to the waterfront or take an adventure cruise on the bay past Alcatraz Island. Better yet, consider booking an Urban Adventures sightseeing tour like Bridge and the Beach, where you'll see a different side of the Golden Gate from Baker Beach (see urbanadventures.com/destination/san-francisco-tours).
What's Included?
Transport
Private vehicle
Accommodation
Camping (with facilities) (7 nights), Hotel (2 nights), Hostel (1 night)
Important Details
Joining Point
Samesun Hostel Venice Beach
25 Windward Ave
Venice
Los Angeles
CA
CA 90291
UNITED STATES OF AMERICA
Finishing Point
The Red Roof Inn at San Francisco Airport
777 Airport Blvd
Burlingame
San Francisco
CA
94010
UNITED STATES OF AMERICA
Physical preparation
We recommend that you undertake regular aerobic exercise in the weeks before you travel, particularly if you are not in the habit of regular exercise. Walking, jogging, swimming or riding a bike are all good ways to increase your aerobic fitness, which will allow you to enjoy the trip to its fullest.
Many of the National Parks that we visit have hiking opportunities where walks of up to 4 hours can be an option for you. There are often easier options. Throughout the trip there are more adventurous optional activities that require some consideration regarding your physical abilities to complete the activity.
Important information
SINGLE SUPPLEMENT
A Single Supplement to have your own room is available on this trip however excludes night 1 (Los Angeles) where you will be in shared accommodation.
Group leader
Your Intrepid group leader's role involves organising the overall operation and smooth-running of the trip, managing trip logistics and camp responsibilities. They will work to make the trip as safe and enjoyable as possible for all travellers. Intrepid's North American trips are built around the co-operation and participation of all the group members under the supervision of the group leader. On our camping trips, your leader will show the group how to set up and use the camp equipment, and form work groups to take turns cooking, cleaning and shopping. Everyone is expected participate and carry their share of the workload, making camp chores easier. If the whole group participates it will be quicker, easier and more fun.
Your leader will provide basic information about the sights and cities you'll be visiting but please note that our leaders are not 'tour guides' in the traditional sense. They are adventure travel specialists and are there to organise your trip, arrange activities and help with questions or problems you may have while on your tour. Your leader will provide you with all the important information you need to embark on your own explorations.
They are also responsible for driving the van and navigating across the country. The allowable driving times for drivers is strictly controlled in North America. This ensures our drivers are well rested and are not over-tired from too many hours on the roads.
While your group will have a minivan for all included activities on the trip, please note that the services of the van and the driver may not be available for your use during free time, or after you have arrived for the day. If you need a special trip into town you may need to arrange transport or a taxi.
We endeavour to provide the services of an experienced leader however, situations may arise where your leader is new to a particular region or training other group leaders.
It's strictly forbidden for non-qualified rangers to present any information about some National Parks in North America, therefore we adopt a system (as requested by the park rangers) where our leader will encourage travellers to visit the information centres in the National Parks for details about the site.
We have designed our trips to make the most of your time in the States, but please understand that there are certain times during each day that your leader will need to be off duty from work. This includes having meal and rest periods and personal time. Your leader will provide you with all the important information you need to embark on your own explorations.
Safety
Many national governments provide a regularly updated advice service on safety issues involved with international travel. We recommend that you check your government's advice for their latest travel information before departure and ensure that your travel insurance covers you for all areas your itinerary covers. Please refer to our website's safety page for links to major travel advisories and updates on safety issues affecting our trips. We strongly recommend the use of a neck wallet or money belt while travelling, for the safe-keeping of your passport, flight tickets, cash and other valuable items. Leave your valuable jewellery at home - you won't need it while travelling. Many of our hotels have safety deposit boxes, which is the most secure way of storing your valuables. A lock is recommended for securing your luggage. Your leader will accompany you on all included activities, however during your trip you'll have some free time to pursue your own interests or relax and take it easy. While your leader will assist you with the available options in a given location, please note that any optional activities you undertake are not part of your Intrepid itinerary, and Intrepid makes no representations about the safety of the activity or the standard of the operators running them. Please use your own good judgement when selecting an activity in your free time. Please also note that your Leader has the authority to amend or cancel any part of the trip itinerary if it's deemed necessary due to safety concerns. For more details on the type of conditions and safety standards you can expect on your trip, please refer to Intrepid's operational safety policy on our website. We recommend that you take a moment to read through this information before travelling, and would appreciate any feedback on how well it's being implemented in the field:
https://www.intrepidtravel.com/safety-field
PETTY THEFT AND PERSONAL SAFETY: While travelling there is always the risk of pick-pocketing and petty theft, particularly in the more touristy cities. We recommend that you exercise caution when walking alone at night and encourage you to walk together and only on main, well-lit thoroughfares. Be particularly vigilant on public transport. Simple measures like carrying your day pack on your front, not hanging your bag over the back of your chair or on the floor and wearing a money belt will reduce any chance that your valuables should go missing.
DRINKING SAFETY: Please note that in the US the legal drinking age is 21 and in some parts of Canada it is 19. When out drinking in bars please be responsible and take the same precautions you would at home. Don't accept drinks from strangers, and don't let your drink out of your sight. It is always a good idea to go out with a group and stick together.
UNFENCED CAMP SITES: On some trips you will at times stay in unfenced camp sites within national parks. While this is a fantastic experience, there are a few safety rules to follow. While staying in national parks it's important that you listen to any advice given by your tour leader and the park rangers regarding responsible and safe behaviour.
BEARS: Whilst travelling throughout North America it's not uncommon to encounter bears within campsites and national parks. Your group leader has been specifically trained for these situations and, if camping, will inform the group on how to 'bear proof' the camp in the evenings or when the site is unattended. There's absolutely no reason to be alarmed by this possibility as it is extremely rare for bears to attack humans.
Communications
WIFI
Our vans in the USA are equipped with free WiFi however a fair use policy applies. It is limited to 5 users at one time, and is suitable for updating your Facebook status or sending an email home - not for streaming video or radio. Please be considerate of your use so that there is enough to go around. Some campgrounds also have WiFi access, as do many hotels.
CHARGING BATTERIES
North American electrical outlets operate at a lower voltage than much of the rest of the world. This means that your devices may take longer to charge than you are used to, or may say that they are not charging, even though they are. You may also notice that some hotels have powerboards or multiple appliances plugged into one socket. Because of the lower voltage, this is not the safety issue that it may be in other parts of the world. Some campgrounds have access to power for recharging batteries, but it may not be in an area that's safe to leave your device unattended. You can also recharge batteries on the van, although obviously this will need to be shared between everyone. You will need to bring a 12 volt/cigarette lighter adapter to plug your USB charger into.
Visas
Visas are the responsibility of the individual traveller. Entry requirements can change at any time, so it's important that you check for the latest information. Please visit the relevant consular website of the country or countries you're visiting for detailed and up-to-date visa information specific to your nationality. Your consultant will also be happy to point you in the right direction with acquiring visas. Visas can take several weeks to process, so familiarise yourself with any requirements as soon as you have booked your trip to allow for processing time.
Entrance requirements to the USA have changed in recent years so please read the following instructions carefully, even if you have travelled to the USA before.
PLEASE NOTE: Also please note, all travellers from Visa Waiver Program countries must obtain an electronic travel authorization prior to their flight from the Electronic System for Travel Authorization (ESTA) website: https://esta.cbp.dhs.gov
Apply for ESTA no later than 72 HOURS (we recommend 1 week prior to travel) before departing for the United States. Real-time approvals will no longer be available and arriving at the airport without a previously approved ESTA will likely result in being denied boarding.
Many countries now operate under a visa waiver program (meaning a visa isn't required) however you still need to obtain an authorisation which confirms that you have been approved to travel. This authorisation must be obtained in advance of travel. See https://travel.state.gov/content/travel/en/us-visas/tourism-visit/visa-waiver-program.html
Many citizens from Visa Waiver Program countries can travel to the USA without a visa for a 90 day stay, if they meet certain requirements. Travellers from all Visa Waiver Program countries must present a machine-readable, biometric passport (which meets US requirements) at the port of entry to enter without a visa, otherwise a US visa is required. You can get further information from the US Department of State website:
- https://travel.state.gov/content/travel/en/us-visas/tourism-visit.html
All ESTA registration applications or renewals require a US$14.00 fee paid by credit or debit card. You should apply for your visa waiver authorisation at least 1 week prior to travel to avoid any last minute delays. You will require your passport details and your address in the US (you can use the starting point hotel/hostel address).
Please note that if there is any discrepancy between the name on your ESTA, your passport, your tickets and even your frequent flyer membership, you may be detained at Immigration and subject to a secondary inspection which could take a few hours. If you have recently changed your name, please check that your details have been updated everywhere.
If you are from a country eligible for the visa waiver program but are a dual citizen of Democratic People's Republic of Korea, Iran, Iraq, Syria or Sudan, or if you have travelled to Democratic People's Republic of Korea, Iran, Iraq, Libya, Somalia, Syria, Sudan or Yemen since 1 March 2011, you will no longer be eligible for the visa waiver program and will instead need to apply for a non-immigrant visa. Please see the Department of State website for more information: http://travel.state.gov//content/travel/en.html
Why we love it
No great west coast road trip is complete without some time in Los Angeles. Fulfil your dreams of strolling the Hollywood Walk of Fame, or people watching down at Santa Monica.
Vegas is a spectacle by night, but what happens before dark? Appreciate the neon-filled city at all hours of the day with time and flexibility to do as you please.
Take a bird's eye view and admire the winding gorges and desolate rock landscape of the Grand Canyon by helicopter in an unmissable optional activity.
Cover Yosemite's many trails over two full days and three nights dedicated to the park. You will be able to hike and explore until your heart (and camera) is content.
San Francisco is an ideal destination to spend some extra time in, exploring its vibrant heart and the diverse scenery of its surrounds. Golden Gate Bridge, Alcatraz, Silicon Valley, Napa… they're all at your fingertips!
Is this trip right for you
Less time spent in a vehicle; more time to explore each destination. This trip has been carefully designed to give you the best experience of a region by reducing the number of one-night-only stops, giving you extra time in the places that matter.
This trip includes time spent travelling in a private vehicle with your group. Extra space can be tight, and conditions may feel a little cramped. It's all part of the adventure and a great way to get to know your fellow travellers. Please read the itinerary carefully for travel time estimates.
Although our private vehicles do have air conditioning, it has to work pretty hard to keep a full group cool. Expect to feel hot during summer and cold at other times of the year, especially at night. Please consider the season and research the weather conditions to determine the best time to travel for you. Remember to come prepared with adequate clothing.
This trip involves either a partial or full camping experience, giving you access to more remote destinations at close proximity, and the joy of camping under the night skies and beside a campfire. This is a participatory trip – a fancy way of saying you're not just along for the ride, but you are part of a team! Be prepared to roll up your sleeves and help out with camp activities like food prep and washing up. It's all about giving your new travel mates a hand, and everyone knows there's nothing worse than trying to put up a tent on your own!
From the steep hiking trails of the various national parks to the hilly San Francisco, this trip can involve a lot of walking. Please ensure you bring sturdy walking shoes and comfortable clothes. To make the most of the trip, it's best if you have at least a moderate level of fitness.
Health
All travellers need to be in good physical health in order to participate fully on this trip. When selecting your trip please make sure you have read through the itinerary carefully and assess your ability to cope with our style of travel. Please note that if, in the opinion of our group leader or local guide, any traveller is unable to complete the itinerary without undue risk to themselves and/or the rest of the group, Intrepid Travel reserves the right to exclude them from all or part of a trip without refund.
You should consult your doctor for up-to-date medical travel information or for any necessary vaccinations before departure. We recommend that you carry a first aid kit as well as any personal medical requirements as they may not easily be obtained at the locations on this trip. Please ensure that you are adequately prepared.
PERSONAL MEDICATIONS:
Medical prescriptions written outside of the US and Canada aren't accepted at pharmacies. Therefore, we recommend you bring along your personal medications in the necessary quantities for your trip.
DEHYDRATION & SUN PROTECTION:
The most likely medical incidents to occur on our trips are dehydration, over exposure to the sun, and twisted ankles from walking on uneven ground. While hiking please ensure you drink enough water to remain hydrated as some hikes don't have refill stations for your water bottles. The sun (especially in desert areas in the West) can be harsh, particularly in the warmer months. Ensure you apply adequate sun protection cream and wear a hat. Travelling with sunburn can be uncomfortable.
Food and dietary requirements
While travelling with us you'll experience the vast array of wonderful food available in the world. Your group leader will be able to suggest restaurants to try during your trip. On our camping trips we often cook the region's specialities so you don't miss out. To give you the maximum flexibility in deciding where, what and with whom to eat, generally not all meals are included in the trip price. This also gives you more budgeting flexibility. As a rule our groups tend to eat together to enable you to taste a larger variety of dishes and enjoy each other's company. There's no obligation to do this though.
On our trips in North America, we operate an optional kitty, where travellers are encouraged to contribute to a central fund which is used to buy groceries which then supply meals to the entire group. In our experience all travellers generally participate, however some with special dietary requirements may prefer to opt out. The kitty is administered by the group and is payable per week of the trip. The cost is:
USA - US$70 per week
Alaska - US$90 per week
Canada - CA$90 per week
While camping, some breakfasts, lunches and dinners are paid from the food kitty. Sometimes we'll go out for dinner and eat at restaurants at everybody's own expense.
Your leader will participate in the food kitty as well. On hotel nights (if included) the food kitty doesn't operate and everybody eats at their own expense.
Chores such as buying and cooking the food, washing up, etc. will be shared by everyone on the trip. Teams of two people will carry out the camp duties on a rotating basis. On camping nights, we usually cook our evening meals together on our own stove, or barbecue food over the camp fire. We usually prepare salads, grill meats and cook pasta, rice and vegetables. For breakfast we usually buy milk, coffee, tea, cereals, bread, jam, butter etc. Not all personal eating preferences can be catered for, however we endeavour to provide tasty, basic meals.
We keep our food costs as low as possible by sharing the expenses. The kitty is based on the average cost from our past experiences and from passenger feedback about what they are prepared to pay for shared meals. Personal beverages, lunches and snacks are not included in the food kitty. If there's any cash left over it will either be redistributed to the group or put towards paying for a group activity.
Money matters
It can be difficult to exchange money while on the road so we suggest that you bring some cash in US dollars, or exchange/withdraw money at the airport when you arrive, or at least before you start the trip.
Your individual budget will depend on your personal plans. Think about how much you want to spend on souvenirs, shopping, entertainment, food, drinks, excursions and attractions that aren't included in your trip (eg. helicopter flights etc). Please bear in mind that North America has endless things to do and see. Not all possible optional activities are listed in our Trip Notes.
The cheapest and most convenient way to acquire money is via an Automated Teller Machine (ATM) which are plentiful throughout all cities and towns, and even at roadside stops. This allows you to draw funds from your personal account at a superior exchange rate. Bank fees for these withdrawals can be either a flat rate or a percentage of the amount withdrawn. Check with your bank for information on their international fees.
Don't forget your PIN and make sure you know the telephone number for cancelling your card if it's stolen. Keep this in a safe place. When using your debit card, check your receipts and keep them to compare against your statement when you get home.
Occasionally banks will also allow cash advances on your credit card, but it's not recommended to rely on this method only. We recommend that you carry some cash for situations when ATMs can't be accessed.
SPENDING MONEY:
When it comes to spending money on the trip, every traveller is a little different. You know your spending habits better than we do, so please budget a sensible amount for things like meals not included, drinks, shopping, optional activities and laundry. It's always better to bring a little more than you think you'll need. Also make sure you've read your trip details thoroughly so you know what's included in the trip price and what isn't. This should make budgeting a little easier. You'll find this info in the Inclusions section of your Essential Trip Information (that's this document).
TIPPING
If you're happy with the service you receive, providing a tip - though not compulsory - is appropriate. While it may not be customary to you, it's of great significance to the people who will take care of you during your travels, inspires excellent service, and is an entrenched feature of the tourism industry across many Intrepid destinations. Please note we recommend that any tips are given directly to the intended recipient by a member of your group as our group leaders are prohibited from collecting cash for tips.
The following amounts are based on local considerations and feedback from our past travellers:
Restaurants: We suggest 18% to 22% of your bill.
Bars: Recommended US$1 for each drink ordered to ensure you are served again.
Local guides: Throughout your trip you may at times have a local guide in addition to your leader. We suggest US$5-20 per day for local guides. Ask your leader for suggestions as to what is appropriate for a given activity.
Your Group Leader: You should also consider tipping your leader for outstanding service throughout your trip. Your leader works long and hard for you. He or she may well become your friend during the trip but they do need to pay their bills. If the leader's performance meets or exceeds your expectation they will gladly accept a tip from you. The amount is entirely a personal preference; however you should plan to tip your leader US$5-7 per person per day.
Another charge not normally listed in North American costs is the state and federal taxes, keep this in mind when your bill comes out slightly higher than the original price listed.
Tipping in North America can be confusing. If you'd like some more detail about when and how much to tip, see http://www.intrepidtravel.com/adventures/tipping-guide-united-states/
DEPARTURE TAX
All departure taxes should be included in your international flight ticket.
CONTINGENCY FUNDS:
We try to plan for every eventuality, but there are still some things beyond our control. Please make sure you have access to an extra US$500 for emergencies (e.g. severe weather, natural disasters, civil unrest) or other events that result in unavoidable changes to the itinerary (e.g. transport strikes or cancellations, airport closures). Sometimes these things necessitate last minute changes to enable our trips to continue to run, and as a result there may be some extra costs involved.
The recommended amounts are listed in USD for the relatability of universal travellers, however the local currency is needed in the countries you are visiting.
What to take
LUGGAGE RESTRICTIONS: All luggage is carried in trailers or inside the vehicle so please don't bring more than one medium sized bag, backpack or suitcase (20kg maximum) per person, plus a sleeping bag. Your suitcase/rucksack may get some rough handling, so make sure it's a tough one. A small daypack and camera may also be carried inside the vehicle.
As well as your underwear, toothbrush and other items you always need to pack for travel, below are some items that you specifically need for this trip. ESSENTIAL - Sleeping bag. Please bring one from home or purchase one before your trip starts - you may not have time once we're on the road. Sleeping bags can easily be bought in the US and Canada at big stores like Walmart, Kmart, Target or at sports and camping supply stores. Renting sleeping bags isn't possible on our trips. As we offer trips throughout the year and travel in diverse climate zones, we recommend you carefully consider the weather and choose an appropriate sleeping bag. Please bear in mind that nights can be very cold even in the warmer months. We can experience temperatures as low as -5C and even snow. - Towel - Travel pillow - Reusable water bottle. We recommend at least a 1.5 litre capacity. The sale of bottled water contributes to an enormous environmental problem around the world. Tap water in the US and Canada is safe to drink and there are many places to fill up along the way, so please save plastic by bringing your own water bottle. - Sun protection - hat, sunscreen, sunglasses - Clothing you can layer. You may encounter a wide variety of temperatures en route due to altitude and unforeseen weather conditions - so be prepared! Make sure to pack a warm fleece and a waterproof jacket. We suggest you check the expected temperatures en route and bring clothing that you can layer. - Closed-in shoes. As this trip includes camping and/or bush walking we highly recommend that you take a pair of comfortable, closed-in walking shoes. Closed-in shoes will help to protect your feet from cuts and scratches when walking through bush/grass-lands, and will also act as a barrier protection in rare cases against bites or stings from dangerous animals in this environment. RECOMMENDED - Power adaptor - Insect repellent - Spare camera battery. You should have access to electricity to charge your battery most nights, but as some of the places we stay are a little isolated, it is always a good idea to carry a spare. - Swimwear - Head torch - A simple plastic bag/waterproof toiletry bag (that can hang on a nail on the back of a door) will be useful to keep your clothes dry inside basic camp shower structures. - Personal medical kit. Your guide will carry a large kit but we recommend you carry items such as mild pain killers, electrolytes, anti-diarrhoeal, antibacterial gel, wet wipes, bandaids/plasters etc. OPTIONAL: - Sleep sheet. If you are travelling during the hot season you may wish to also pack a sleep sheet so you will be comfortable no matter what the weather. - Thermarest. While we provide a basic camping mattress for each client, some travellers find they like the extra comfort of a double layer. - Ear plugs to guard against a snoring tent-mate - A good book, a journal or an Ipod for the long drives.
Climate and seasonal
NATIONAL HOLIDAYS:
The following national holidays are observed in the US, which can affect our itinerary as traffic can be extreme, and shops, restaurants and attractions can be closed:
- New Year's Day
- Birthday of Martin Luther King, Jr.
- Washington's Birthday
- Memorial Day
- Independence Day
- Labor Day
- Columbus Day
- Veterans Day
- Thanksgiving Day
- Christmas Day
A couple of rules
Everyone has the right to feel safe when they travel. We don't tolerate any form of violence (verbal or physical) or sexual harassment, either between customers or involving our leaders, partners or local people. Sexual relationships between a tour leader and a customer are strictly forbidden.
Use or possession of illegal drugs will not be tolerated on our trips. If you choose to consume alcohol while travelling, we encourage responsible drinking, and expect that you'll abide by the local laws regarding alcohol consumption.
The sex tourism industry is known to exploit vulnerable people and have negative consequences on communities, including undermining the development of sustainable tourism. For this reason, patronising sex workers will not be tolerated on our trips.
By travelling with us you are agreeing to adhere to these rules. Your group leader has the right to remove any member of the group for breaking any of these rules, with no right of refund.
If you feel that someone is behaving inappropriately while travelling with us, please inform your tour leader or local guide immediately. Alternatively, contact us on the emergency contact number detailed in the Problems and Emergency Contact section of this Essential Trip Information.
Feedback
After your travels, we want to hear from you! We rely on your feedback. We read it carefully. Feedback helps us understand what we are doing well and what we could be doing better. It allows us to make improvements for future travellers.
http://www.intrepidtravel.com/feedback/
Emergency contact
While we always endeavour to provide the best possible holiday experience, due to the nature of travel and the areas we visit sometimes things can and do go wrong. Should any issue occur while you are on your trip, it is imperative that you discuss this with your group leader or our local representative straight away so that they can do their best to rectify the problem and save any potential negative impact on the rest of your trip.
We recognise that there may be times when your group leader/local partner may not be able to resolve a situation to your satisfaction - if this is the case, please contact our operations base on 1-800-786-8735 (toll free in the USA and Canada) or +1 707 523 1800 (office hours).
You may also choose to provide details in your online feedback, which we ask you to complete within 30 days of the end of your trip. But we do ask you to be aware that it is very difficult for us to provide any practical help after the trip is complete.
POLICE AND AMBULANCE
In case of an emergency, local authorities can be contacted by calling 911 – this is the toll free phone number for the police, fire department and the ambulance in the USA and Canada. In case of doubt, call the operator on 0.
BOOKING ENQUIRIES / ISSUES
For general enquiries or questions about your booking, please contact your agent or adventure specialist, or visit us at:
http://www.intrepidtravel.com/au/contact-us
CRISES AND EMERGENCIES
In the case of a genuine crisis or emergency please contact our local ground representative on the number below (remember to drop the +xx country code if you are calling from within the country):
Intrepid's Local Operator:: +1 707 483 9460
Responsible travel
Our Responsible Travel Policy outlines our commitment to preserving the environment, supporting local communities, protecting the vulnerable and giving back to the places we travel. All our trip leaders, suppliers and staff are trained on these principles, and are core to us delivering sustainable, experience-rich travel.
Explore the different parts of our Responsible Travel Policy by visiting:
https://www.intrepidtravel.com/responsible-travel
http://www.intrepidtravel.com/ourtrips/rt/responsibletraveller
Accommodation notes
The campsites that we use are selected for either their scenic beauty, their convenient location to places of interest and/or the facilities available. We aim to offer you a selection of different types of campsites.
If you've never camped before - no problem! We provide a complete set of camping and cooking equipment. This includes roomy easy-to-pitch tents, which are shared by only two people and are equipped with thin foam rubber mattresses and vinyl floors. Your leader will show you how to pitch a tent on the first day. On many trips we also spend a few nights in reasonably priced hotels / motels / hostels (as per the itinerary).
For the group, we also provide two burner stoves, efficient camp kitchen equipment, dishes, coolers, food storage boxes, a water container, lamps and a sun and rain roof. Please take good care of all the equipment. You'll be assigned a specific tent so please look after it well. The equipment has to be returned clean, complete and in the same condition as you received it. Please keep in mind that sleeping bags are not provided and you'll need to bring your own. Please read the 'What to Take' section of these notes for more information on choosing a sleeping bag.
Our high quality camping equipment (including tents) can be affected by bad weather conditions. This can result in some wet and cold conditions inside the tent. Your spirit of adventure and flexibility will help make your adventure trip an exciting and unforgettable experience. On nights where the group is camping and weather conditions are extreme (such as snow or heavy rain) there may be an opportunity for the group (if everyone agrees) to stay at an alternative location such as a nearby hostel or hotel. When this is the case the upgrade is at your own expense.
You'll find the necessary facilities - toilets and in most cases showers, washing machines and driers - at many of our campsites. The showers at some campsites only have cold water available and some may require a payment (usually no more than US$1-$3 for a quick shower). This is payable locally and is generally a contribution to paying for a limited water supply. Please be aware that some campsites won't have any facilities, however it will rarely be for more than one night at a time. This is true of many campsites within Yosemite National Park, so if your trip is visiting this park, please prepare to go without a shower on this night, although it can often be arranged to stop and utilise facilities on our way out of the park.
In all the campsites there are strict quiet hours, when absolutely no loud noise is allowed. This means that all music, singing and group gatherings have to stop. We request that all our travellers respect these campsite rules.
For trips where there are lodges/cabins used, couples travelling together may be separated as our rooming arrangements are based on single gender.
CAMPING OUTSIDE THE SUMMER MONTHS:
Our trips extend beyond the traditional vacation months (June - September). This is because over the years we've recognised there's a demand from our travellers for trips outside this period. Many enjoy the experience of North America in the snow, or in the crisp and clear atmosphere of spring. We've operated successful trips throughout the year however some consideration must be taken when choosing a trip that travels in the colder months such as:
- Have you got a suitable sleeping bag?
- Do you have suitable warm clothing - fleece, waterproofs, thermals?
- Are your walking and hiking boots waterproof and warm?
You may also like to think about bringing your own camping mat for this period as the double layer provides extra warmth.
In some locations it may be possible to upgrade from camping to cabins if it is cold. You will need to pay for, and arrange this locally and it is of course subject to availability. In some locations it may only be possible to upgrade if the whole group is willing to.
If you come prepared and are willing to experience North America at this very special time of year, then you will be set for a great time.
Travel insurance
Travel insurance is compulsory for all our trips. We require that, at a minimum, you are covered for medical expenses including emergency repatriation. We strongly recommend that the policy also covers personal liability, cancellation, curtailment and loss of luggage and personal effects.
When travelling on a trip, you won't be permitted to join the group until evidence of travel insurance and the insurance company's 24 hour emergency contact number has been seen by your leader.
If you have credit card insurance your group leader will require details of the participating insurer/underwriter, the level of coverage, policy number and emergency contact number rather than the bank's name and credit card details. Please contact your bank for these details prior to arriving in-country.
http://www.intrepidtravel.com/insurance.php
Your fellow travellers
As you travel on a group trip you will be exposed to all the pleasures and maybe some of the frustrations of travelling in a group. Your fellow travellers will probably come from all corners of the world and likely a range of age groups too. We ask you to be understanding of the various needs and preferences of your group - patience with your fellow travellers is sometimes required for the benefit of everyone's travel experience. Remember too that you have responsibilities to the group. If you are requested to be at a place at a certain time, ensure that you don't keep the rest of the group waiting. We have found time and time again that the very best trips we operate are those where the dynamics within the group work well - this takes just a little effort on your part. Due to privacy reasons we are unable to provide you with contact details and any personal information about your fellow travellers booked on your trip prior to departure.
SINGLE TRAVELLERS:
Our group trips are designed for shared accommodation and don't involve a compulsory single supplement. Single travellers share with people of the same gender in accommodation ranging from twin to multishare. Some of our itineraries have accommodation booked on a mixed gender share basis and where applicable this will be specified in our Essential Trip Information. On a selection of our trips, you have the option to pay a single supplement to ensure that you have your own accommodation (where available). Please note that this only applies to accommodation during the tour - pre-trip and post-trip accommodation will be booked on a single room basis.
Itinerary disclaimer
We've allowed plenty of room for freedom and flexibility in our trips. In fact, flexibility is one of the ingredients that makes each of our trips so exciting. This style of travel offers us some unexpected circumstances at times, for example, bad weather and road conditions, technical defects of transportation, inconveniences caused by local operators and authorities, and other circumstances beyond our control. Changes in the program may be required to make the best of the unique situations that we encounter.
Overnight stops and driving distances each day may vary to best suit the needs of the group. Our described itineraries are to be used as a general guide only.
OPTIONAL ACTIVITIES:
A selection of optional activities that have been popular with past travellers are listed in the day-to-day itinerary. This isn't an exhaustive list and should be used as a guide only for some of what might be available. Prices are approximate, are for entrance only, and don't include transport to and from the sites or local guides unless indicated. All activities are subject to availability, and may be on a join-in basis. It may not be possible to do all the activities listed in the time available at each destination, so some pre-planning for what you are most interested in is advised. When it's recommended that travellers pre-book these activities, look for a note in the Special Information section of the day-to-day itinerary. For most, they can either be organised independently on the day, or let your leader know you are interested and they can assist.
Where activities are considered medium or high risk, we work with operators whose safety and credentials we have sighted and assessed. Although it is possible that you may find the same activity cheaper with another operator on the ground, we cannot vouch for the safety or quality of that operator. Medium and high risk activities not listed above have not been assessed by us and as such our staff and leaders are unable to assist you with organising these activities. Activities that contravene our Responsible Travel policies are also not listed. Please remember that the decision to partake in any activity not listed is at your own discretion and risk.
Accommodation
Camping (with facilities) (7 nights),Hotel (2 nights),Hostel (1 night)
More from United States Of America
11 Days from$2,088
START: Los Angeles
FINISH: San Francisco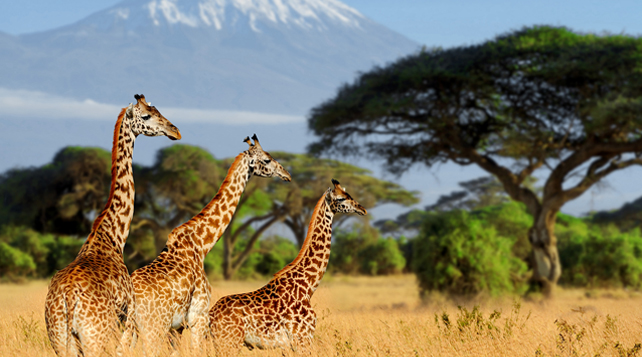 Kenya Safari!
Win a Classic African Adventure Tour to Kenya Overland Safari. Every NOVICA product purchased through the end of the year qualifies as an entry. Let the journey begin!